Fiery Goat Cheese Rollups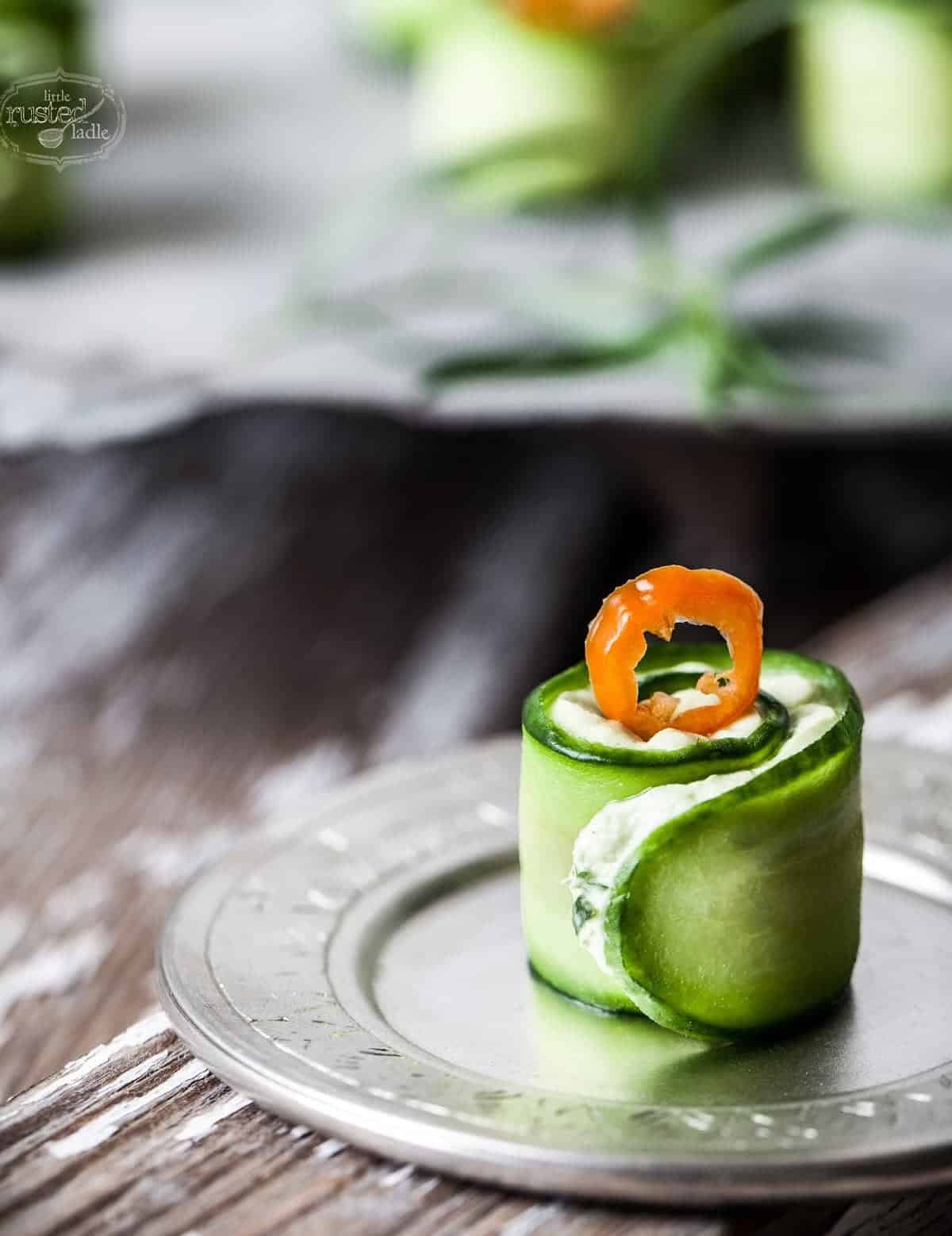 Author:
Little Rusted Ladle
Recipe type:
Dips and Spreads
Cuisine:
Southwest/Lebanese
1½ cups prepared Labdeh
1 Avocado, halved, scooped and mashed
1 Tablespoon fresh herbs, finely chopped such as chives, tarragon, cilantro, burnet, etc.
1 Tablespoon fresh lime juice
1 Habanero pepper, cut into thin slices.
6 Baby cucumbers, or 1 large seedless cucumber, cut into slices with a peeler, then patted dry with paper towels.
In a medium sized bowl, combine labdeh, avocado, herbs, and lime juice until smooth. Spoon into a resealable plastic bag. Cut bag at the corner to make a ½" opening. Squeeze mixture lengthwise onto cucumber slices. Roll up like a pinwheel. Top with a small piece of pepper and serve.
Recipe by
Little Rusted Ladle
at https://www.littlerustedladle.com/fiery-goat-cheese-rollups/