Salsa Brats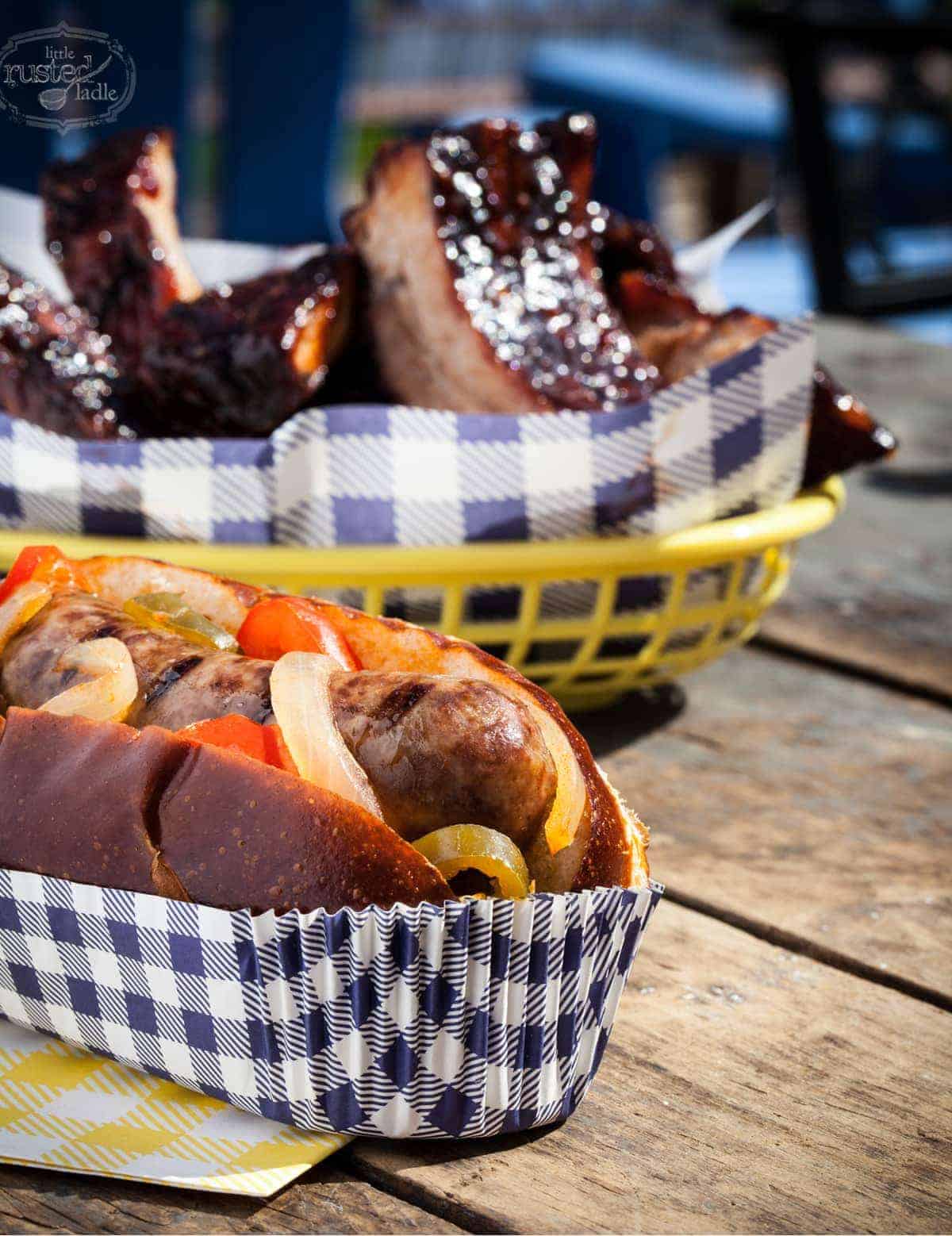 Author:
Little Rusted Ladle
Cooking liquid:
1 Can(7 ozs.) Chipotle salsa
1 Can (7 ozs.) Salsa verde
2 Bottles (12 ozs.) light beer such as Corona
1 Lime, quartered
1 Fresh jalapeno pepper, sliced
14 Ozs. Water
1 Medium Onion, sliced
½ Ea. Sweet red and yellow bell pepper, cut into strips
5 Bratwurst sausages such as Johnsonville
5 Pretzel buns, split
In a large saucepan, combine all cooking liquid ingredients.
Add brats to liquid and turn heat to medium low.
Simmer brats for 30 minutes or until brats are cooked through.
Transfer brats to a plate and set aside.
Turn heat to medium high and cook remaining liquid for 30 minutes or until liquid has reduced by half.
Remove from heat and let cool. Refrigerate mixture until needed.
Grill brats over medium hot coals until nicely browned.
Transfer brats to split pretzel buns and top with cooled pepper and onion mixture.
Serve.