Fire Roasted Sweet Corn with Vegetable Medley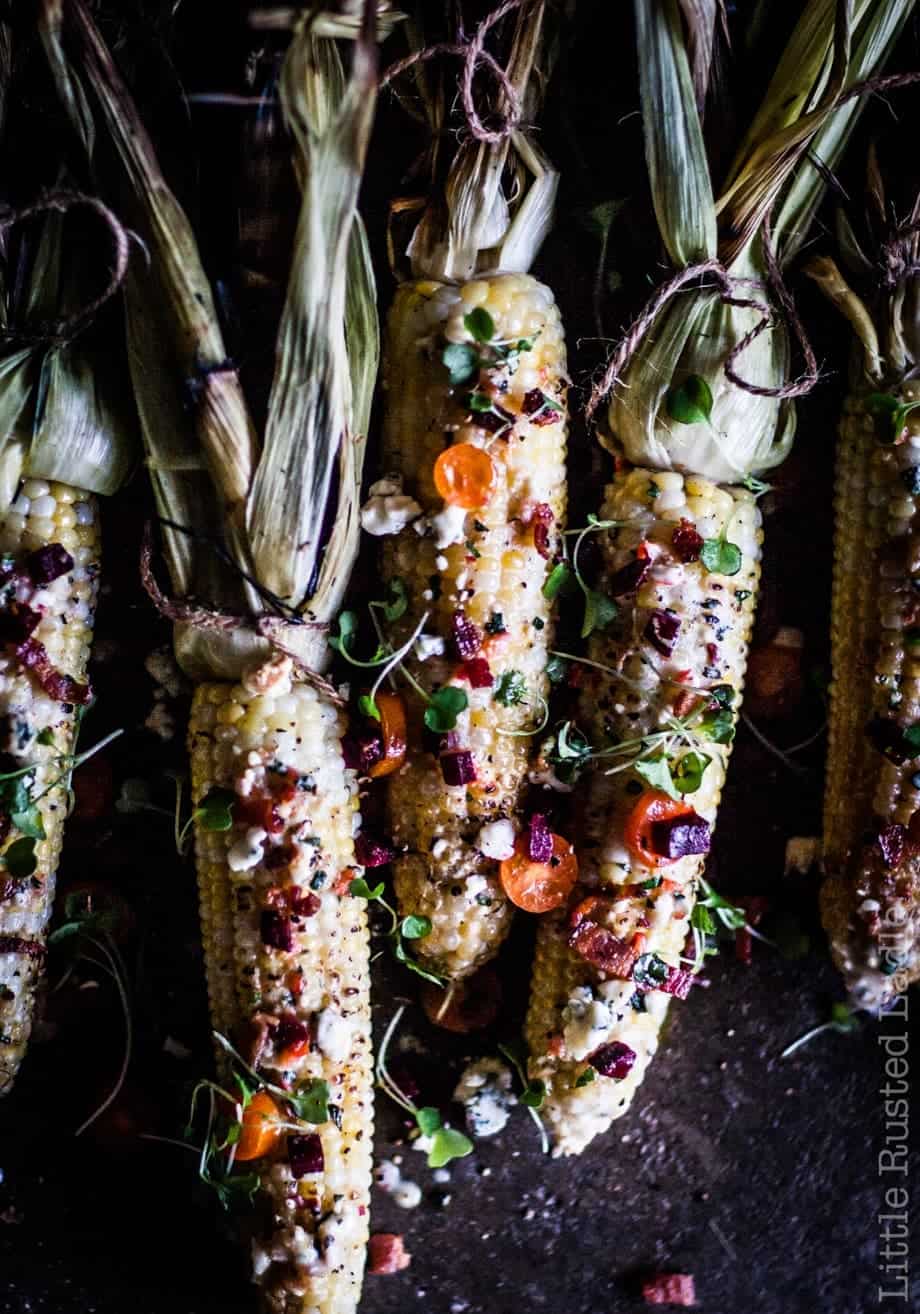 Author:
Little Rusted Ladle
7 ears sweet corn, most of husks and silk removed then tied closed with string.
½ cup sweet blue butter (see recipe below), partially melted
¼ cup smoked blue cheese crumbles(may substitute plain blue crumbles for smoked
¼ cup crumbled bacon
½ cup grape tomatoes, halved
1 whole cooked beet, cut into small dice
¼ cup micro greens(may substitute alfalfa sprouts
1 tsp. pistachio oil, optional
fresh cracked pepper, to taste
Soak tied corn in a large pail or pot of cold water for 1-2 hours. Meanwhile, make sweet blue butter by following directions in the recipe below.
Drain corn well and pat dry. Place on preheated grill, cover and cook for 15-20 minutes over medium heat, turning every 5-7 minutes. When husks are charred and corn is cooked, remove from grill, and carefully pull back husks and tie with string. You may want to use gloves because the corn will be hot.
Transfer corn to a platter or tray and sprinkle remaining ingredients over the corn. Serve.
Corn husks can be removed after cooking if desired.
Recipe by
Little Rusted Ladle
at https://www.littlerustedladle.com/fire-roasted-sweet-corn-rows-rows-sweetness/