Herbs for Flavor, Health and Natural Beauty - A Sneak Peak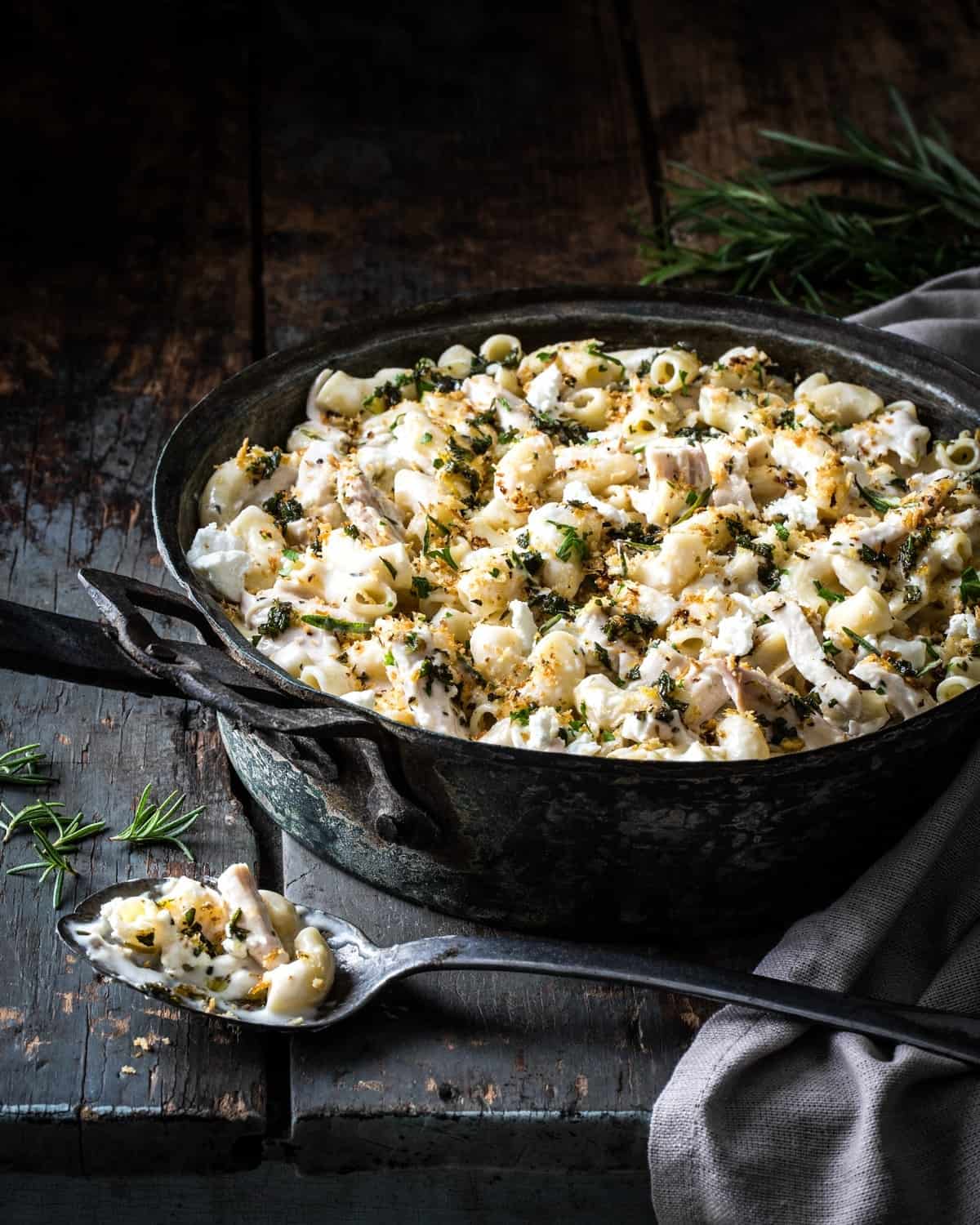 Author:
Little Rusted Ladle
½ cup Fresh rosemary leaves, chopped, divided
⅓ cup EVOO
2 cups Chicken stock
2 cups Water
2 cups Heavy cream
3 cups Large elbow macaroni
3 cups Rotisserie chicken, cooked
4 ozs Goat cheese, crumbled
½ cup Panko bread crumbs
2 tsp. Rosemary oil, see above
Salt & pepper, to taste
For Rosemary Oil Combine ¼ cup of rosemary and olive oil in a blender and blend on high for 1 minute or until rosemary is finely ground. Strain oil into a bowl with a fine strainer. Set oil aside while you make the pasta.
For Pasta Pour chicken stock, water and cream into a large dutch oven or saucepan. Bring to a boil over high heat. Reduce heat to medium, then add macaroni. Stir with a rubber spatula to prevent pasta from sticking. Cook for 8-10 minutes, stirring mixture occasionally until pasta is al dente and liquid has thickened. Fold in chicken, goat cheese and remaining rosemary. Cook 2-3 minutes longer or until goat cheese has melted into sauce. Season to taste with salt and pepper. Turn off heat and let rest for 2-3 minutes.
For Crumb Topping In a small skillet over medium heat, toast panko crumbs with 2 tsp. of reserved rosemary oil for 2-3 minutes or until crumbs are golden brown, stirring often. Remove from heat and let cool while you dish up mac and cheese.
To Serve Spoon macaroni mixture into shallow bowls or large mugs. Spoon 1-2 tsp. of reserved rosemary oil over macaroni.
Top with toasted rosemary crumbs. Serve.
Recipe by
Little Rusted Ladle
at https://www.littlerustedladle.com/herbs-for-flavor-health-and-natural-beauty-a-sneak-peak/