Watermelon Lemon Balm Limeade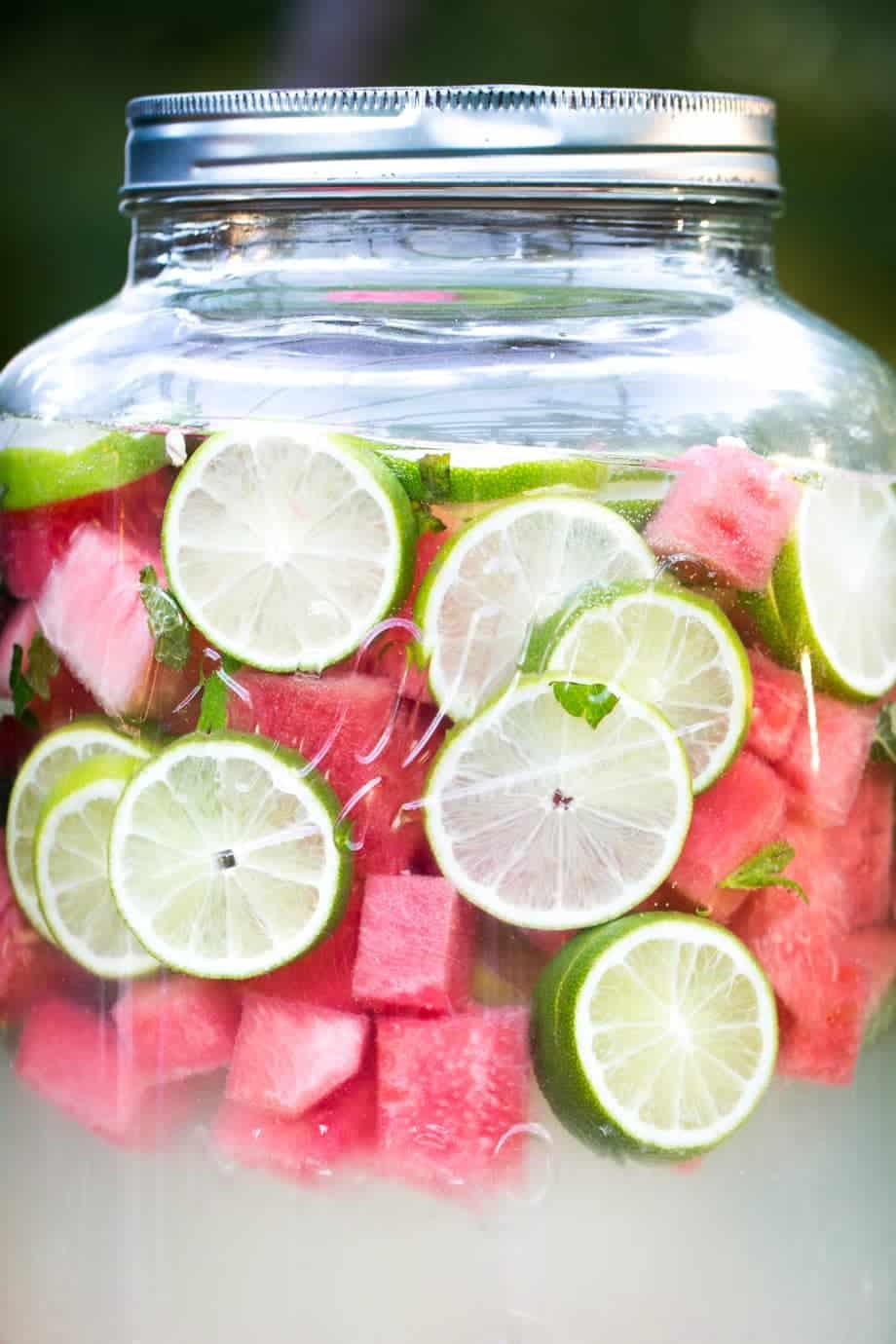 Author:
Little Rusted Ladle
15 Limes
2 handfuls of lemon balm leaves
3 cup water
1.5 cups honey
¼ cup brown sugar
half a watermelon, cubed
2 cups ice.
Roll the limes back and forth over the counter with the palm of your hand to releases the juices in the limes. Cut limes in half, and juice them by hand or with a juicer
Muddle lemon balm leaves in brown sugar and dash of lime juice at bottom of serving container.
Bring 3 cup water to a boil in a small saucepan. Add sugar or honey, and stir until dissolved. Let cool.
Mix all ingredients together. Serve.
Recipe by
Little Rusted Ladle
at https://www.littlerustedladle.com/watermelon-lemon-balm-limeade-recipe/