Turmeric Waffles with Double Nut Cream Recipe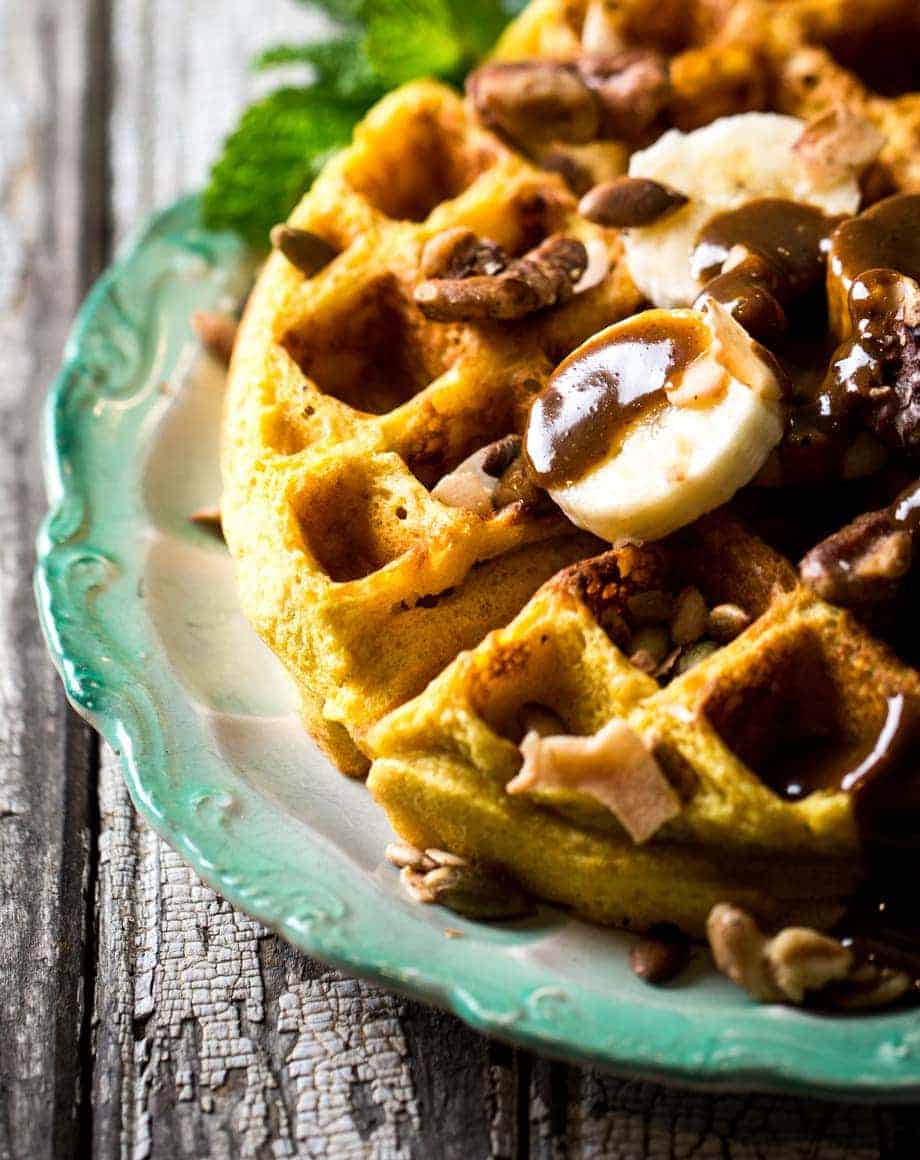 Author:
Little Rusted Ladle
½ C. Nutella spread
½ C. Creamy almond butter
½ C. Whole milk or unsweetened almond or soy milk
1 Tbsp. Honey
1 tsp. Instant coffee
¼ tsp. Cinnamon
1 tsp. Pure vanilla extract
½ tsp. Ground turmeric
¼ tsp. Sea salt
1 whole Banana, sliced
¼ cup Unsweetened shaved coconut, toasted
¼ cup Raw walnuts, toasted
2 Tbsp. Raw pumpkin seeds
Combine the first nine ingredients in a small saucepan and simmer on low until melted and smooth. Serve warm over hot waffles. Top waffles with remaining ingredients. Feel free to add your own topping ideas.
For waffles, follow directions on gluten free waffle mix to make 8 waffles and add 1 tsp. of ground turmeric.
Recipe by
Little Rusted Ladle
at https://www.littlerustedladle.com/turmeric-waffles-with-double-nut-cream-recipe/