It's once again time to shower our loved ones with gifts and affection. Whether the "love muffin" in your life is a spouse, child, or best friend, Valentine's day can be a ton of fun!
What a wonderful opportunity we have, once a year, to join with people all over the world in celebrating our loved ones! For me, as you can maybe guess, food is a go-to way of expressing my love to others.
My favorite gifts to give are both extremely tasty and visually beautiful. And while cupcakes are maybe a more traditional route for sweetheart gifts, I'd like to make a case for the muffin.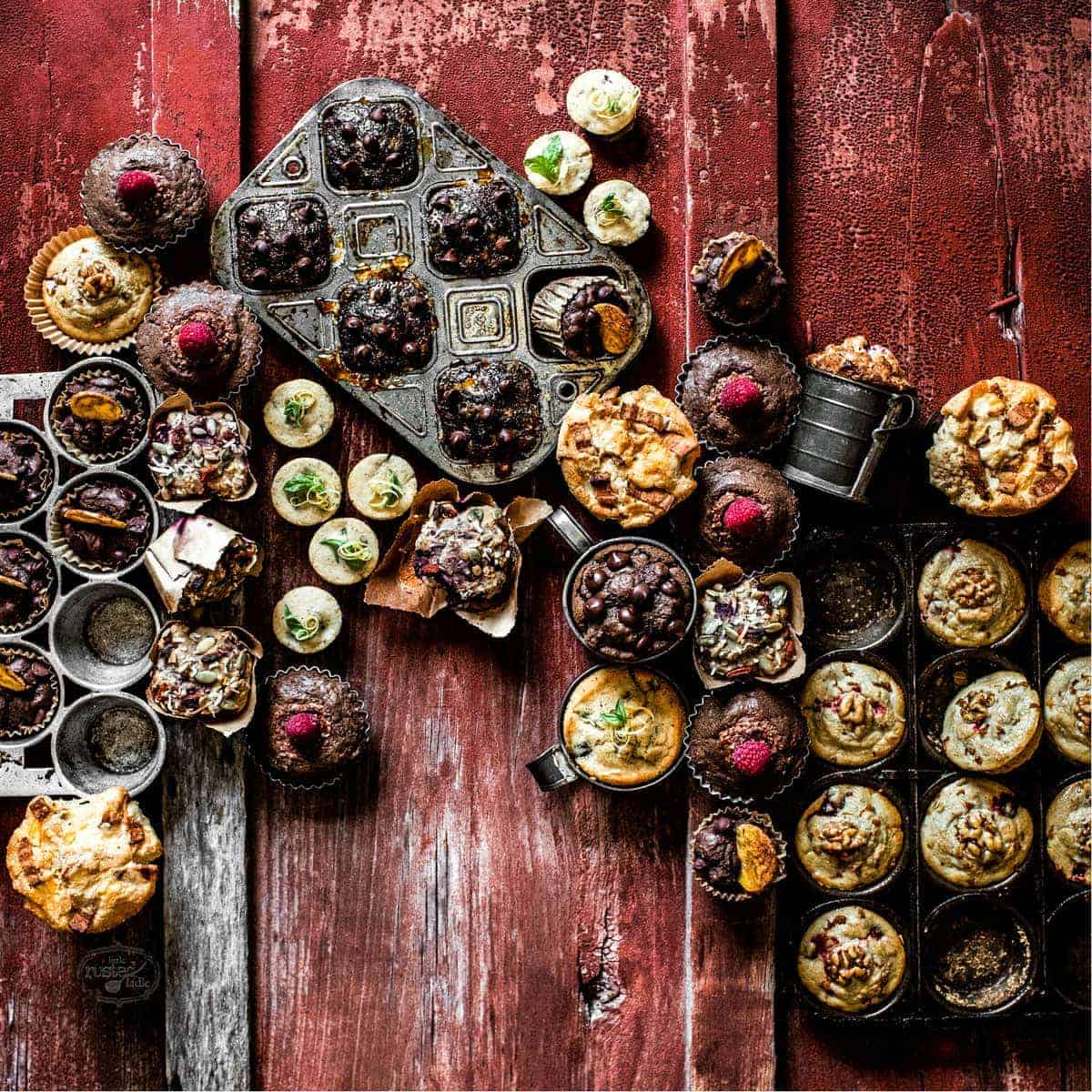 What's so wonderful about muffins as that they are extremely easy to customize. They can be savory or sweet, fruity, nutty, chocolaty, or herbaceous. They are even fairly simple to make vegetarian and gluten-free!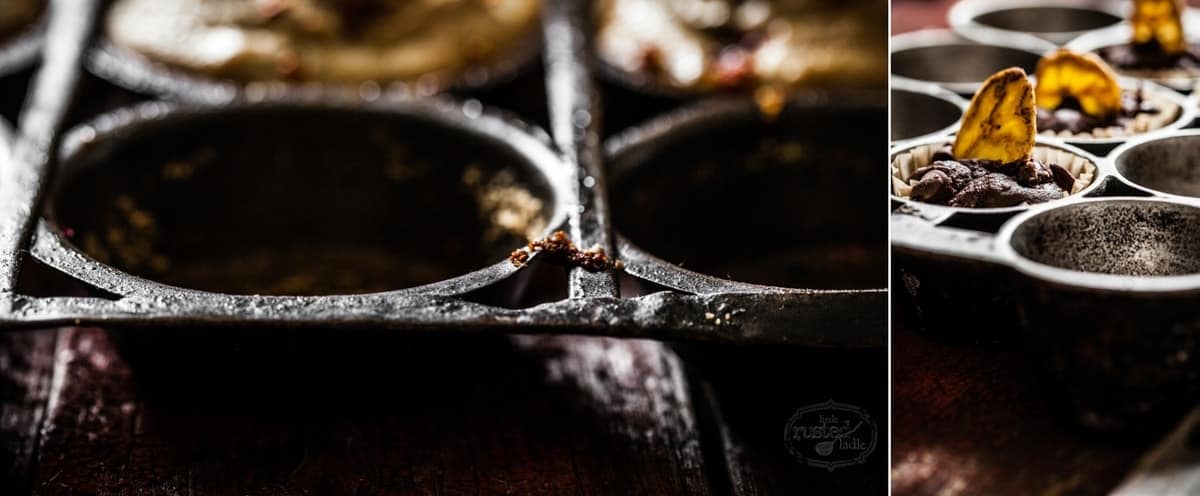 Serve muffins for breakfast, lunch or dinner. Make them into countless shapes with many different kinds of vessels and tins. Old tin cups, molds, and unique tins all work well.
Anything imaginable can go into a muffin. The smell of a warm cinnamon muffin with crumb topping makes a sweet snack. And a perfectly moist jalapeno corn muffin served with a bowl of chili on a cold day is peak comfort food.
Typically we won't decorate a muffin with bright frosting and sprinkles. But a couple of chocolate chips, caramelized sugar, bits of colorful fruit, or almond slivers can be just as beautiful.
Back to Basics
With versatility in mind, I came up with one basic muffin recipe, then adapted that recipe into many types of muffins. And hey, why not make some easy gluten free muffins too? The basic gluten full muffin recipe is a variation from my go to cookbook "The Joy of Cooking", a trustworthy cookbook with thousands of good recipes and helpful tips.
For the gluten free muffins, I relied on a tested recipe. I used a gluten free baking mix and followed the directions for muffins. Luckily, there are now many different kinds of gluten free all-purpose mixes to choose from. For this article, I used a brand called Pamela's Baking & Pancake Mix. It contains rice flour, cultured buttermilk, almond meal, tapioca starch, potato starch, baking powder and baking soda. The leavening needed to get a rise out of your muffins is already in there.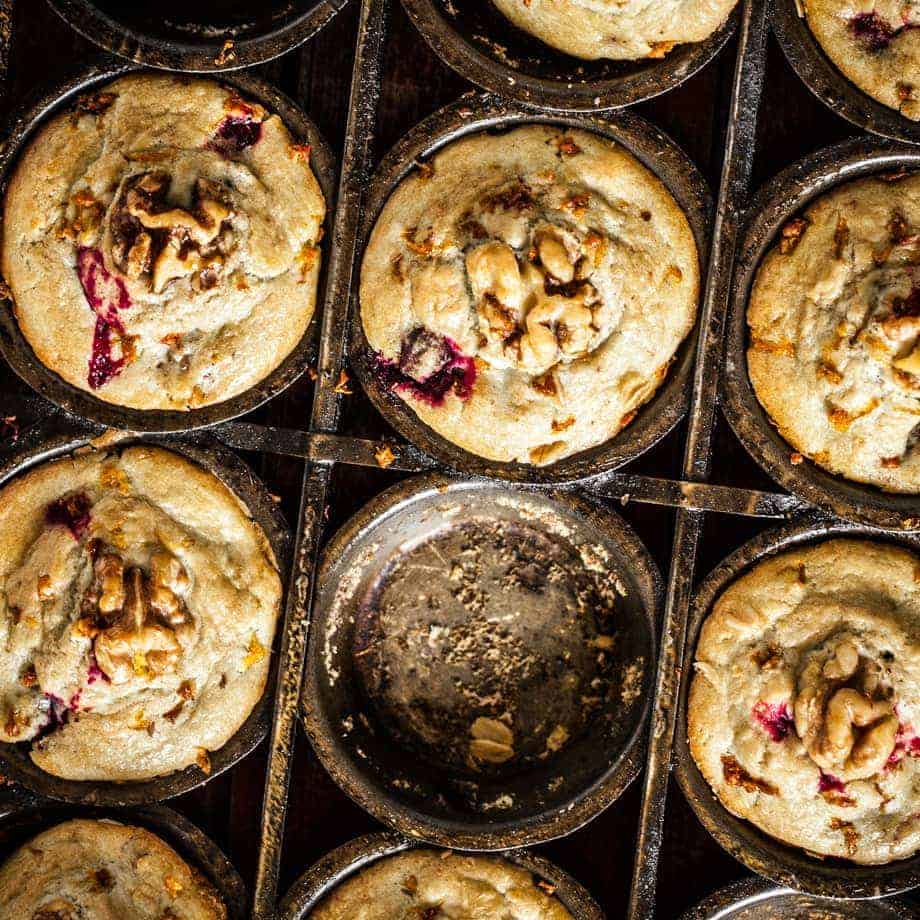 Muffins for Everyone!
The recipe alterations were really the fun part. First: Stud Muffins. Bacon, cheese, maple-glazed muffins with a hint of chipotle chili powder and a dash of single malt scotch. Now that's a savory muffin!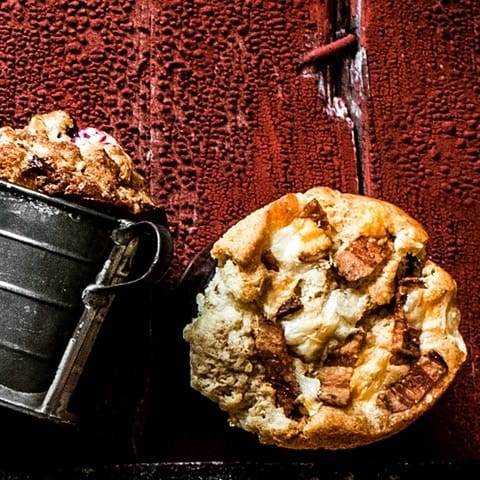 The other two gluten-full muffins are a Triple Chocolate Caramel Brulee Muffin and a Blood Orange Cranberry Walnut Muffin. Both sweet, but with very different taste palettes! 
The gluten-free muffins include a Superfood Muffin, which has goji berries, almonds, coconut, pumpkin seeds, flax and hemp seeds, a Double Chocolate Banana Almond Muffin and a Lemon Blueberry Basil Muffin.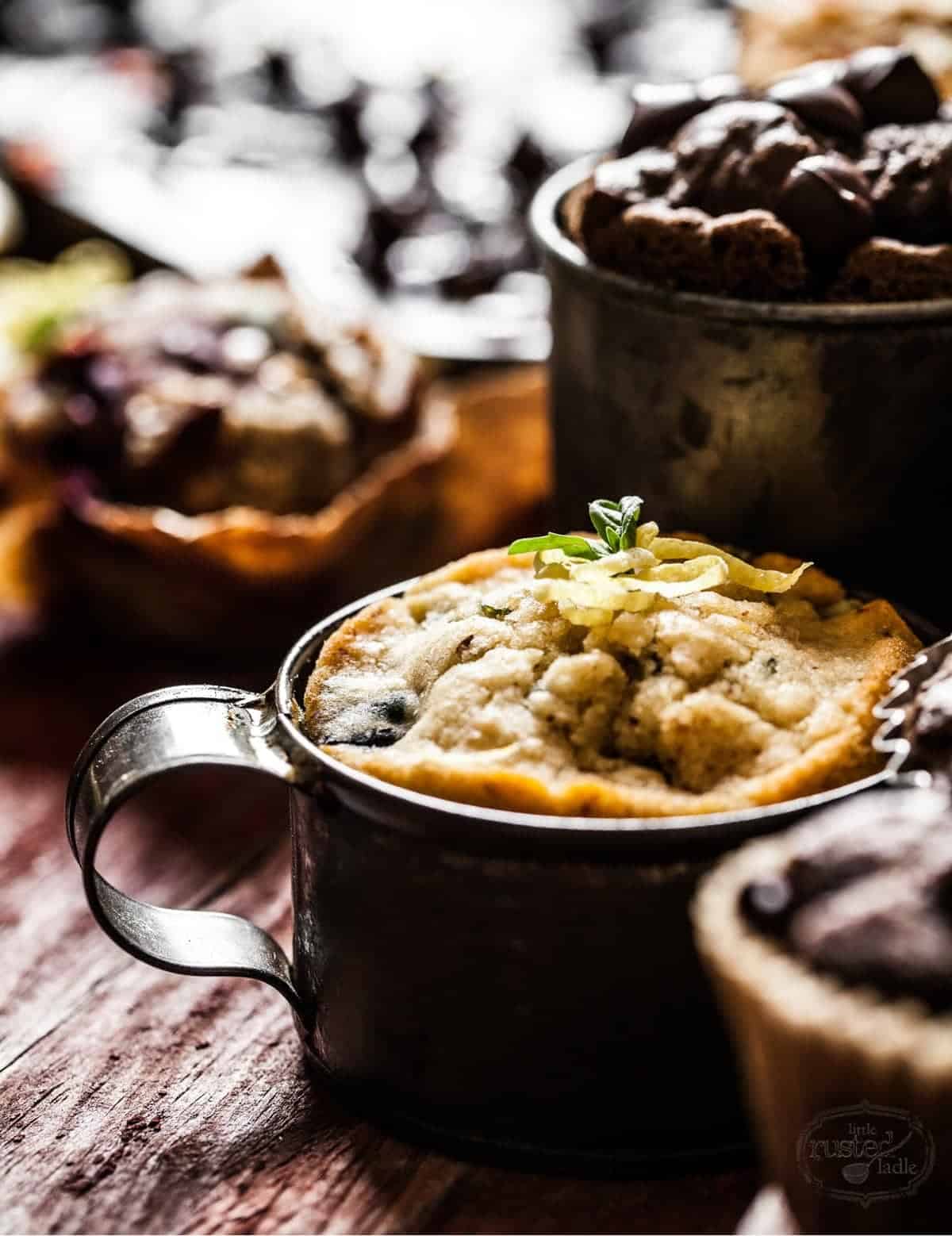 After two days of making muffins, the flavor and texture of the gluten-free muffins surprised me. They didn't rise as well as the gluten-full versions, but they were moist with a nice flavor. The gluten-full muffins were everything I love about a nice, hot muffin!
Let me know in the comments below if you try your own variations! The best tip I can give about trying different variations is to stay consistent with the look of the batter. It should be wet enough to spoon into the tin, but not so it can be poured.
Think about your love muffin this Valentine's Day and make them a muffin that's just for them! Any time is a great time to experiment with muffin recipes, so don't wait for a special occasion, create one!
Jena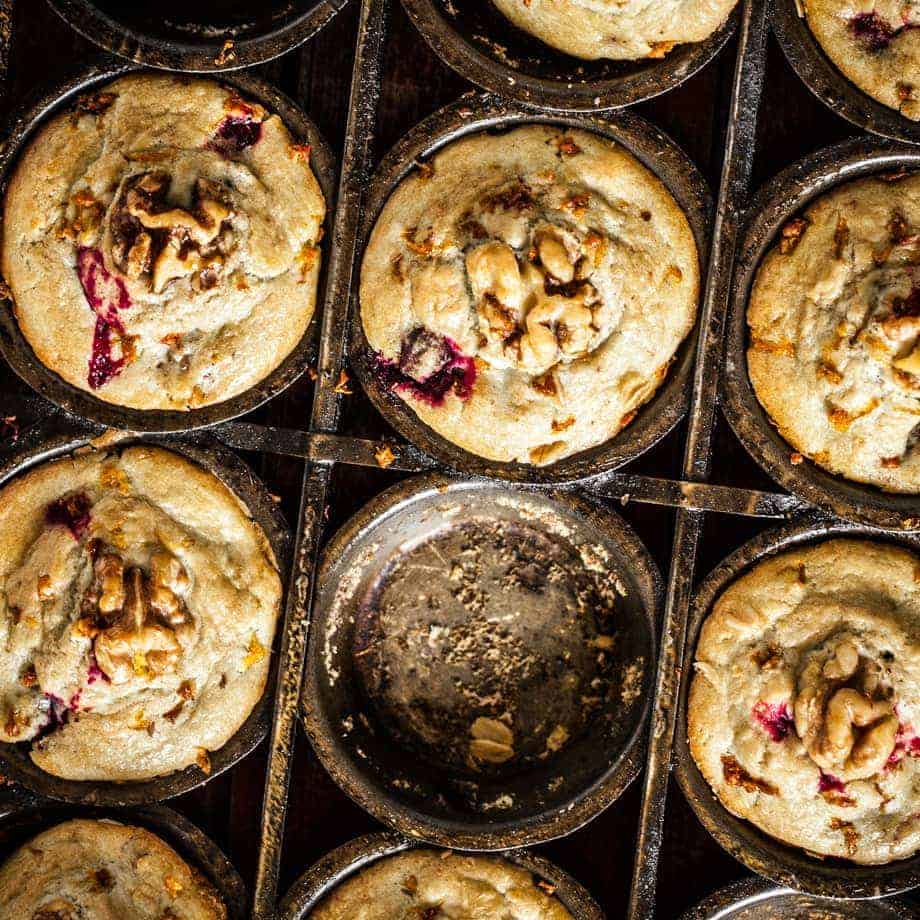 Instructions
In a medium size bowl, combine flour, baking powder, salt and sugar.

In a separate bowl, combine eggs, milk and butter.

Add wet mixture to dry ingredients. Stir just until ingredients are combined.

Spoon into paper lined muffin tins. Bake at 400 degrees for 20-25 minutes or until golden brown.

Notes
We have created many variations on this basic recipe. Check out the links in the post to find the full recipes.