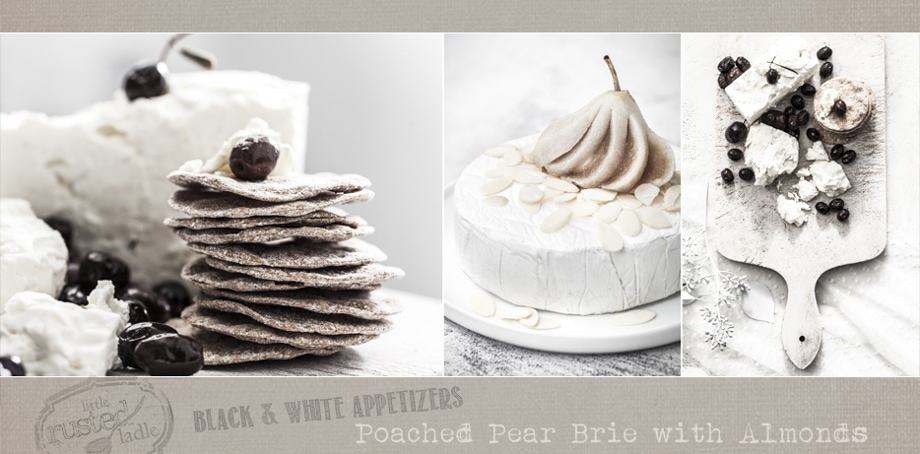 Having an hors d' oeuvre party during the holidays can be a challenge.  One of the biggest challenges is to know how to say that fancy word that really just means small food.  So many foods to pick from.  Crudites, canapes, en croute, petite fours, etc…  Let's be real.  Why do we insist on keeping names of foreign foods, when we don't speak French?  It's not like those items can't be explained using American names.  Names that we can all understand.  Crudites is another name for fresh vegetables.  Canape's are basically little open faced sandwiches with the crusts cut off.  En croute is basically a turnover or pie.  Another name for Petite fours are mini cakes.  See, when you break it down to terms you can understand, it's a lot easier.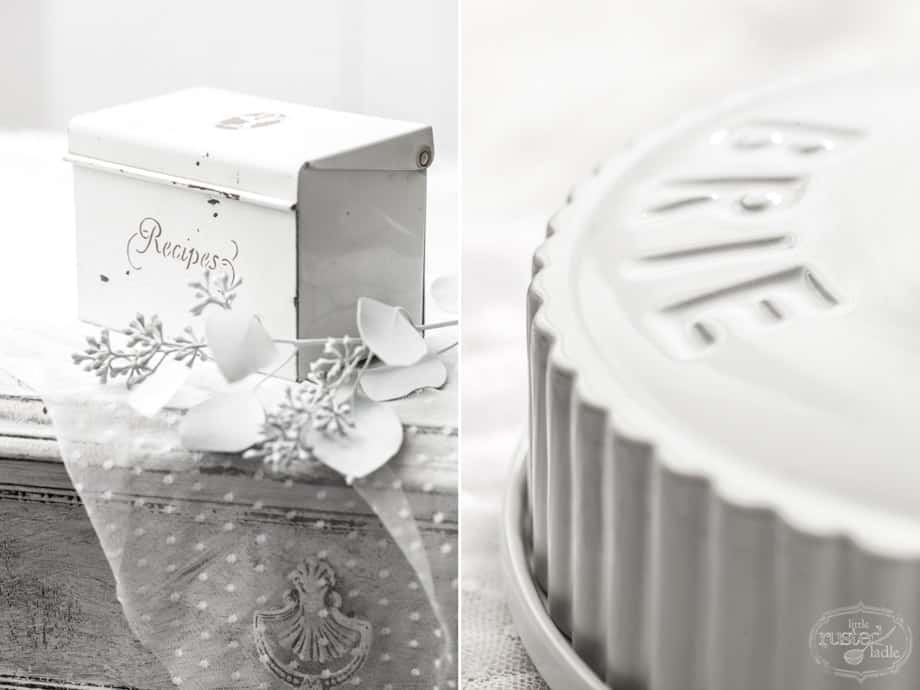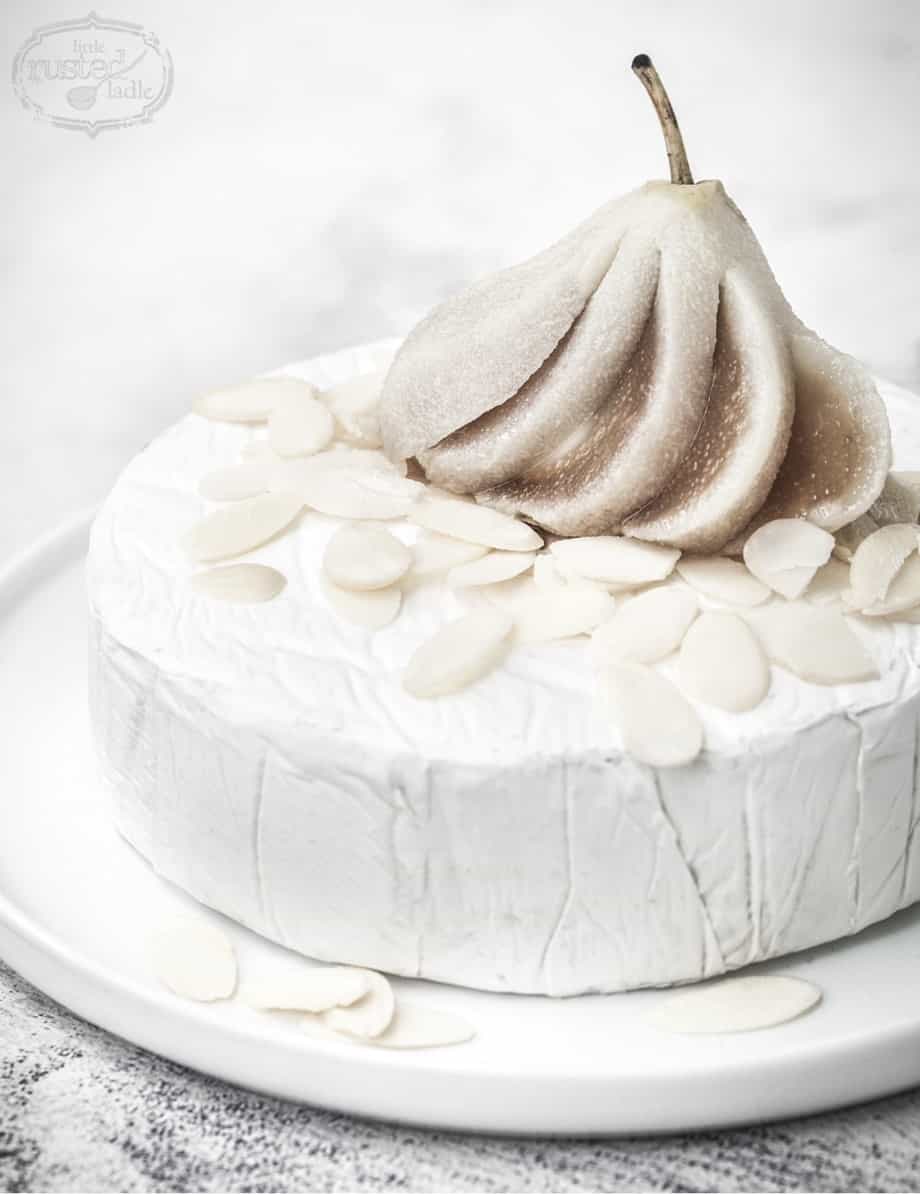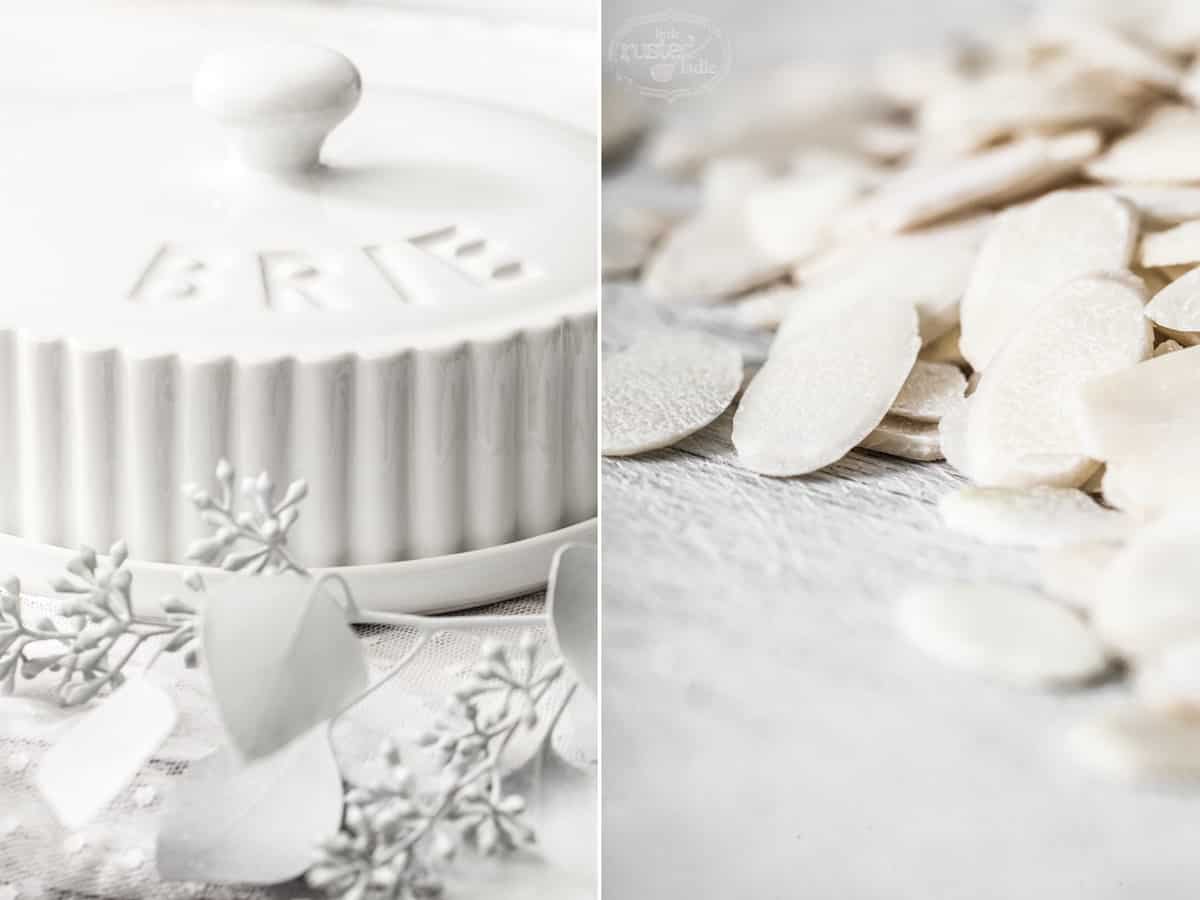 Not all food for an appetizer party has to be complicated.  Some of the best loved appetizers are ones you can simply put on a plate or in bowls.  Foods like cheese, olives and crackers are visually attractive, easy to put together and really tasty.  For our second round of black and white appetizers, we chose the old standbys brie with wine poached pears and sliced almonds, and feta cheese with oil cured olives and crackers.  Salty, creamy are two words that best describe these party foods.  The best part of these options is that you can easily substitute any other cheese, olives or crackers.  The salty qualities of the cheeses and olives is a great way to get people eating.  Once they start, they won't stop.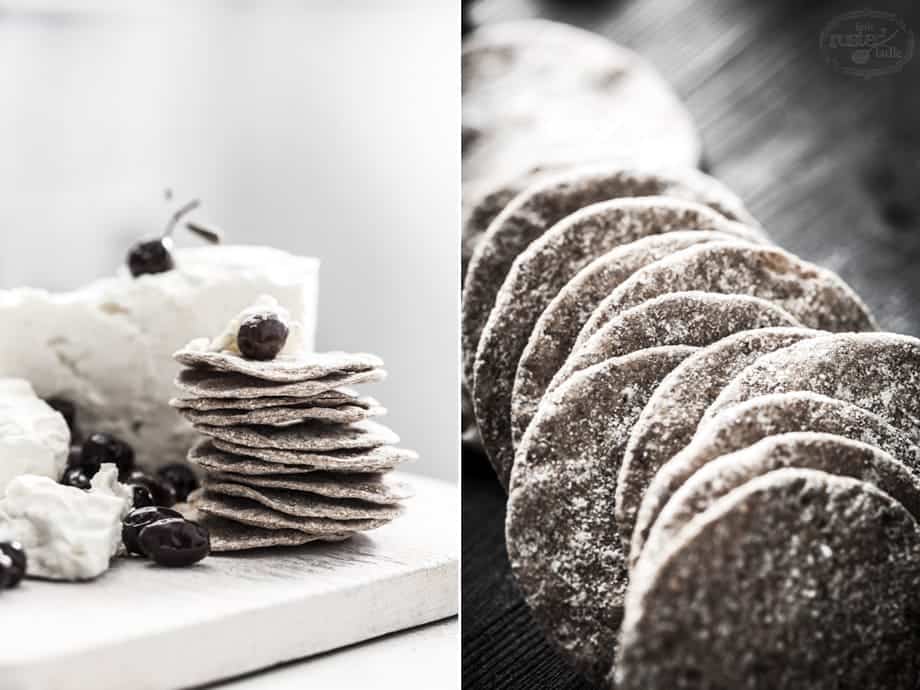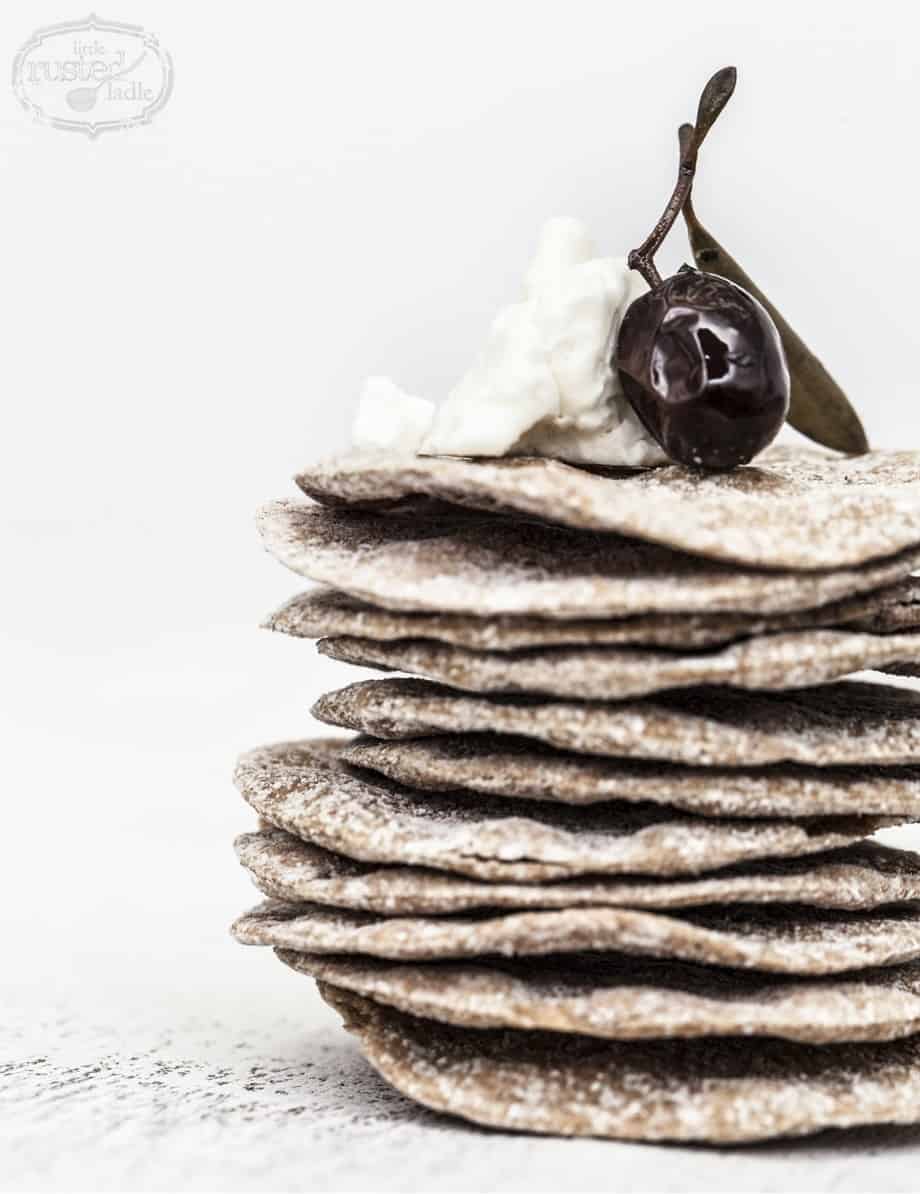 When deciding on what kind of food to choose for a party, it's good to consider a few basic principles.  Taste, texture, temperature and time are all things to think about.  With taste it's good to have a combination of salty and sweet items.  For texture think of foods that have different textures like crunchy, smooth, liquid or creamy.  Temperature refers to having both hot and cold items.  Time means don't pick too many foods that are labor intensive.  If you take the time to make soup shooters and fried cheese triangles, make sure you have easy to make items as well.  Your guests certainly don't want you slaving in the kitchen all night.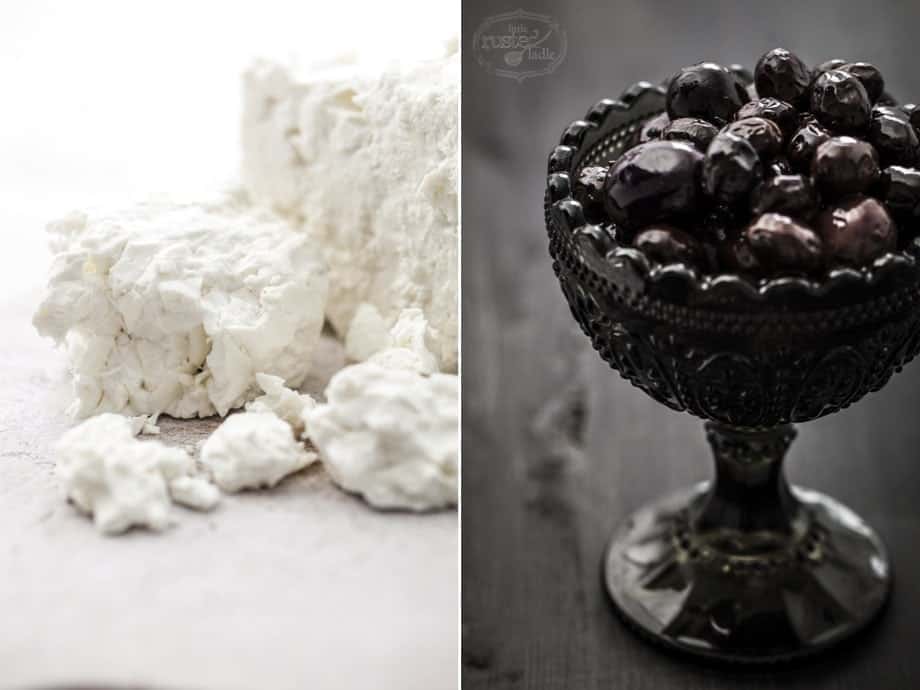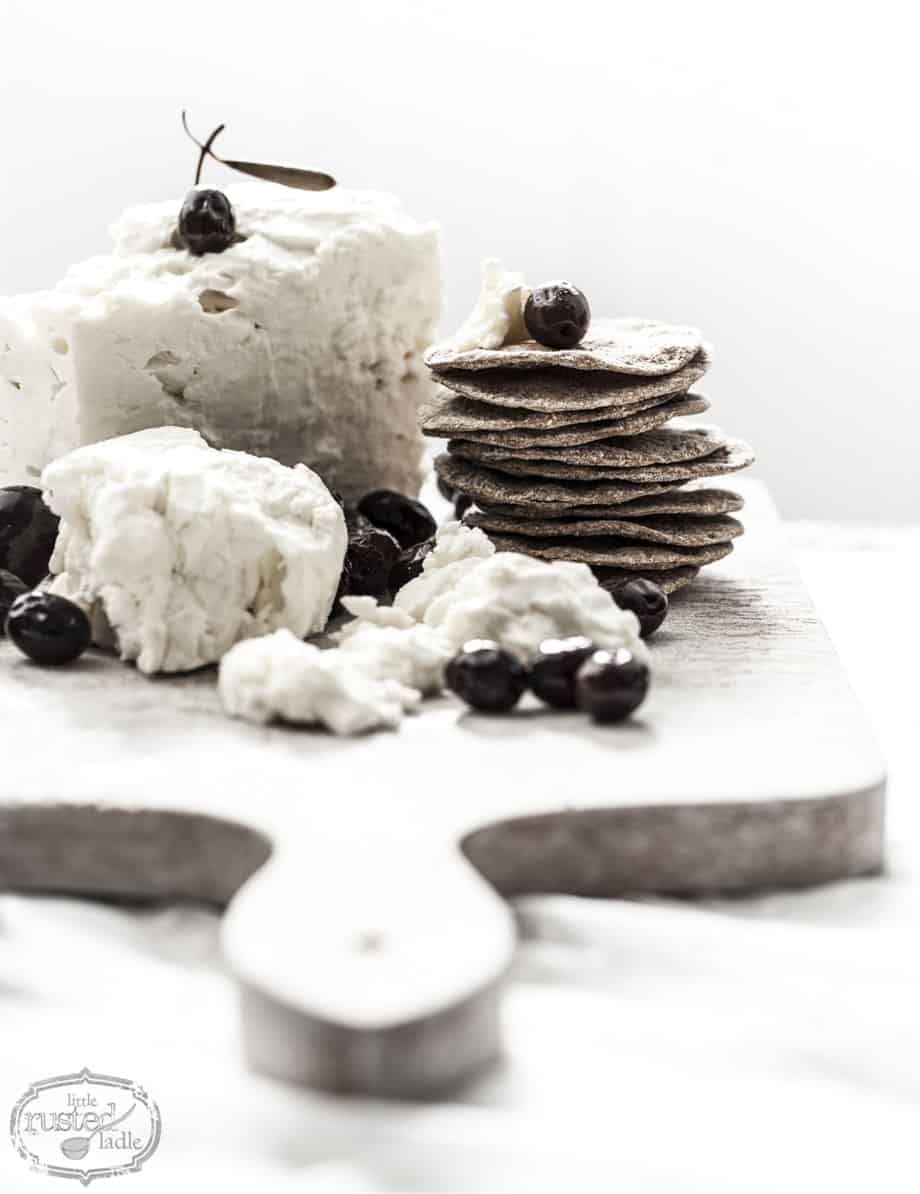 Well, we've shown a few different appetizer ideas, but there are a few more to show you before New Years, so check back next week for more ideas.  Until then, remember to cook with love and live to cook.
Jim & Jena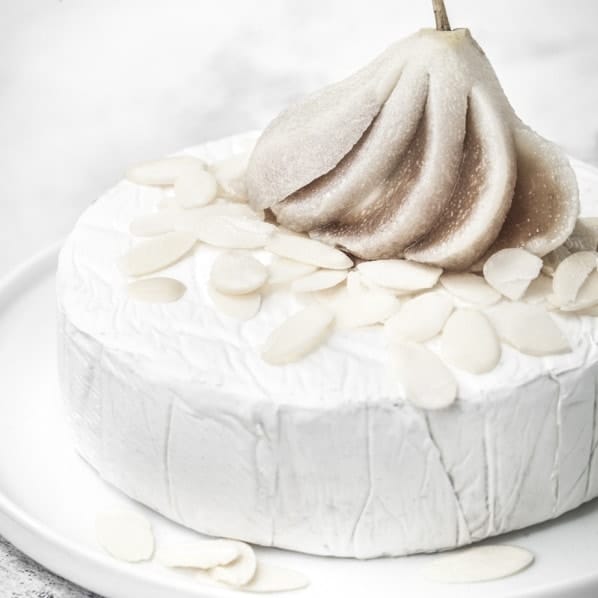 Ingredients
2

small pears

pealed

1

bottle of riesling wine

1/2

cup

honey

1

12 ounce round

brie

at room temperature

1/4

cup

blanched sliced almonds
Instructions
In a sauce pan bring wine and honey to a simmer.

Add pears and cook over low heat for 30-40 minutes until pears are tender.

Remove pears from wine and let cool. Refrigerate until ready to serve.

To serve, sprinkle almonds over brie. Slice 1 pear 3/4 through and chop remaining pear. Fan over Brie.

Serve with crackers and additional chopped pear.