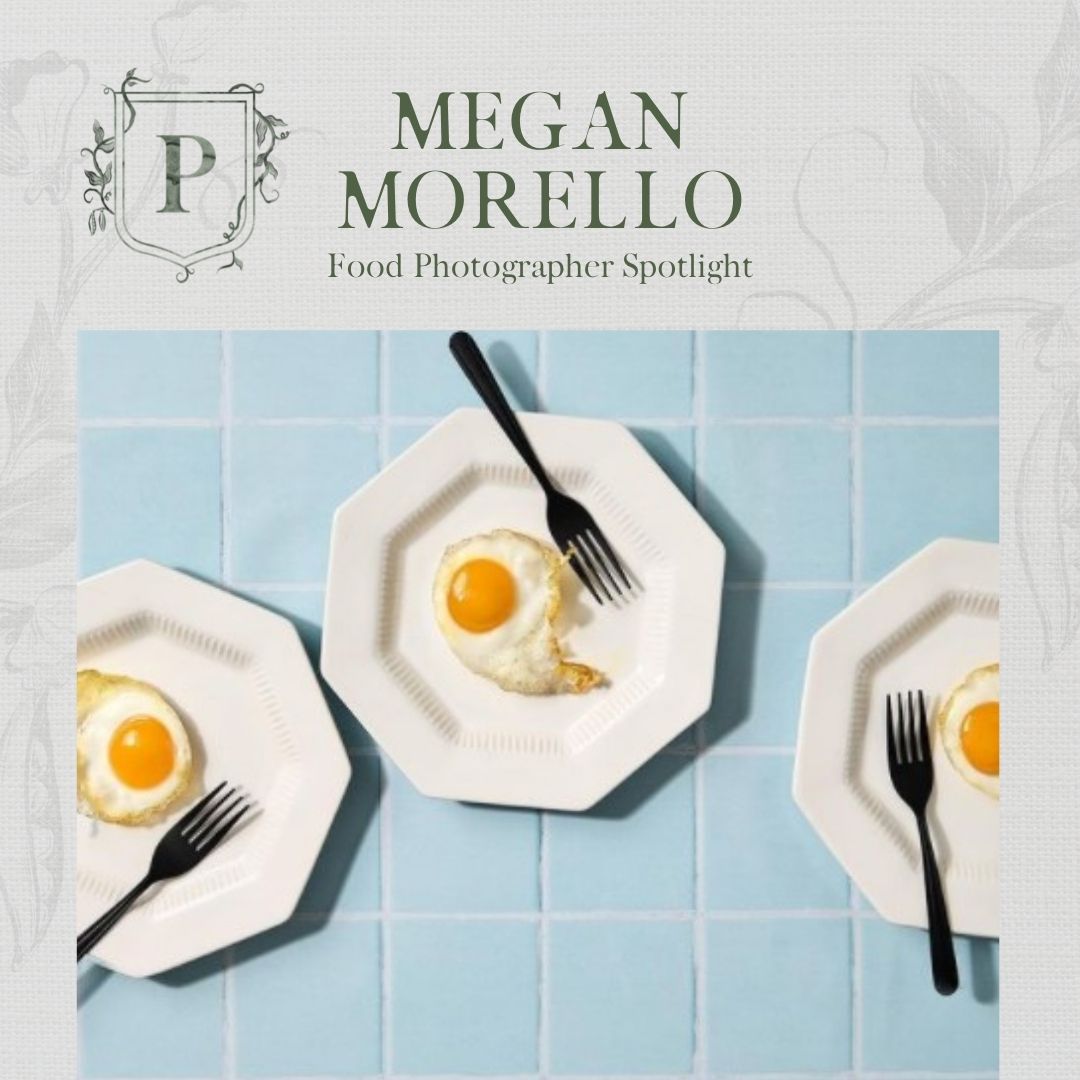 Today, I would like to share an interview I did with Megan Morello, one of the original members of my apprentice photographer mentorship program, Portfolio To Profit.
---
Megan has been such an amazing addition to the program. She is wildly talented, but doesn't always recognize her own artistry. Megan lived in South America for a couple of years working in a public health program. With a drive to capture the beauty and culture around her, she began taking photos on the side. When the public health program started to do a lot of recipe development, Megan got started doing food photography.
When she had her youngest son in 2019, Megan decided to change careers and put herself out there as a photographer full-time. She dove into the food photography niche and began making the shift to professional pricing.
But, like most business owners, Megan hit a wall while growing her business when the pandemic arose in late 2019. Megan had been really focused on pitching to restaurants and local food businesses, so when public life started shutting down and restaurants were struggling so much, Megan started getting worried. With one market on hold, she pursued other photography jobs, taking photos of food-related products.
Her business really took off when she joined Portfolio To Profit. She made the scary decision to invest in herself and her talent. Although 2020 started out really scary for Megan, it became the year where there was so much potential for growth. Megan found herself shooting a whole lot more, even for her personal projects. With guidance and a lot of time spent behind the camera, Megan's confidence in her photography skills has definitely increased. Learn more about her personal apprentice photographer journey below!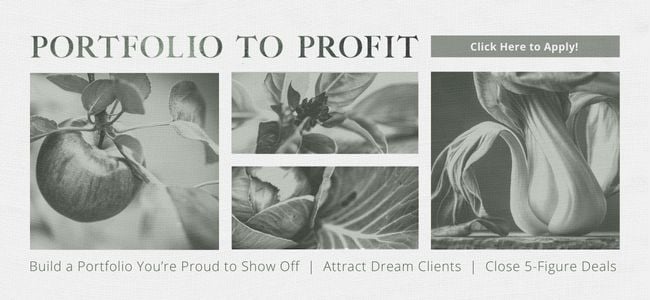 Q&A
What made you want to join Portfolio to Profit? Was there an a-ha moment or a specific feature of the apprentice photographer program that totally sealed the deal for you?
A couple years prior to joining Portfolio To Profit, I had two little kids, and I'd been at my job at a nonprofit for awhile. Just doing the math, there came a point where I was like, "Okay, I go to work every day, and I'm not making any money because I'm paying someone else to take care of my kids." So at that point, it was a no-brainer that I would stay home and try to make a full-time photography career happen. Very slowly things were picking up, but about a year and a half later, the pandemic started.
And at that point I had kind of been on this edge again. Do I go back to work and do the same thing I've been doing for all these years and wonder what would have happened? But I think all of us get into this comfort zone, where it's nice to have this nice paycheck every two weeks. I was just at that point where I needed to take a risk and do something I've always wanted to do and just keep going and see what happens. Regret wasn't an option. I don't want to look back in 20 years and be like, "Okay, well, I just did something because it was safe, and it was less scary."
I'd taken photography classes before joining P2P, but being able to get personal feedback specifically on my work has been really amazing. It's kind of retrained my eyes and how I look at things. I feel as if I'm really seeing more nuance in photographs.
Another thing that sealed the deal for me was the community within the program. It's not just a huge group of photographers. It's an intimate enough group where you get to know the other apprentice photographer stories too. We have learned so much from Jena, as well as from each other.
What were you most looking forward to and what happy surprises have you found in the program?
I was really looking forward to gaining confidence, not only from just improving my photography, but also about getting more comfortable with the business aspect of things and pricing my work.
I am now getting into some more advanced stuff. Just knowing more tricky technical sorts of photography setups is one of my favorite parts!
Do you have a favorite coaching call moment?
Your advice about pricing and realizing that when you ask for things, sometimes you just get them! Not being so afraid to ask for what I want is the biggest takeaway for me from the coaching calls.
But they have all been really good. It's just nice to have a sense of community in an apprentice photographer program. When I see other people put their work out there and ask questions, my first thought is, "that's crazy to do that." So it's a really nice camaraderie and realizing all the anxieties you have is part of being creative and putting your work out there.
Realizing that everybody experiences the same anxiety I feel was comforting. I told myself, if I think their work is so beautiful but they worry about being not good enough, then maybe I am the same!
I think it's because we're artists, as well as business people that it can feel personal when in fact, it is actually a business conversation. So, just having to take a step back and knowing that everyone feels the same was really nice. Not feeling alone in that situation, I think it was really good for me.
Can you describe the transition of finding your voice throughout this process?
P2P has definitely helped me hone in on things that appeal to me. I still feel like I'm experimenting, which I think is really what needs to happen in order to really come to a place where you feel confident about what your style is, and knowing how to define it. I imagine that continues to evolve over time.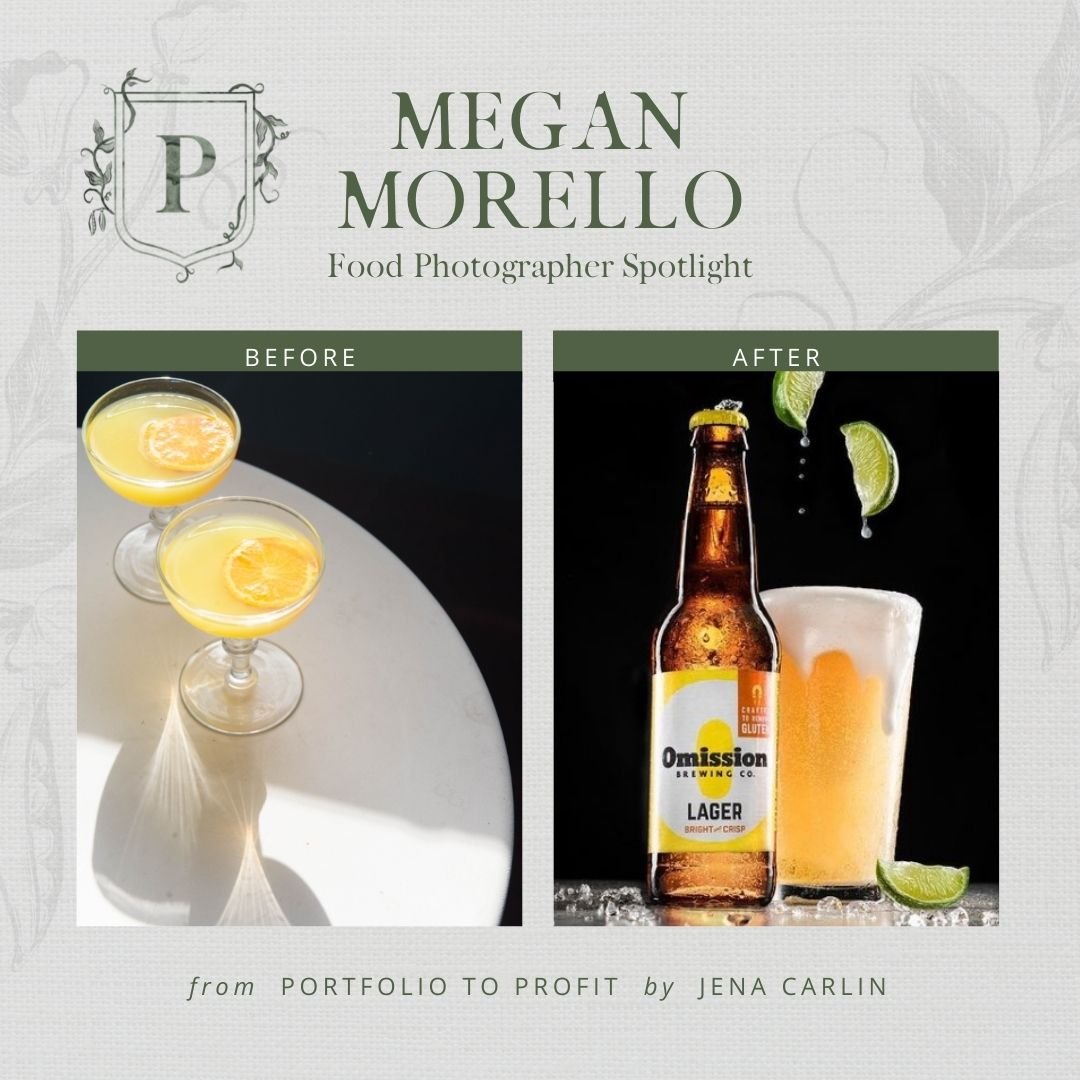 How has your understanding of light in food photography changed?
I think watching you shoot has been the most beneficial, especially when you use all of your light modifiers. Previously, when I thought of light modifiers, I was mostly just thinking of a reflector or a softbox.
But watching you use all those little dots and your cucoloris — which is a word I didn't know six months ago — made me realize how much manipulation can be done and how much those minute tweaks can make a difference in terms of creating a really beautiful image.
How has your pricing and communication with clients evolved since joining?
Since joining P2P, I stopped second guessing myself on estimates. I think a lot of people were underpricing themselves, which I am guilty of. If I looked at the amount of time I was spending on a project, and divided the money I received by the hours spent, it felt like an expensive, minimum wage job.
This past week, I sent out an estimate that I felt was fair, but was also a little uncomfortable with because it was so much higher than I used to charge. And I felt like that was a milestone for me. So I definitely have had a ripping off the band-aid moment where I'm like, "Okay, I did this, the client was really happy." And now I feel confident charging a fair price.
What would you say has been your biggest win professionally so far?
The biggest win for me was that the ball is finally rolling, because for a while, I felt like I had no opportunities coming my way. And now, I have people reaching out to me! Which took a long time.
How has the program impacted you for the better?
I am better at building relationships and networking now because of the group. Initially, I thought that networking felt like showing up and kind of schmoozing people. But it was very cool to just see it or experience it as being in a room or just talking with somebody who shares a lot of the same interests.
What would you tell someone who was on the fence about joining Portfolio to Profit?
If you're really serious about moving forward, or if you've reached the point where you want to put yourself out there, then just do it!
The really great thing about the program, it's that it is very well rounded. P2P is not just about working as an apprentice photographer on your skill set, but getting feedback on your work and learning the business side of food photography. And it's about creating these connections and these relationships with other people, which is wonderful in and of itself, but who knows where it will lead!
So, if you're still on the fence, get off it. And just do it. Just join Portfolio To Profit!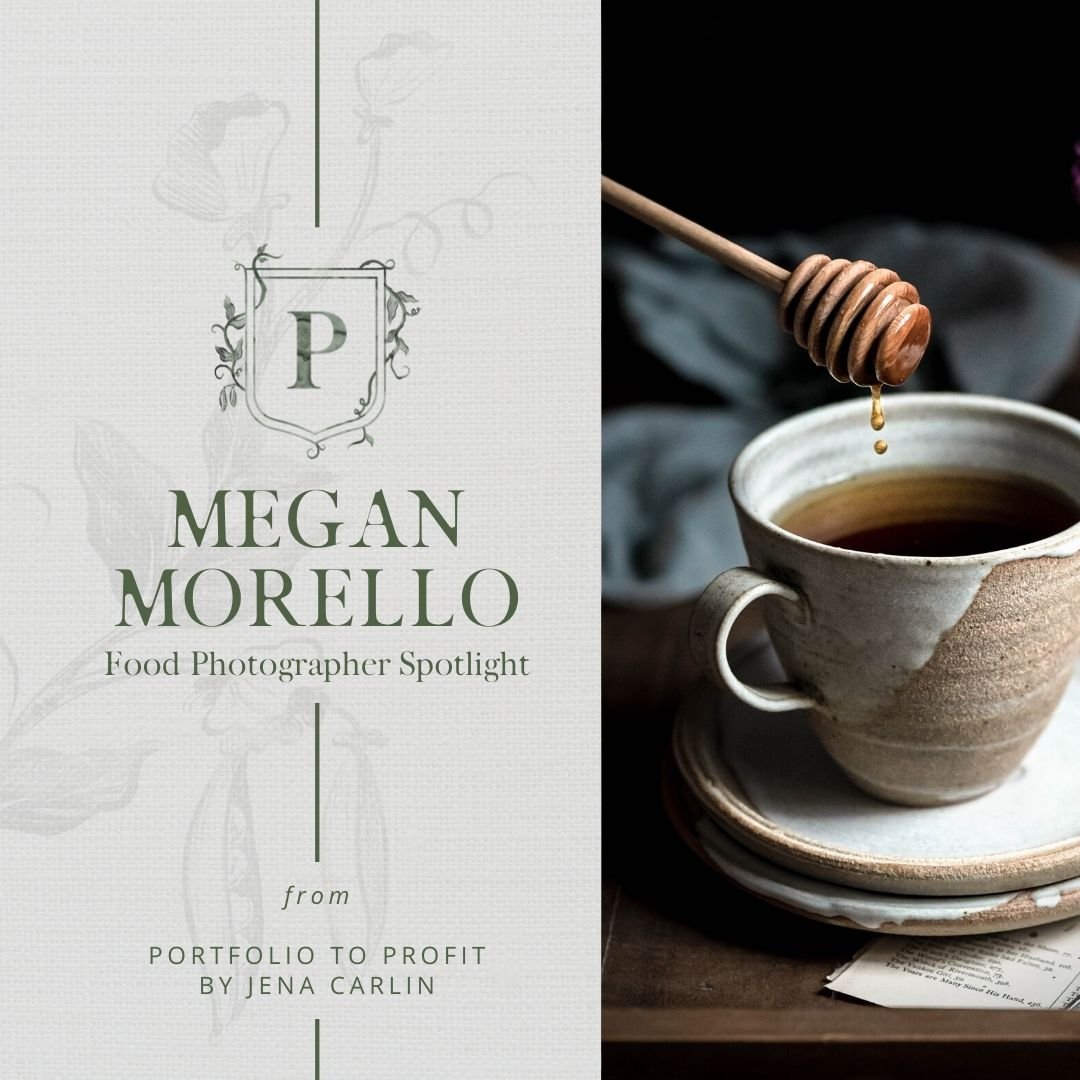 ---
Follow Megan on Instagram @megan.morello.photo and make sure to check out her portfolio work on her website, meganmorello.com. And learn what Megan and my other mentees know by applying for my apprentice photographer mentorship program, Portfolio To Profit!
---
Interested in other photographers who have taken the leap? We've got stories for you!