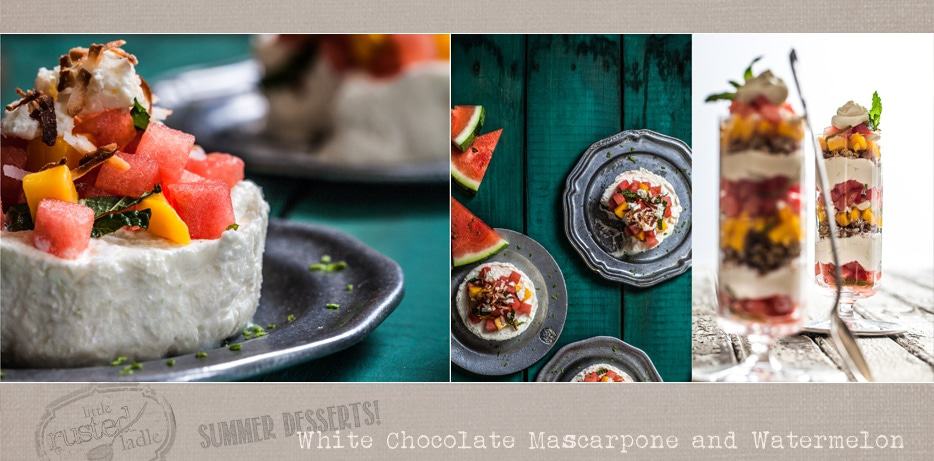 Summer is officially here in Wisconsin, and it's party time.  "Party time" can mean a lot of things to a lot of people.  What is certain, however, is that in Wisconsin, dairy is usually on the menu.  Whether it's the go to ice cream or custard, or cream puffs at the state fair, dairy is a must have.  Since June is dairy month, what better way to celebrate the wonders of Wisconsin dairy products than with a recipe that combines both summer and June dairy month?  Who out there doesn't remember sitting at a picnic table and chomping on some wedges of fresh watermelon, then spitting the seeds as far as you could?  The memories I have of eating watermelon as a kid made such an impact, I make sure to always include it in my summertime festivities.  Watermelon and dairy is a pretty incredible combo?  As I write this, I'm drinking a watermelon freeze from a local ice cream place called Frostie Freeze.  A watermelon freeze is a simple combination of a watermelon slushie blended with soft serve ice cream.  Delicious!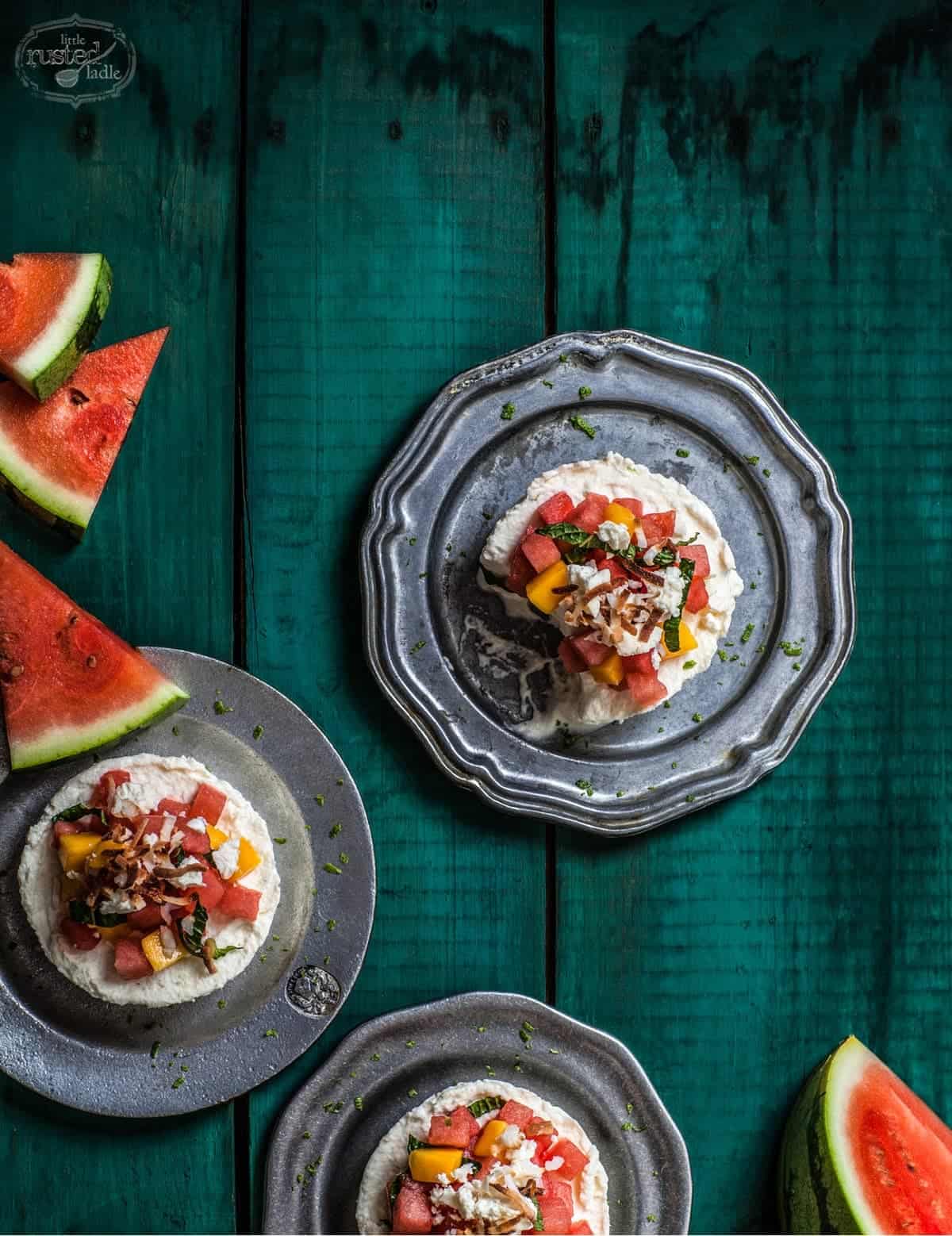 I decided to take a recipe that I developed for the Wisconsin Milk Marketing Board's online magazine called Grate. Pair. Share, and prepare a couple of variations from it to show how simple it is to change a recipe. For those of you unfamiliar with the magazine Grate, Pair, Share, it is worth checking out.  Lots of great articles and recipes about you know what, dairy.  Sometimes people think that just because a recipe gives specific directions, it cannot be altered, or that the original is so good, it shouldn't be changed.  Well, I'm here to tell you that it is o.k. to just let your freedom flag fly.  For their summer issue, we developed and photographed a recipe called White Chocolate Mascarpone Watermelon Cups
.  It's a combination of watermelon, whipped cream, mascarpone cheese, white chocolate, fresh spearmint, lime juice, toasted coconut, and some feta cheese.  It's a play-off the semi-popular combination of watermelon salad with lime and feta.  If you would like the recipe, click on the recipe name.  To read the latest article of Grate. Pair. Share, including our recipe on page 63, click on Grate. Pair. Share above.
To mix it up I prepared it as a parfait with the addition of mango and some granola mixed with the coconut and as a frozen dessert, which freezes the mascarpone and whipped cream mixture, and tops it with a watermelon and mango salad.  These two variations use identical ingredients, but by presenting them differently, they take on a completely different feel and taste.  The rich sweetness of the cream and mascarpone are offset by the fresh tartness of the lime, the slight taste of mint, the tropical flavor of coconut, the wonderful fresh sweetness of mango and to finish it off, the salty flavor of feta.  It's a nice summertime treat that hopefully will leave you remembering those hot summer days of old, while enjoying your hot summer days of new.  Until next time, remember to cook with love and live to cook.