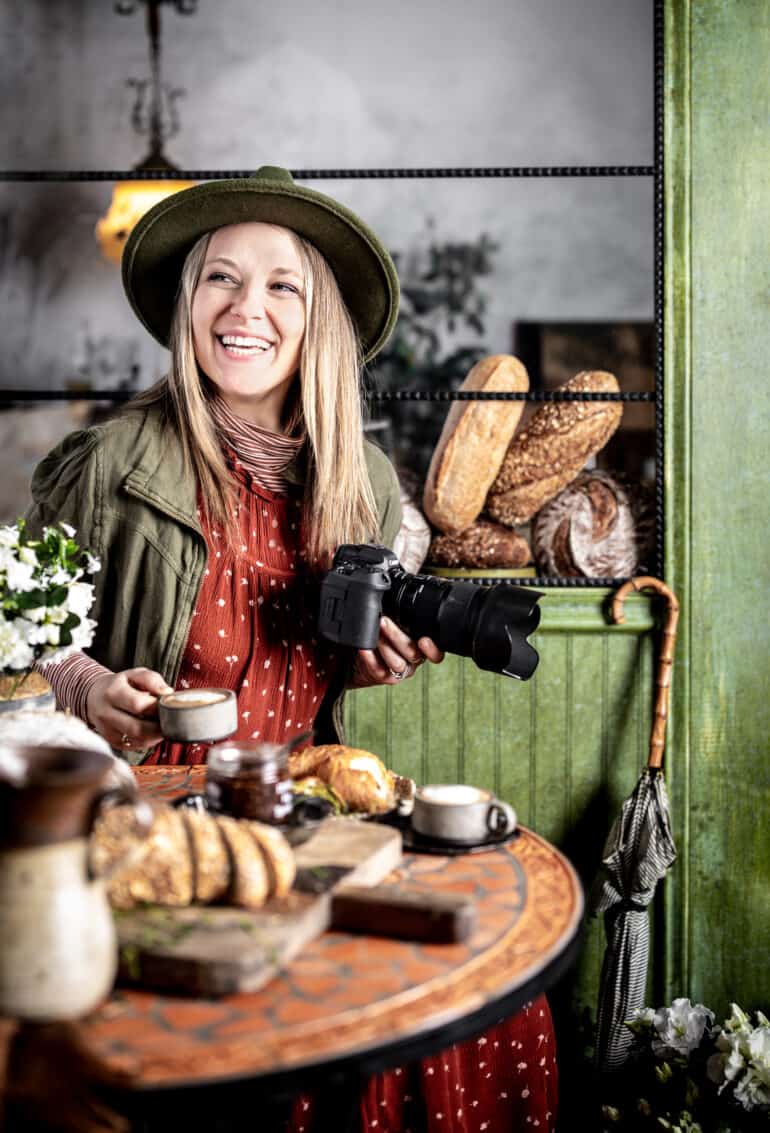 A food photography lens is a big purchase, especially when you're first starting out. That's why it's important to understand
how lenses work,
when lenses should be used, and
what food photography lens is best for your style.
While your camera body is an important tool, it is the lenses that really help you create a visual style. Which lens you use determines how you frame and compose your images, how much or little space you'll need to work with on set, and where you need to be set up relative to your subject.
A lot of photographers start out with the "Nifty 50" because it is a great lens for a very affordable price. It is also wonderful because it is the closest lens to what our eyes actually see. But when you have a variety of lenses to work with, you can really change up the look of your photography. I often start with one lens until I get my first hero shot, then switch lenses to add to the story of the shot.
Change your lens, change your story
This blog post is based on a live demo I collaborated on with Sigma for the 2022 Master the Art of Food Photography Summit.
Change Your Lens, Change Your Story was a demo where we created a bakery set with an outdoor seating area in my studio. We were inspired by some beautiful sourdough bread we were able to get ahold of from a local baker in Pittsburgh. Her IG handle is @mostlysourdough on IG if you want to check her out!
We used two diffused strobes and a hanging lamp to light the set. A strobe in front of the set acted as our main "outdoor" light. A strobe at low power acted as the light from inside the bakery, and my lamp hung from a mono stand provided a little warmer ambient light for the inside of the bakery. The back strobe added a nice rim light to my bread in the bakery window without the light spilling into the rest of the set.
Selecting a Food Photography Lens
As I mentioned, lenses are a really important part of composition, working environment, and visual style for any photographer. BUT they can be very expensive, so it's good to make an informed decision when expanding your lens library. If you can, rent or borrow any new lens you're considering before you purchase. This is an effective way to test what you know in theory in your real photography style.
Let's break down your options:
Prime or Zoom?
Prime
Fixed focal length
Named with focal length i.e. 50mm
Move camera to get closer or farther away from your subject
Zoom
Range of focal lengths
Named with the lowest and highest focal length i.e. 24-70mm
Adjust lens to get closer or farther away from your subject
Because most food photography involves a fixed set, I typically recommend prime food photography lens. You shouldn't have to zoom in or out on the fly, like you might with wedding photography for example. So you can invest in a couple of quality prime lenses with the focal lengths you use most often.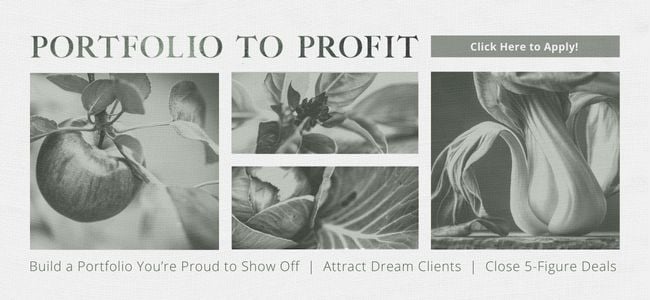 Focal Length
Focal length changes what you see with your camera in a couple of different ways.
Short Focal Length
Wide-angle lens
Subject appears further away
More room in the frame
Can cause distortion
Useful for photographers with limited space
Good for overhead and flat lay photography
Long Focal Length
Telephoto lens
Subject appears closer
Less room in the frame
Uses compression to avoid distortion
Can have the camera physically farther away
Good for tighter shots or scenes with more depth
Being aware of the way these lenses take in visual information and replicate it on a screen can be extremely helpful when choosing which lens to use in each situation. Make sure to take both physical and stylistic factors into consideration.
F-Number
Another number you will see associated with a lens is the f-number i.e. f/1.4 or f/2.8. This tells you the maximum aperture of the lens.
Lower F-Number
Wider maximum aperture
Captures more light
Good in low light
Shallow depth of field
Softer foreground and background
Higher F-Number
Narrower maximum aperture
Captures less light
Not great in low light
Deep depth of field
More of the image in focus
This is something you should experiment with and determine what best fits your visual style. My personal style calls for a shallow depth of field, so I gravitate toward lenses with lower f-numbers.
Lenses in Action
Sigma made a bunch of lenses available to me for the summit. For this hour-long demo I narrowed it down to three, but later I did test all of them to demonstrate the differences of each lens.
For the demo, I used three prime lenses:
40mm 1.4
70mm Macro
28mm 1.4 Wide-Angle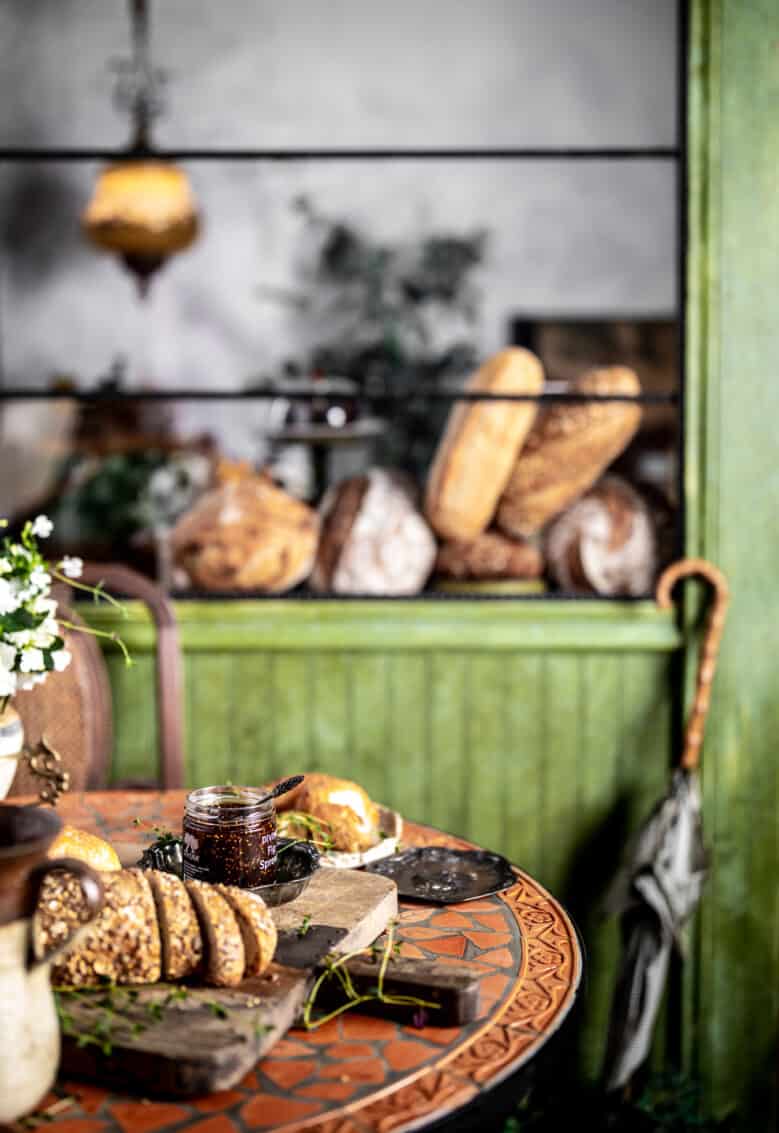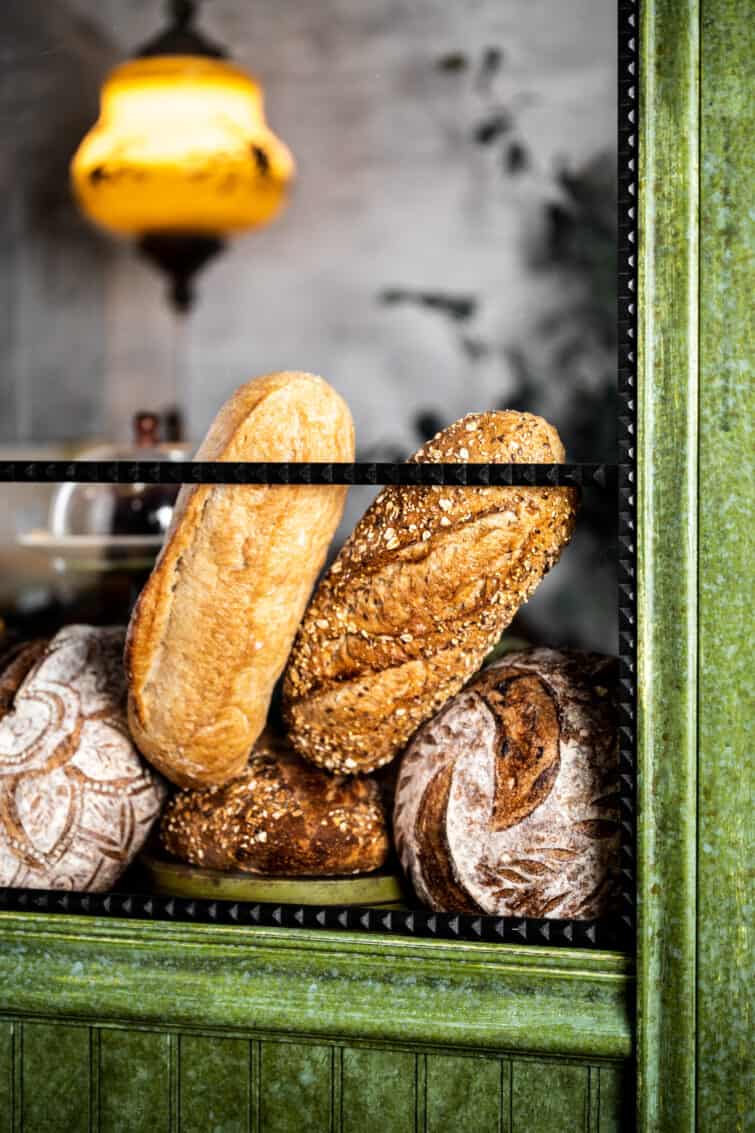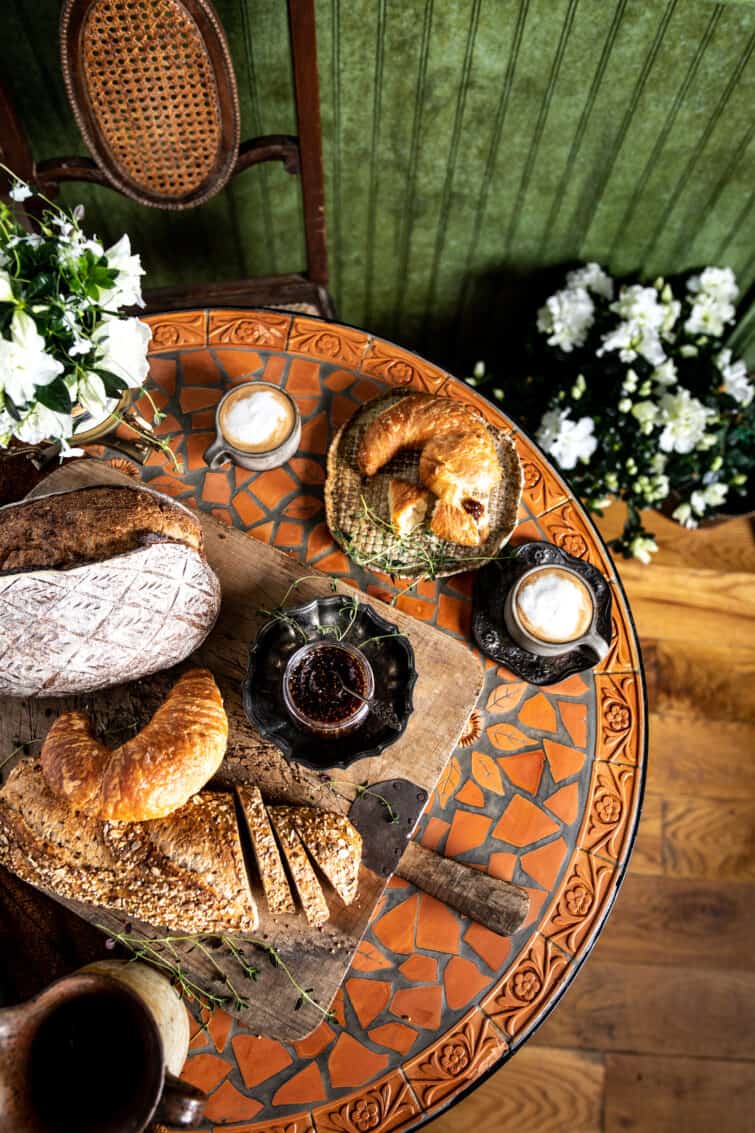 40mm 1.4
I started the demo with my favorite. As I was testing them all out, I really fell in love with it as a food photography lens. As you can see in the images, this lens allowed me to get in close and capture a lot of both the foreground and background without the distortion super wide-angle shot. It's also incredibly sharp and easily allows me to play with depth of field, one of my favorite techniques.
The 40mm lens performs beautifully in a setting I (and a lot of other food photographers) use a lot: straight on or 3/4 looking into a tabletop or countertop scene with a backdrop and sense of place.
70mm Macro
The second lens I used for getting details of the bread in the window of the bakery. I moved my camera forward, reset my settings in lightroom, and reframed the camera to keep the camera straight to the vertical lines in my set.
The macro lens captured the textures of the bread really nicely. I shot a couple from the tripod and then did some handheld shooting to get some more details both in the window and on the table.

28mm 1.4 Wide-Angle
The third lens I used for getting an overhead shot that evoked a more intimate feel of the tablescape. We get more ambiance and a feeling of the scene or relationship happening at the table outside the bakery. Normally, I would have set up a tripod and leveled the camera above the set, but because the demo was ending, I just used a ladder and did some handheld overhead shots.
Food Photography Lens Showcase
To make the point a little clearer, I took the following series of images. My camera stayed in the exact same place, but I changed out the lenses. It can really help you see how each one functions as a food photography lens.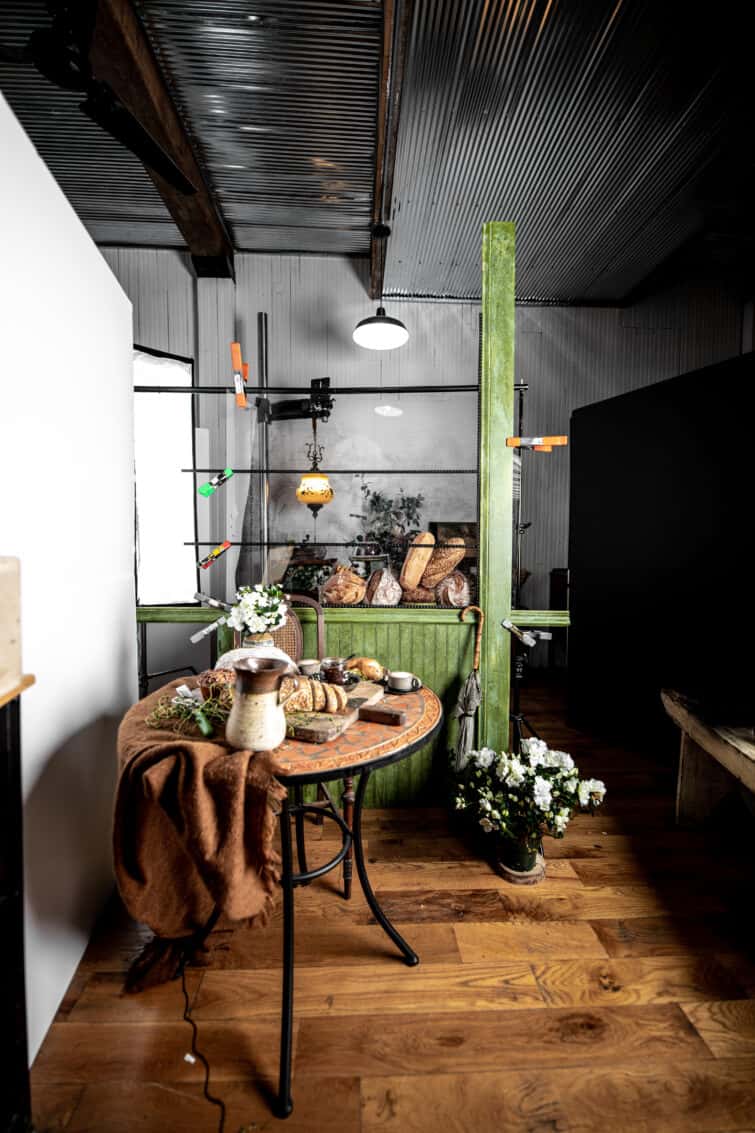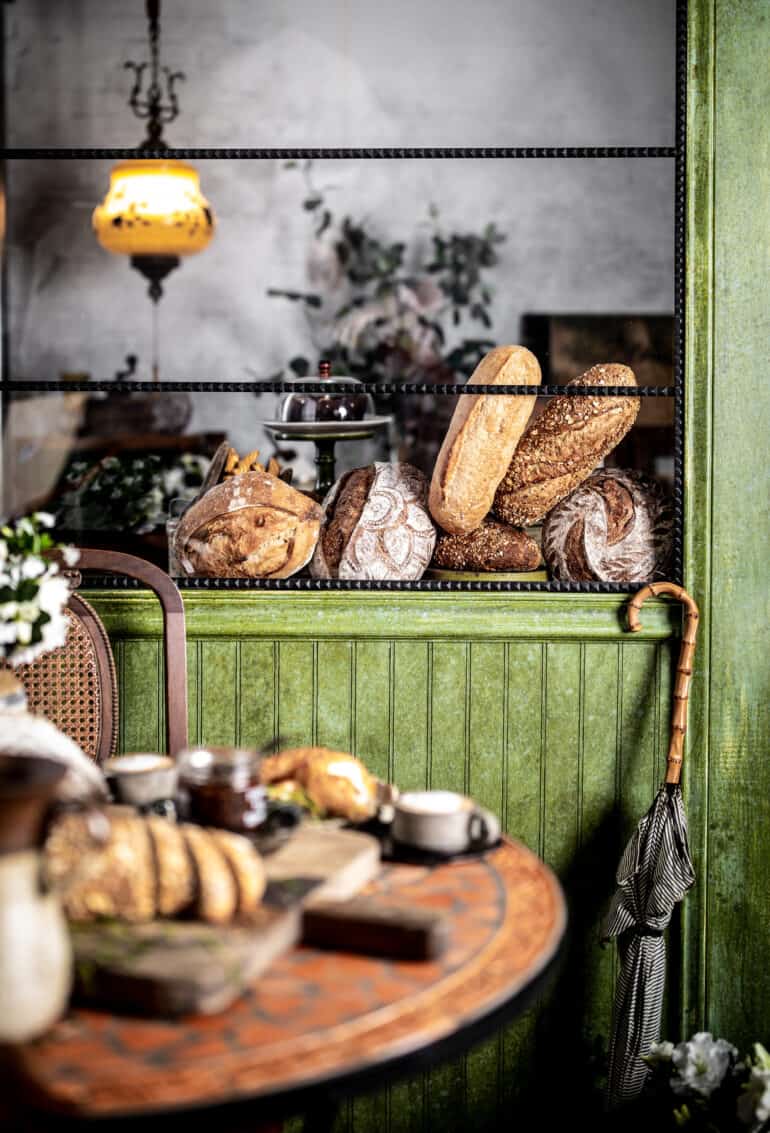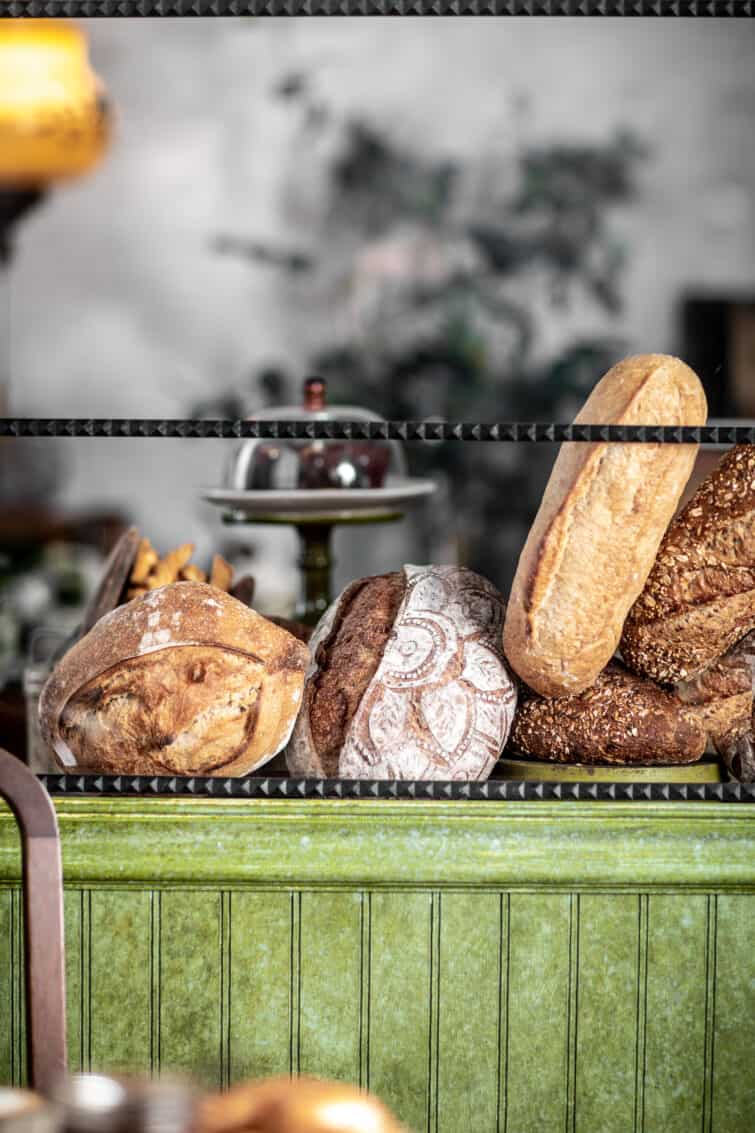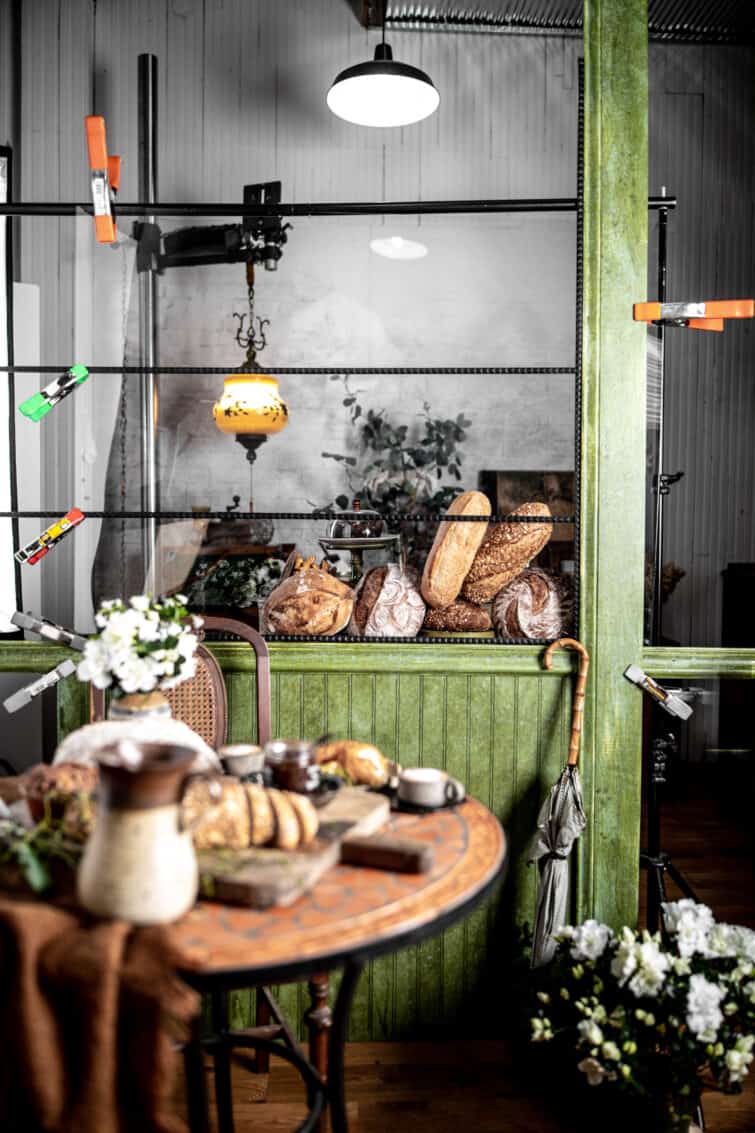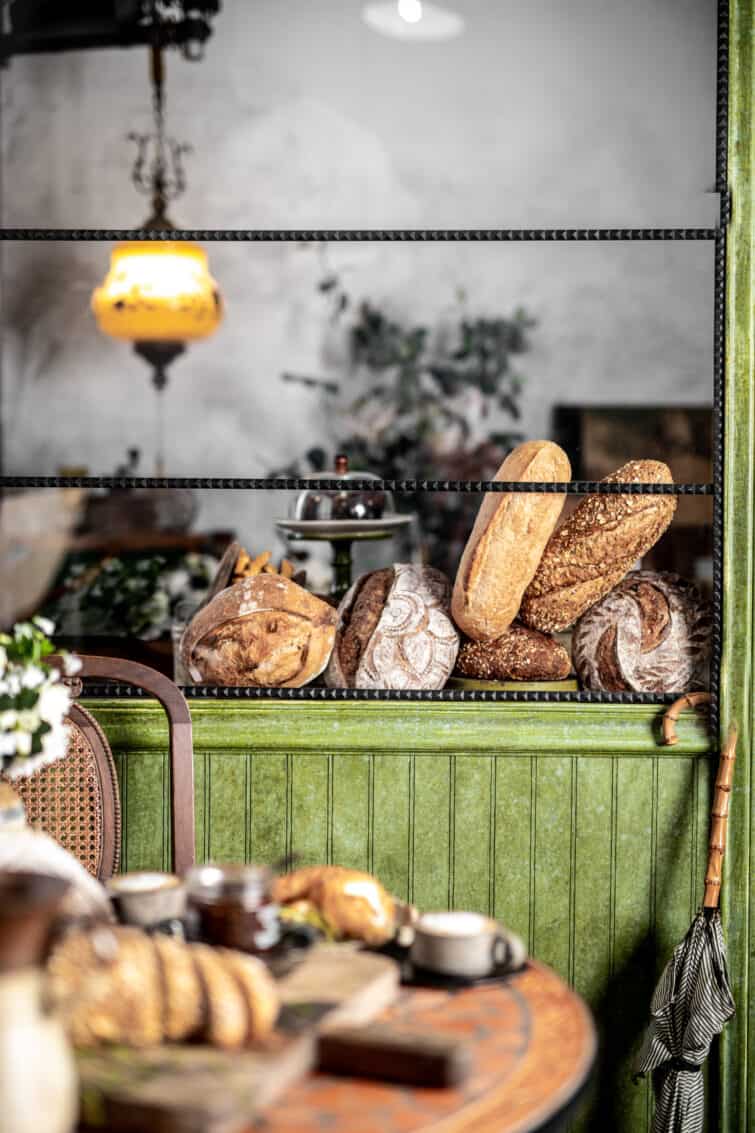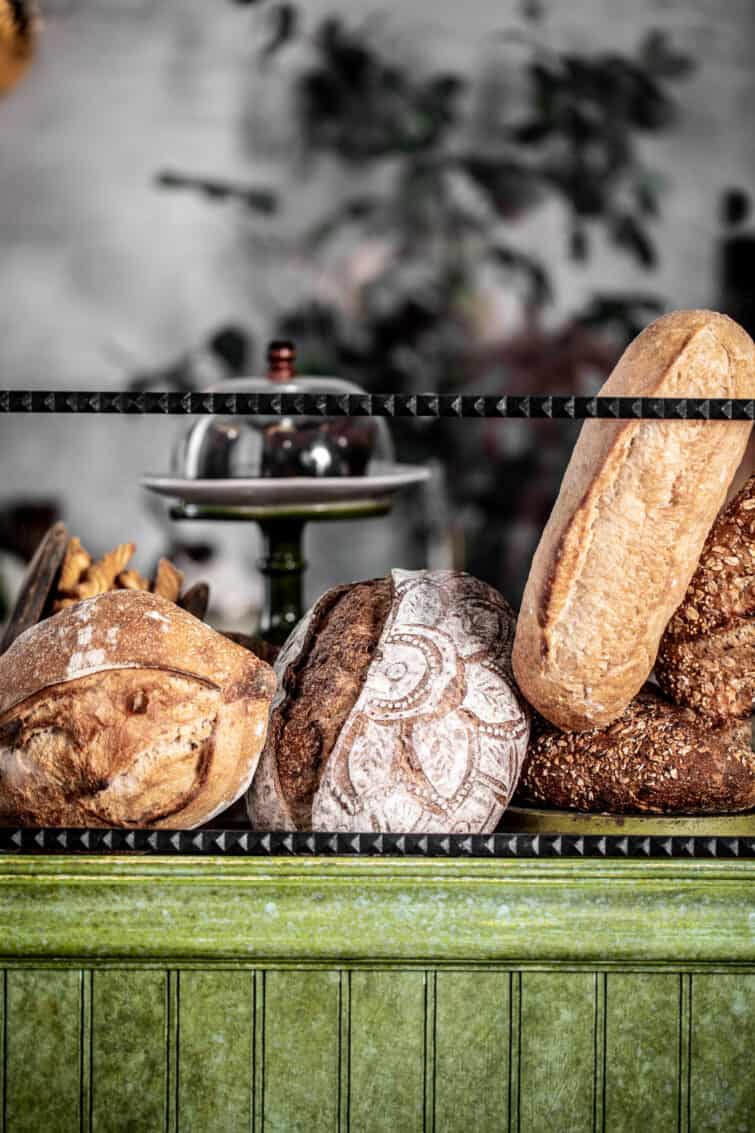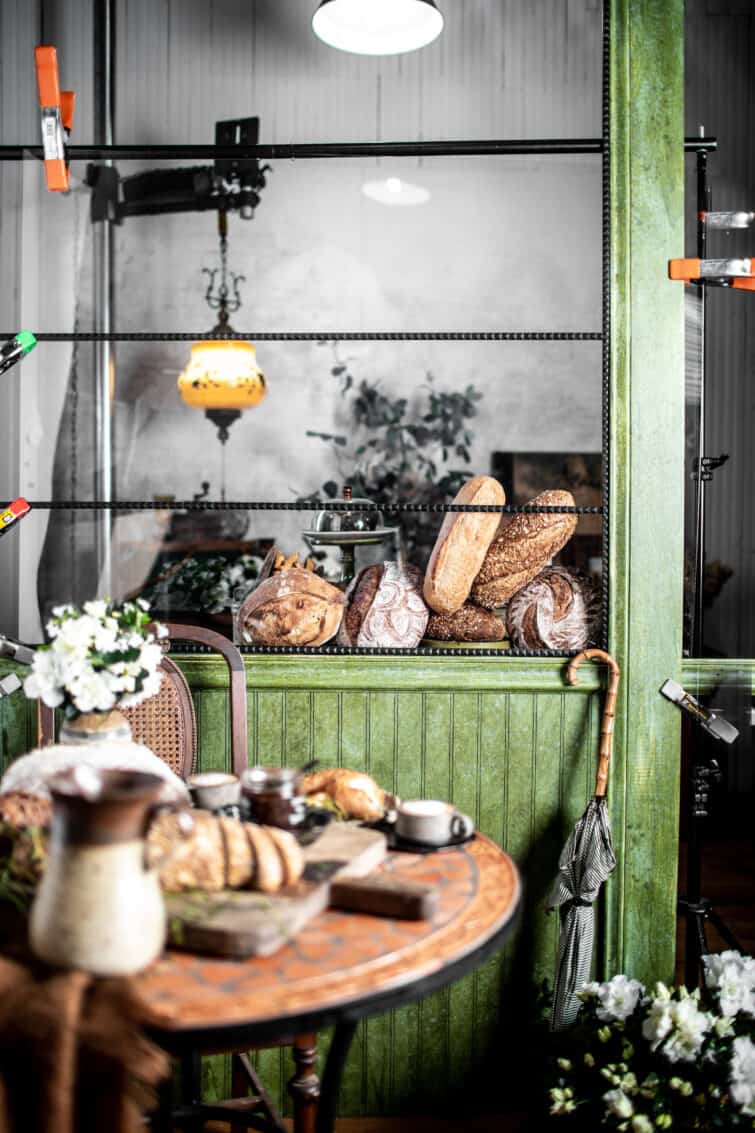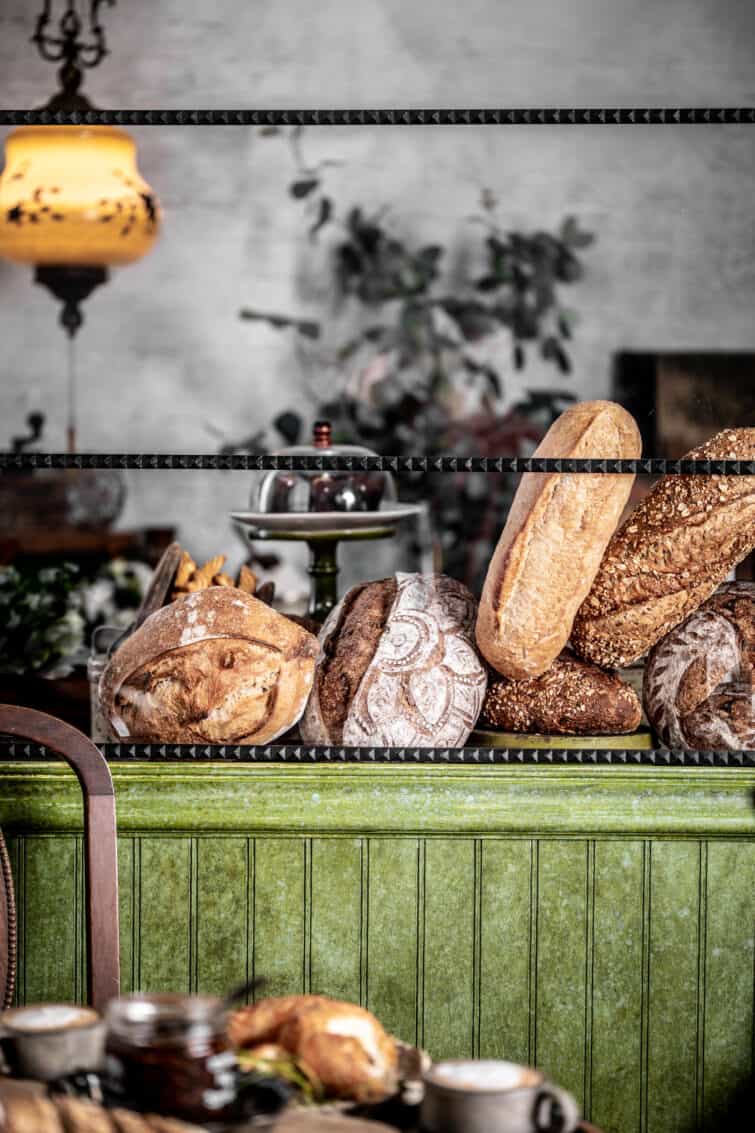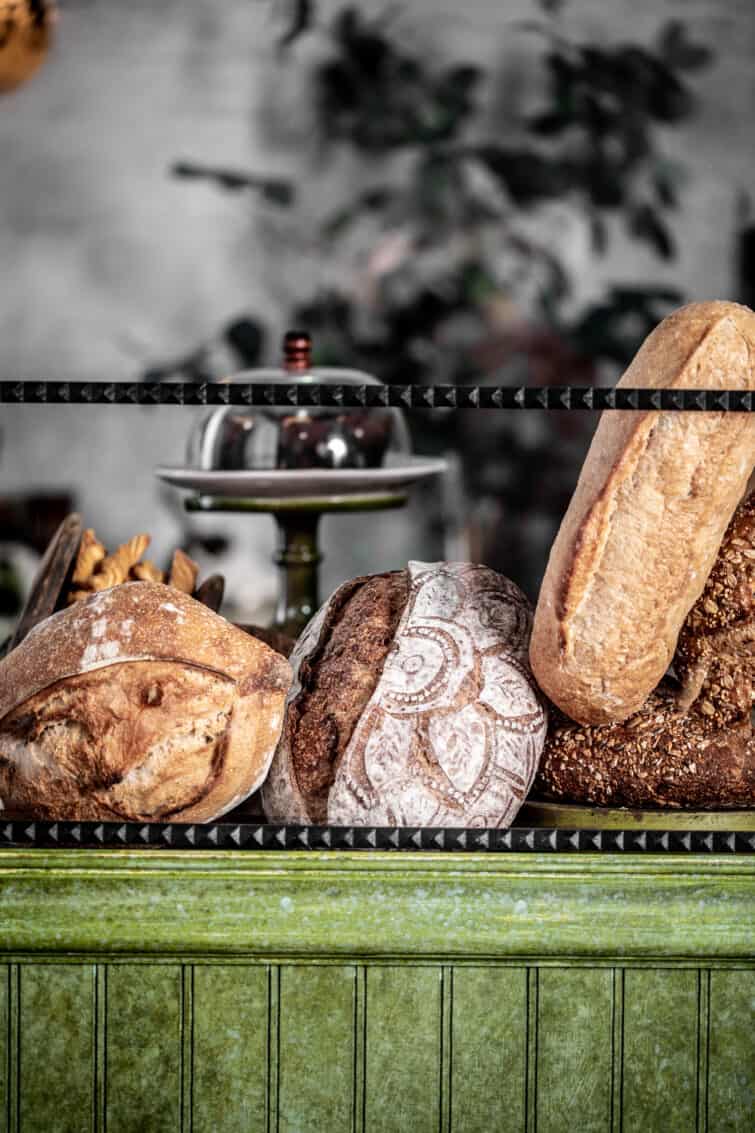 I also tried out a couple of zoom lenses. Below you will see the lowest and highest focal lengths from those two lenses.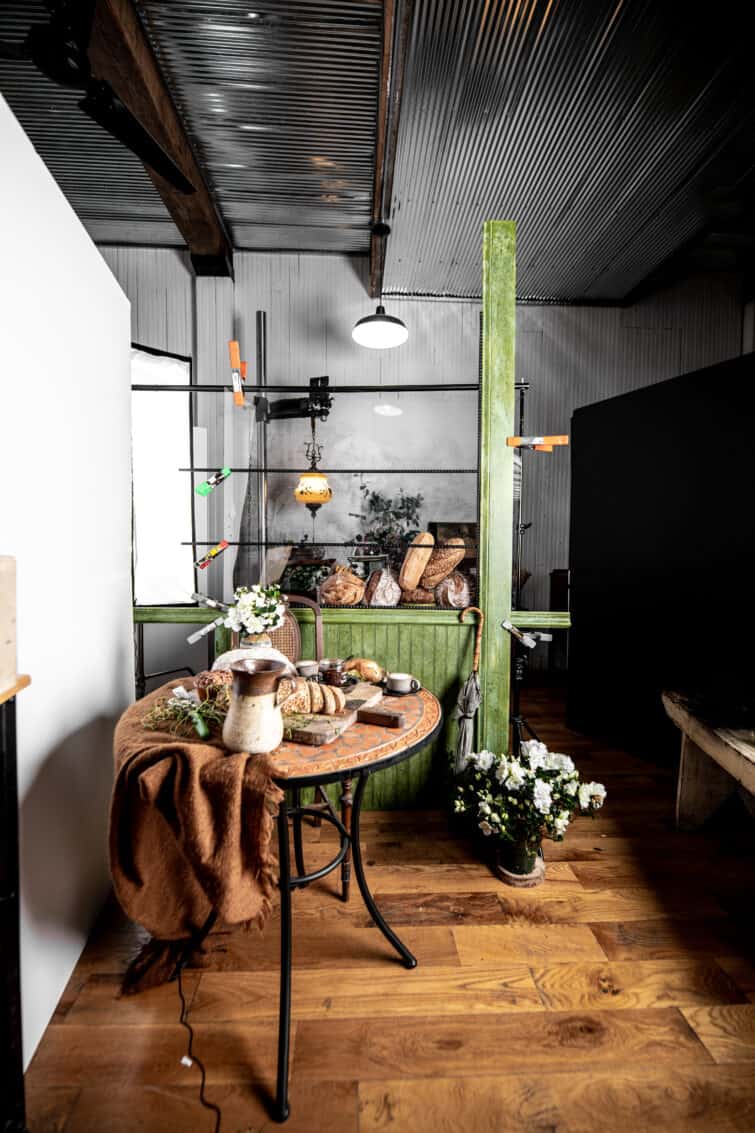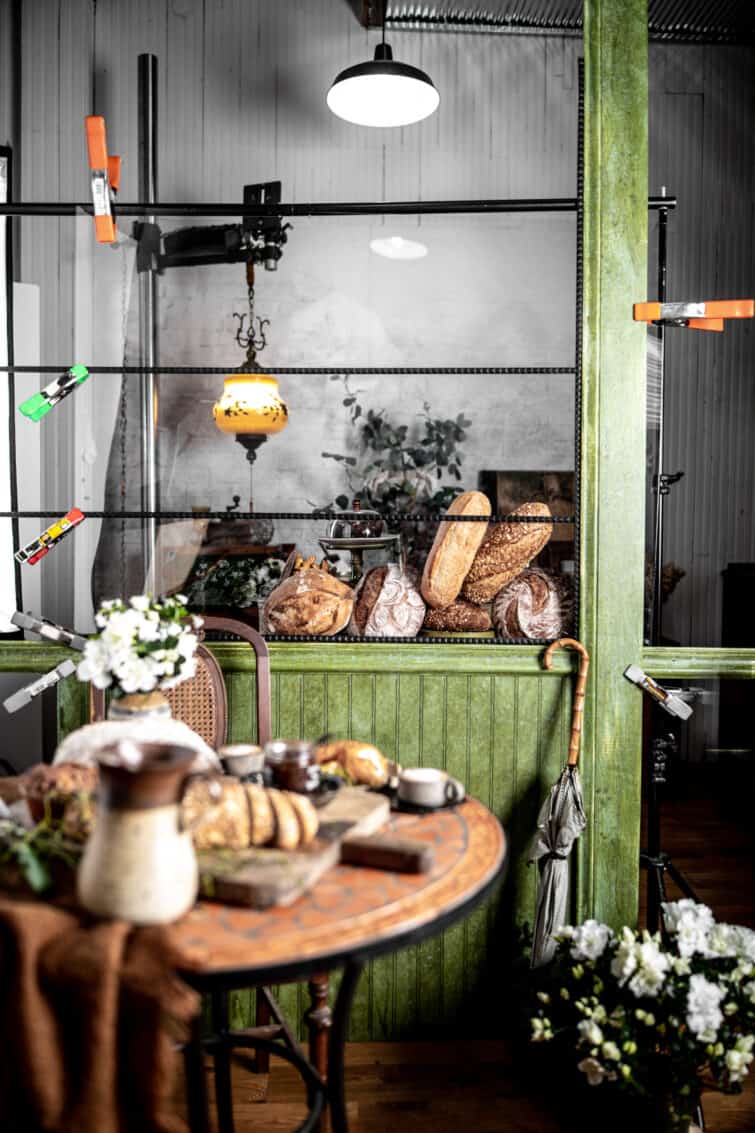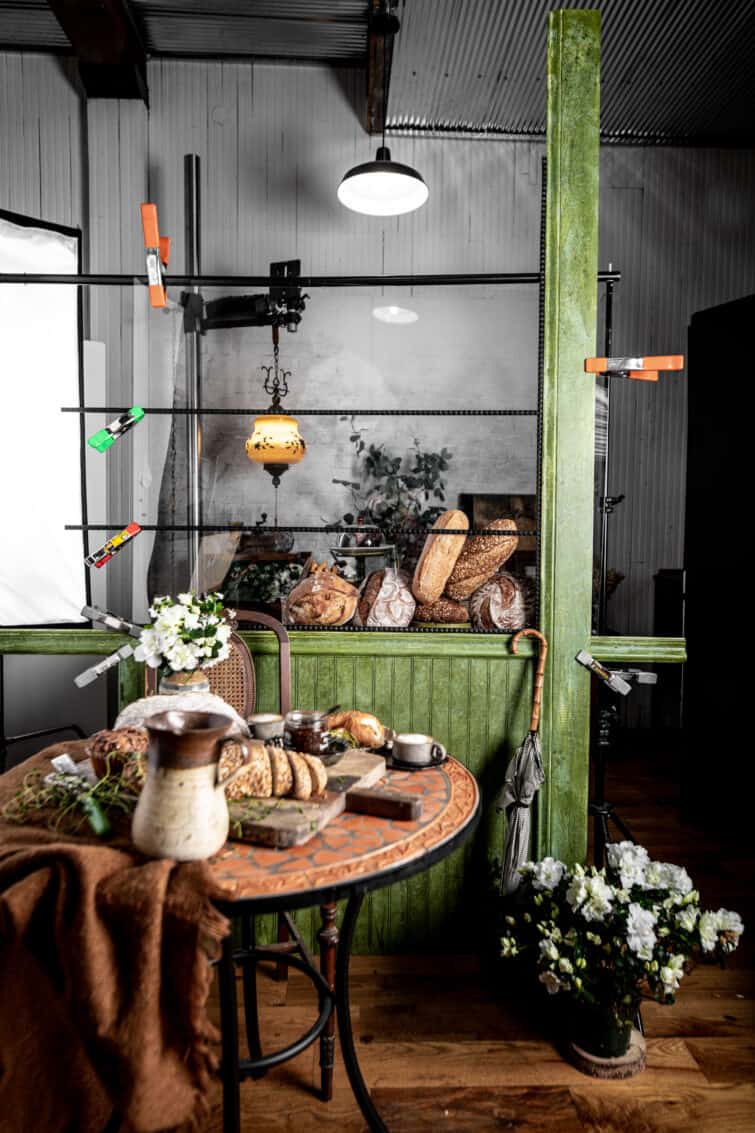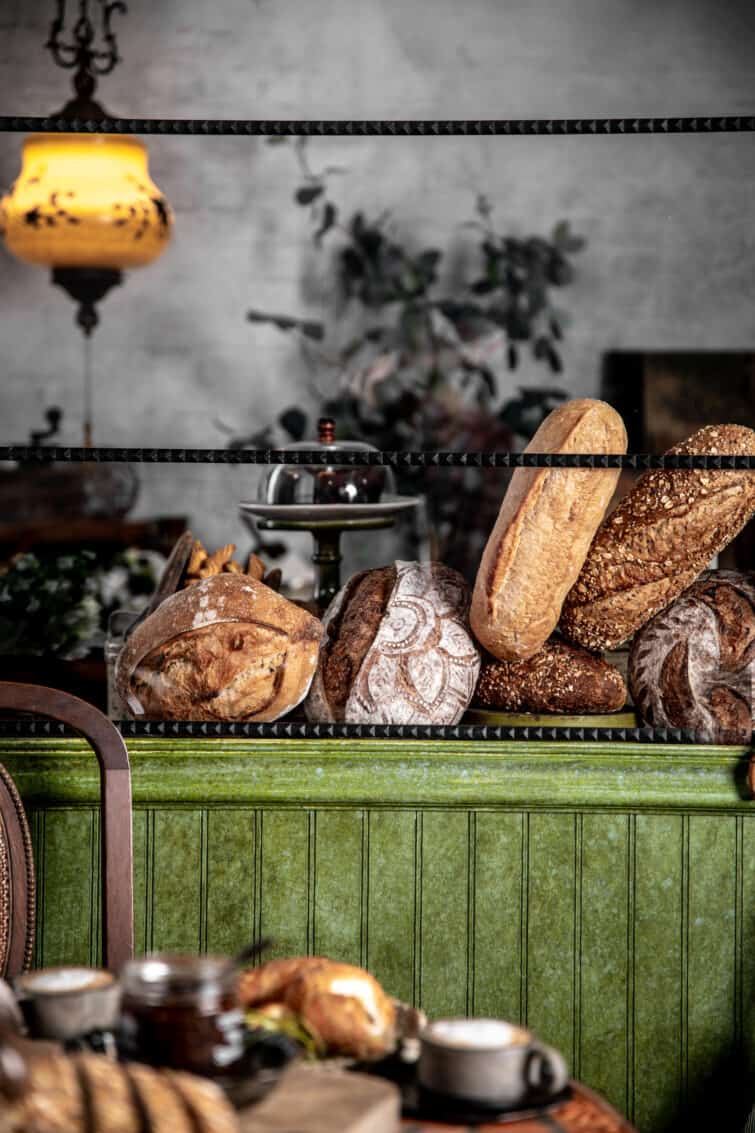 So which food photography lens do you choose?
Really, it's a matter of preference, but I hope this showcase helps you see how all of these focal lengths change a food photography lens. My go-to lens is the 100mm macro. I use that lens for almost every shoot. Then, when I want to change things up, I will switch to my 35mm or the 85mm.
My best advice is to find one you're really comfortable with. After that invest in another food photography lens that either does something that your go-to lens can't do, or achieves another style that you know you're going to use a lot!
I'd love to see the images you capture with your new-found lens knowledge.
Tag me on IG @littlerustedladle so I can check them out! Thank you again to Sigma (@sigmaphoto on IG) for giving me the opportunity to put all of these lenses through their paces. It gave me some serious ideas about new lenses to add to my collection!
For more of my favorite gear recommendations, check out my resource library! I'm always keeping it updated with my new favorites.