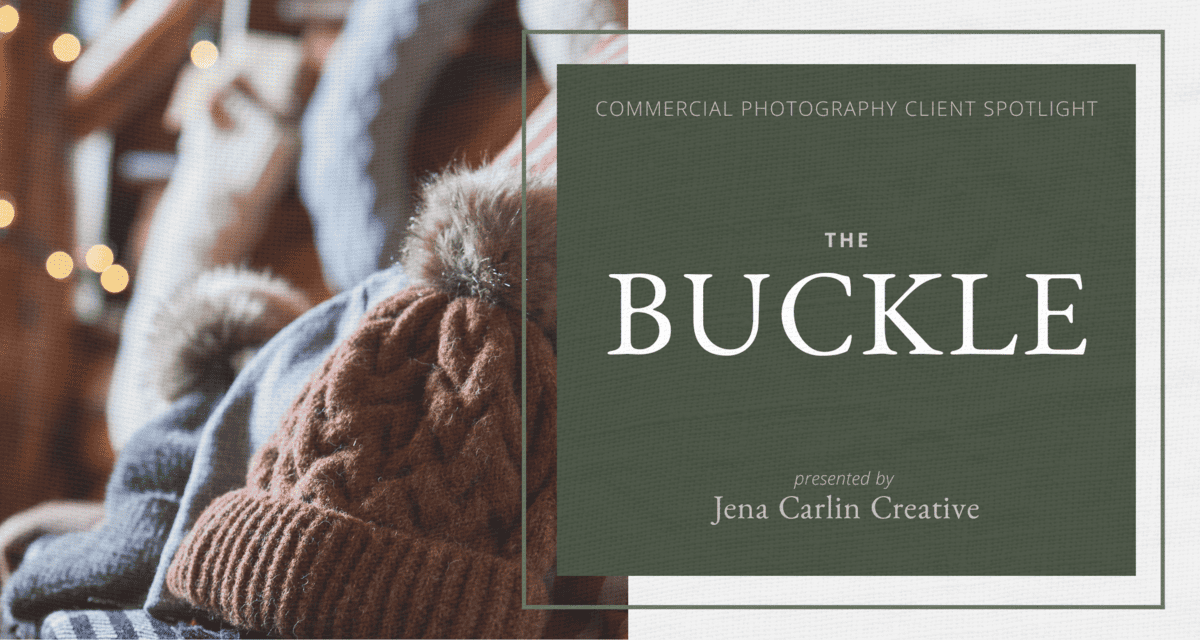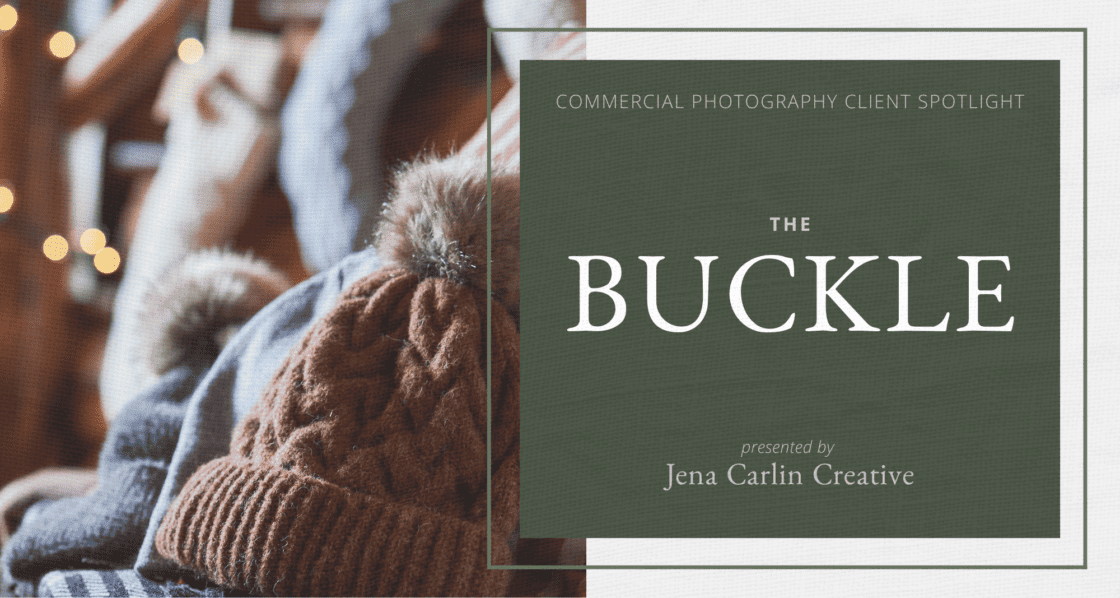 What makes you want to buy a pair of jeans? A clipped image of the jeans themselves? Even the jeans superimposed onto a clipped model?
Yea, me neither.
What really sells me is EMOTION. Which is why food photography is a natural complement to fashion photography.
Emotions I Associate with Food and a Good Pair of Jeans
Fun
Comfort
Joy
Belonging
Togetherness
Relaxation
Excitement
There are plenty more, but so many of my good memories involve people I love and food. Which is why this shoot for The Buckle is so effective.
Dress a bunch of beautiful young people in your clothes, place them in an incredible setting, and create a fun, authentic, cool atmosphere where I could picture myself and my friends, and you've sold me.
The addition of food only enhances those vibes. We worked with an incredible spread of recipes. You can learn more about it in The Buckle's sister blog post about the fantastic food that helped bring our three-day holiday gathering to life!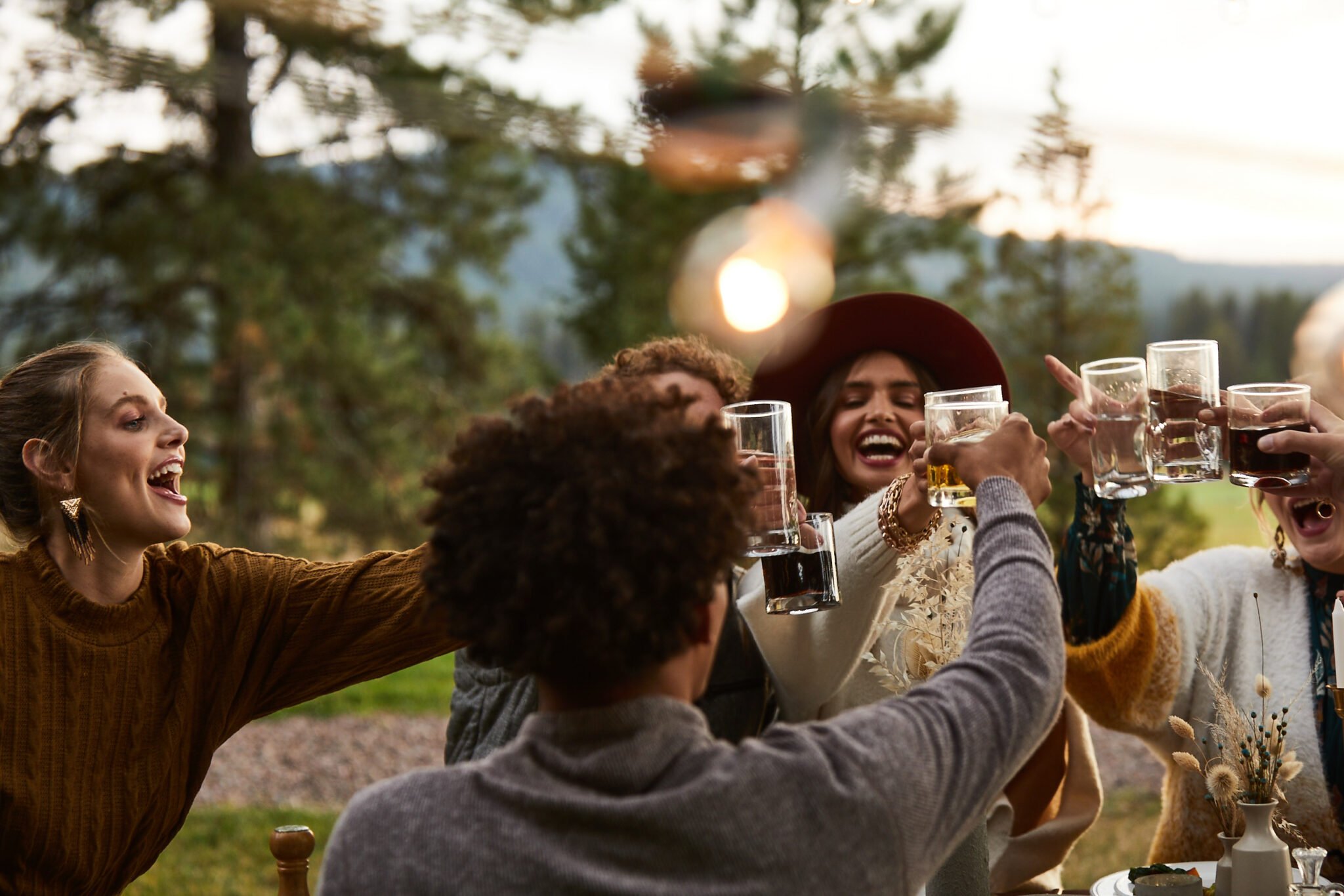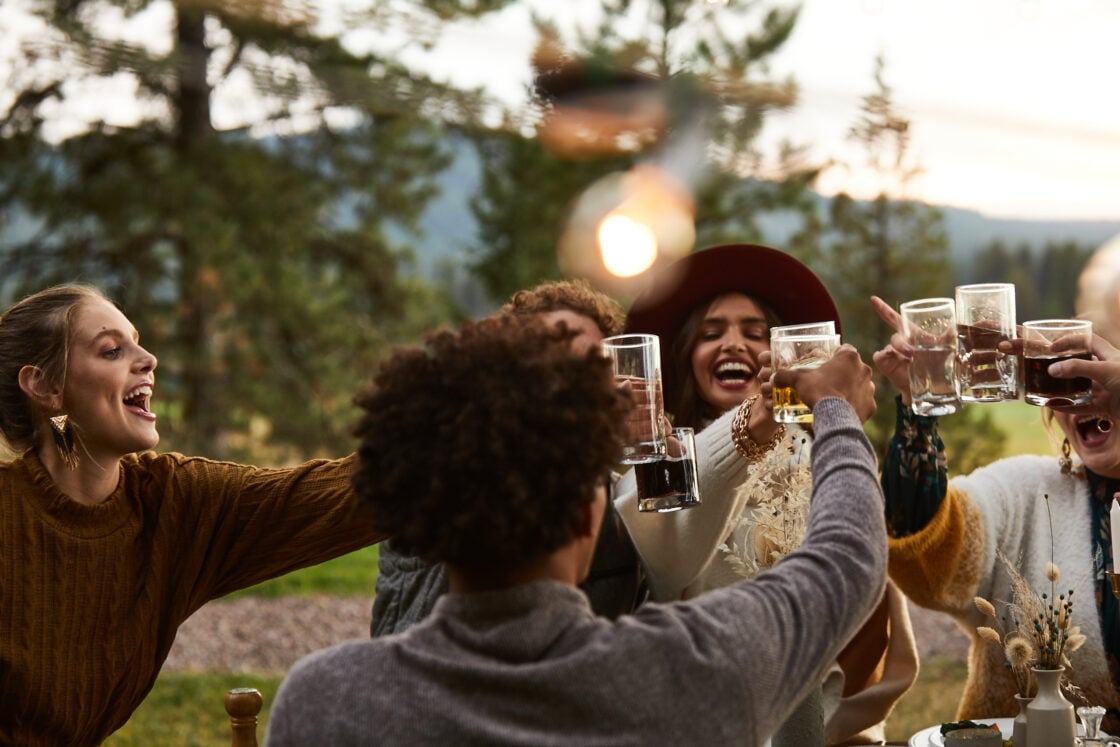 Making Fashion Lifestyle Photography
If you haven't been to Montana, I highly recommend it. It is beautiful, open country with the perfect backdrops to this intimate, holiday gathering of friends. On the fashion lifestyle photography shoot, I photographed fun family-style meals, stunning charcuterie platters, an apple pie recipe, some epic cookie s'mores… and yes, the jeans too!
I'll admit, fashion and food seem like an unlikely pair. But you'd be surprised just how often I am called on as a commercial photographer to photograph food, recipes, and people.
And really, it makes total sense. Our most treasured food memories aren't just about the meal or the recipe. It's the people who shared them with you that makes them truly memorable and special.
And the reverse is also true. Many of our favorite memories with friends and family have food at their center. Weddings, holidays, parties, and so many casual gatherings share food as a communal element. It's an emotional binder, conversation starter, and mood builder.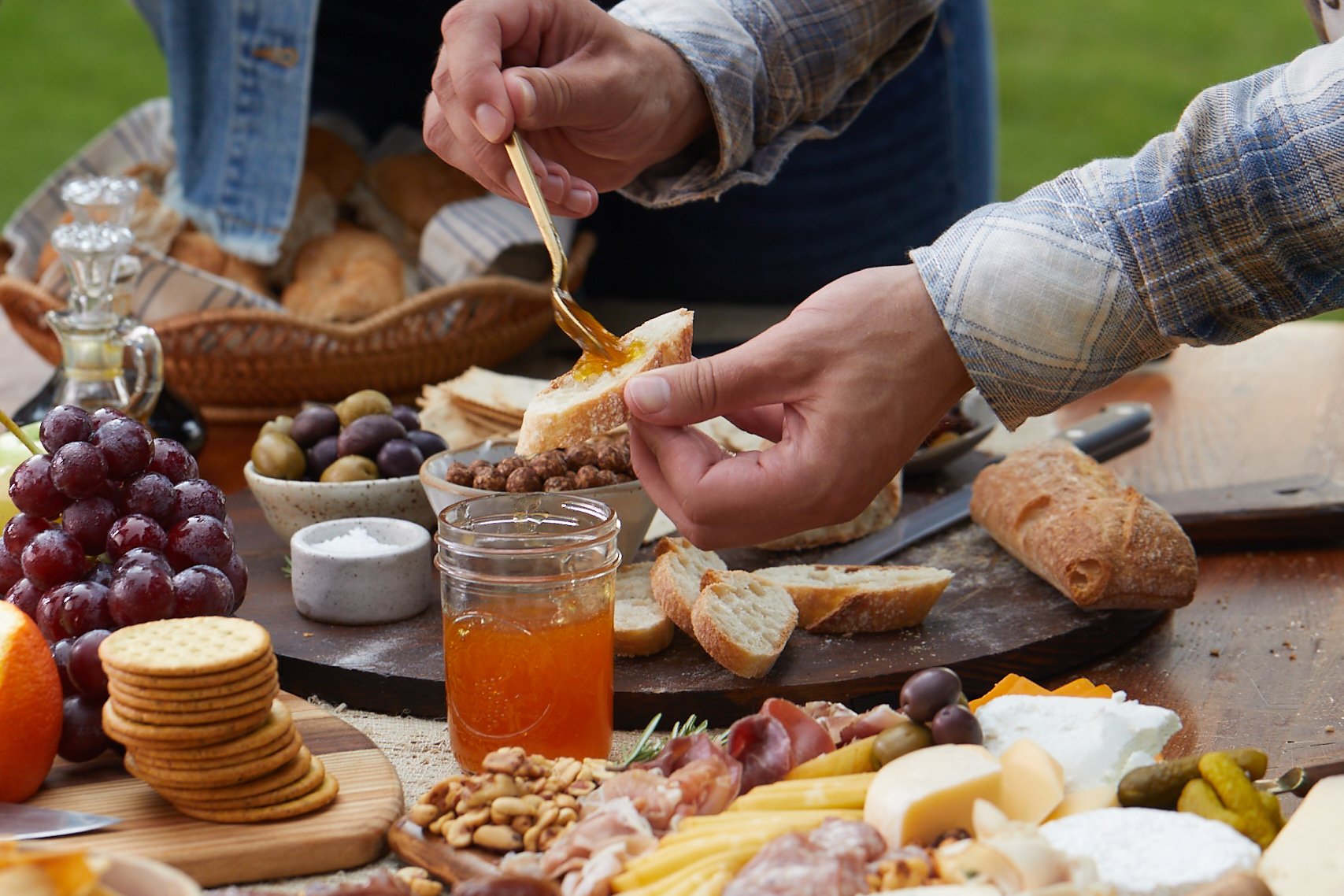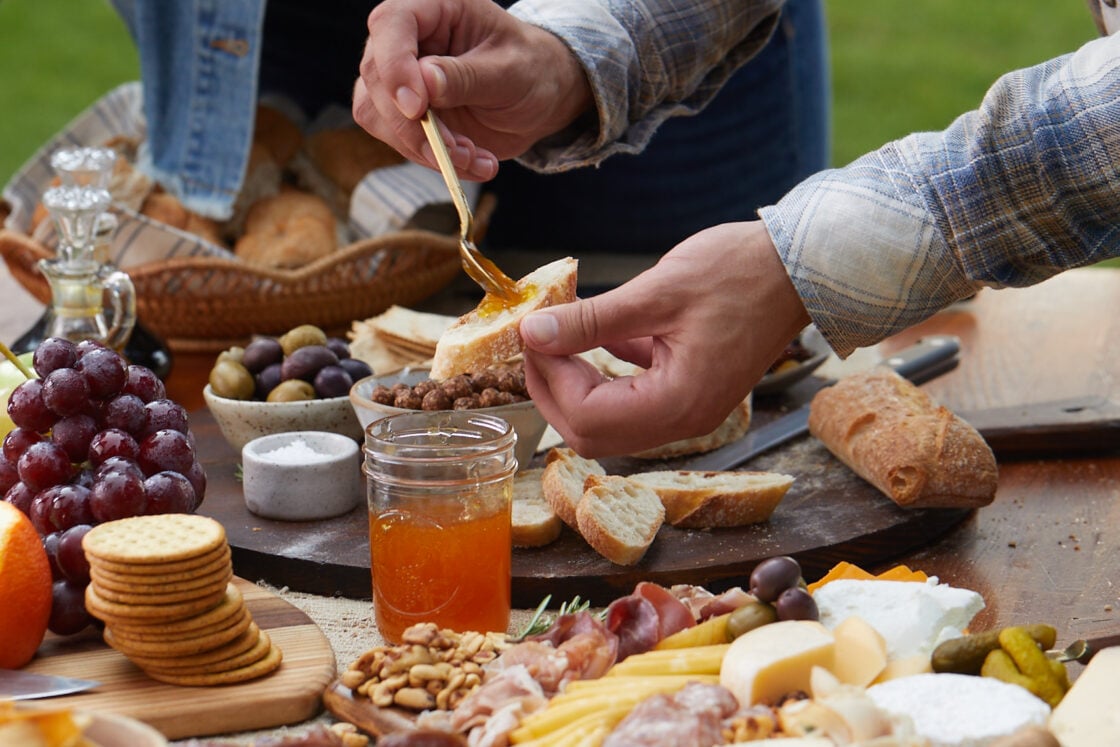 So when a brand like The Buckle wanted fashion lifestyle photography to sell their clothing, they invested in creating the whole scene, food and all. The result was truly authentic photography of young, beautiful models living in the clothing. They succeeded in creating their target audience's vision of youth, freedom, fun, and togetherness. AND placed their product as a natural, beautiful part of the scene.
On the way to selling jeans, The Buckle sold the experience of good friends, great food, and making memories that will last a lifetime. And it's that emotional trigger that really sells it.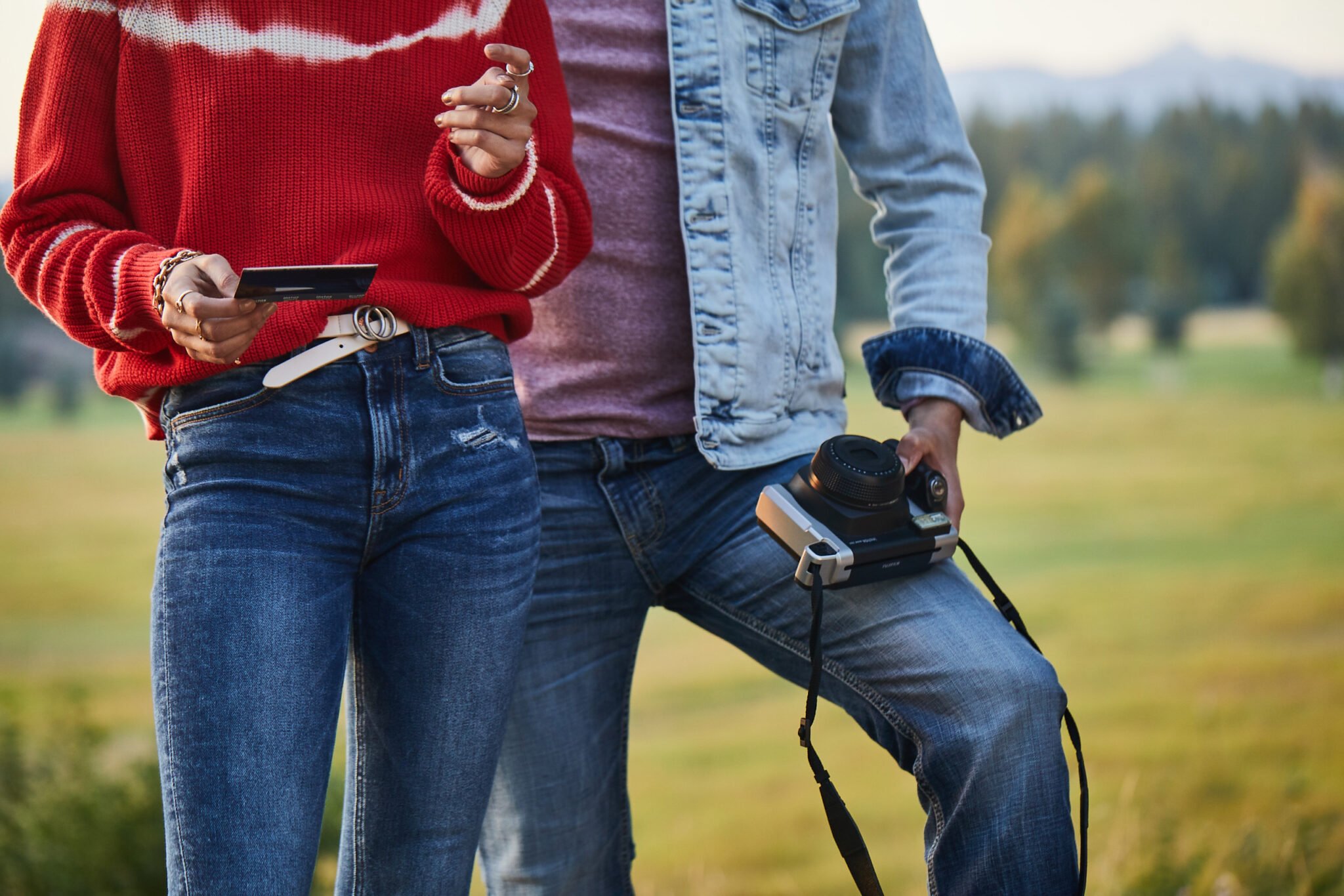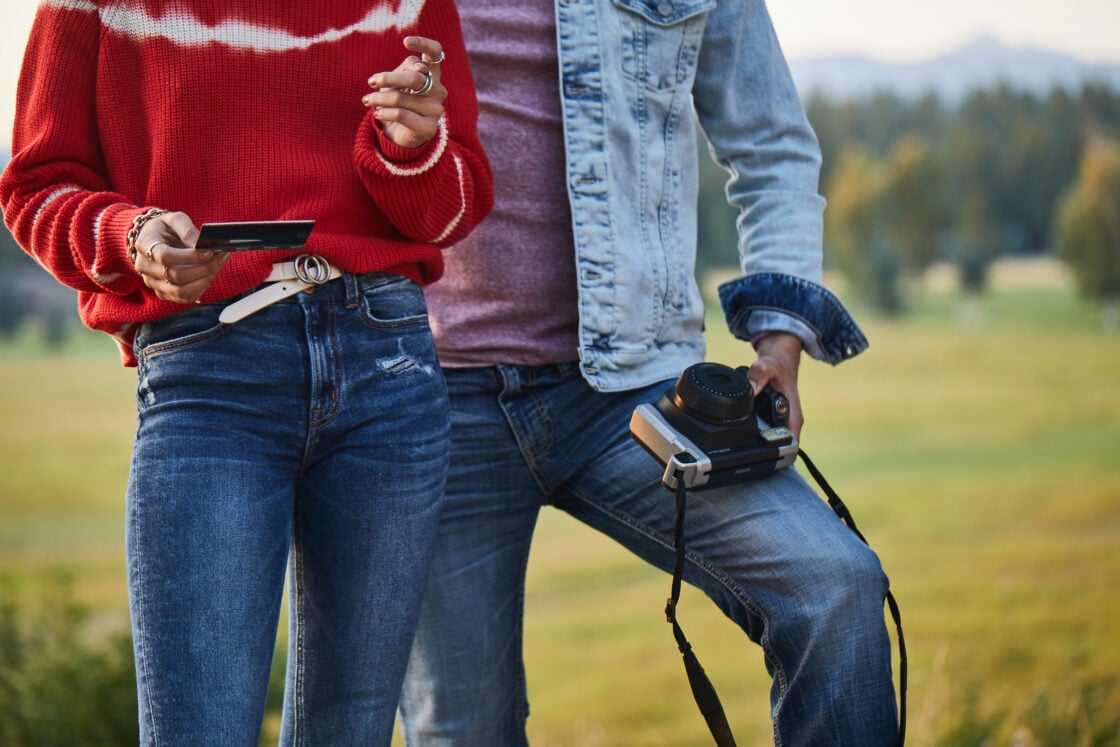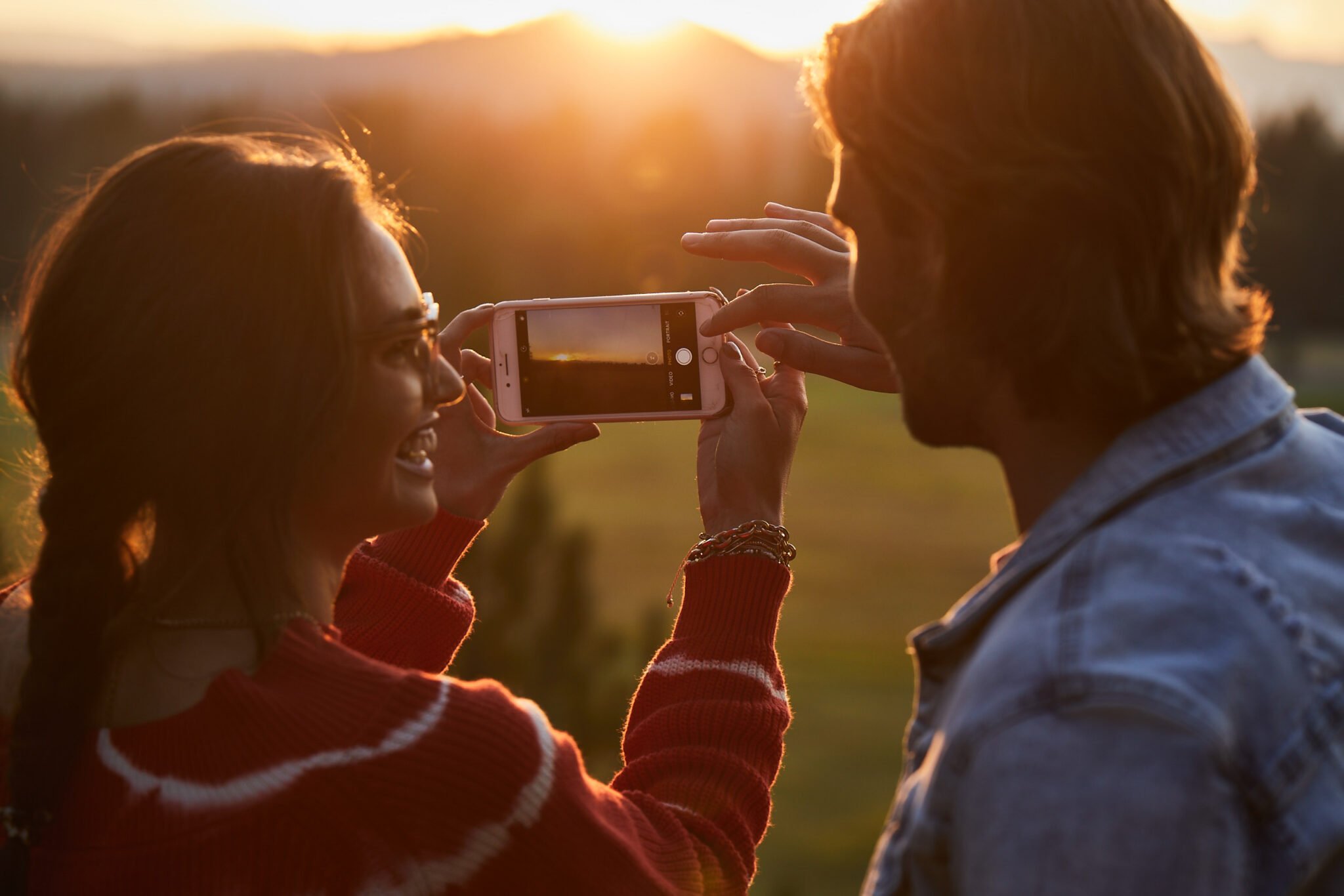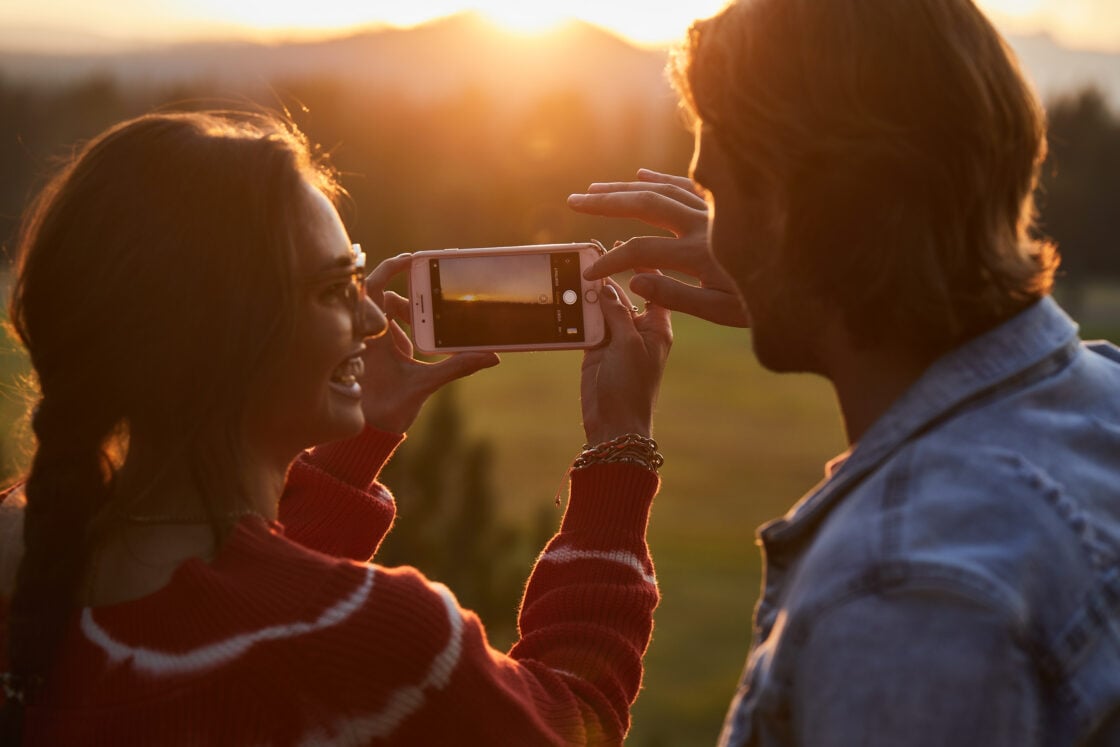 Utilizing Many Photography Skills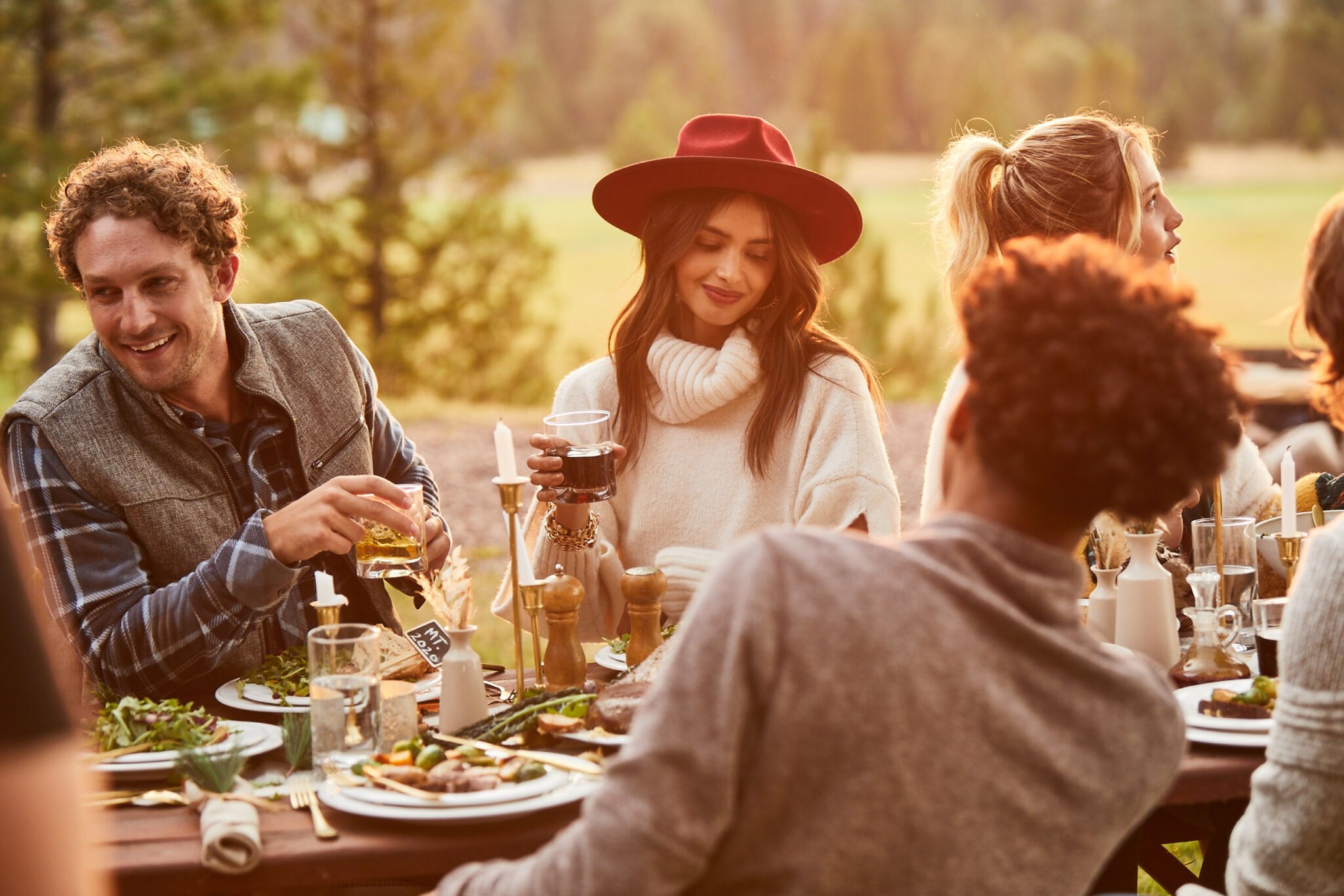 While the majority of my photography work has consisted of commercial and editorial food clients, I have also spent time as a wedding, product, fashion, and family photographer. Working with models, especially outdoors, is entirely different from working in the contained, controlled environment of your kitchen or studio. But having the flexibility and skillset to handle both positioned me perfectly to be able to pitch this client and execute the fashion lifestyle photography job confidently.
One of my main goals as a food photographer is to tell a story and create an emotional reaction. The props, settings, and styling all work toward the dual goal of beautiful food and great storytelling. My motivations as a wedding and family photographer were pretty similar, but the added time crunch, high-stakes, and gaggle of people trained me to be ready for anything and to problem solve on the fly.
For The Buckle shoot, I was the intimate moments and stills photographer. The fashion photographer shot similar scenes but mostly full body to show off the clothes. I would snag what moments I could once the hero was shot or while models weren't on set. It was my training as a wedding photographer that equipped me for capturing special moments in the midst of chaos and my training as a food photographer allowed me to tweak and adjust to create the right mood and capture the essence of the subject.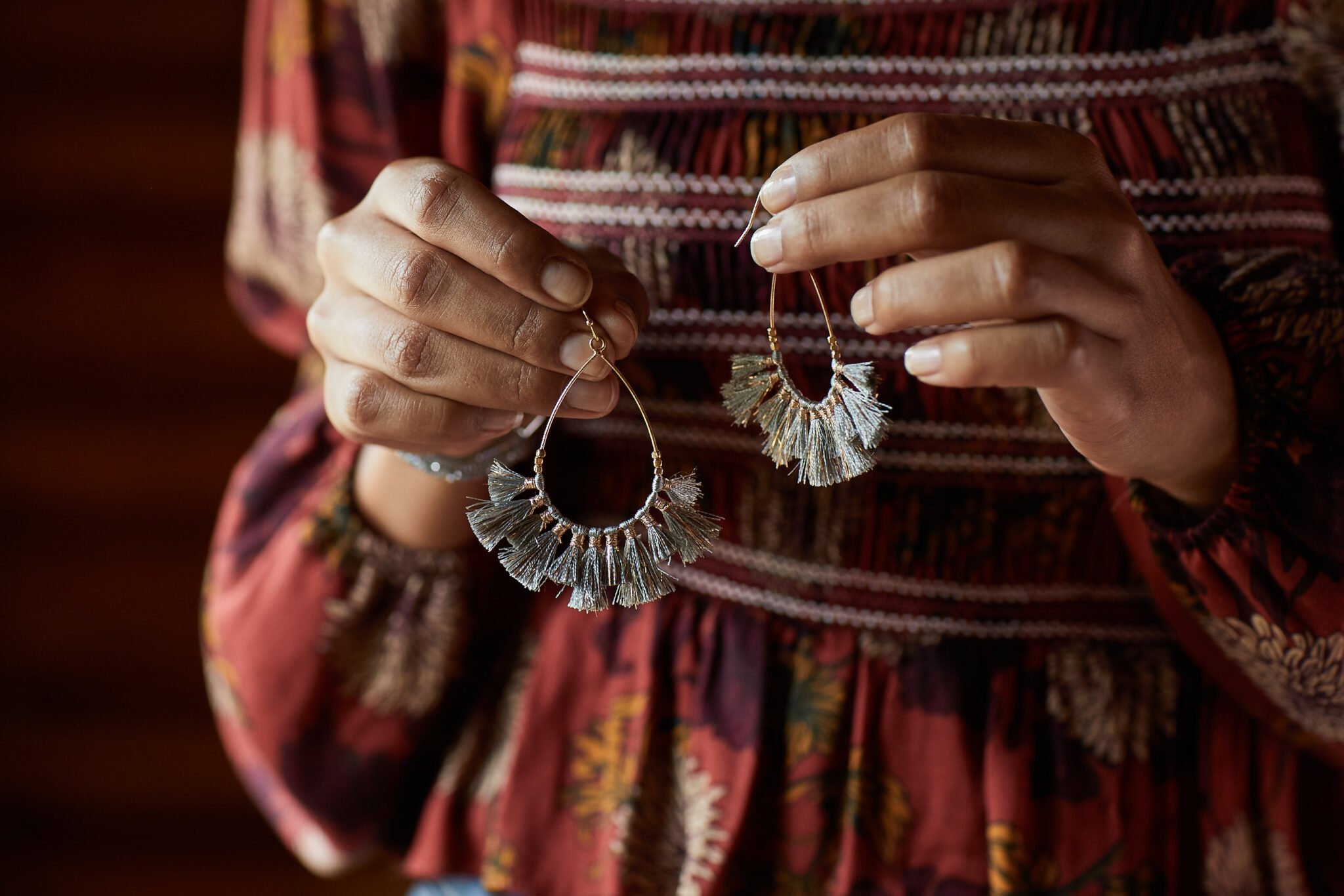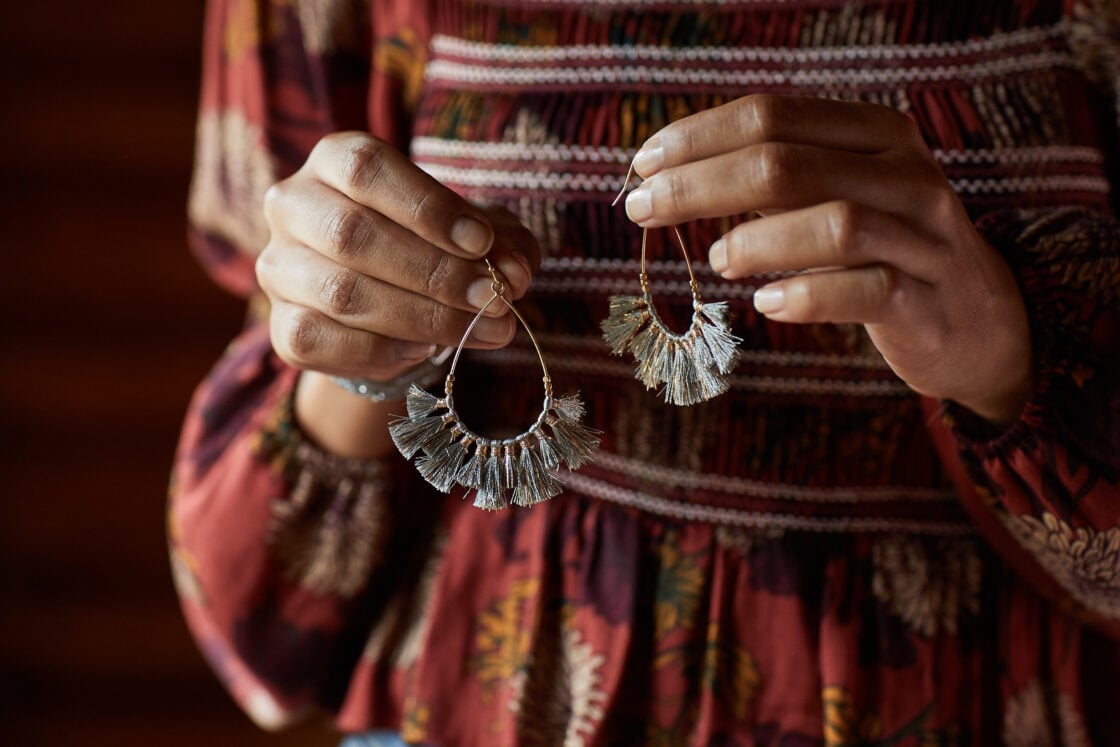 Capturing Authenticity
All this to say that food photography can land you in a lot of unique situations. As brands reach for authenticity in advertising, more of them are looking at what brings people together. You can certainly make a career from shooting in a kitchen or studio. But, don't be so quick to dismiss experience in other photography disciplines! You may have the opportunity to emerge from the kitchen, and take on something like fashion lifestyle photography.
I highly recommend growing your skill shooting food stills in your home or studio. But also consider practicing photographing people and food together. I bet the kids in your life would be more than happy to model for you, especially if cookies or brownies are the subject!
Focus on hands, ingredients, and moments, and see your food photography in a whole new light. Your portfolio will thank you for it!
Check out all the ways I've used my lifestyle photography skills in my portfolio, and check in on Instagram or LinkedIn for more of that authentic food photography you love!
Want more Buckle content? Check out this post about my incredible Arizona shoot with them last year! Man, do I miss those palm trees!