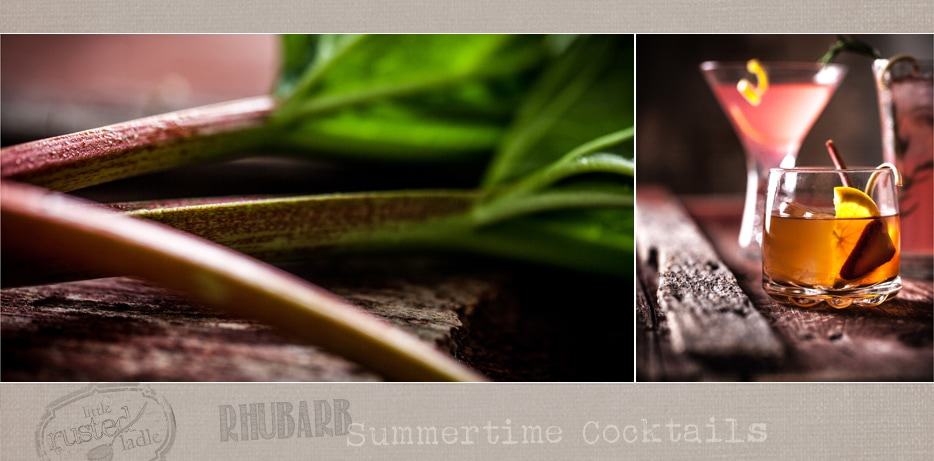 Rhubarb is one of those weird plants that shows up every year in the spring, and lasts a few months, then it's gone.  It's often paired with strawberries to make pie, but is ignored for anything else.  When you think about it though, it makes sense.  Strawberries are sweet, beautiful and their flavor is endlessly used as inspiration for all kinds of products at the grocery store.  Rhubarb however, goes largely unnoticed in the food world.  When was the last time you drank an ice cold rhubarb margarita or fizzy rhubarb and rosemary gin fizz? Well, Jena and I thought we would shed a little light on this tangy vegetable and show some wonderful ways to infuse your booze with the flavor of natures first sour vegetable, rhubarb.  Yes, it is a vegetable, but strangely became a fruit by a New York court in the 40's because a judge decided that since it was used in this country as a fruit, it should be labeled as one.  I'm guessing science had nothing to do with that decision.  Anyway, with summer officially here, Jena and I thought it was time to get a new summer drink in the mix.  Last year I was into the Moscow mule in all it's various forms.  This year however, needs to be a little more interesting.  What better way to pump some fun into the summer season than with an easy rhubarb syrup to flavor our various libations while soaking up the sun?
Rhubarb, for those of you who have not tried it, is a long, firm, red stalk with huge leaves, which happen to be poisonous, so don't eat them!  I have fond memories as a kid of dipping stalks of rhubarb in a custard cup of granulated sugar while deciding what adventure me and my buds were going to go on that day.  We'd simply lick the end of the stalk to give the sugar something to cling to, then dip the stalk in the sugar and take a bite.  Our mouths would first taste the sweet sugar, but then feel the tartness of the rhubarb, making our faces contort into what we called the sour puss face.   Jena also has memories of eating the sour stalks as well, but hers didn't involve sugar.  I guess that's what hardcore country girls did on the farm.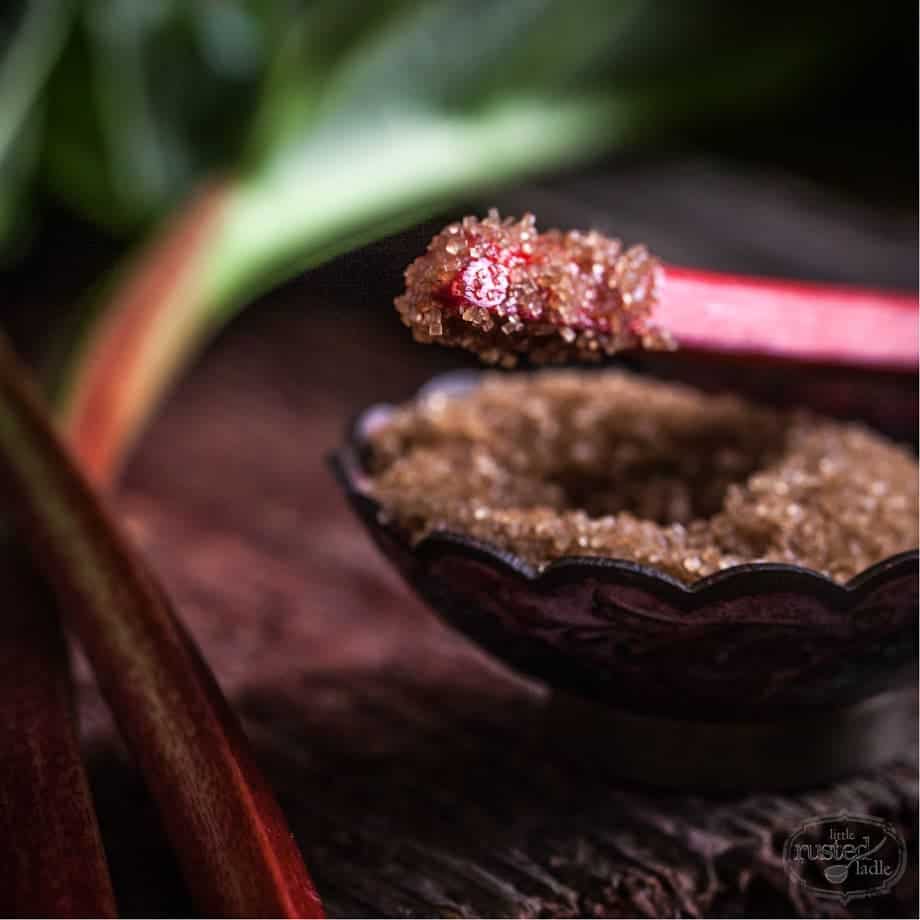 There are many different uses for rhubarb.  It can be used in pies, salads, sauces, jams and jellies.  But in drinks?  Hell yes.  After spending some time recently in the windy city enjoying trendy drinks in trendy restaurants, I realized that rhubarb is starting to make it's way into the millennium crowd.  One particular craft cocktail I had, contained a rhubarb shrub.  A shrubbery? you say.  No, not the kind found in a Monty Python movie, but the 1800's version that is a combination of fruit syrup mixed with vinegar.  Shrubs were used as a way of preserving beverages before refrigeration and carbonation took center stage.  They had gone almost extinct until recently with the resurrection of the craft cocktail. It may sound weird, but is pretty tasty.  The added vinegar has a thirst quenching element that is great during those hot summer months.  Add booze and it will not only quench your thirst, but knock you on your ass.
The basis for all our rhubarb cocktails is simple, combine fresh(or frozen) rhubarb with sugar in a bowl and refrigerate it for 5 days.  Strain it and you'll have a syrup that goes great with many kinds of alcohol including bourbon, vodka and gin.  Oh sure, you can simply add it to fresh lemonade or soda or tonic water, but doesn't adding a little vodka and calling it a rhubarb vodka cooler sound better?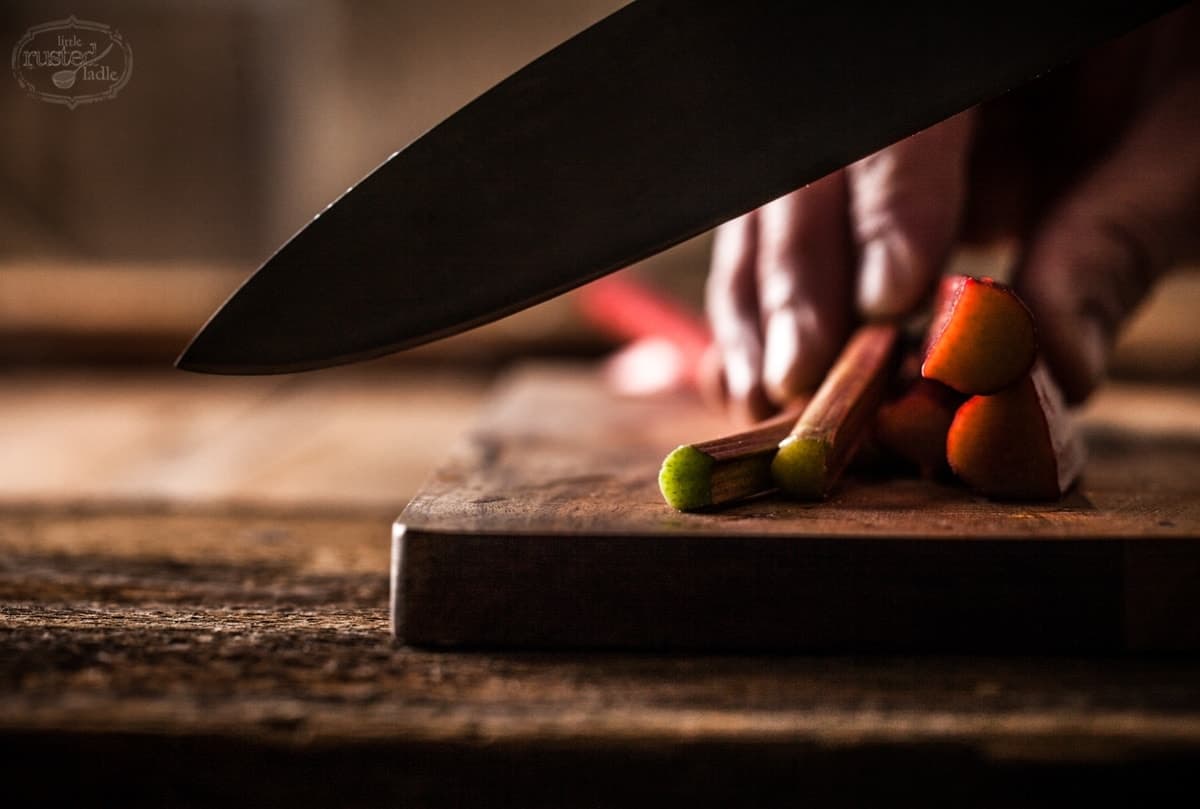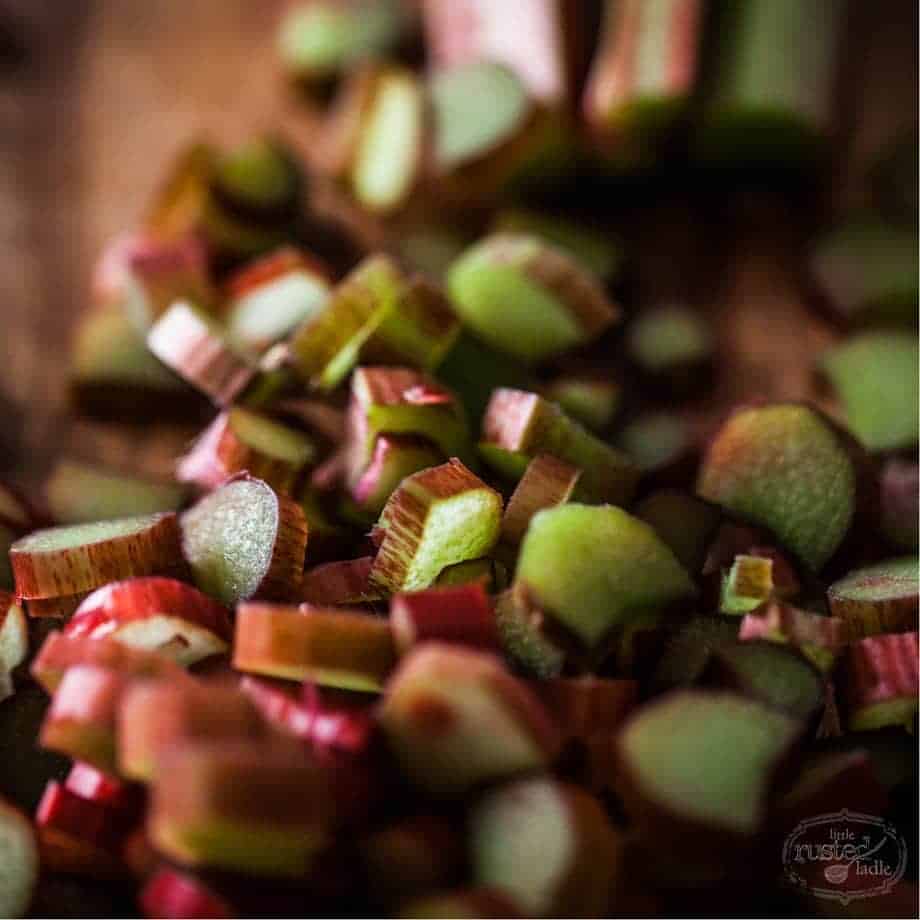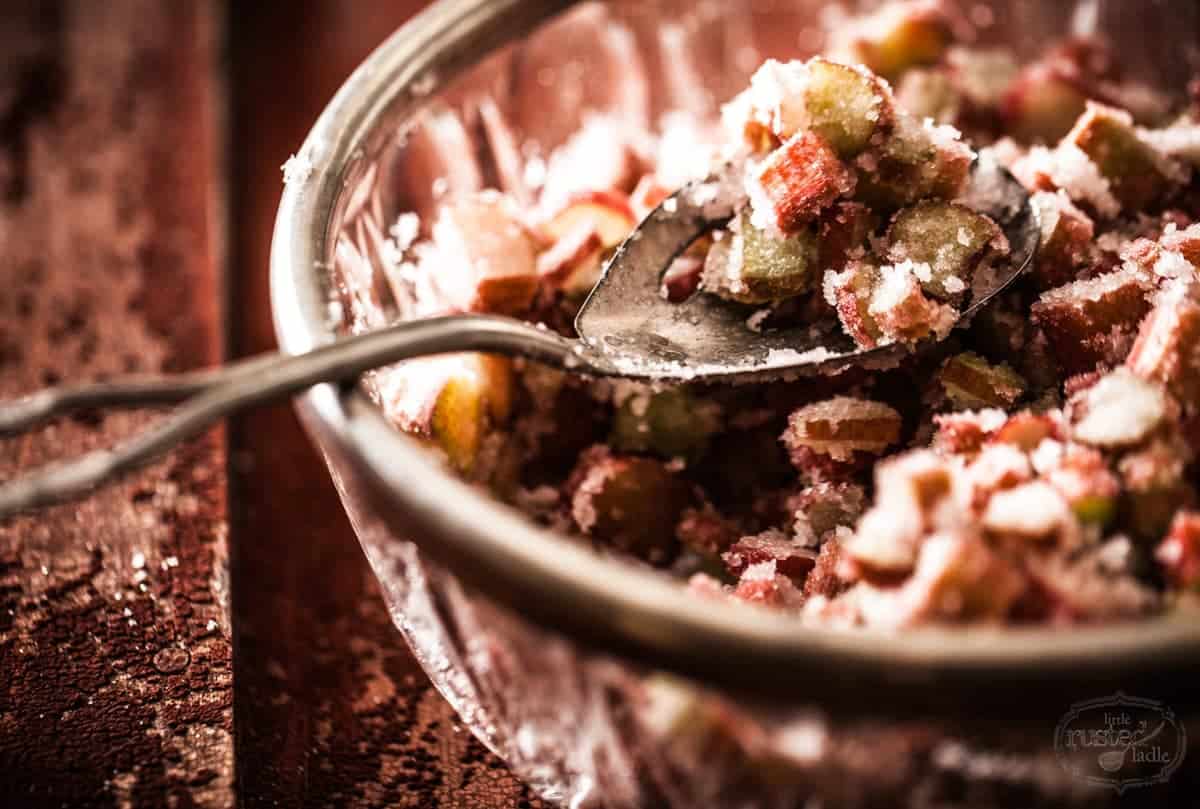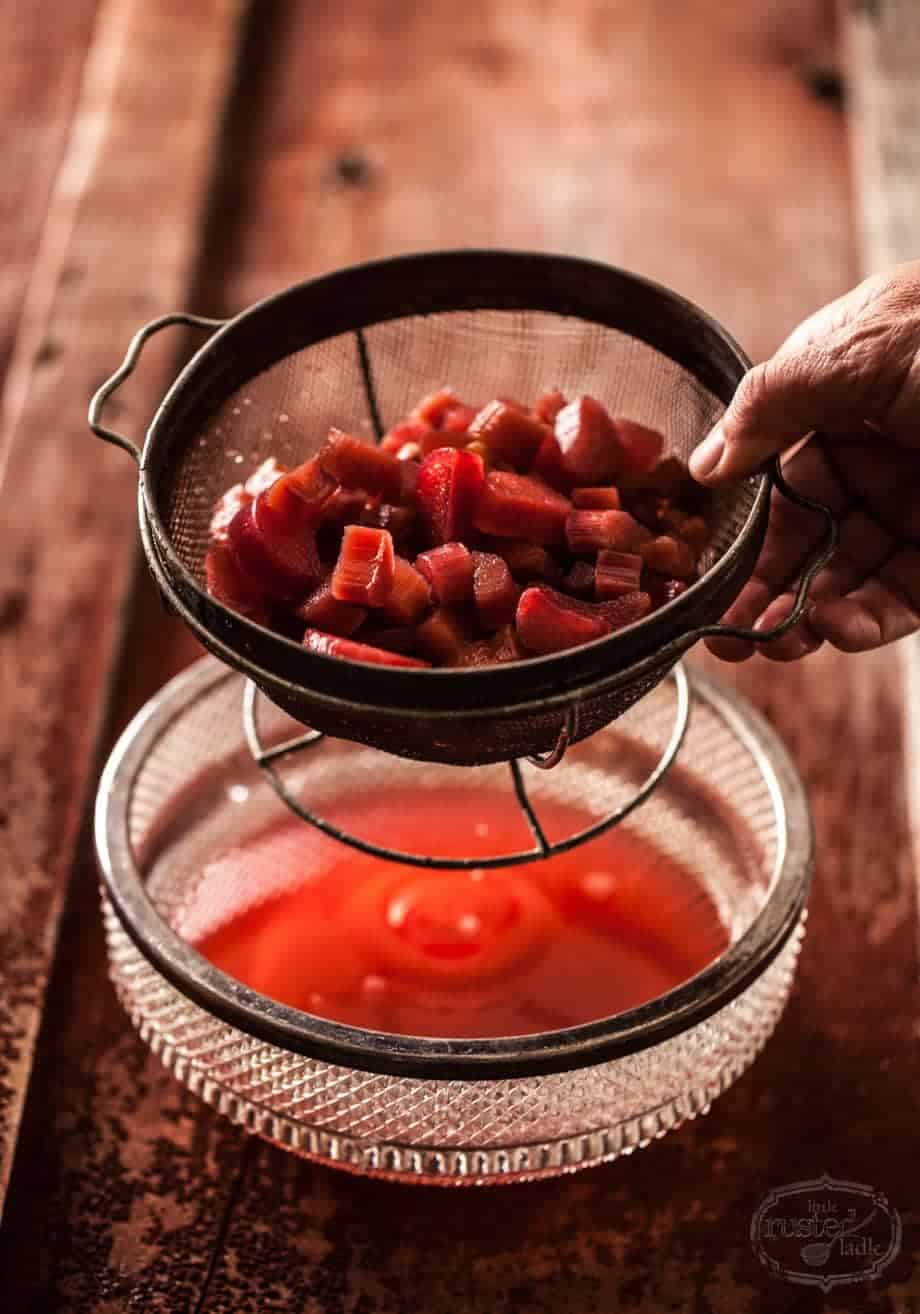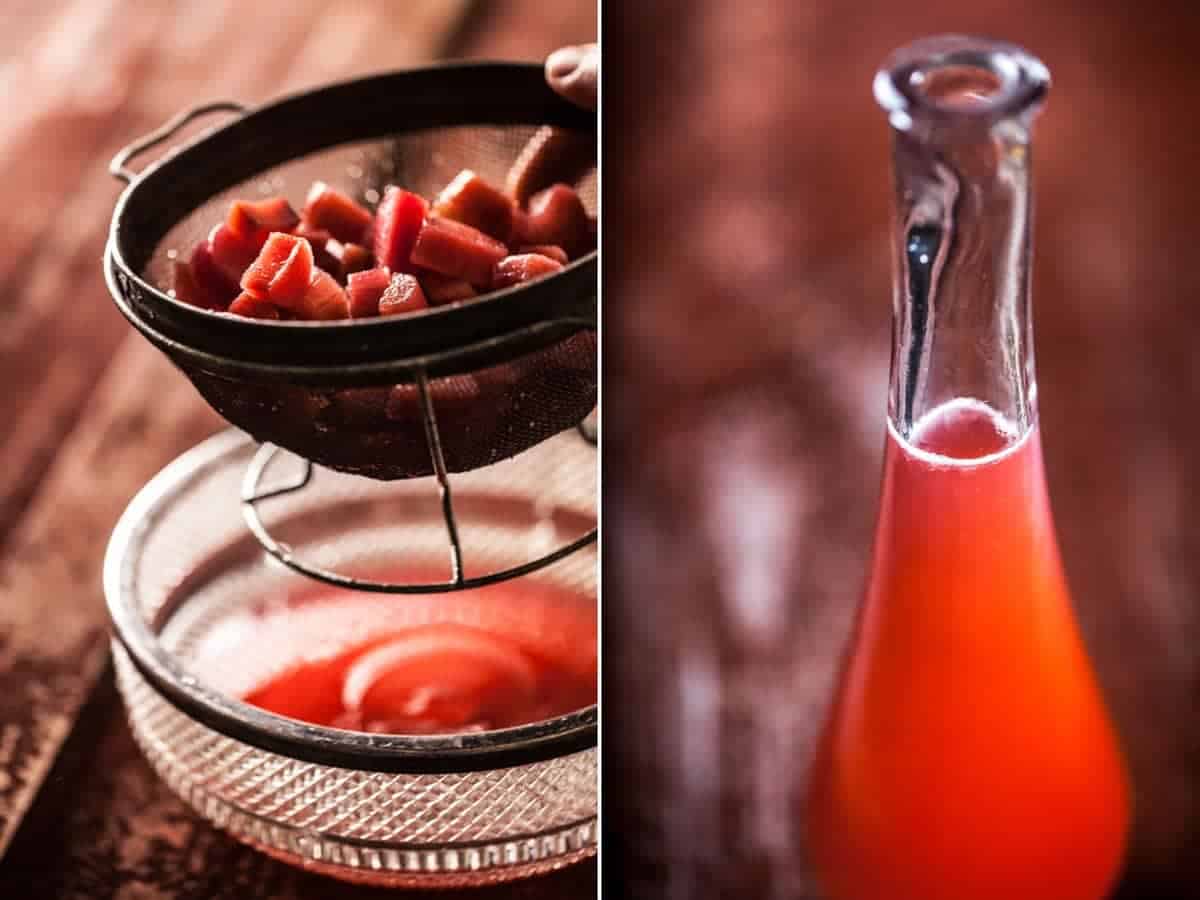 The three drinks we chose, were a classic bourbon old fashioned made with rhubarb, a rhubarb lemon martini and a rhubarb rosemary gin fizz using a homemade rhubarb shrub.  They are all distinctly different and very refreshing.  Try them this summer when you want something new.  As an added treat, use that tasty rhubarb syrup as a glaze on macadamia nuts, or in a vinaigrette for salads.  Rhubarb is even great as a jam! The options are endless.  Then next time you see rhubarb at the farmers market, take it home, and dip it in some sugar.  You just might uncover your inner child and understand why kids love sour candy so much.  If not, stick to the cocktails or there's always the strawberry rhubarb pie.  Whatever your fancy, remember to always cook with love and live to cook.
Jim & Jena