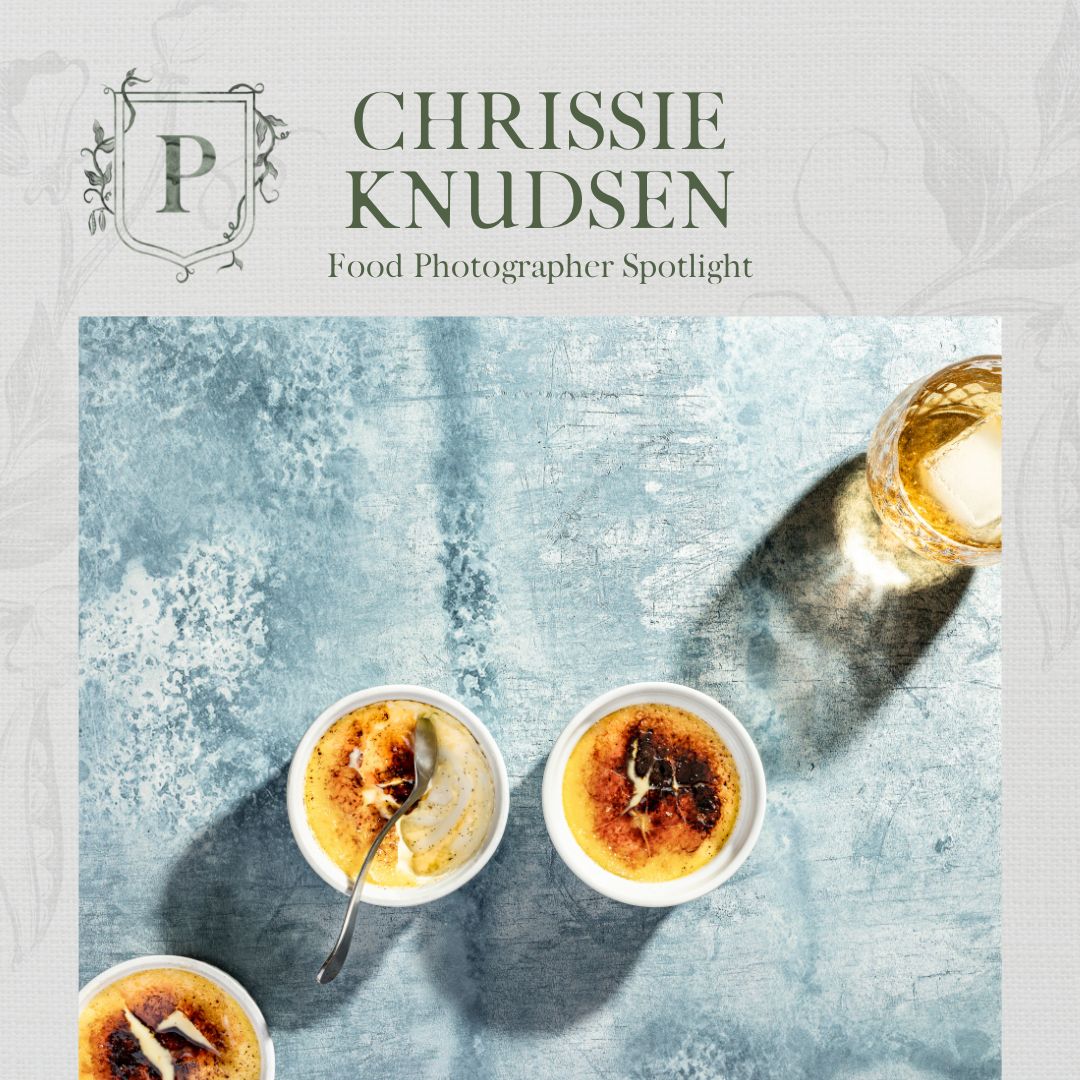 Today I'd like to spotlight Chrissie Knudsen. She is one of the current members of my year-long food photographer education mentorship program, Portfolio to Profit.
Chrissie is a tenacious food photographer with a good eye for color and composition. The attention to detail she shows in the program is evident also in her food photography which displays a great deal of technical skill and clean professionalism.
After leaving a job in the nonprofit sector to pursue a career related to food, Chrissie stumbled into food photography, and it clicked.
She did what she could to start building her portfolio and kick off her career, but there was something missing. Chrissie was overwhelmed by a lack of direction and knowledge of how to navigate forward as a professional photographer. Then she took a calculated risk and joined the food photographer education program Portfolio to Profit.
Now, almost one year later, she's developing her artistic voice, feeling confident in her skills, and making her way courageously into her local food photography scene. She even landed her first client at the income goal she set at the beginning on the program!
We couldn't be prouder of her, and we're so excited to share with you some insight into her journey.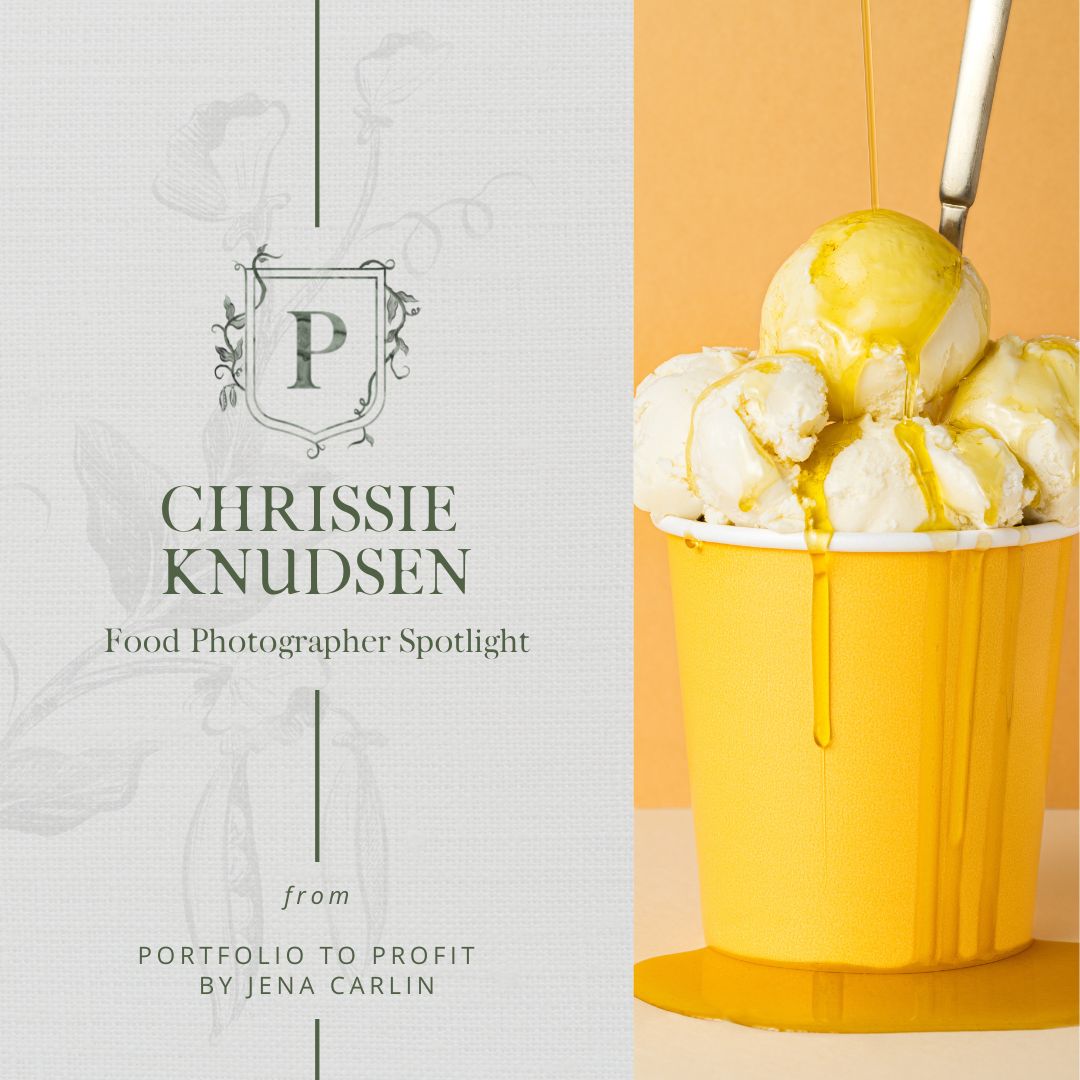 Q&A
What made you want to join the food photographer education program Portfolio to Profit?
I wanted real interaction, mentorship, and community networking, and P2P's laser focus on helping participants reach a certain level of photography and business success.
What was your favorite module in Portfolio to Profit?
The Drink Module was totally a lightbulb experience! Spending the whole month focusing on drinks flipped the switch on how much I love shooting beverages and cocktails. It gave me so much essential technical knowledge. For sure a highlight of the year!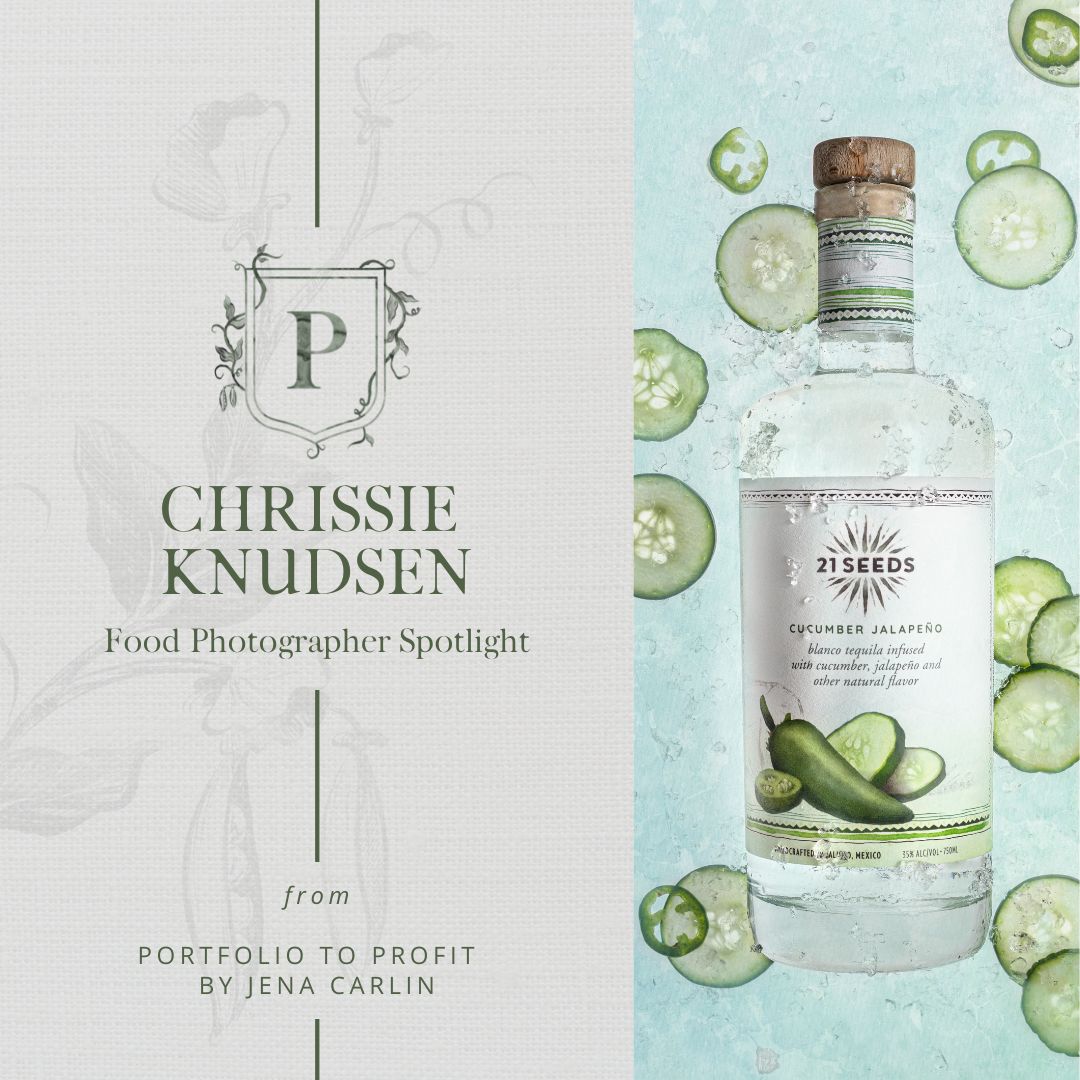 What obstacles did you overcome through your work in the program?
Working through the modules about my artistic voice and business statement were really challenging. It took a lot of time to work through what type of photography I'm drawn to and want to create, then honing my voice, and being able to articulate who I am as a photographer and why I'm unique.
It felt like a major breakthrough once I made progress in this area. And I saw a big growth in my work and productivity after these pivotal points in the year.
Now that your food photographer education is almost up, what are you looking forward to the most going forward?
Actively working with clients and making that shift from "student" to "out there in the field"!
What are you working on now?
I'm currently shooting a product for a brand I've been personally consuming for a decade. So I'm really excited for that work to come out this fall!
What would you say to a food photographer on the fence about joining Portfolio to Profit?
The P2P program has been an absolute game changer for me. From having the support to focus on photography full-time to defining my artistic voice to building a portfolio, the program gave me invaluable community, encouragement, and experience. I really can't say enough how grateful I am for the mentorship and coaching I received from Jena and the P2P team. I would definitely not be where I am now without it.
If you actually want to make a living with photography, go all in and invest in yourself and this year. You will not regret it!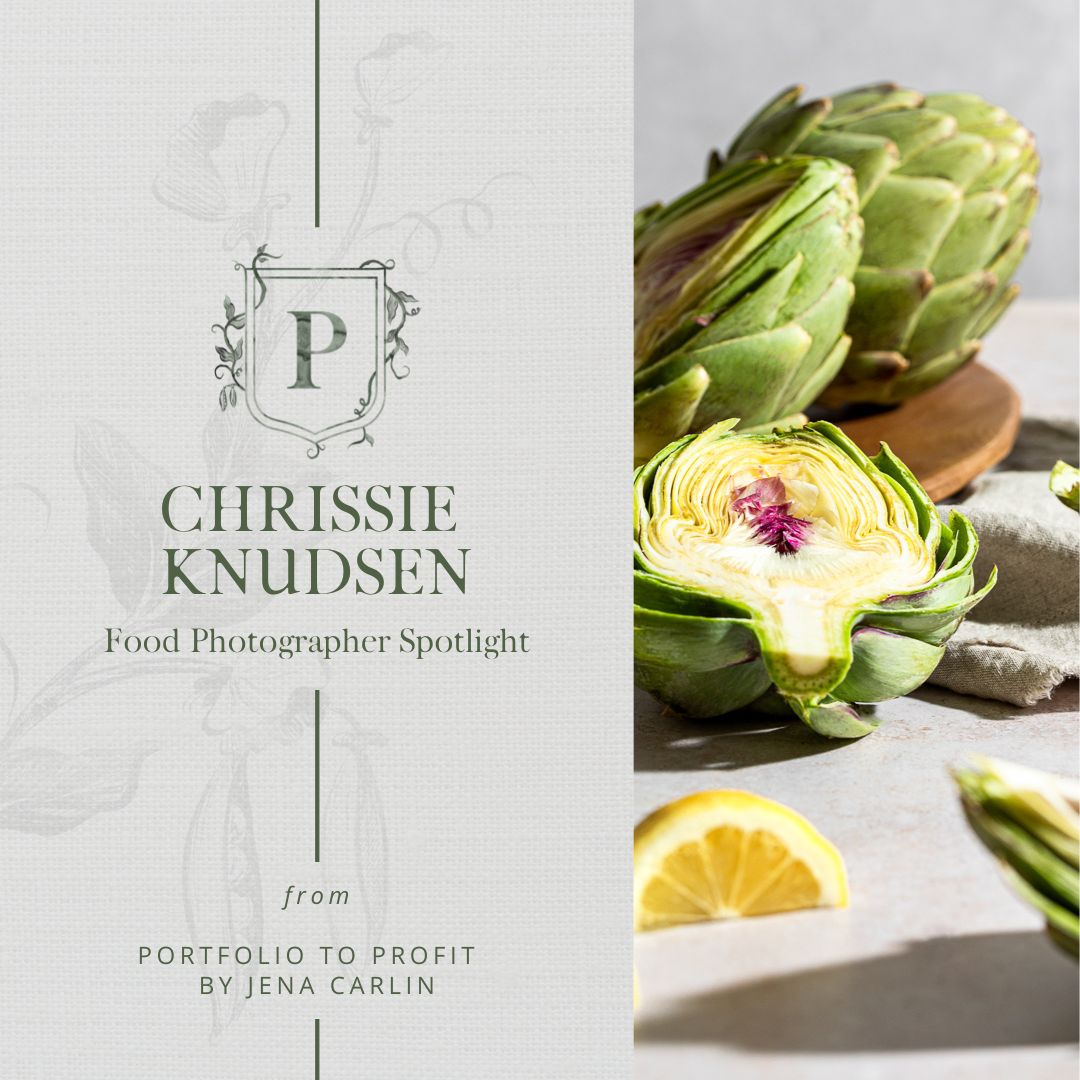 Follow Chrissie on Instagram @chrissieknudsen then make sure to check out her food photography portfolio work on her website, chrissieknudsenphotography.com. Learn what Chrissie and my other mentees know by applying for my food photographer education mentorship program Portfolio To Profit!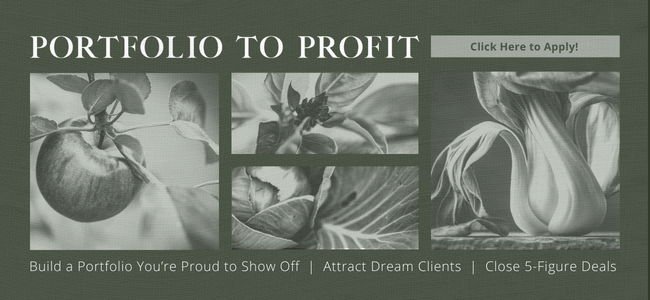 Interested in other photographers who have taken the leap? We've got stories for you!