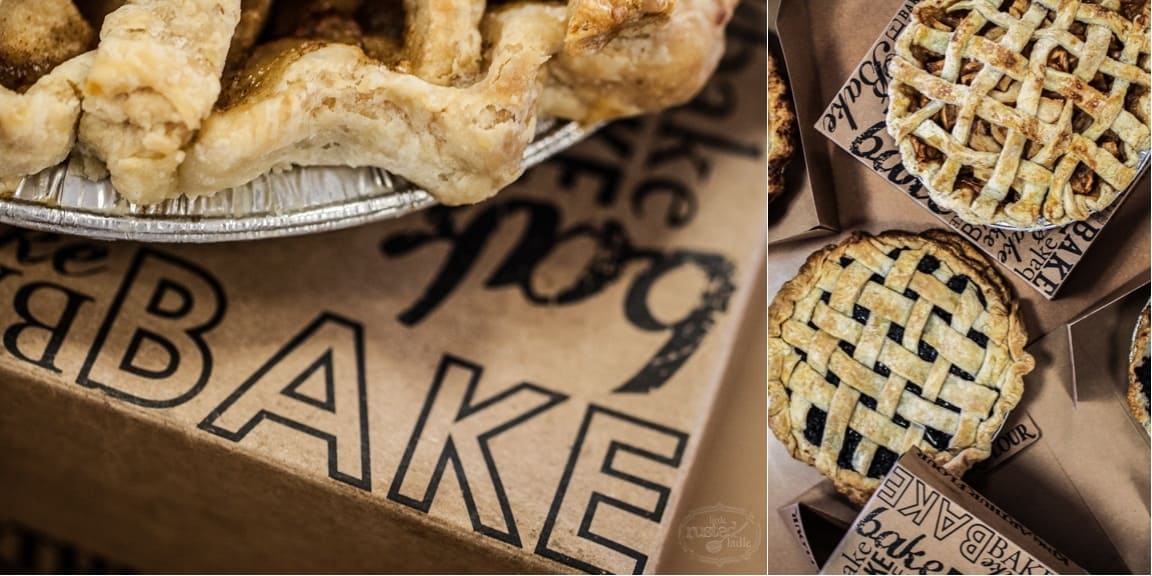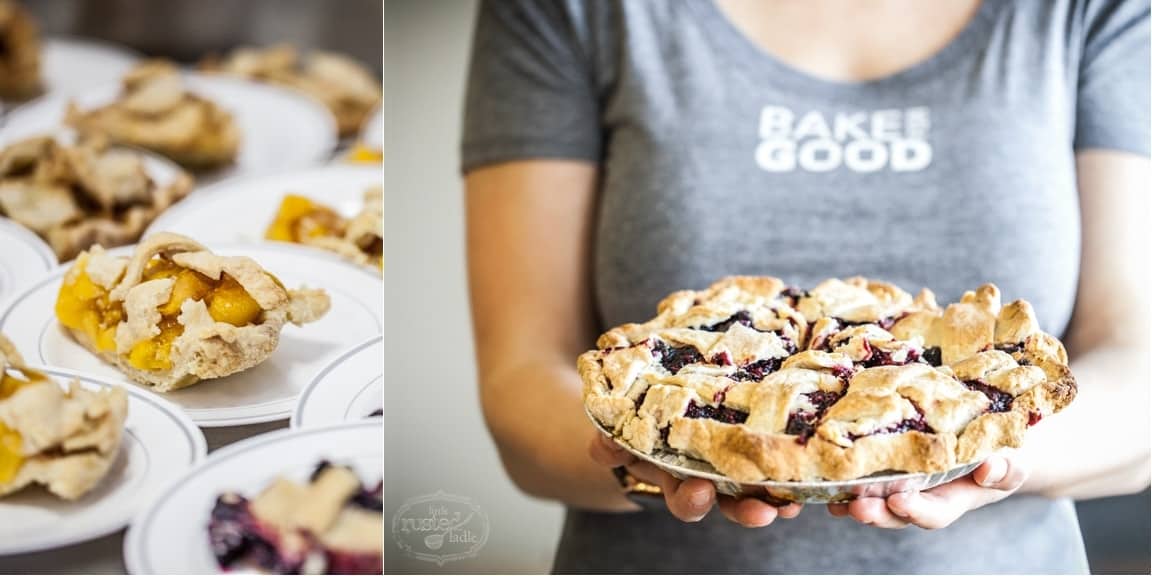 Does anyone remember playing with dominos as a kid? Not the pizza place, or even the game, but the pieces of the game?  When I was a kid, my friends and I would make intricate designs using the rectangular tiles. Then after hours of setting them up, we'd push the first one over and watch the tiles fall one into the other.  If one tile missed it's mark and fell without hitting the next one, the chain would be broken and the goal wouldn't be met. Recently Jena and I became domino tiles put into place by King Arthur Flour Company.  They have an outstanding new concept in the world of food. That concept, which is now a relatively small movement called Bake For Good, needs to become a bigger one, and with our help, it will grow like the dough we made this weekend.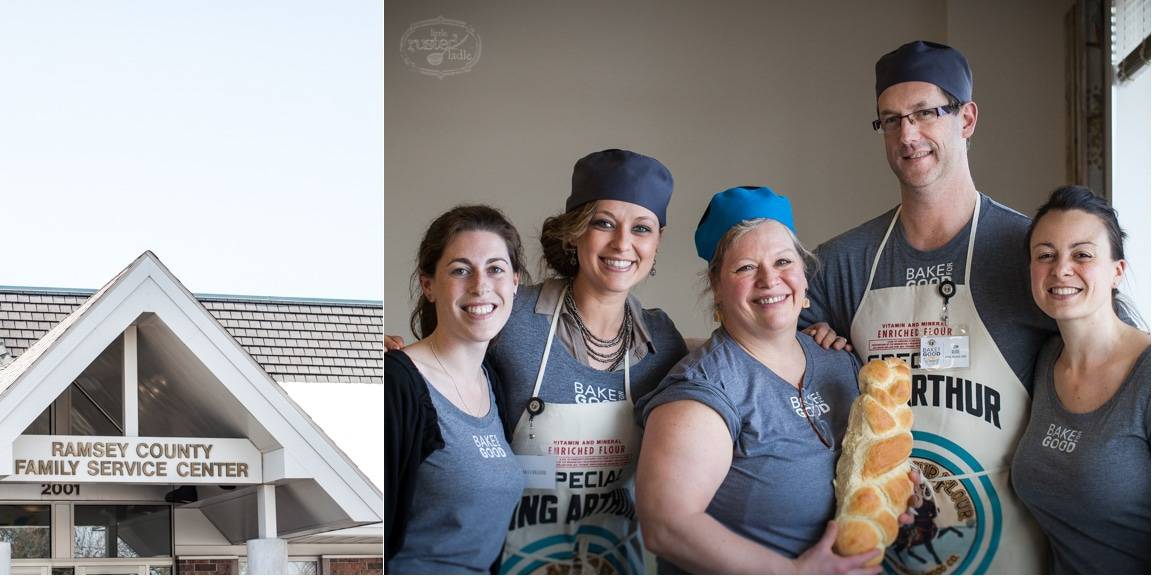 King Arthur Flour Company is a company dedicated to making some of the highest quality flour products in the country. Little Rusted Ladle was one of only a handful of food bloggers in the country to share the message of baking for good to our readers.  It will be your job to bake for someone in need.  It may be a neighbor next door who just lost their job and is struggling to make ends meet, a co-worker with a family member who has been battling illness, a child who has been abused or neglected, or an elderly person without family who has become forgotten. We all know someone in need, and although they may never say anything to us, we know they are there. It is King Arthur's goal, and now our goal as well, to remember these people and let them know we know we care. what better way to say "you matter" than by giving someone a loaf of fresh baked bread, or a warm pie fresh out of the oven or a simple pan of gooey brownies.  Jena and I spent this last weekend with a small group of food bloggers, and the wonderful people from King Arthur Flour company.  We learned valuable lessons on how to bake breads and pies, and we learned a little bit about each other. We shared stories of food, family and our lives and we ate incredible baked goods. Then we created a wonderful scratch dinner for those in need at a local homeless shelter, complete with the tasty baked treats we made to fill their soul as well as their stomachs.  It was an incredible experience that I will never forget.  Now, Jena and I will be using our new found knowledge to educate and inspire our readers to do the same.  I will teach my kids how to Bake For Good, so that someday they can teach their kids as well. We will make pies or breads or brownies and will give these treats to those people who could use a little bakery hug.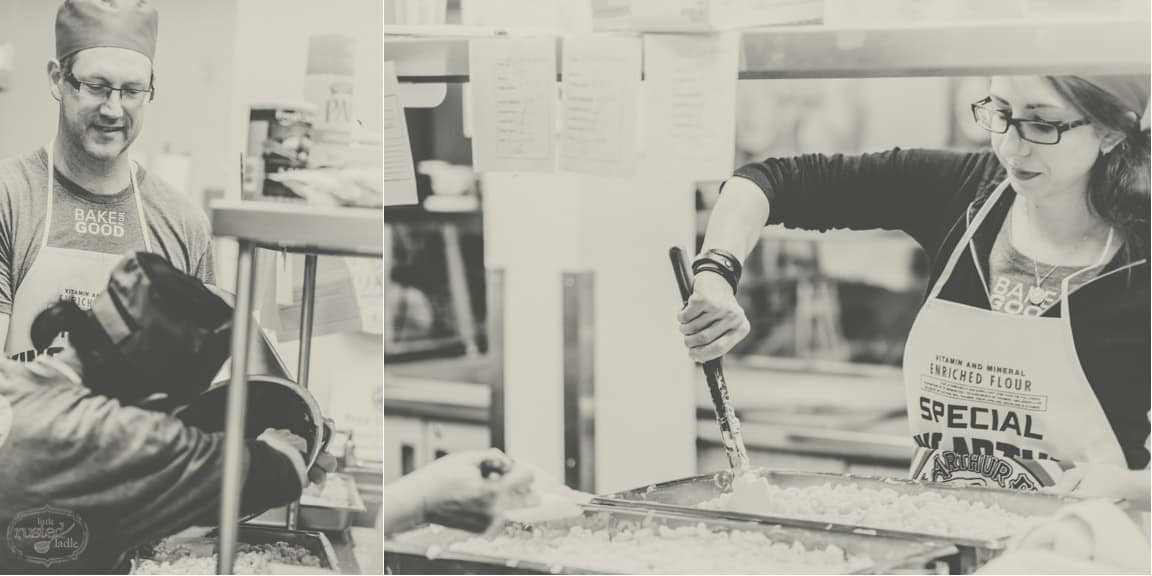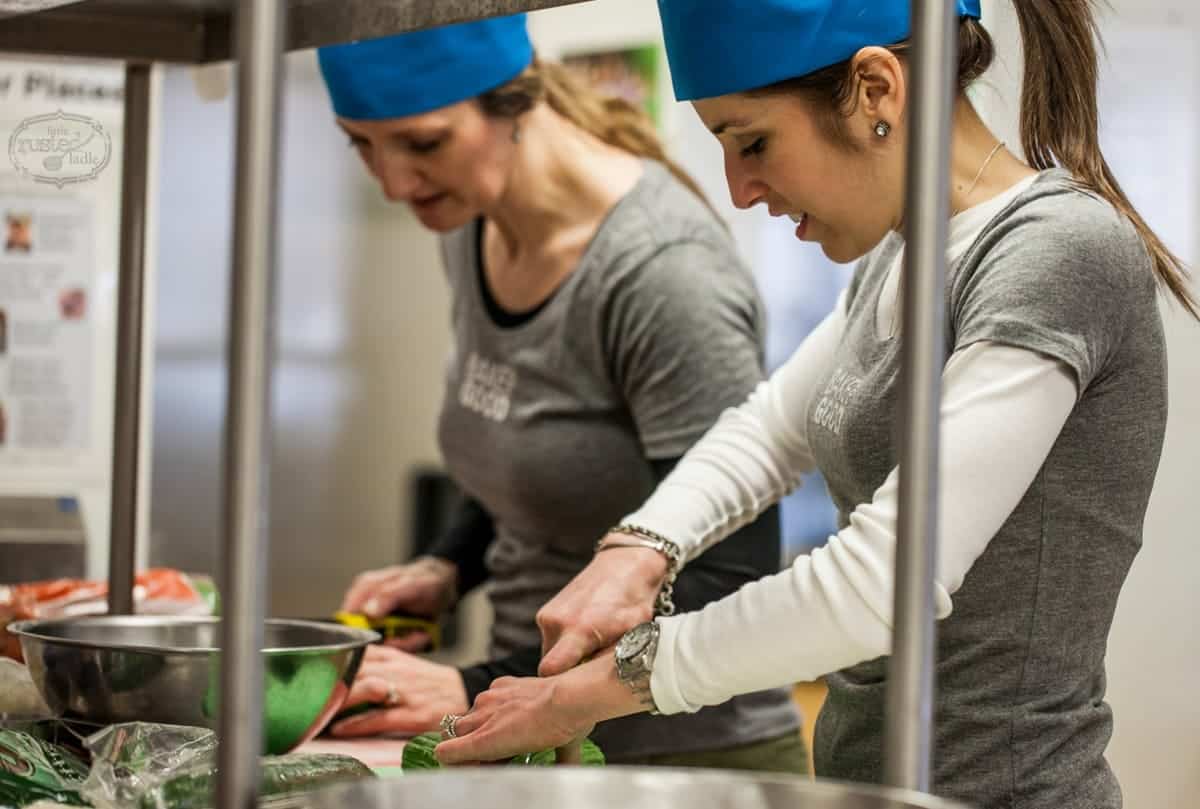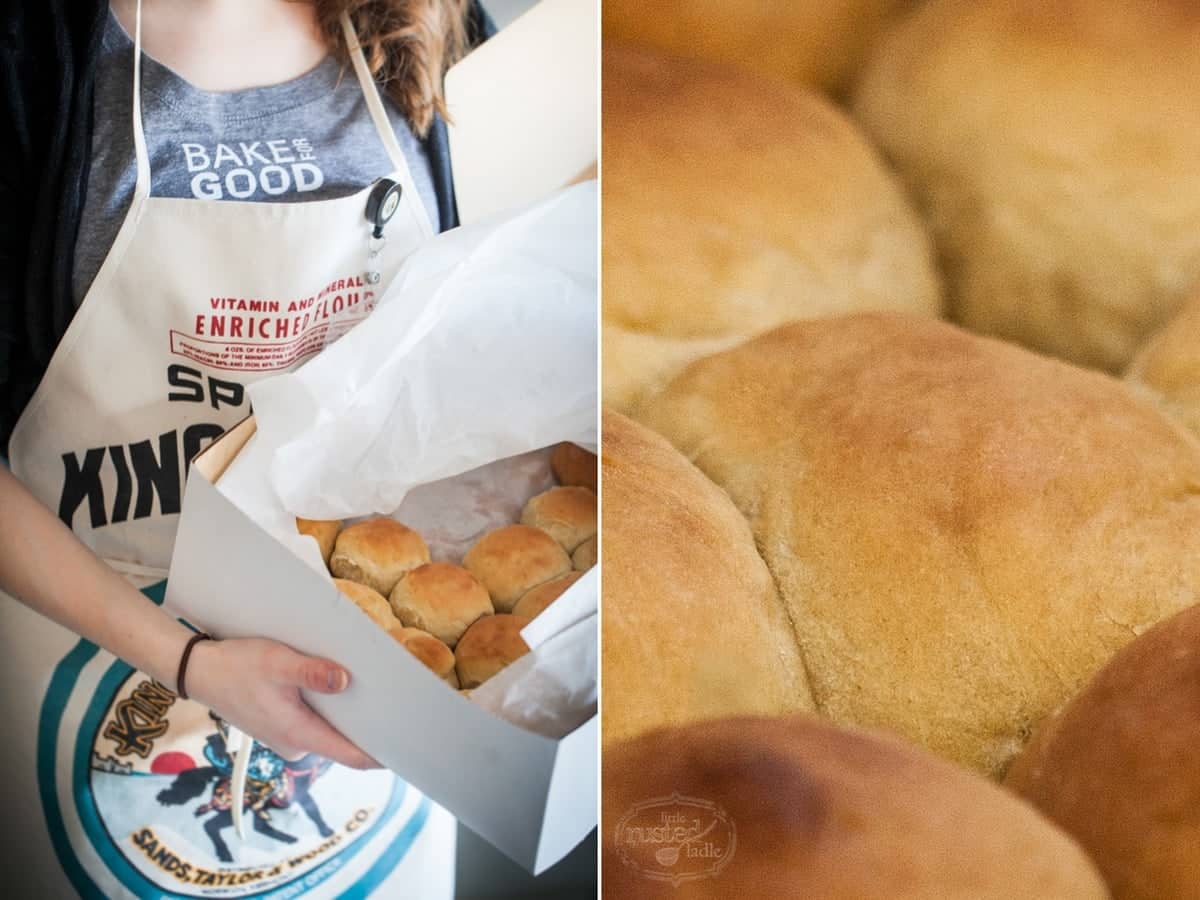 I remember an old saying that says. Give a man a fish and he eats today. However, teach that same man how to fish, and he eats for a lifetime. Well, I think an updated version of that saying should go something like this. Give a child a brownie and they smile today. However, if you give a child a brownie today, then teach them how to make the brownies, you make them smile the rest of their lives. What could be more satisfying?  Since April is national baking month, our next article will be devoted to passing on some of the priceless tips taught to us by the masters at King Arthur Flour Company, so you can do the same. We will be creating some original recipes drawing from King Arthur's large collection of recipes for inspiration.  For more information about the important movement known as Bake For Good, go to king Arthur's website http://www.kingarthurflour.com/bakeforgood/, or any of their social media sites like Facebook, Twitter, or Instagram.  Don't forget to visit the websites listed below of the other wonderful food bloggers that we met.  They have great sites and are all great women doing great things with food.  Get baking people.  Don't be the one domino that fails to do it's part.  Let's all Bake For Good!  Until next time, remember to cook with love and live to cook.
J.R.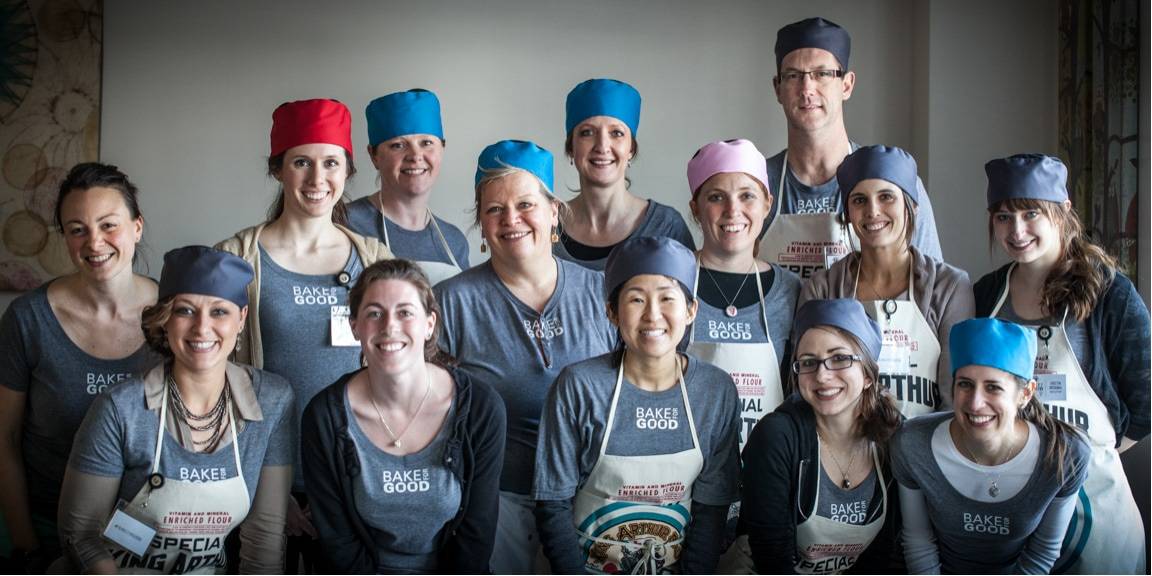 Food Blogging Sites to Enjoy: