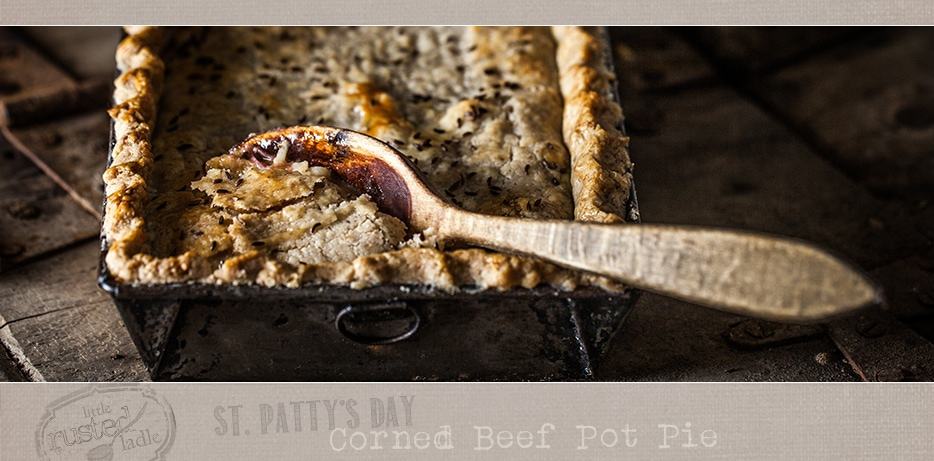 Top o' the morning to ya and a Happy St. Patrick's Day as well. Before I throw on me green attire and start eatin me Lucky Charms, I thought I'd give ya a little golden recipe known as the St. Patty's Day Corned Beef Pot Pie. It's filled with all the wonderful treats we Irish love so much. Corned beef, cabbage, potatoes, onions, swiss cheese, thousand island dressing and caraway seeds. Alright, alright, I need to stop this madness. First, let's be honest, I don't write with an Irish accent. Nobody does that. Heck, I'm not even Irish. I'm mostly British, which I found out a few years ago. I thought I was Irish and loved St. Patrick's Day and all the traditions that went with it. Mostly the green beer, the food, the goofy old Irish songs and the talking like a leprechaun all day. Then I found out I wasn't Irish. It kind of took the wind out of my sails with celebrating this holiday.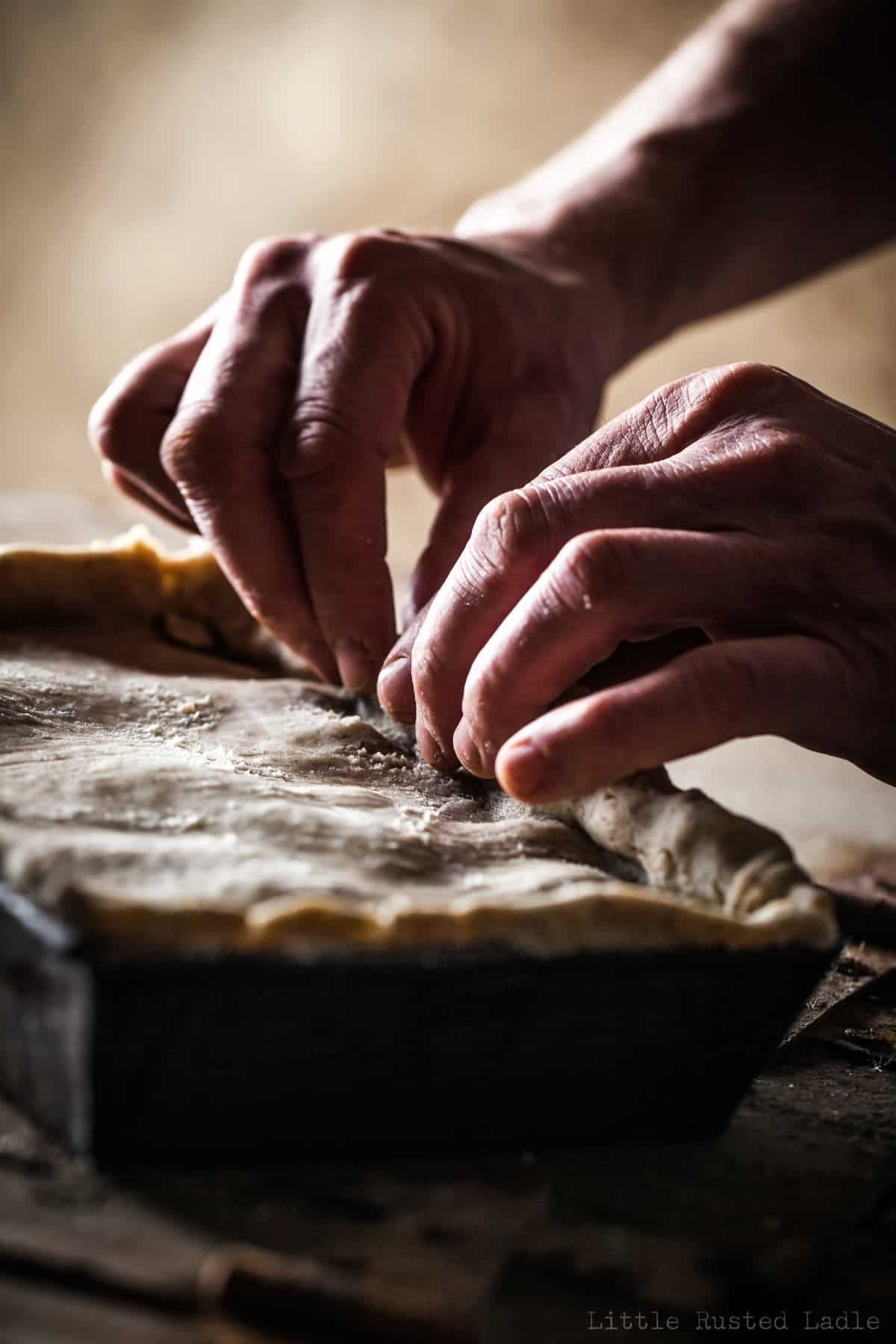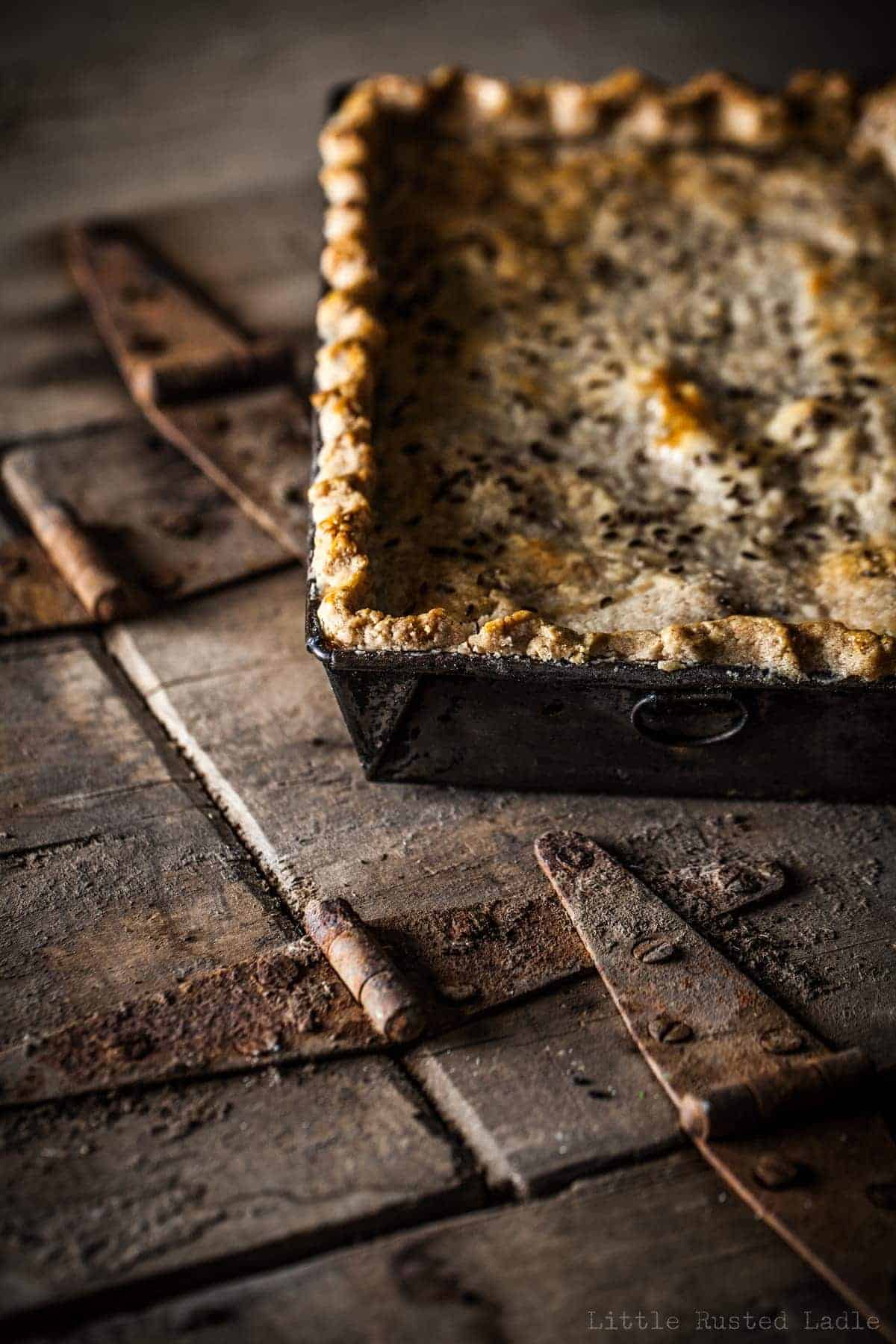 Let's be honest though, St. patrick's Day is another holiday that Americans use as an excuse for consuming copious amounts of green colored beer, eating massive amounts of so called Irish food, while playing Irish sounding music, while wearing green colored clothing with shamrocks painted on their faces. People of Ireland don't eat corned beef, and they would never dream of ruining their beer by putting artificial green color in it. They are more likely to celebrate this day eating pork than beef. In fact, it was us Brits (did I just call myself a Brit.?, lol) that invented corned beef. The Irish considered the cow sacred. Cows weren't eaten unless they were no longer of any use in the fields. Ireland only started producing corned beef for Britain because their tax on the salt needed to cure the beef was one tenth of what it was in Britain. Imagine that, people working around high taxes by going somewhere else to get what they wanted cheaper. Hmmm, I think a certain country was started by this same concept back in the 1600's?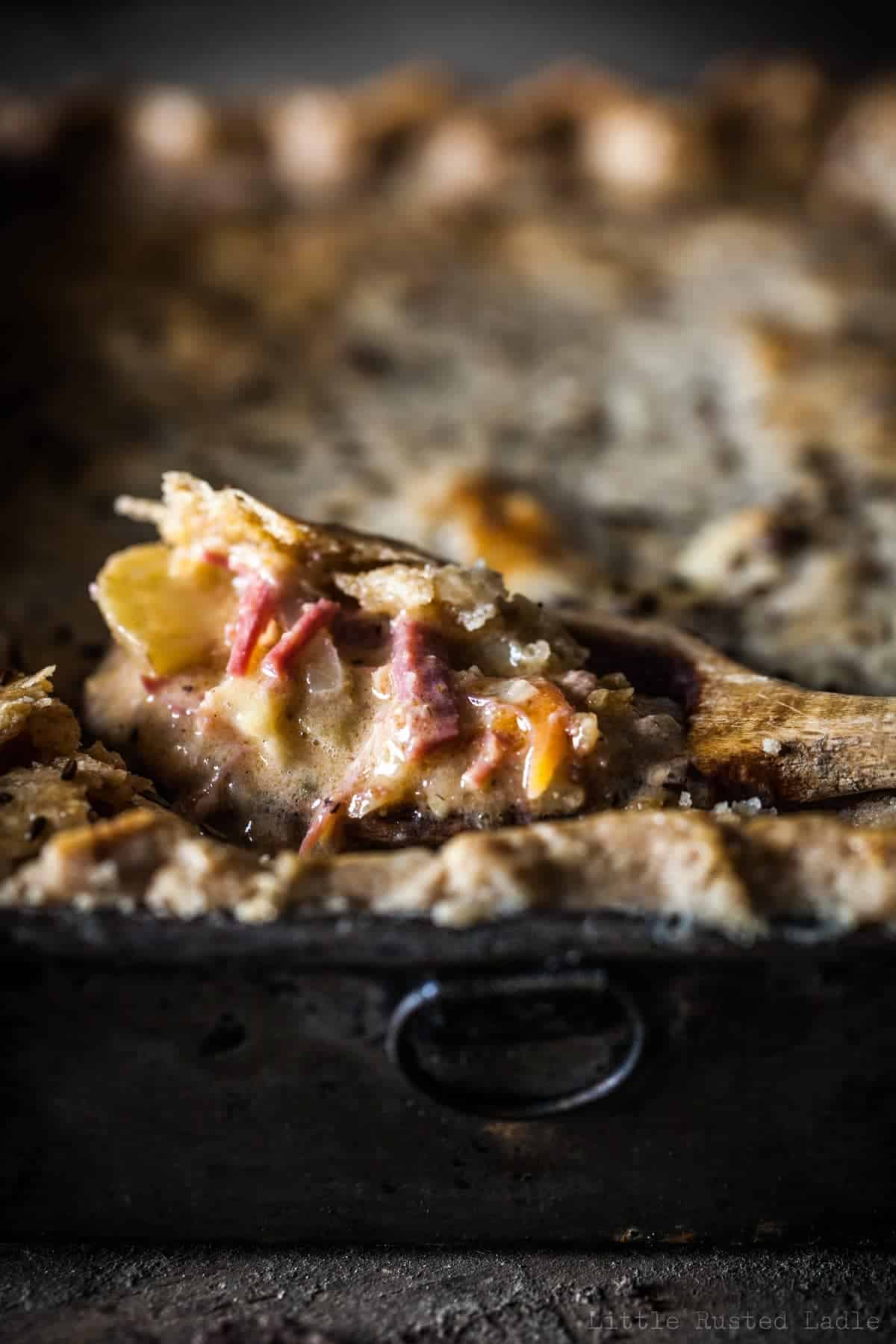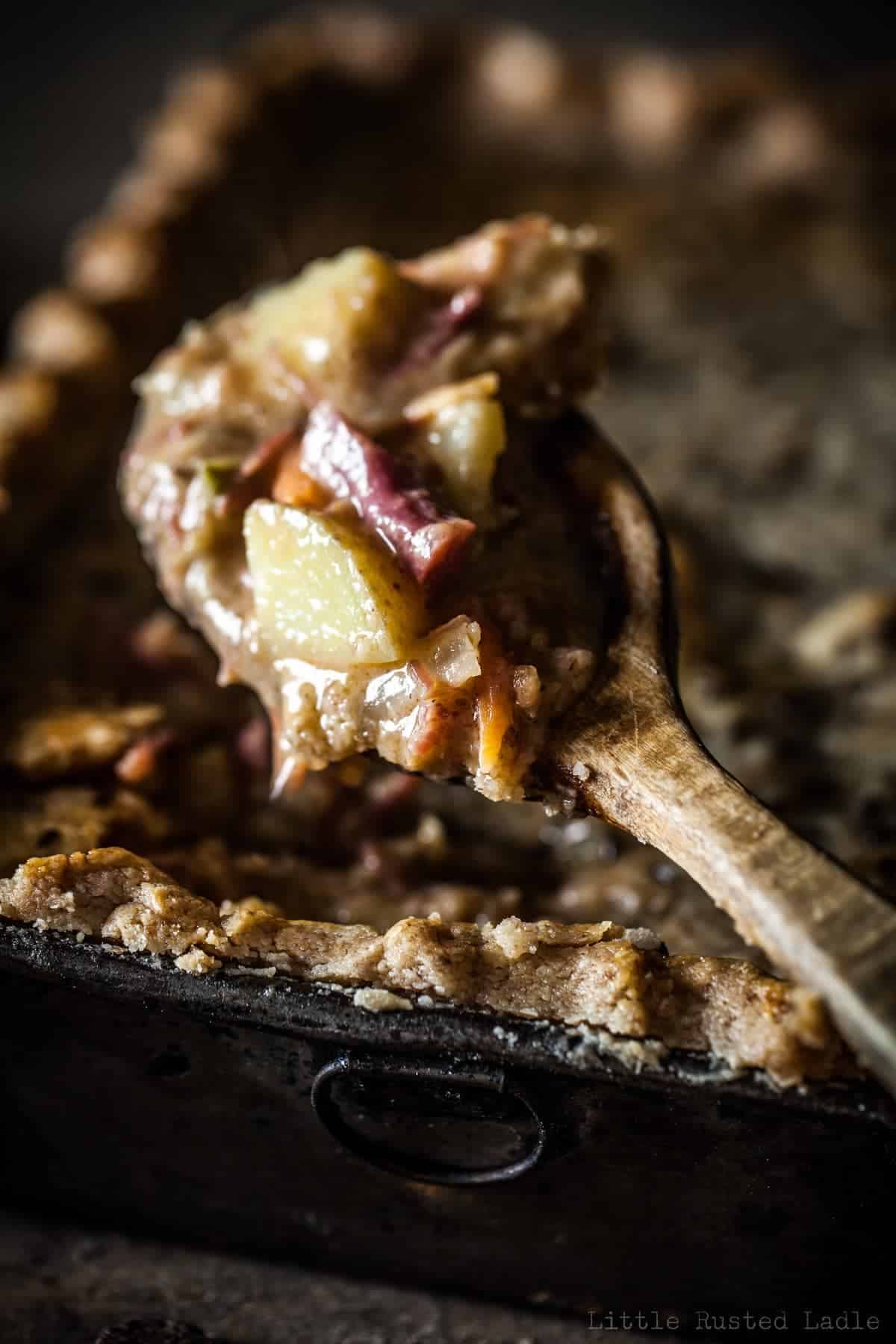 Well, you may not be Irish, and you may not like getting hammered while listening to Celtic music, but Jena and I think you'll love this St. Patty's Day Pot Pie. It's a great way to use up the leftover corned beef and cabbage you'll have in the fridge tomorrow. Or, you can make it your new tradition every year. Personally, I think it tastes better, but what do I know, I'm British. Until next time, remember to Cook with love and live to cook.
Jim & Jena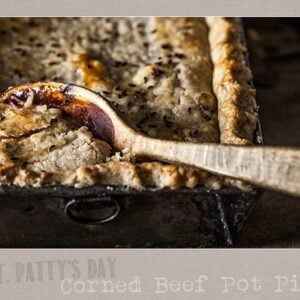 St. Patty's Day Corned Beef Pot Pie
This pot pie combines all the flavors we Americans love to associate with St. Patrick's Day: corned beef, potatoes, cabbage, thousand island dressing, and swiss cheese enrobed in a flaky crust.
Print
Pin
Rate
Add to Collection
Go to Collections
Ingredients
2

cups

Small yellow potatoes

cubed

3

cups

Reduced sodium chicken broth

1

cup

Sweet onion

chopped

1 1/4

cups

Carrots

sliced

2

cloves

Garlic

minced

1

tbsp

Vegetable oil

2

cups

Savor or green cabbage

cut into 1" pieces

2

cups

Cooked Corned beef

shredded or cut into bite-size pieces

2

cups

Thousand island dressing

1/2

cup

Swiss cheese

shredded

1/2

tsp

Cracked black pepper

Salt to taste

1

box

Refrigerated pie crust dough

enough for 2 crusts

2

tbsp

Rye flour

(optional)

1

tsp

caraway seeds

(optional)
Instructions
In a large saucepan or dutch oven, simmer potatoes in chicken broth until barely cooked through (about 10 minutes).

Meanwhile, heat butter in a medium skillet over medium heat until melted. Add onions, carrots, and garlic and cook until carrots are crisp tender.

Add cabbage and cook an additional minute or until softened.

Stir in flour and cook for about 4 minutes, stirring often.

Add potatoes and broth mixture and stir until thickened.

Stir in dressing, cheese, and pepper. Cook until cheese is melted and mixture is thick.

Fold in cooked corned beef and remove pan from heat to let cool. Transfer mixture to a container, cover, and refrigerate for 1 hour or until completely cooled.

Meanwhile, remove pie dough from refrigerator and let rest for 10 minutes.

Sprinkle half of the rye flour onto a clean surface and unroll one pie dough over flour. Sprinkle with half of the caraway seeds, then roll pie crust out until circle is about an inch bigger.

Place in pie pan and trim edges to about a half an inch hangs over the edge.

Sprinkle remaining flour on surface and unroll remaining pie dough over flour. Sprinkle remaining caraway seeds on dough and lightly roll over dough, allowing seeds to be pressed into dough.

Spoon cooled filling into dough-lined pie pan.

Place remaining dough circle over filling and roll in edges to top of pan.

Crimp edges with your fingers.

Transfer pie to a foil lined baking sheet. Make small holes in pie for venting.

Bake in oven preheated to 350 degrees for 45-50 minutes or until crust is golden brown.

Remove from oven, let cool for about 5 minutes, then cut into pieces and serve.
Notes
For a fun alternative, cut pie dough into shamrock shapes and spoon about 1/2 cup of filling onto one shamrock. Brush edges with egg wash, then top with another shamrock. Press to seal. Bake for 20-25 minutes.