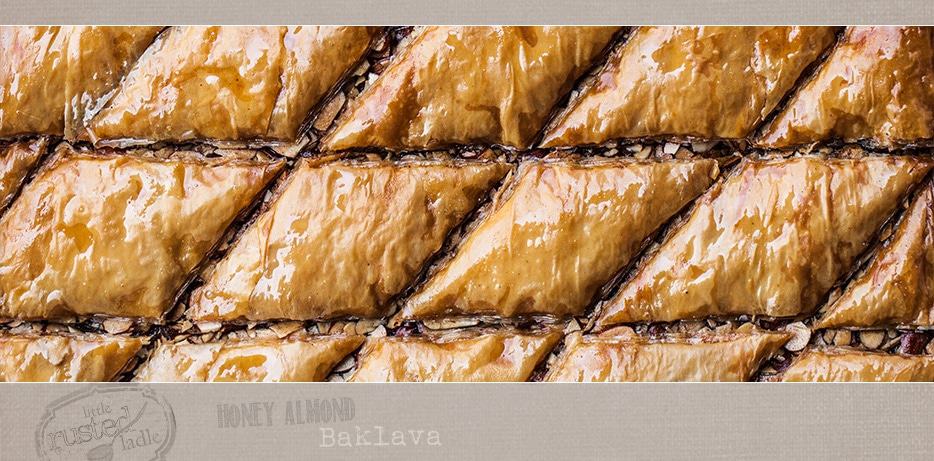 Earlier this week, Jim wrote a wonderful tribute to his mother with her strawberry pie recipe.  Today I am sharing a recipe of my mother's, baklava.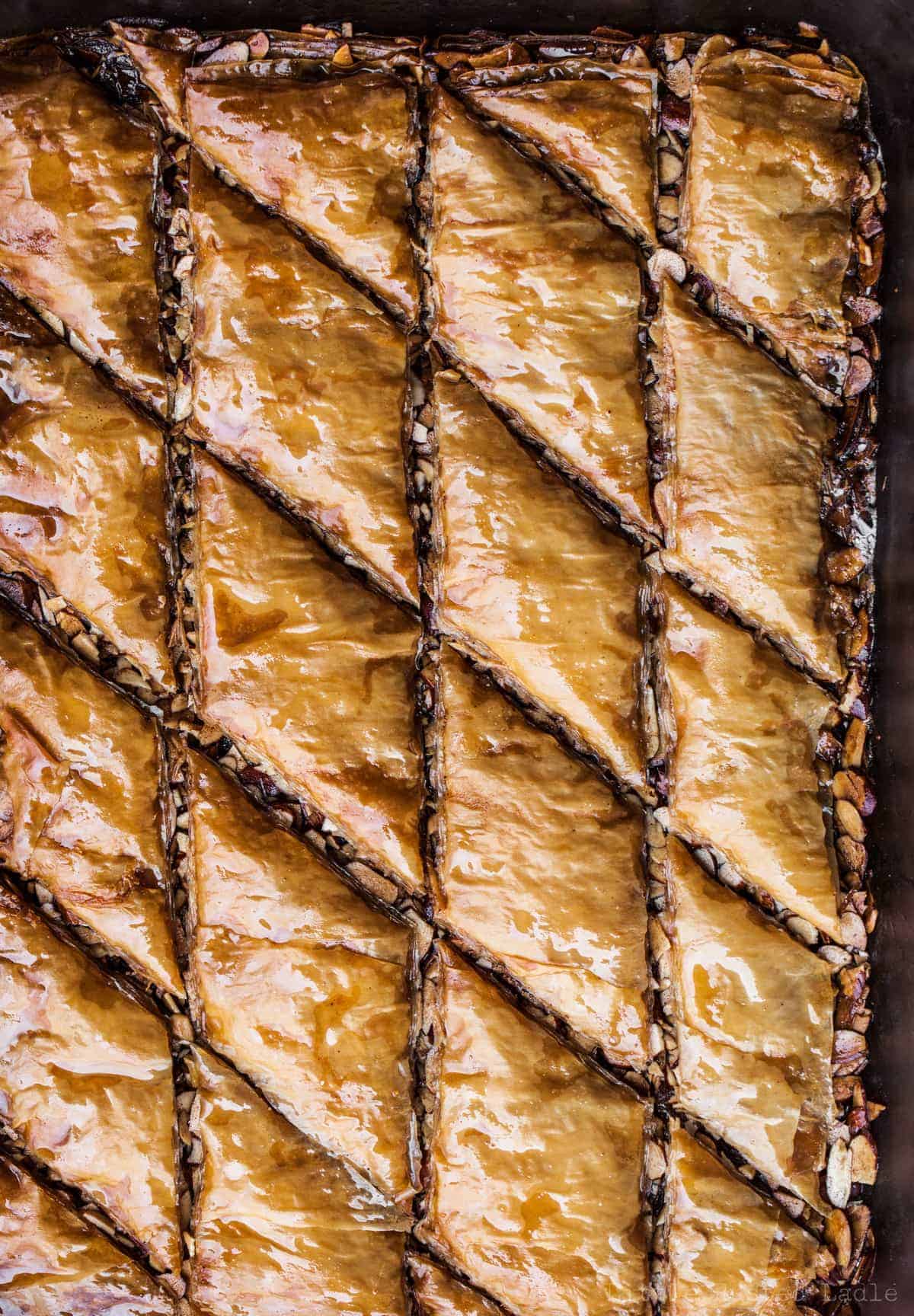 I have sweet memories of cooking this dessert with my mom.  After making it by myself for the first time I can see why she needed the extra set of hands.  The phyllo dough in the recipe is quite thin and dries so quickly.  It can be quite challenging if you do not have a cooking partner.  The aroma of cinnamon and cloves filled the air as it was baking in the oven and instantly I had memories of my mom making this on special occasions. Although sometimes she made it just because I requested it, thereby making it a special occasion!  My mom, like many others, would do anything for me and I am so grateful she filled my life with all the memories of crafting and cooking together.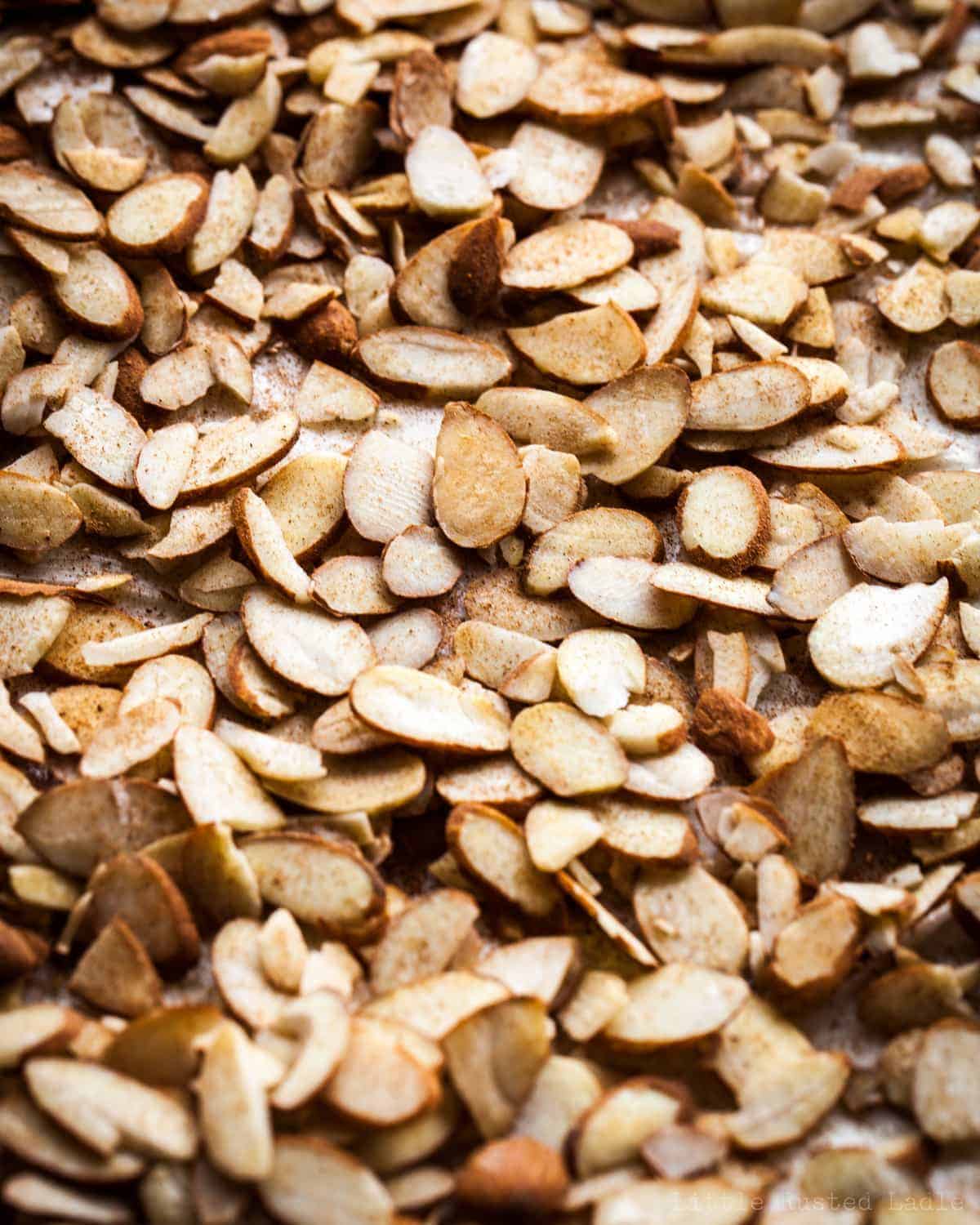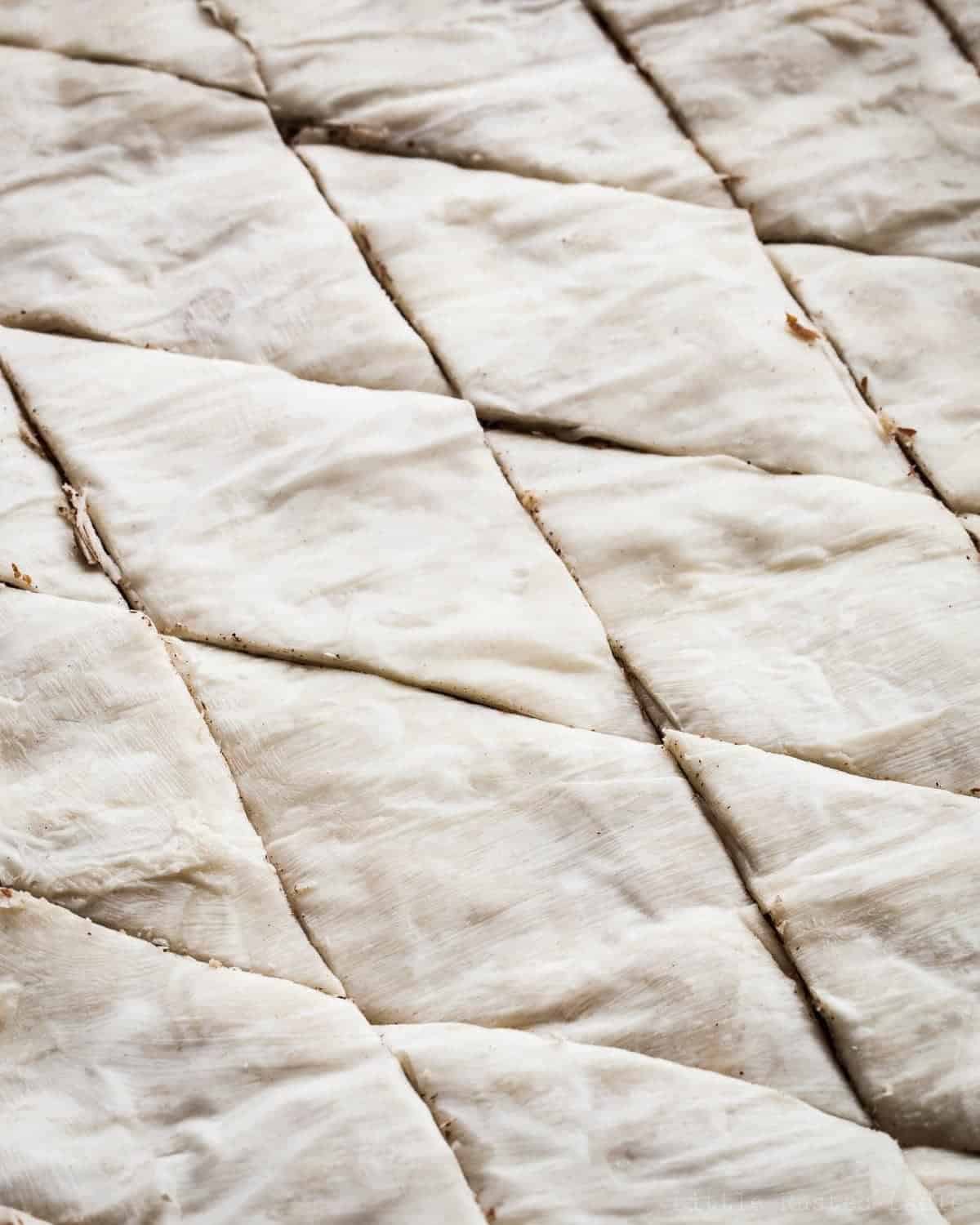 Mom didn't cook a lot, but when she did it was fantastic!   She was a very picky eater so everything she made was kid-friendly.  Her most loved recipes were rotisserie chicken, dumpling soup, pork egg rolls, homemade alfredo pizza, rumaki, and of course my personal favorite, baklava.  I think she would have cooked more if it didn't create such a mess.  She might have been on to something, as my syrup for topping the baklava boiled over creating the most ridiculous sticky situation!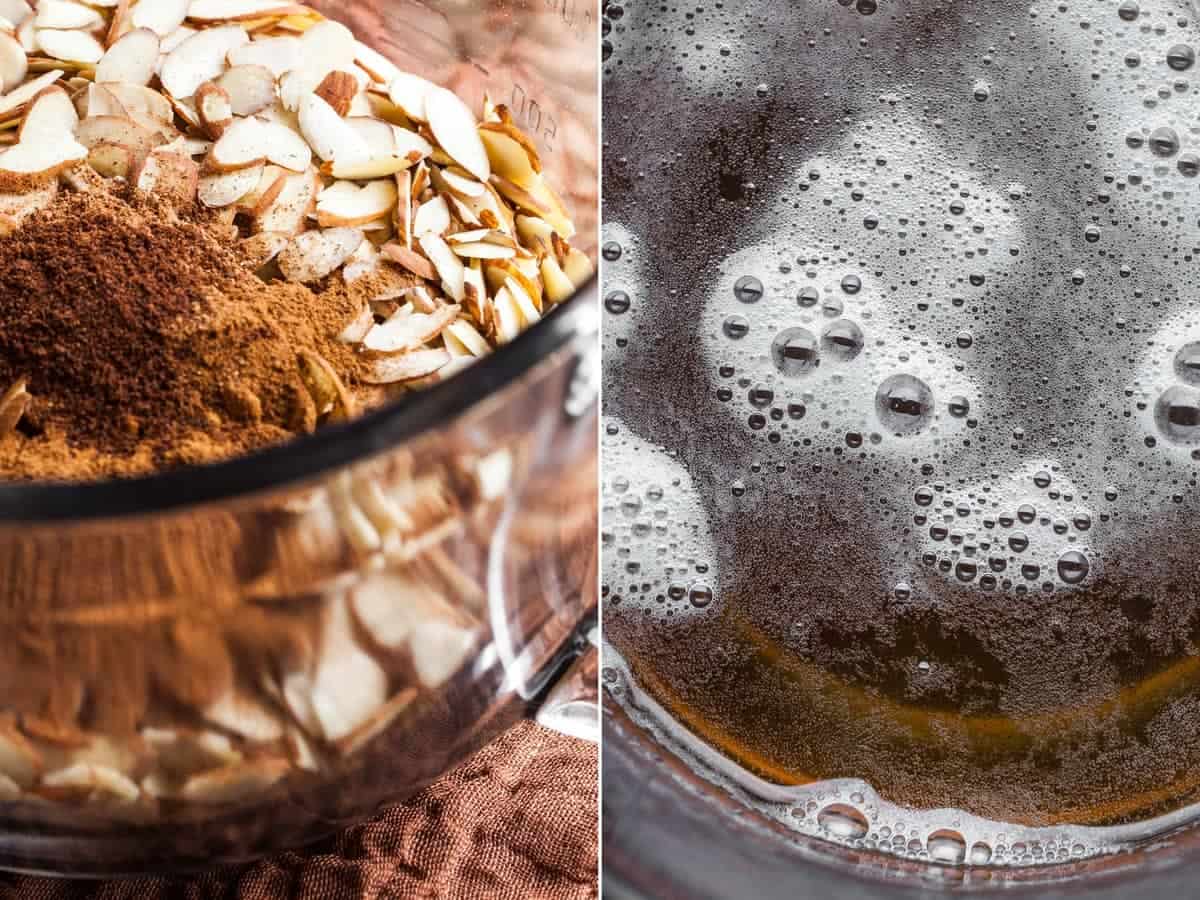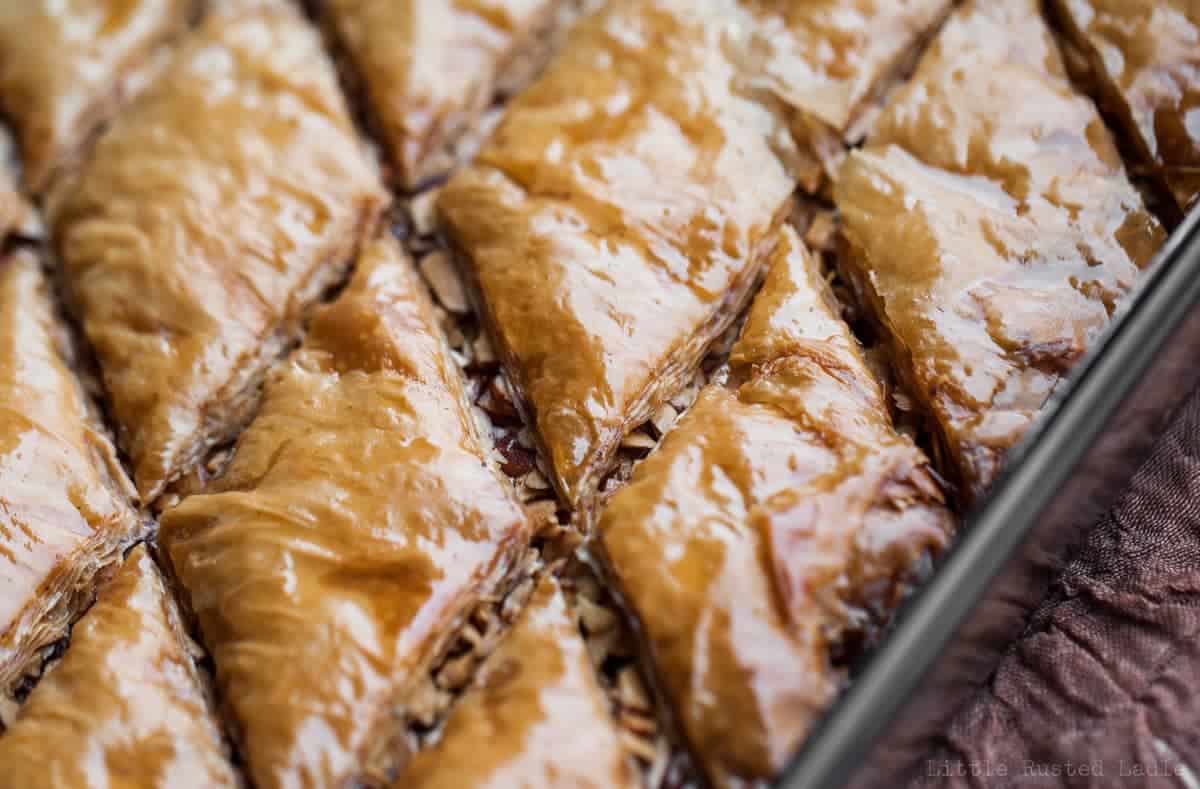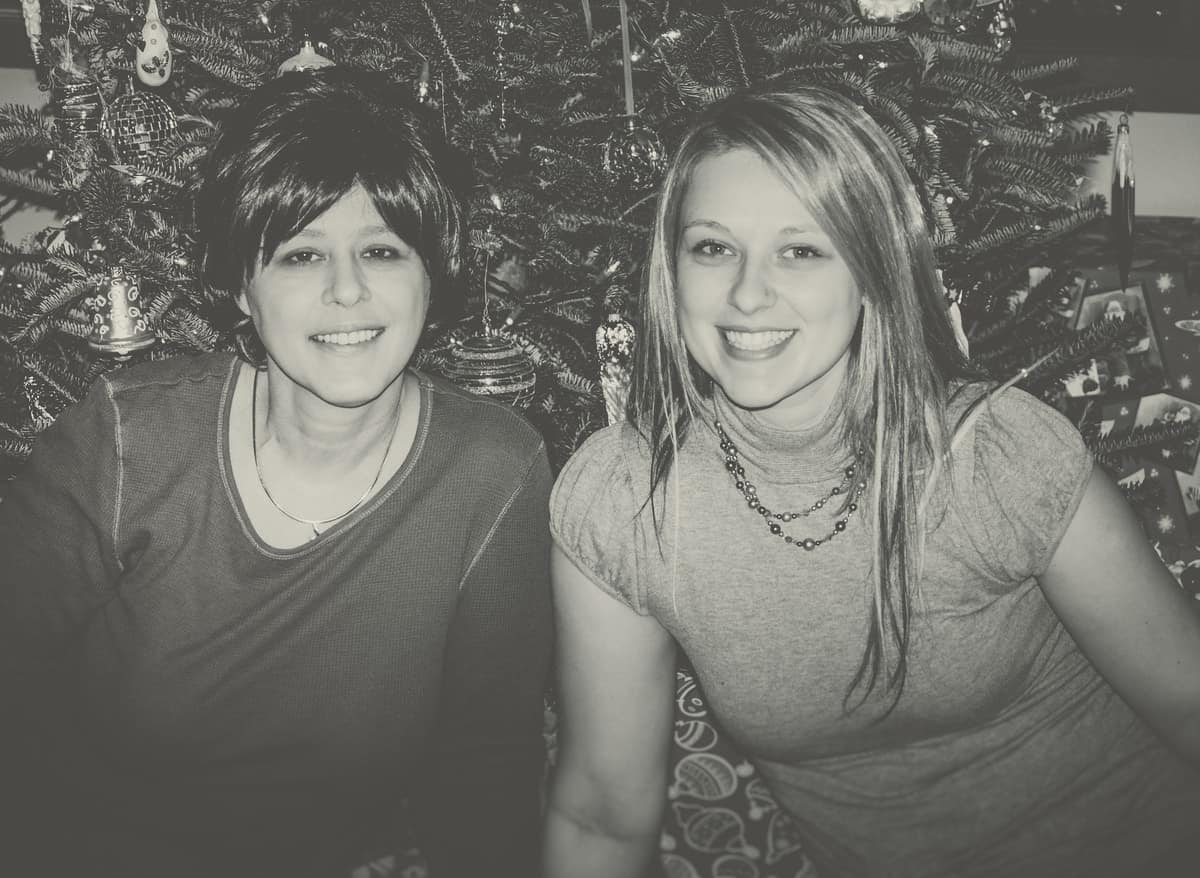 This day five years ago I lost this amazing woman.  Even before she became sick about four and a half years prior, I often thought to myself there is just no way I could handle it if anything happened to her.  I need her, but as time moves on and new joys come into my life my heart is healing.  It has been years since I have even tasted baklava.  The first bite brought me to back to days of her and I together at home, and on a day like today I needed that. This Mother's Day, do something special with your family, and maybe make it an extra special occasion by sharing in some homemade baklava.
Jena and Jim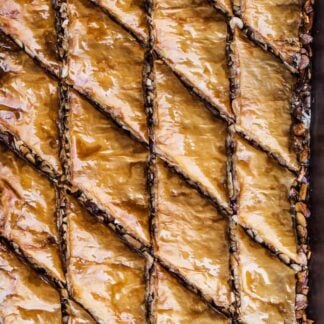 Ingredients
3

cups

almonds

2

tsp

cinnamon

1.5

tsp

nutmeg

1/4

tsp

cloves

1/2

cup

butter

melted

1

pkg

phyllo leaves
Syrup
2

tbsp

lemon juice

3/4

cup

honey

1 1/2

cups

water

1 1/2

cups

sugar
Instructions
Mix almonds, cinnamon, nutmeg, and cloves together in a bowl.

Generously coat jelly roll pan with the melted butter. Layer 6 sheets of phyllo leaves, buttering each one with a paint brush.

Spread 1 1/2 cups of the nut mixture over the phyllo leaves.

Layer an additional seven leaves with butter. Spread the remaining nut mixture over this.

Top with the final 6 sheets of phyllo leaves with butter.

Score the baklava diagonally into 2" or 3" diamond-shaped pieces.

Bake for 1 1/4 hours in a 375 degree oven until golden brown

While baking, prepare the syrup. Bring ingredients to a boil. Pour over the baked baklava and allow to return to room temperature.