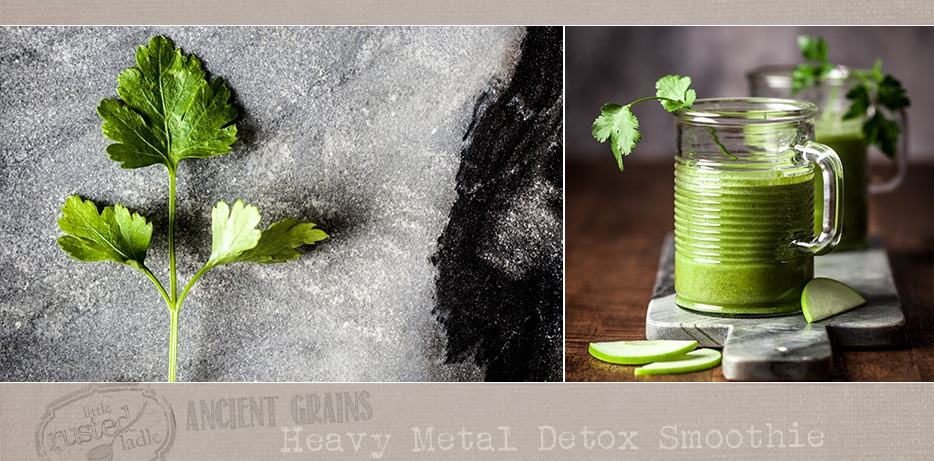 With a title like heavy metal oatmeal smoothie, you're probably expecting an article that discusses either a smoothie made from oatmeal and heavy metal, or one you would drink while listening to Metallica or Megadeath.  I have been known to turn the volume up to eleven while listening to many metal songs in my car, but this article is about the wonders of not only that ancient grain known as oats, but a super hero fighting tandem known as parsley and cilantro.  Not quite as exciting as those Marvel super hero's, but then again can Ironman Tony Stark remove lead, copper, mercury or aluminum the way cilantro and parsley can?  Come on, his name is Ironman, he's more likely to give you heavy metal poisoning than help lower it.  Can Captain America lower your blood pressure or give you the dietary fiber that oats can?  No way Jose'.  Oh sure they're macho and cool and all that stuff, but when you need help fighting off those enemies of your body naturally, those guys are nowhere to be found.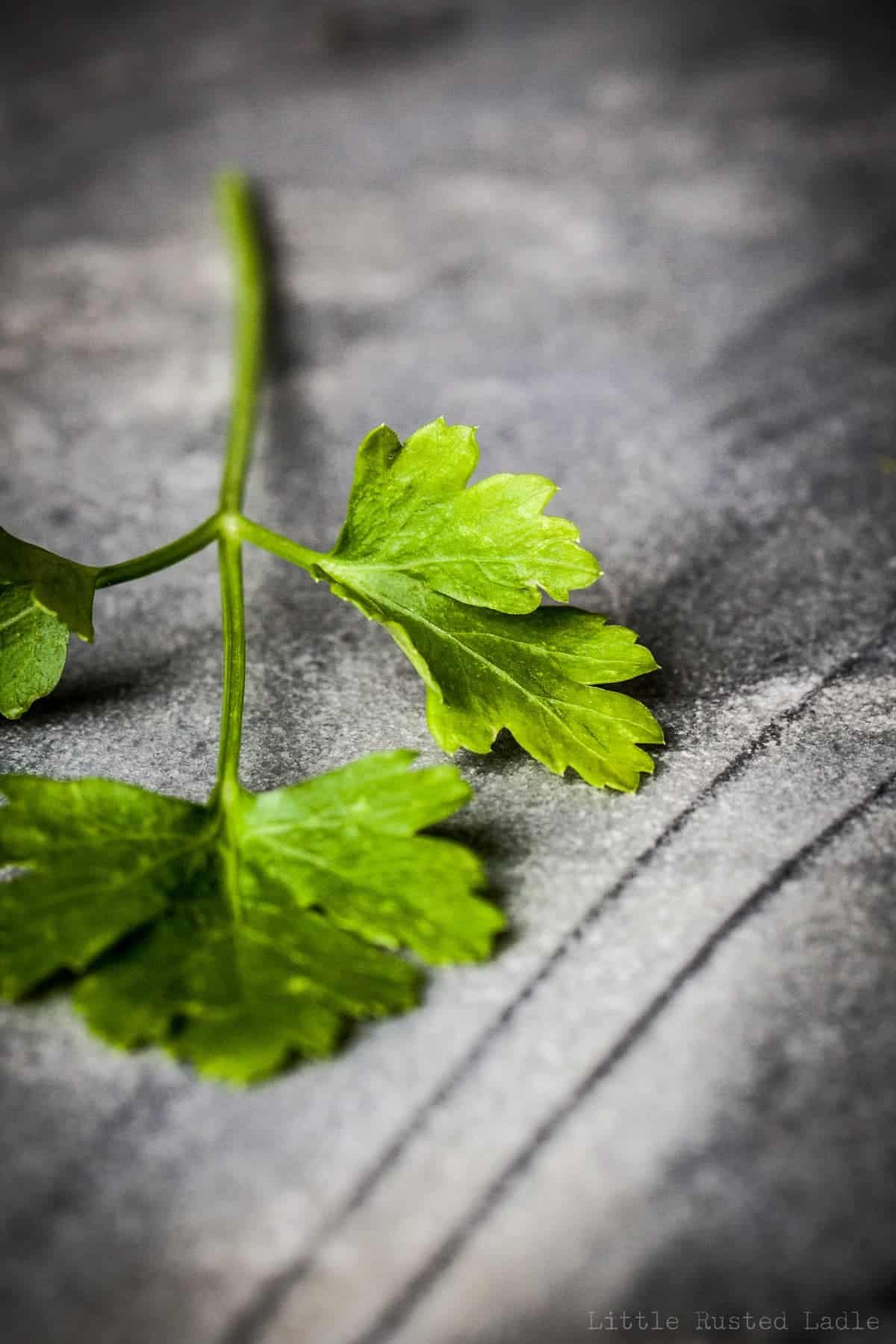 All kidding aside, heavy metal toxification can be a serious issue for many people.  Lead and mercury can find its way into the body many different ways.  As we've seen on the news, the water we think is safe can sometimes be loaded with it.  Just ask the people of Flint, MI what they think about lead.  As someone who grew up in an age where lead was in everything, it can be easy to enter your body and never leave.
So what's the big deal with your body having heavy metals?  Well, lead, mercury and aluminum can cause chronic health issues.  Mental confusion, muscle and joint aches, headaches, memory loss, digestive problems, food intolerances, allergies, vision problems and fatigue are just a small list of symptoms caused by heavy metal poisoning.  Trust me, I just found out I had high doses of lead in my body and it has been there quite awhile.  Hey, maybe I can use that as my excuse on why I did so poorly in school as a child?  Must have been all that paint I was eating.  Ha, ha.
Well, now I have a natural herb that just might help get the lead out, and I'm not talking about zeplin.  Cilantro's benefits don't end with helping remove heavy metals.  It is also a powerful anti-inflammatory, helps reduce bad cholesterol, eases hormonal swings during menopause, promotes liver health, and a host of other benefits.  Parsley helps support kidney function, can help inhibit cancerous tumors, relaxes stiff muscles and a number of other benefits.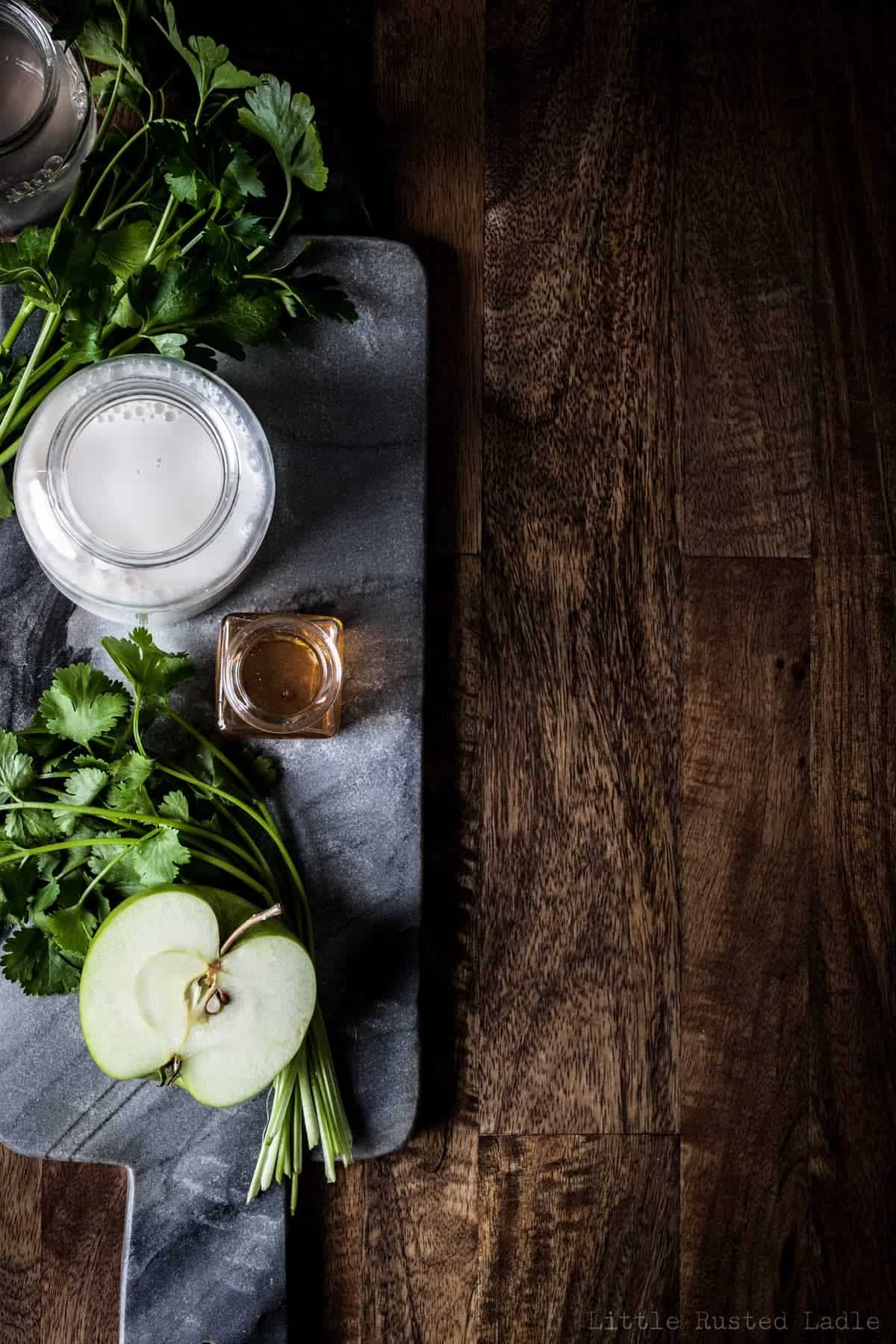 We decided to combine some leftover oatmeal,(you can use quinoameal, or buckwheatmeal as well) in case you still had some, with cilantro, parsley, coconut water, almond milk, fresh apple, honey and ice to create a healthy smoothie loaded with super hero powers to help your body fight off those annoying villians.  It tasts good, it's refreshing, cheap and easy to make and a great way to finish our ancient grain month with a healthy bang.  So the next time your feeling a little sluggish, confused, or have annoying muscle aches, pick up some ancient grains, cilantro and parsley and throw them in a blender with some milk, fruit and ice.  It may just keep the doctor away better than that lonely apple.  It certainly can't hurt.  For more information about how to use cilantro as a heavy metal remover, check out this article from Natural Society.  Until next time, remember to cook with love and live to cook.
Jim & Jena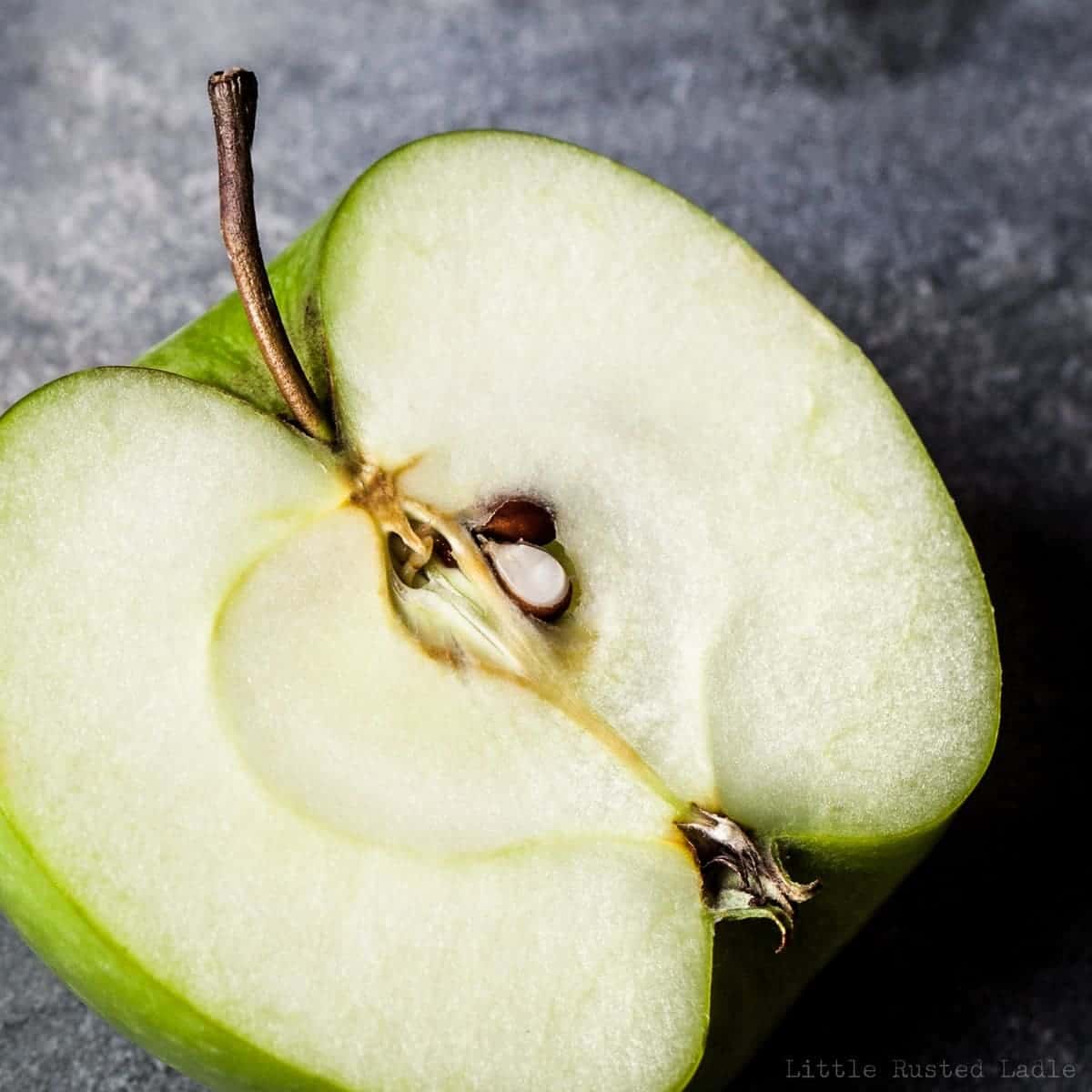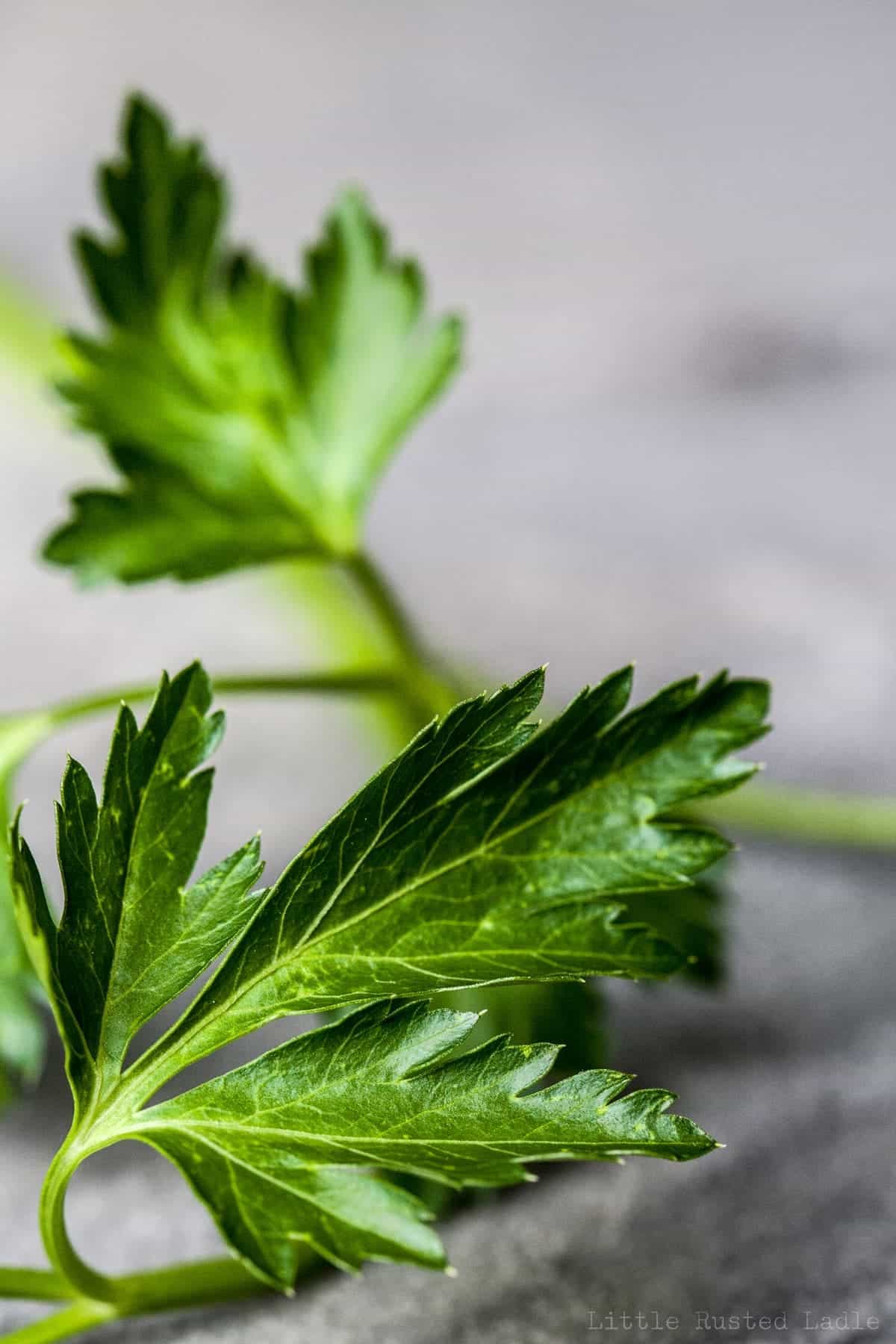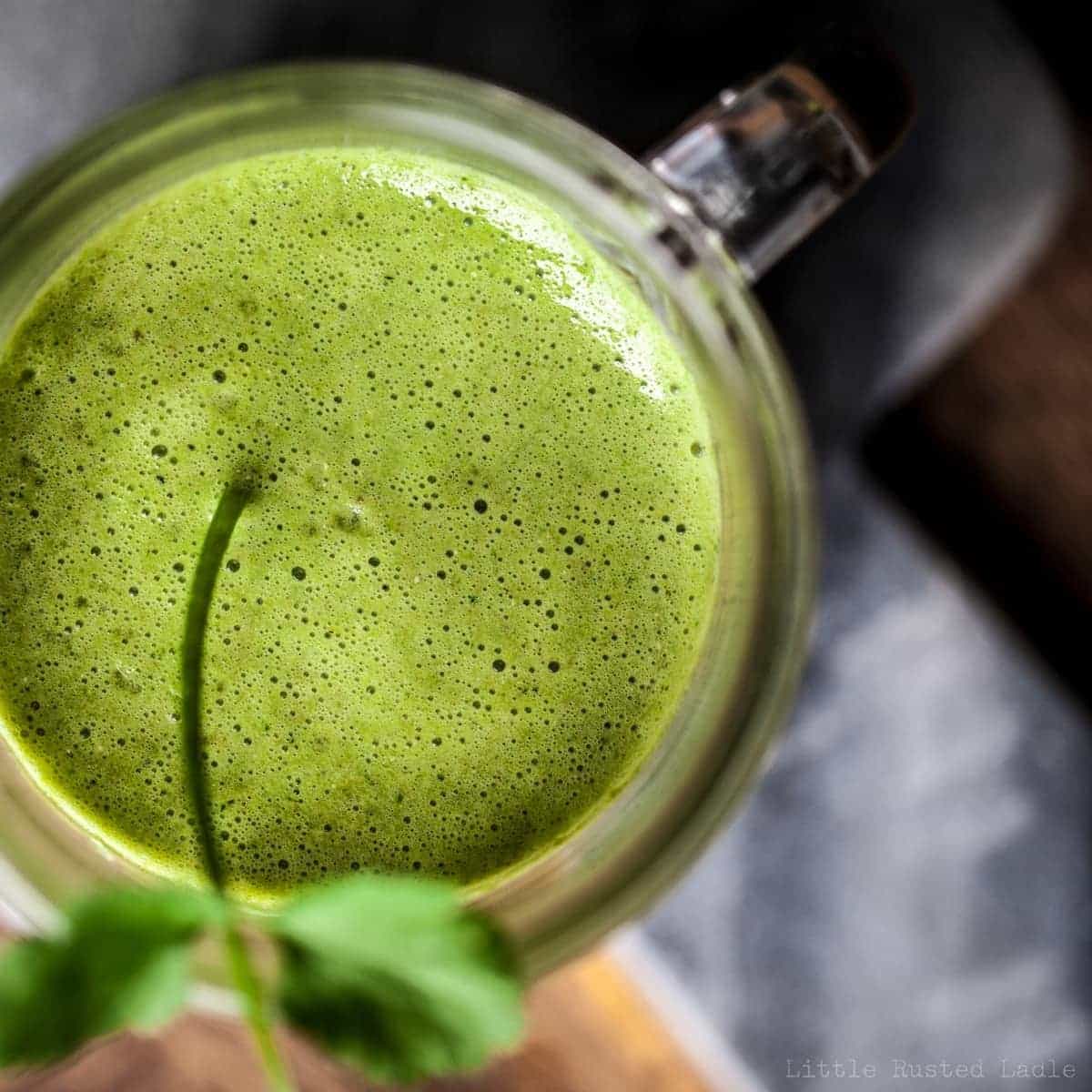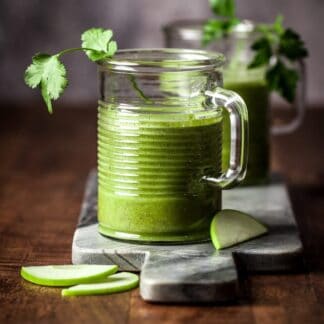 Ingredients
1/4

cup

leftover oatmeal

quinoameal, or buchwheatmeal

1

cup

Almond milk, coconut milk, or skim milk

1/2

cup

Cocunut water

1/2

cup

Green Apple

1/4

cup

Fresh parsley

1/4

cup

Fresh cilantro

1

tbsp

Raw honey

3-4

Ice cubes
Instructions
Combine all ingredients in a blender. Blend on high until smooth. Transfer to a glass and enjoy.
Notes
This drink is best when consumed early in the morning on an empty stomach.