When the weather cools down and the leaves begin to change, all I can think about is caramel. Salty and sweet, sticky and creamy all in one. And the best part, it pairs well with almost everything, including alcohol and apple cider. And especially in a rich, decadent caramel martini – the perfect fall cocktail.
Sit back and relax this fall with a drink that can appease your sweet tooth without a complicated or time-consuming recipe. Caramel drizzle enhances the shaken, frothy, caramel martini so you're satisfied with every sip.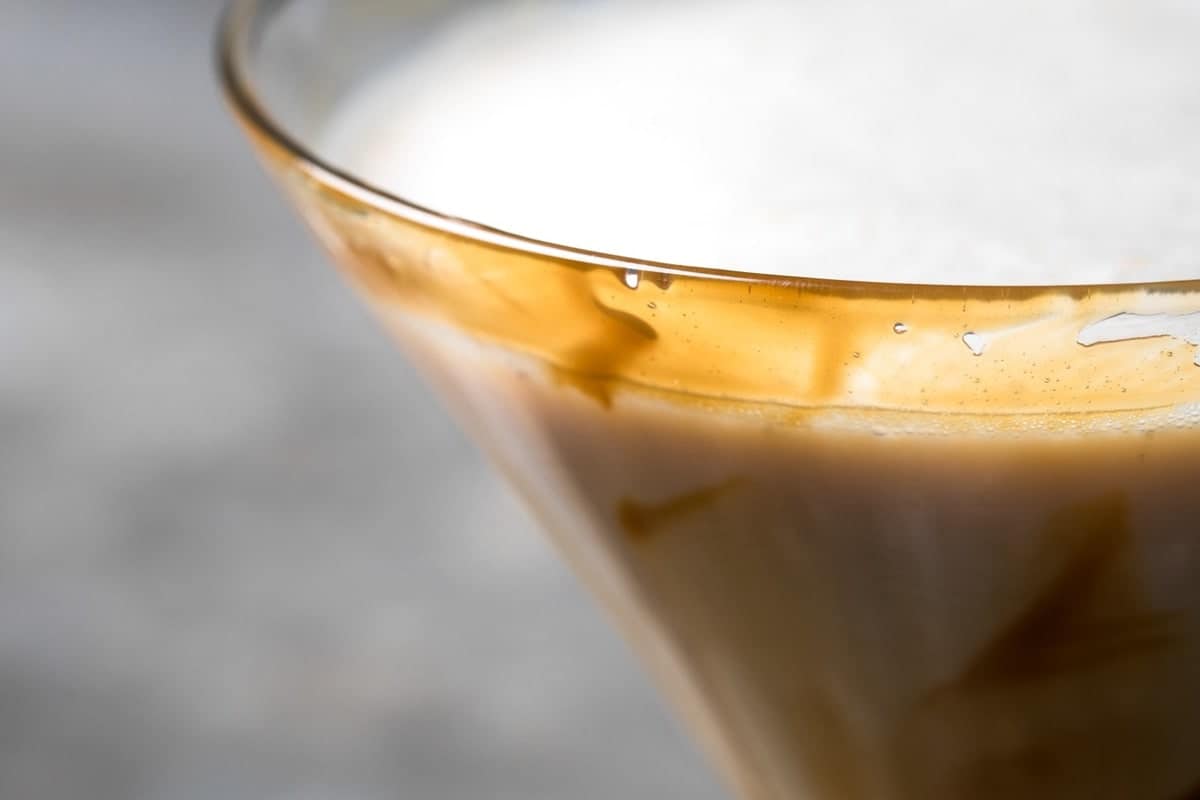 The Caramel Cocktail
Up here in the Midwest, especially when fall and winter roll around, we are apt to stay put, and savor an after-dinner drink. We will do almost anything to prolong our friendly stay and avoid heading back out into the cold.
And while some prefer an ice cream-based drink, or something cozy warm, like hot chocolate with Homemade Marshmallows, an appealing alternative can be a smooth, sweet cocktail that warms from the inside.
Sip and Savor
Enter rich, drippy caramel with  vodka, Baileys Salted Caramel Liqueur, fresh apple cider, salted caramel coffee creamer, Dulce De Leche or caramel topping, and smoked sea salt.
Simple—effortless even, and yet oh so satisfying. Serve your caramel martinis in unique glassware for that extra bit of showmanship your guests will remember, setting a standard to meet for all other parties this season.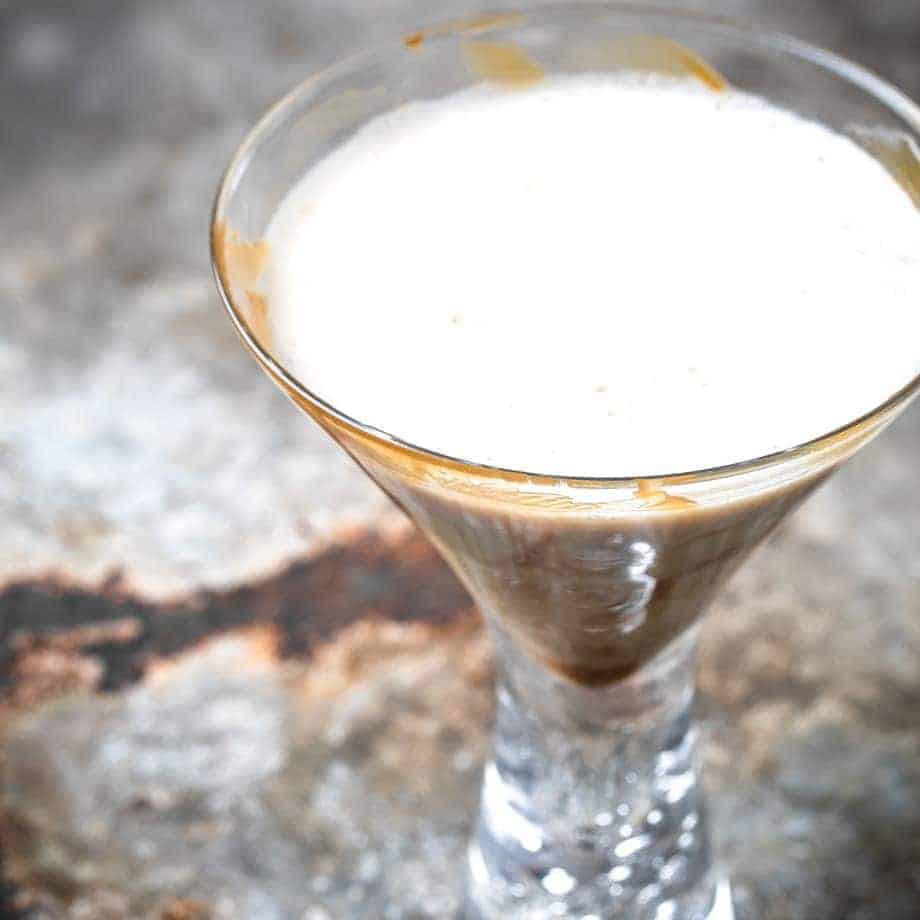 Revel in all that fall has to offer this season, and don't forget to cook with love and live to cook.
Jim & Jena
Can't get enough caramel? Try our homemade Salted Caramel Coffee Syrup for another fabulous fall recipe.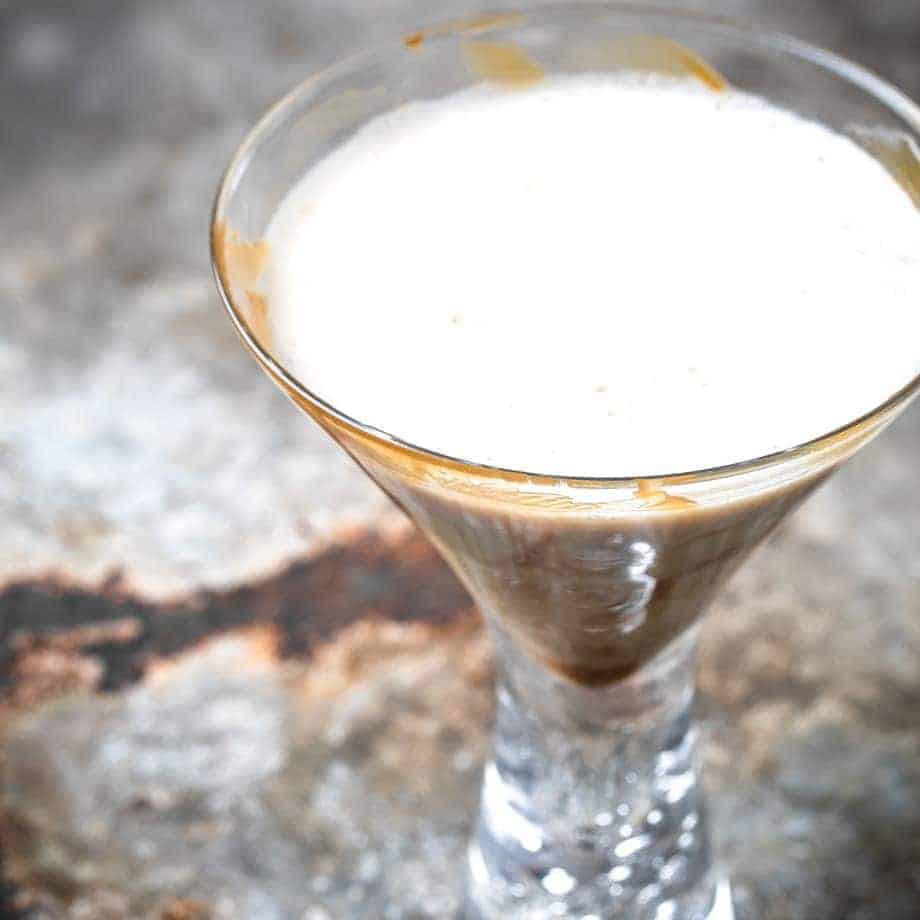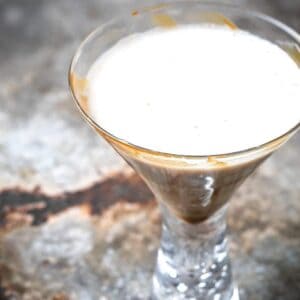 Ingredients
4

ounces

Vodka

4

ounces

Baileys Salted Caramel Liqueur

2

ounces

Fresh apple cider

1

ounce

Salted caramel coffee creamer

2

Tbsp.

Dulce De Leche or caramel topping

1/4

tsp.

Smoked sea salt
Instructions
Prepare 2 martini glasses by placing glasses into a freezer for 15 minutes. Remove glasses.

Drizzle dulce de leche around inside of both glasses. Set glasses aside.

To make martini: Add 1 cup of ice to a large drink shaker.

Add vodka, Baileys, apple cider and coffee creamer. Place top on shaker.

Holding cap down with one finger, shake 8-10 times up and down. Remove cap.

Strain liquid into prepared martini glasses and sprinkle smoked salt on top. Serve.