La Farge, Wisconsin is home to less that 800 residents.  However, this tiny town is the last sign of civilization you will find before winding your way through the narrow country roads flanked by rolling hills, tall trees and an occasional farm that lead you nine miles out of town to Bernie Miller & Larry Sebranek's place where some of the best maple syrup in the state is made.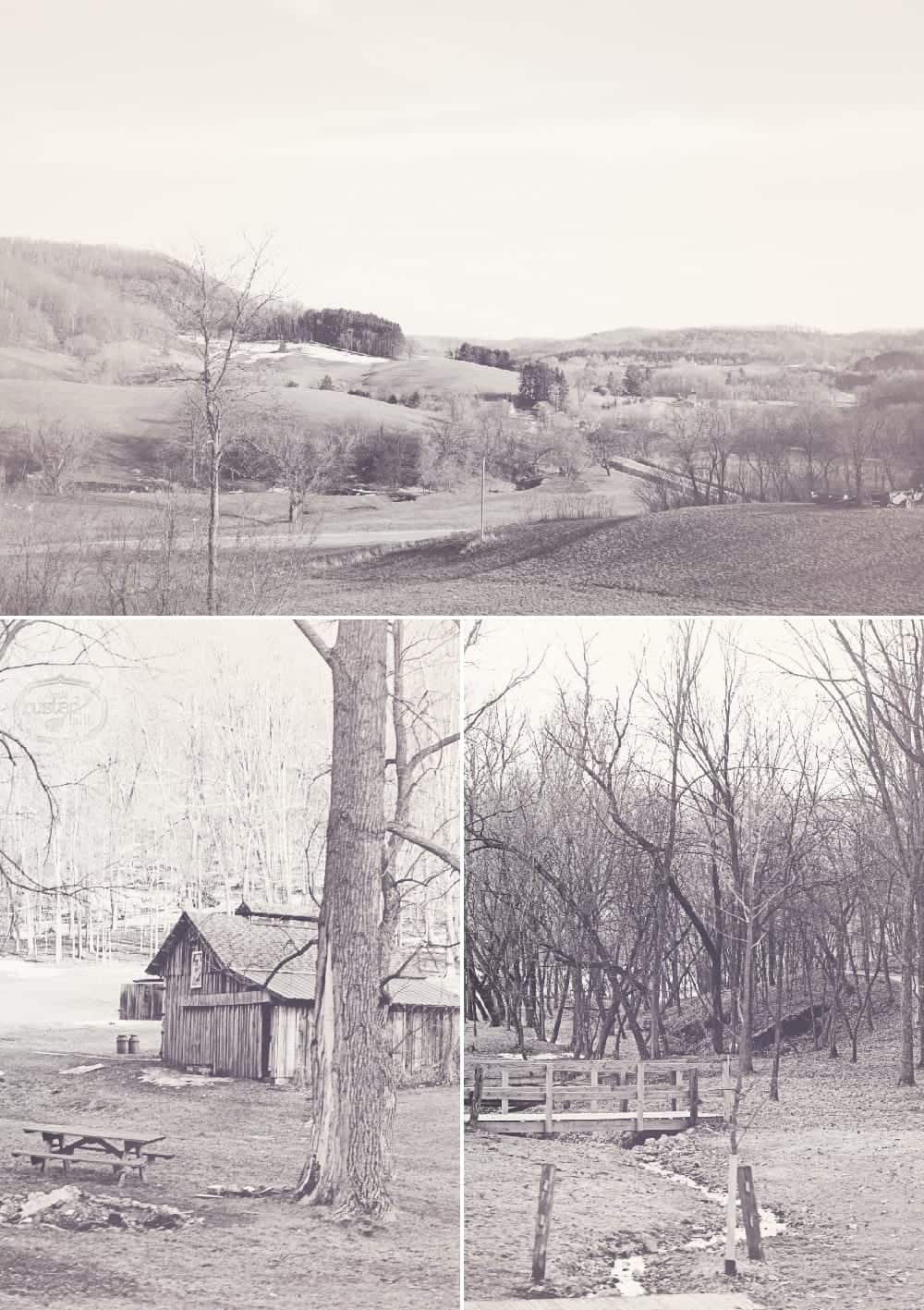 More rolling hills, a meandering creek, and a rustic wood cabin greet you on your way down the gravel road to Larry's place.  The third week of August every year this location hosts one of the finest bluegrass festivals in the country aptly named "Larryfest".  Continue down the gravel road and you find another cabin they call "The Sugar Shack".  This is the real life cabin you envision when you see that syrup in the store with the little cabin on the label.  A label that has an ingredient list that starts with corn syrup and contains chemicals like sodium hexametaphosphate doesn't seem quite right.  Bernie and Larry along with their family and friends have been crafting the finest maple syrup I have ever tasted for over a decade.  It's smoky, sweet flavor is unique because of their old world way of using a wood fire to cook down the sweet sap produced every spring by sugar maple trees on their land.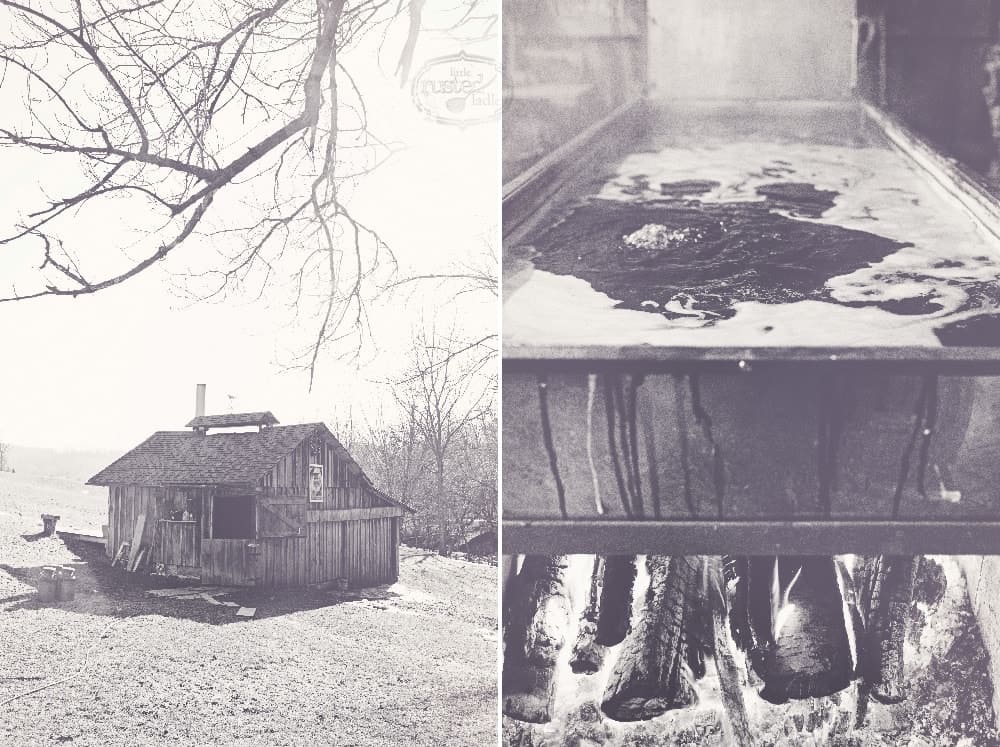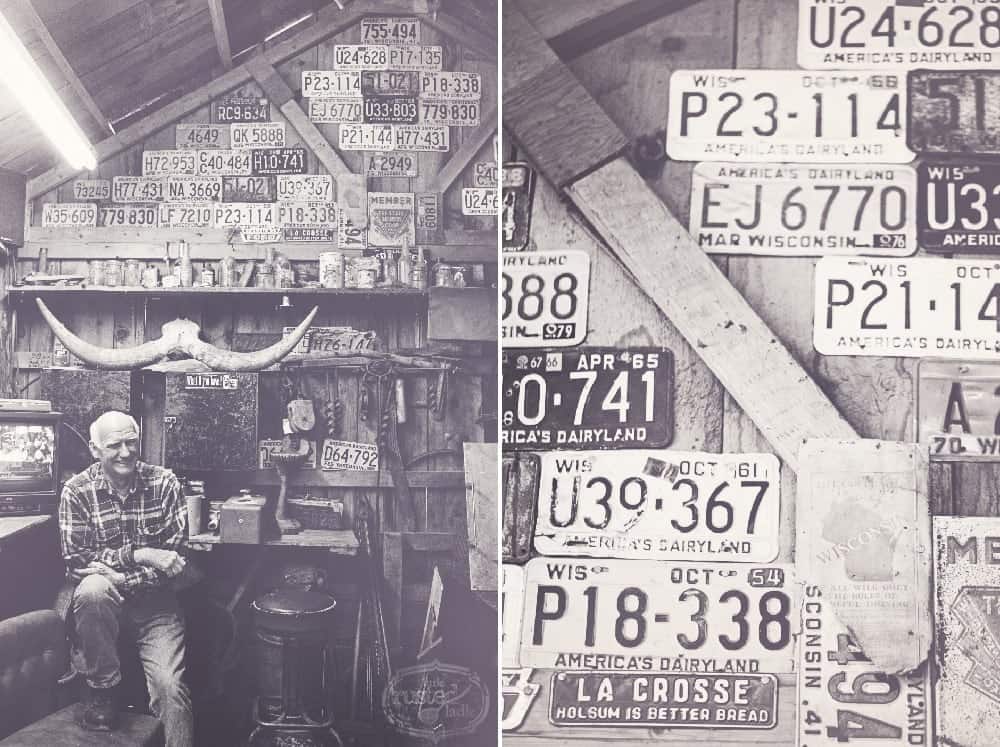 The license plates adorning the walls and the antique maple syrup making implements help tell the story of Bernie & Larry's dedication to the craft of making maple syrup. Unlike most maple syrup producers, They aren't driven by the profits of making this increasingly expensive pancake condiment.  You won't find their syrup in stores or even at farmers markets. You can't buy it online or from a distributor.   Instead, simple word of mouth and a phone call connects buyer to Bernie or Larry.  Bernie will tell you that their maple syrup is organic.  However, he doesn't need a costly certification or permission from a government agency to prove it.  It's organic because he says it is.  No additives or sodium hexawhatever.  Simply tree sap cooked down to 217 degrees over days of cooking, skimming, and checking sugar content.  They don't rely on focus groups or test panels to tell them that "organic" scores well,  They do it that way because that's what makes their syrup taste better.  It really is that simple.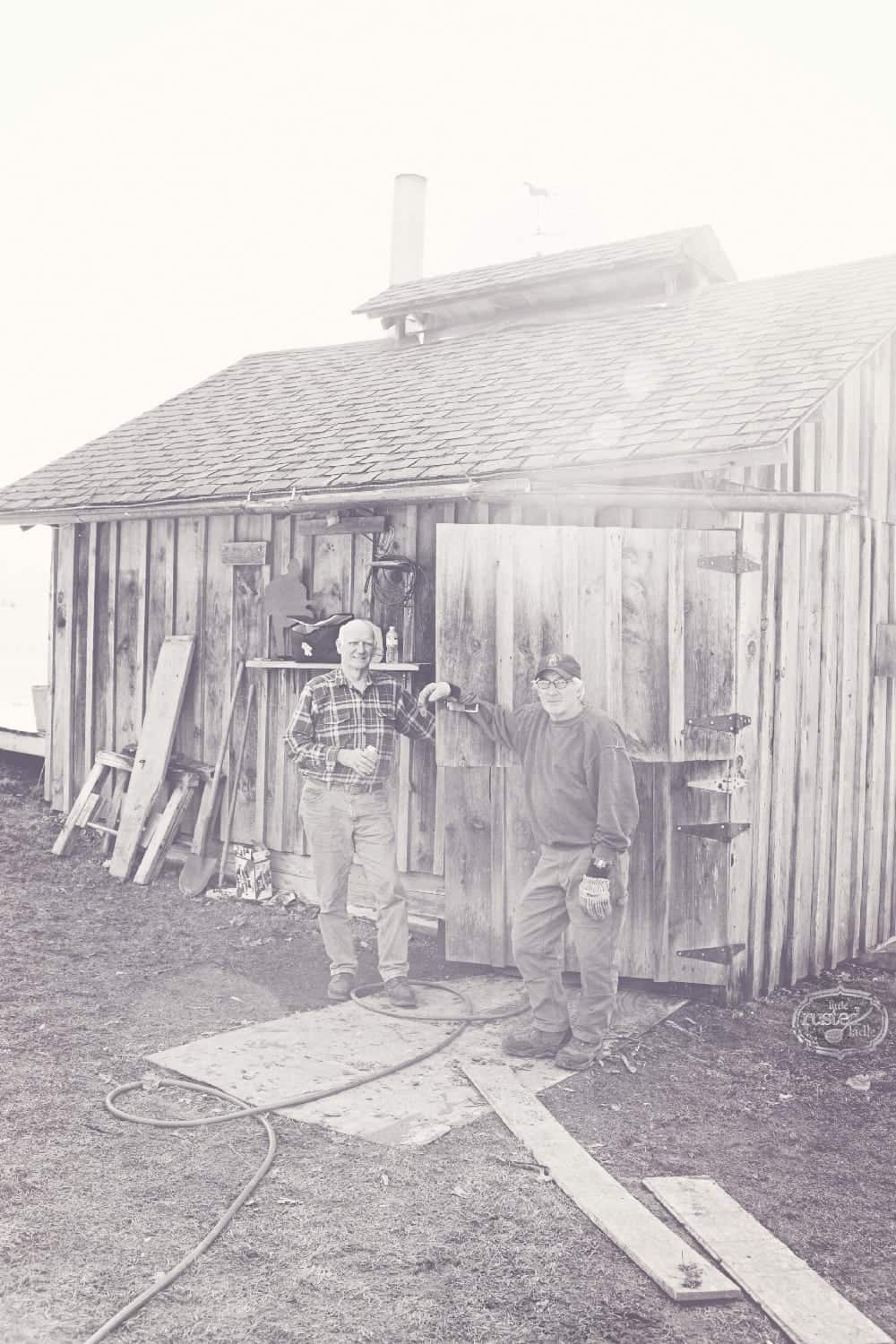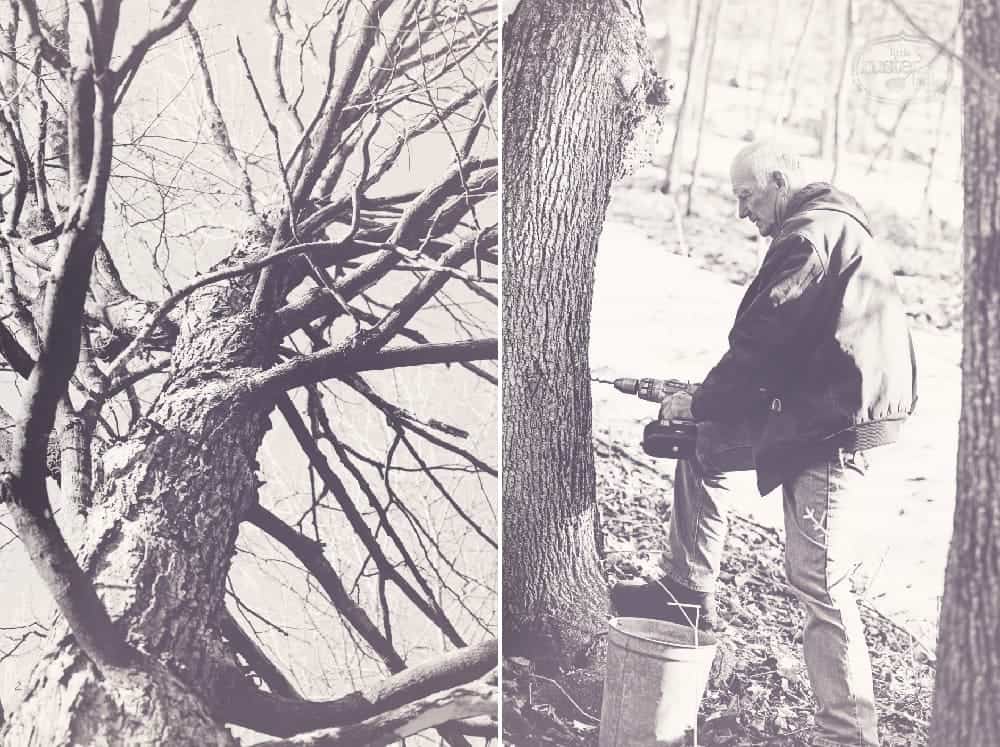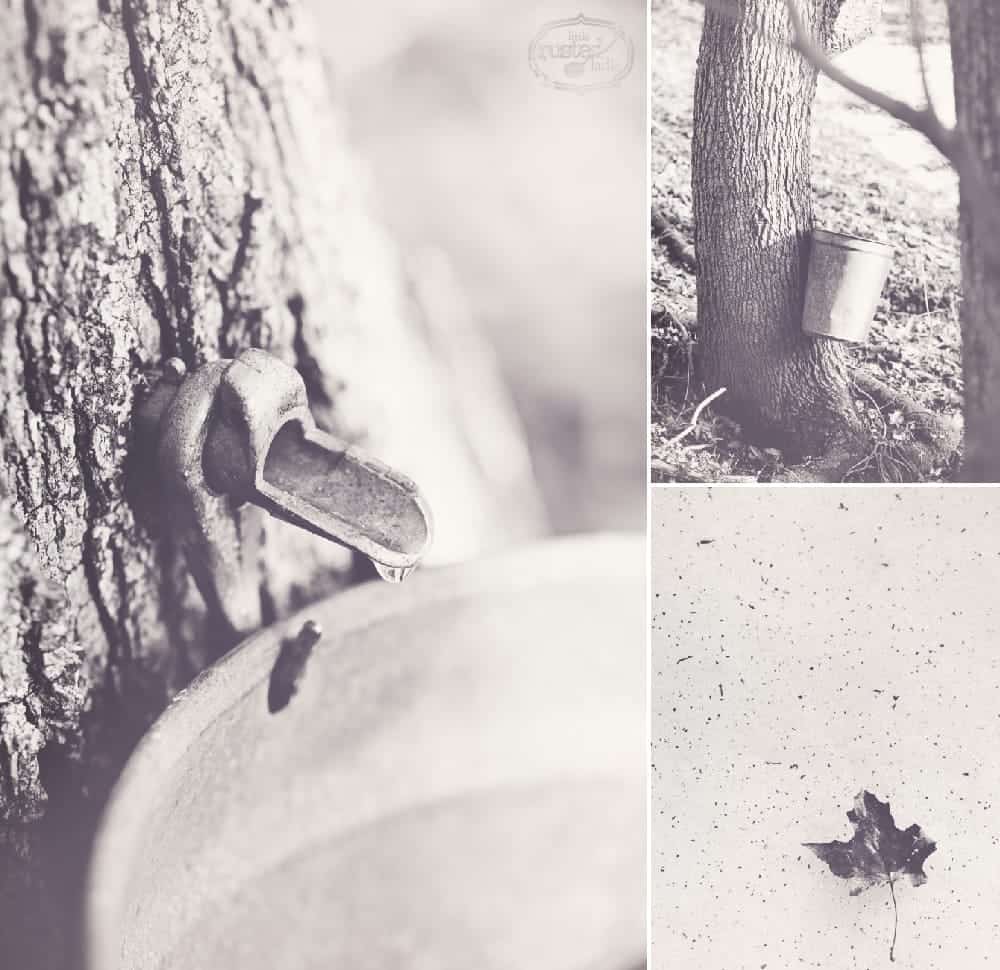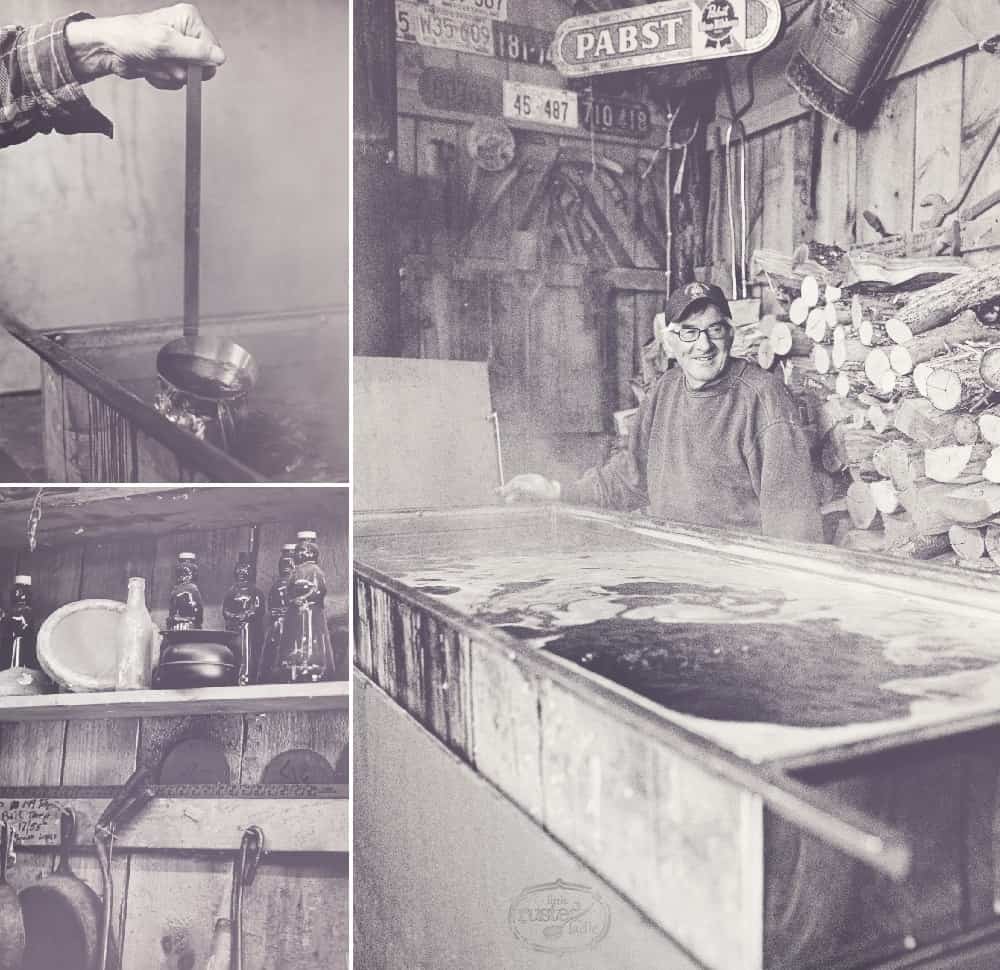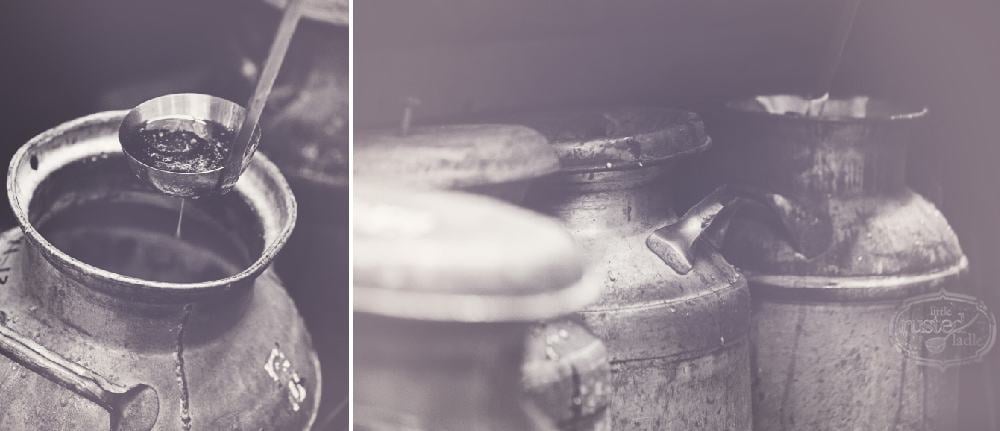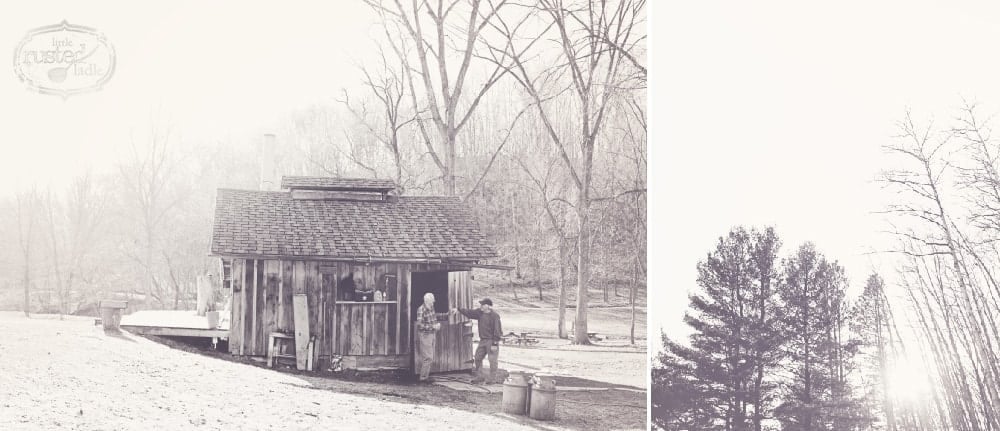 You may never see Bernie and Larry's maple syrup in a store near you. However, knowing that there are still true artisans out there willing to bypass some modern conveniences or making an extra buck to create a sweet liquid that defines the word sustainability is indeed comforting.  Every year picking up a couple bottles of this delicious liquid is high on the to-do-list with me and many of my friends.  Even if it means an almost three hour drive to get it.  It always goes quickly, but it's always enjoyed the way fine foods should be, with the knowledge of where it came from and the full enjoyment of it's existence.


This Mothers Day, instead of giving mom a store bought card and a cup of coffee while she makes breakfast, give her breakfast in bed featuring the Whole Wheat Pancakes with Maple Blueberry Sauce, a bowl of Aunt Dana's Maple Granola or a Maple Coffee Cooler.  Tell her as she enjoys the sweet treats that somewhere in the hollars of the Kickapoo Valley in rural Wisconsin, there are distinguished gentlemen, who work day and night every spring to produce a maple syrup in the tradition of ancestors long gone.  Instead of discussing the recipes, I think it is more appropriate this time to simply thank all the mothers out there who everyday work tirelessly to raise their children, rarely getting the credit they deserve.  Thank you all.  Until next time, remember to cook with love and live to cook.
-Jim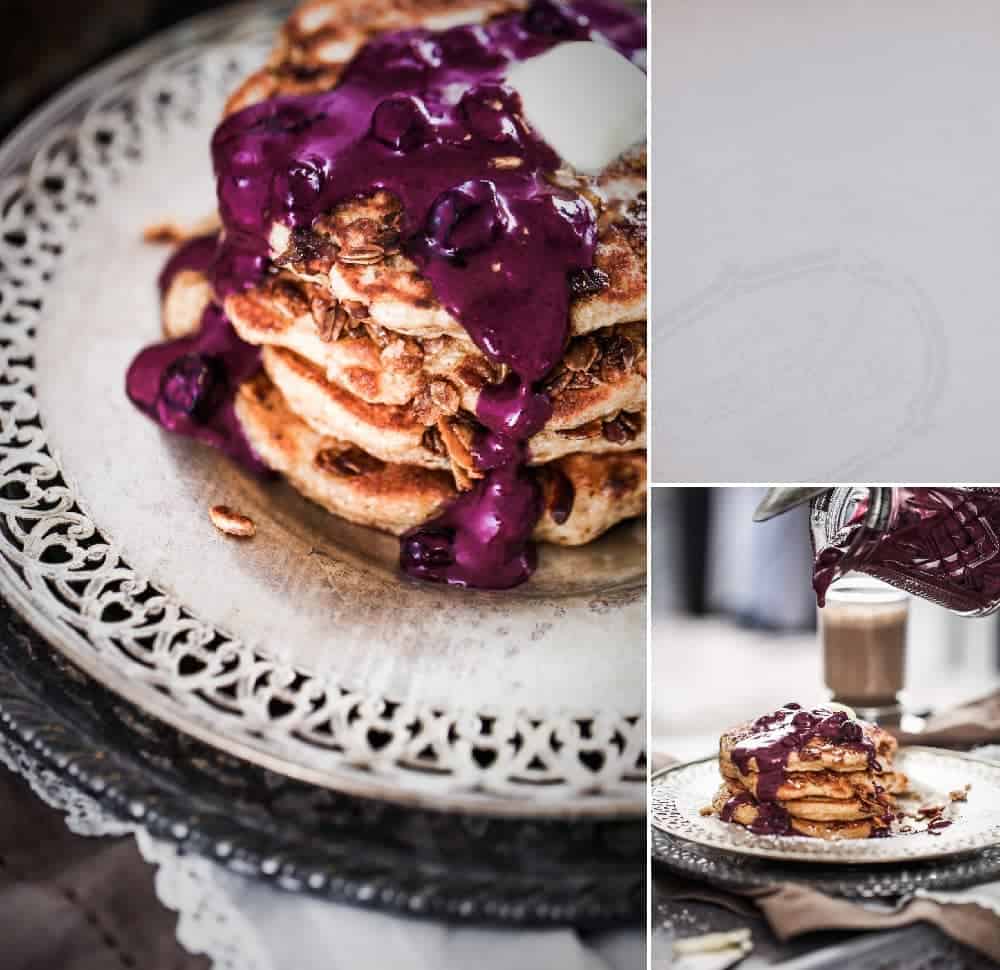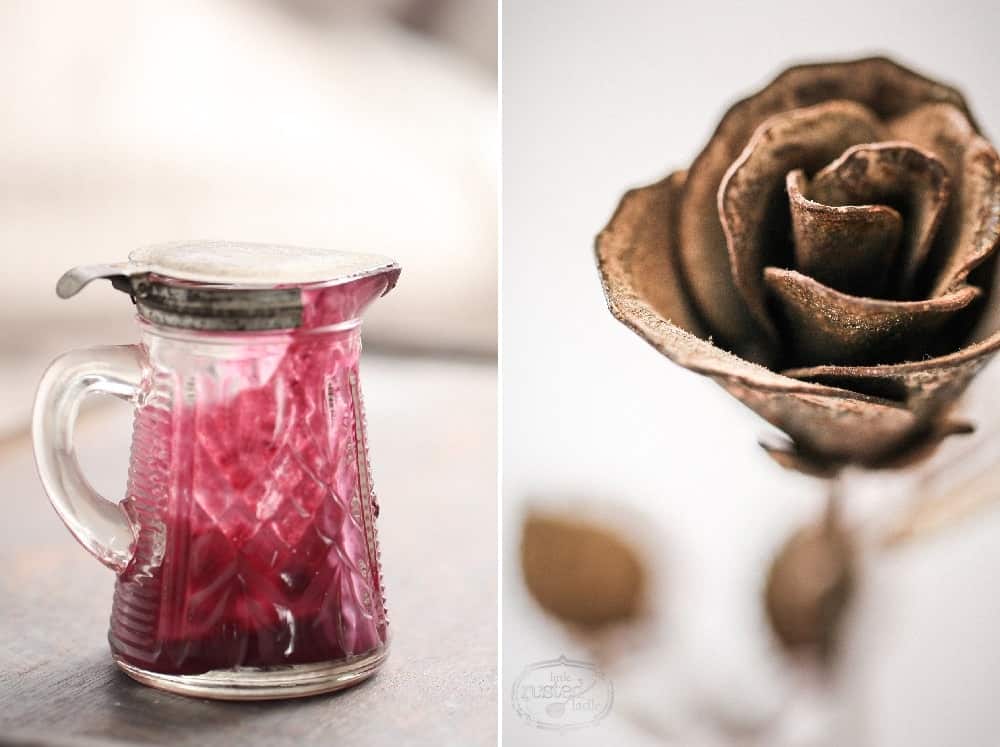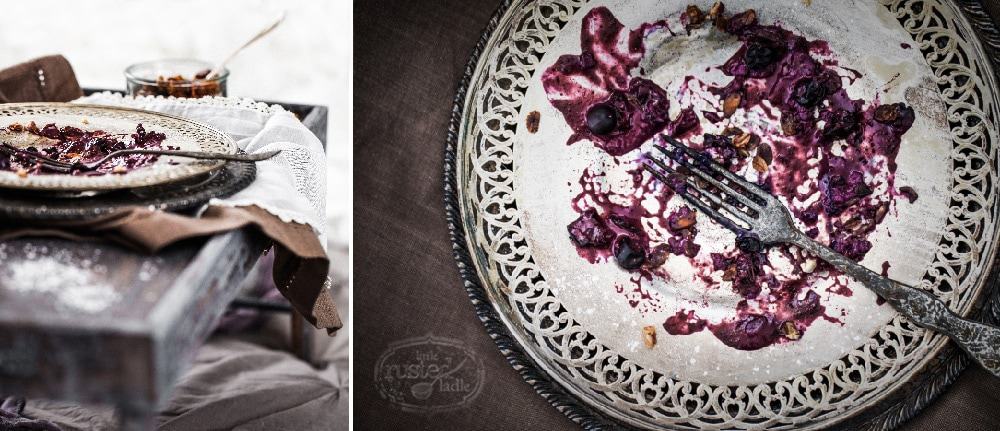 0