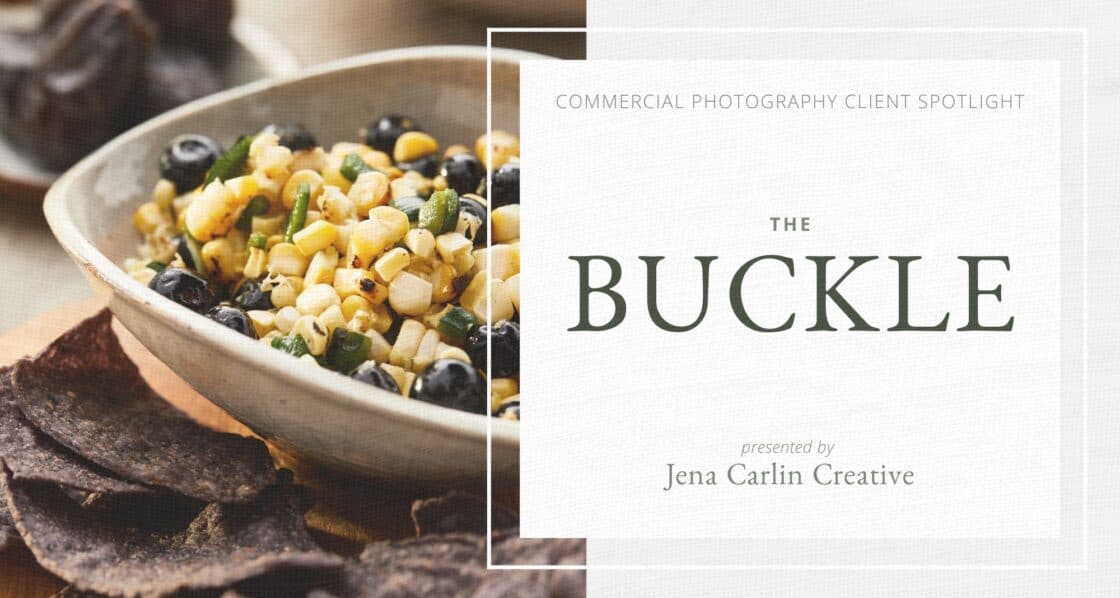 Client Spotlight: Recently I booked another lifestyle food photography job with The Buckle. Instead of Montana, this time I flew out to sunny Arizona for a summer-inspired jeans campaign. We are also sharing sister blog posts on both Little Rusted Ladle and The Buckle's blog today about the trip! Check it out here, or I'll have a link at the bottom for when you're finished with this one.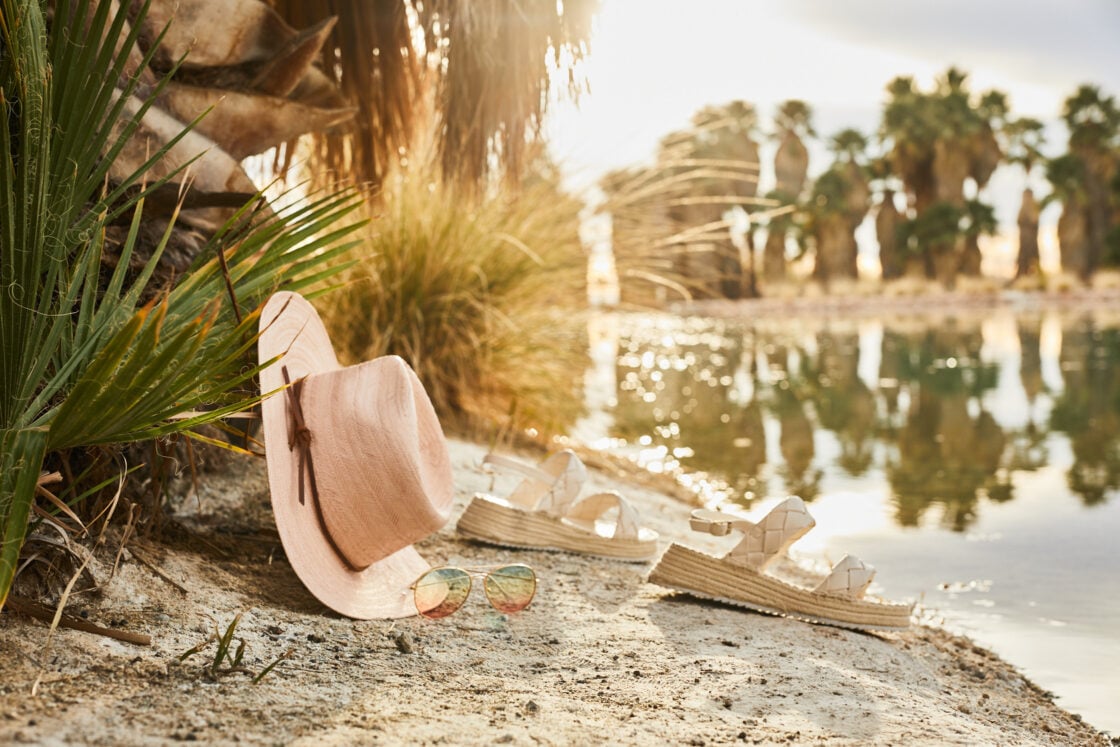 For this job I was able to be both a food and lifestyle photographer. If you've been following the blog for awhile, you'll recognize the Blueberry Sweet Corn Salsa on-set in these images. But what does yummy blueberry corn salsa have to do with jeans? In my opinion, a lot!
The feelings, aspirations, and experiences we often see in clothing advertisements are meant to sell us on the whole package. For example, 'When I'm wearing Buckle jeans, I can be cool, fun, spontaneous, and enjoy the summer.' We are sold on the experience and then, if all goes well, we are also sold on the product.
Part of creating that scene can be the food, beverages, and camaraderie we enjoy while hanging out. Foods and flavors are really strong ties to memory, so when we add really beautiful, appetizing food to something like a commercial for jeans, we are adding another layer of attachment; another outreach to the consumer in an effort to tie as many good feelings to the scene as possible. That is kind of lifestyle food photography in a nutshell.
So that's what we did! I worked with food stylist Jillian Atkinson out of New York who I first met at The Master the Art of Food Photography Summit I hosted in the summer of 2019. Jillian researched local stores before arriving and bought all of the ingredients when she landed. The shoot was at a stunning public park, so she did all of her prep in an RV! She had a lot of coolers to keep the food looking fresh throughout the shoot.
The prop stylist, Nocholar Faiella did a phenomenal job setting up the table. We were really able to capture the upscale water-side picnic vibe with his low table, cushion seating, and rustic Southwest textiles.
On the photography side, I knew we were going to be working in the heat (Arizona) and with the hard light coming from the sun. This fit with the summer theme of the shoot, so we were able to incorporate the natural light in a beautiful way.
To enhance what nature was providing and account for any irregularities, I used Profoto B1x lights. We used warming gels, hard light, and an Octabox to match the natural light. The park we were in had these amazing palm trees along the edge of the water. We were able to use the palm leaves as cucoloris to modify the light.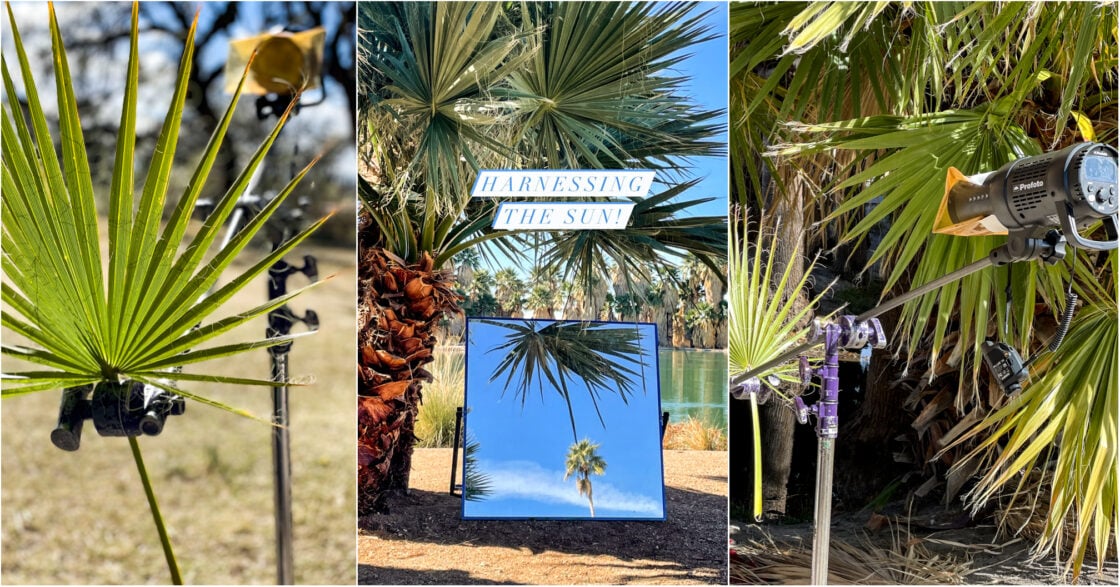 The lifestyle food photography shoot was an absolute success. Everyone worked so hard to keep the pace quick, but were really down-to-earth and easy to work with, so we accomplished our goals and had fun!
If you'd like to see some of The Buckle and Little Rusted Ladle's past collaborations, tap here!
Check out this link for the original Blueberry Sweet Corn Salsa recipe we recreated for this shoot.
And, go take a look at the sister blog post on The Buckle! I was so excited to work with them again. You will see some more sneak peek photos of this new campaign there.
Update: The campaign is live! Check out additional photography with this Sip On Summer post featuring a pineapple jalapeno drink and the entire Summer With Style campaign!
This scene definitely inspired me to not wait for a special occasion, but create one!
-Jena
Credits:
Creative Director: Troy Forest
Art Director: Rutheah Rodehorst
Photographer: Jena Carlin of Little Rusted Ladle
Photo Assistant: Austin Ho
Product Stylist and Digital Tech: Katelynd Berg
Food Stylist: Jillian Atkinson
Prop Stylist: Nicholas Faiella