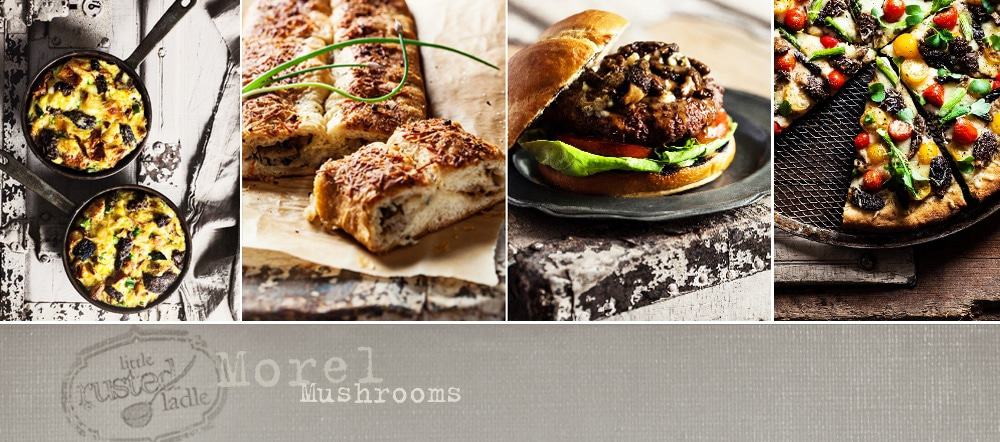 Every Spring, the time honored tradition of hunting for tasty treasures in the woods happens right around the time lilac bushes start blooming, dandelions start budding and the nighttime temps climb over 50 degrees. No, I'm not talking about an Easter egg hunt. I'm talking about hunting for one of the most elusive edible mushrooms on the planet, the morel mushroom. Unlike animals, morel mushrooms are not very fast. Don't tell that to mushroom hunters though. I swear they run around hiding from us. Just when you are about to give up exhausted from walking in the woods for hours with no shrooms in hand, you'll find a whole bunch of them just sitting there ready to be picked.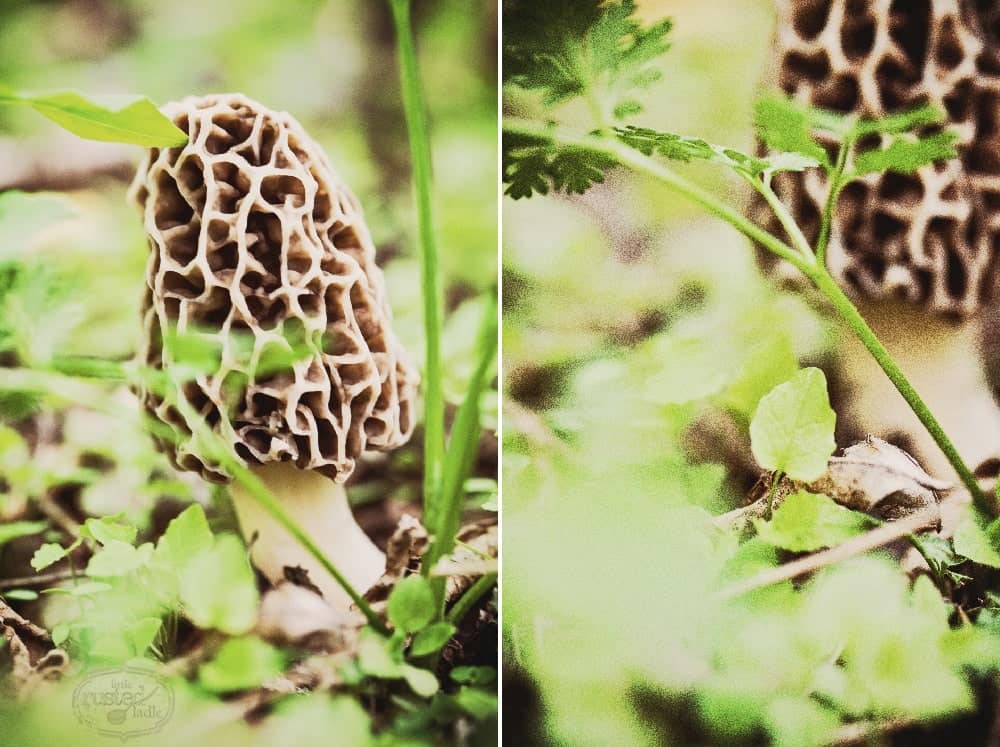 Hunting for morel mushrooms is not unlike an Easter egg hunt. Except for a few differences. Imagine the Easter egg hunt is in the woods. Now imagine those Easter eggs being the size of your thumb, speckled brown in color, blending in with the leaves on the ground. Now imagine that someone tells you there may not be any to find, and if there are, they don't know where they are. Add in the threat of getting a tick, or the dangers of thorny briar bushes, poison ivy, stinging nettles, spiders everywhere, the occasional snake, wild turkeys flying up in front of you, deer suddenly jumping up or realizing you are lost and have no idea where you are or how to get back to the start of the hunt. Now you have an idea what hunting for morel mushrooms is like. Sound like fun? Well, it is. I would say without a doubt, it is completely worth all that trouble.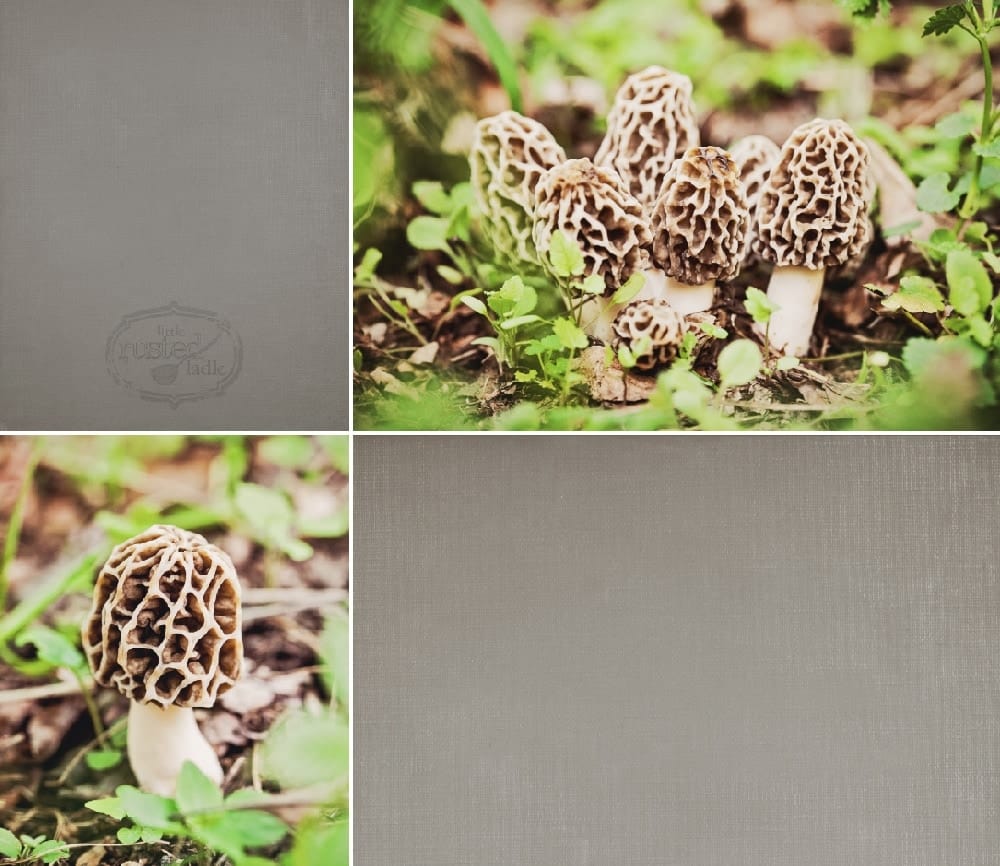 It's not a casual stroll in the woods for our family, it's a month long obsession that starts at the end of March and goes until we stop finding morels.  Beth started hunting over 15 years ago when her bestie's dad taught her how to hunt.   She in turn dragged her kids into the woods with her after the addiction took hold, which has now been conveniently handed down to Beth's daughter Danielle and now down to her one year old daughter Cora. Cora has already discovered that when she picks a morel and puts it in the bag, mommy, mamaw and manpaw will give her praise. By the way, manpaw is the masculine, cool name I gave myself when confronted with the fact that I am now a grandpa. We advise everyone to take kids out early and often, then let them find the mushrooms for you. Besides they're closer to the ground than we are, so it only makes sense.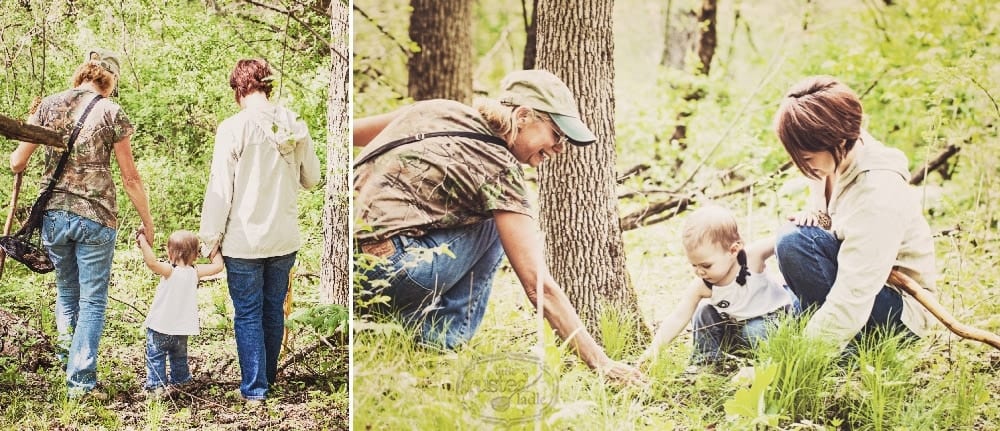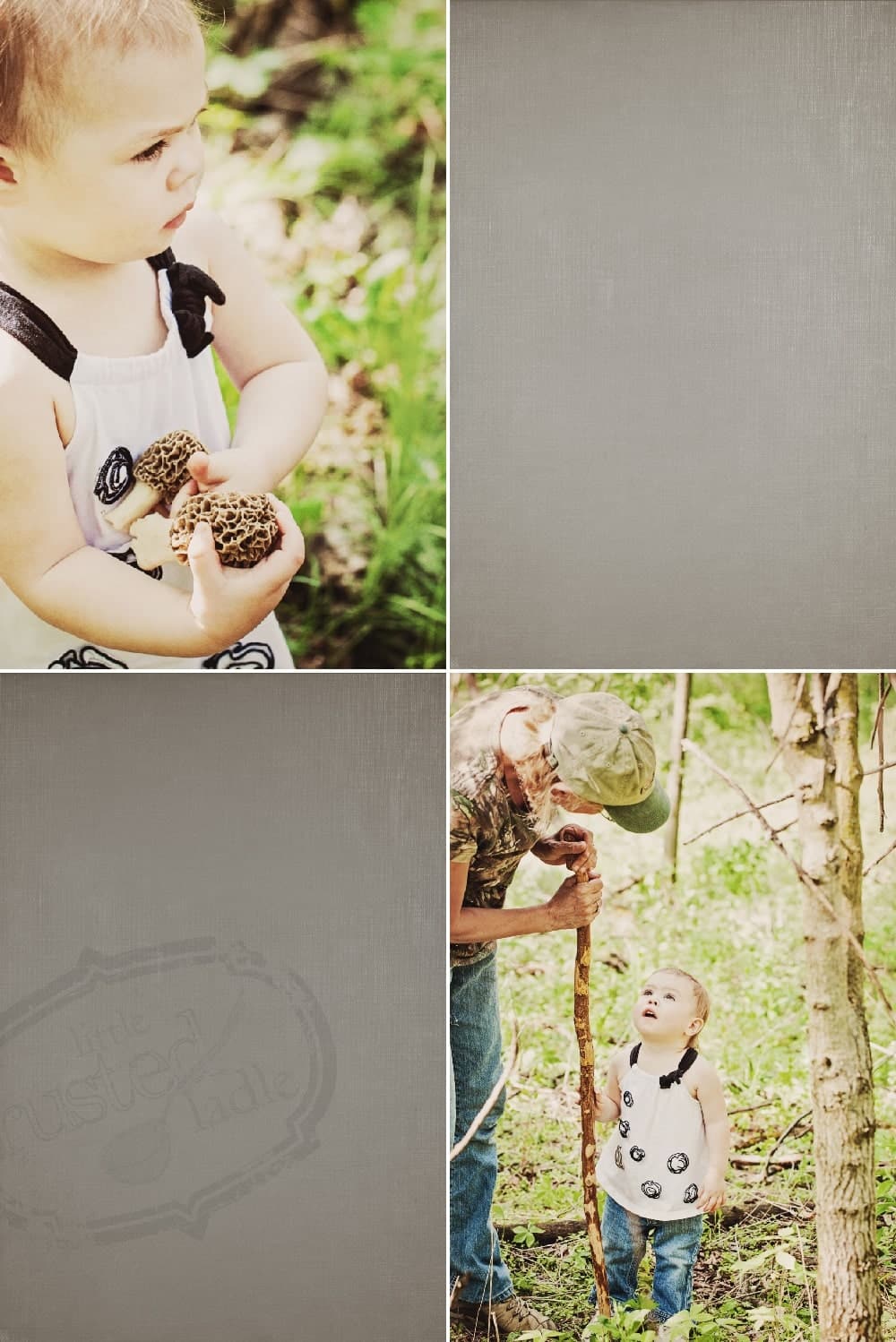 It's easy for Beth and I to be obsessed with morel mushrooms. She and I own a wild mushroom business called P. Dickey's. We make wild mushroom seasonings and mixes. Many of which contain generous amounts of morel mushrooms. To find out the story about our business, click the P. Dickey's logo at the bottom of the page. Anyway, ask people who love morels why they like them, and you will often hear detailed stories about their mom or dad, grandma or grandpa, aunt or uncle taking them to hunt for the elusive mushrooms. Hiking through the woods to their favorite "spot" with an onion sack in hand, picking the fruits of the forest, then bringing them home, cooking them up in butter and eating them quickly over the stove while they are still in the pan. Morels are the ultimate organic food. Much like Uncle Bernie's maple syrup, morel mushrooms show up, allow us to pick them for about three to four weeks, then disappear again until the following spring. They can't be successfully cultivated and they are not predictable. They depend on perfect growing conditions to thrive, and if you abuse them and refuse to break or cut them at the base of the stem, they often never return. Much like the truffula trees in the classic Dr. Seuss book The Lorax.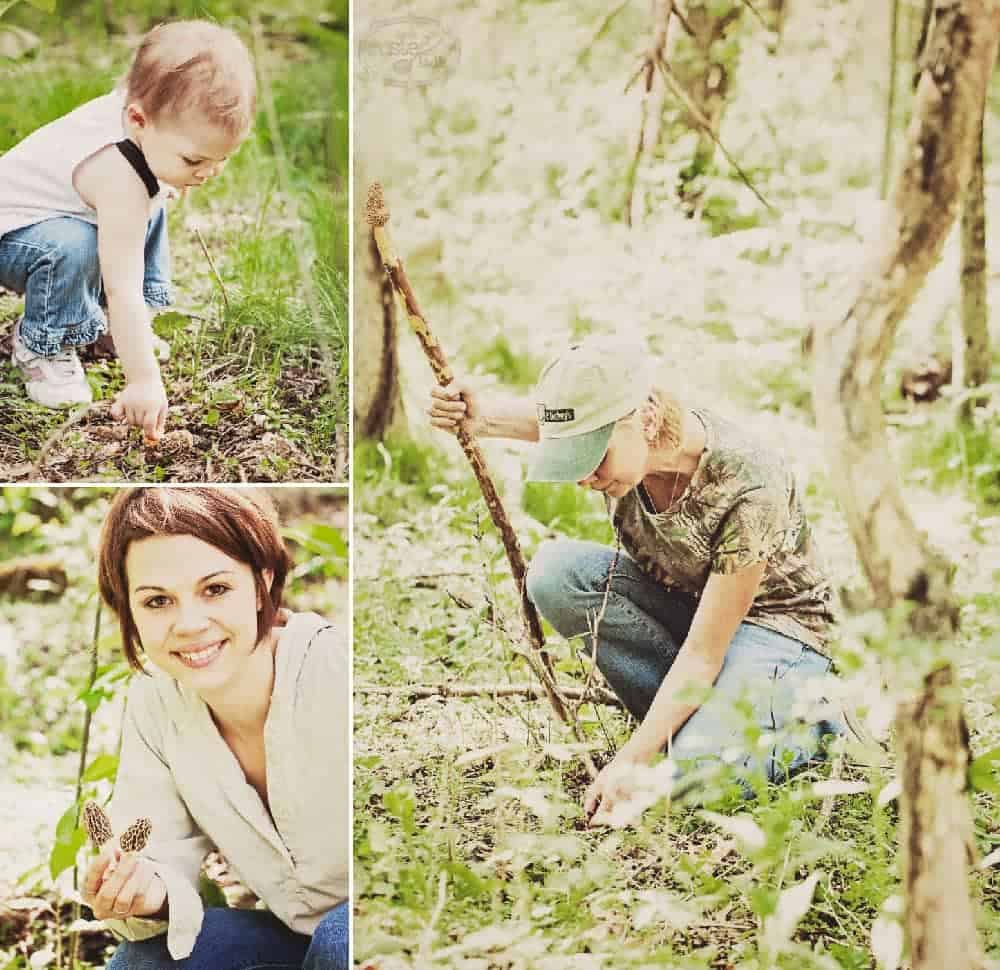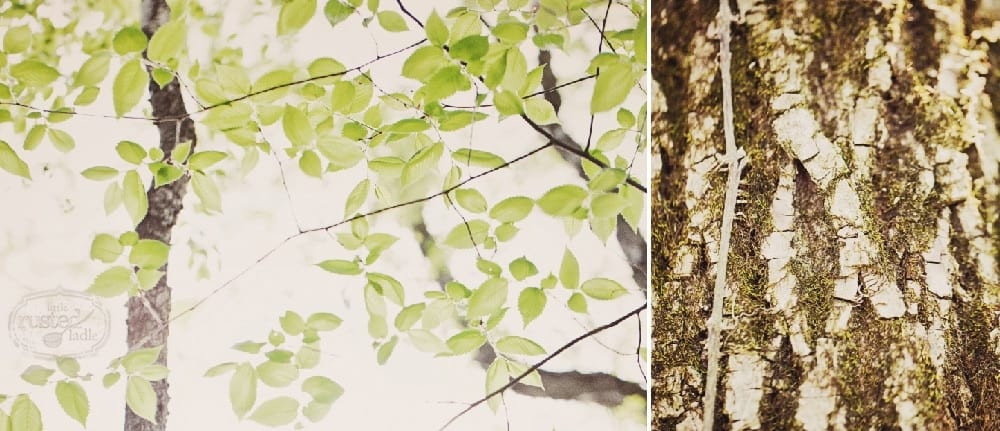 If looking for these spongy treasures is on your to do list, Beth & I would have a few suggestions. The first rule of shroom is never ask a mushroom hunter where they found their morels. If your lucky, you will get the standard "in the woods" comment. The second rule of shroom is find the tree, find the mushroom. What kind of tree depends on where you live. In the south it may be poplar or sycamore. The west may be in previously burned forests. The Midwest is primarily dead elms and live ash trees. However, we have found them in abundance under pine trees. Ash trees, where we found most of the mushrooms for this article, have a diamond shaped pattern on the bark. How appropriate. Dead elms are easy to find. We have slammed on our brakes many times while driving the countryside when the holy grail of mushroom trees shines like a beacon in a farmers field. Calling out for us to stop a give a "lookie loo", our term for random wandering onto someone else's property to see if there are any treasures to be found. The perfect dead elm has been dead a couple years and the bark has started to peel from the tree towards the top. If it gets to the bottom and the tree is bare, you will rarely find mushrooms there. It doesn't keep us from looking however. If you are lucky enough to find some morels, how you treat them will determine your level of happiness while eating them.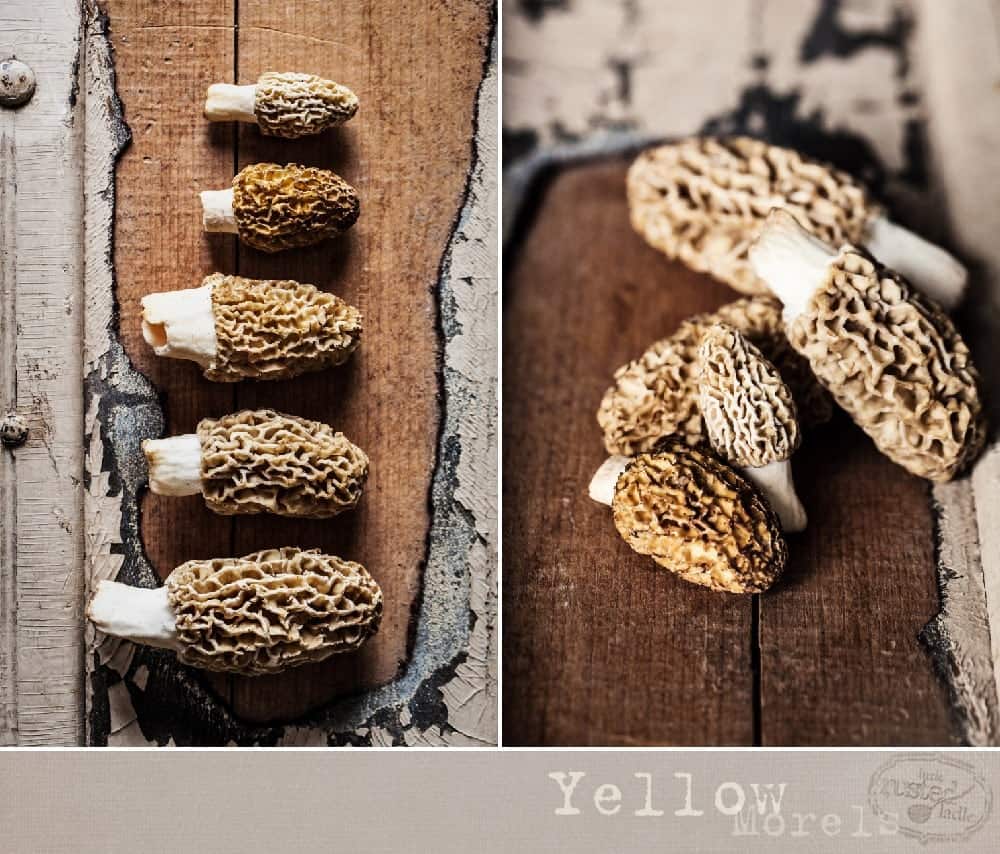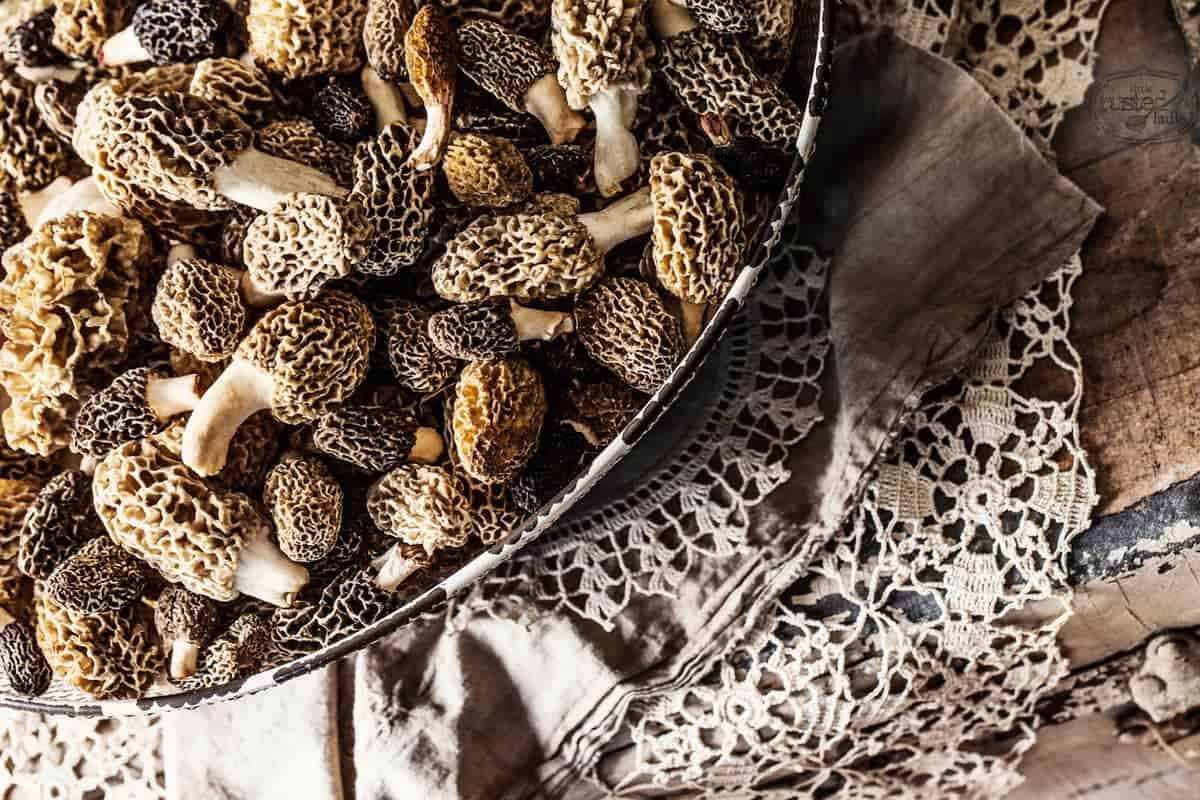 Although morel mushrooms have a one of a kind taste that foodies love, nothing will turn your stomach more than biting into a morel mushroom only to find a slug attached to it. That's why cleaning them properly is paramount. It's simple, but can be time consuming. First, never wash morels until you are ready to cook them. Keep them in a brown paper grocery bag in the refrigerator until you need them. To wash morels, simply cut them in half, which exposes any bugs that crawled inside. Next we like to spray them with a kitchen sprayer attached to the sink. This will get rid of any sand or gritty dirt. Place them on a towel and pat dry. Do this ahead of time so they are nice and dry when cooking. Time to cook.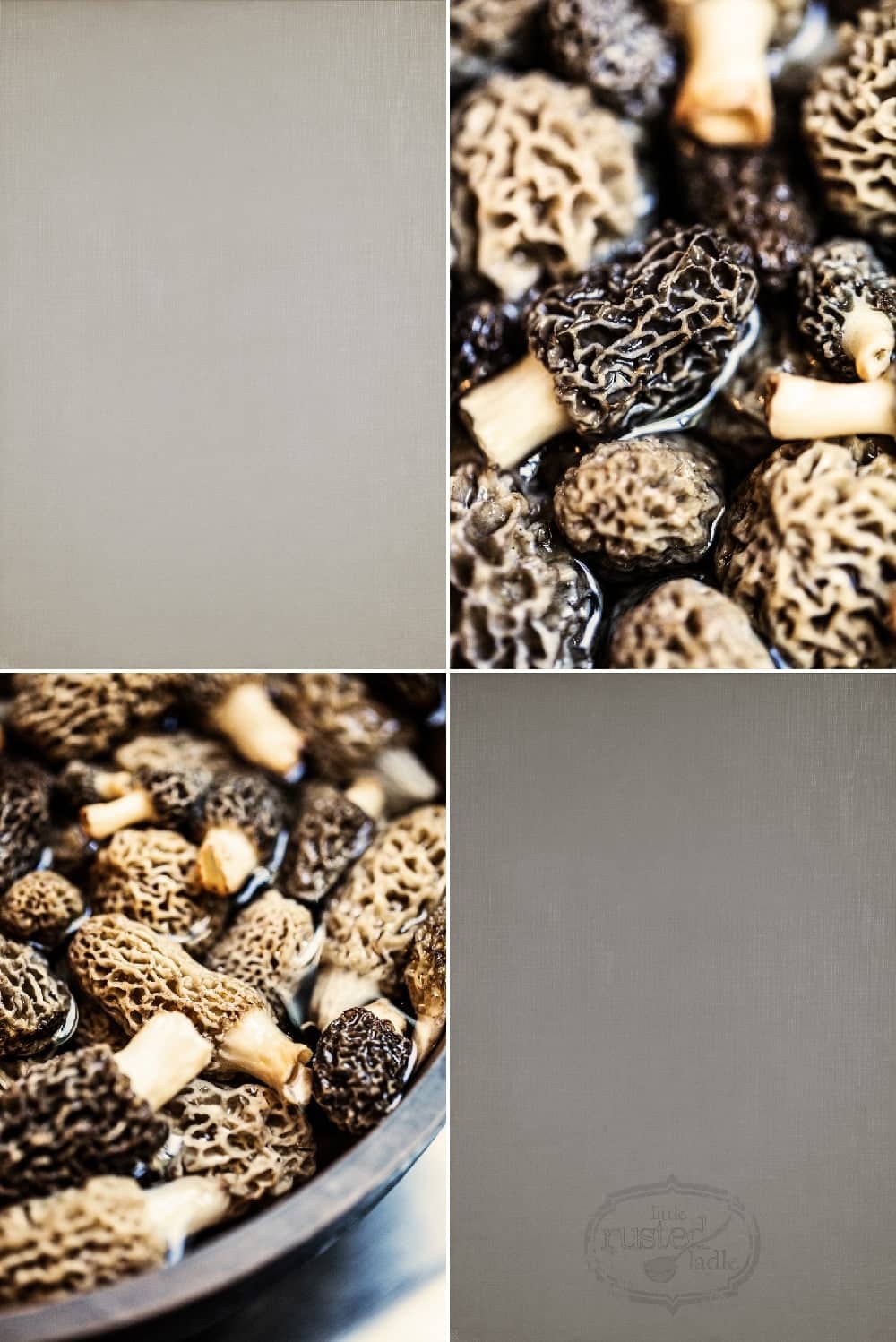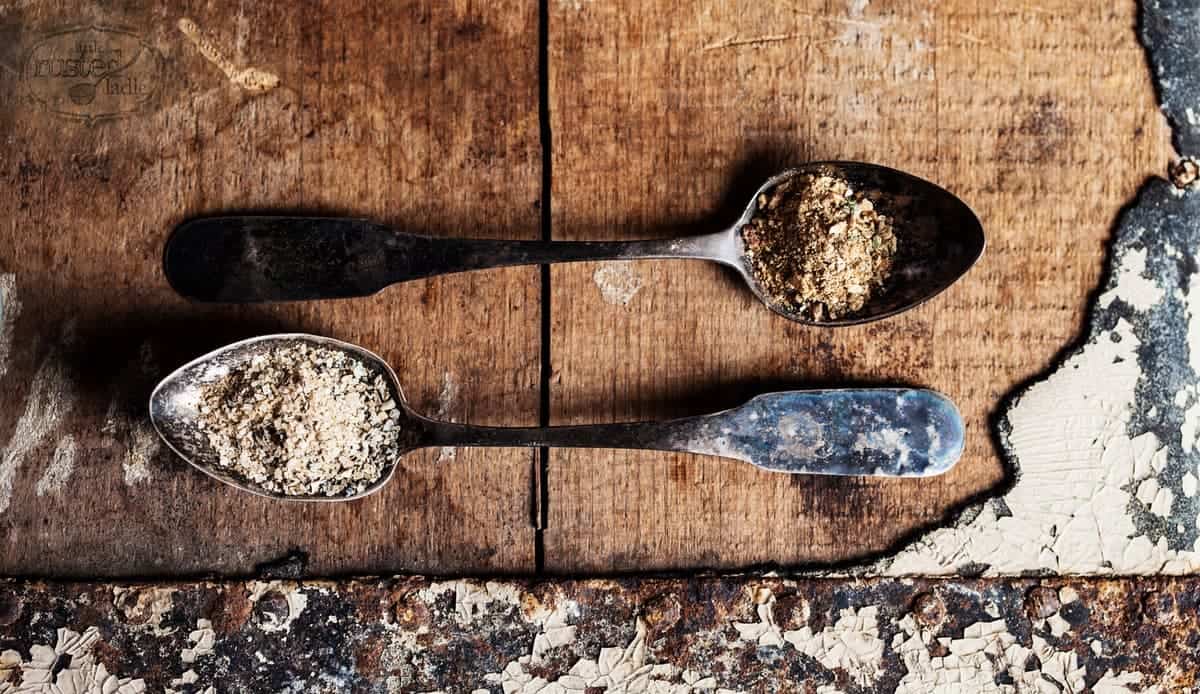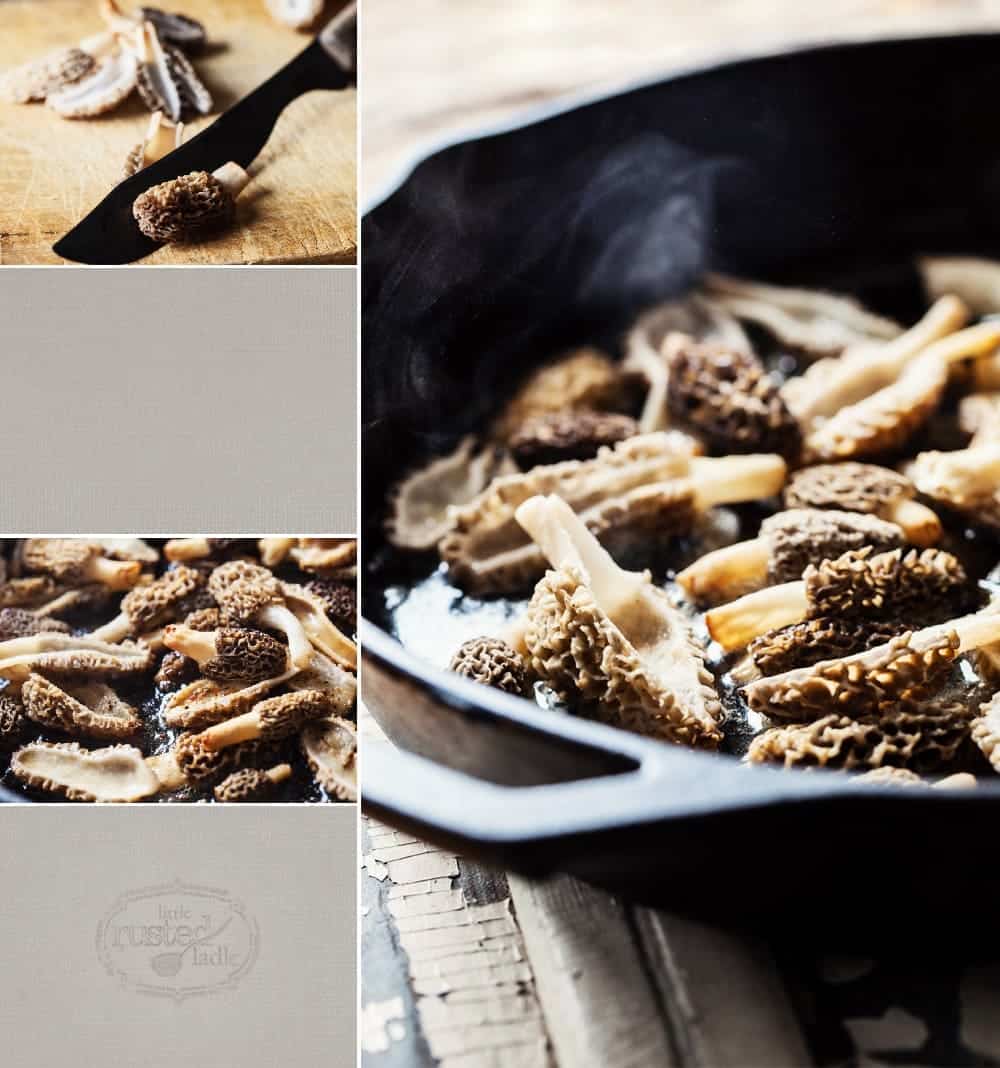 Ask anyone who eats a lot of morels what their favorite recipe is, and they will most likely say "sautéed in butter". I agree with Ask anyone who eats a lot of morels what their favorite recipe is, and they will most likely say "sautéed in butter". I agree with that. A morel mushroom has great flavor on it's own. My go to recipe is simple. Saute' dry morel halves in butter, cook until juices have evaporated, then add some bourbon. Reduce and add a little half and half. Reduce again, then season to taste with salt and pepper or….. some wild mushroom seasonings like our morel or Healthy Shrooms seasoning. Nothing goes better on morels than more morels. That's it. Grab a fork and eat em up. The best thing about this recipe for Bourbon Buttered Morels is that when finished, this recipe becomes the base for all the remaining recipes. Morel Egg Strata, Beth's Morel Bread, Morel Blue Burger, Morel Pizza, and the bonus recipe Morel Baked Beans all use this cooked morel mixture as the base. Be sure to try the morel recipes below. The next time you are driving the countryside and see a random car parked along the side of the road in the middle of nowhere, there may very well be a mushroom hunter hiking towards their favorite tree with their children or grandchildren looking for the mother load of morels the same as when they were kids. If you never get a chance to hunt for them, a good source for buying fresh morels into the month of September is Oregon Mushrooms. They also carry many different edible wild mushrooms as well as other mushroom products. Their website is www.oregonmushrooms.com. Until next time remember to cook with love and live to cook.
J.R.