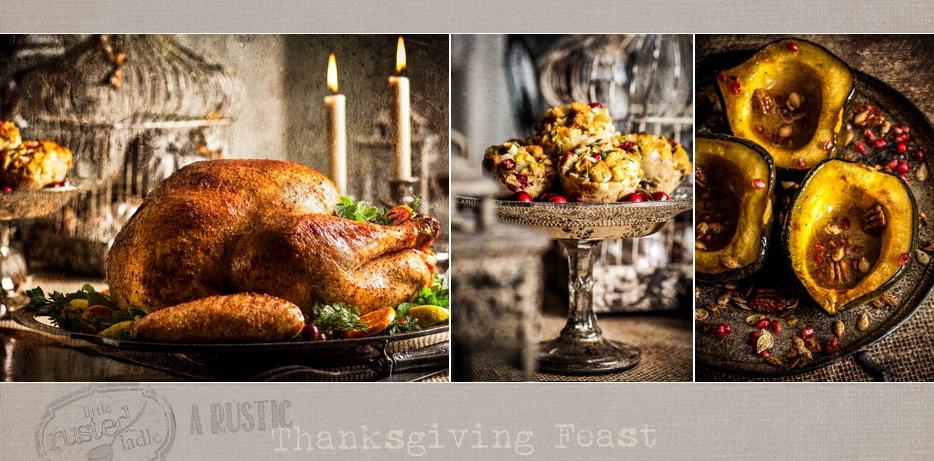 Is everyone ready for a plump, juicy turkey with all the trimmings headed our way next week?  I know I am.  That's because I rarely get to eat any of the turkey that is made for the photography that we do.  Food stylists like myself, usually paint turkeys with coloring solutions to make them look perfectly browned.  However, the middle is always raw, and nobody likes turkey sushi.  So this year, Jena and I decided it was only appropriate to make another turkey dinner for Little Rusted Ladle.  Except this time we decided to make a turkey that anyone can make look and taste fantastic.  No raw turkey with this one.  We wanted an eater.  What's the key you ask?  Here's a few simple tricks from people who do it for a living.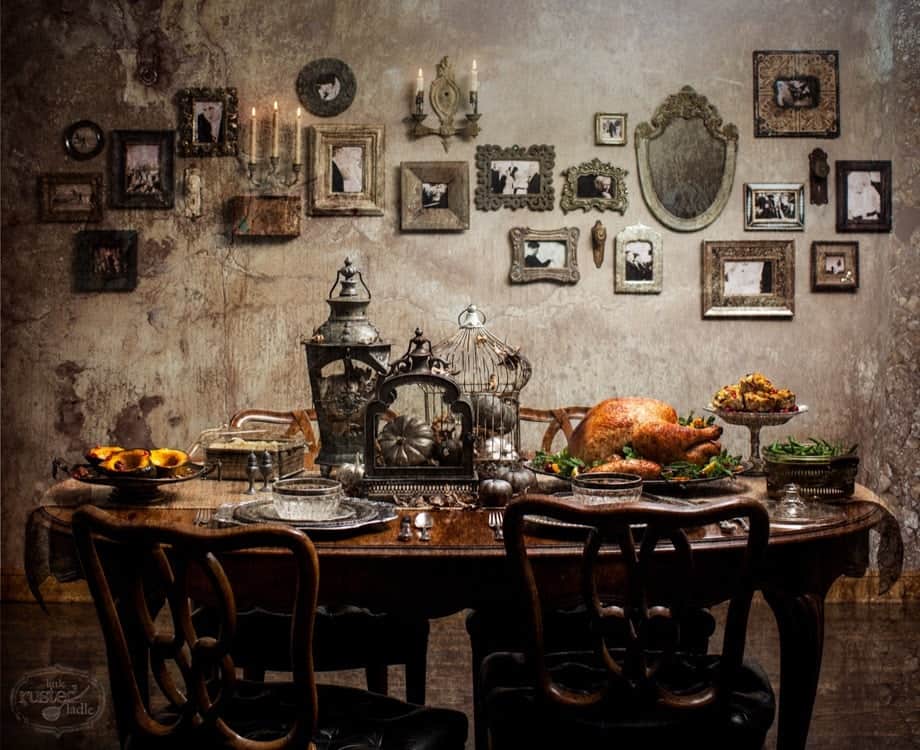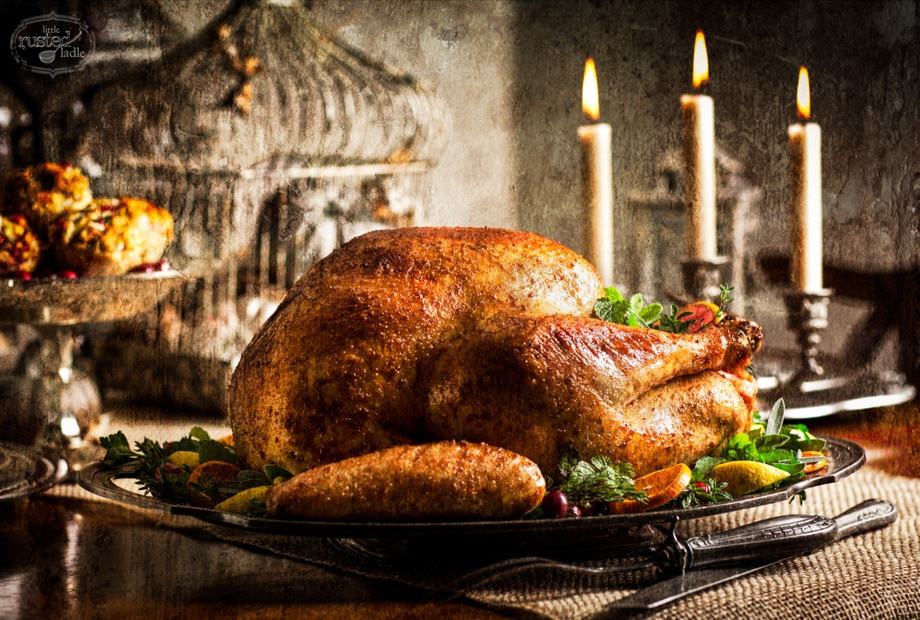 One big lie about turkey you see in a photograph or commercial is that the front of the bird is all puffed out, making it look like it has the biggest breasts ever.  Well, it's usually stuffed with mashed potatoes.  However, you can create this look for real by stuffing fruits such as lemon, lime and orange wedges, herbs and vegetables like onion and celery under the skin in the neck and chest cavity of the bird to create the same look.  This will add great flavor to your bird, while creating that puffed up chest you see on the packages.  You can see that same look on just about every actress in Hollywood as well, but that did not happen with fruits and vegetables.  Skewer the skin tight against the body, so the skin will tighten as it cooks.  To avoid having the wings burn, simply tuck them under the bird.  It creates a more stable bird for cutting as well.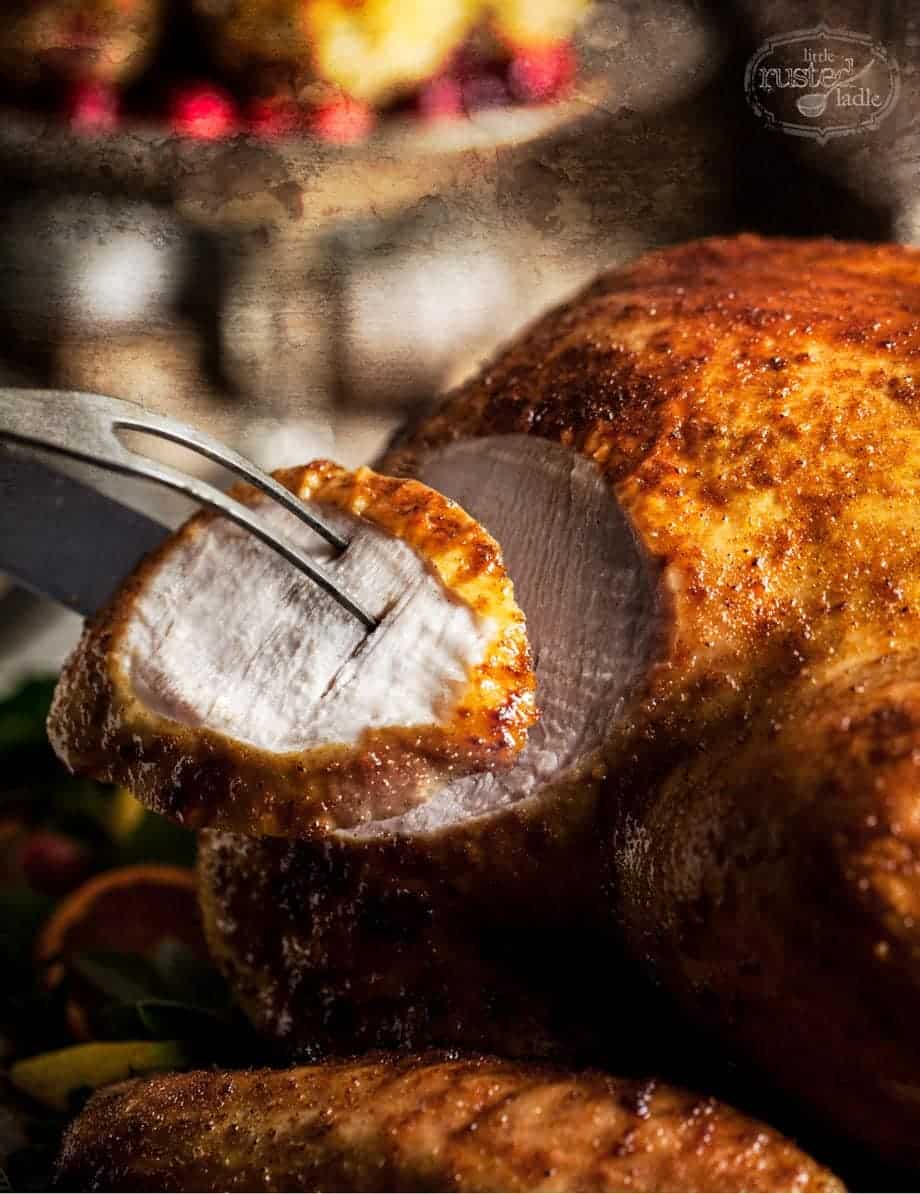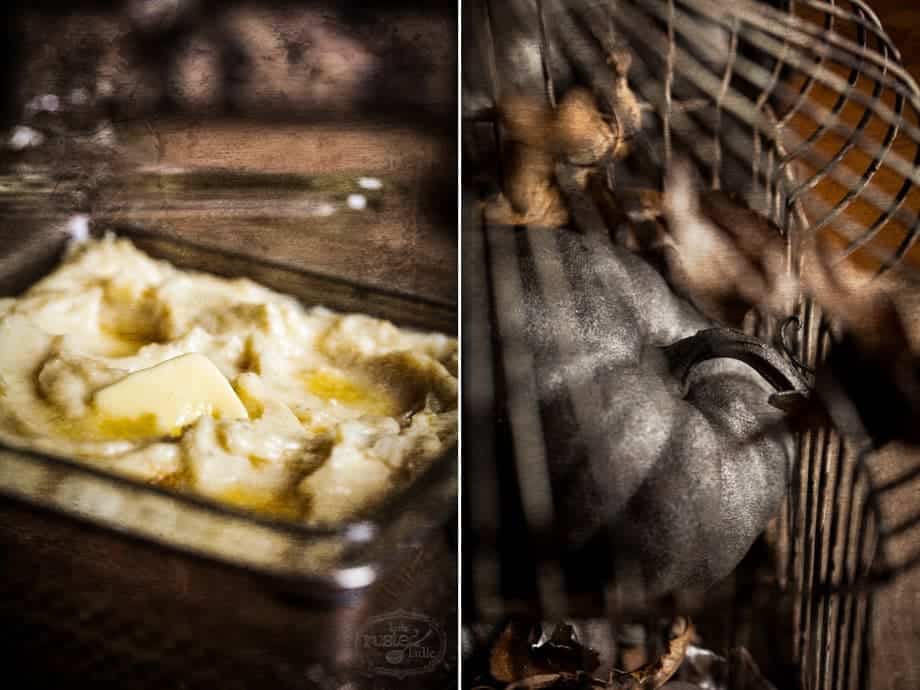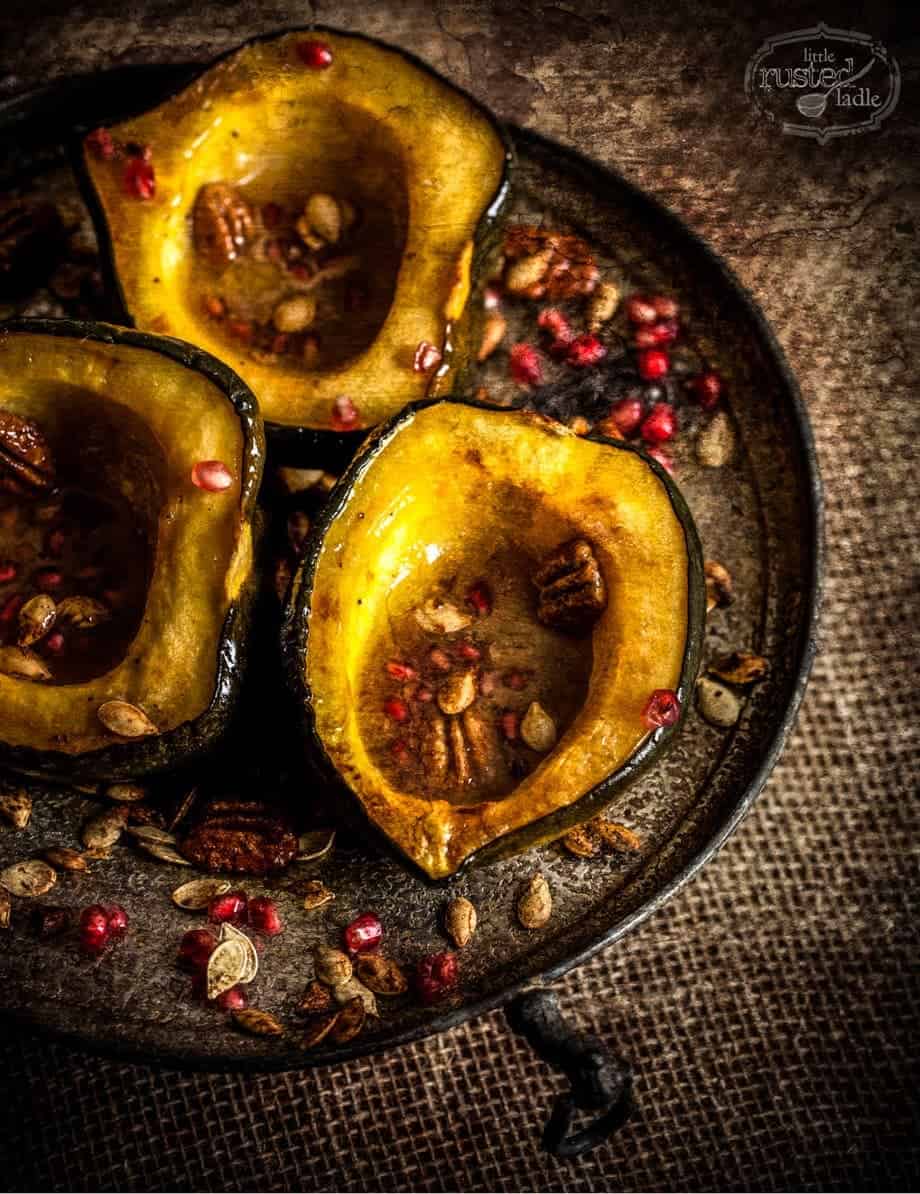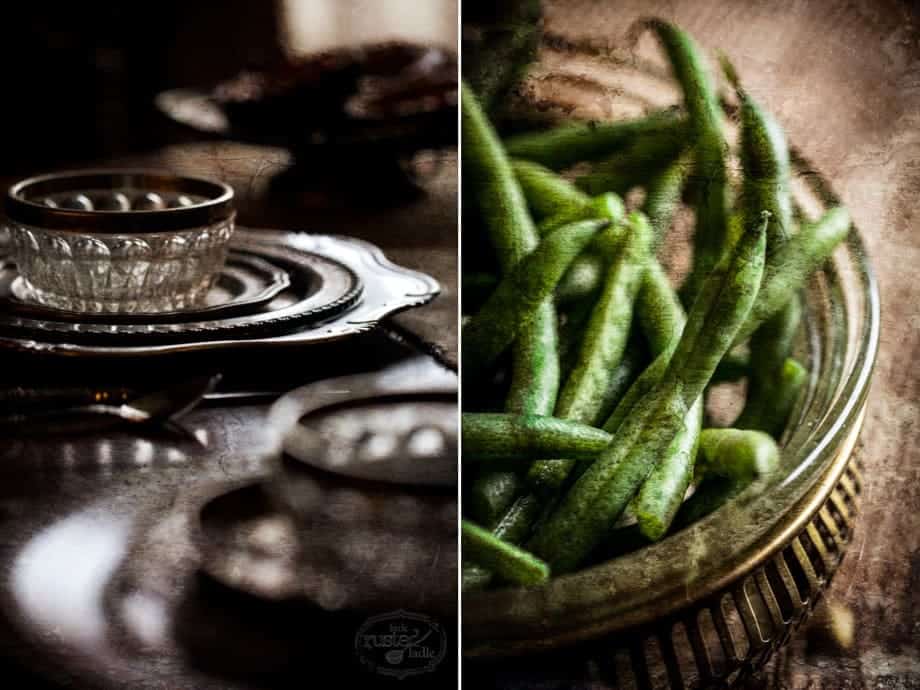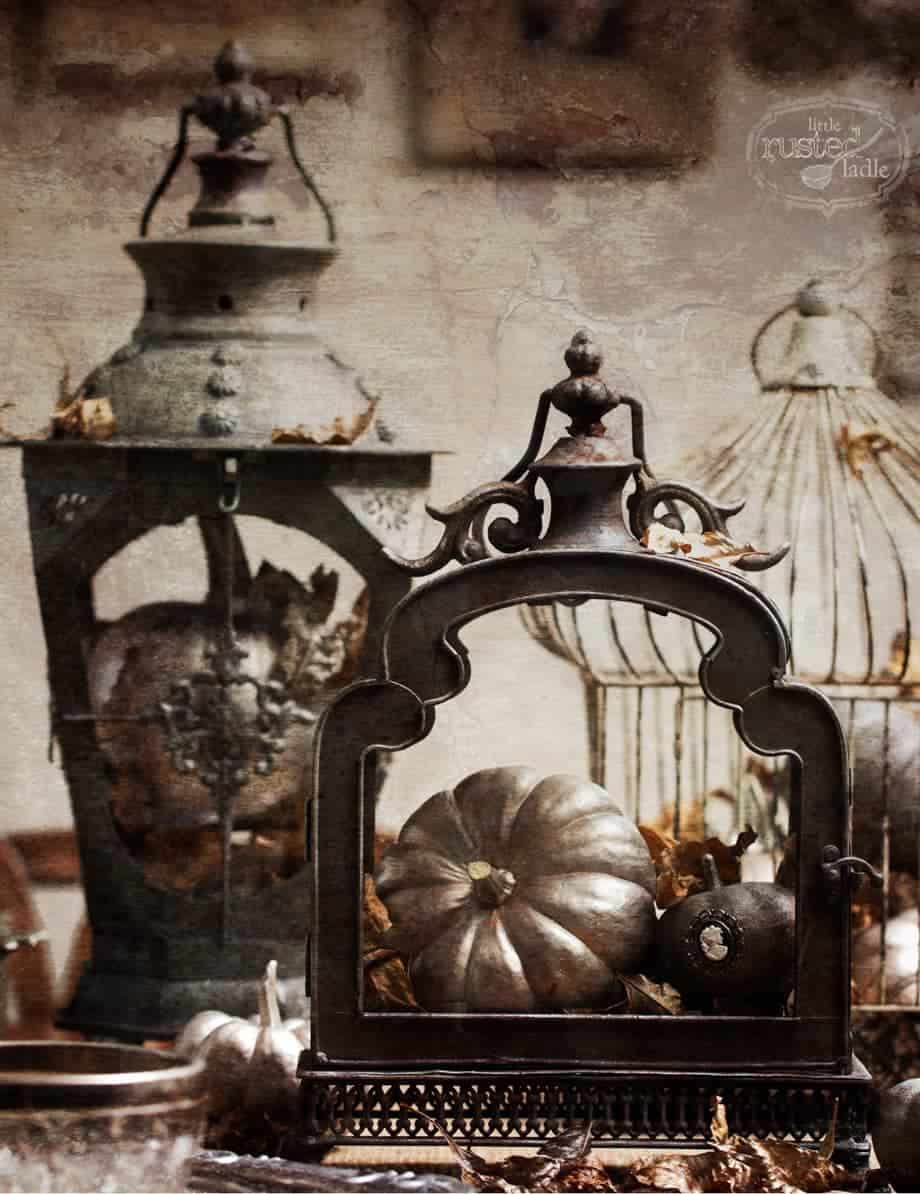 Some of us are equally excited about the fall decor!  Here are some helpful tips for your tables scapes:  Mix metals and metallics!  Our Thanksgiving table setting displays an eclectic arrangement of metal plates and metallic chargers.  Bronze, silver and pewter spray paint covers the real leaves and and a mix of real and fake pumpkins to scatter the table and fill the lanterns and bird cages.  Try your center piece off center!  Lanterns and bird cages are great for centerpieces!  Especially because they can change with the season:  Fill with pumpkins and leaves now, christmas bulbs and pine needles next month.  Hobby Lobby has a great selection and are often on sale.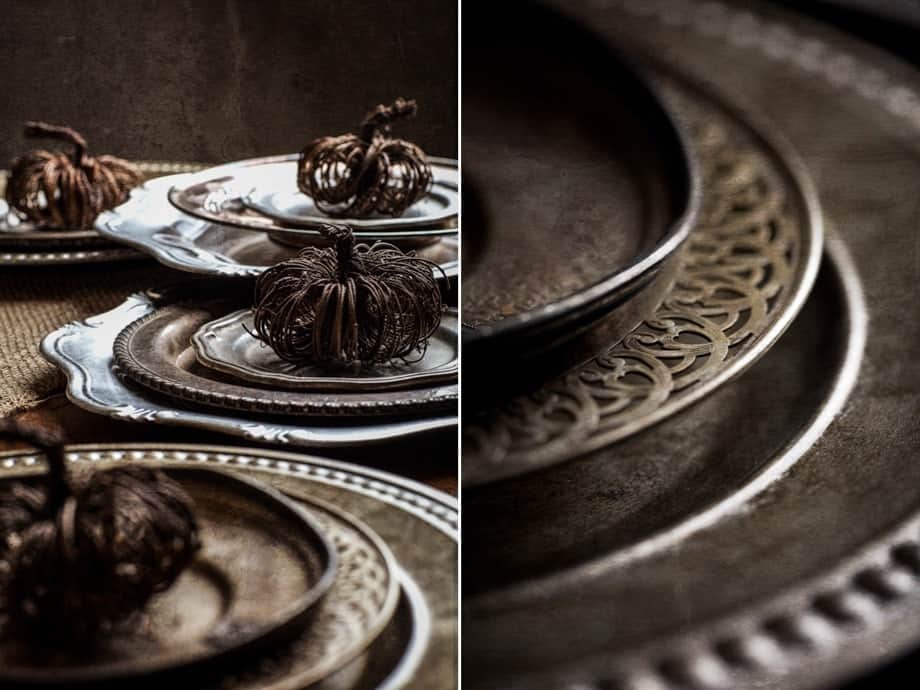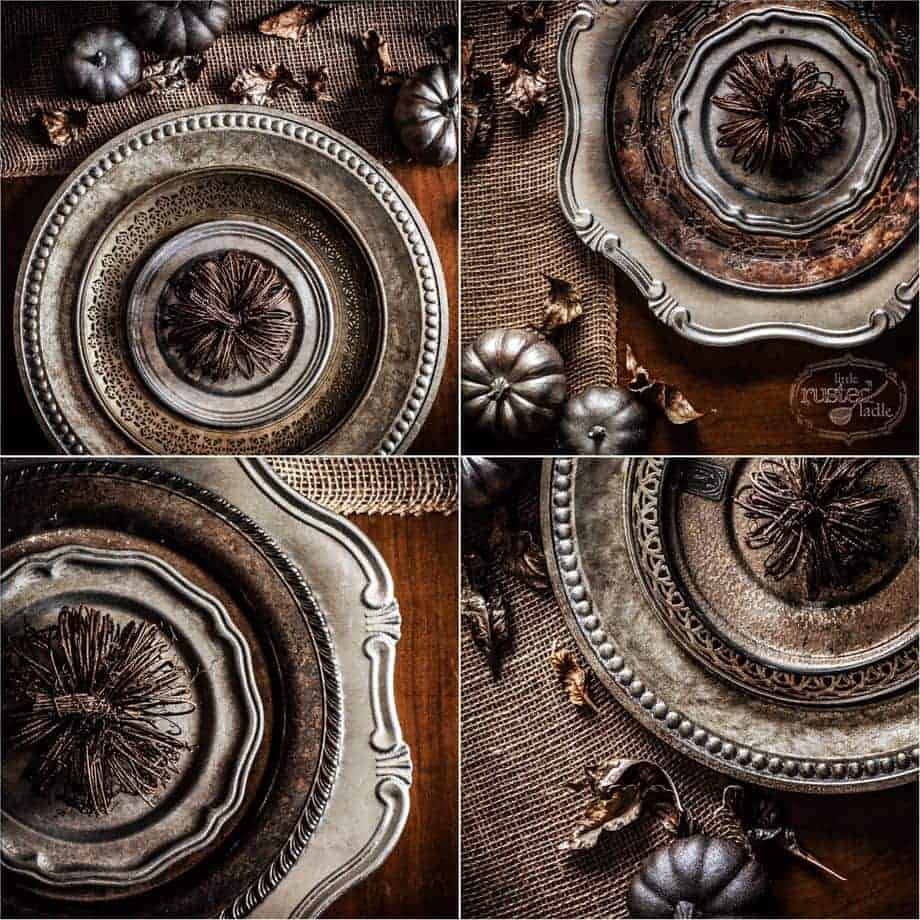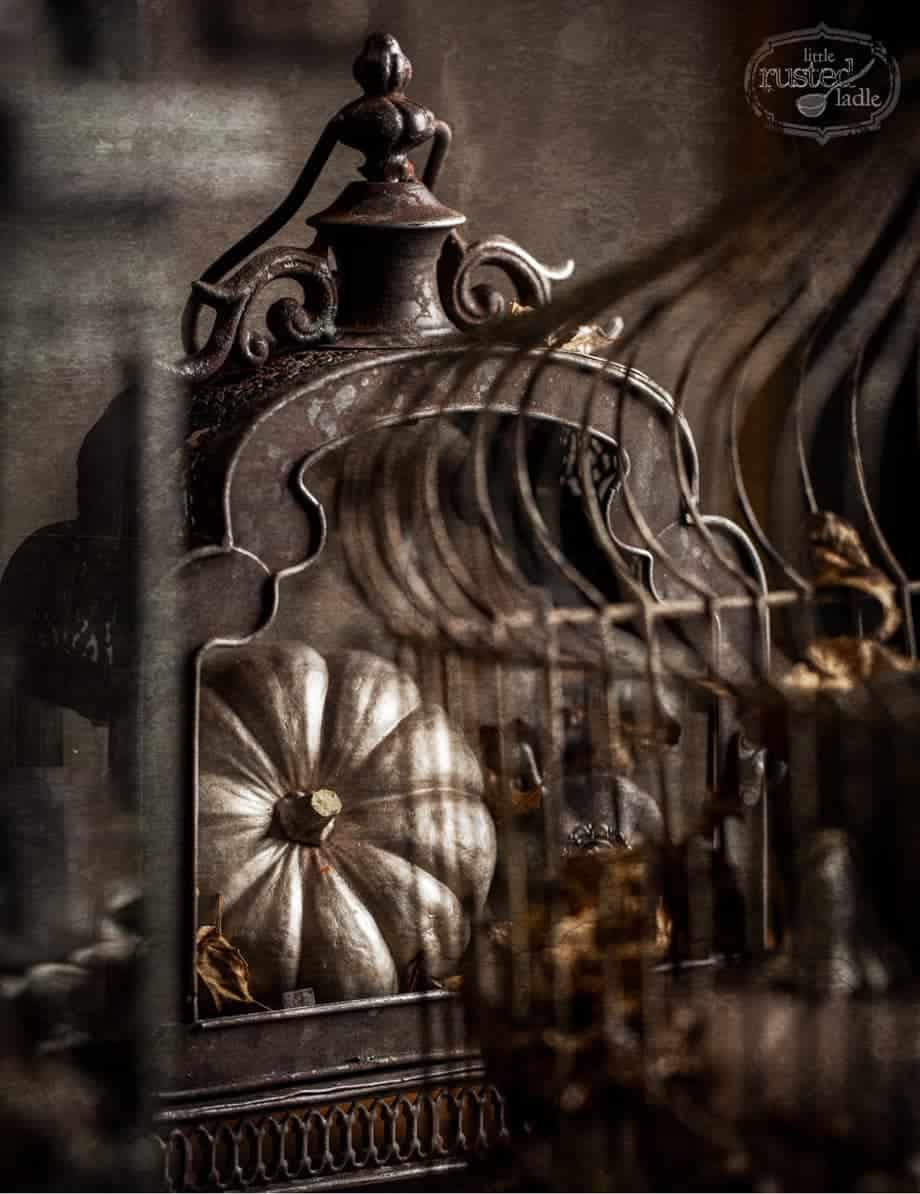 Add some creative sides such as Cranberry Sage Stuffins, Sweet Pomegranate Squash with Spiced Squash Seeds, Parsnip Potatoes, fresh green beans, and some creative decorations, and you have a meal that will not disappoint even the hardest to please in-laws.  We hope your Thanksgiving is filled with joy, laughter and an extra helping of thanks.  Until next time, remember to
Cook with love and live to cook.
Jim & Jena
Print Recipe
Picture Perfect Roasted Turkey
This recipe will help your turkey be the star it wants to be. Golden brown, beautiful skin and juicy meat. Just like in the commercials.
Ingredients
1 12-14

lb.

turkey

thawed, neck and giblet bag removed, rinsed and patted dry.

4

cloves

garlic

halved

2

clementines

cut into wedges

10

baby carrots

halved

1

celery stalk

chopped

1

lemon

quartered

1

small onion

chopped

1

sprig thyme

chopped

2

sprigs sage

chopped

1

sprig parsley

chopped

3

cups

reduced sodium chicken broth

3

tbsp.

reduced sodium soy sauce

2

tbsp.

unsalted butter

melted

1

tbsp.

turkey or rotisserie chicken seasoning
Instructions
Position oven rack to lower third of oven.

Preheat oven to 325 degrees. Meanwhile, in a medium bowl, combine garlic, clementines, carrots, celery, lemon, onion and herbs.

Turn turkey upside down, then fill neck cavity with mixture. Pull neck skin over and fasten skin to turkey using wooden skewers or toothpicks. Turn turkey over and adjust neck area with your hands to make the front as rounded and smooth as possible.

Spoon remaining mixture into chest cavity, packing it in as you go.

Place turkey on a rack in a large roasting pan. Tuck wings underneath turkey. Bring chicken broth and soy sauce to a boil, then remove from heat.

Place a piece of aluminum foil over chest cavity, so broth does not run into the cavity.

Slowly ladle hot broth over entire turkey. The skin will tighten up and look cooked. Remove aluminum foil, and place turkey in the oven.

Cook for 2 1/2 hours, then remove turkey from oven.

Brush melted butter over turkey using a pastry brush.

Sprinkle seasoning over turkey.

cover ends of legs with aluminum foil and place turkey back in oven.

Roast an additional 2 hours, or until a meat thermometer reads 180 degrees in the thickest part of the thigh.

Remove turkey from oven and loosely cover with foil.

Let rest for 20-30 minutes.

Carve and serve.
Cranberry Sage Stuffins
These individual stuffing muffins are easy to make and very flavorful. The added crunch due to their smaller size is an added bonus.
Author:
Little Rusted Ladle
Ingredients
3 lg. eggs, beaten
½ c. reduced sodium chicken broth
⅓ c. fresh apple cider
1 tbsp. unsalted butter, melted
½ c. finely chopped onion
1 stalk celery, chopped
¾ c. chopped apple (about 1 small apple, peeled and cored)
⅓ c. fresh cranberries, halved
1 tbsp. chopped fresh sage
1 tbsp. chopped fresh parsley
1 tsp. turkey or rotiserie chicken seasoning
2 c. dry stuffing mix or day old bread cubes
Instructions
Preheat oven to 350 degrees.
Meanwhile, spray a 12 muffin tin with non-stick cooking spray and set aside.
In a medium bowl, combine eggs, broth, cider and butter.
Add remaining ingredients and gently fold ingredients together.
Let rest for 15 minutes. gently fold again, allowing bread to soak up all liquid.
Spoon mixture into prepared muffin tin, mounding mixture if need be.
Place on center rack of oven and bake for 20-25 minutes or until golden brown and heated through.
Let cool on wire rack until cool enough to handle.
Remove stuffins from pan and transfer to a serving plate or basket. Cover to keep warm. Serve
Notes
To make life easier on Thanksgiving, stuffins can be made in muffin cups, stored in containers overnight, and reheated just before serving.
Sweet Pomegranate Squash with Spiced Squash Seeds
Squash can be kind of boring by itself. However, when the seeds are spiced and roasted and sprinkled over the top with pomegranate arils, it adds a completely different flavor.
Author:
Little Rusted Ladle
Ingredients
2 whole acorn squash, halved, seeds removed and set aside.
1 lg. egg white, beaten until frothy
½ tsp. jamaican jerk seasoning
1 tsp. maple syrup
4 tbsp. light brown sugar
½ cup fresh apple cider
¼ tsp. seasoned salt
¼ tsp. fresh ground black pepper
Instructions
In a small bowl, combine reserved squash seeds, egg white, jerk seasoning and maple syrup.
Spread mixture unto a foil lined baking sheet sprayed with non-stick spray.
Bake at 250 degrees for 20-25 minutes or until seeds are golden brown and crunchy.
Remove from oven, let cool, then break up seeds. Set aside.
While seeds are baking, bring apple cider to a boil in a small saucepan.
Reduce cider by ¾ or until it is thickened to a syrupy consistency.
Spoon cider glaze into each squash half.
Spoon 1 tablespoon each of brown sugar and butter into each squash half.
Sprinkle with salt and pepper.
Cover and bake for 40 minutes. Uncover and bake an additional 15 minutes or until tender.
Transfer to a serving dish and sprinkle with spiced squash seeds and pomegranate seeds. Serve.
Parsnip Potatoes
Ask my kids what the best thing I make is, and they will without a doubt say my mashed potatoes. This version is the easy breezy version. Not as good, but better than plain instant. The key is the parsnips. They add just enough natural sweetness that perks up the potatoes. The added broth, cream and potatoes doesn't hurt either.
Author:
Little Rusted Ladle
Ingredients
4 small parsnips, peeled, and finely chopped
2¼ c. reduced sodium chicken broth
1 c. half & half
1 stick unsalted butter, cut into 8 tablespoons, divided
2 c. instant mashed potato flakes
hickory salt or kosher salt and pepper to taste
Instructions
In a medium microwave safe bowl, combine parsnips, broth, half and half and 3 tablespoons of butter.
Cover with plastic wrap and microwave on high for 5 minutes or until parsnips are tender.
Stir in potato flakes and stir until smooth and creamy. Stir in 3 more tablespoons of butter and season with salt and pepper. Serve topped with 2 tablespoons of butter.
Notes
If you want really smooth potatoes, strain the parsnips from the liquid after cooking and smash them with the back of a fork, then add back to broth before adding potatoes.

Feel free to boil and mash fresh russet or yukon gold potatoes in place of instant flakes for a more gourmet flavor.

Hickory salt can be found in gourmet grocery stores or in specialty shops.
0