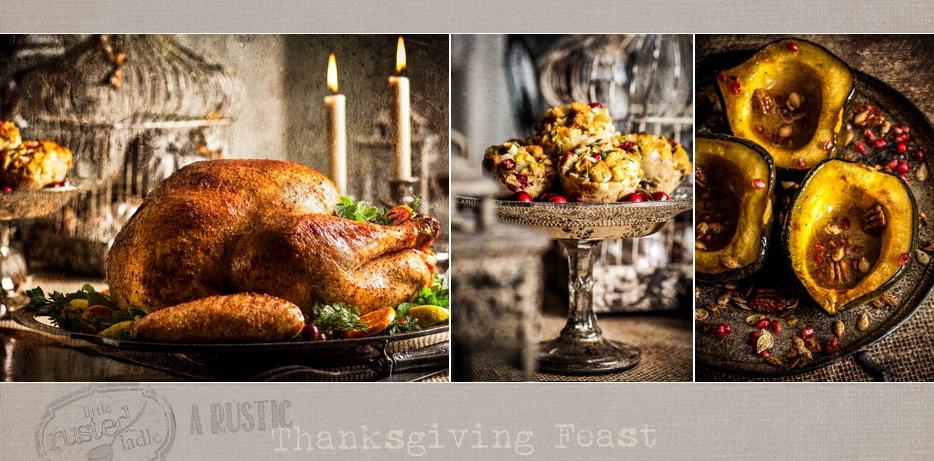 Is everyone ready for a plump, juicy turkey with all the trimmings headed our way next week?  I know I am.  That's because I rarely get to eat any of the turkey that is made for the photography that we do.  Food stylists like myself, usually paint turkeys with coloring solutions to make them look perfectly browned.  However, the middle is always raw, and nobody likes turkey sushi.  So this year, Jena and I decided it was only appropriate to make another turkey dinner for Little Rusted Ladle.  Except this time we decided to make a turkey that anyone can make look and taste fantastic.  No raw turkey with this one.  We wanted an eater.  What's the key you ask?  Here's a few simple tricks from people who do it for a living.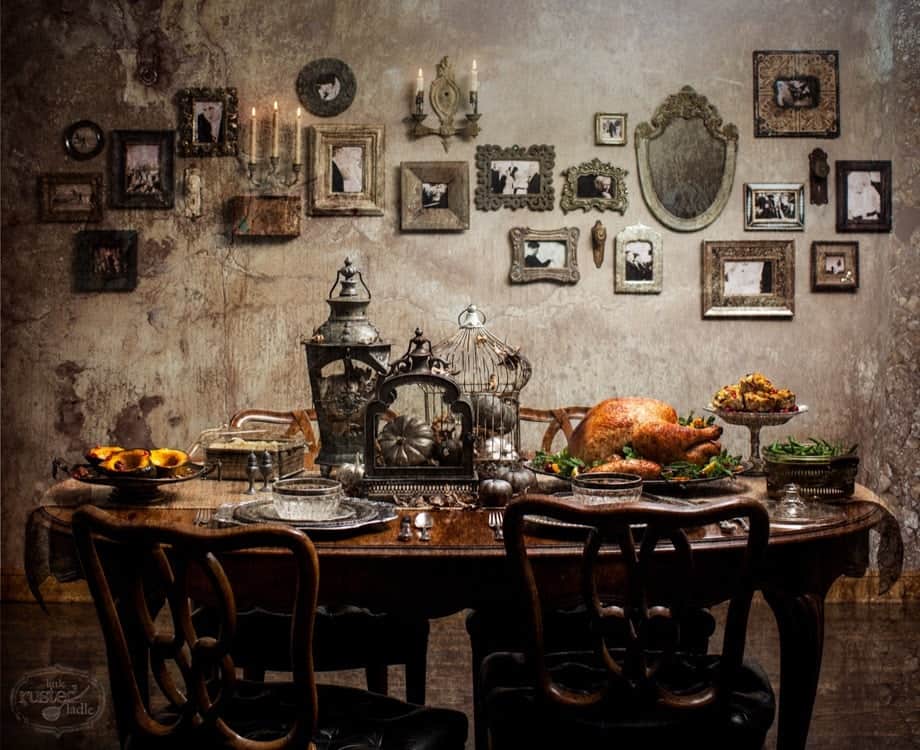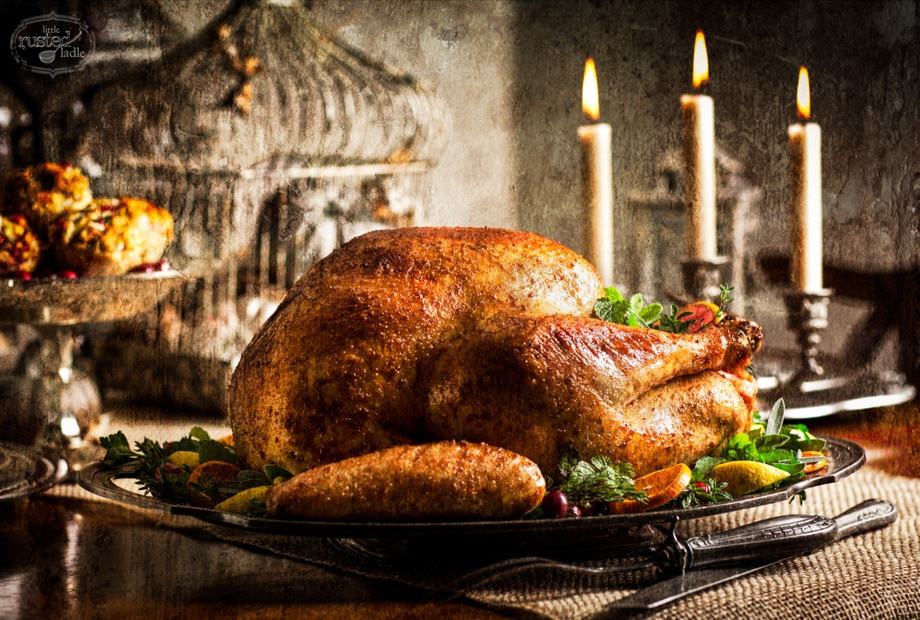 One big lie about turkey you see in a photograph or commercial is that the front of the bird is all puffed out, making it look like it has the biggest breasts ever.  Well, it's usually stuffed with mashed potatoes.  However, you can create this look for real by stuffing fruits such as lemon, lime and orange wedges, herbs and vegetables like onion and celery under the skin in the neck and chest cavity of the bird to create the same look.  This will add great flavor to your bird, while creating that puffed up chest you see on the packages.  Skewer the skin tight against the body, so the skin will tighten as it cooks.  To avoid having the wings burn, simply tuck them under the bird.  It creates a more stable bird for cutting as well.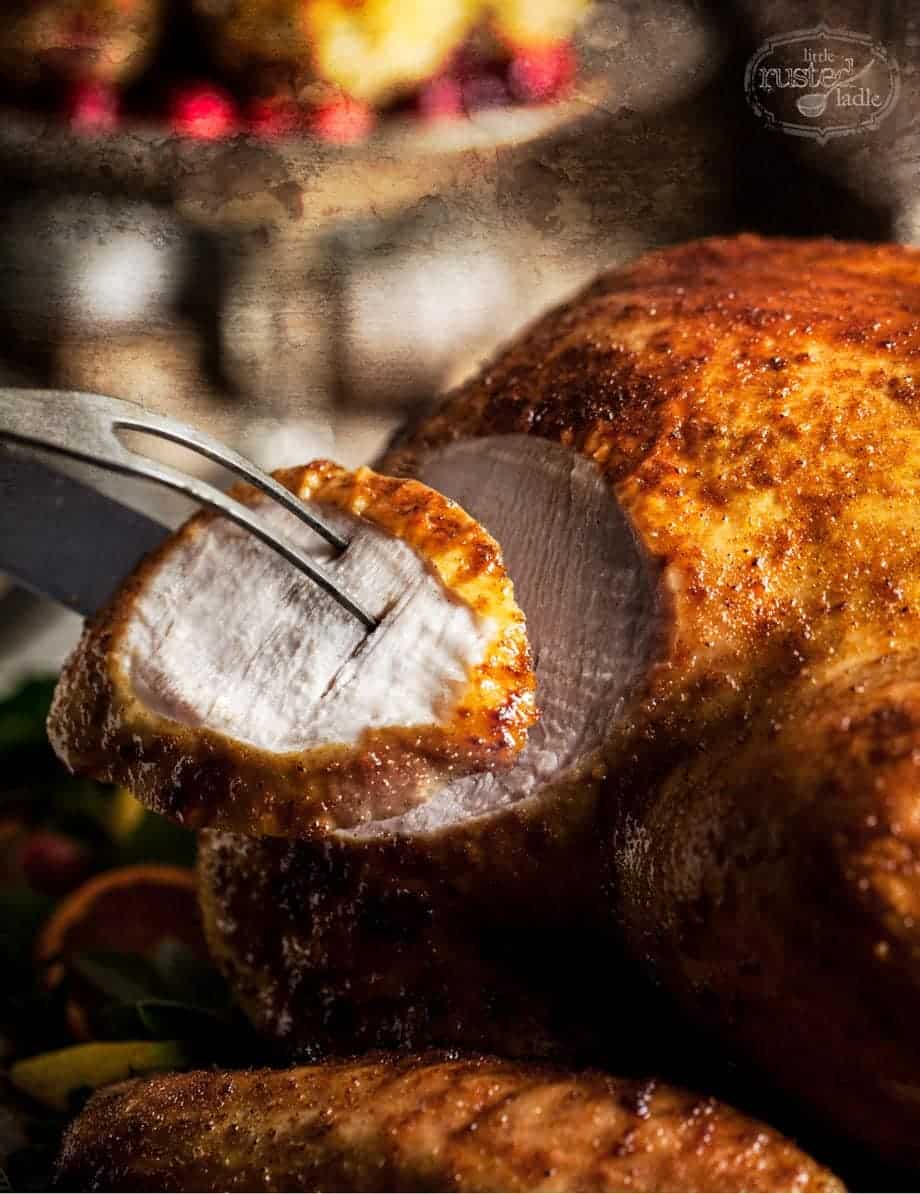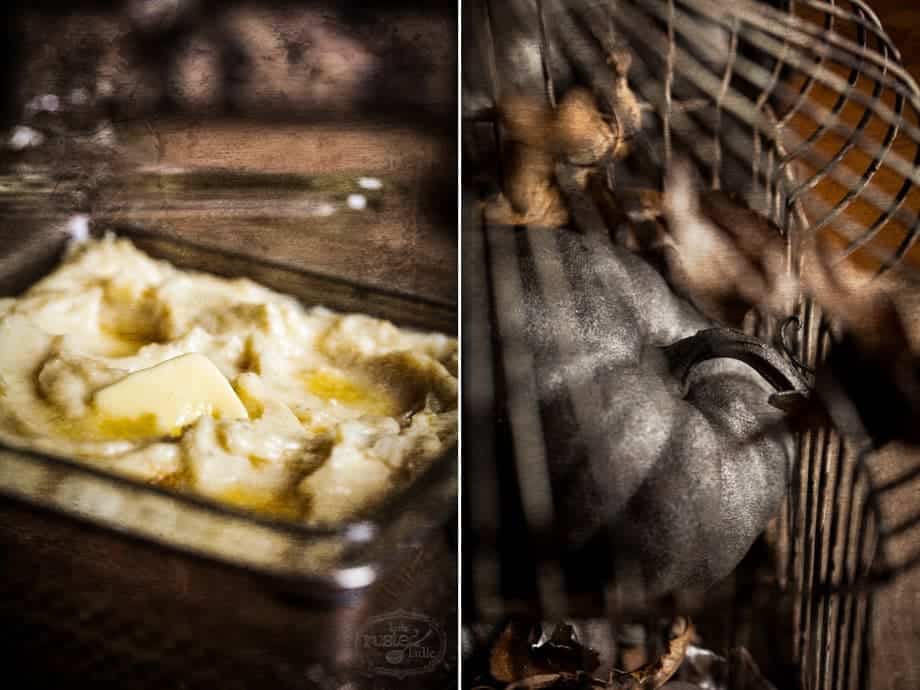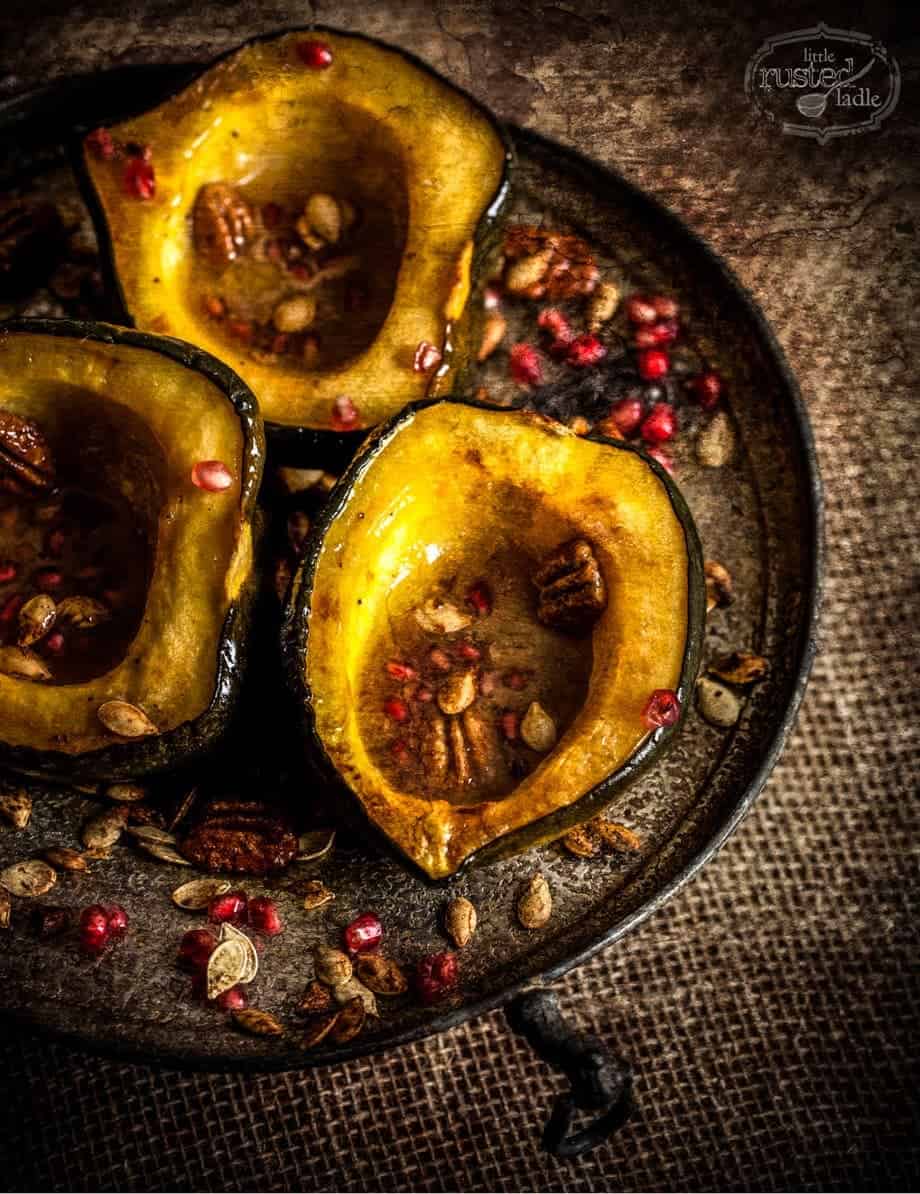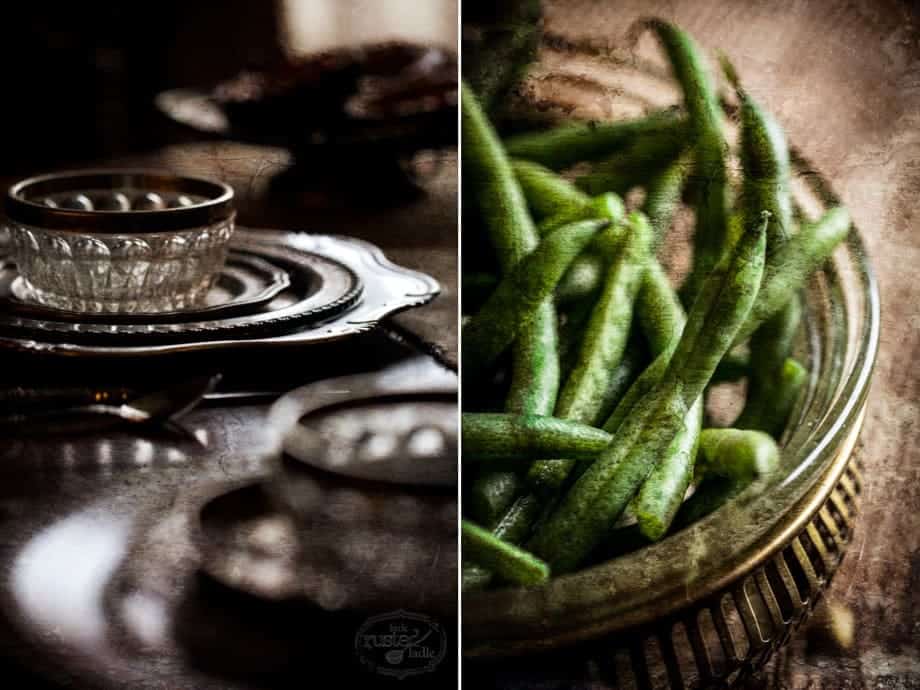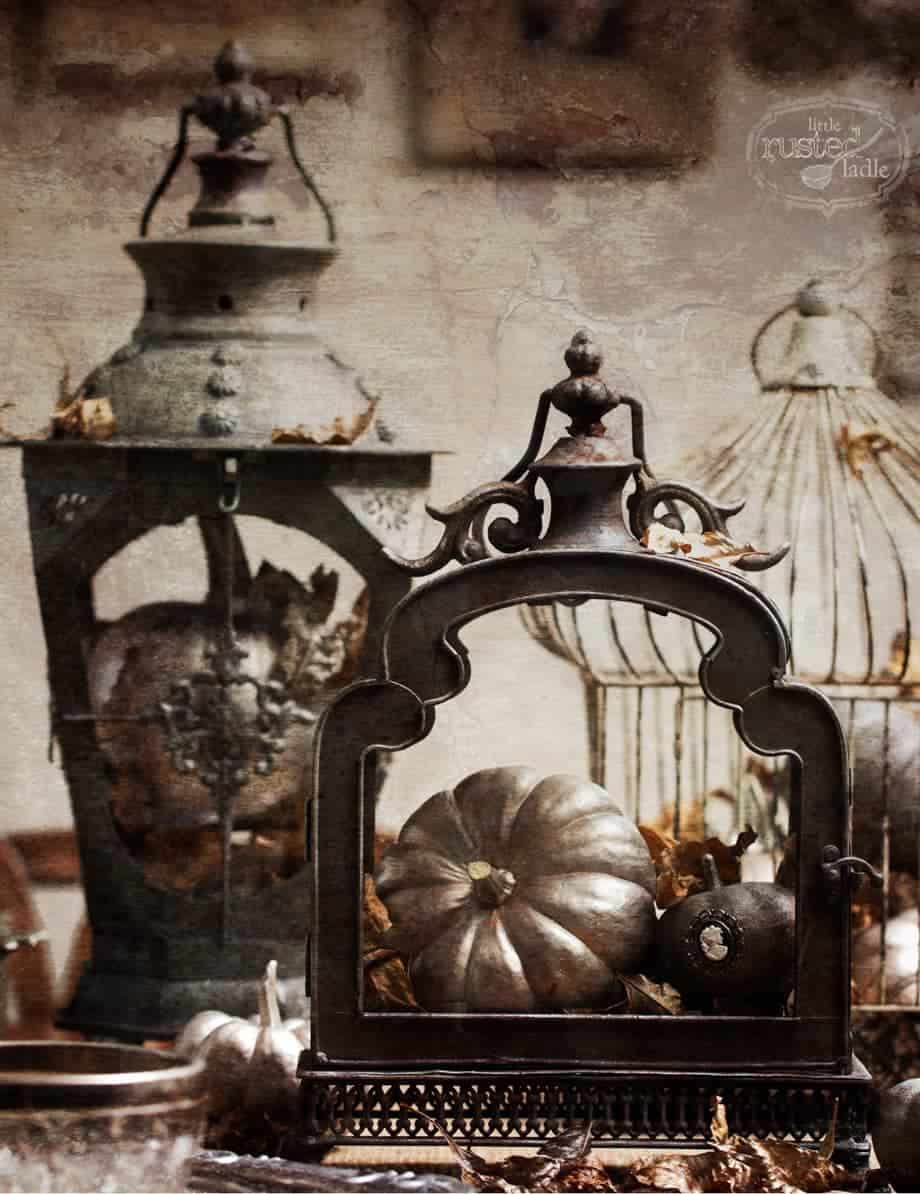 Some of us are equally excited about the fall decor!  Here are some helpful tips for your tables scapes:  Mix metals and metallics!  Our Thanksgiving table setting displays an eclectic arrangement of metal plates and metallic chargers.  Bronze, silver and pewter spray paint covers the real leaves and and a mix of real and fake pumpkins to scatter the table and fill the lanterns and bird cages.  Try your center piece off center!  Lanterns and bird cages are great for centerpieces!  Especially because they can change with the season:  Fill with pumpkins and leaves now, christmas bulbs and pine needles next month.  Hobby Lobby has a great selection and are often on sale.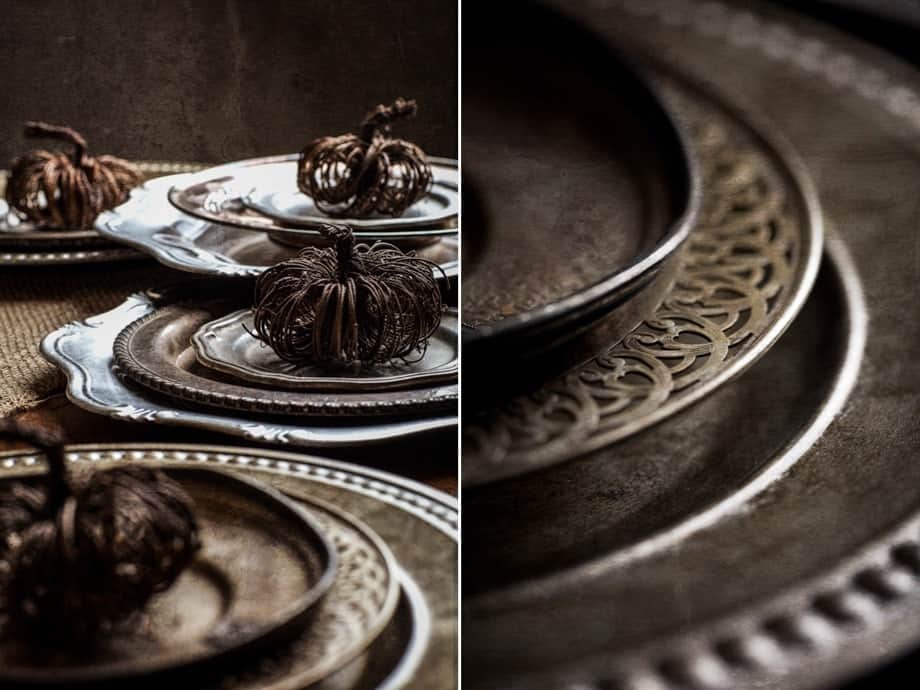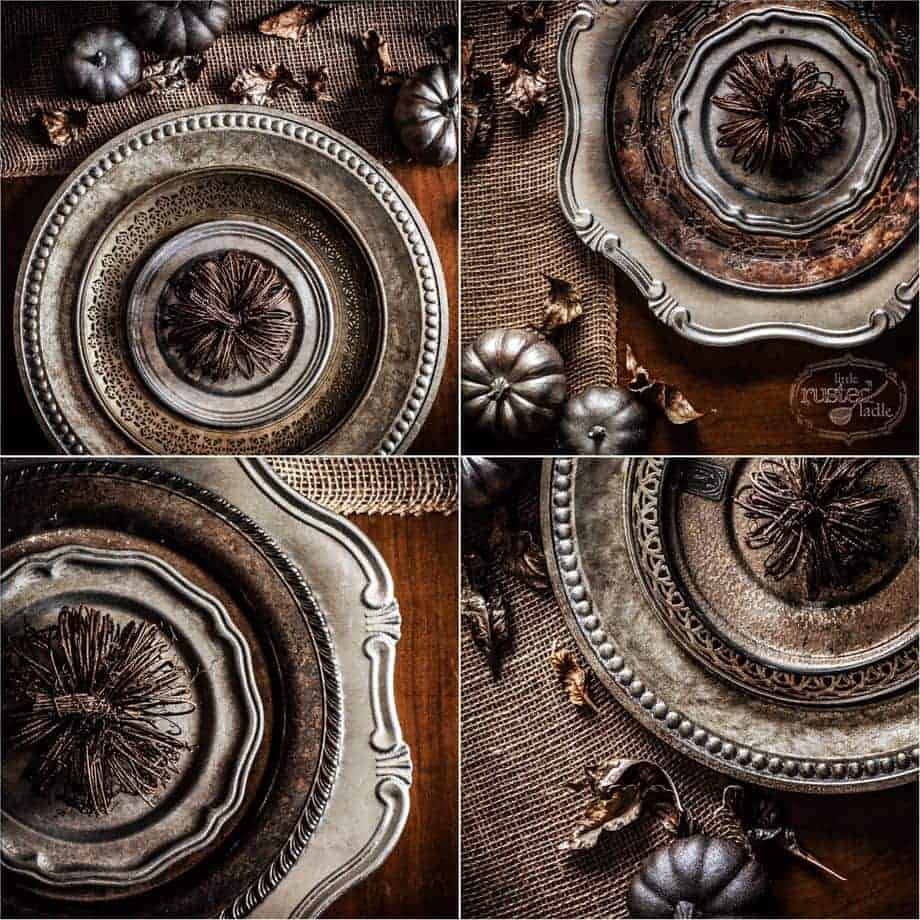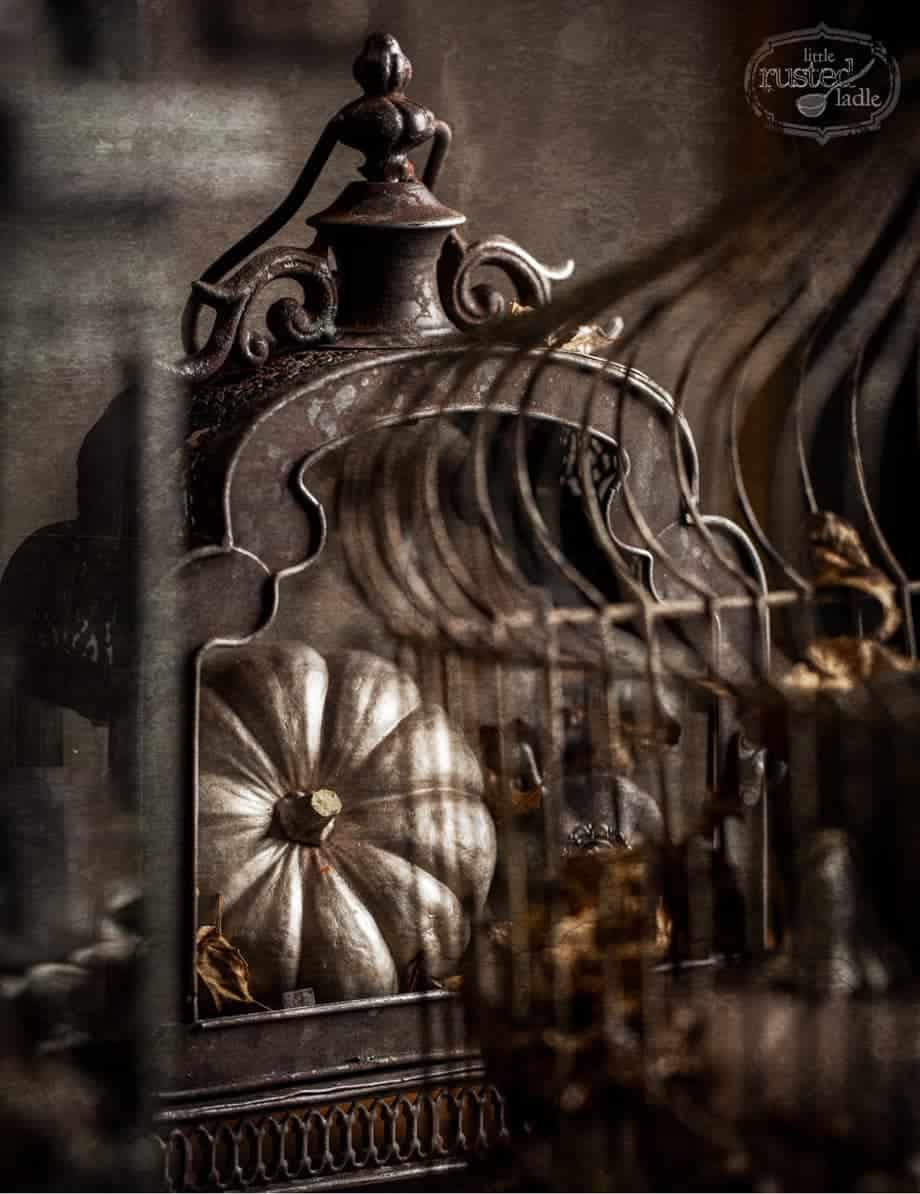 Add some creative sides such as Cranberry Sage Stuffins, Sweet Pomegranate Squash with Spiced Squash Seeds, Parsnip Potatoes, fresh green beans, and some creative decorations, and you have a meal that will not disappoint even the hardest to please in-laws.  We hope your Thanksgiving is filled with joy, laughter and an extra helping of thanks.  Until next time, remember to
Cook with love and live to cook.
Jim & Jena