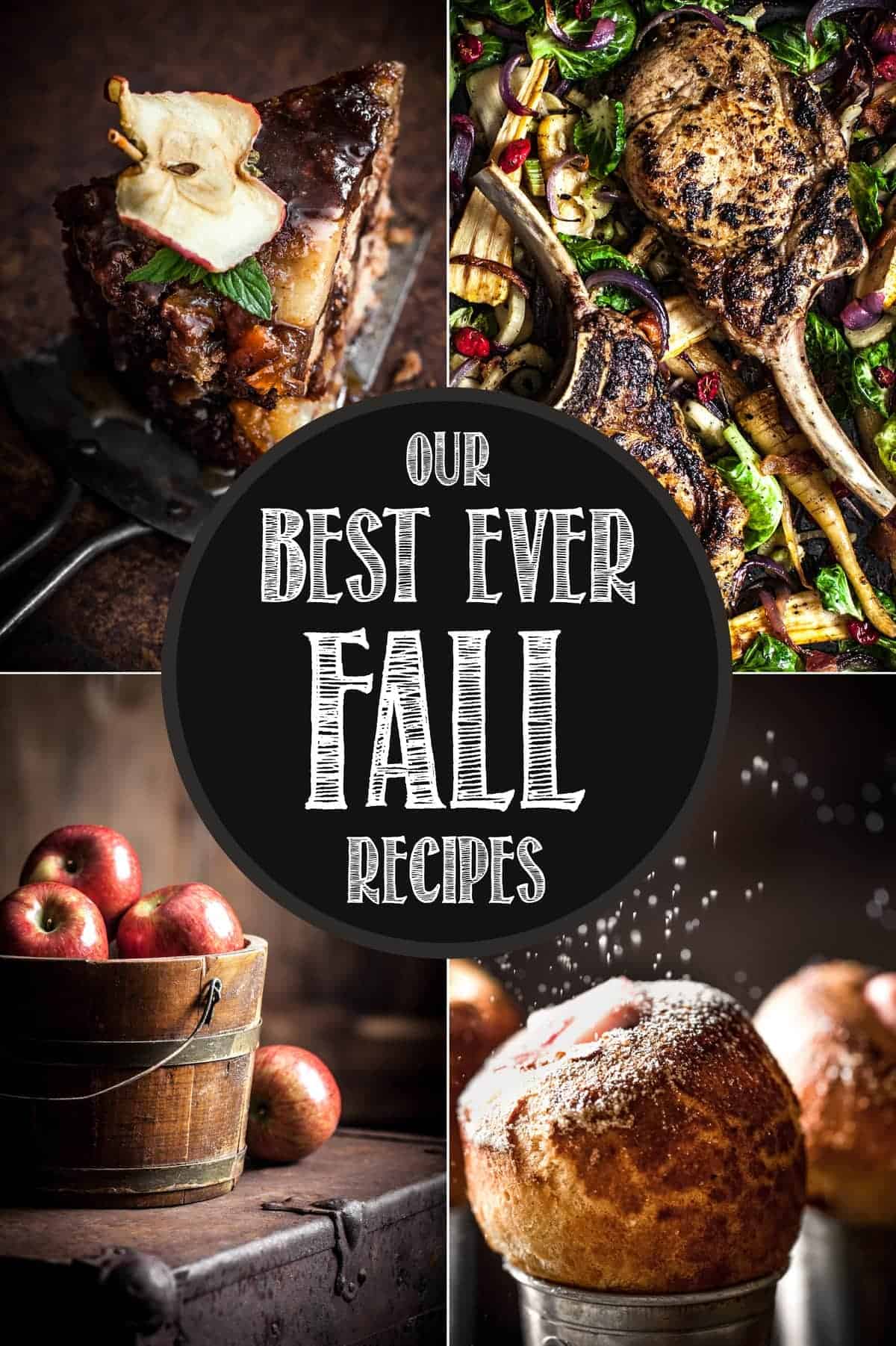 The flavors of fall sing like the most talented choir. Nothing beats the anticipation of knowing that very soon we will be delving into all the incredible ingredients that mother nature provides for us this time of year. Ingredients that transform into delicious recipes. Fall recipes are searched more than any other season for a reason. It's the same excitement that comes with all the other activities in fall. Leaves morphing into beautiful tones of orange, yellow, red and browns. The smell of burning wood. Football games every weekend and with them comes tailgating and football parties. But what links those events is food. Glorious fall food. Can you imagine fall without all the incredible apple recipes like pie, cider, doughnuts, apple sauce, or caramel apples? How about perfectly tart cranberries or the perfect bowl of chili? The thought of eating cheesy french onion soup on a crisp fall day makes me giddy with anticipation. Eating a creamy cheese spread while enjoying a Packer or Badger game with friends and family is as traditional as it gets. The smell of fresh baked bread just coming out of the oven waiting to be slathered with real butter. Fall vegetables like acorn squash, parsnips and brussels sprouts, roasted to perfection. Yes, these are just a few of the reasons why fall is king when it comes to food. We may be sick of these flavors come next March, but right now, they are awesome!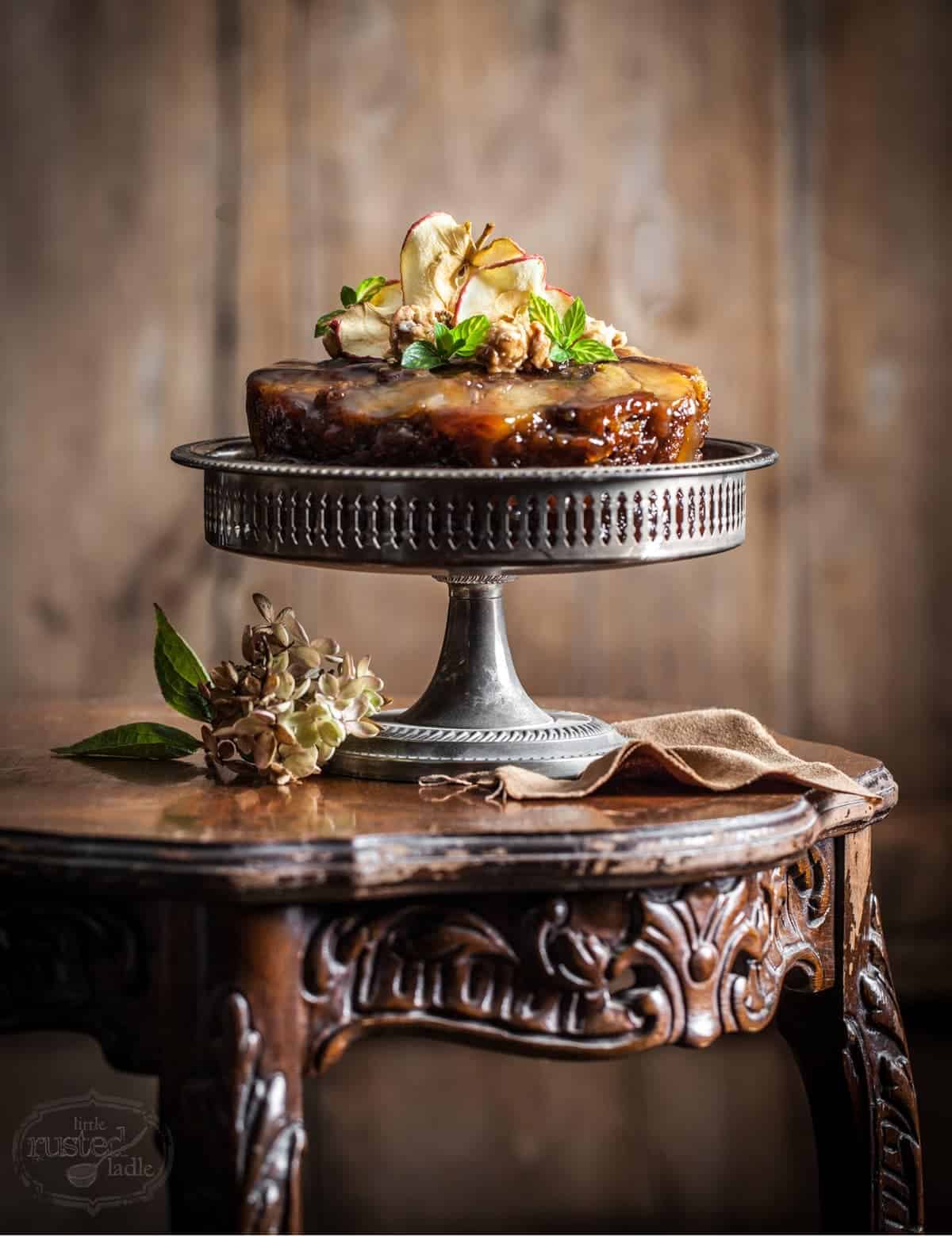 When looking back over the last three and a half years that Jena and I have been doing this, we realized how much we loved some of the fall food shots we've done. They bring back wonderful memories of the moments in which they were made. The apple article we did a couple of years ago and that incredibly delicious apple upside down cake.

The wonderful cranberry article about Jena's family that was recently featured in Sift Magazine showing off the popovers with cranberry butter, which is one of my favorite shots ever!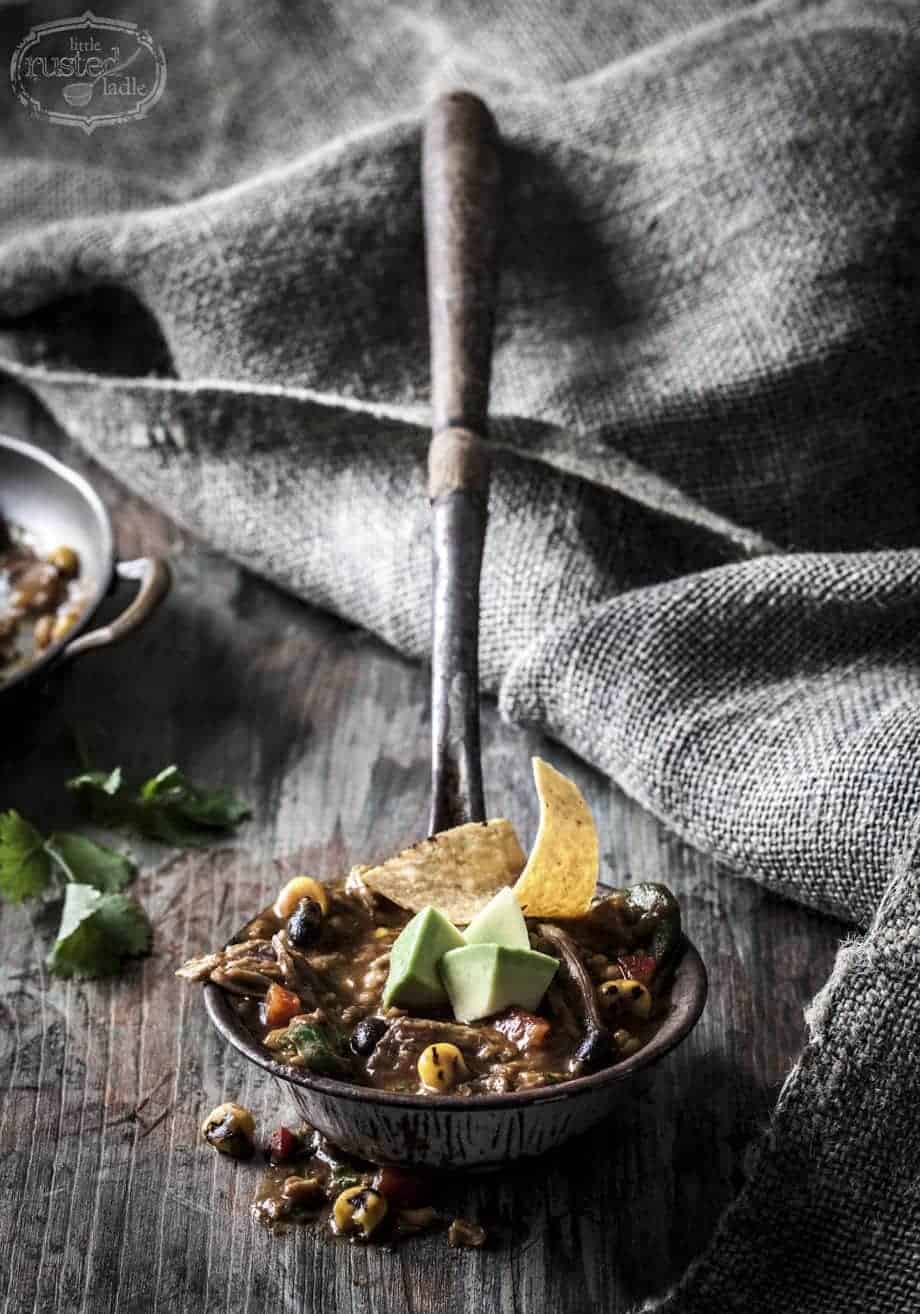 The Pork & Pumpkin Mole' Chili. If you knew how incredible my kitchen smelled while making that, you'd run out to the store and make it tomorrow.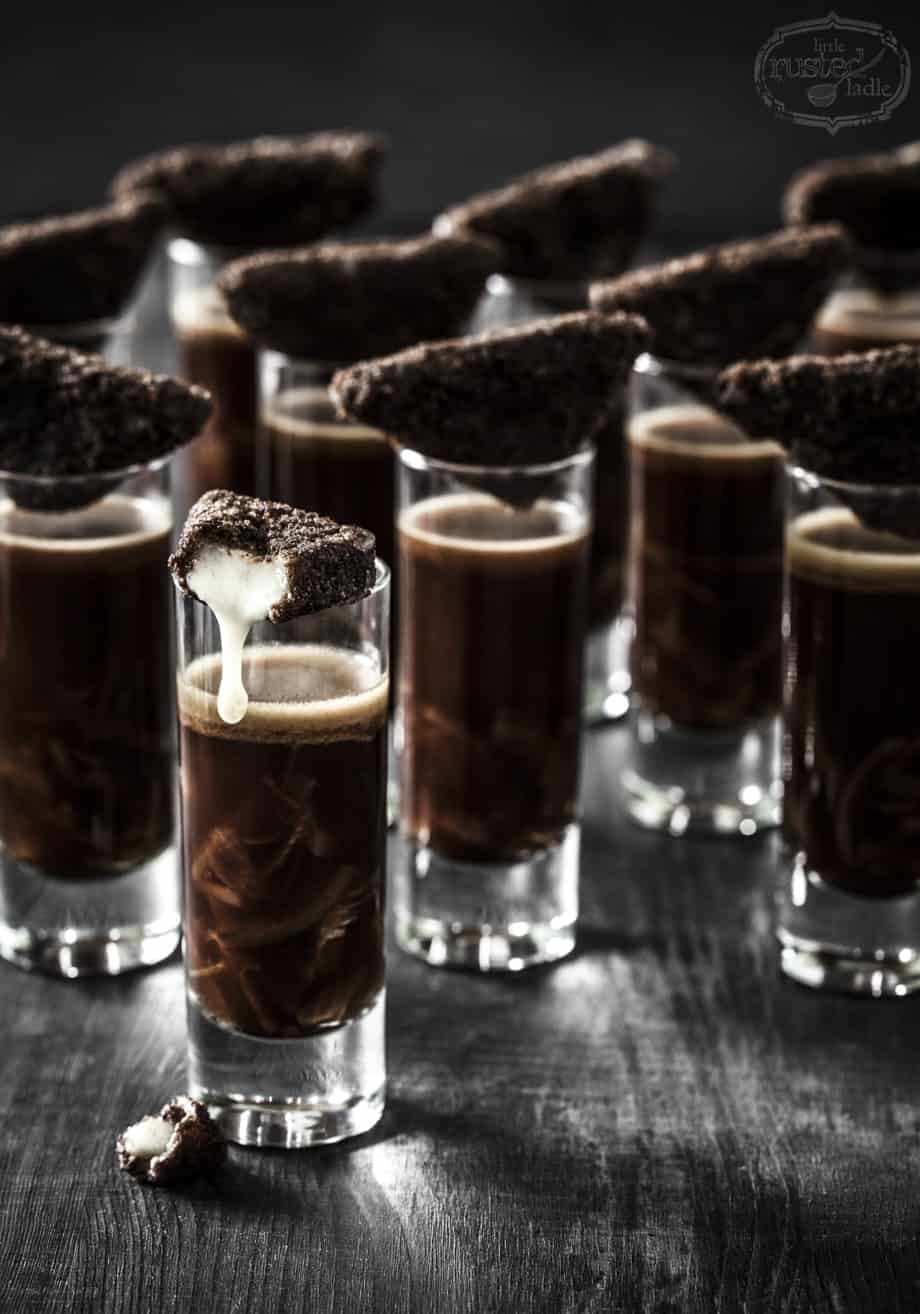 The black and white series we did a couple of years ago for New Years Eve party featuring a German Onion Soup. We worked very late on the day we shot that, but it was worth it.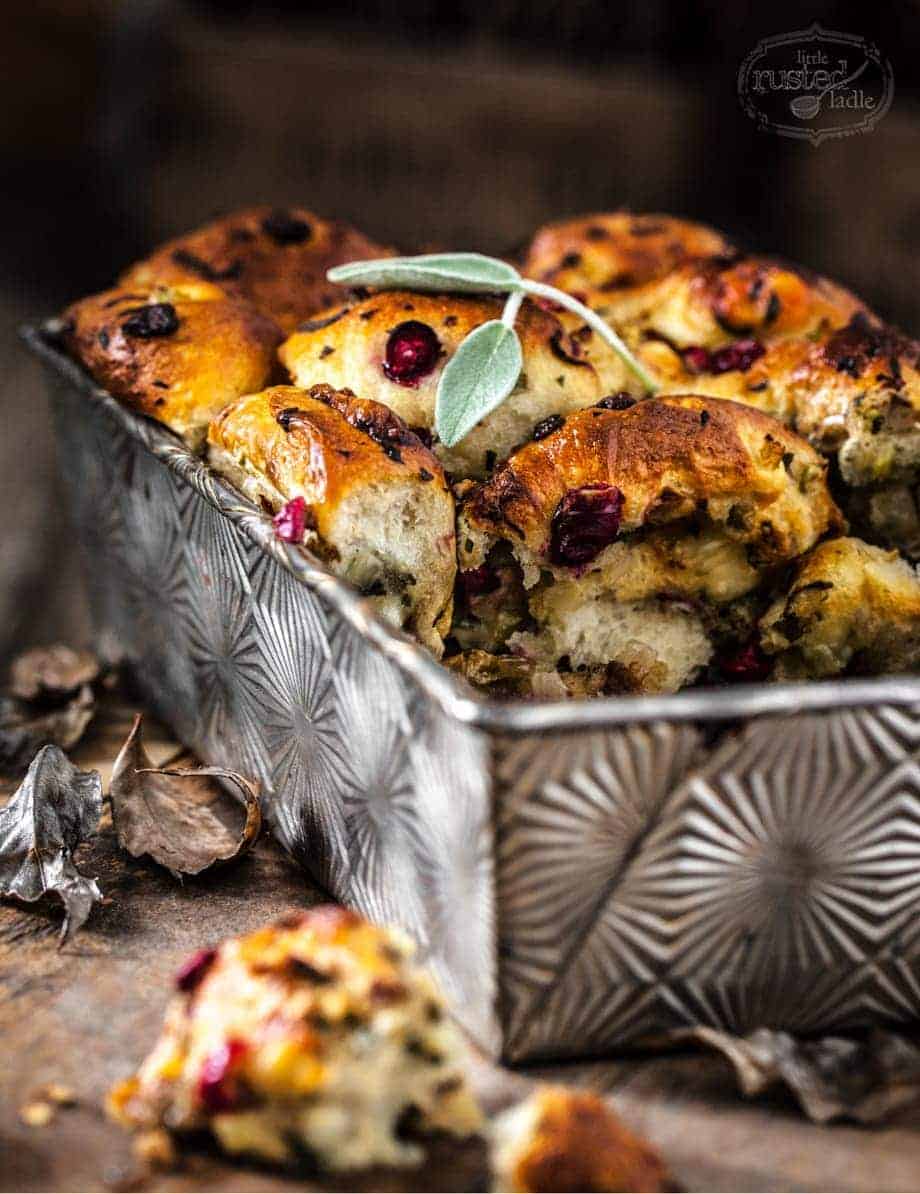 The yummy Pull Apart Bread we did. I can still taste that one!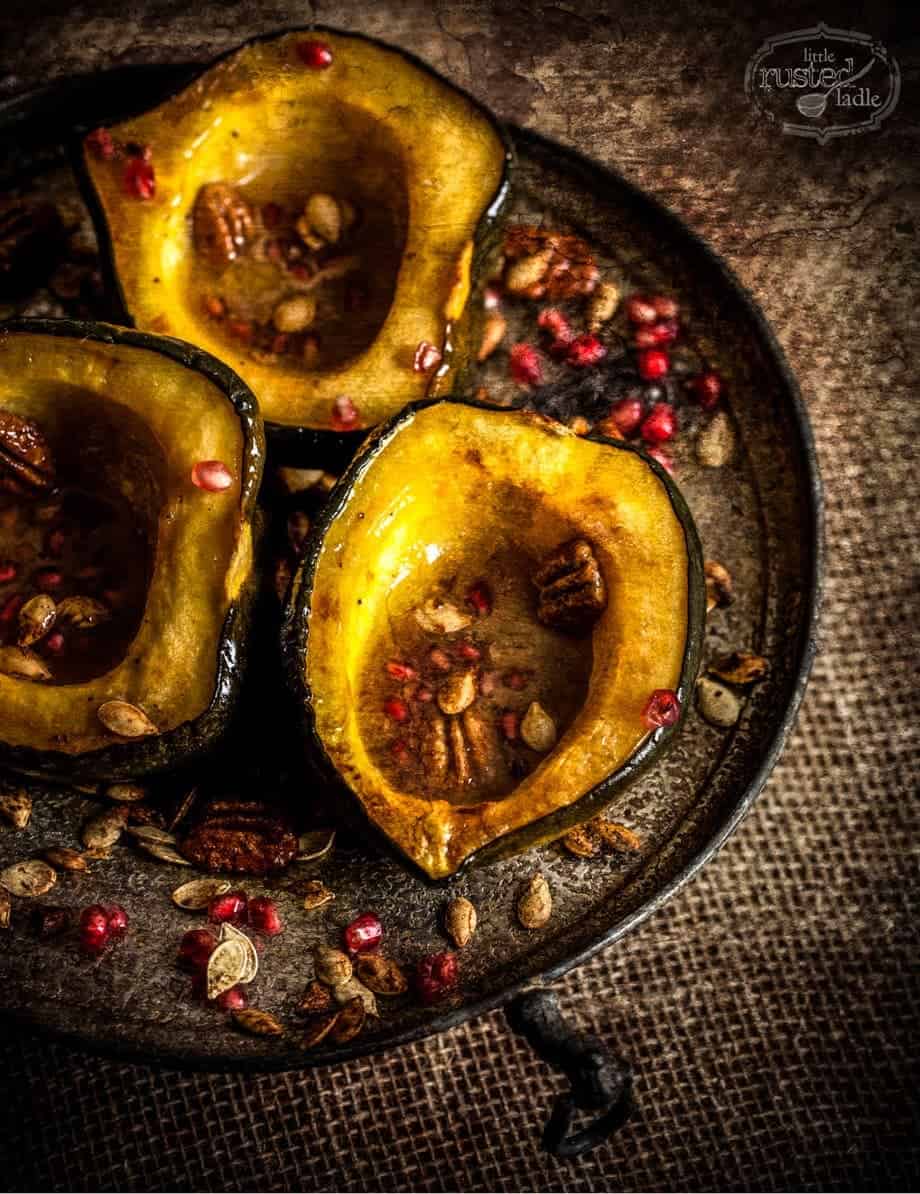 Our Sweet Pomegranate Squash with Spiced Squash Seeds among other tasty Thanksgiving recipes that we shot in Jena's home. Her dinning room was the perfect backdrop for our Rustic Thanksgiving Feast feature.

And what is fall without apple pie… apple pie infused bourbon that is!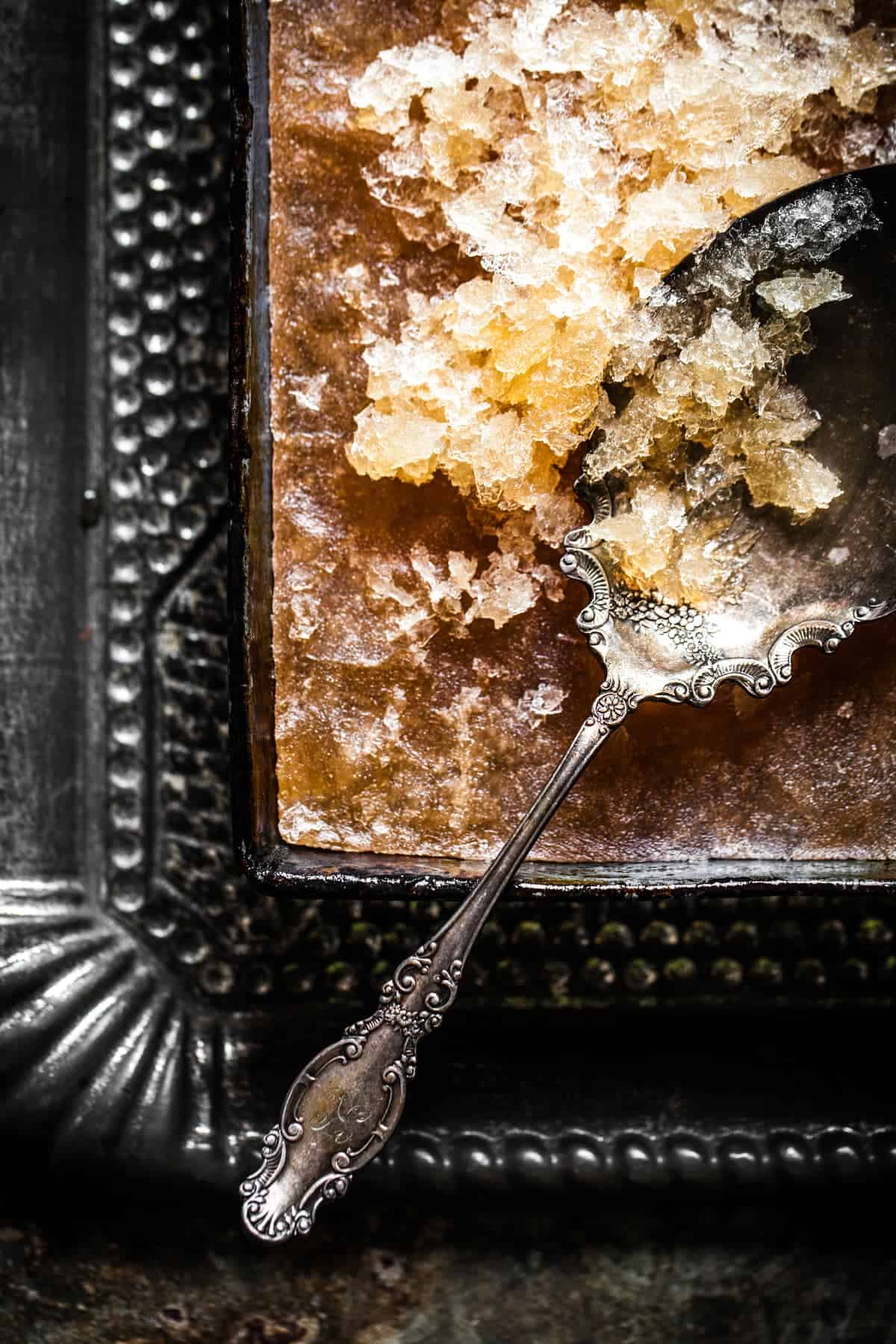 Here is the slush recipe to go along with that apple pie infused bourbon. Drink up!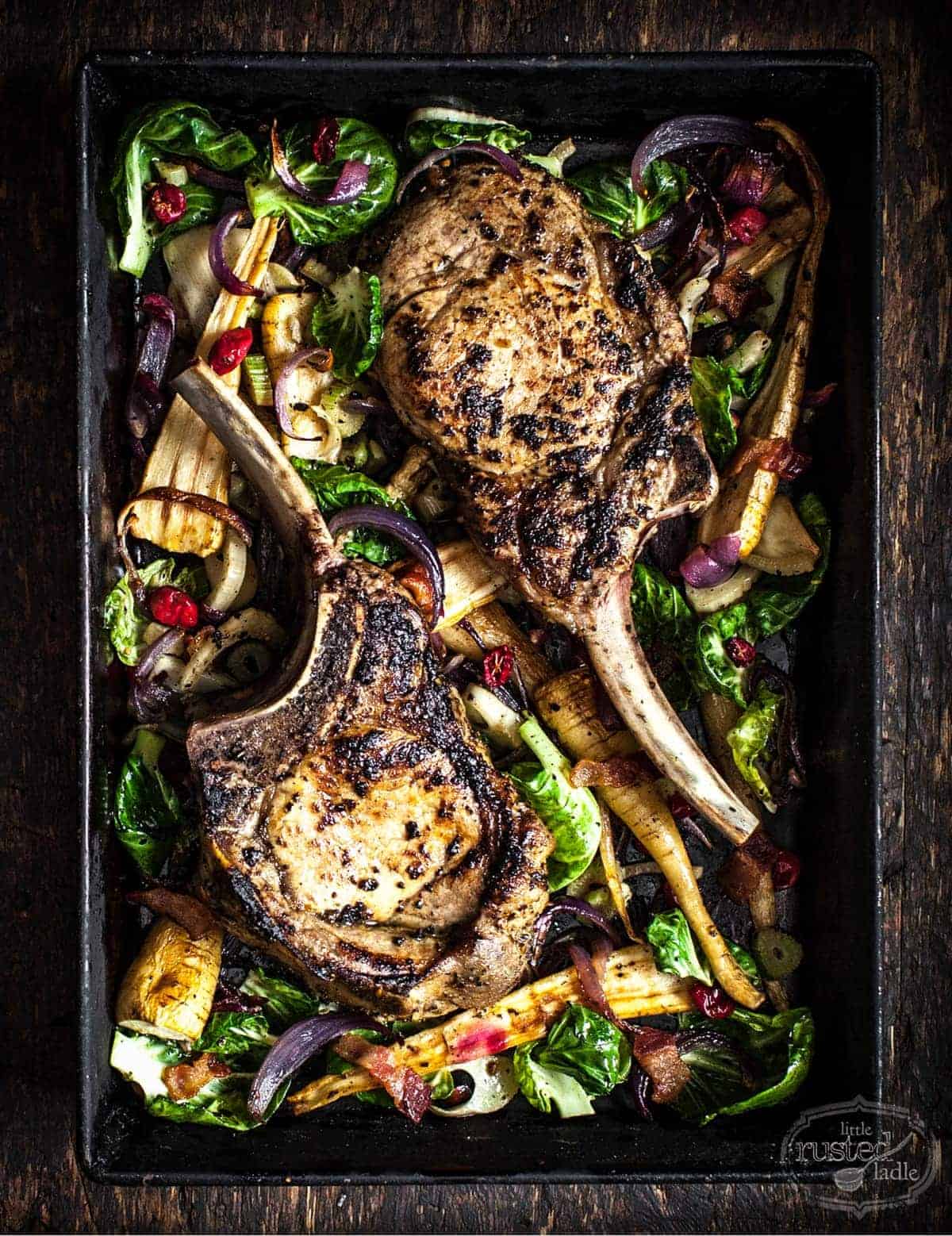 The Pork Chops we did as part of the apple series that took all of about fifteen minutes to shoot because they were so perfect right out of the oven! My girlfriend Judi still calls that meal one of the best I've ever made for her, and believe me, there have been quite a few. We decided to repost some of these shots to get everyone as excited for fall as we are. We hope you enjoy them as much as we did making them. We will try to create some more very soon.
We would like to conclude this article with an apology for our infrequent posts.  However,  you may not be that disappointed because we've been very busy writing and photographing tons of new recipes for our NEW COOKBOOK!
That's right, we are thrilled to let our fans know that Little Rusted Ladle will have a new cookbook coming out next spring. We will be done with it in about a month, after which we will resume our articles. Stay tuned for how you will be able to order a copy or where and when it will be available. We are really excited about it and know you will be too. Enjoy fall, family and friends. Until next time, cook with love and live to cook.
Jim & Jena