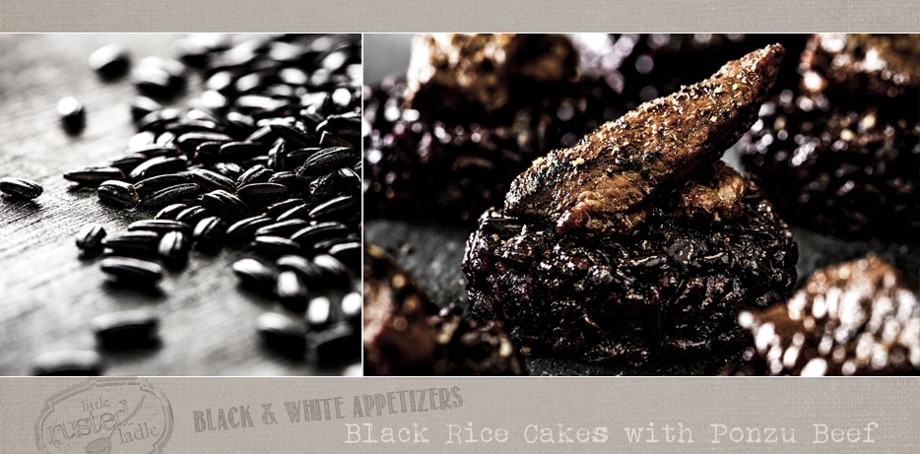 Every once in awhile I come accross an ingredient that really gets me excited. I imagine it being similar to when a woman finds a kick ass pair of shoes on sale. I've gotta have it! Well, a trip to Eataly in Chicago recently provided me with that excitement. Beyond all the incredible cheeses, salami, pasta, breads, and chocolates, I found a variety of rice I had never worked with, but had seen in upscale cookbooks before. I knew famed chefs around the world used it, so I had to at least give it a try. Besides, it was much cheaper than the $300 bottle of aged balsamic vinegar that was catching my eye. The edible equivalent to a pair of Jimmy Choo heals I guess.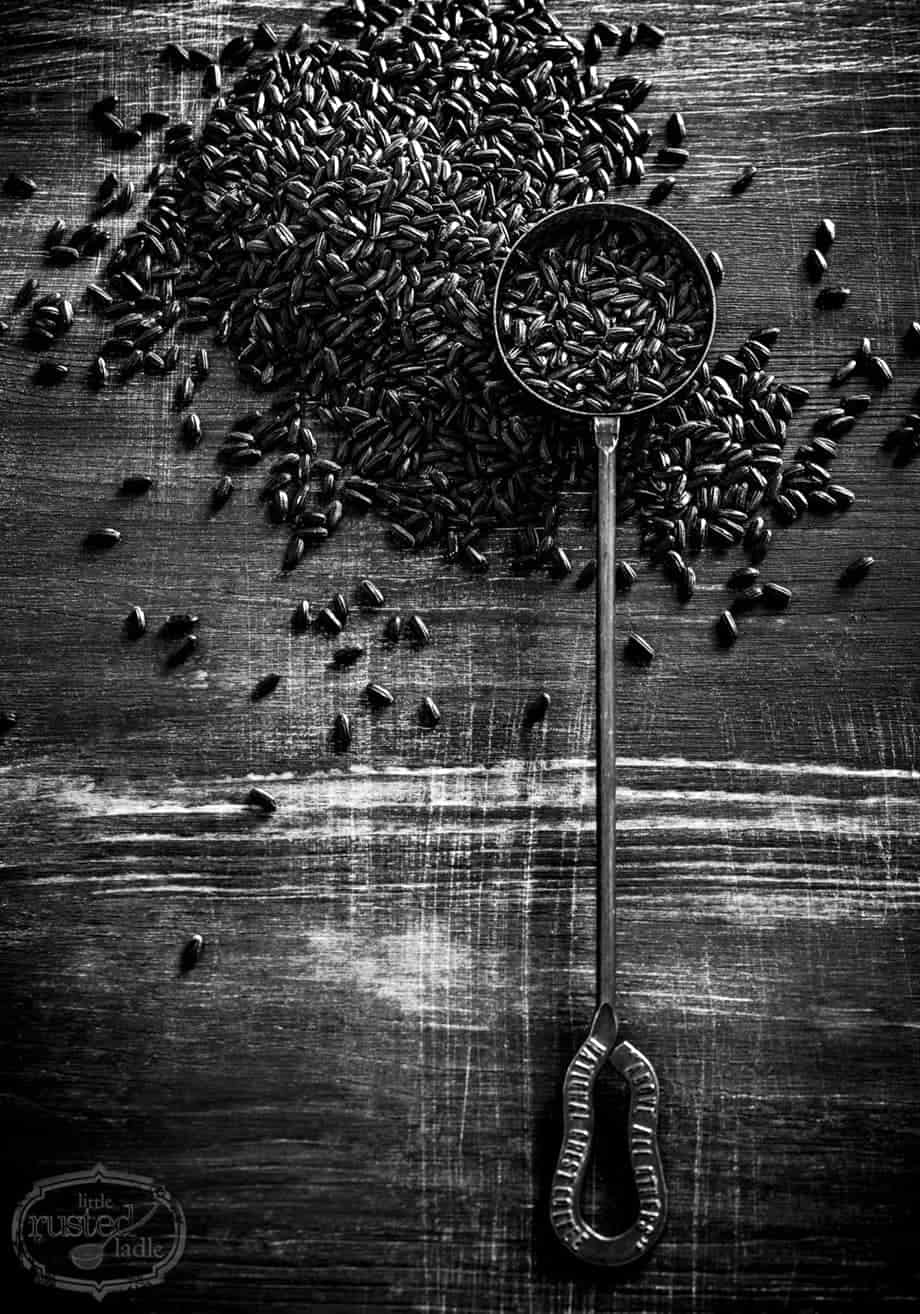 What impressed me the most about working with this new ingredient wasn't the the beautiful color, which is an incredibly deep purple color when cooked, but the flavor. It is extremely fruity and nutty. The sweet, fruitlike flavor that stays on the pallet after you've eaten it is amazing. After tasting it, it seemed only appropriate that the best way to use it was simply cooked and formed into cakes. Similar to sushi. Leave it cold, then top it with a piece of flavorful beef. In this case, a ponzu marinated beef sirloin was used because Jena and I wanted an all black food. Plus the flavors seemed to go well with the rice. I'm sure seafood or chicken would also have been good options. Feel free to add a sprig of fresh herbs for flavor if really dark colored food isn't your thing.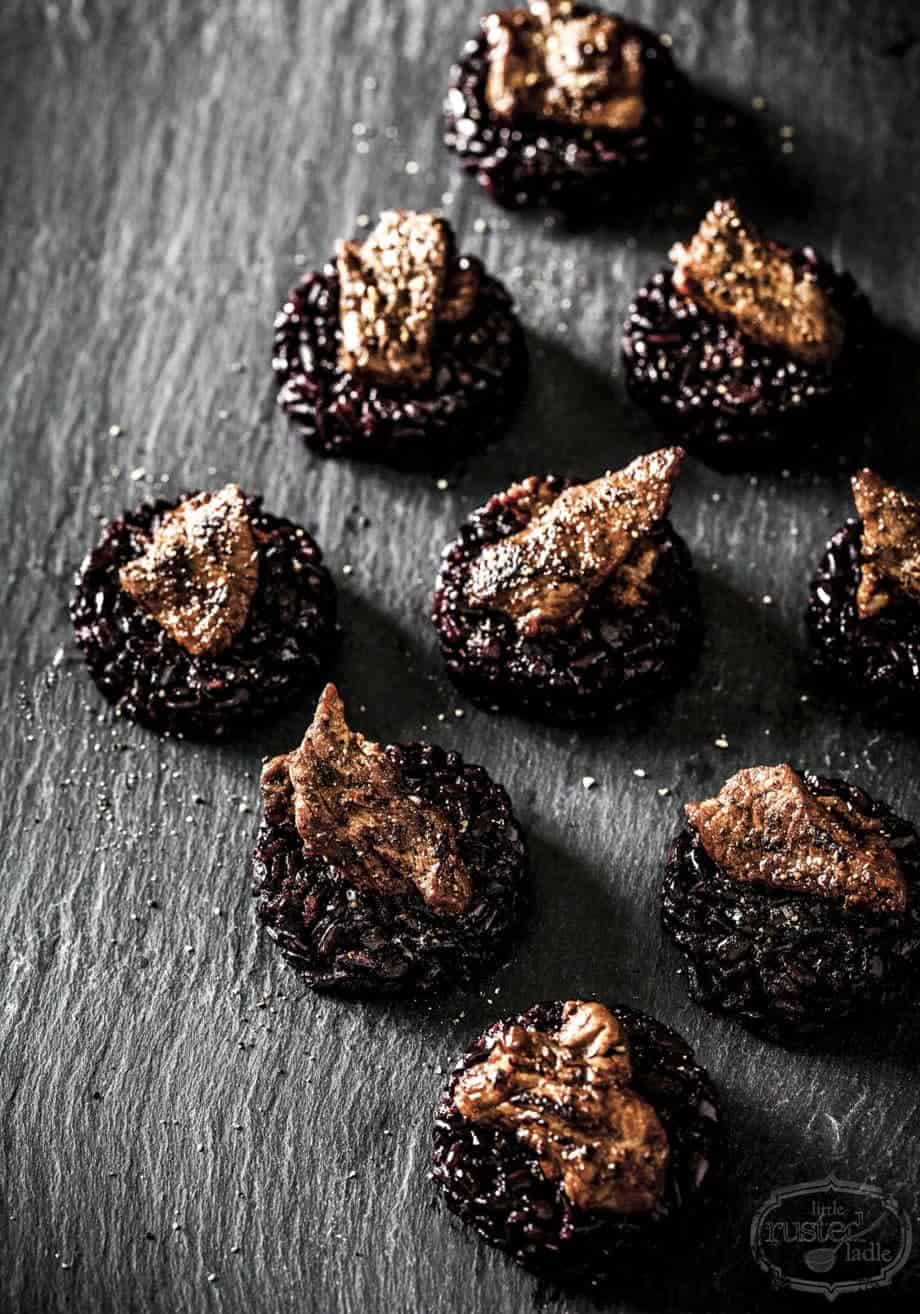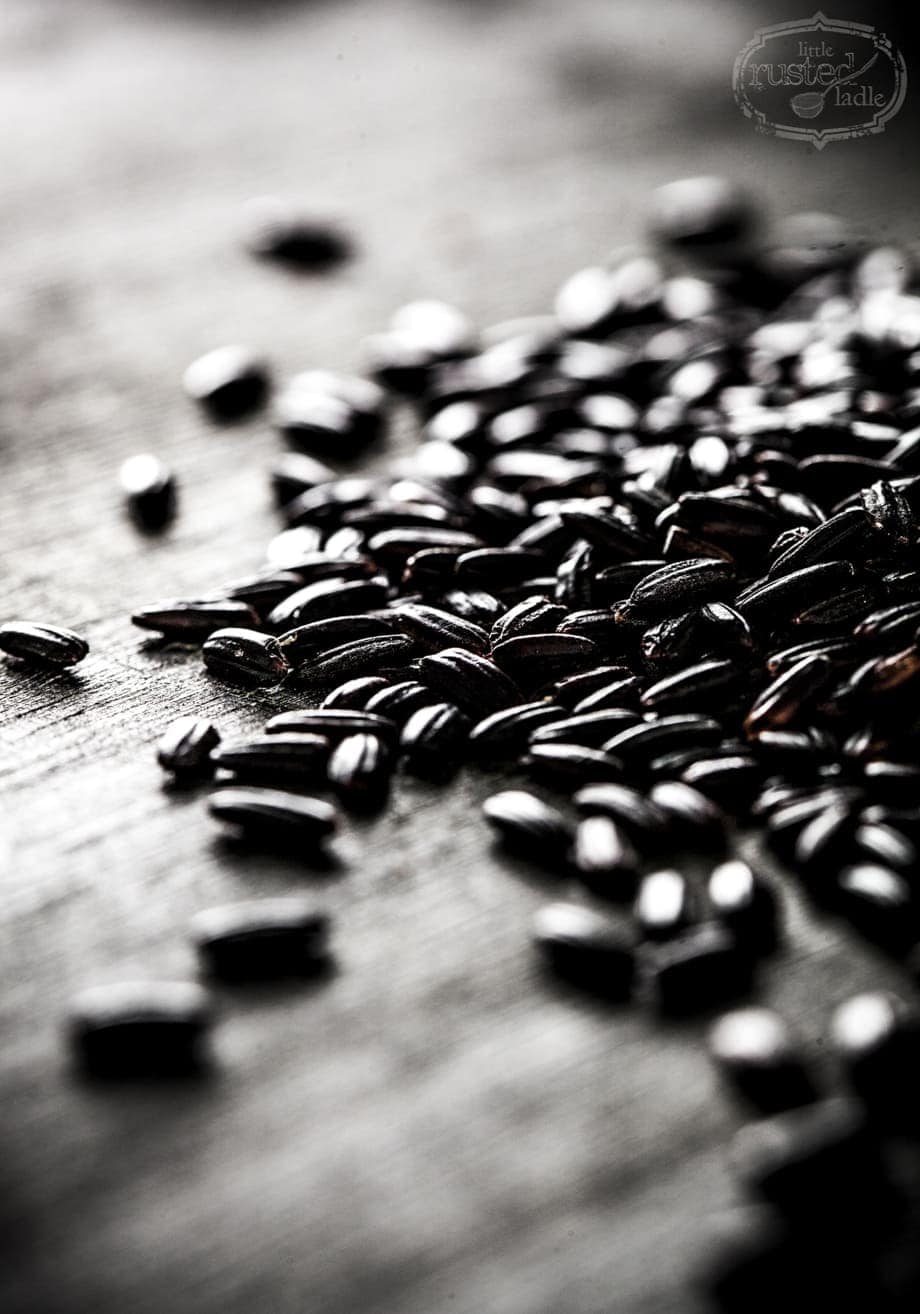 Black rice is a very unique kind of rice.  It contains more antioxidants than blueberries and is apparently good for the kidneys, stomach and liver.   The variety I purchased is called Venere Black Rice by a company called Falasco.  The rice is cultivated in the city of Novara in the southeast region of Piemonte.  It can be used to make risotto, pilafs, or in rice salads.  For our recipe, it was simply cooked and cooled, then formed it into small cakes using a very interesting little scoop Jena had in her vast collection of antique cooking tools.  I have no idea what it was originally used for, but it made perfect size cakes for our small black and white food party.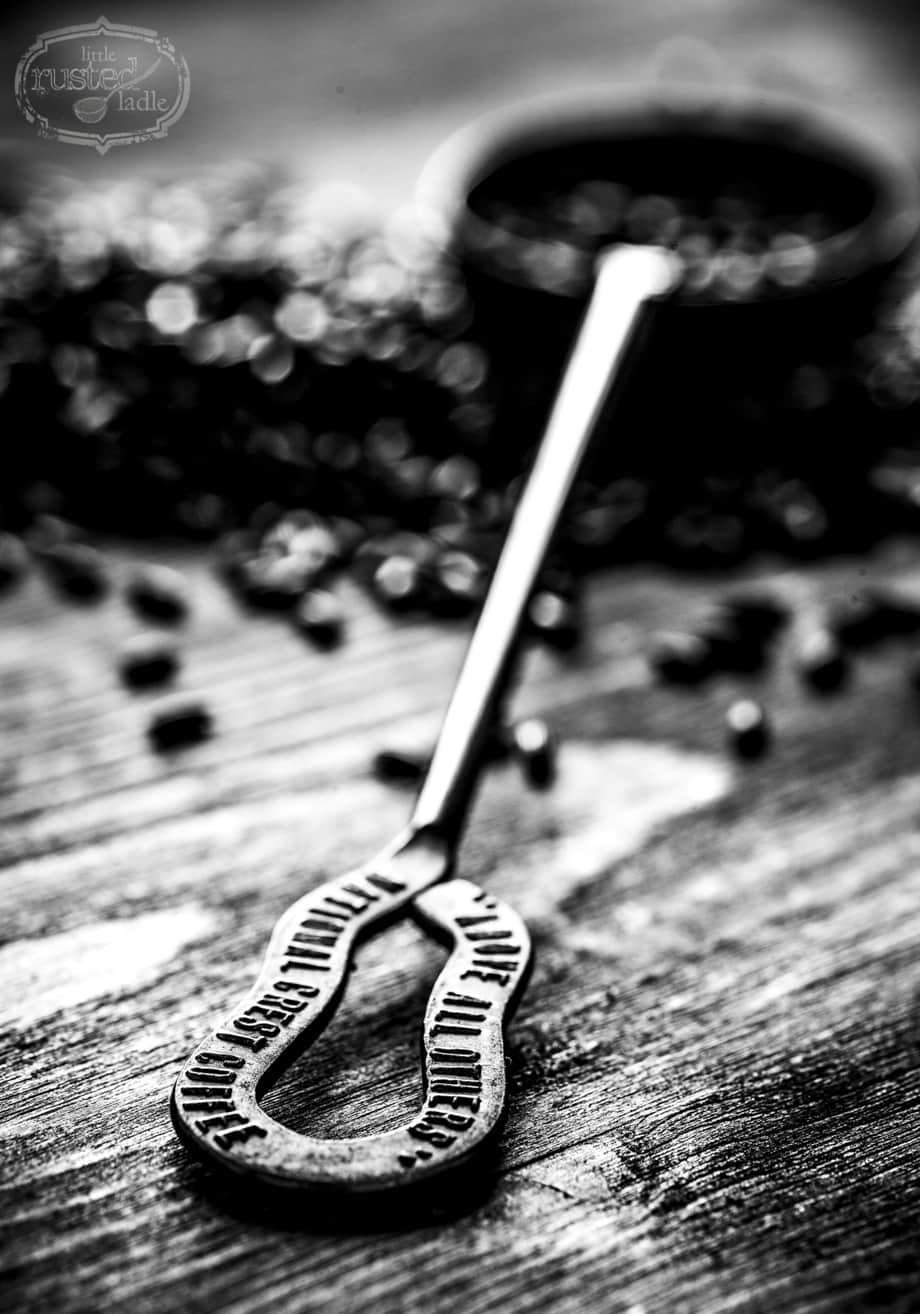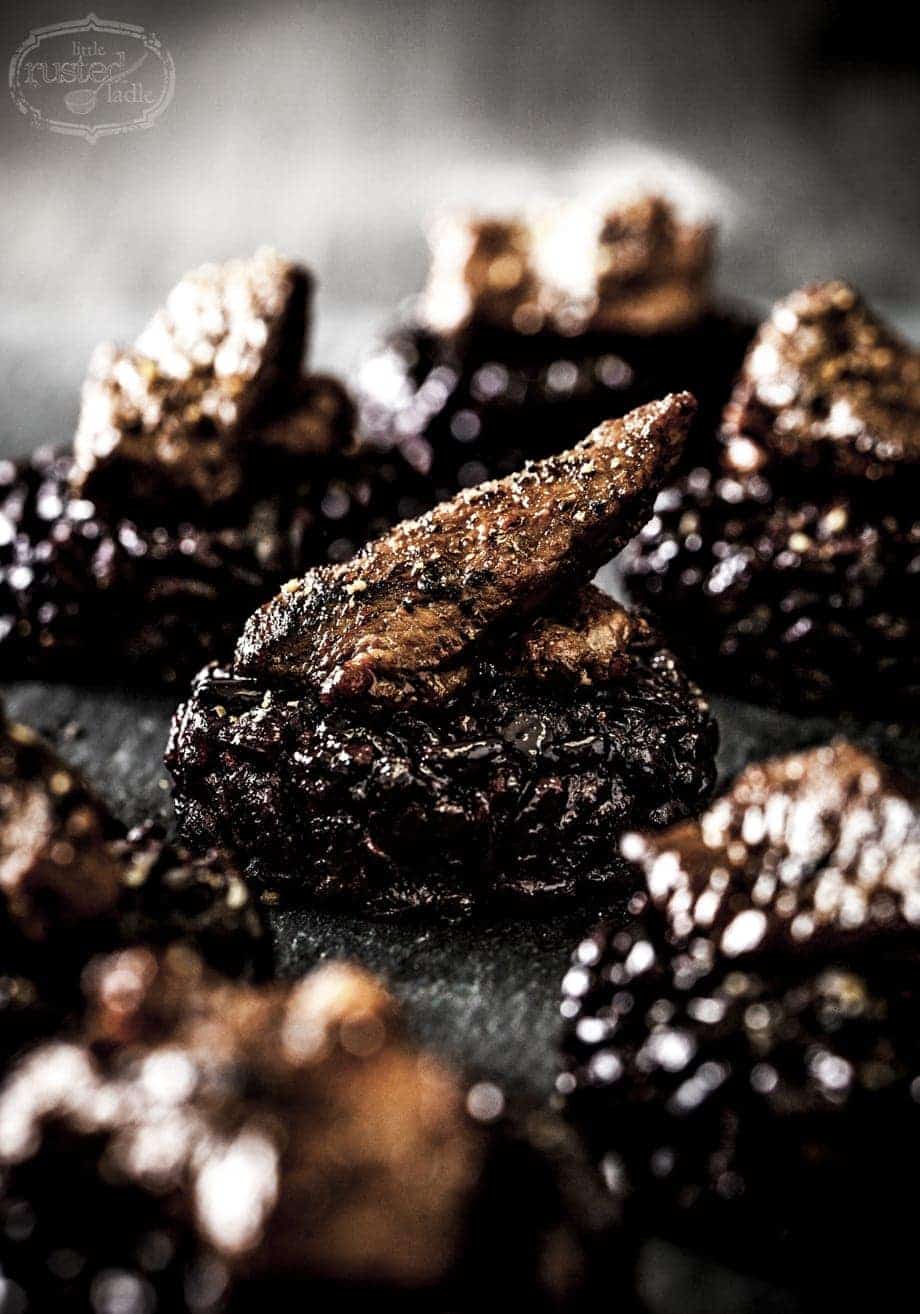 The black rice is already gone, but it has left a lasting impression.  As Christopher Walken once said, "I've got a fever, and the only prescription, is more black rice."  Oh wait, it was more cowbell wasn't it?  Anyway, next time you see it on a store shelf, if you ever see it, buy a package.  You'll enjoy it's wonderful flavor, and maybe add some antioxidants to your diet during the cold and flu season.  Stop back tomorrow for the next black and white appetizer recipe.  White truffle squid ink pasta with sea scallops.  Remember to cook with love and live to cook.
Jim and Jena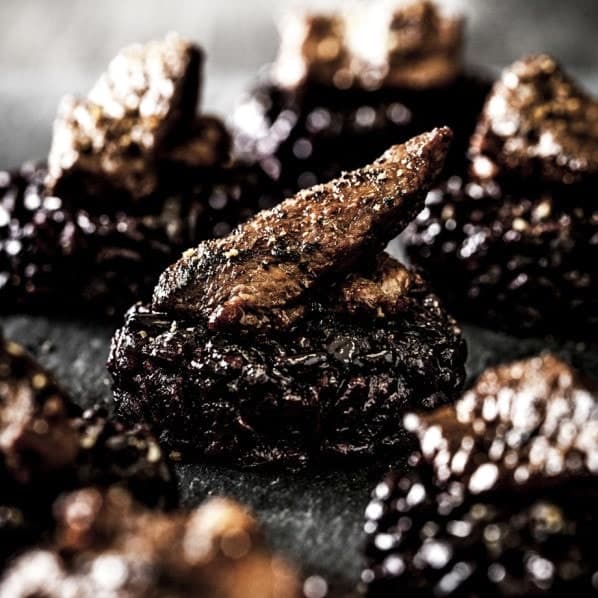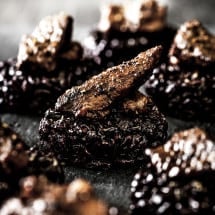 Ingredients
1/2

lb

beef sirloin

cut into bite-sized pieces

1/2

cup

ponzu sauce

1

tbsp

canola oil

1

cup

dry black rice

1 1/2

cups

water
Instructions
In a 1 quart resealable plastic bag, add beef and ponzu sauce. Seal bag, eliminating as much air as possible. Refrigerate 4-8 hours.

Drain beef and discard marinade.

In a large non-stick pan over medium-high heat, cook beef with canola oil in batches, stirring often until cooked through and liquid has evaporated. Transfer to a plate and cover until all meat is cooked.
Rice
Add water to a medium saucepan. Bring to a simmer. Stir in rice, then cover and cook on low for 20-30 minutes or until rice is tender. Add more water if rice is not cooked through. Transfer rice to a container, cover, and refrigerate.
Cakes
Spray a small 1/4 cup mold with non-stick spray. Fill half full with cooked black rice. Remove from mold by turning over onto a baking sheet covered with non-stick foil. Place one or two pieces of cooked beef on each cake and transfer with a small spatula to serving trays.