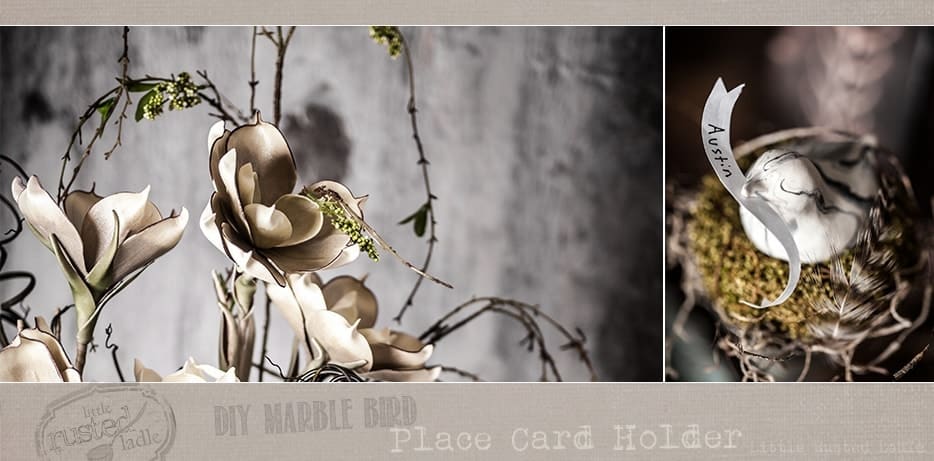 Happy Good Friday! Here to share with you a place card holder made out of clay, and some design tips for a Spring table. Having a bunch of people over for Easter? Make these easy place card holders we designed to save your seat!
To make these beautiful, easy-to-create birds, we tied-in our previous post of Concrete-Marble Easter Eggs made using the same clay technique.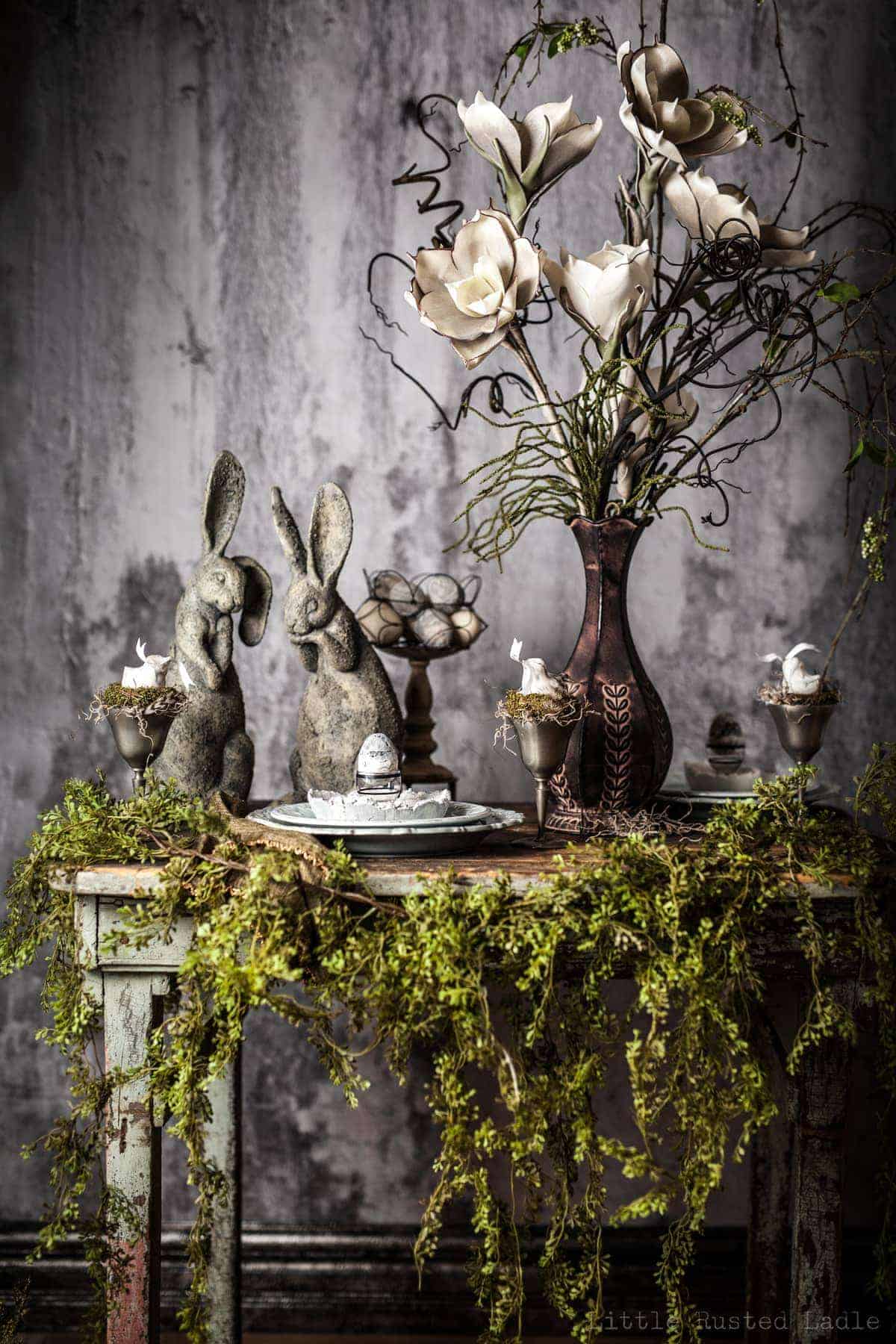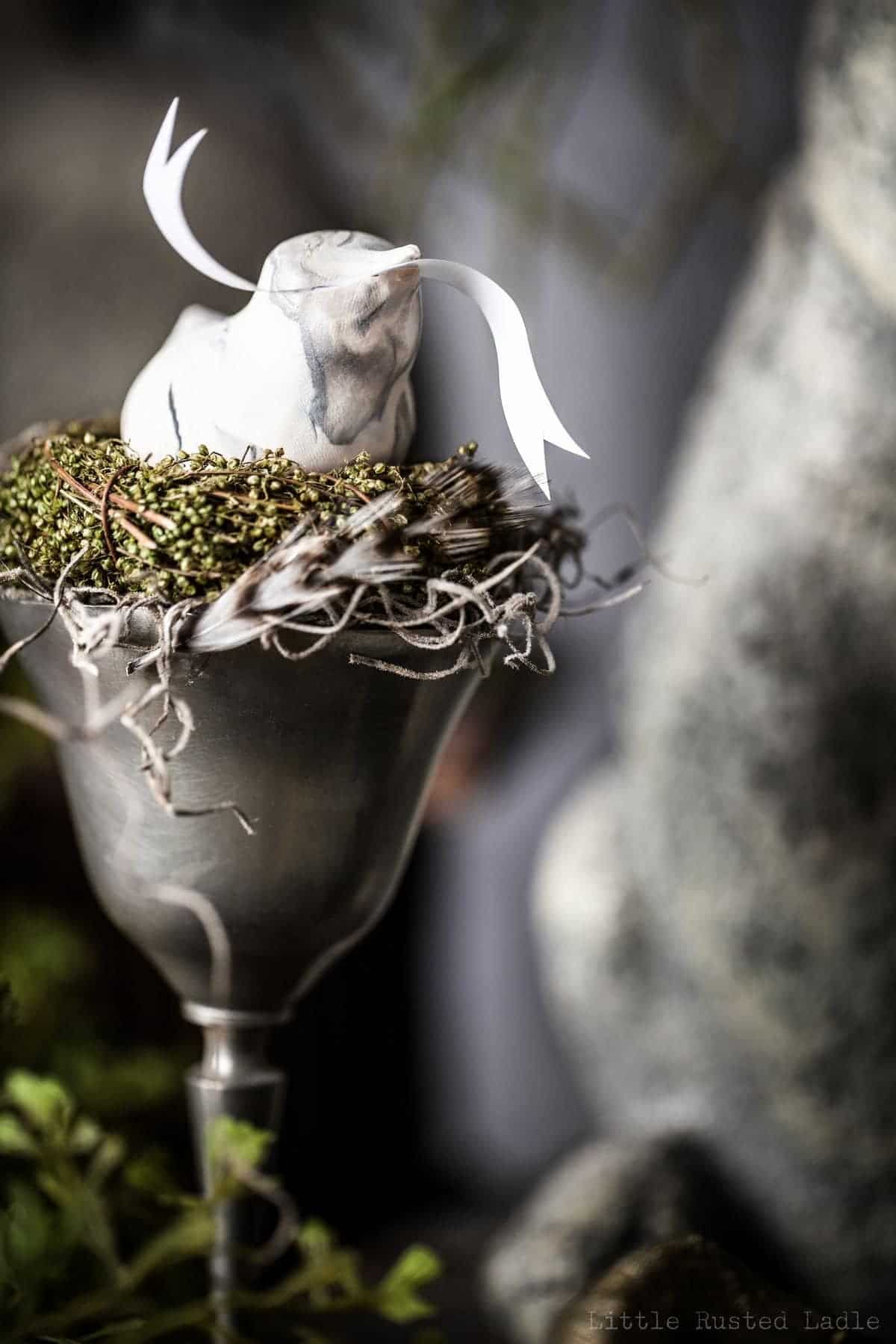 You will need:
Oven-bake clay (white, grey and black)
Paper
Pen
1. Grab a large chunk of white clay, one-fourth piece of grey clay, and just a pinch of the black clay. Roll out the white clay into three pieces, the grey clay into two and the black into one. Pair each white piece with either a grey or black piece of clay.
2. Roll and twist all three pieces separately. Fold over, twist and roll three more times.
3. Join the three pieces. Twist, roll, fold and repeat three times and then coil and smash them together in a ball.
4. Divide the clay into two equal parts and roll them into an egg shape.
5. Place a finger in the middle (the back of the bird) of the egg, and pull the smaller front portion of the egg up, forming a head.
6. Using your fingers as a forceps, pinch the head to make a beak for the bird. Cut a slit in the beak using a thick piece of paper, such as a business card.
7. Pinch the very back end of the bird, to give the bird a little tail, pointing to the sky. Tweak your bird as you prefer.
8. Bake per your oven-bake clay instructions, or for 30min at 375 if it does not specify.
9. Add a piece of paper, cut into a ribbon shape
10. Write your guest's name on the paper and place in the bird's mouth.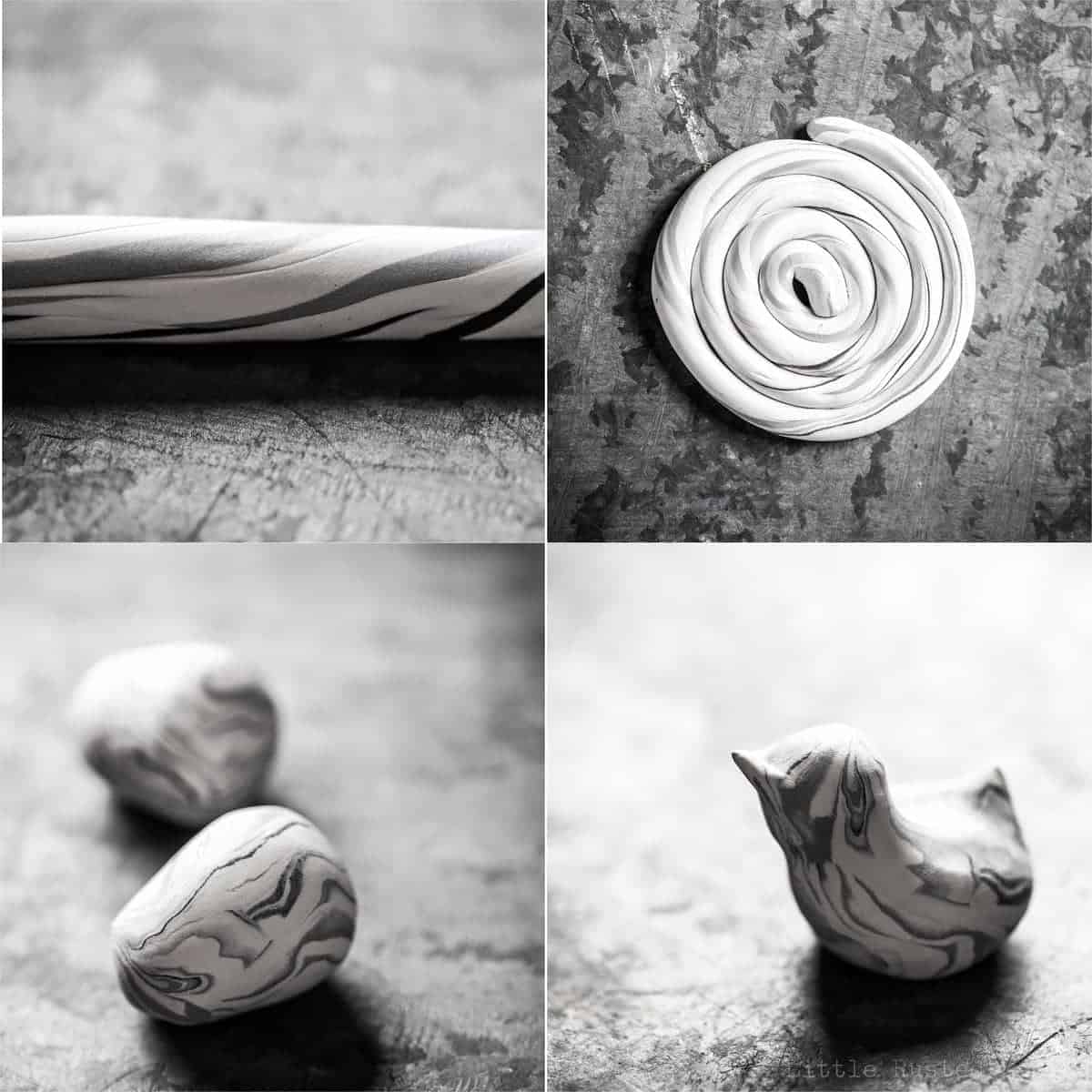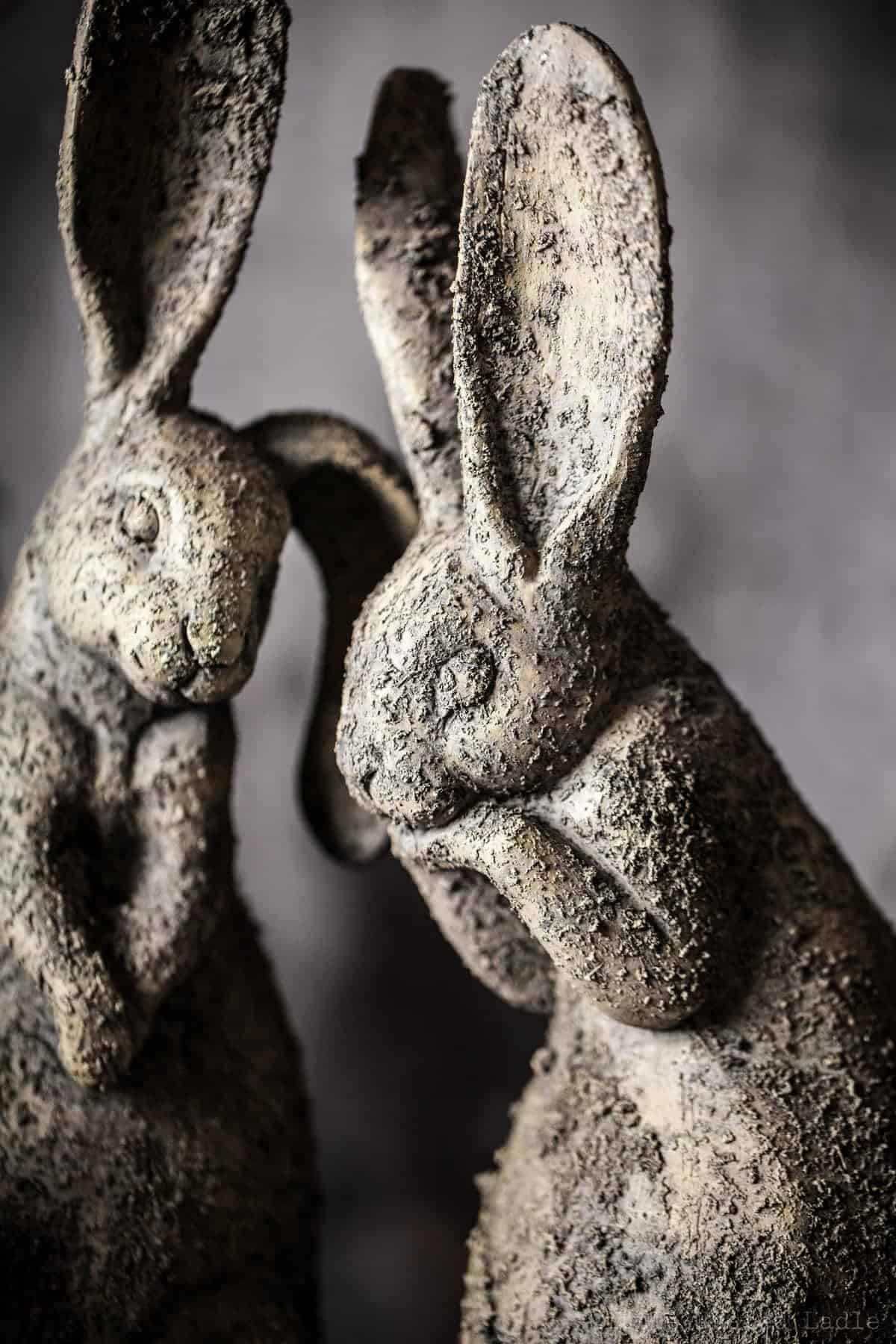 For designing our Easter table, we utilized a concrete and marble look for the decorations, and used hints of green color around the table to remind people of Spring.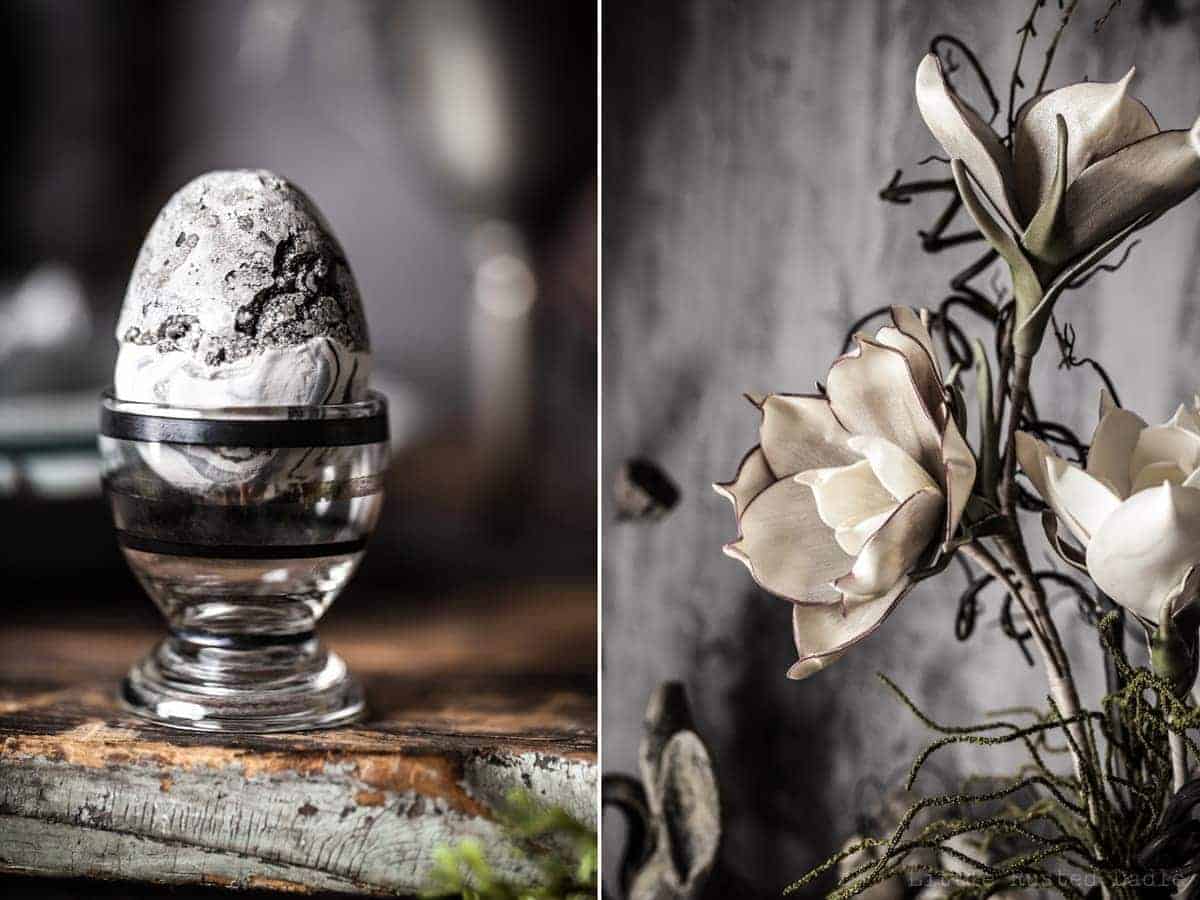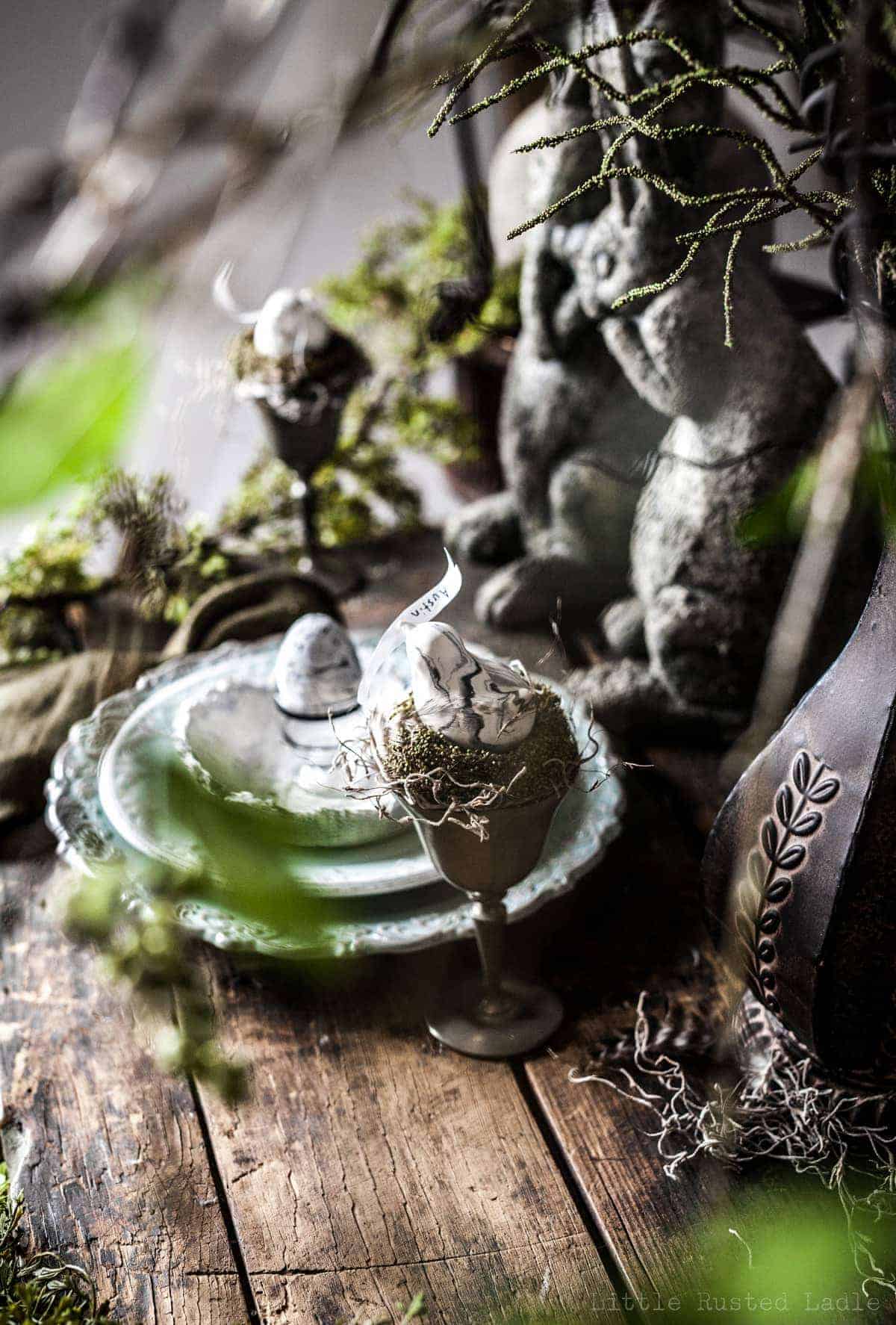 How will you design and decorate this year? Leave a comment below, we would love to hear your ideas!
Thank you for checking out our latest entertaining post. until next time, don't wait for a special occasion – create one!
Jena and Jim