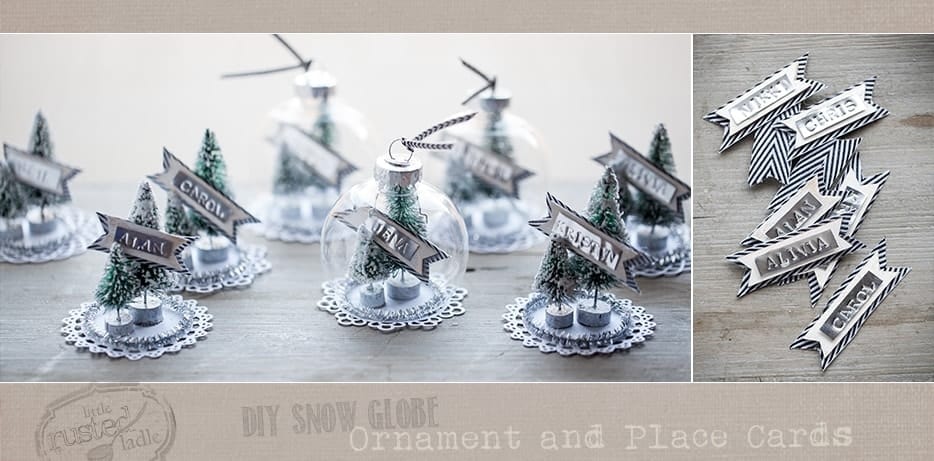 Hello! Jena here, with a special holiday entertaining post. With my family growing I have been so excited to implement new holiday family traditions. One of the traditions is making a special Christmas ornament every year. This year, I love what we came up with, our ornament also doubles as a place card holder. (Extra important for our new additional place setting even though it is quite obvious that Austin will be sitting in the high-chair.) Regardless, I ended up making 14 of these for friends and family and I had fun doing it.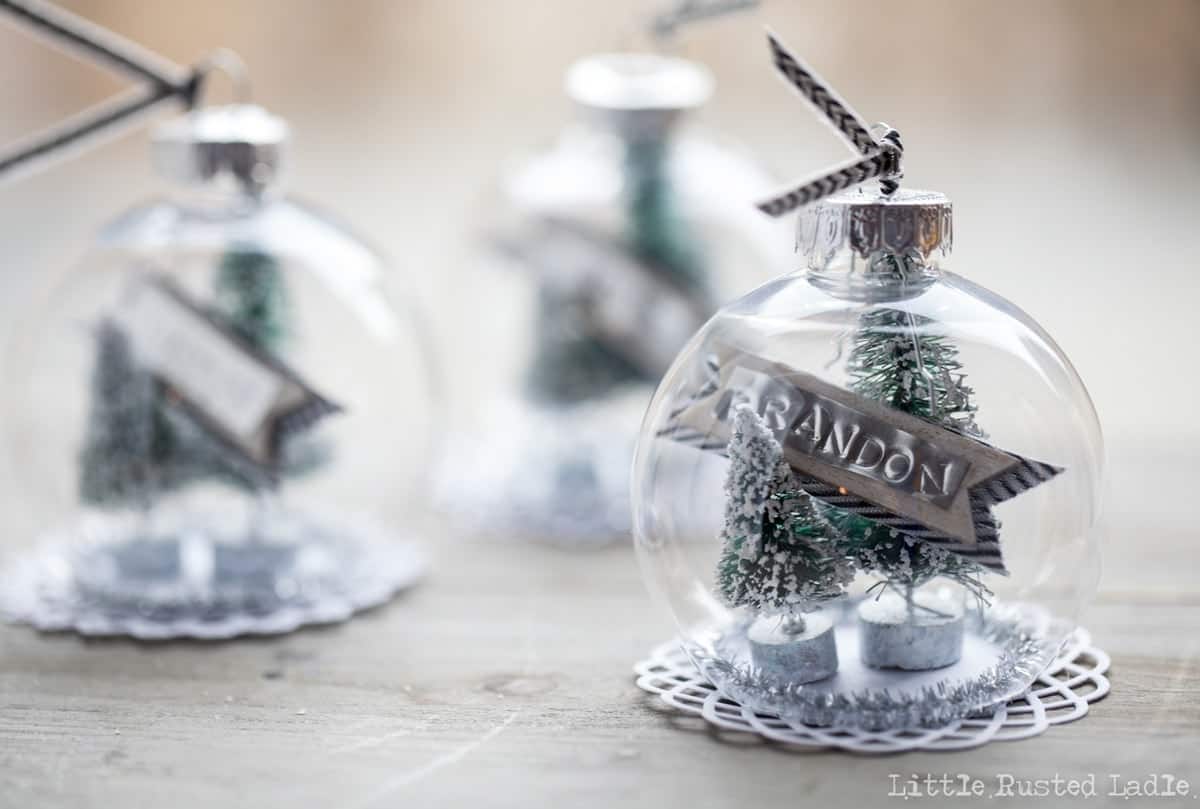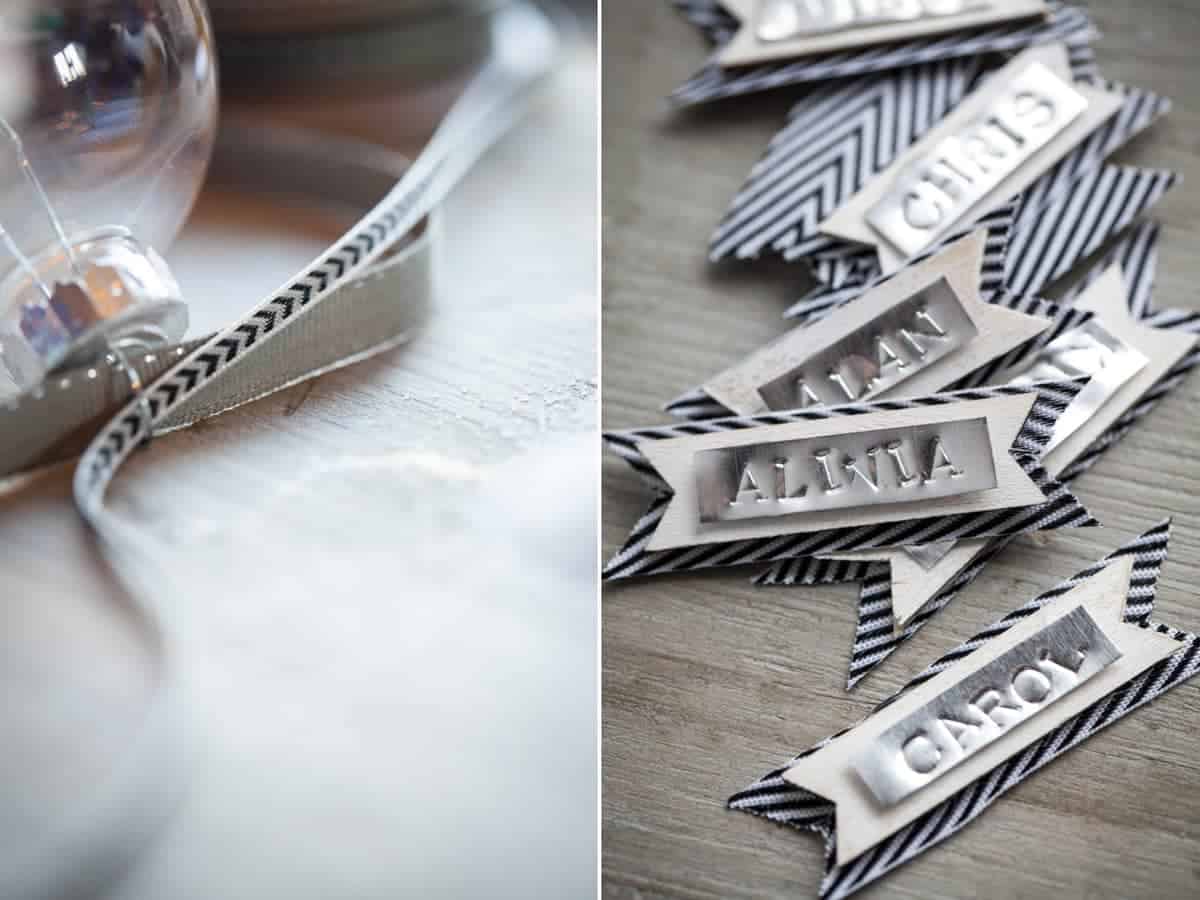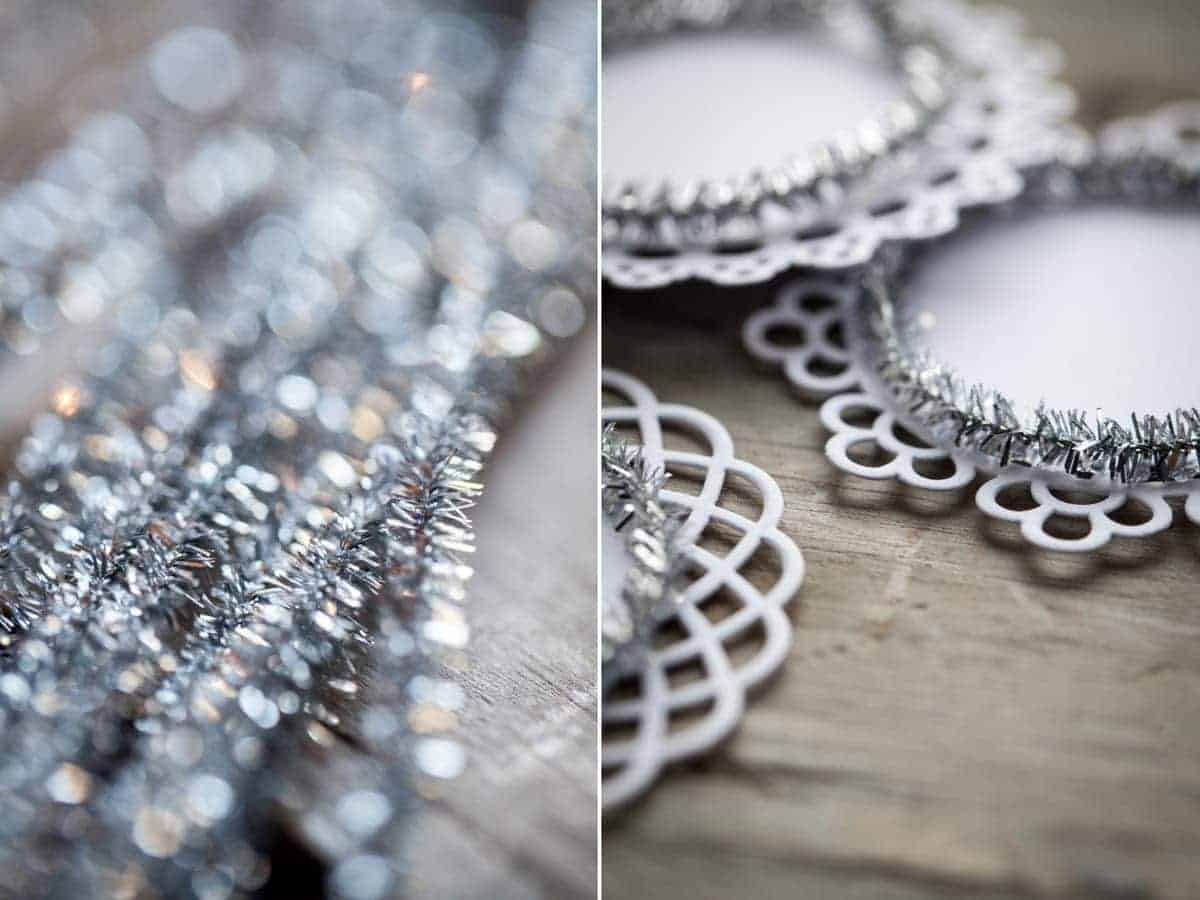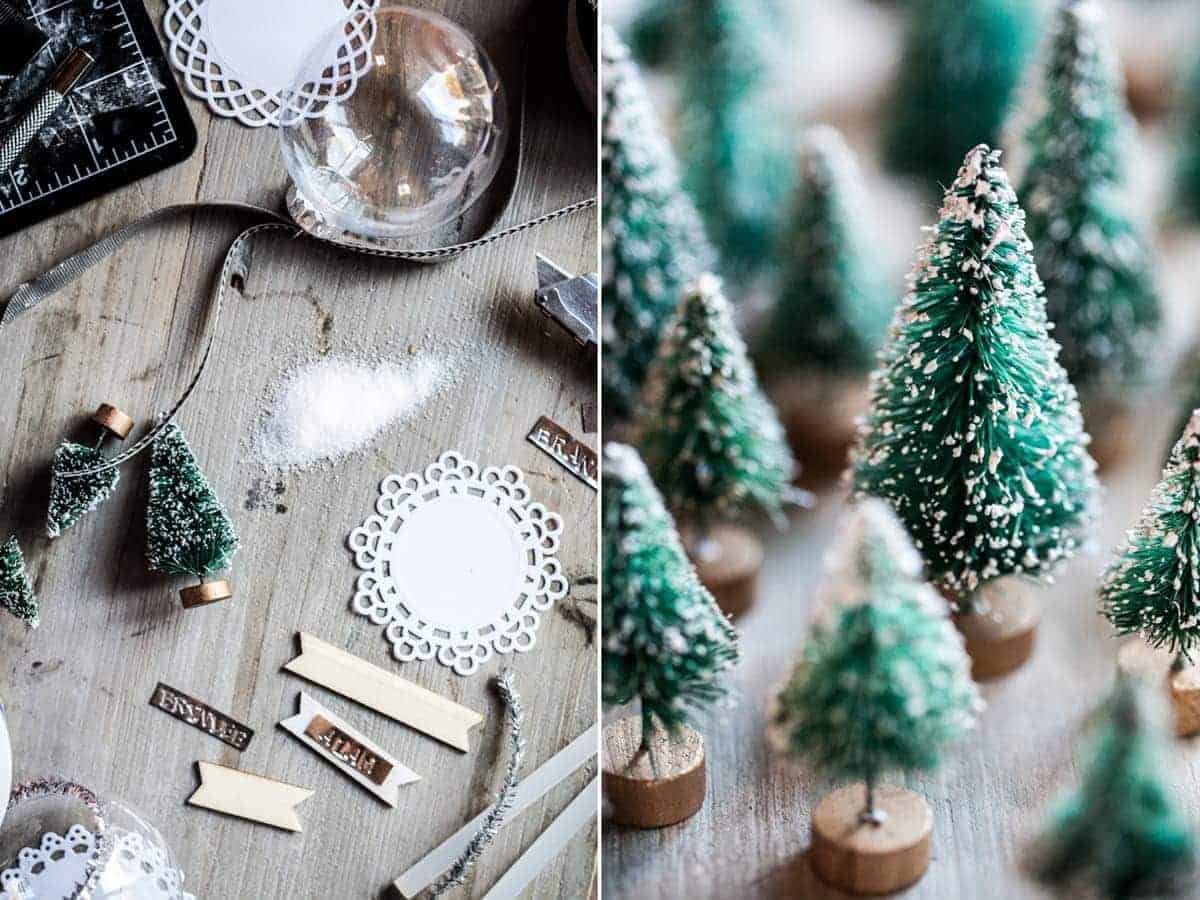 What you will need:
Clear plastic Christmas ornaments
2 sizes of thin ribbon
Metallic pipe cleaners
Metal stamps/hammer/metal for tags (optional)
Wooden tags
Craft trees (two sizes)
Martha Stewart Crafts DIE-CUT LACE TAGS
White craft paint
Salt
Blade
Hot glue gun
Prepare:
1. Start by painting the wooden tags and trees white. Then dip the trees in salt while there are still wet. Set aside to dry.
2. I stamped the metal tags using Making Memories Stamping Die Set and cutting them to fit in the wooden tags. You can use paper or write on the painted wooden tag. Cut ribbon to border the wooden tags. Hot glue them all together.
3. Cut pipe cleaners in half and make circles out of them, twist the ends to keep them together.
4. Use the pipe cleaner circles to mark the bottom of the plastic ornament. cut it out with an exacto-knife.
5. Tie thin ribbon to the top of the ornament
Assemble:
1. Hot glue the pipe cleaners to the center of the white die-cut lace circle tags.
2. Pick out 1 tall and 1 short tree and hot glue them to the white die-cut lace circle tags.
Hot glue the name tags on the trees.
Fit the ornament snug over the place setting and twist under the pipe cleaners.