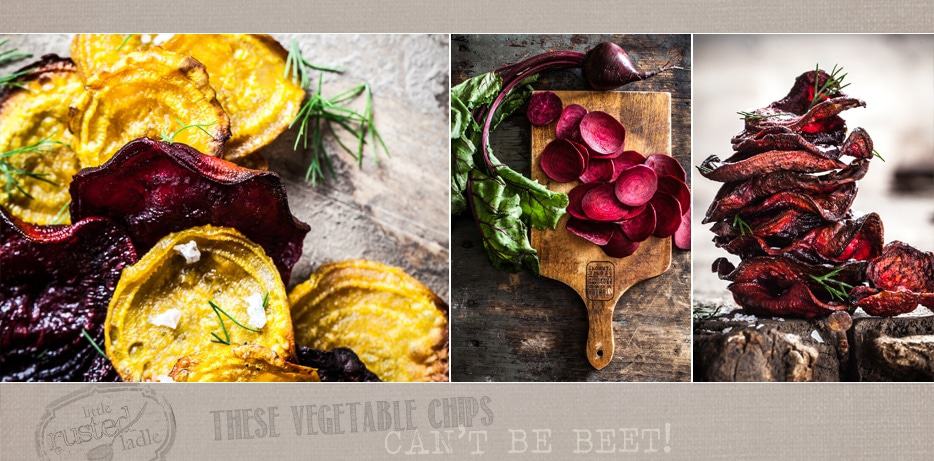 You either love em or you hate em. That seems to be the reputation with beets. I was a hate em kind of person, then when I got older and suddenly loved them. I must have swapped out taste buds and the new ones were not told to hate beets. Maybe it was because they became a trendy vegetable. It seems every restaurant in America has a salad with beets and goat cheese these days. Little Rusted Ladle is all about being trendy (slight chuckle), so I thought I'd do my part and give them another try. Low and behold, I liked them. Of course, when paired with goat cheese, greens and nuts, it takes the pressure off the beets to be yummy on their own.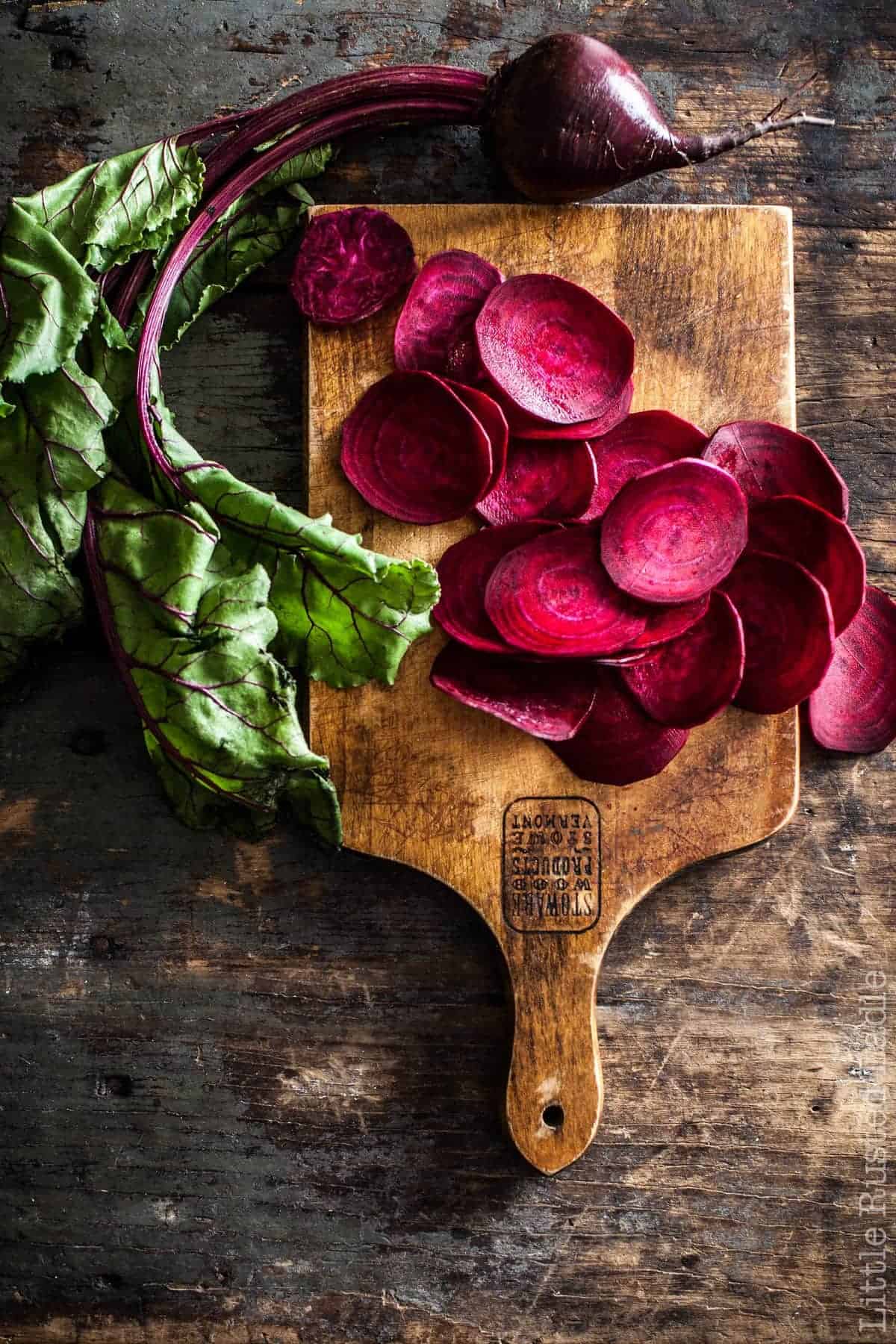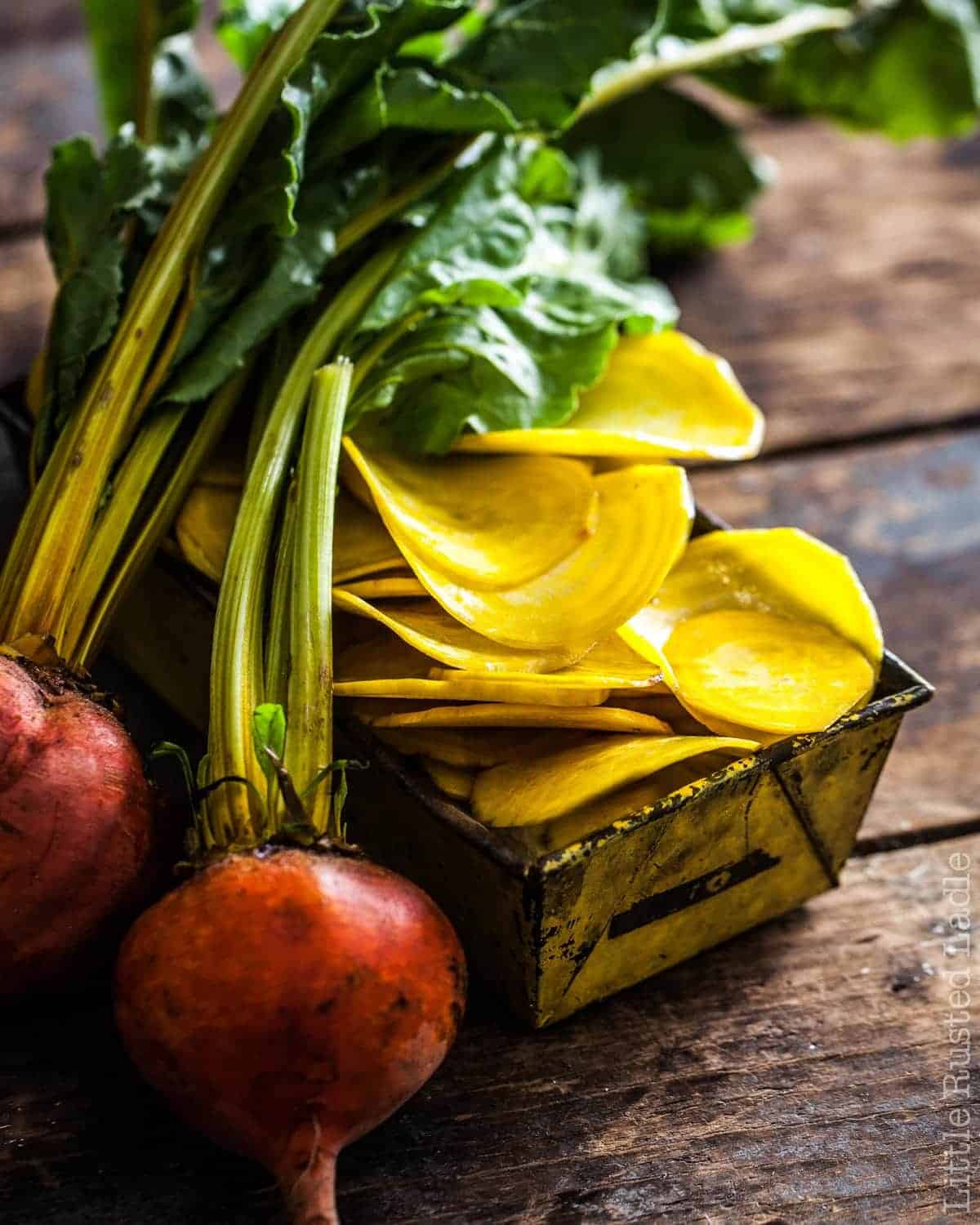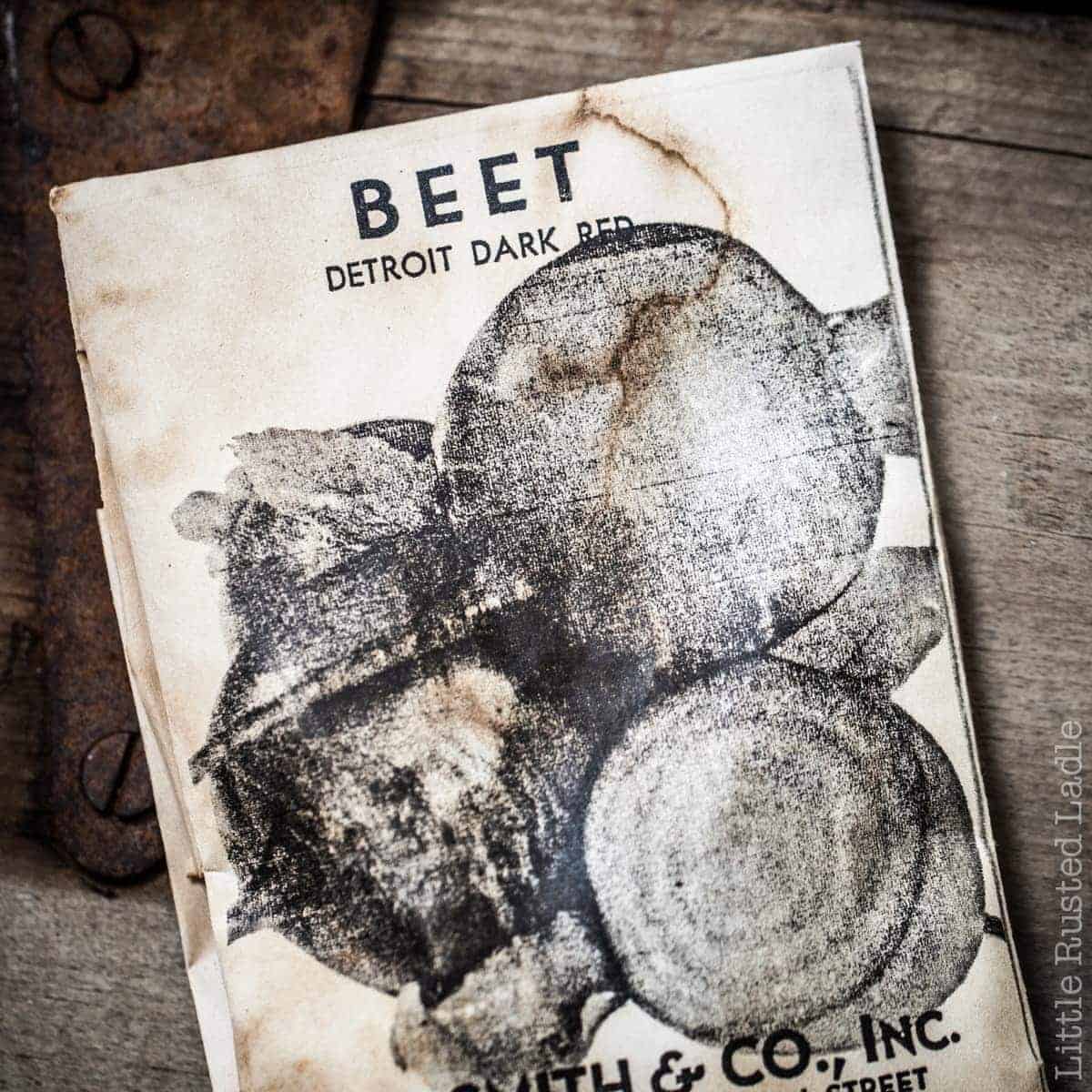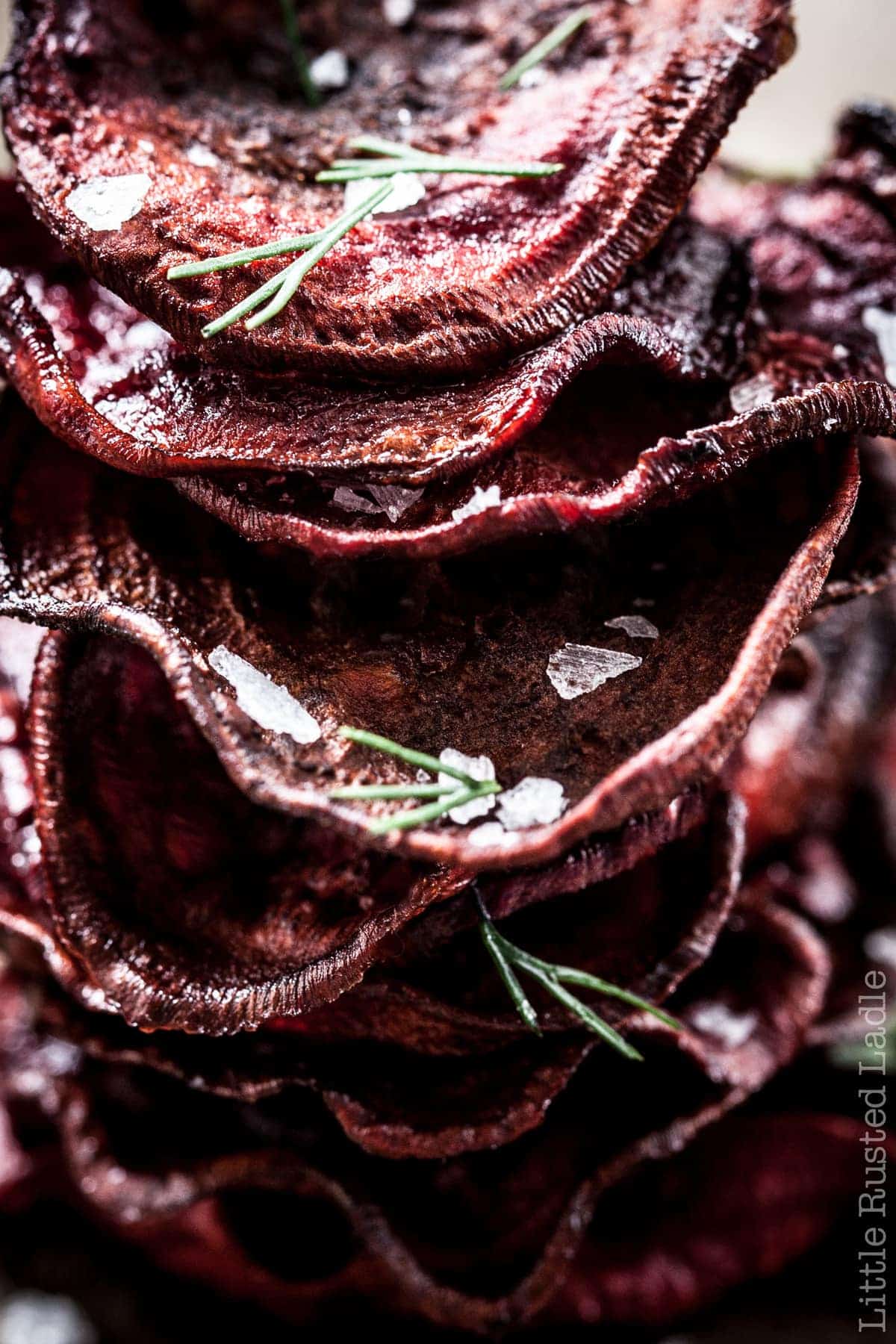 There are many health benefits to beets that may sway some of you beet haters, who shall remain nameless, into giving them another go. For one, beets are great at detoxifying the body and purifying the blood, which is a great way to battle those pesky hangovers. They are also a really great source of naturally occurring nitrates, which help lower blood pressure. Beets also help increase stamina, and have been considered an aphrodisiac for centuries because of this fact. They also help fight inflammation and have cancer fighting properties, so in a way, beets can't be beat.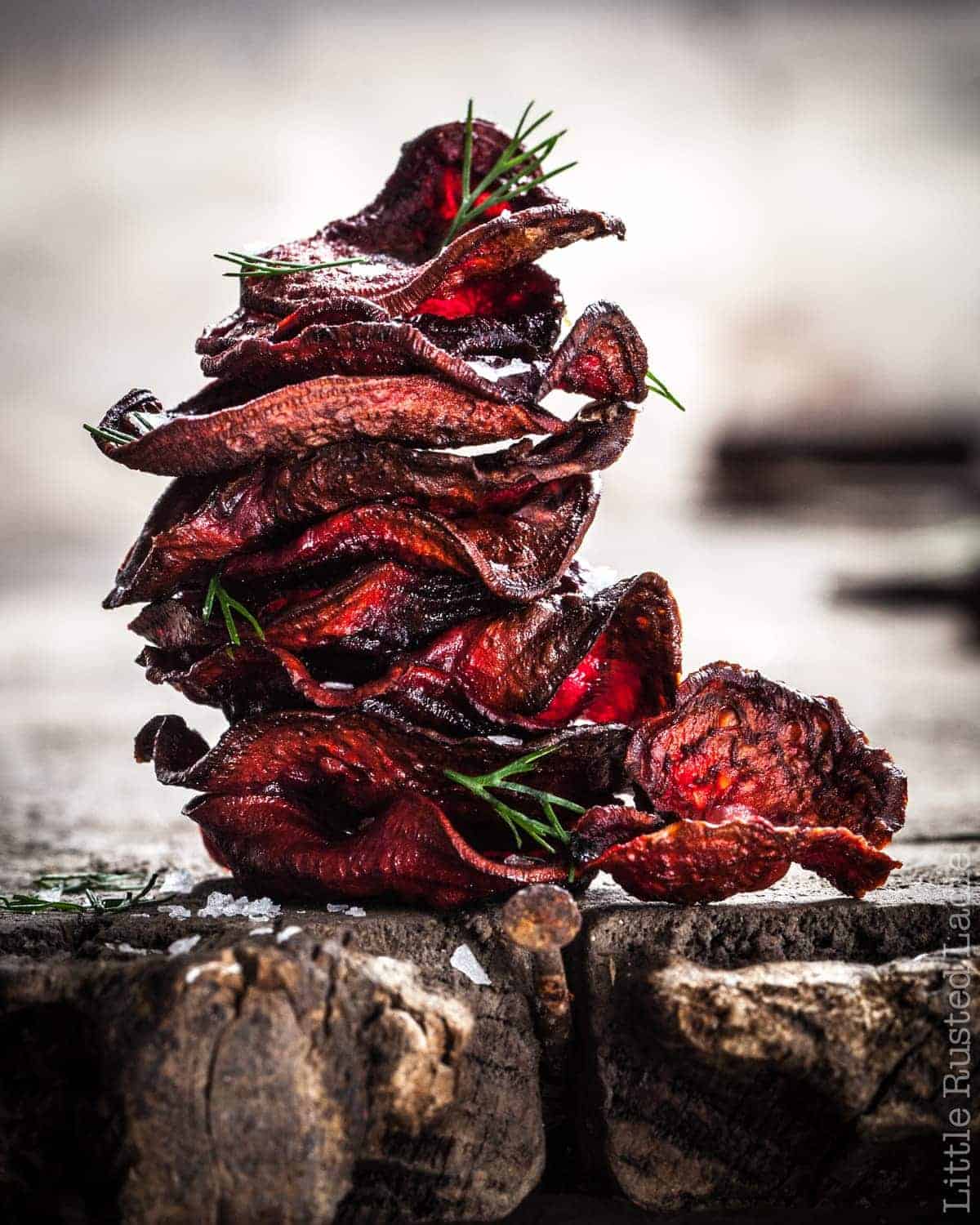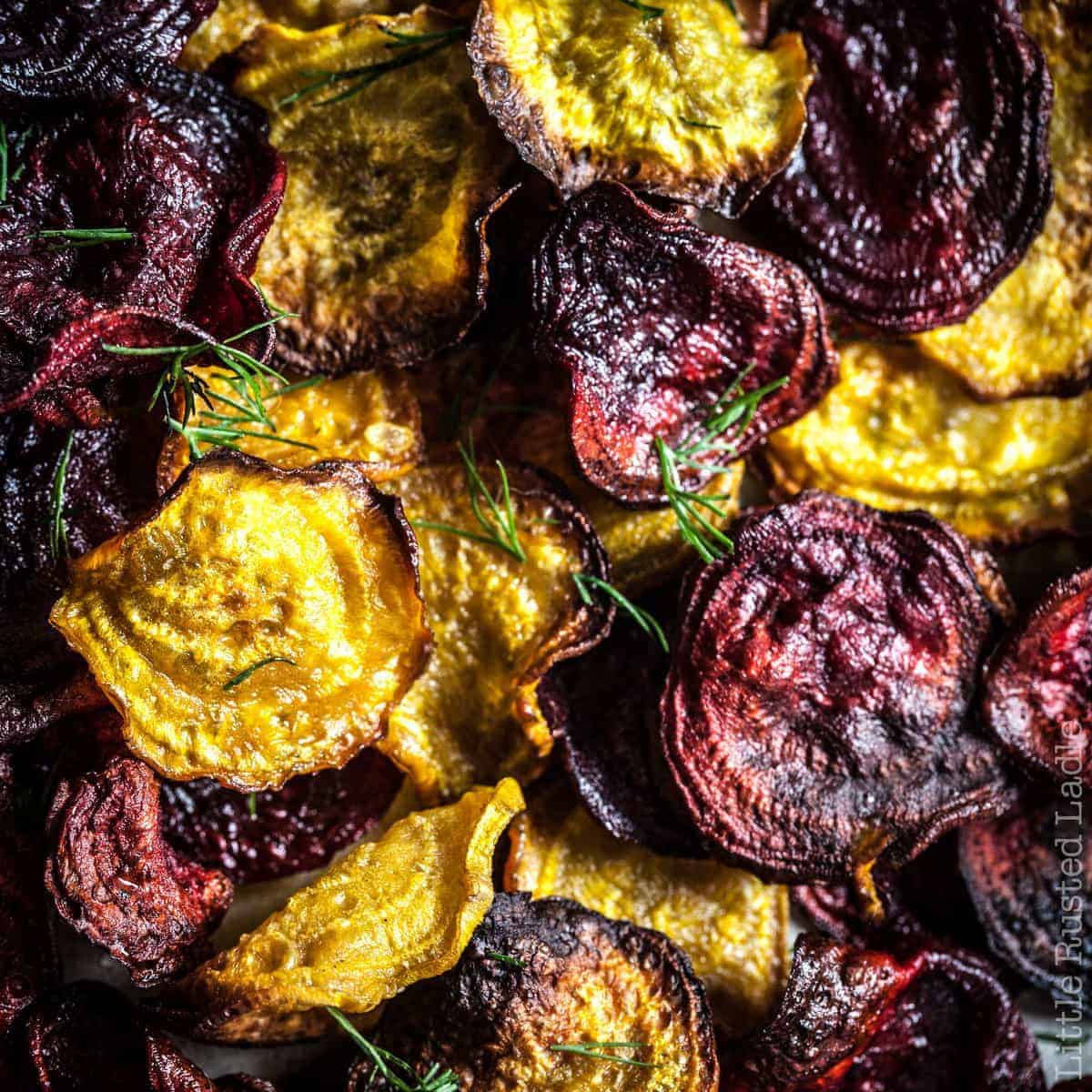 There are many ways of preparing beets. Beets can be boiled, steamed, baked, roasted, grilled or sautéed. One of our favorite ways to prepare them, like corn on the cob, is to simply cook them in simmering hot water, peel them and cut them into pieces and toss them with some butter and salt and pepper. However, another very basic way of preparing them is to make beet chips. Thinly slice them on a mandolin, but make sure to use a safety guard, or you'll end up with shorter fingers. Toss the slices with a little olive oil and sprinkle with salt. Place them single layer on cookie sheets lined with foil and bake them for about 40 minutes or until crisp. Sprinkle them with some chopped fresh dill and you're good to go. The end result will be a beautiful pile of tasty chips that are tasty and good for you. Enjoy and remember to cook with love and live to cook.
Jim & Jena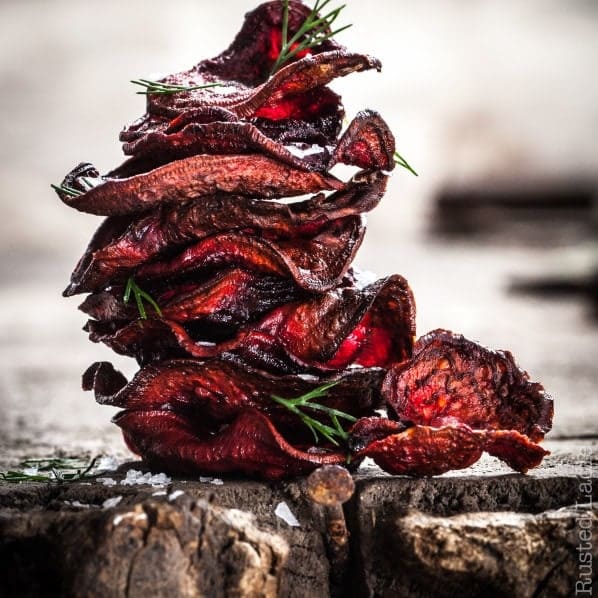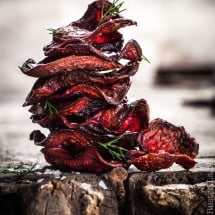 Ingredients
2

lbs

large beets

about 4, peeled and thinly sliced

2

tbsp

light olive oil

sea salt to taste

1

tbsp

chopped fresh dill
Instructions
Preheat oven to 325 degrees.

Place beets in a single layer on foil-lined cookie sheets.

Drizzle with olive oil and sprinkle with coarse sea salt.

Bake for about 20 minutes, then turn beets over and bake another 20 minutes or until crisp.

Transfer to a wire rack and cool completely.

Sprinkle with chopped dill and serve.
Notes
For a fun play off of the classic soup, borscht, serve them with seasoned sour cream or greek yogurt.