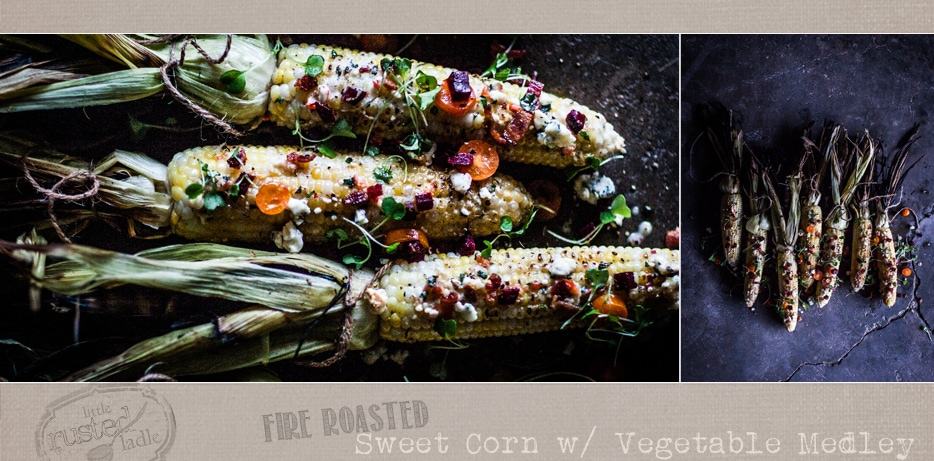 The perfectly lined up rows of golden kernels shimmer in the afternoon sunshine like pearls, as I peel back the squeaky green husks exposing the ever familiar site of sweet corn.  Hidden behind the green husks and silk that gives these golden gems life are more than just small nuggets of sunshine.  They're a reminder to me of everything that is good.  Childhood memories of eating ear after ear of fresh picked sweet corn at the family dinner table with my mom, dad, sister, aunt and uncle, invade my thoughts like a kid waiting for summer break.  You see, sweet corn season was not just another vegetable that we ate during it's peak, it was usually the main course.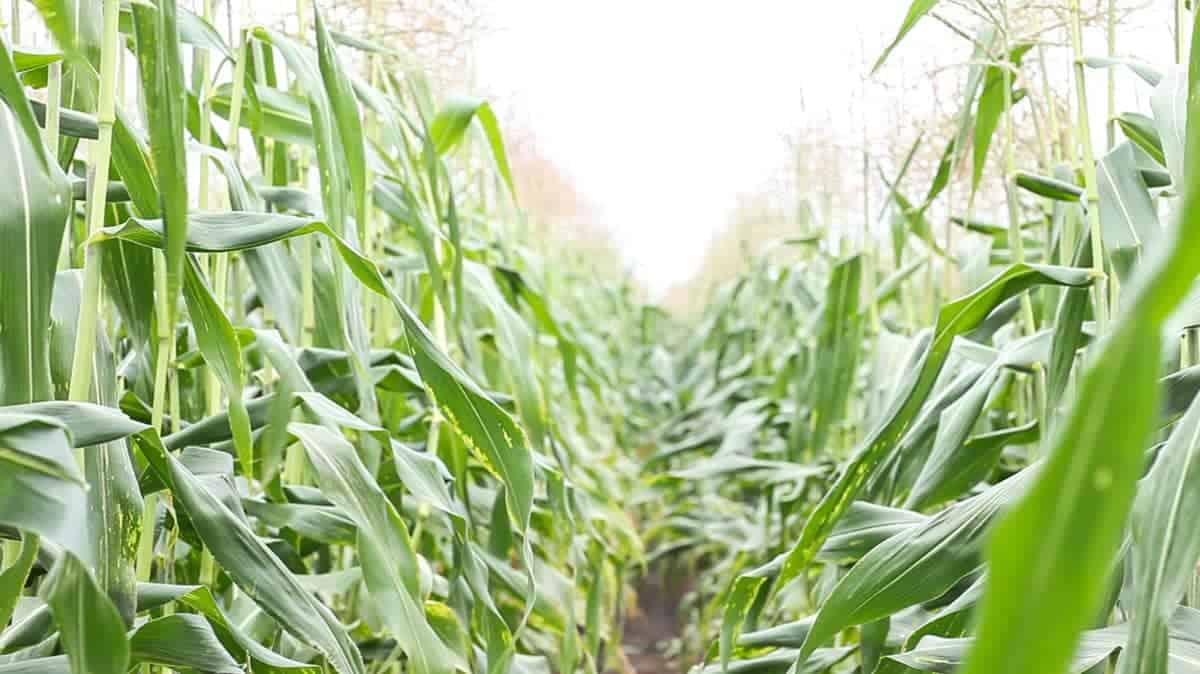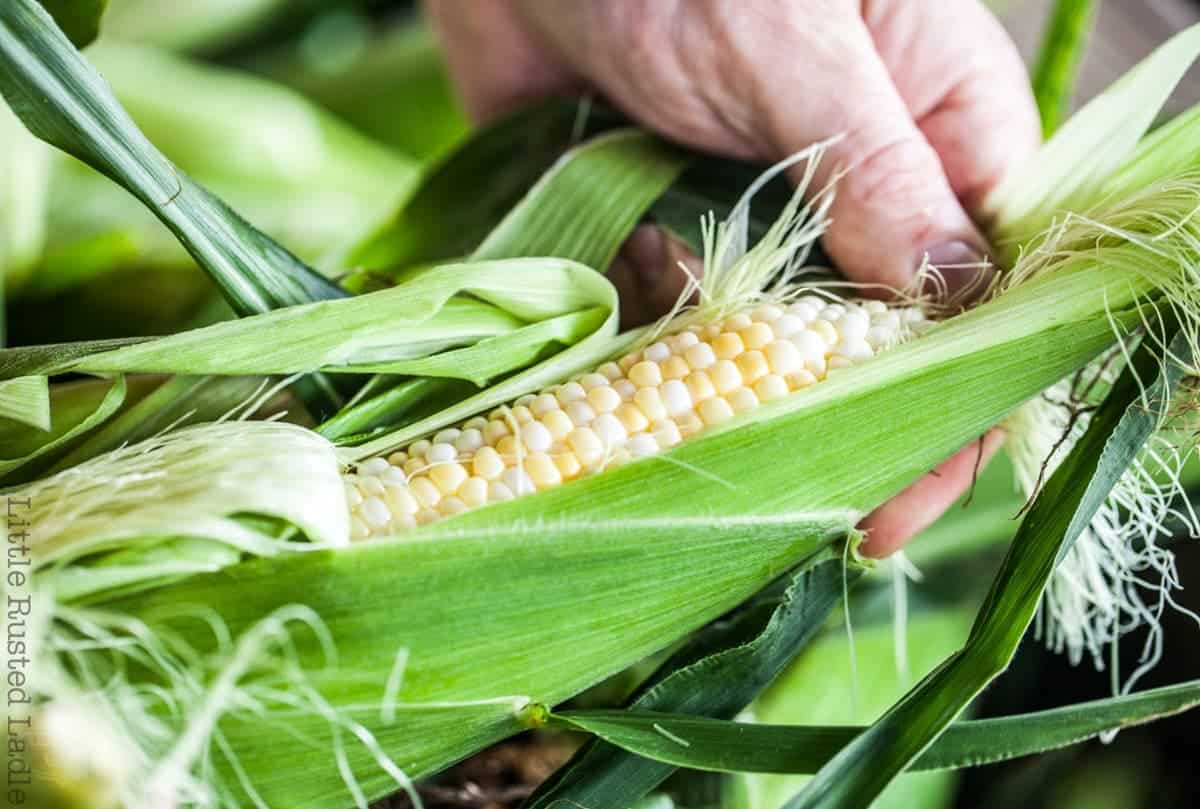 My dad would get 4 or 5 dozen ears of corn picked early in the morning from the field.  He would cook them in a large kettle of boiling water, then pile them high on a huge platter in the center of the table much like a turkey on Thanksgiving Day.  Everyone would look at the platter, visually picking out the ear they most wanted. This was usually the same for all of us.  We wanted the ears with the smallest kernels.  These young ears tend to be the sweetest.  Many people overlook these small-eared gems, instead, going for those with the big kernels.  Amateurs!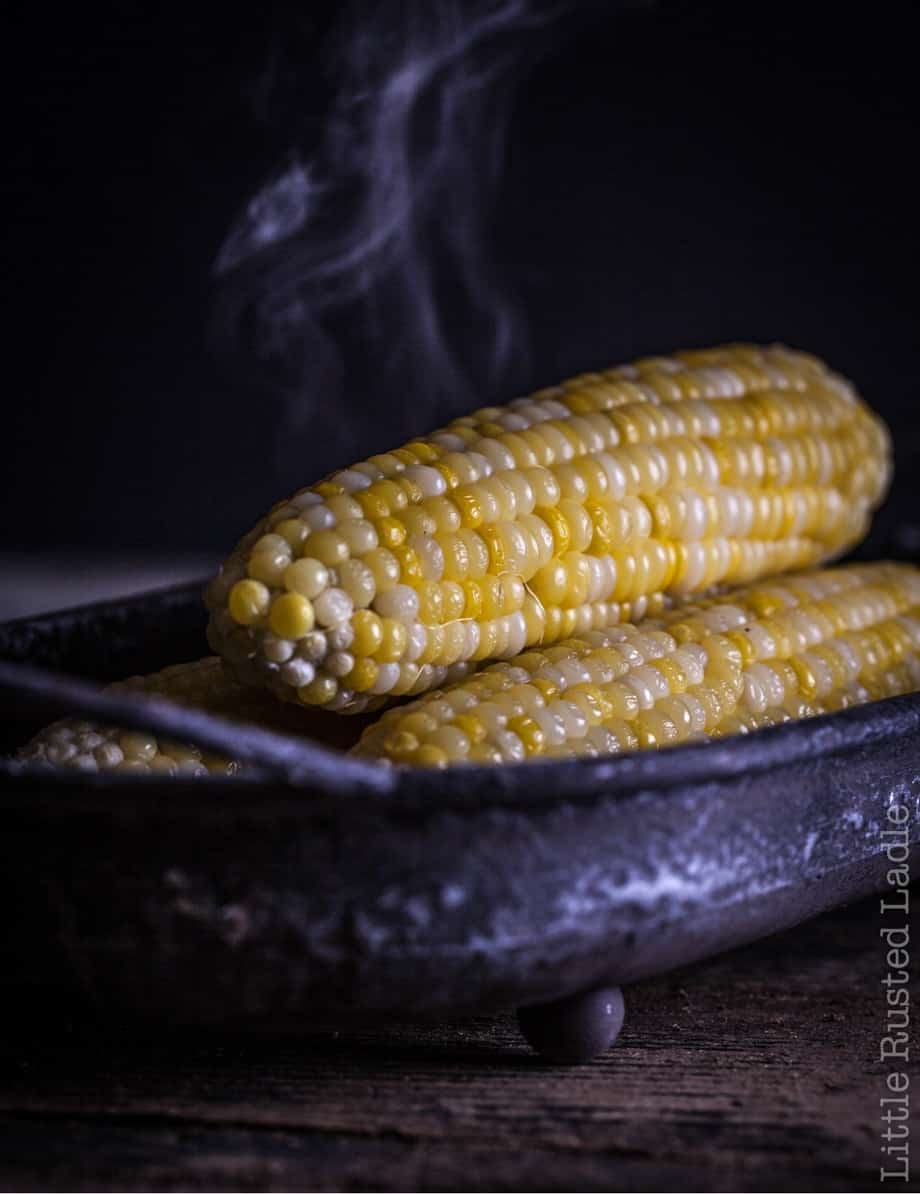 Our corn eating ritual was unique. We would each have a paper bag next to us on the floor to drop the empty ears into.  The sound of an ear falling into the bag was a reminder to the rest of us that someone would be grabbing another prime ear of sweet summer.  It was not uncommon for us to go through six to eight ears of corn a piece.  My personal best was 11 – not as impressive as my aunt Cille's record of 13, but not bad for a teenager.
Of course, there also were those other wonders of summer at the table, but when there was fresh sweet corn, everything else was viewed as a "side." Brats, burgers or sliced round steak made their way to our plates, along with fresh sliced tomatoes from the garden and cucumber salad. No store-bought deli items found their way onto a table in our house. Summer meant enjoying the bounties from our own garden. Corn was the exception, because we were not able to grow it, but it didn't come from a grocery store.
As I grew up and started raising my own kids, I often wondered where was I going to get corn as good as dad got every year.  Then, on a trip back home to visit my parents, I got my answer.  The sign by the side of the road said "Skelly's", with the words "sweet corn" next to it.  I had friends tell me it was good, but being a pro corn eater, I knew what "good corn" was really like.  Much to my amazement, it was actually better than I remembered as a child.  The flavor was so sweet and the kernels were so tender.  Plus, unlike my memories as a child who had to "shuck" his fair share of corn, there were no worms on the ends.  There was nothing worse then opening up an ear of corn and finding worms crawling around the kernels. It often would ruin the mood so to speak.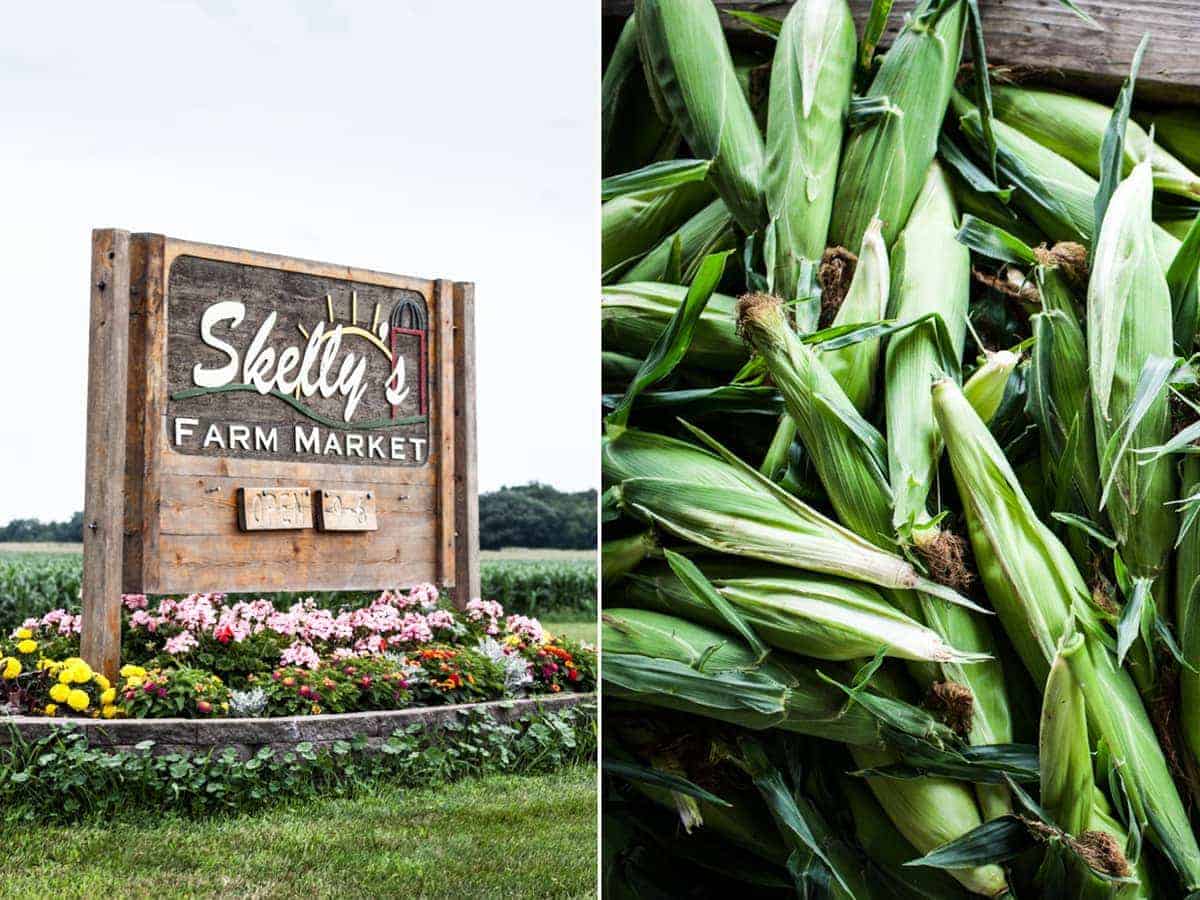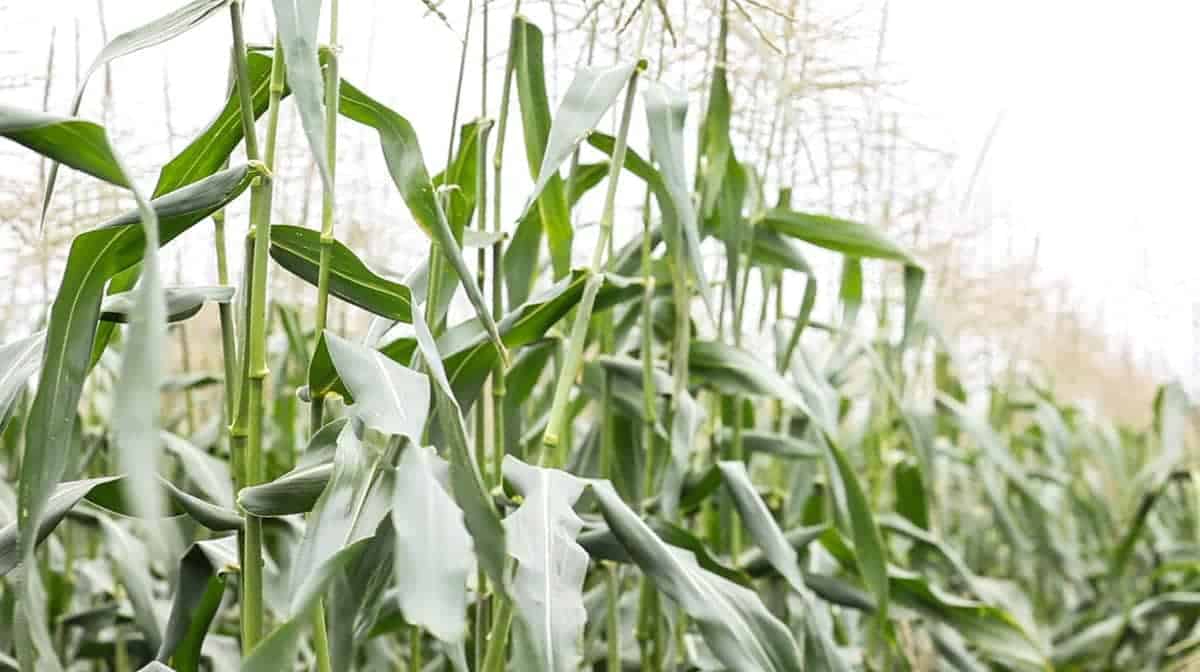 Recently, Jena and I took a trip to Skelly's and talked to Scott Skelly about what makes their sweet corn so good.  Scott's family has been farming in the Rock County area since the mid 1850's.  Their venture into growing sweet corn started by planting a few rows near their farm house as a way for the kids to make a little extra money for college.   The corn was sold at a vegetable stand out front like many rural farms do.  However, it sold so well, they needed to plant more each year.  The sweet corn business is so successful today that their corn crop alone takes up over 100 acres of land.  That's a lot of corn.  To see where Skelly's corn, as well as their other wonderful produce are sold, check out their website Here.  They also have killer products like apple cider doughnuts and cider coming up soon.
Skelly's test plants dozens of varieties every year.  From these test plants, the family chooses the best ones.  What's really great about Skelly's corn and many small local farms like them, is that they don't skimp on quality.  They would rather grow the most tender and sweet varieties instead of choosing varieties that stay fresh longer, but lack tenderness.  Much of the sweet corn you find in the grocery stores, especially corn found in the offseason, comes from distant farms, and has a tougher kernel.  How tender is Skelly's corn?  Well, the blueberry corn salad we'll be posting next week is made with uncooked corn. It's so sweet you don't need to cook it.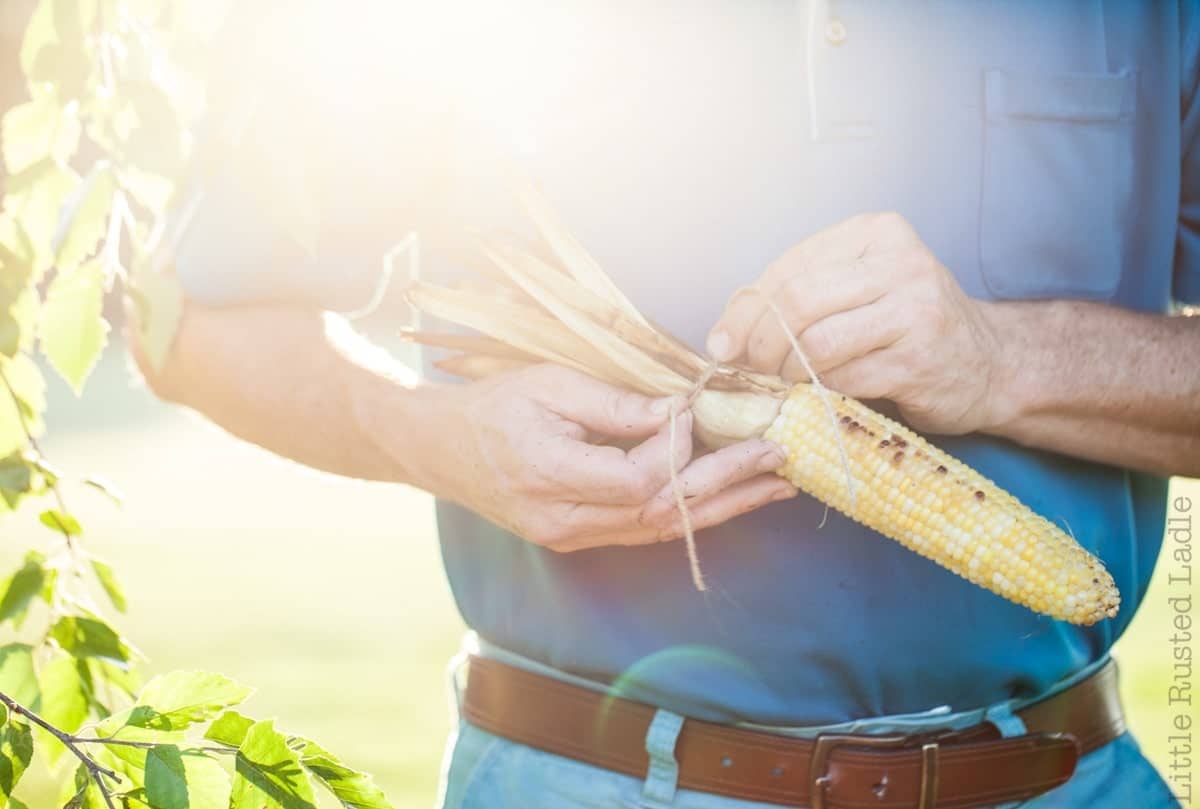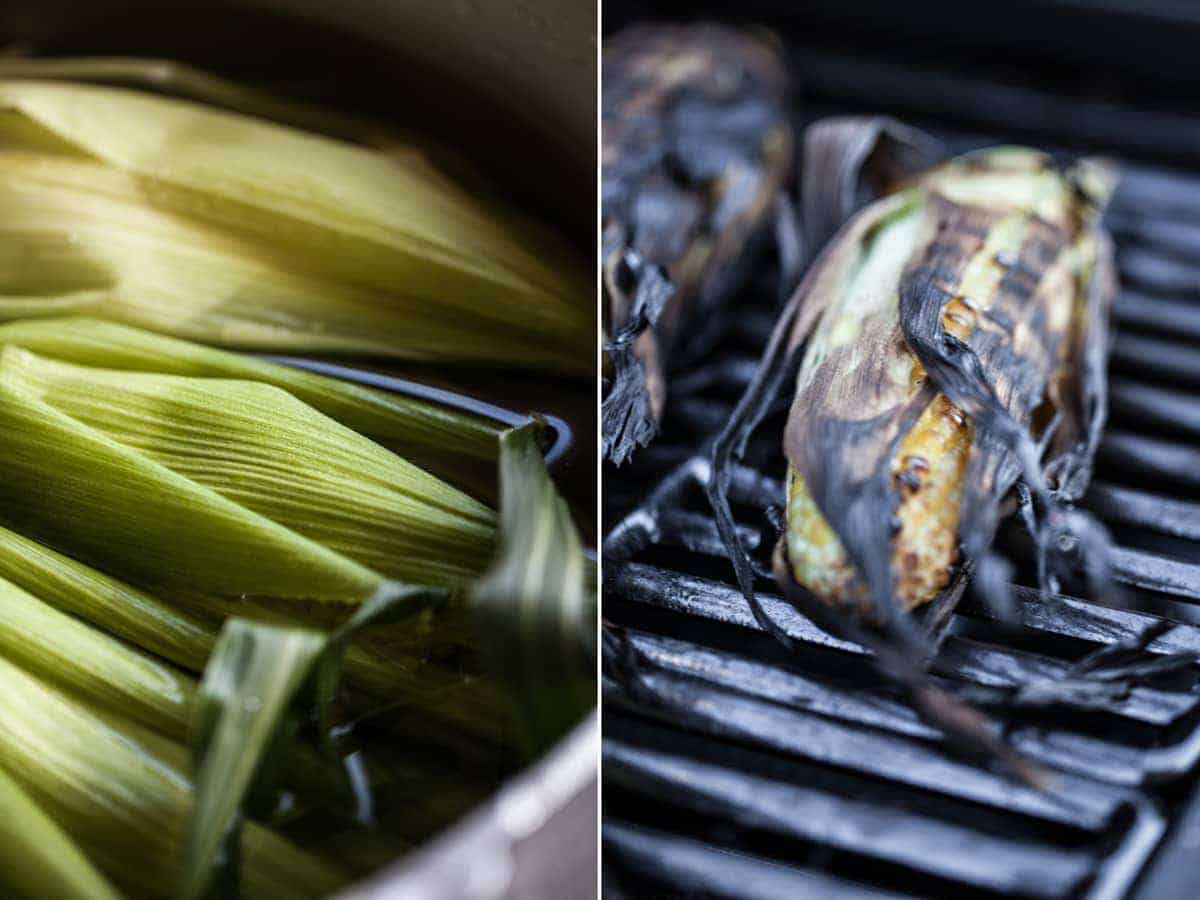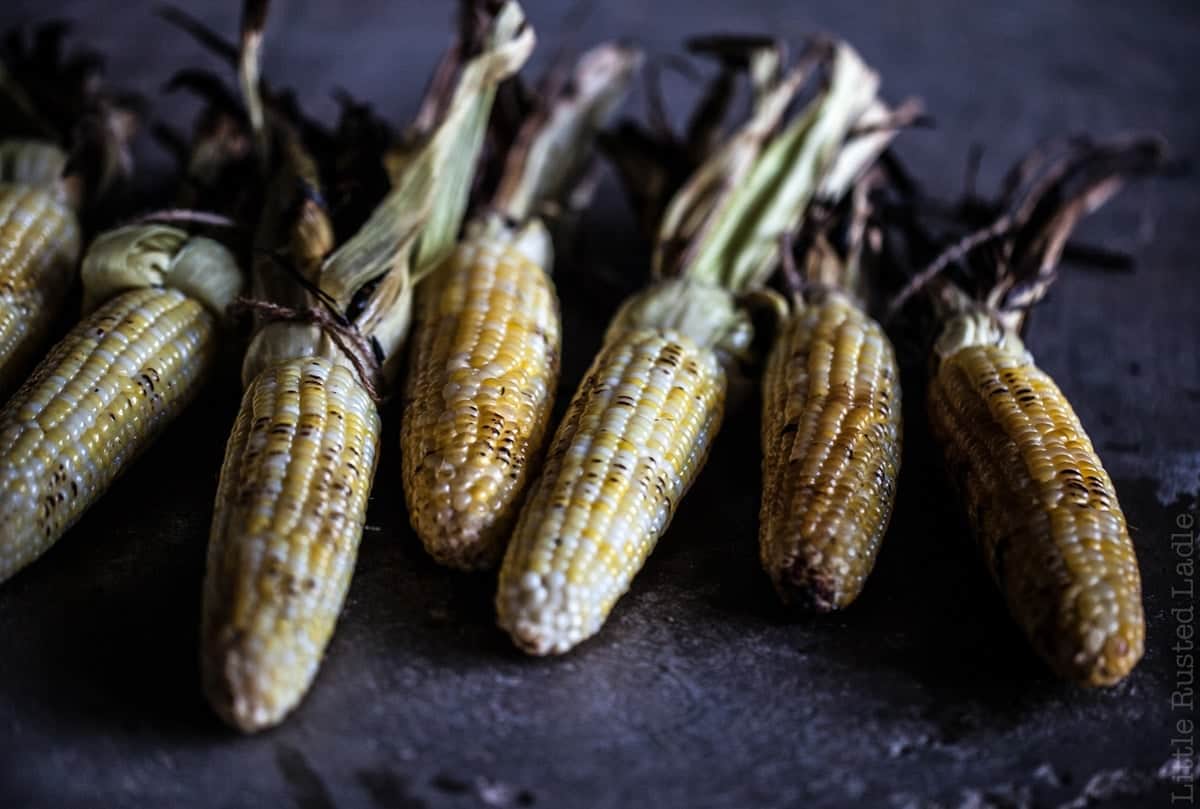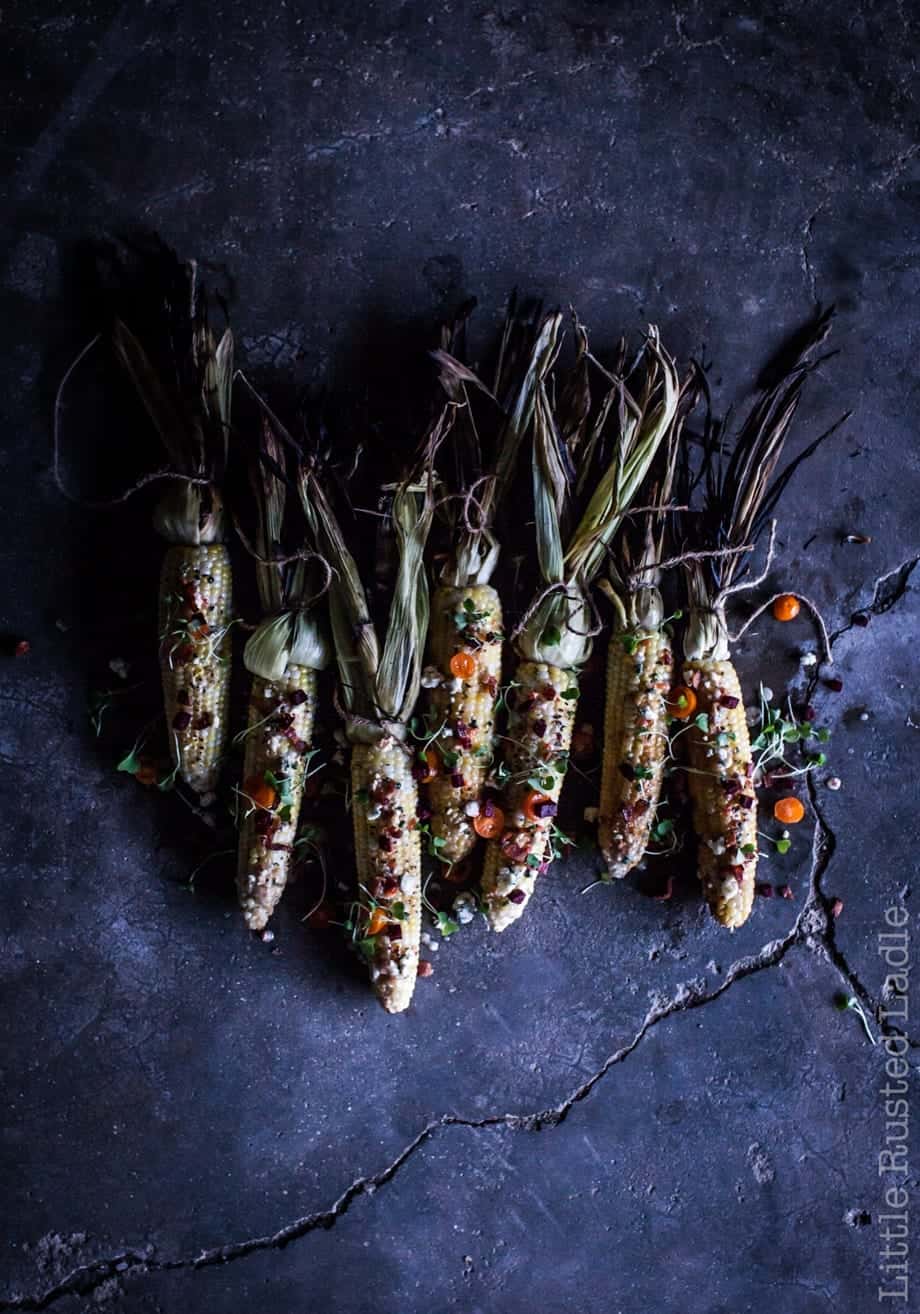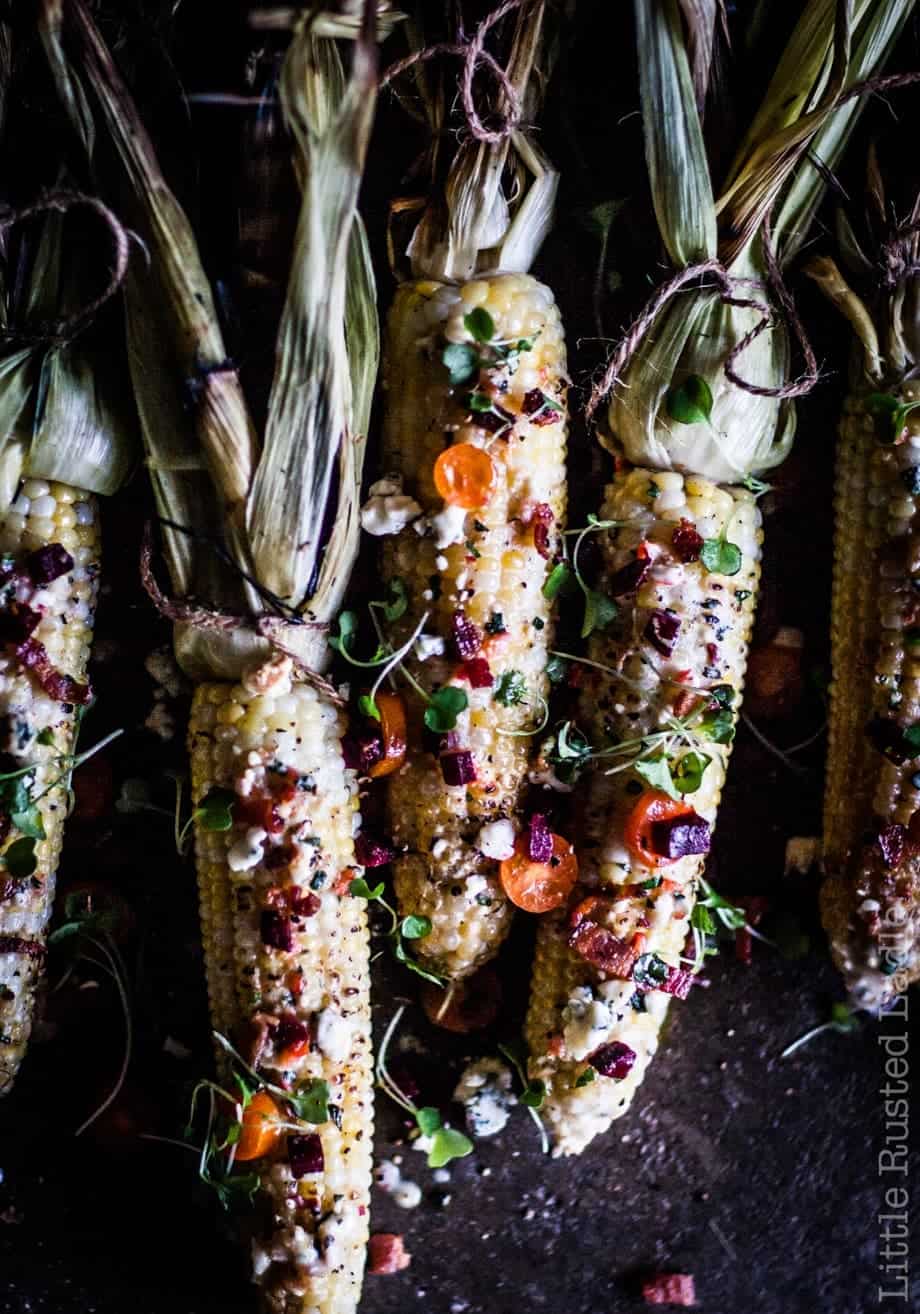 I think what I enjoy so much about sweet corn season, is the fact that you need to get your hands into the action when preparing it. Grabbing a bag and husking a dozen ears of corn reminds me of where it came from. A plant, grown on a family farm much like Skelly's. Notice how peeling back the husks entices your sense of smell. Feel the bumpy kernels as you peel off the layers. See and appreciate the perfect yellow and white rows. Listen to the sound of the corn hitting the grill or the boiling water as the ears are lowered into the pot. All these sensory stimuli prepare us for the final experience; eating it. I envision my ancestors from generations past doing the same thing. It's a good feeling.
The recipe shown in the video is pretty tasty for an occasional change, but my favorite way to enjoy corn on the cob is probably the simplest way…with butter and a touch of salt…just like back in the day.
As always, remember to cook with love and live to cook.
Jim & Jena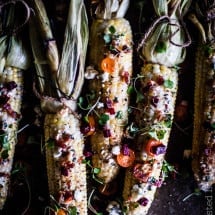 Fire Roasted Sweet Corn with Vegetable Medley
Sweet corn gets a major overhaul with this recipe with the addition of a flavored butter, bacon, tomatoes, beets, micro greens, and a drizzle of pistachio oil.
Print
Pin
Rate
Add to Collection
Go to Collections
Ingredients
7

ears

sweet corn

most of husks and silk removed then tied closed with string.

1/2

cup

sweet blue butter

see recipe below, partially melted

1/4

cup

smoked blue cheese crumbles

(may substitute plain blue crumbles for smoked)

1/4

cup

crumbled bacon

1/2

cup

grape tomatoes

halved

1

whole cooked beet

cut into small dice

1/4

cup

micro greens

(may substitute alfalfa sprouts)

1

tsp

pistachio oil

optional

fresh cracked pepper

to taste
Instructions
Soak tied corn in a large pail or pot of cold water for 1-2 hours. Meanwhile, make sweet blue butter by following directions in the recipe below.

Drain corn well and pat dry. Place on preheated grill, cover and cook for 15-20 minutes over medium heat, turning every 5-7 minutes. When husks are charred and corn is cooked, remove from grill, and carefully pull back husks and tie with string. You may want to use gloves because the corn will be hot.

Transfer corn to a platter or tray and sprinkle remaining ingredients over the corn. Serve.
Notes
Corn husks can be removed after cooking if desired.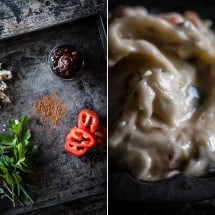 Ingredients
1

lb

Unsalted butter

softened

1/4

cup

Sa Braai Mild Chutney

sold in Milwaukee grocery stores

1/4

cup

Roth Moody Blue Cheese

crumbled

2

tbsp

chopped fresh herbs such as chives

parsley, and thyme

2

tbsp

mild banana peppers

finely chopped

1/2

tsp

freshly ground black pepper

1/8

tsp

ground cinnamon

1/2

tsp

kosher salt
Instructions
Combine all ingredients in a medium size bowl. Beat on medium speed with a hand mixer until creamy and well blended. Use on

fire roasted corn recipe

, or refrigerate until needed.
Notes
You can substitute mango chutney for the Sa Braai chutney if desired.