Here is one last taste of summer with homemade lemonade! We went to the Maule's family farm, Hawkeye Farms, where they take care of chickens, pigs, goats, and last but not least… BEES!
If you've never seen one up close and personal, I highly recommend checking out a honeybee box. The industrious little bees are constantly moving, working to produce honey in the hive. The structures that they build within the bee box are incredible. Perfect little hexagons of wax, house honey and pollen in a huge system I would need a contractor to create! It really makes you appreciate the processes of nature. All of this to create something so simple and sweet, like honey!
The Maule family was so much fun to work with. The kids were so comfortable out on the farm and were having an absolute blast. Each of the kids played their part in creating the lemonade and enjoyed taste testing the fresh ingredients!
Take a look at all the fun we had making this Honey Peach Mint Lemonade. Plus have fun with your own lemonade stand for the summer. Use these amazing free printables designed by the talented Jesse Maule himself. He designed the graphics for the sticker labels, banner and a poster for you!
The last days of summer are a great time for a family lemonade stand, but don't wait for a special occasion, create one!
Jena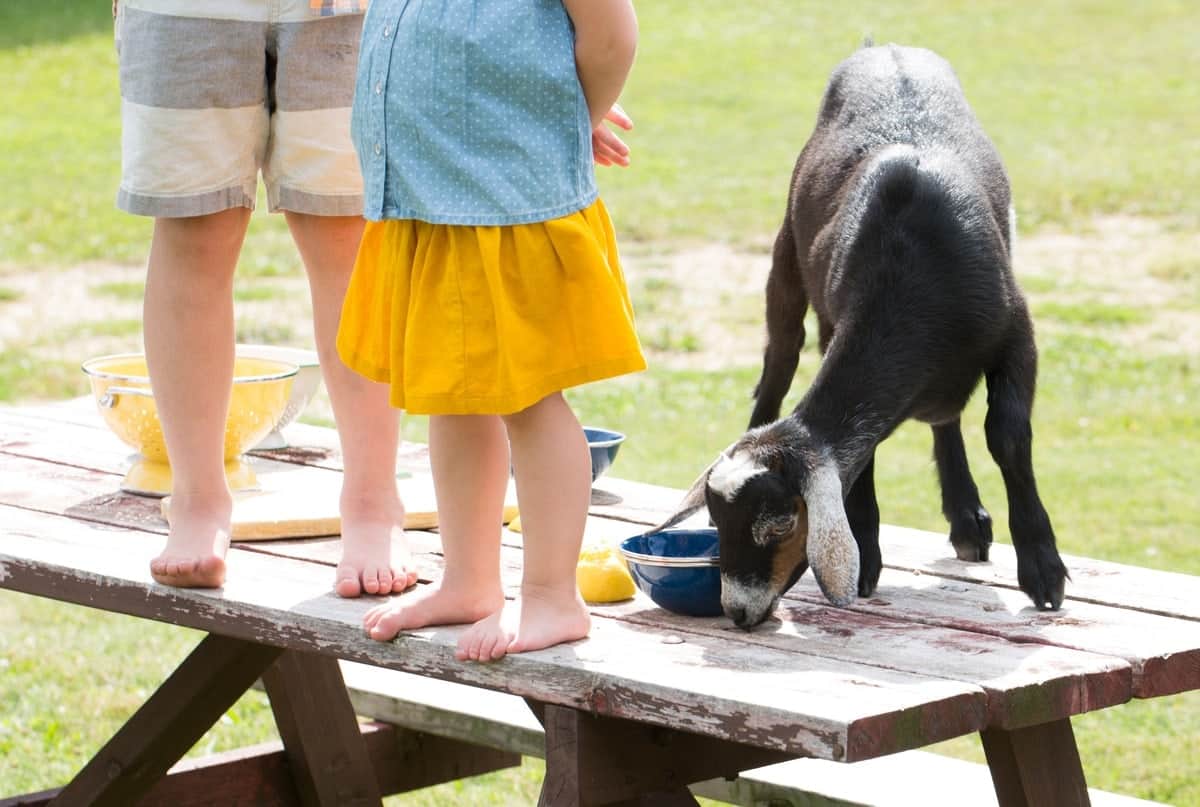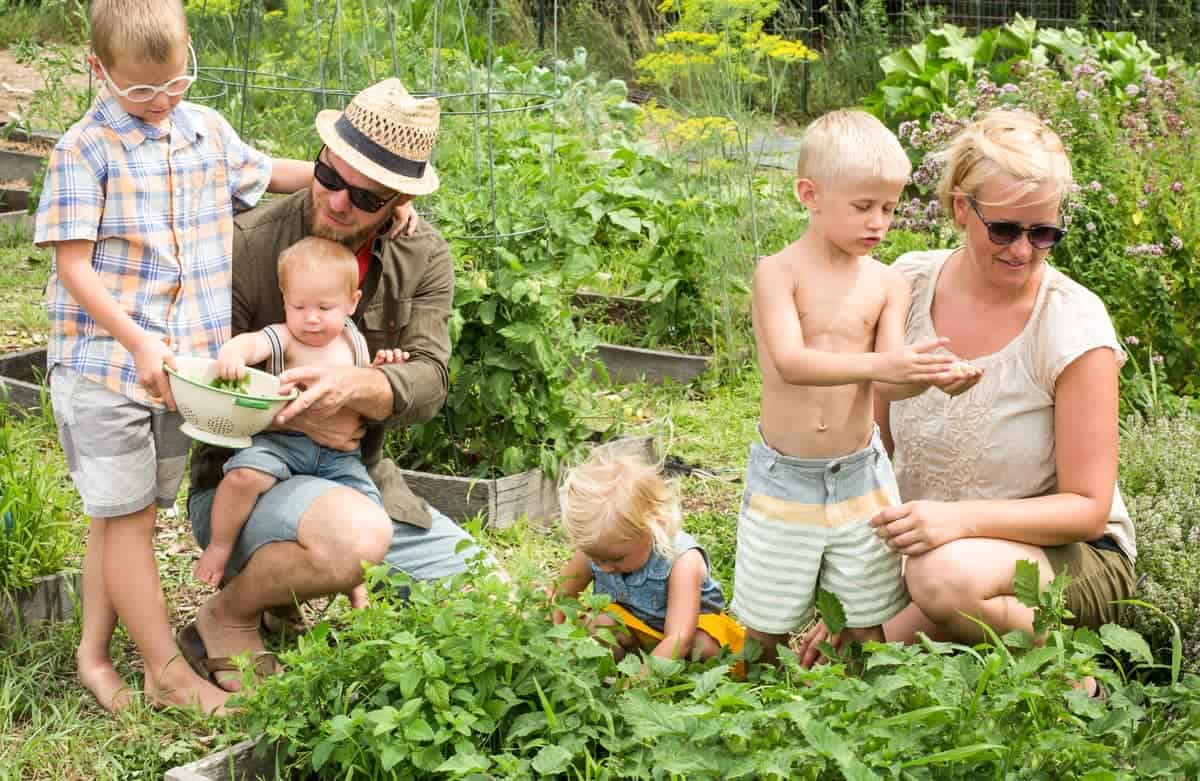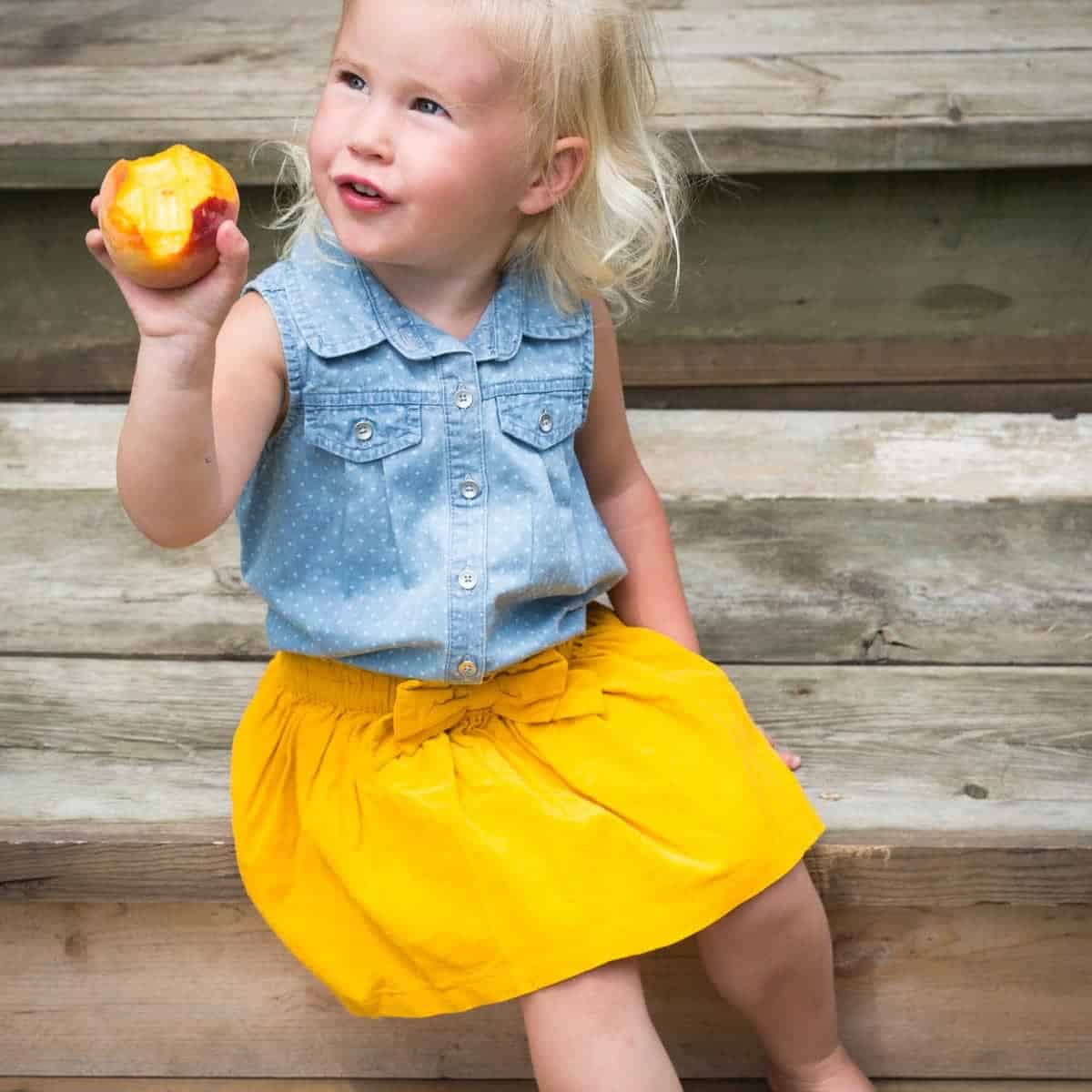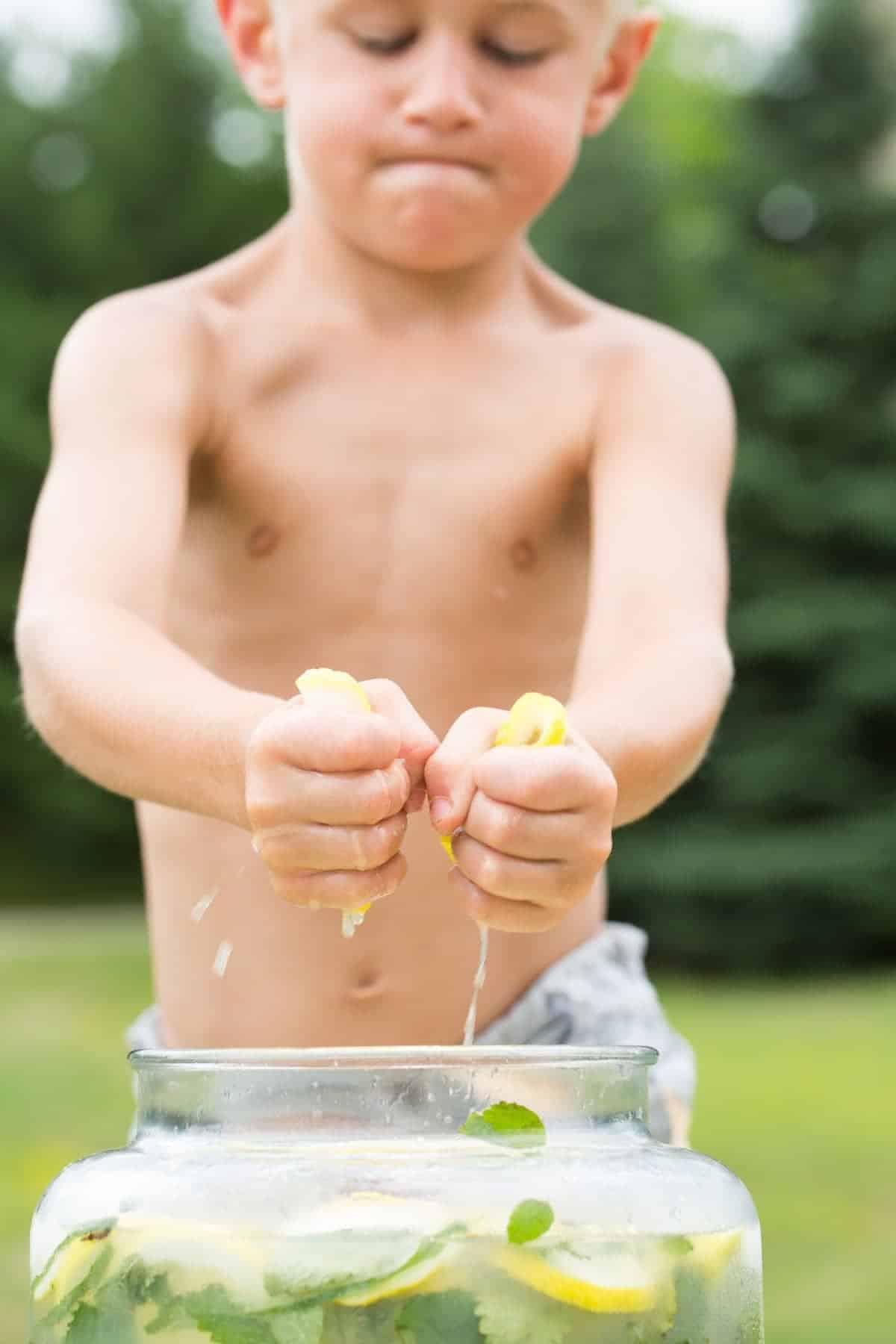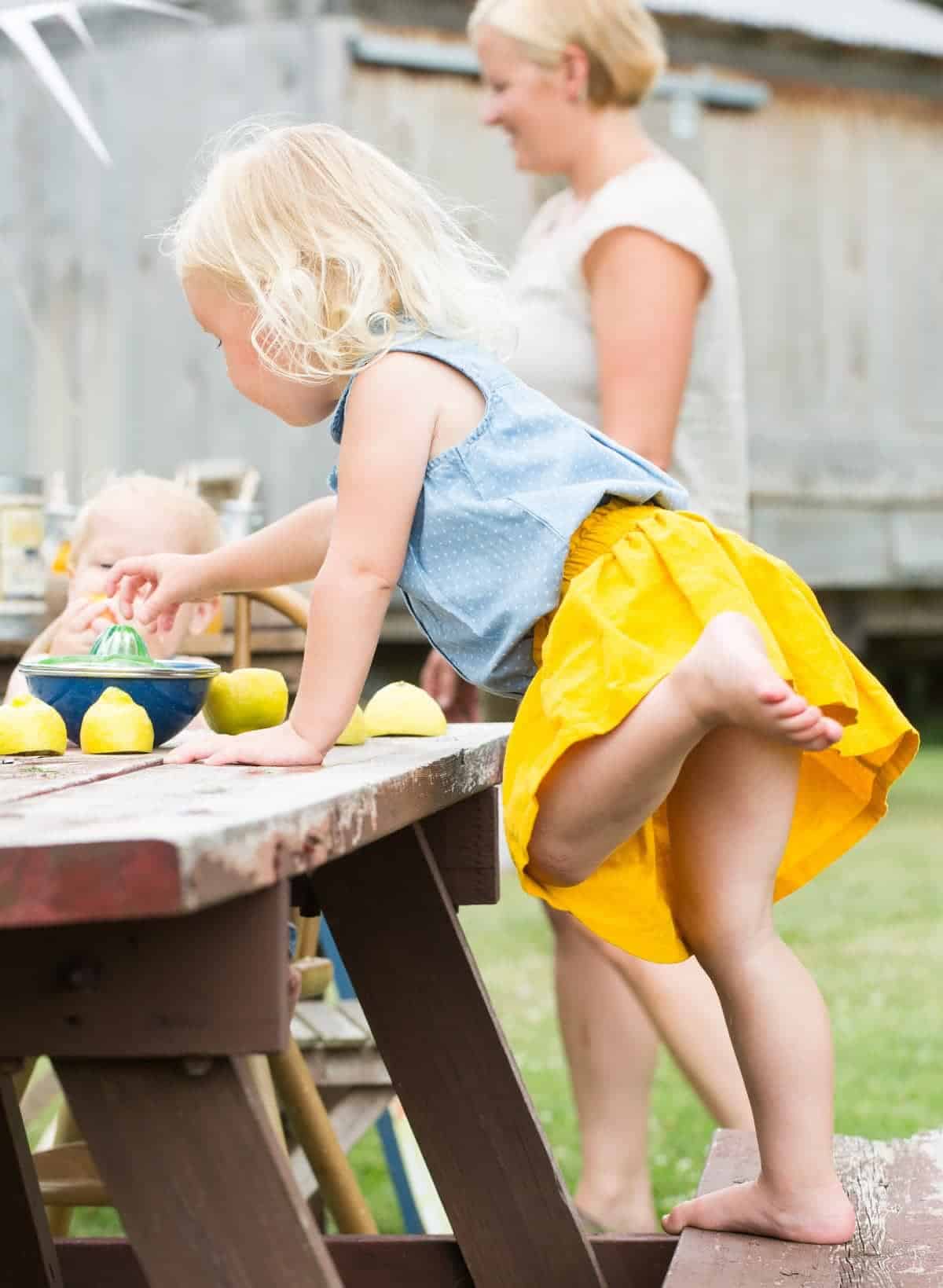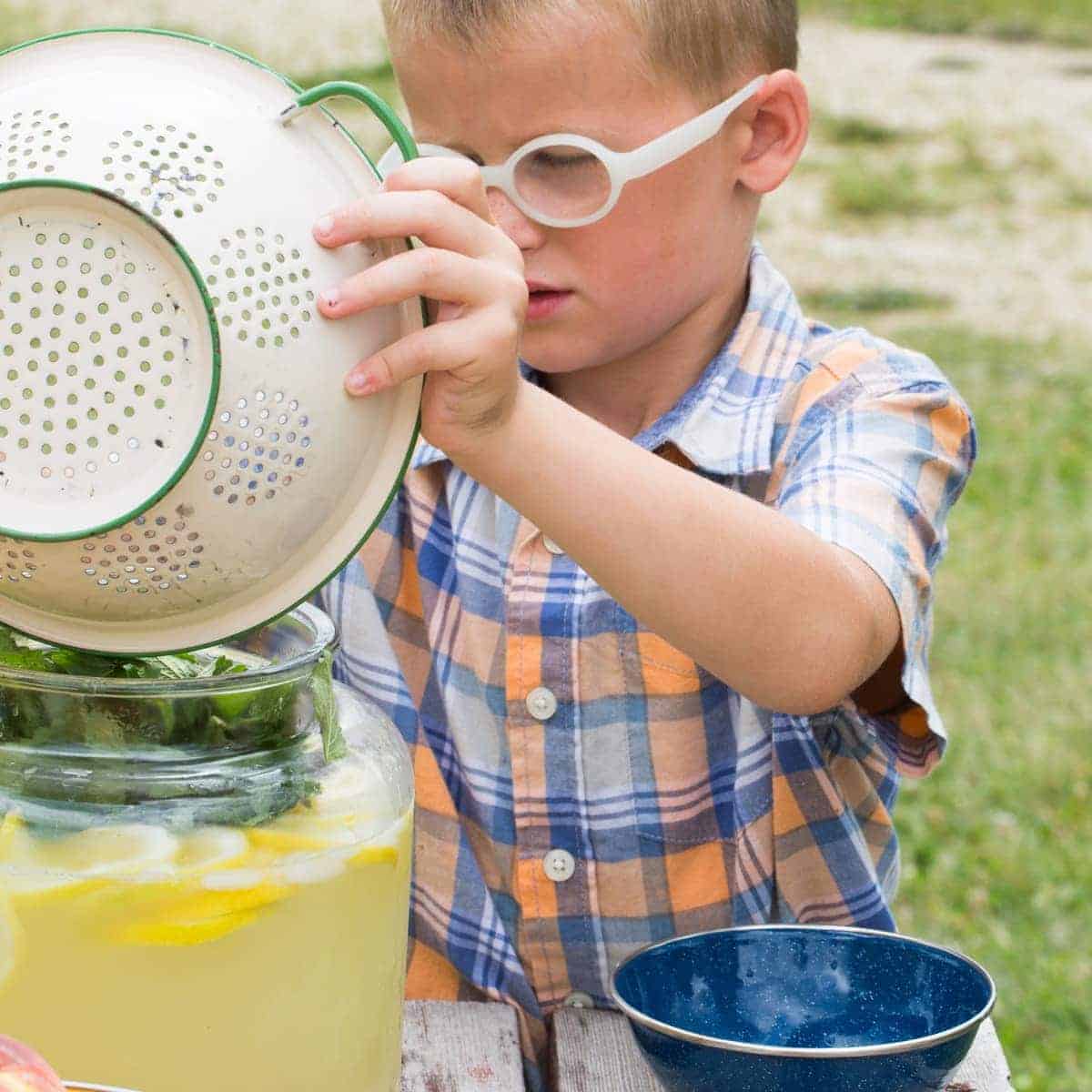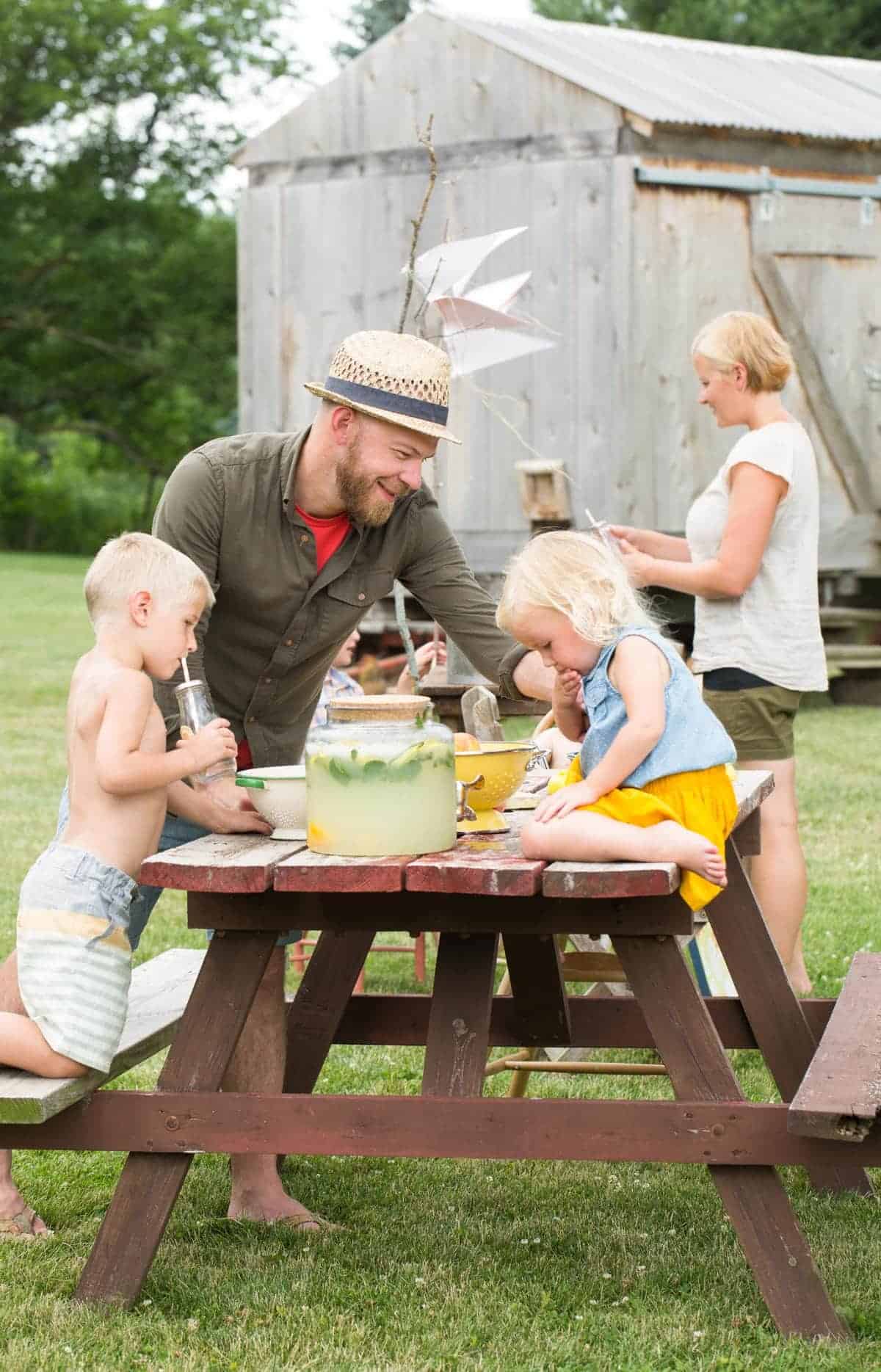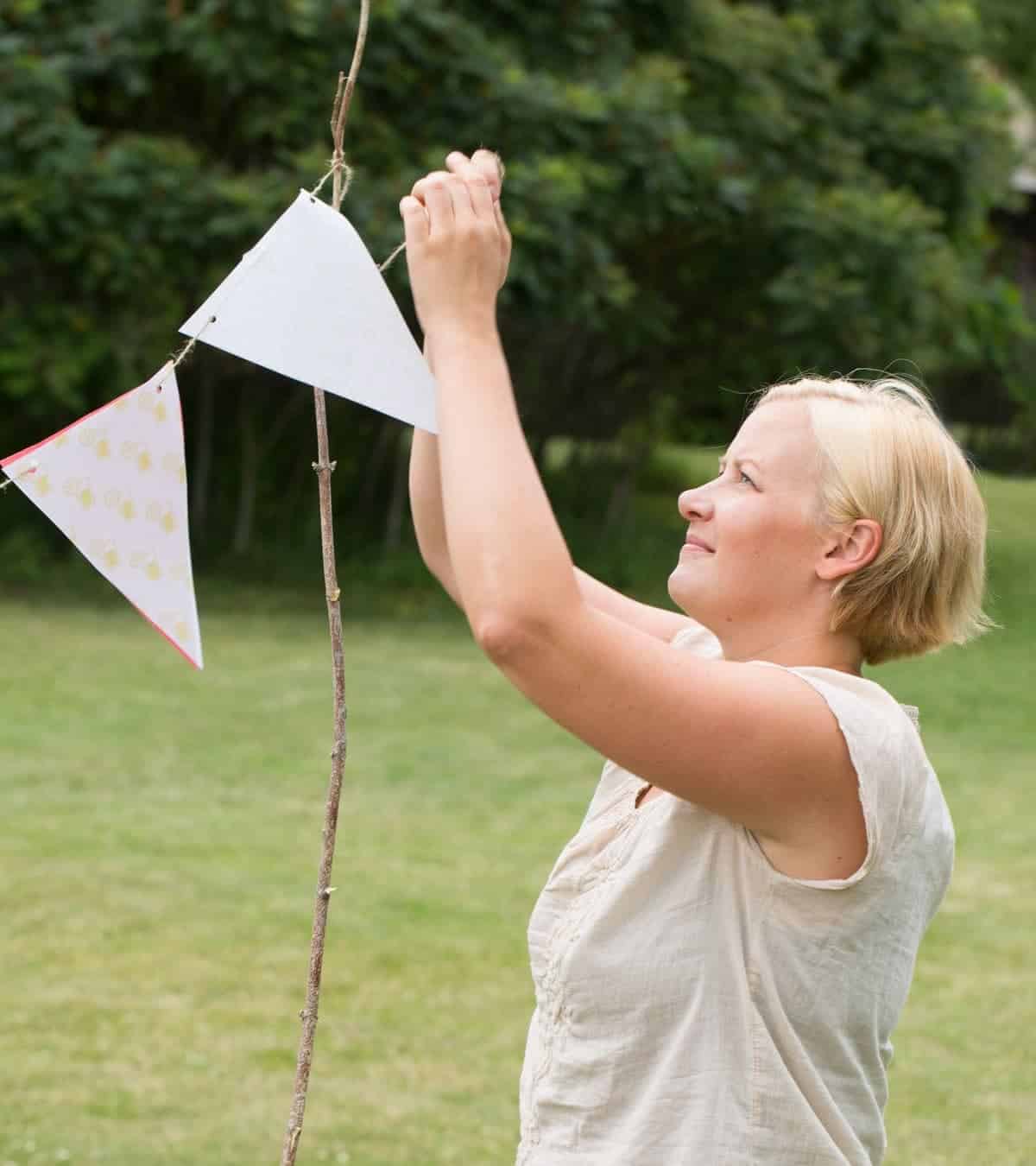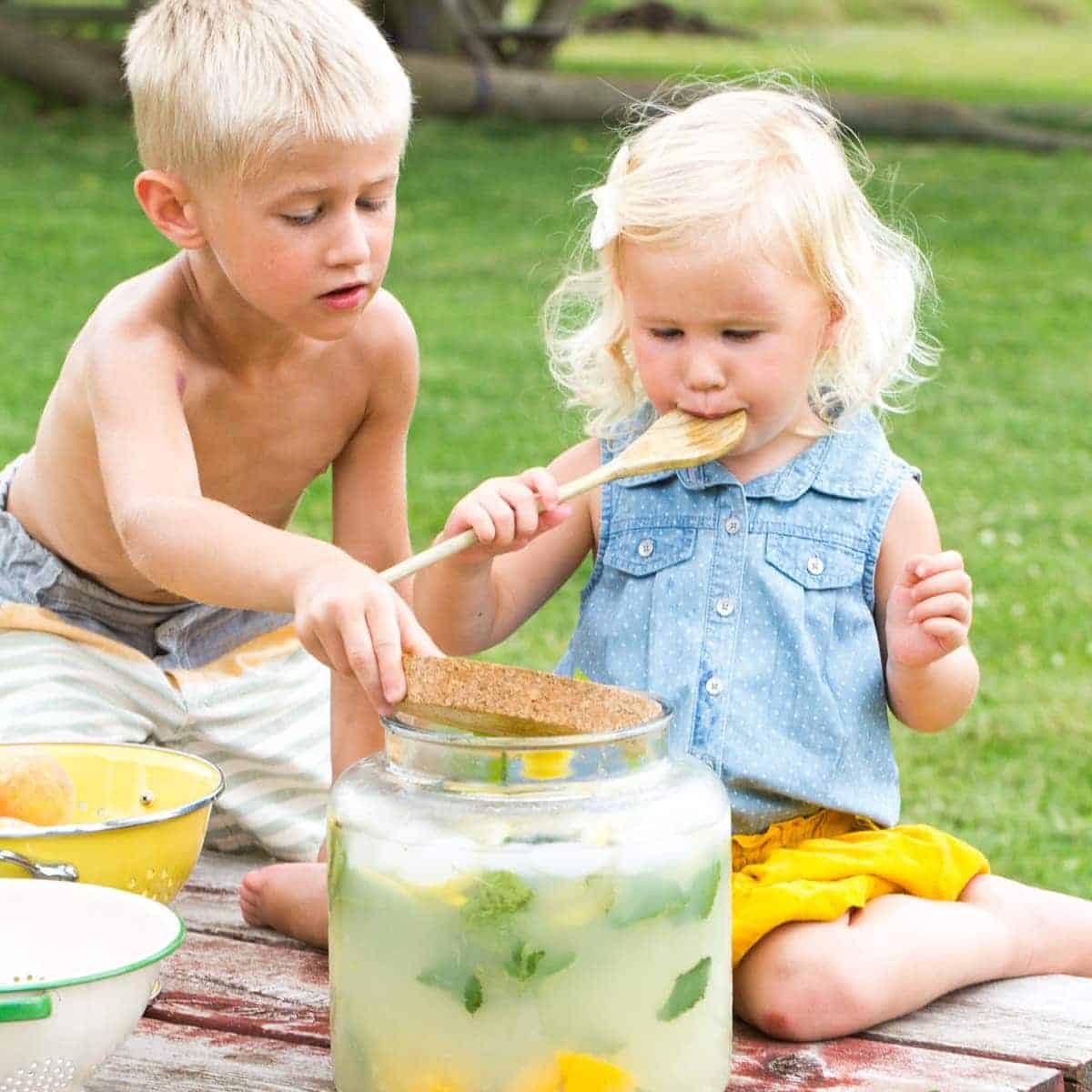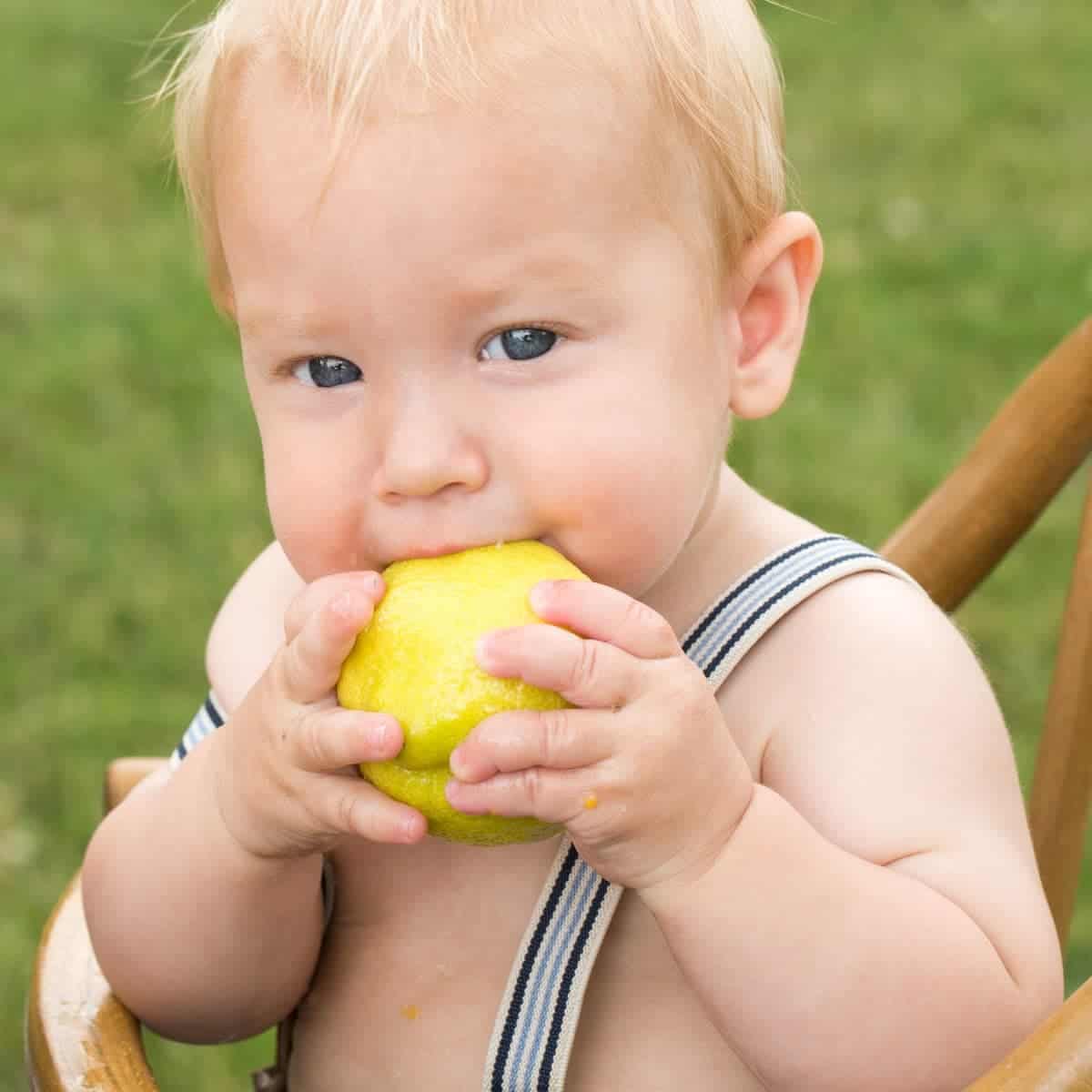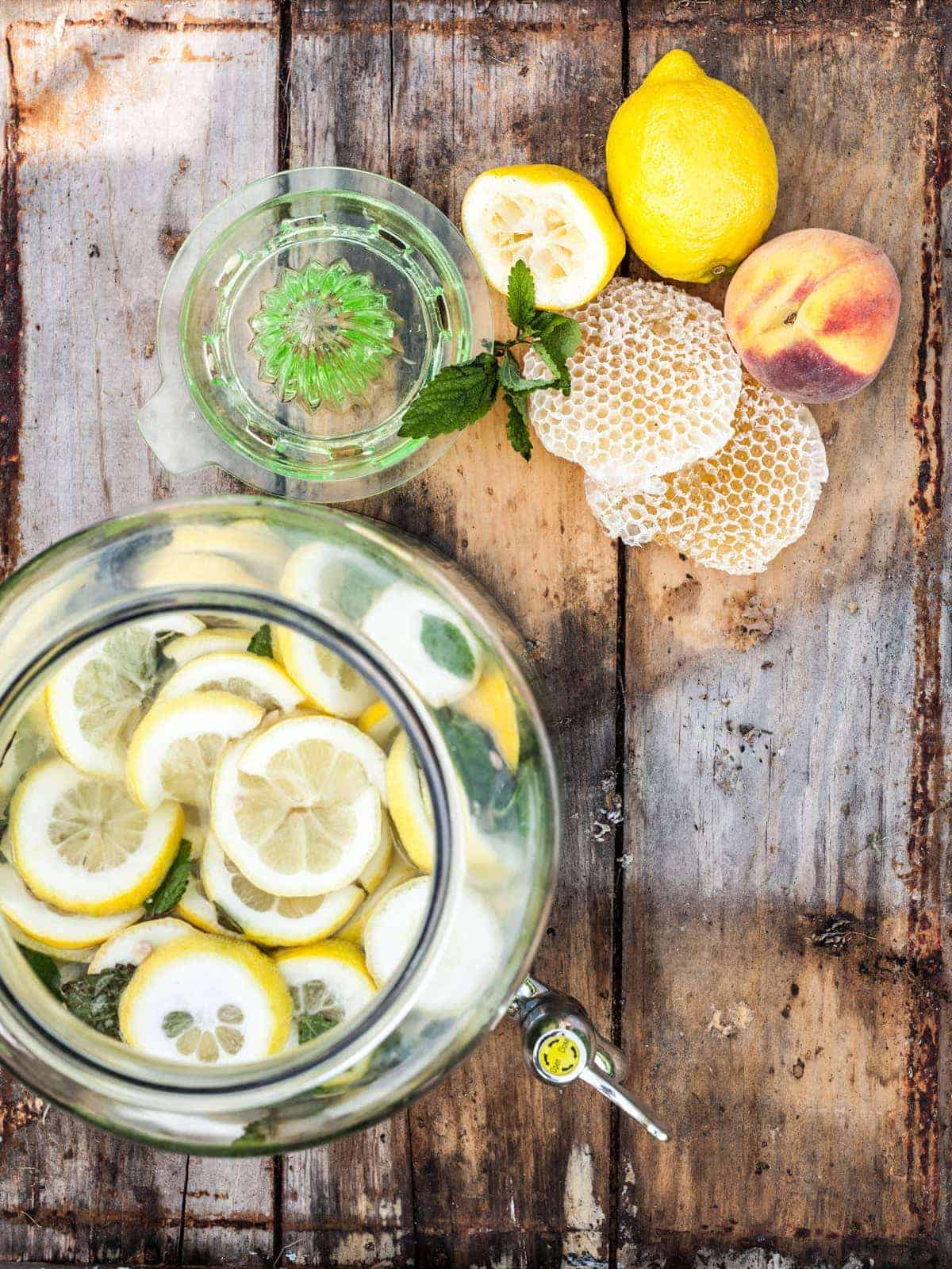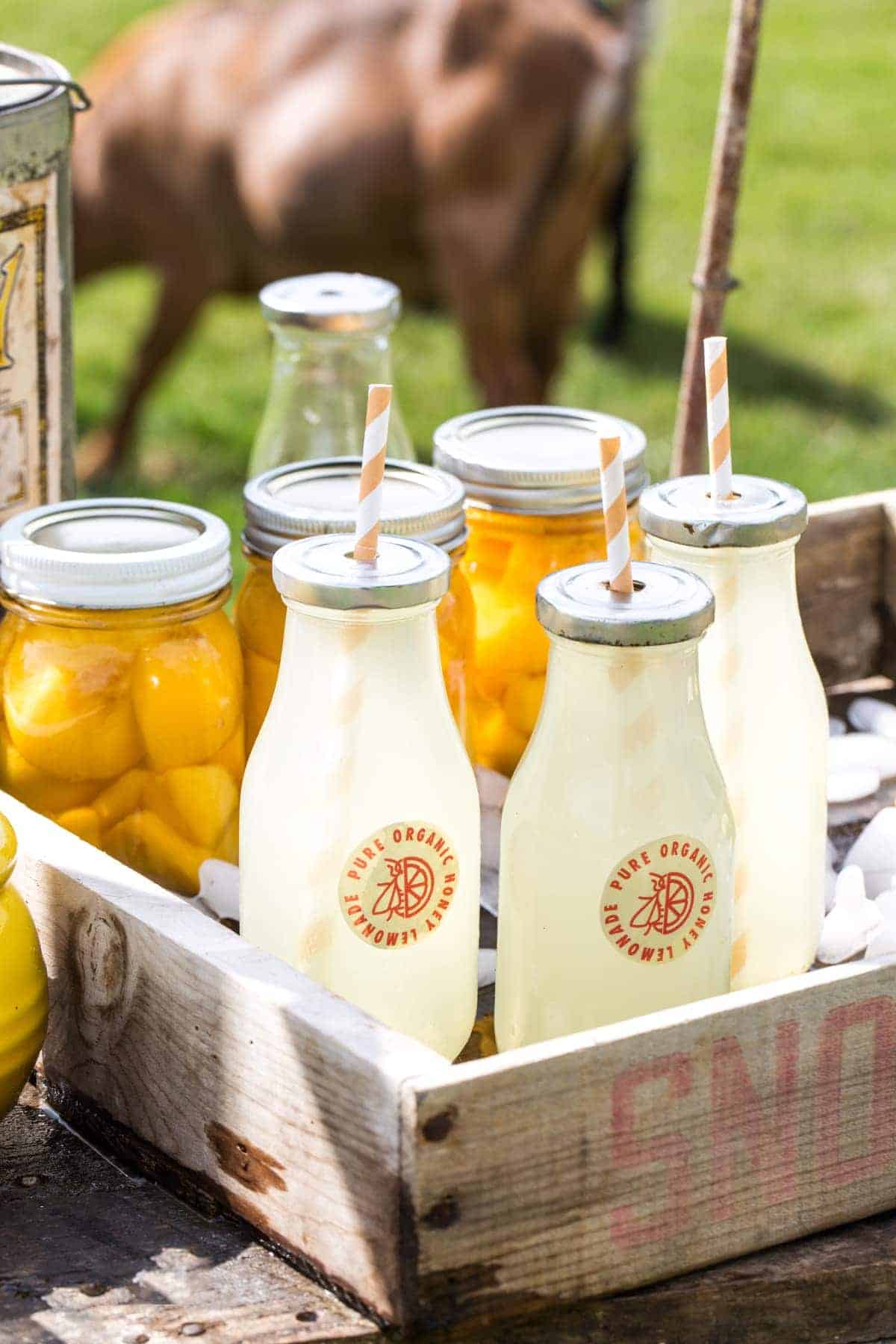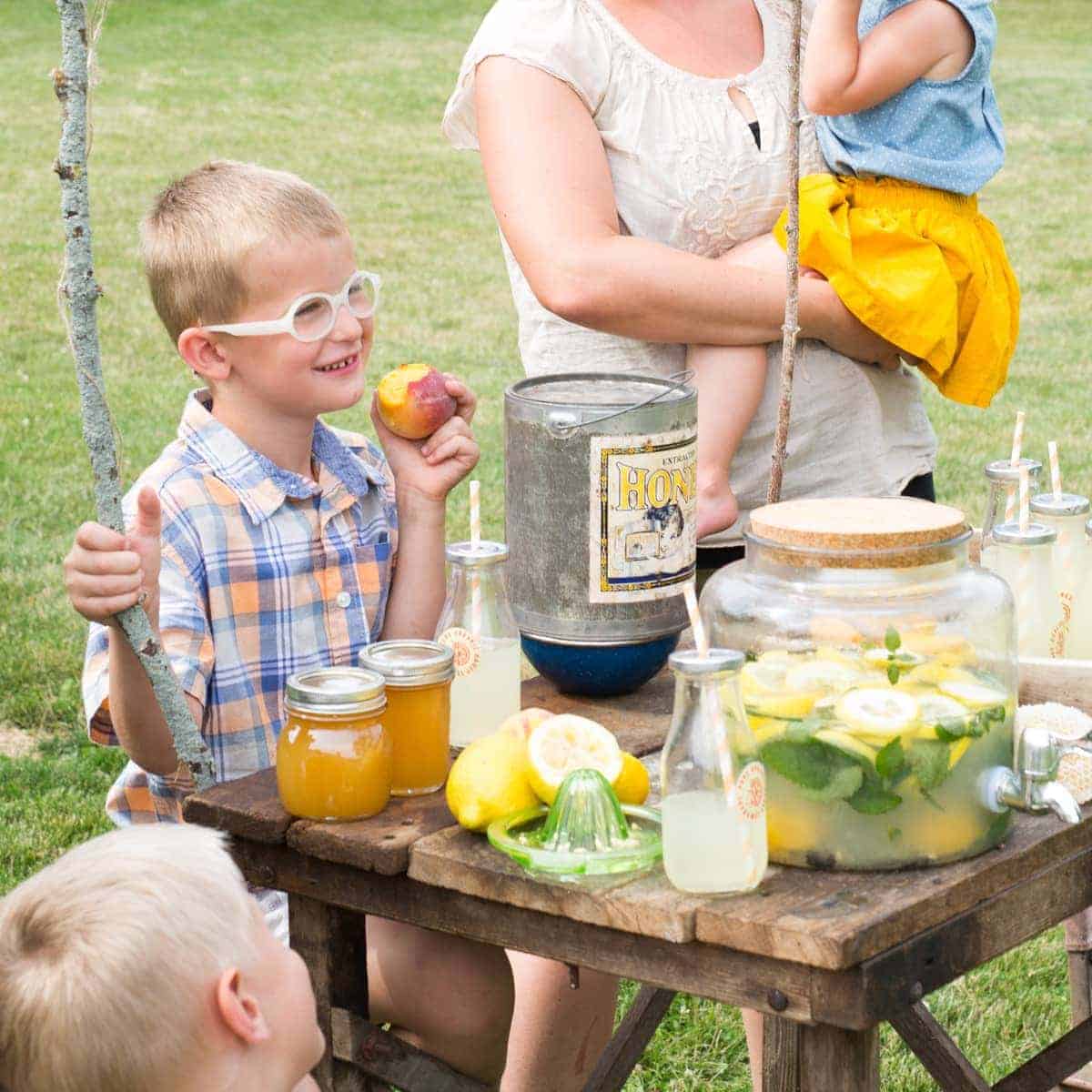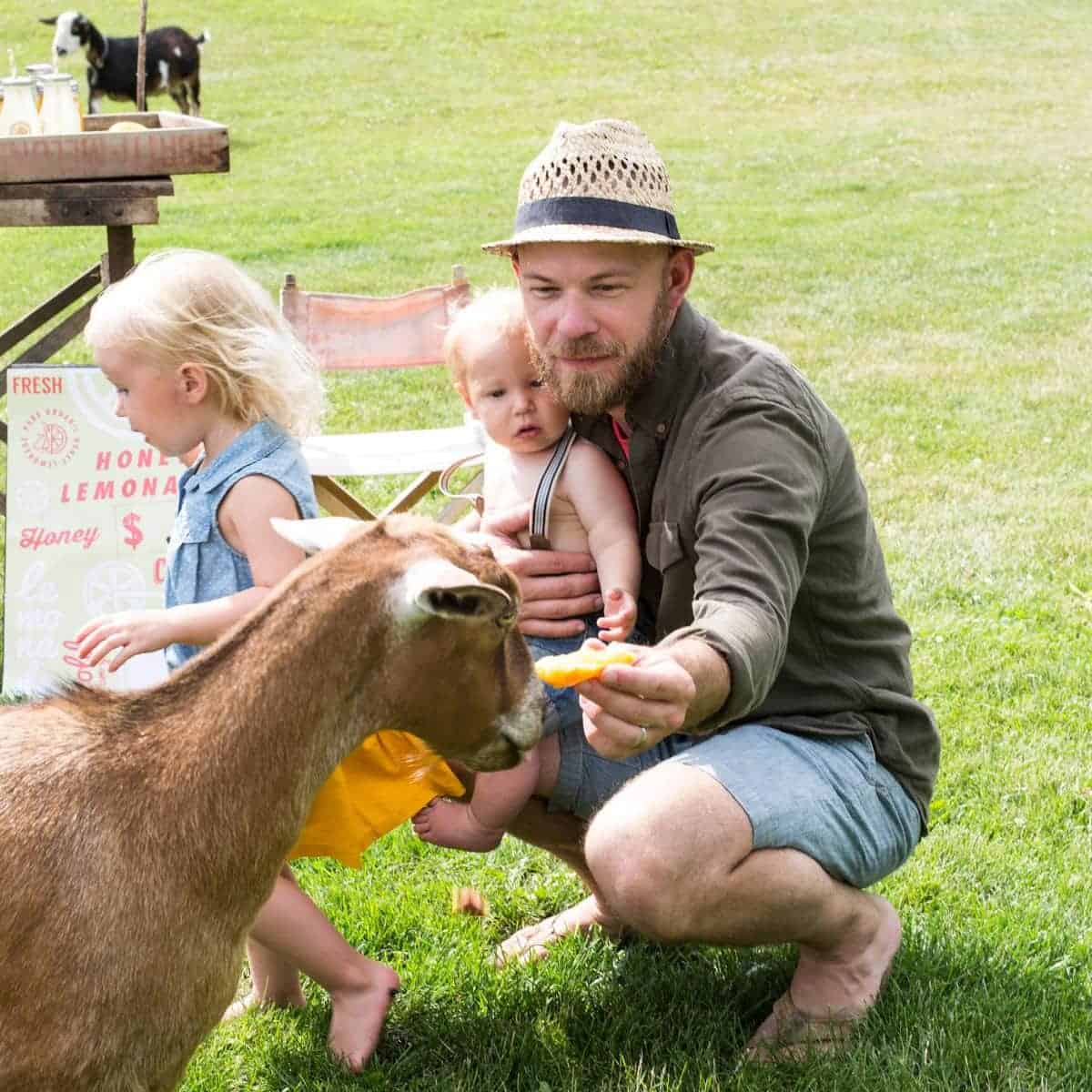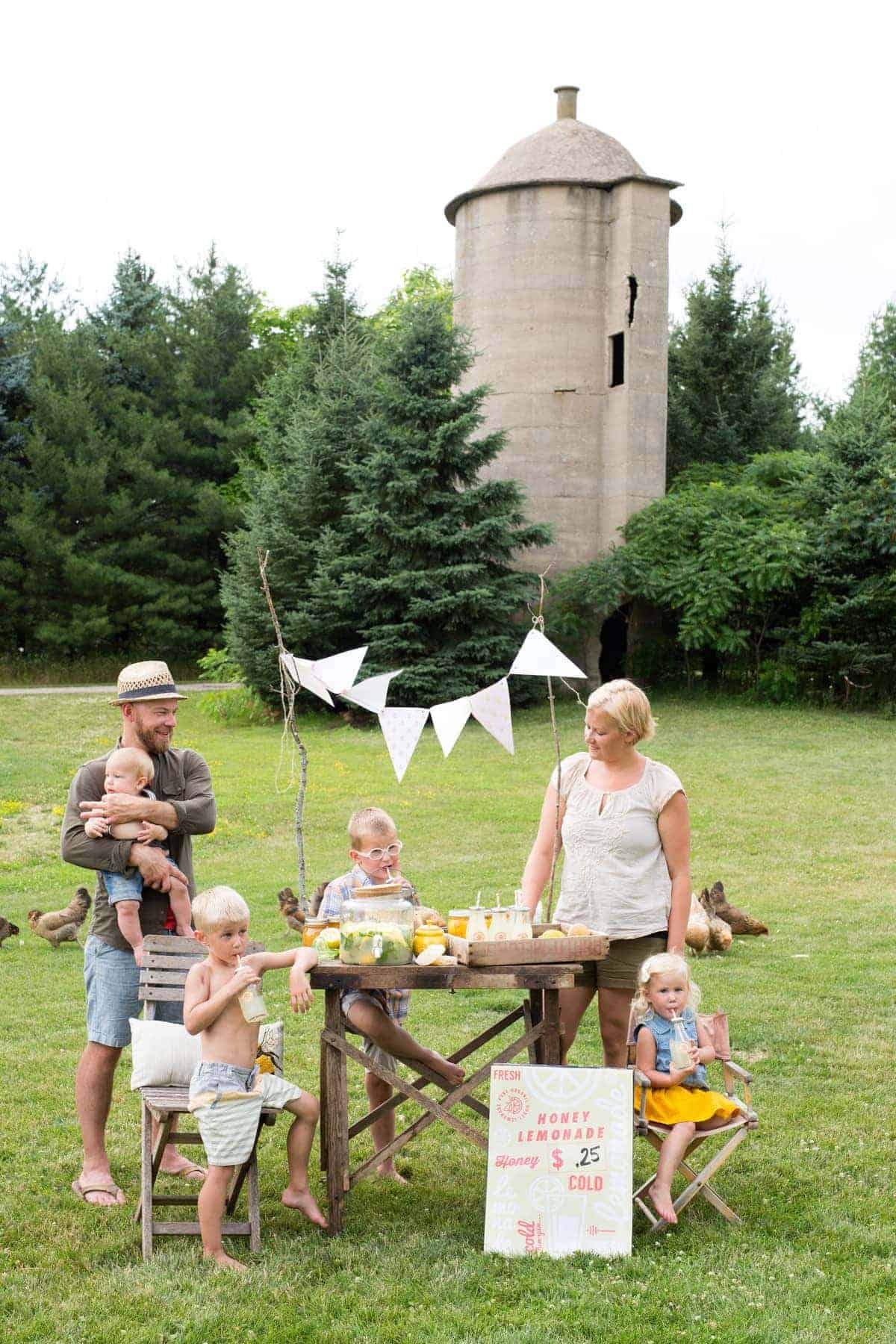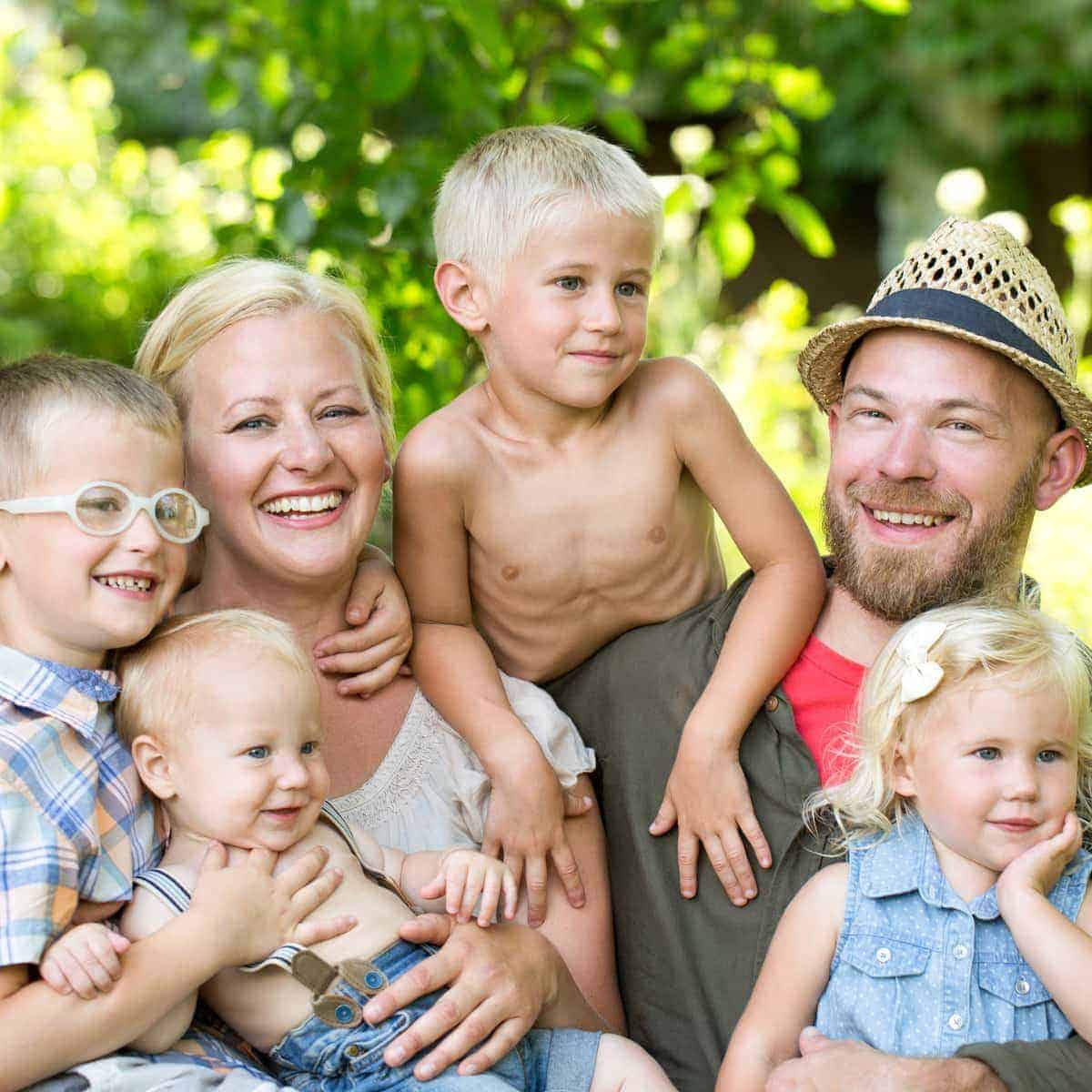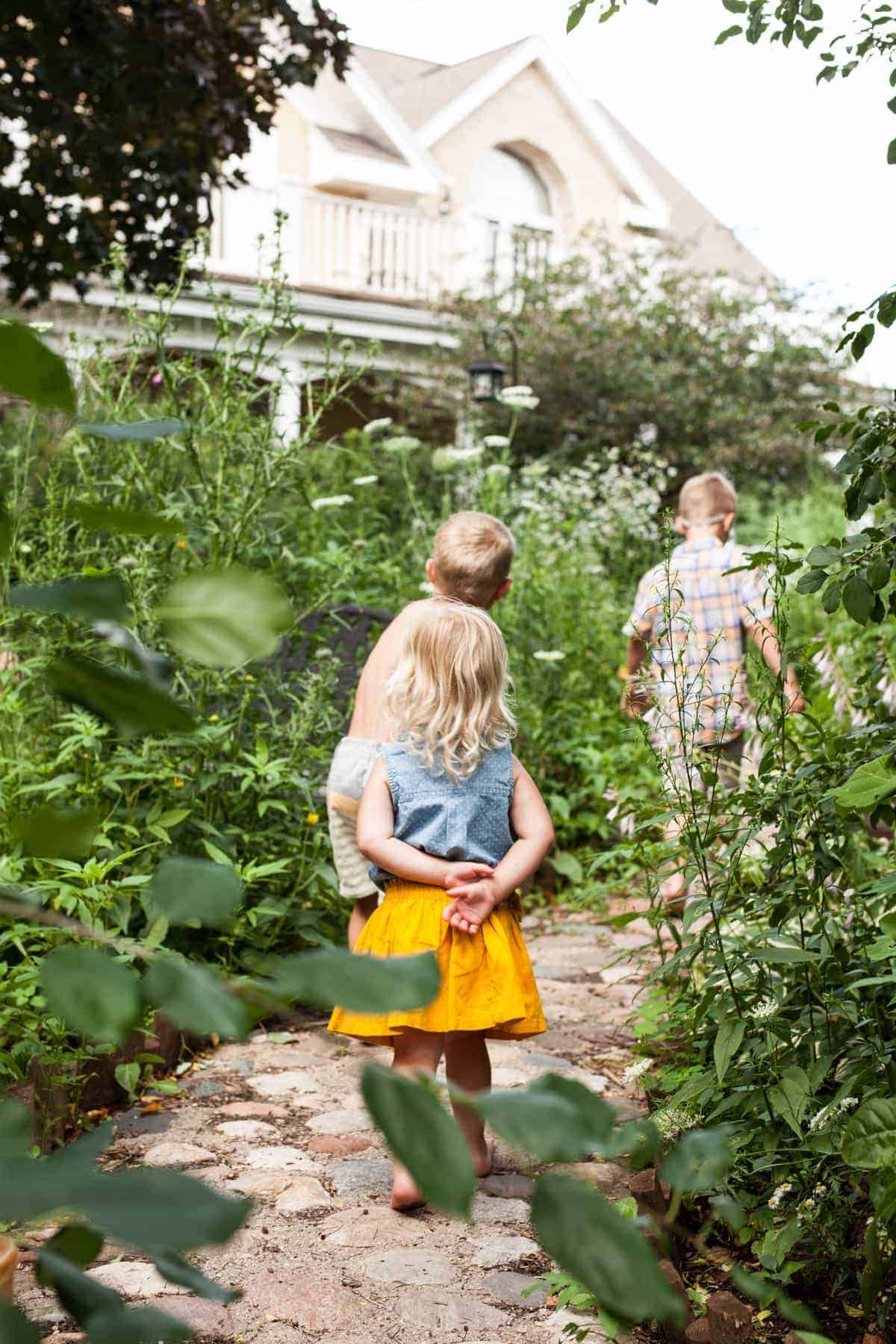 Ingredients
3

medium peaches

peeled and sliced, pit removed

6

cups

water

1 1/4

cup

honey

1

cup

fresh lemon juice

about 5-6 lemons

zest of 4 lemons

10-15

mint leaves

4

cups

ice

thinly sliced lemons and peaches for garnish
Instructions
Muddle mint, lemons and peaches in a glass pitcher.

Add the remaining ingredients. Stir.

Garnish with thinly sliced lemons and peaches.