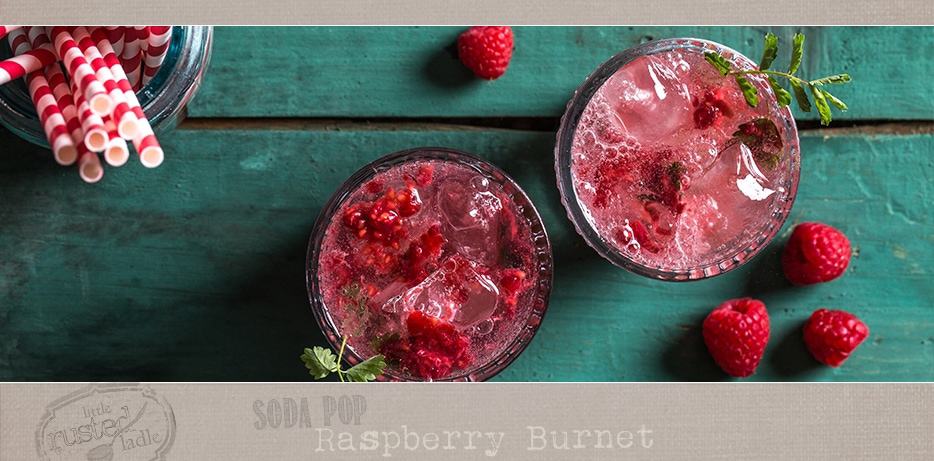 "Raspberry beret, the kind you find in a second hand store. Raspberry beret and if it was warm she wouldn't wear much more. Raspberry beret I think I love her." Come on sing it with me. Let me guess, you're kind of wondering what the heck I'm singing a Prince song for? Well, Jena and I were working on a recipe shot for this little project we are doing. It's top secret, so I can't tell you, but we will let all our fans know very soon, so stay tuned. Anyway, while making a drink for the shot which had the herb known as burnet in it, Jena said "hey, why don't we put raspberries in it and we can call it raspberry burnet?" Clever huh? So that is why I'm singing that song. You can't help it, it just comes out of your mouth.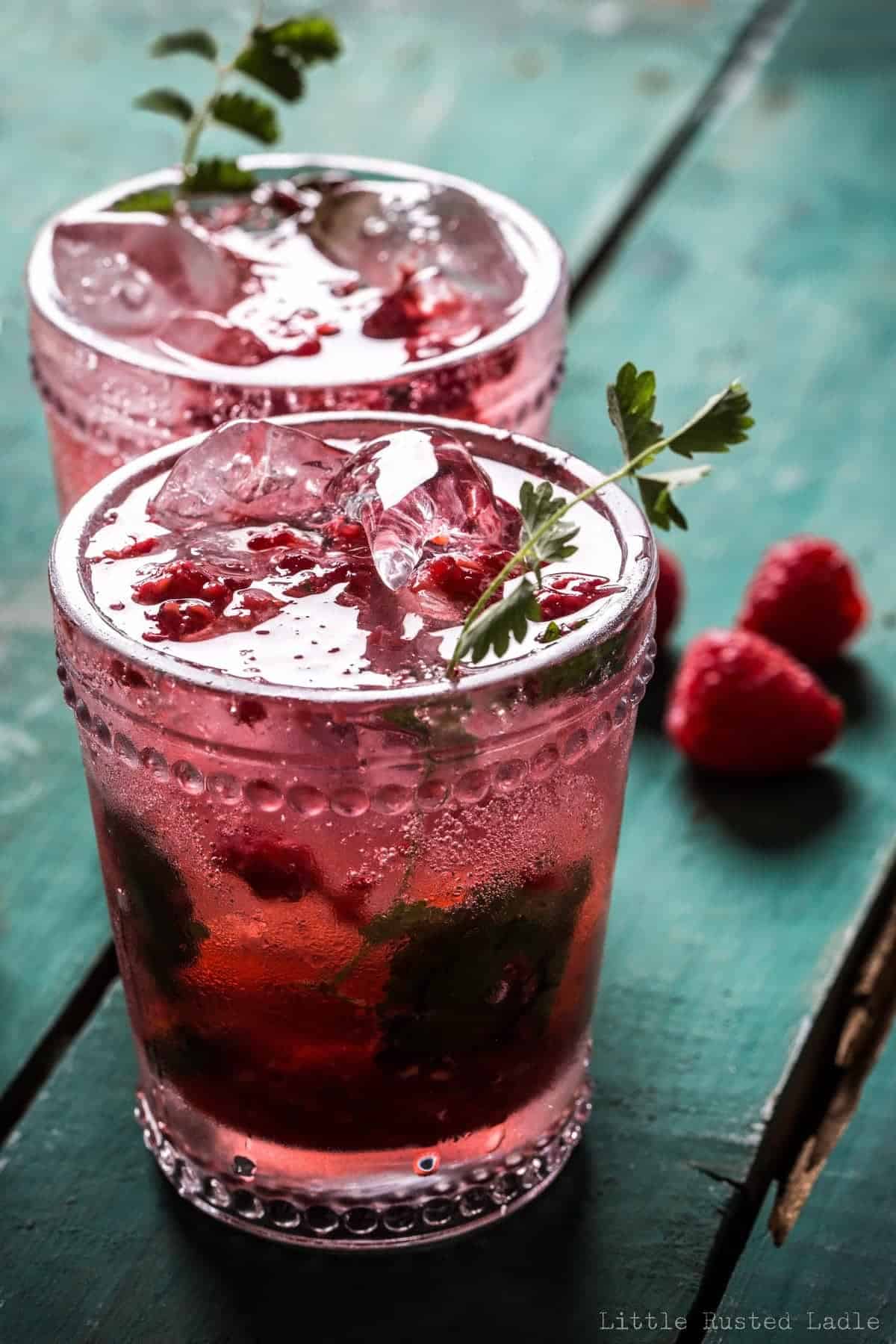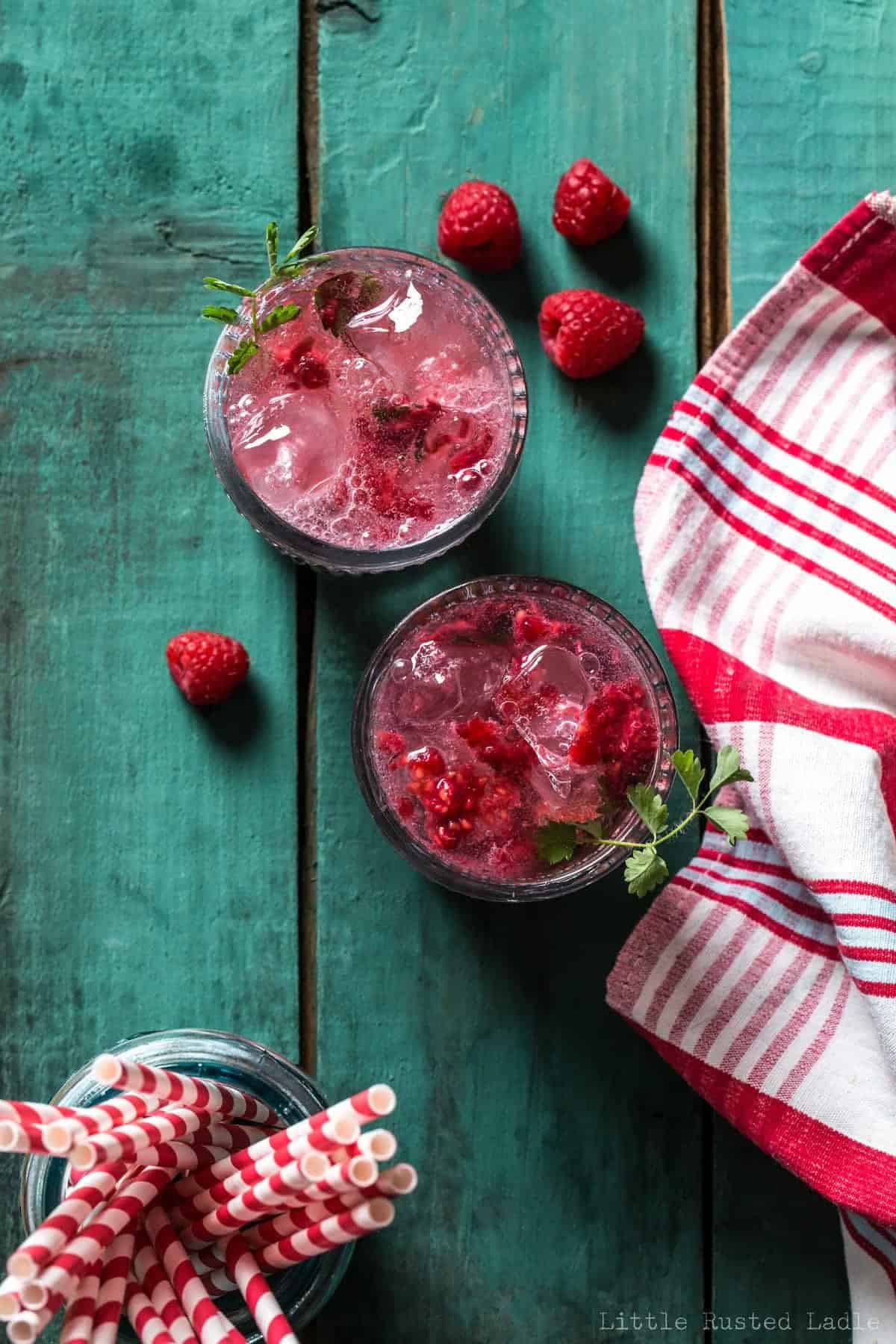 It's a very easy drink, and quite refreshing. Fresh raspberries, burnet, fresh lime juice, and sparkling water with a little lemon lime soda. What's burnet you ask? Burnet is a very cool looking perennial herb that tastes a lot like cucumber. Since craft cocktails using cucumber are in vogue right now, I thought making a drink with an herb that tasted like cucumber would be a little different. That and we had to use it so we could sing that song while we photographed it.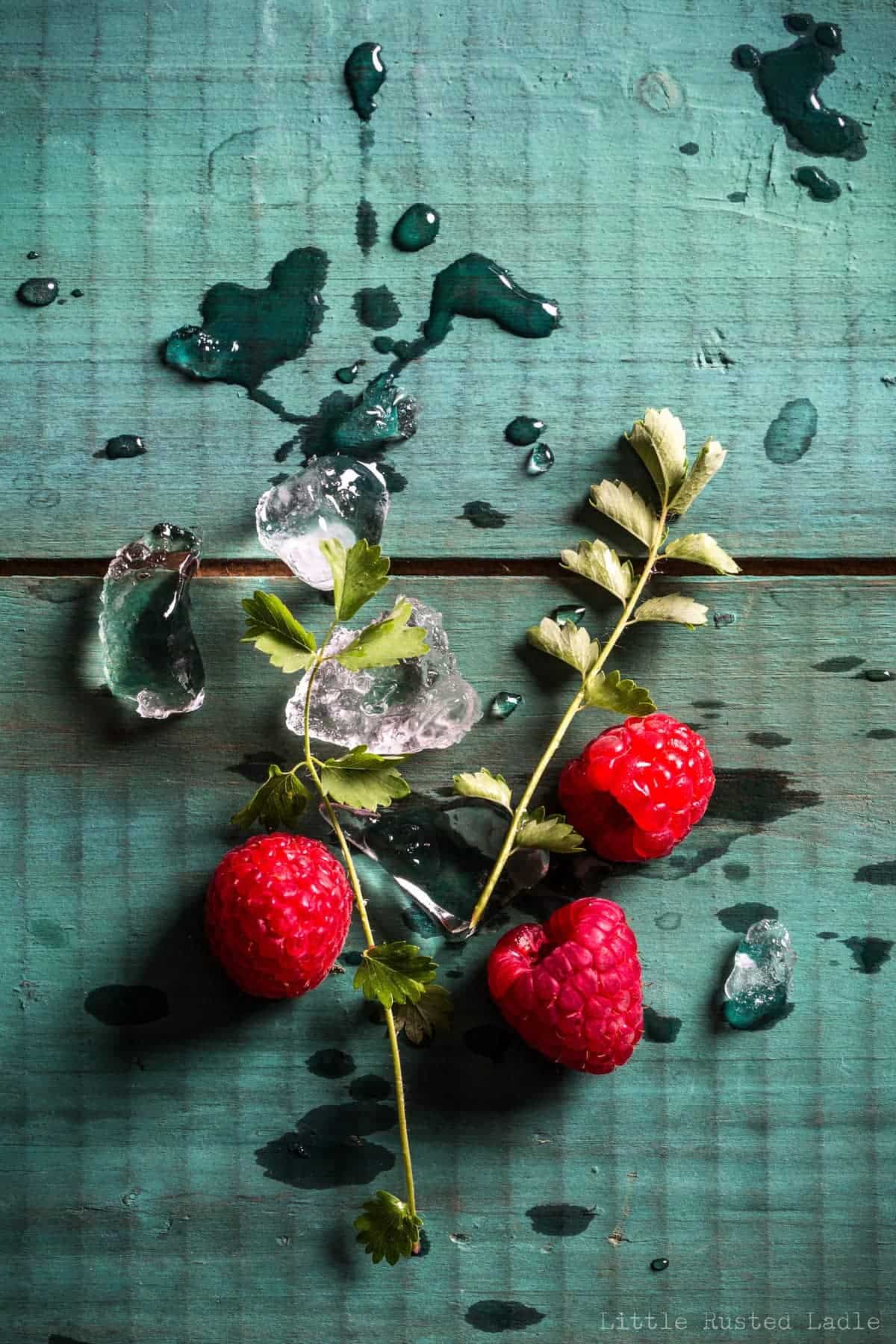 Think mojito without the rum and substitute the burnet for the mint. Prince was reported to not be a fan of alcohol, so Jena and I thought we would make the Raspberry Burnet Soda Pop non-alcoholic. Also, did you notice it's called soda pop? That's to allow for both sides of the age old question do you call it "soda" or "pop"? Everybody is happy. Besides, It reminds me of a time gone by. The old soda fountain, where they would add the flavoring and carbonation right in front of you before there was bottled soda. We both thought it would be good with vodka or even gin, but you can try that on your own. To make this soda pop, place about 4-5 fresh raspberries each in two rocks style glasses. Add about two sprigs of fresh burnet into each glass, topped with a teaspoon each of fresh lime juice and a teaspoon of simple syrup. You can buy simple syrup at a liquor store, or simply combine one cup of water and one cup of sugar in a small saucepan and cook on medium heat until the sugar dissolves. Let it cool, then transfer it to a bottle or jar to use when you have a recipe that calls for it. Muddle the raspberry burnet mixture with a muddler or the back of a fork. Add ice, then add sparkling water to three quarters full and top with lemon lime soda. Stir and serve. Enjoy your summer. P.s., don't forget to play the song while you make it. You can't help but be in a good mood afterwards. See you soon. Remember to cook with love and live to cook.
Jim & Jena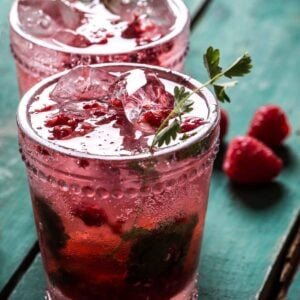 Raspberry Burnet Soda Pop
This simple and refreshing beverage has the tart flavor of raspberries and lime and the subtle flavor of cucumber that comes from the herb burnet. Prince would be proud.
Print
Pin
Rate
Add to Collection
Go to Collections
Ingredients
8-10

fresh raspberries

2

tsp.

fresh lime juice

4

sprigs fresh burnet

2

tsp.

simple syrup

8

ounces

sparkling water

2-3

ounces

lemon-lime soda
Instructions
Divide raspberries, lime juice, burnet, and simple syrup between two rocks glasses. Muddle raspberries and burnet with a muddler or the back of a fork. Fill to halfway with ice. Add water and lemon lime soda. Stir and serve.
Notes
Add a sprig of burnet for an elegant garnish.