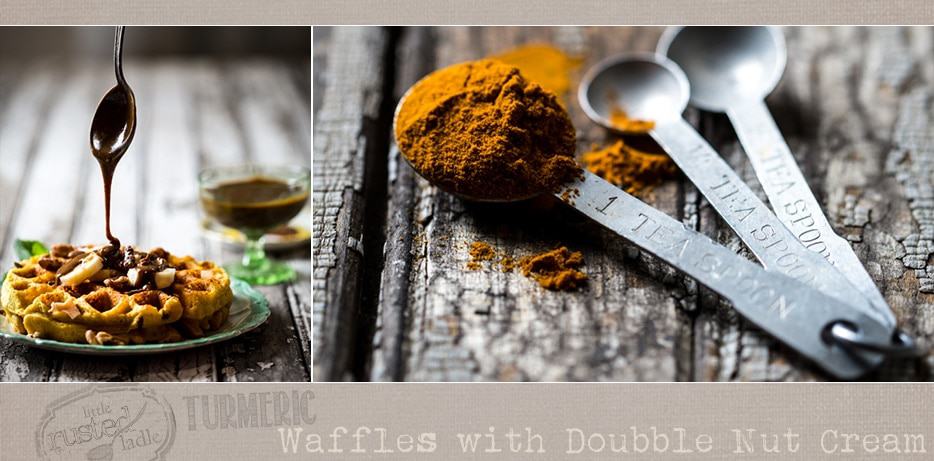 Turmeric Waffles
On our last post, we talked about that incredible all natural inflammation reducer known as turmeric. Well, this time we decided to expand on that breakfast theme by adding some more turmeric to some semi-homemade waffles. Who doesn't love a good homemade waffle? People with gluten intolerance or allergies, that's who. Also, people with autoimmune or thyroid issues don't like to take any chances, including yours truly.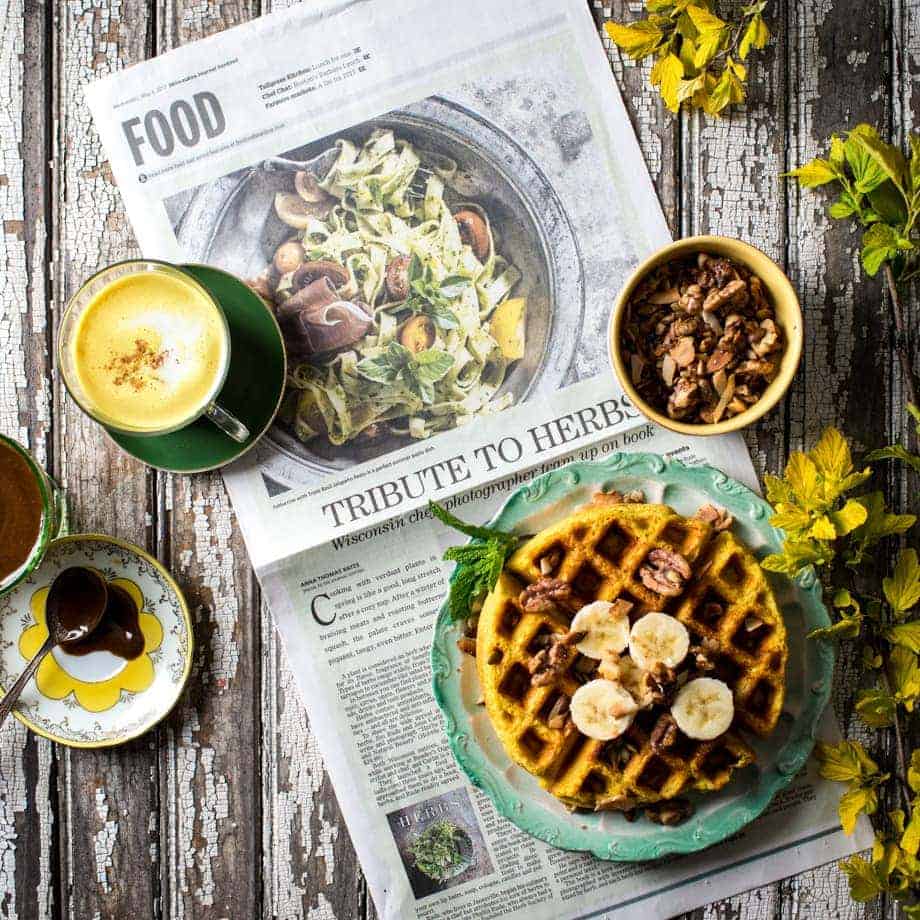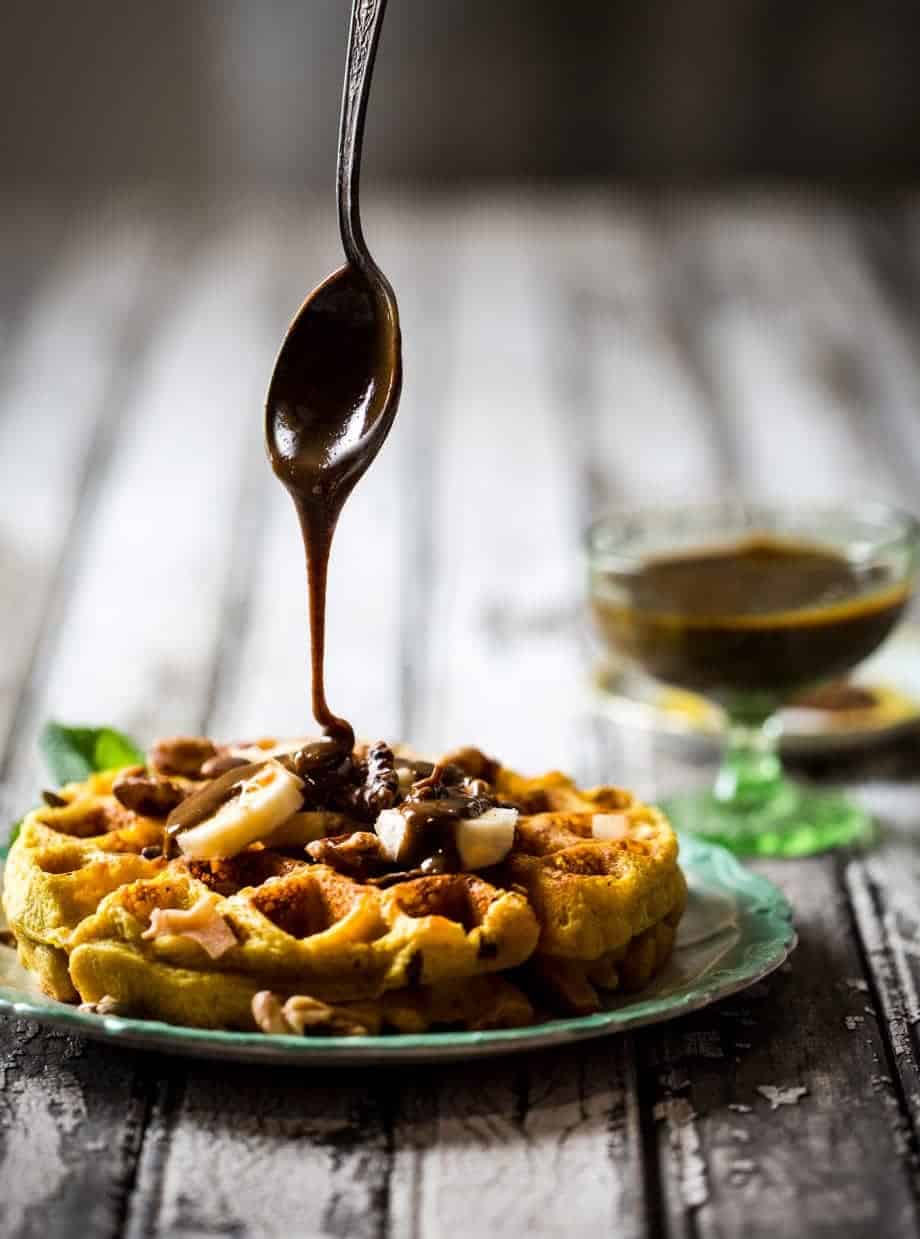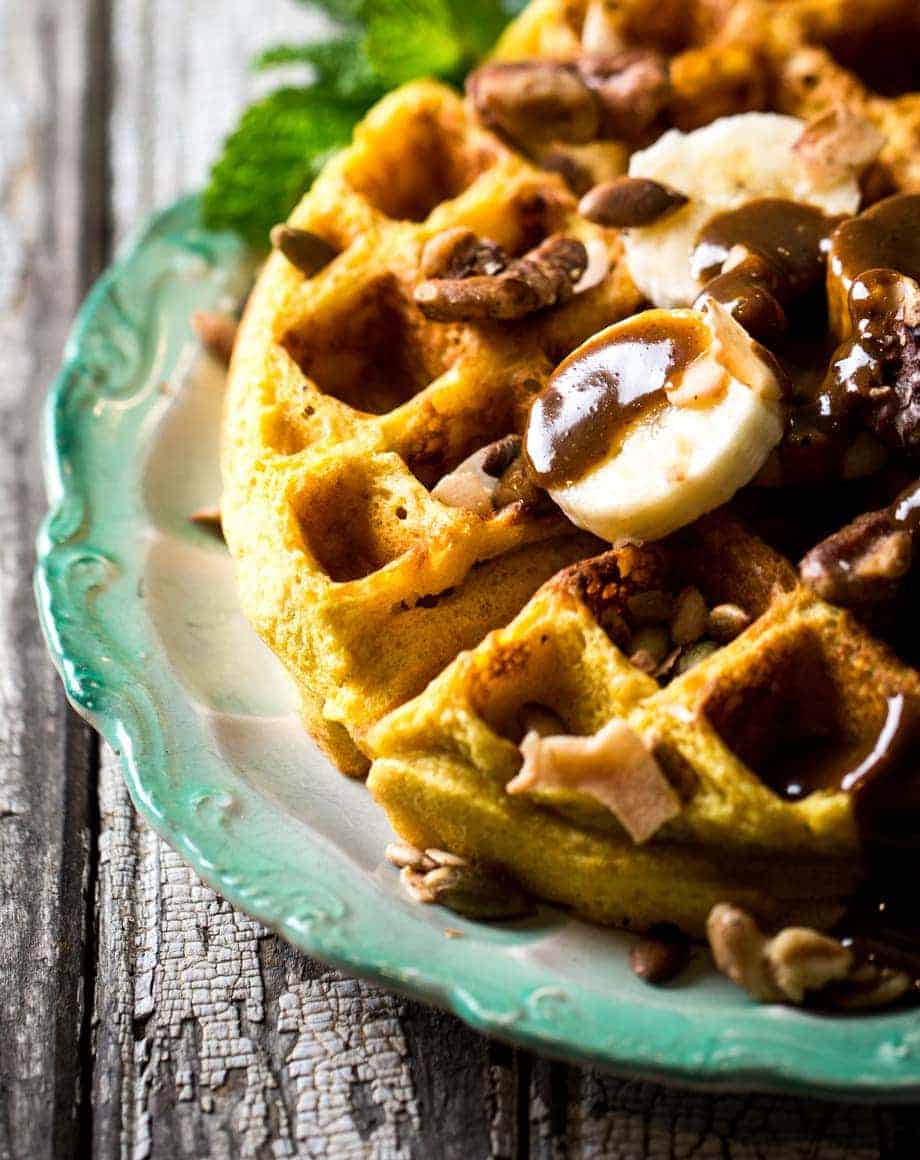 Goodbye, gluten! Hello, healthy!
Fortunately, there are some pretty darn good gluten free waffle mixes available now so everyone can enjoy a homemade waffle. With our Turmeric Waffles with Double Nut Cream, we added turmeric to both the waffle and the topping. This is no ordinary topping mind you. It is made with Nutella (do I really need to say anything else?), almond butter, cinnamon, honey, coffee, vanilla and of course a healthy amount of turmeric. A whole teaspoon to be exact.
Normally you would think this would create an overpowering turmeric flavor, but that's not the case. The combination of flavors is heavenly. Plus, when you add fresh bananas, toasted unsweetened coconut, walnuts, and pumpkin seeds, you add a lot of healthy ingredients that also help the body. Can you say superfood explosion? Yes you can. So go ahead and eat those crunchy, chewy waffles and feel good about it.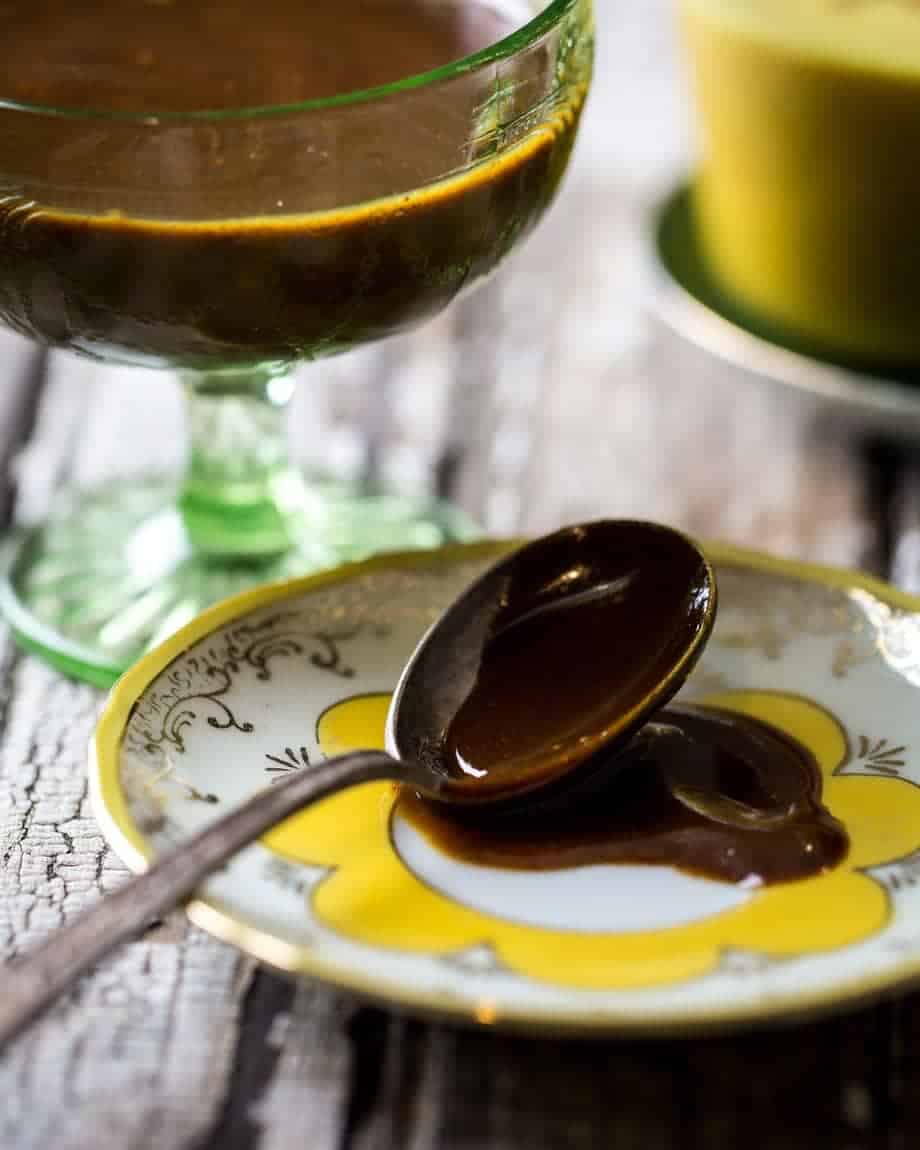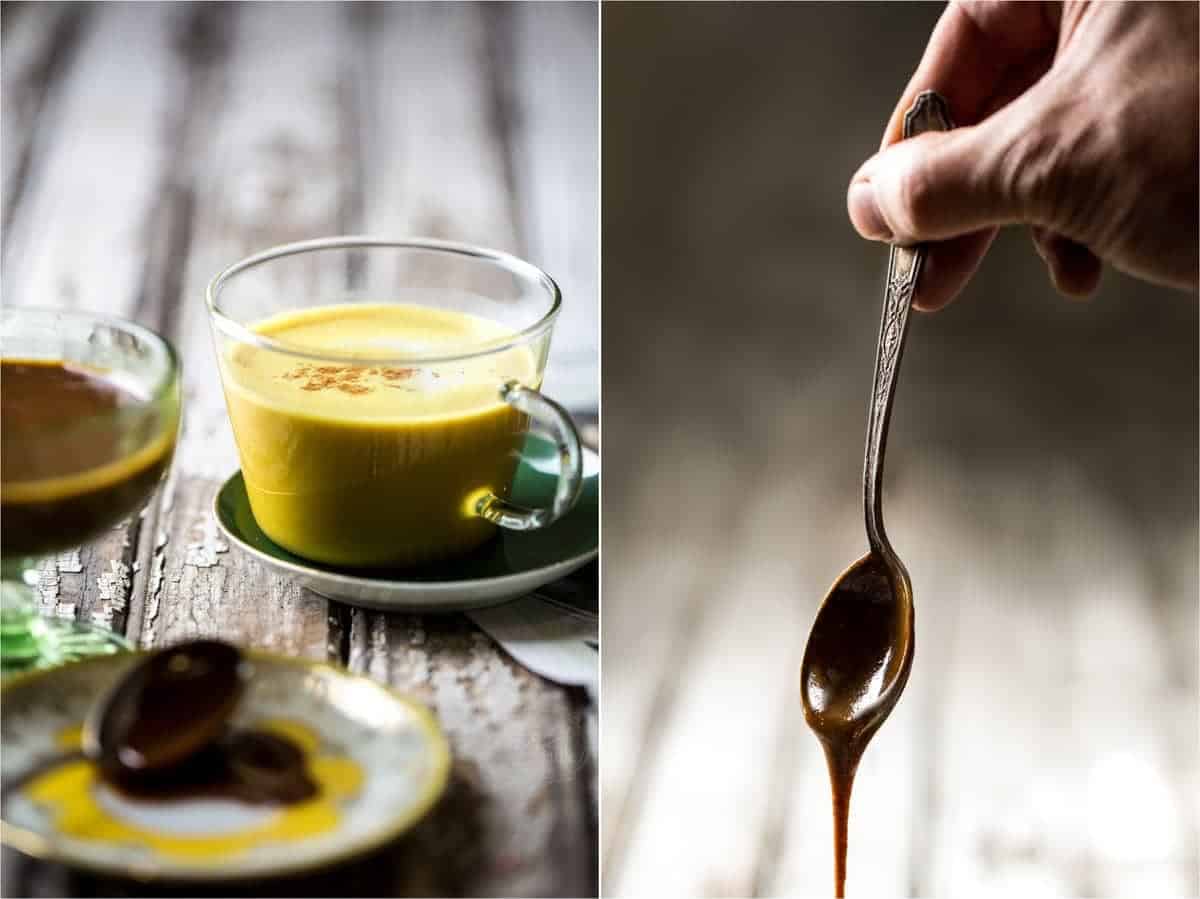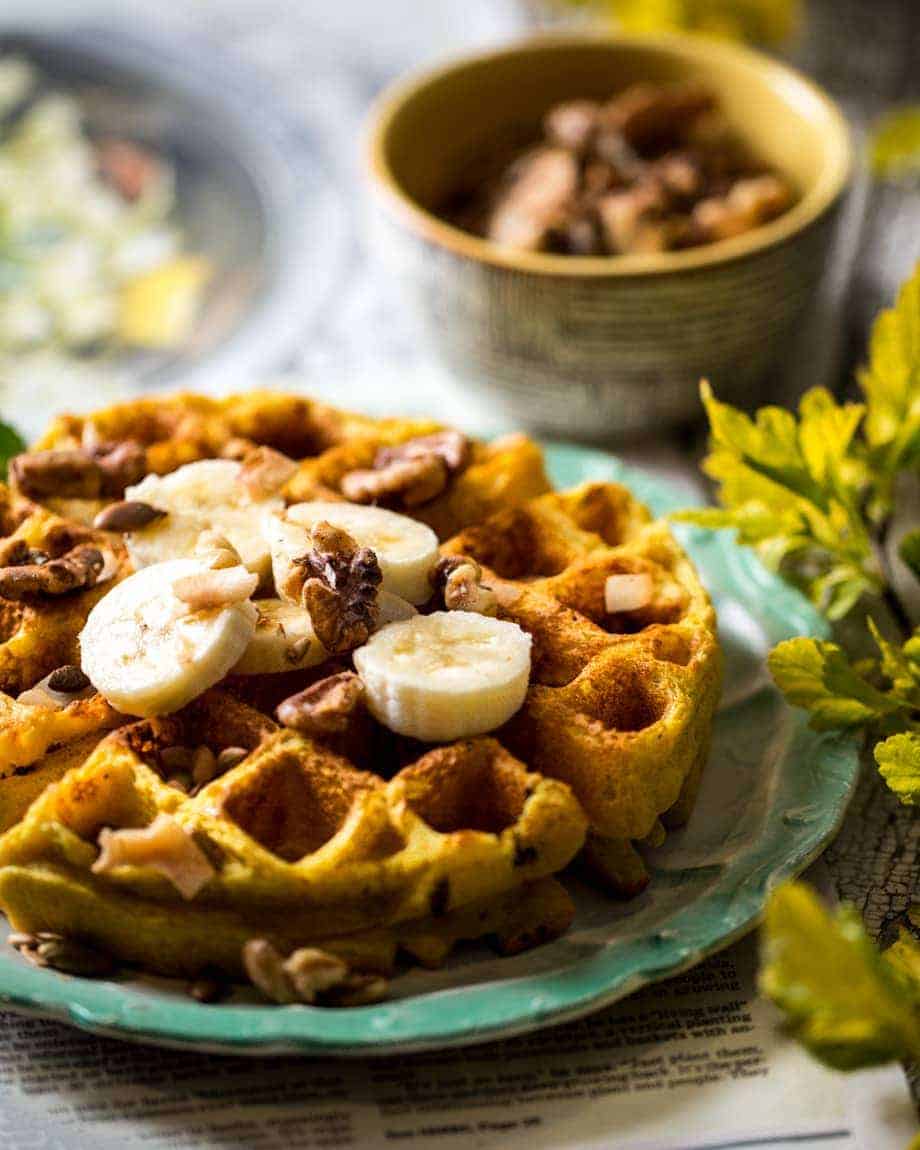 Post-Turkey Day Treat
Thanksgiving is coming soon. These waffles would be a good idea on Friday morning when the family is trying to get rid of some bad diet decisions from the previous day.
Speaking of Thanksgiving, gift buying season is now in full gear. Instead of giving an ugly sweater, tie, or slippers to your loved ones this year, why not order a stack of Little Rusted Ladle's book: Herbs for Flavor, Health and Natural Beauty to give to those that matter this year? It's the prefect gift and it helps the little guy and gal (Jena & I).
You can buy it on Jim's website, Jena's website, or Amazon.  Jena and I wish all our fans, friends and blogging family a wonderful Thanksgiving. We'll be back soon. Until then, don't forget to cook with love and live to cook.
Jim & Jena
Turmeric Waffles with Double Nut Cream Recipe
Waffles don't have to be bad for you. These gluten free waffles are made with gluten free waffle mix and turmeric. They are topped with fresh bananas, nuts, coconut, and a generous drizzle of our turmeric nut cream made with Nutella, almond butter, and turmeric. Enjoy
Print
Pin
Rate
Add to Collection
Go to Collections
Ingredients
1/2

cup

Nutella spread

1/2

cup

Creamy almond butter

1/2

cup

Whole milk or unsweetened almond or soy milk

1

Tbsp.

Honey

1

tsp.

Instant coffee

1/4

tsp.

Cinnamon

1

tsp.

Pure vanilla extract

1/2

tsp.

Ground turmeric

1/4

tsp.

Sea salt

1

whole Banana

sliced

1/4

cup

Unsweetened shaved coconut

toasted

1/4

cup

Raw walnuts

toasted

2

Tbsp.

Raw pumpkin seeds
Instructions
Combine the first nine ingredients in a small saucepan and simmer on low until melted and smooth. Serve warm over hot waffles. Top waffles with remaining ingredients. Feel free to add your own topping ideas.

For waffles, follow directions on gluten free waffle mix to make 8 waffles and add 1 tsp. of ground turmeric.