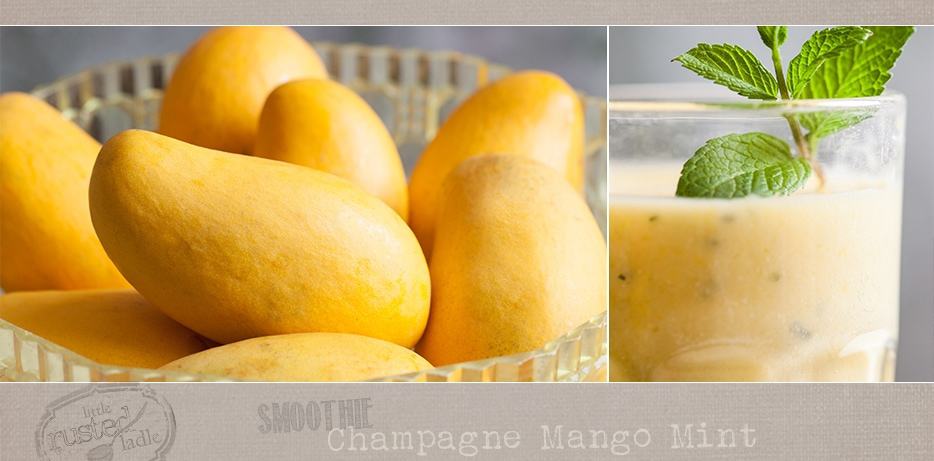 It's that time of the year again. No, I'm not talking about the crazy love hungry birds chirping like crazy first thing in the morning, which now comes earlier thanks to that big glowing orb in the sky rising earlier every day. I'm talking about champagne mango season. With tulips blooming and the trees getting ready to explode with foliage, one can't help but be happy. This winter was not a bad one for us midwesterners, but that doesn't mean we aren't ready for nature to pull out it's full box of crayons and start coloring away the drabness of winter gray. A few years ago, we posted our article on champagne mangoes called Champagne Mangoes – Tis The Season, which of course I recommend you revisit. I often look back at our old articles for reference. I really liked that article because it was so beautiful. It was fresh, light and beautiful thanks to Jena's ability to capture that perfect moment. Champagne mangoes lift my spirits because they are so wonderfully sweet and so beautiful.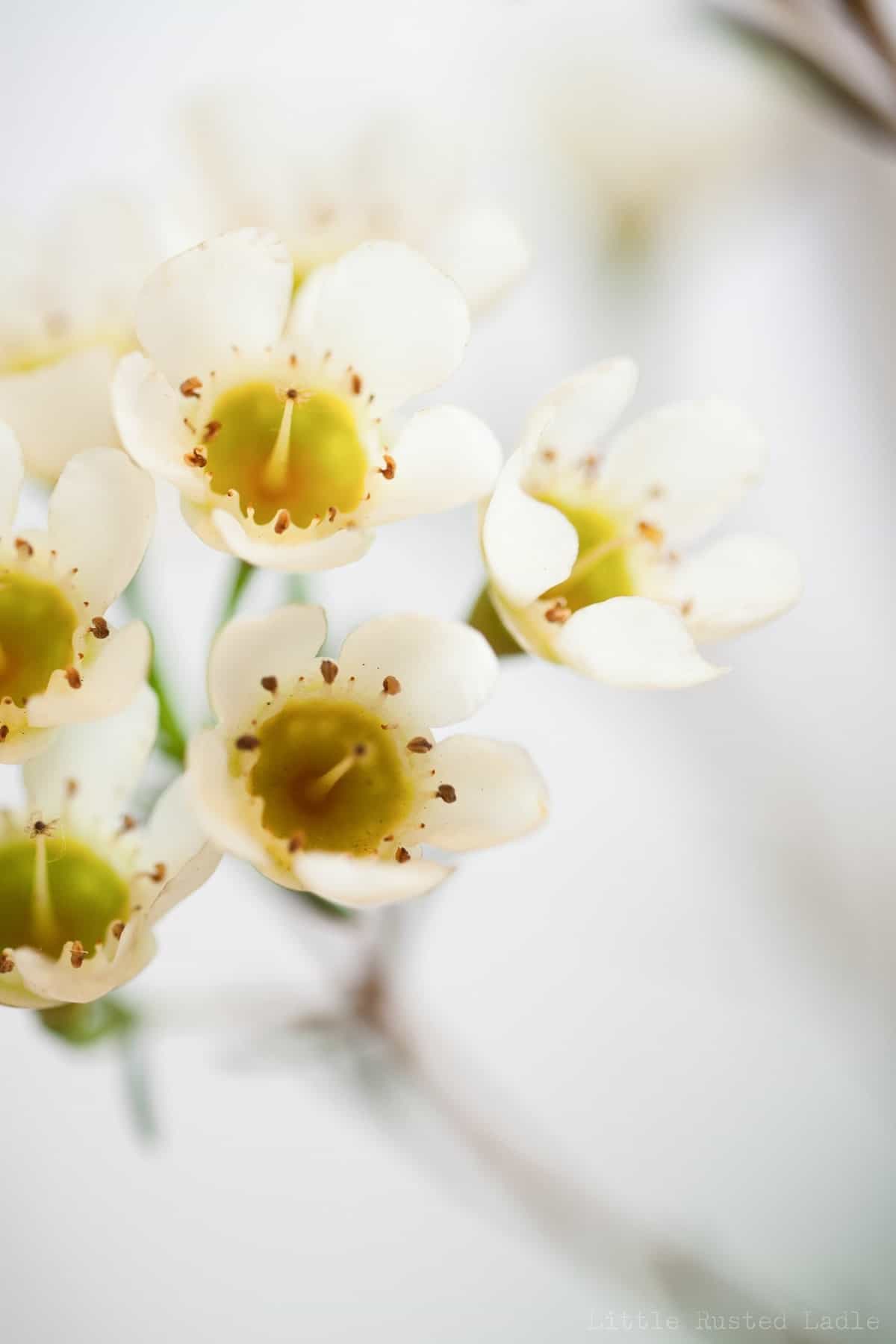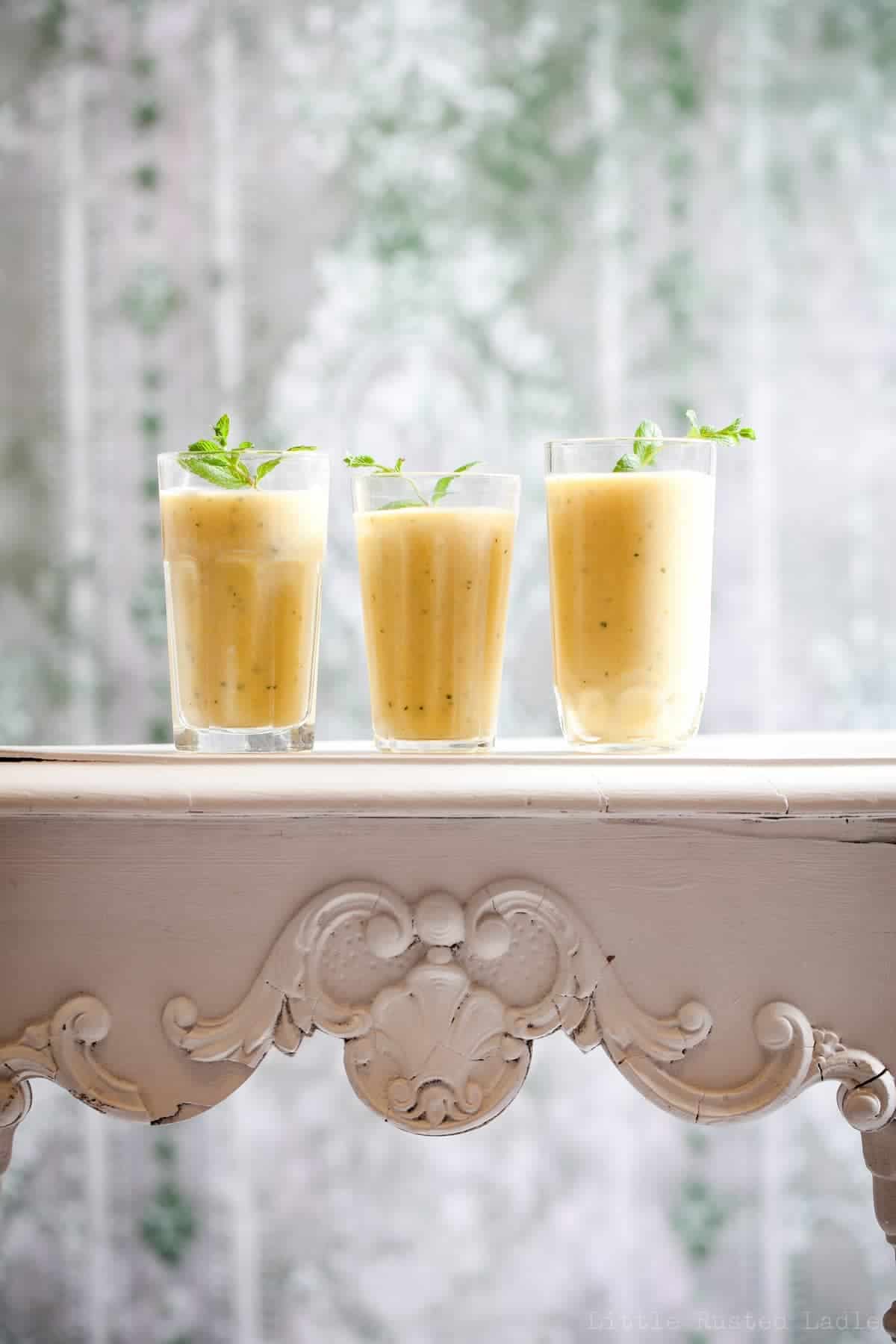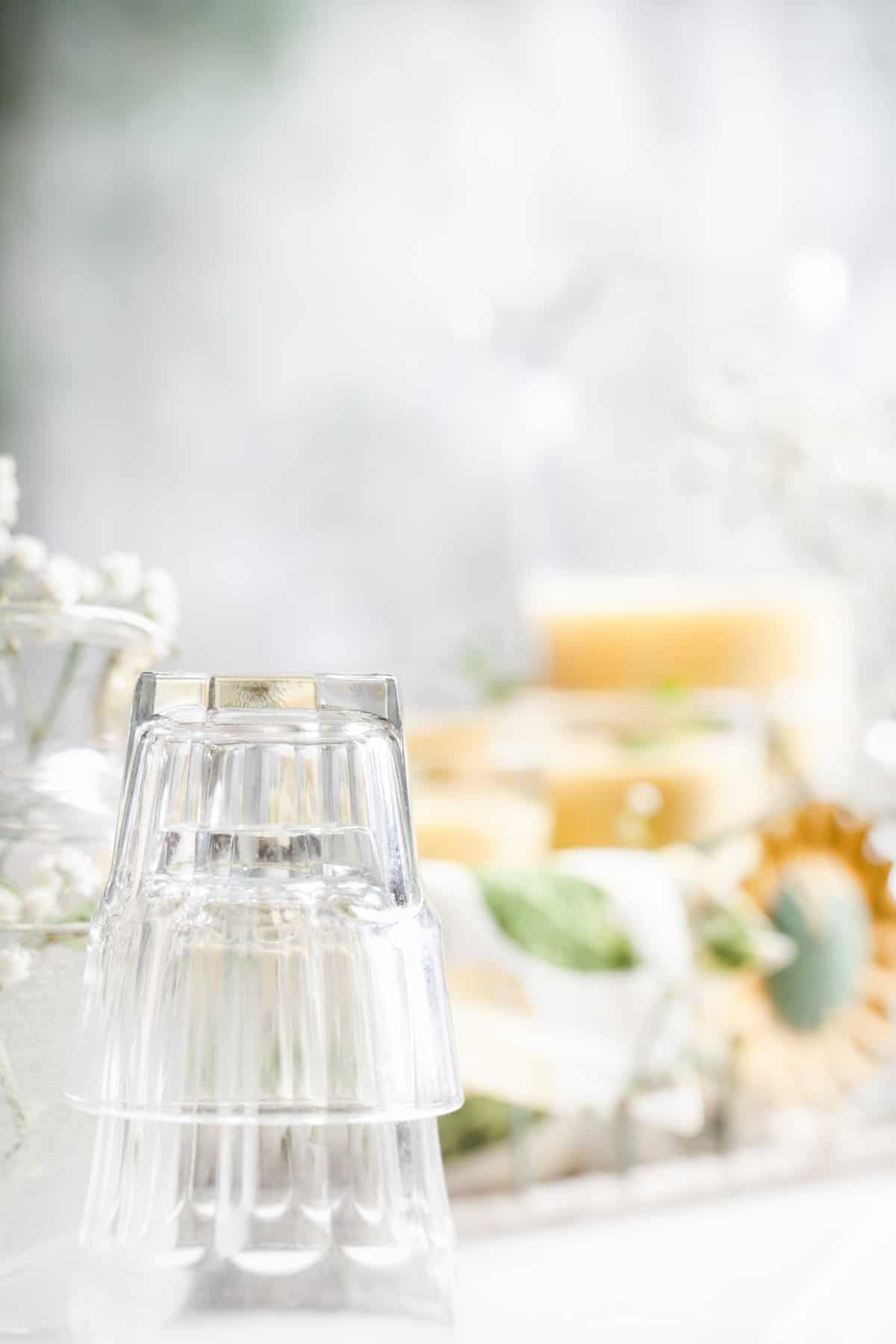 With Mother's Day right around the corner, I thought we should offer up a quick recipe for you to try that mom just might enjoy on her special day. It's called a Champagne Mango Mint Smoothie/Cocktail. Yes, you guessed it, this fresh and healthy eye opener can become an eye closer if you add rum or vodka. Not to say I recommend you get mom drunk on her special day, but let's be honest, Mother's Day usually involves mom still doing the lions share of work that day. So, she can have the healthy version in the morning when you make her breakfast in bed. Then make her the high octane version at night when she's had enough of us and just wants a cool spring libation while reflecting on the headaches we caused her. So, go out buy some of these golden gems of spring. Put them in salads, smoothies, or add them to sauces. They are a great gift of nature. See you soon.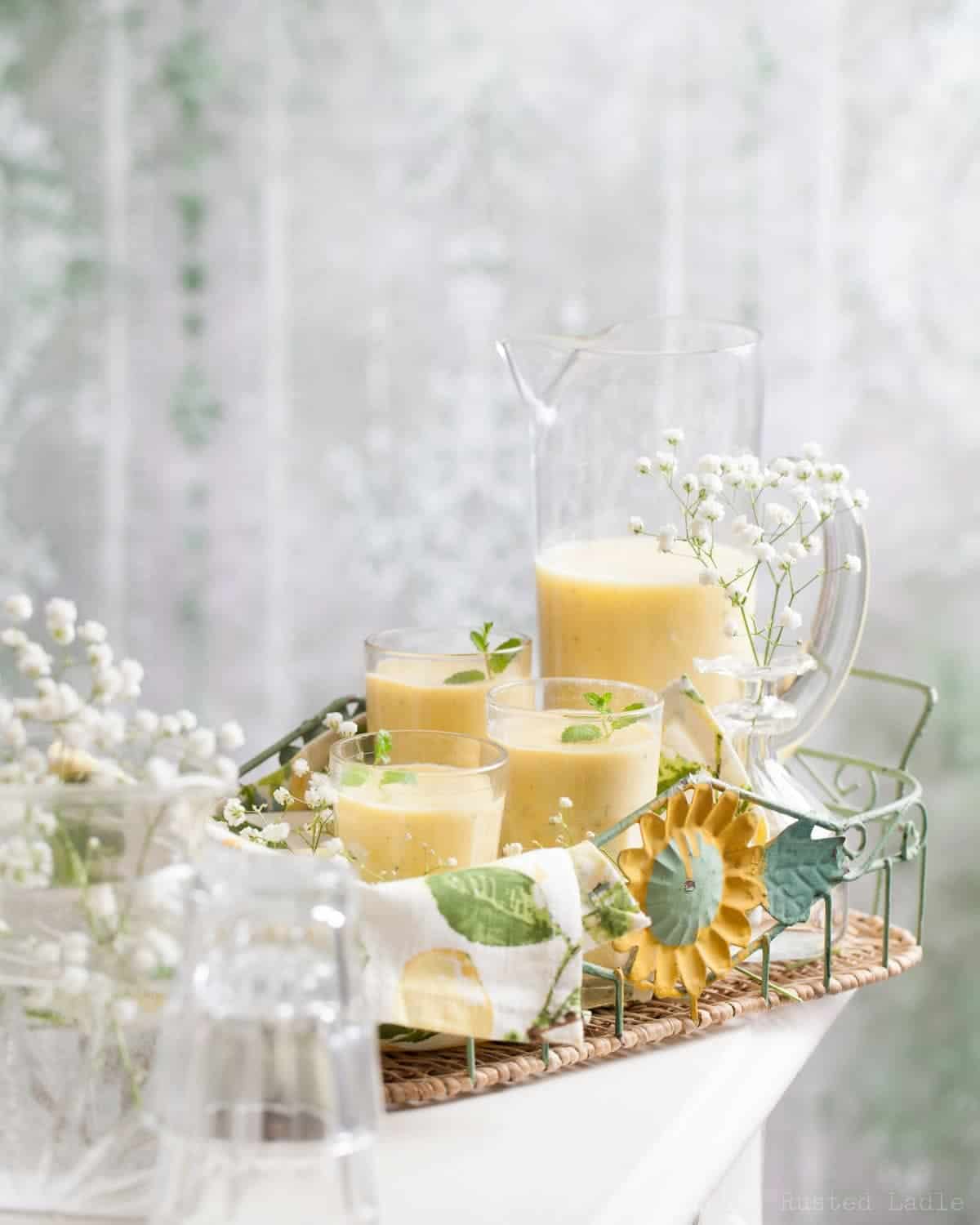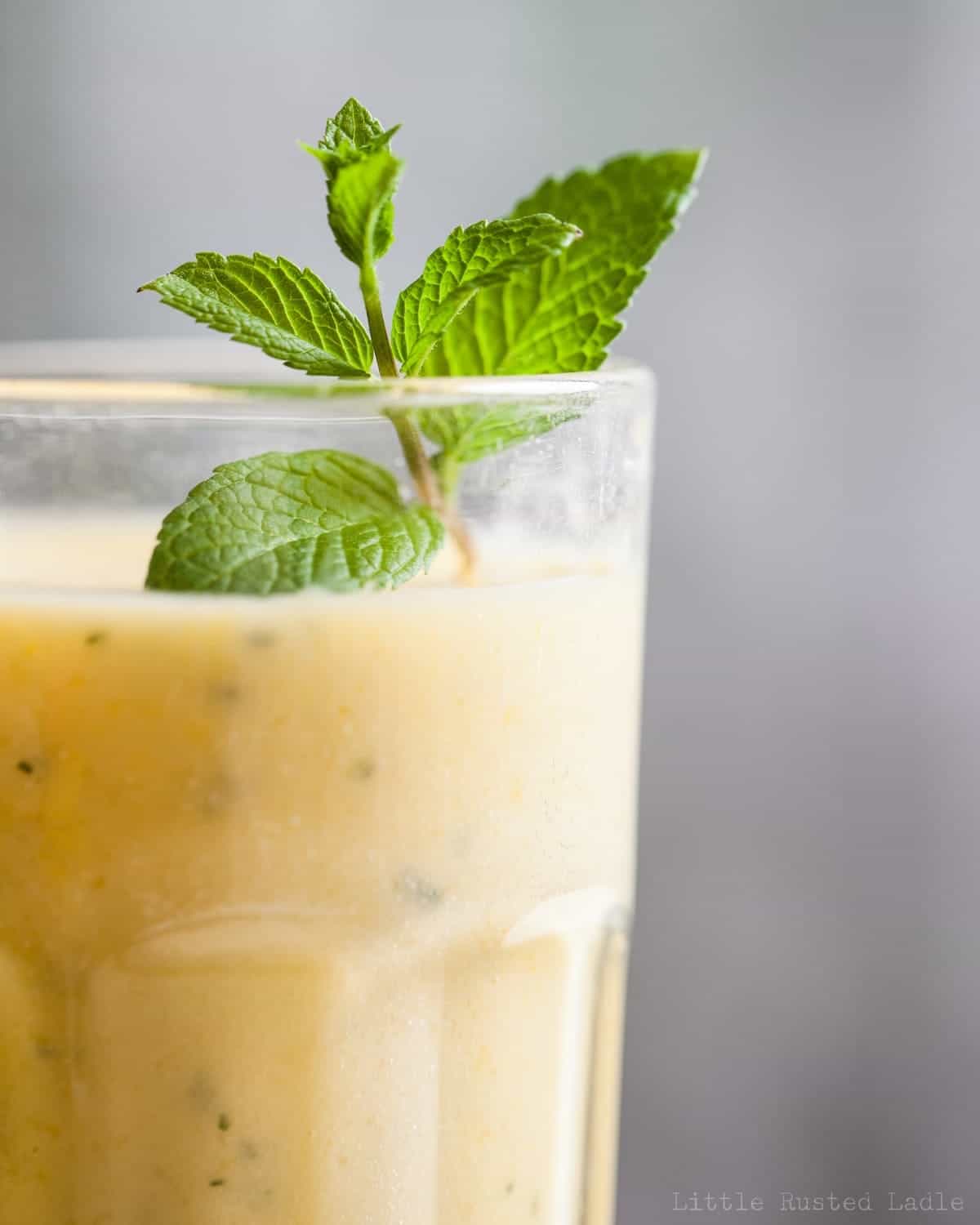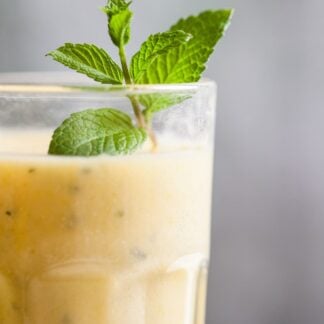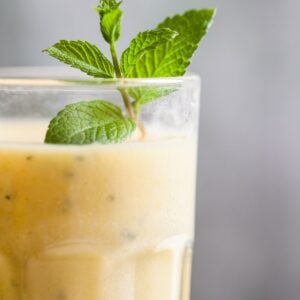 Ingredients
16

ounces

fresh champagne mango pieces

chopped

6

ounces

pineapple flavored greek yogurt

6

ounces

toasted coconut almond milk

6

ounces

ice cubes

6

ounces

fresh orange juice

6

leaves

fresh mint
Instructions
Combine all ingredients in a blender. Blend on high until smooth.

Pour into glasses and serve. Garnish with a sprig of fresh mint.
Notes
For an adult version, add 3-6 ozs. of rum or vodka to the mix
Jim & Jena