Every once in awhile as a creative, you get the opportunity to actually be creative.  I know, that sounds weird.  As a photographer and set stylist or food stylist and writer, we are often "nudged" in directions that we wouldn't normally travel.  In other words, we take one for the team for the good of the project.  Good or bad, every creative makes sacrifices to satisfy the client or customer's needs or wants.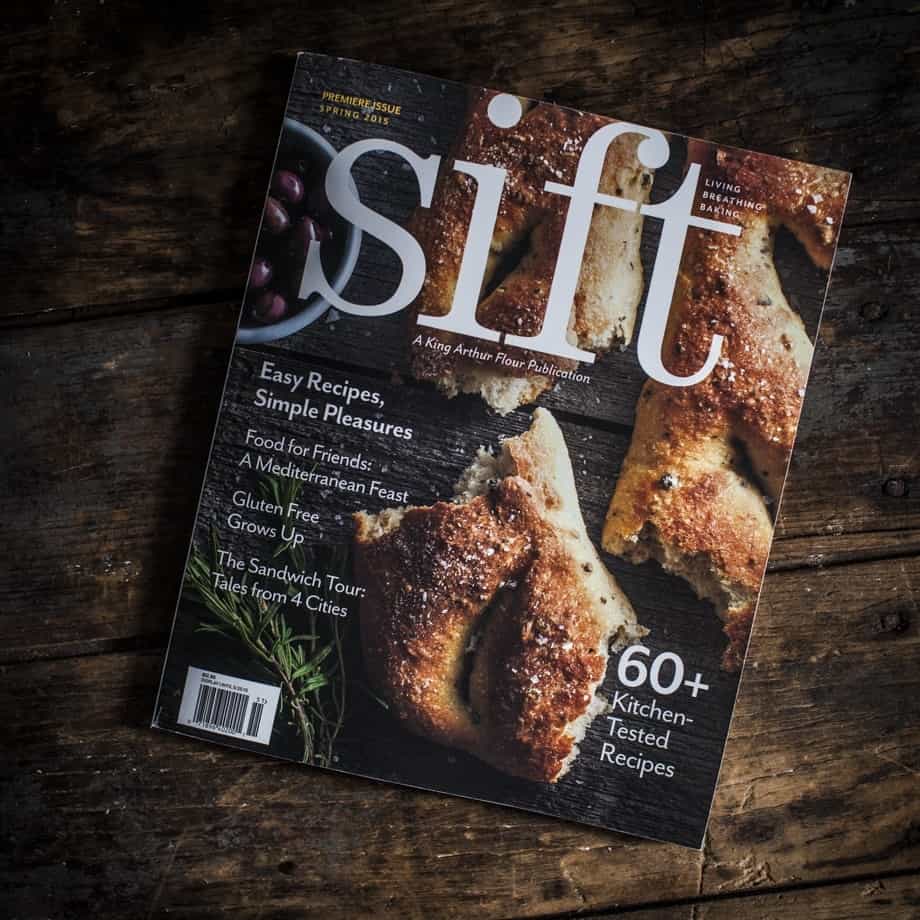 Jena and I recently were involved in an exciting new project for King Arthur Flour in which we were given the opportunity to be exactly that, creative.  King Arthur has just come out with a new magazine called SIFT.  You can buy it now in grocery stores, book stores, Costco stores and across the country.  It is incredibly well done from cover to cover.  Content, layout, pictures, articles and even the paper are all top notch.  We were given the job of creating a spread for their premiere issue.  The assignment was to create an article about a classic midwestern sandwich.  An article with recipes and photos would be needed.  We chose the famous Italian Beef Combo because let's be honest, It's a kick ass sandwich.  Tender Italian beef, piled high on a hearty roll with giardiniera, provalone cheese, and of course an Italian sausage to tie in our Wisconsin roots.  We needed city and sandwich photos, which was going to be tricky, because we had a small window of time to get everything done.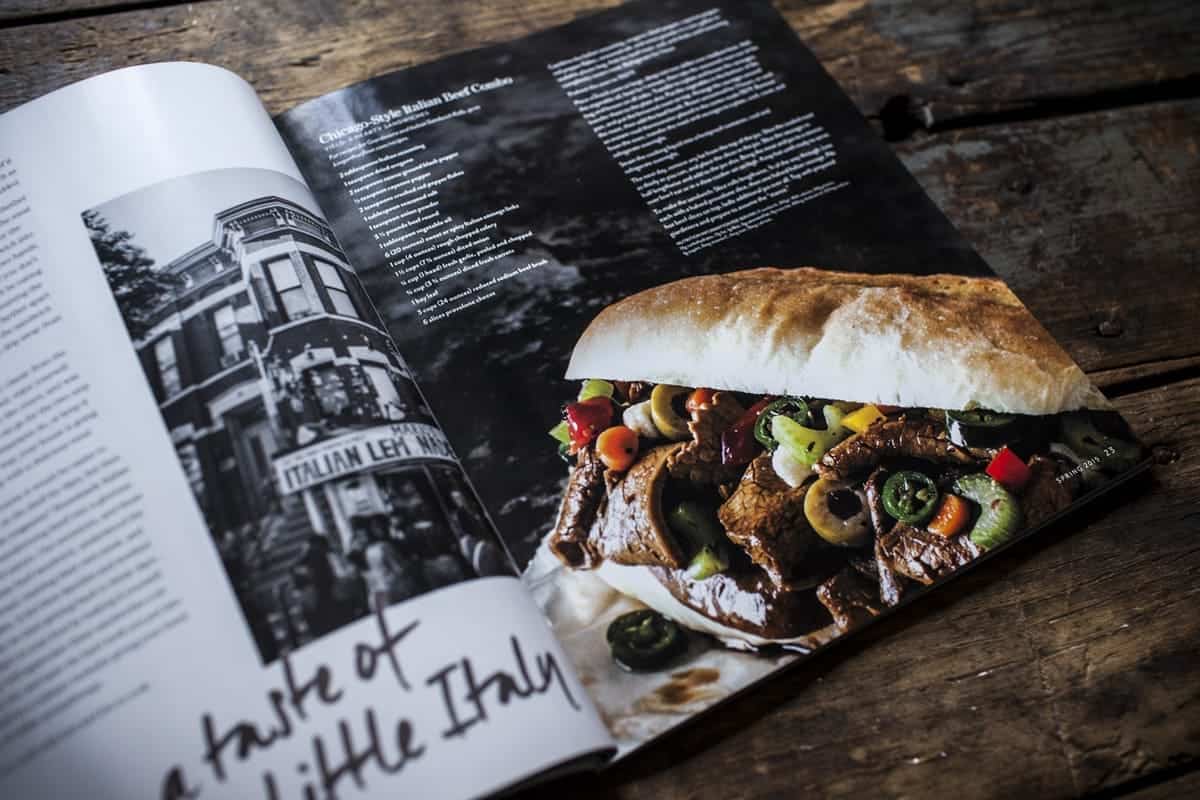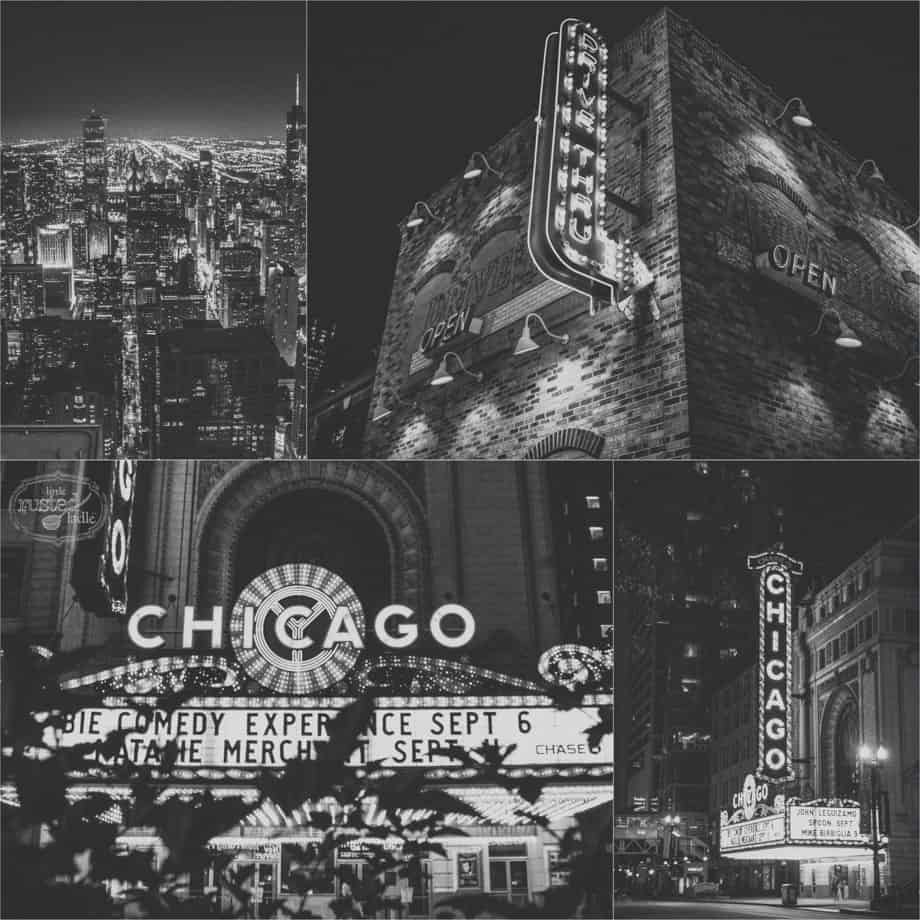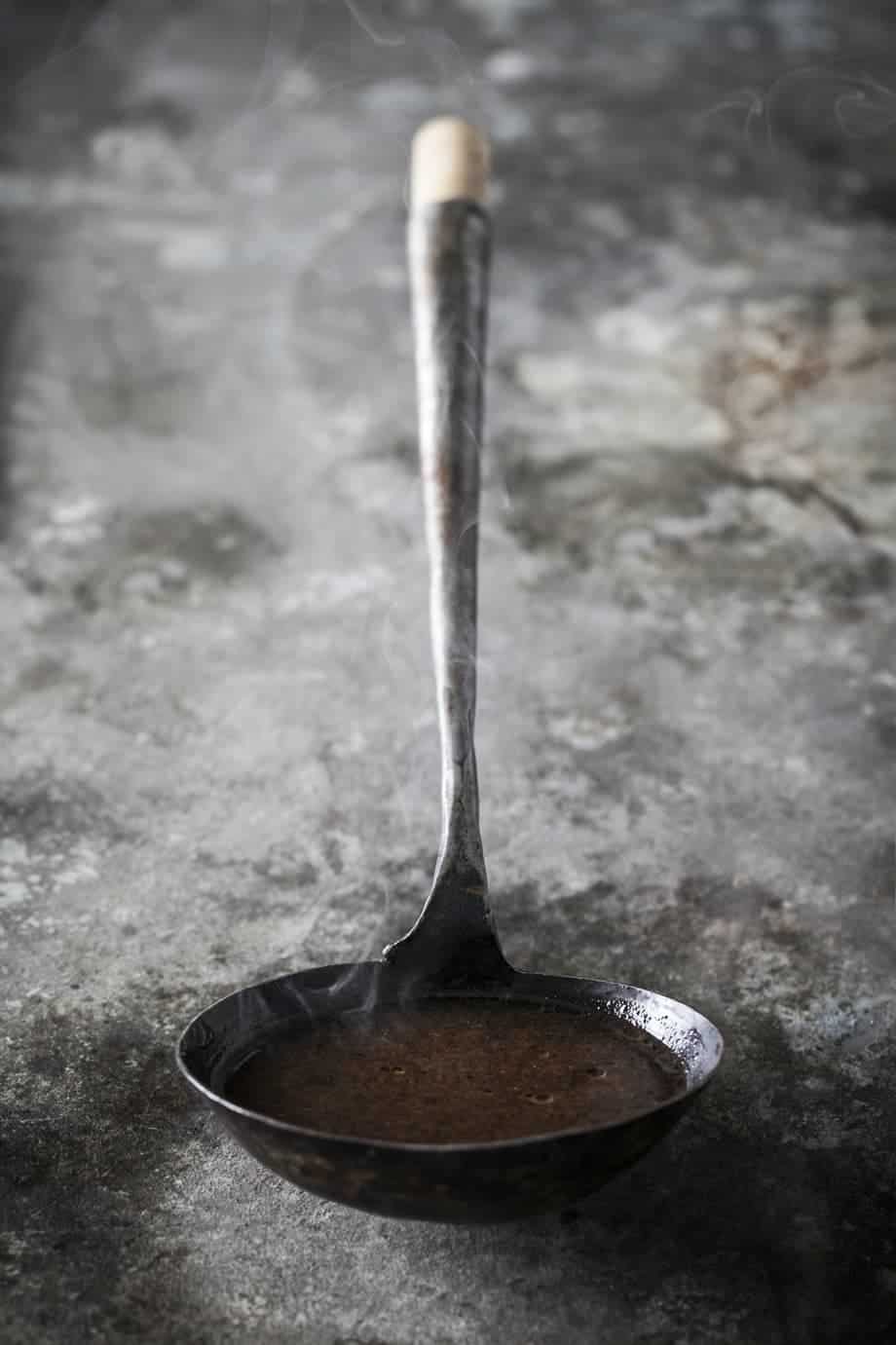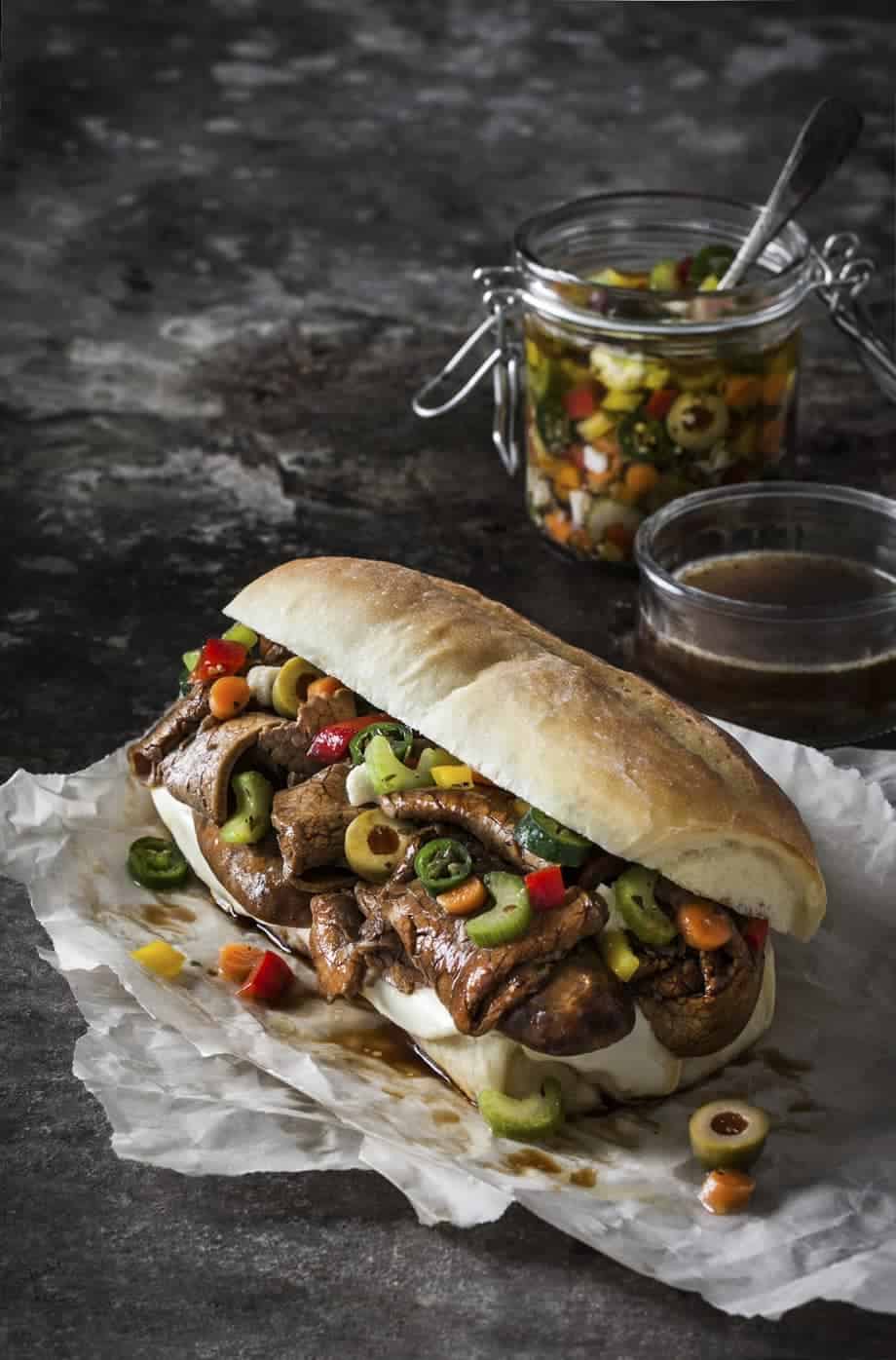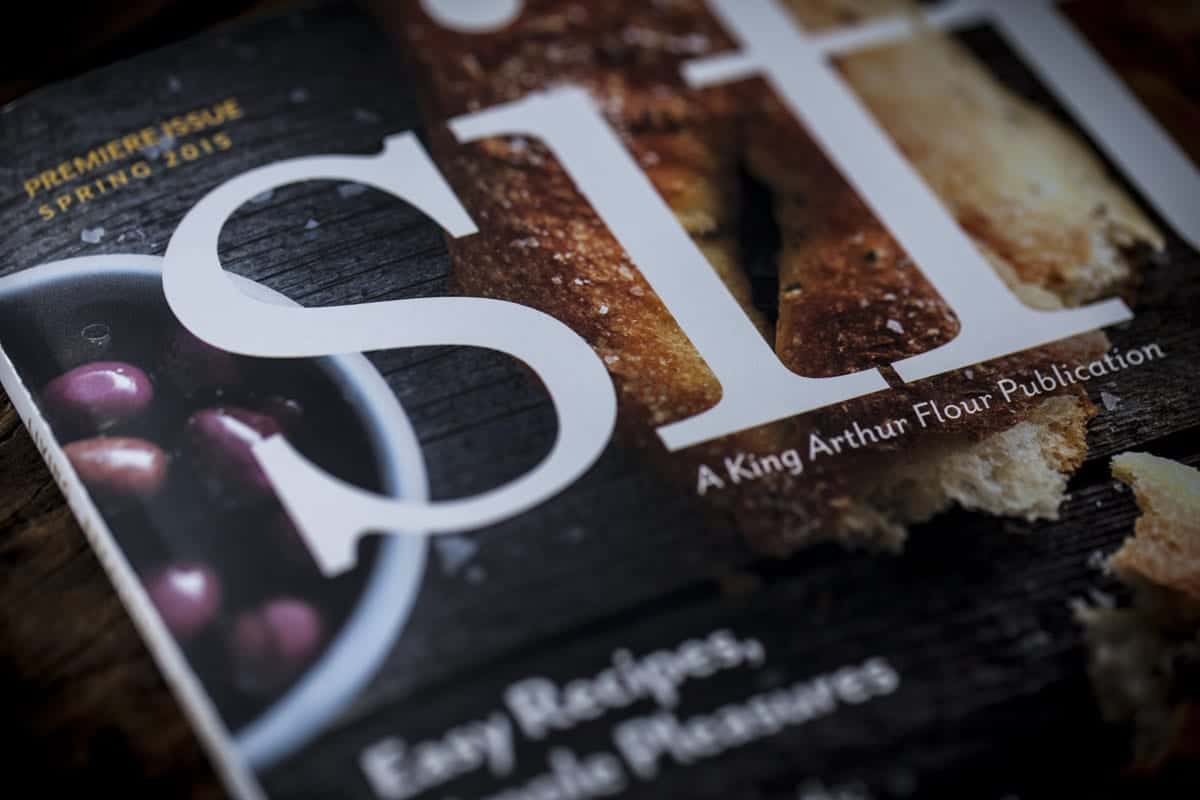 Jena, being the photo rock star that she is, took to the road with her hubby and spent a night in Chicago in search of the quintisential Chicago shot that would highlight and help tell the story of the famed sandwich.  She took some great shots of the windy city.  For the food shots, we really wanted the sandwich to stand out.  What better way to do this than by showing the scenes of Chicago in classic black and white, and let the food be in color.  Show the food on dark backgrounds to match the feel of the cityscape shots.  Add the article and viola!  The end result was an spread that was difficult to create, but one that was a joy to work on.  We have decided to show some pictures of the food as well as shots of the magazine to get your appetite stimulated.  We highly recommend you pick up a copy of SIFT if you see it in a store near you.  You can find out more information about King Arthur Flour and their exciting new bookazine at King Arthur Flour's website.  Well, time to get busy working on the recipes for this month.  The theme is pot pies.  Different sizes, shapes and flavors. It should be fun. Remember to cook with love and live to cook.
Jim & Jena