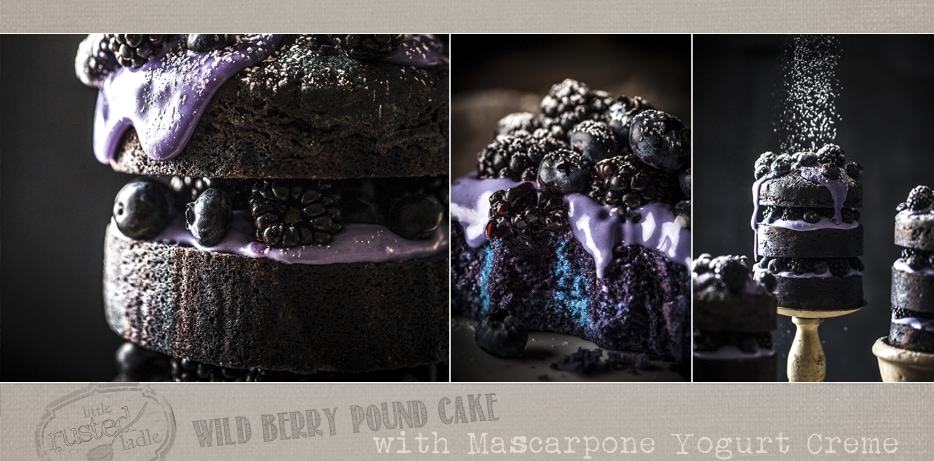 Pound cake, sounds fattening doesn't it?  Well, guess what? it is indeed fattening.  When you consider the fact that the cake was named after the weight of the four main ingredients it is made with, it makes perfect sense.  Butter, sugar, flour and eggs are the four main ingredients.  What's worse, is that the original recipe calls for using a "pound" of each ingredient.  Our Wildberry Poundcake with Mascarpone Yogurt Creme recipe exceeds the caloric intake of many nations.  O.K., I'm exagerating.  A serving of our pound cake with the creme, ganache topping and berries on top, which are the only healthy ingredients in the recipe, exceed 1,500 hundred calories per serving.  Impressive right?  Maybe not, but oh well.  Cinnabon doesn't seem to be having any problem selling their 813 calorie cinnamon rolls.  McDonalds sells more than a few sausage egg and cheese McGriddles meal at over 700 calories.  Add a white chocolate mocha to your order and you have over 1,020 calories.  For generations we ate whatever cake or dessert our parents or grandparents fed us because, well, it was dessert and never question sweets.  Then came the age of low fat, sugar, sodium, etc., etc., until now we live in a world where pseudo healthy food has dominated our lives, and common sense has gone on vacation.  We buy foods that contain dozens of ingredients that we can't pronounce.  Ingredients like azodicarbonamide, which is used in bagels and buns, which can cause asthma, or propylene glycol, otherwise known as antifreeze that is found in dairy products and dressings.  Believe it or not, the FDA actually considers it "generally" safe.  Some fat calories from homemade cake made with four ingredients doesn't seem so bad now does it?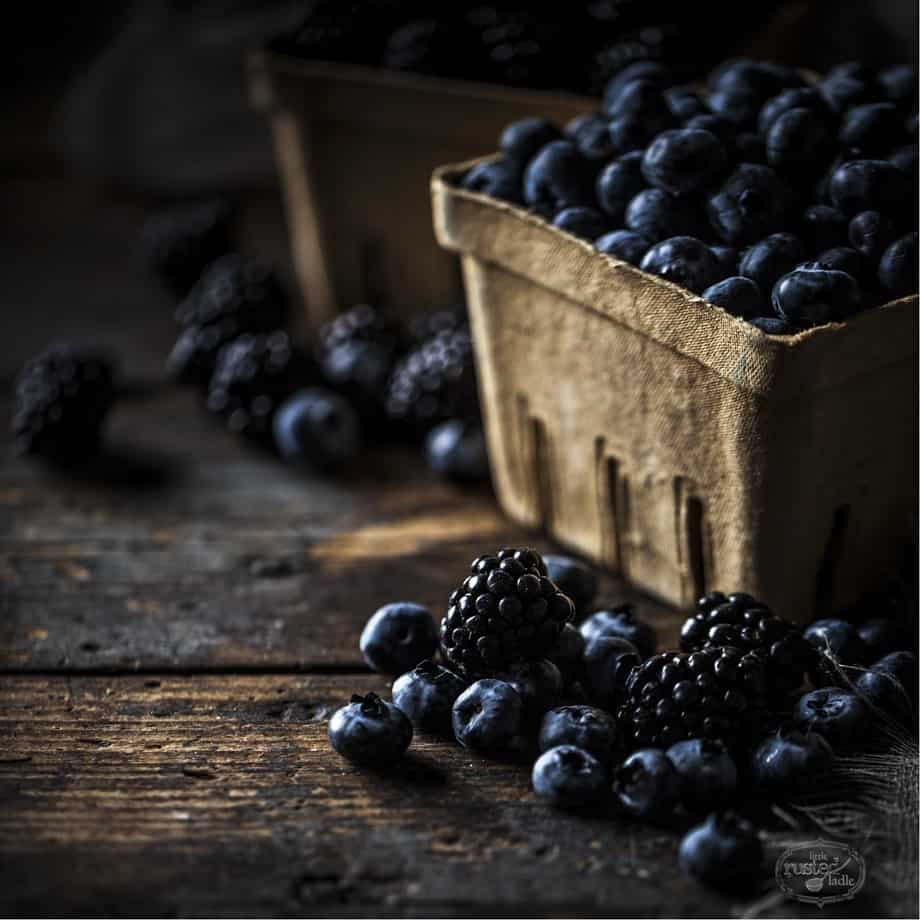 When I was young, we had two choices: Go outside and play, or do chores. O.k., I never did "chores", but threatening me with having to clean the basement or weed the garden was enough for me to think that "outdoors" was as close to nirvana as you could get. Fast forward thirty five years and you have a population that is so afraid of trans fat, that they would never even contemplate eating a piece of sinfully rich, buttery poundcake. Forget about the addition of a decadent mascarpone yogurt creme or white chocolate ganache to go with it. If it's not gluten free, dairy free, nut free, fat free, vegan, and preservative free, it's just not entering the house for many. Too bad, because sometimes sugar, flavor and fat rules!.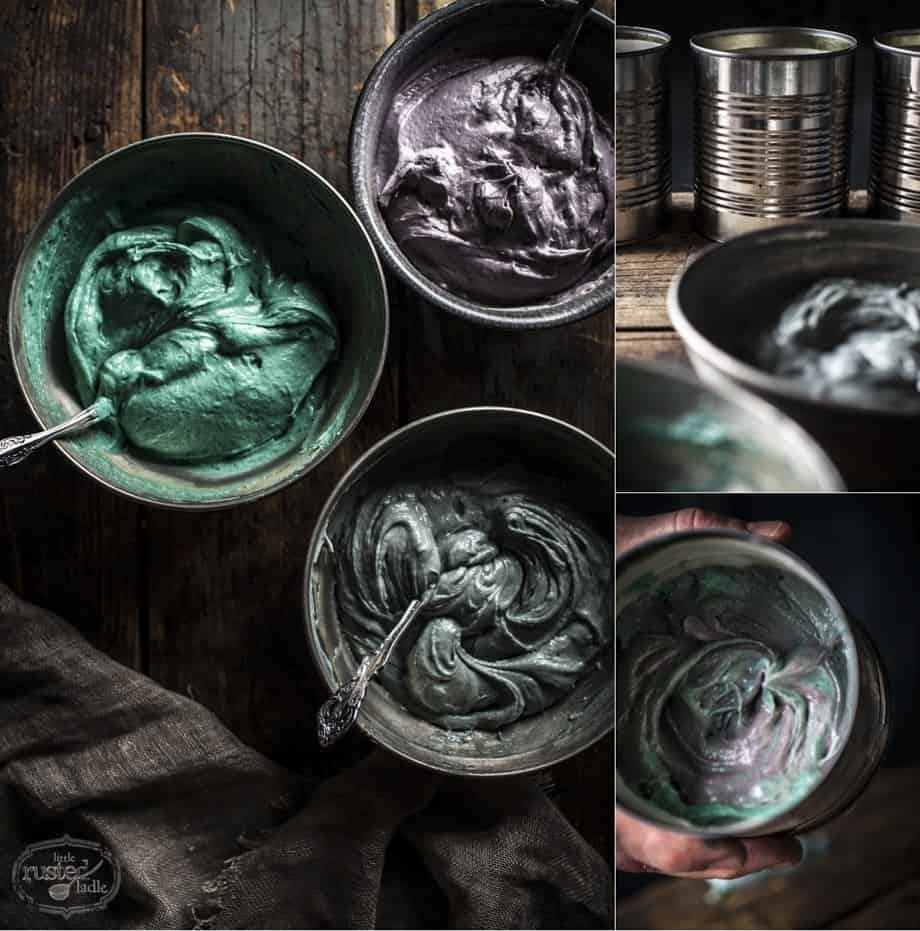 Have you ever had imitation cheese, cream, eggs or butter?  Did you like it?  Well, if you did, you have never experienced pound cake.  My great aunt Lucille lived to be in her 90's, as have many of my ancestors, and it wasn't because they ate vegan, gluten or sugar free desserts that tasted like wood scraps.  We as a culture seem to have forgotten that "good" food doesn't necessarily mean it is good for you.  Maybe, just maybe good food can be made with good ingredients and simply taste good.  There is a word that comes to mind and that word is "moderation".  Maybe if we got off our butts, stopped reading food blogs, except LRL of course, went for a walk, ate more vegetables, drank more water, and stopped eating crappy processed foods, we could enjoy a little pound cake once in awhile.  Obesity in the U.S. is growing at an enormous rate, and I guarantee it's not because everyone is eating pound cake.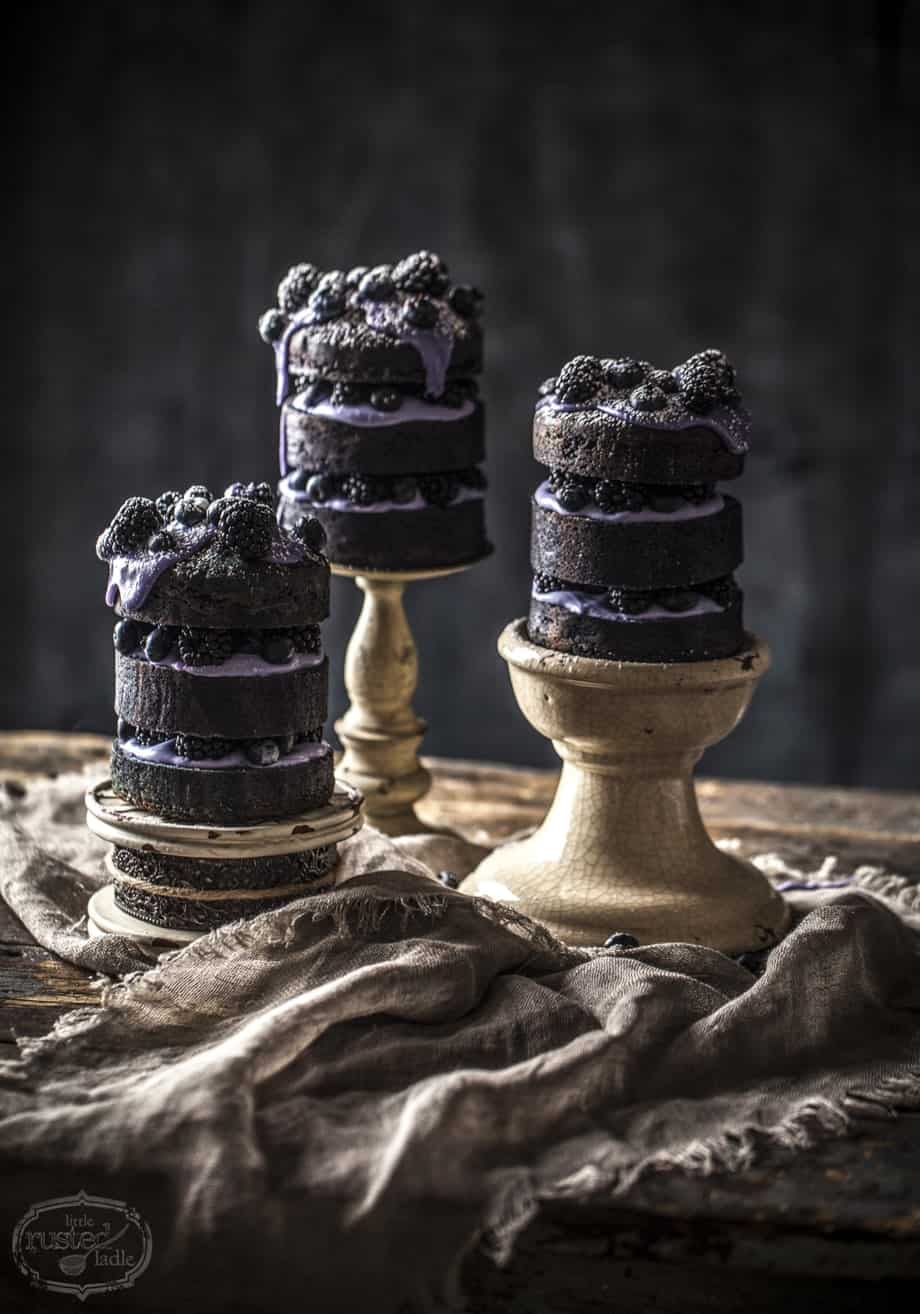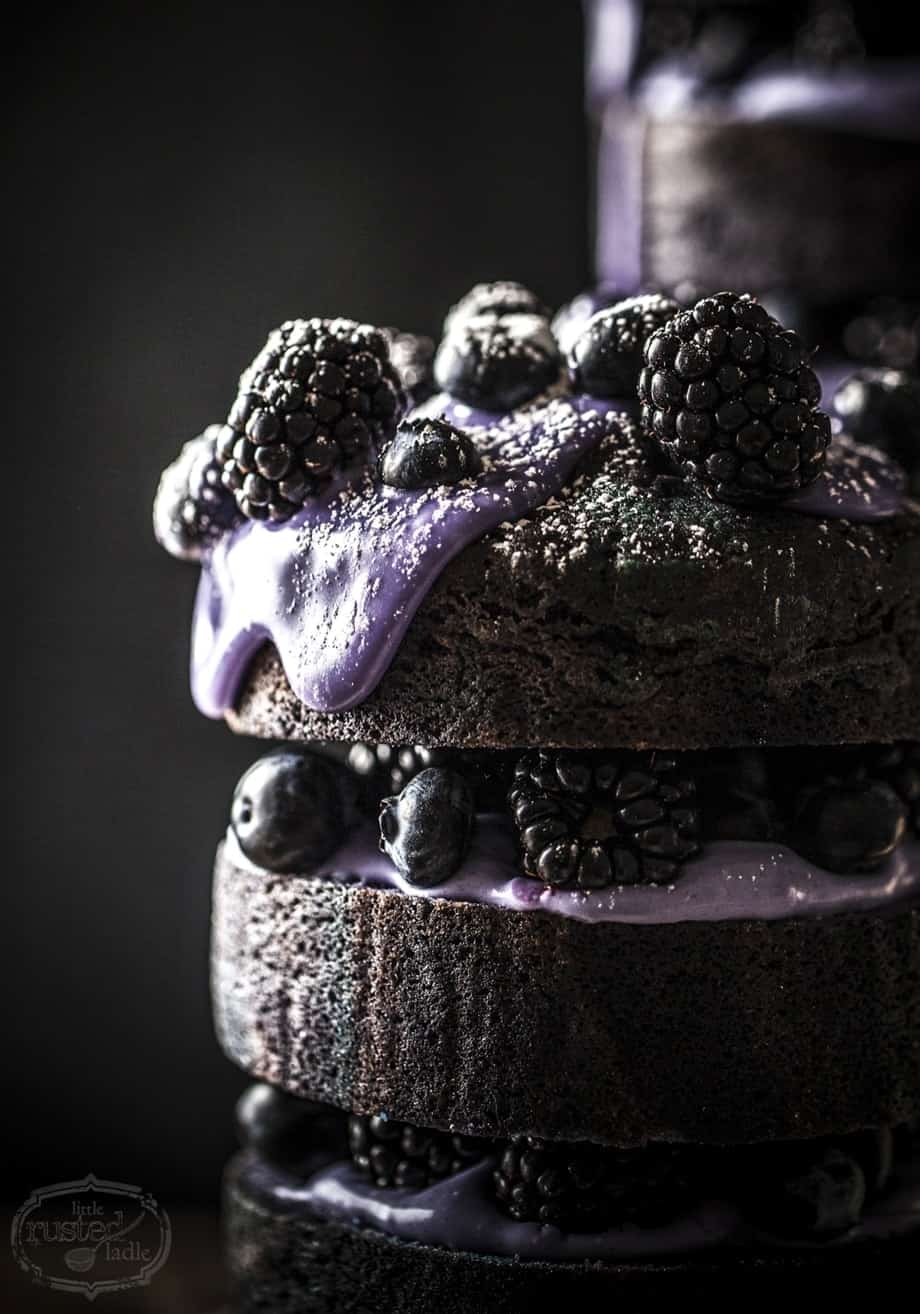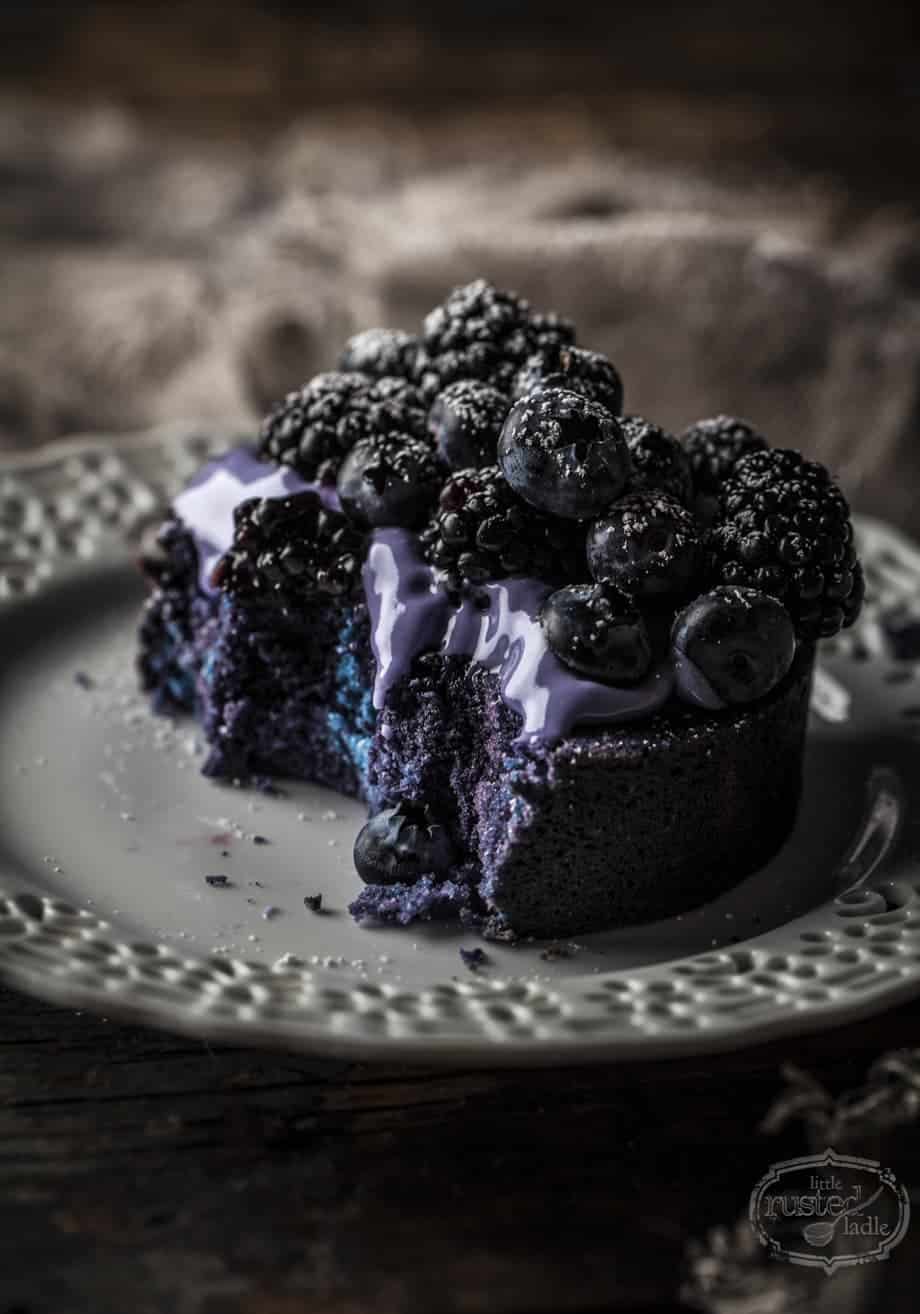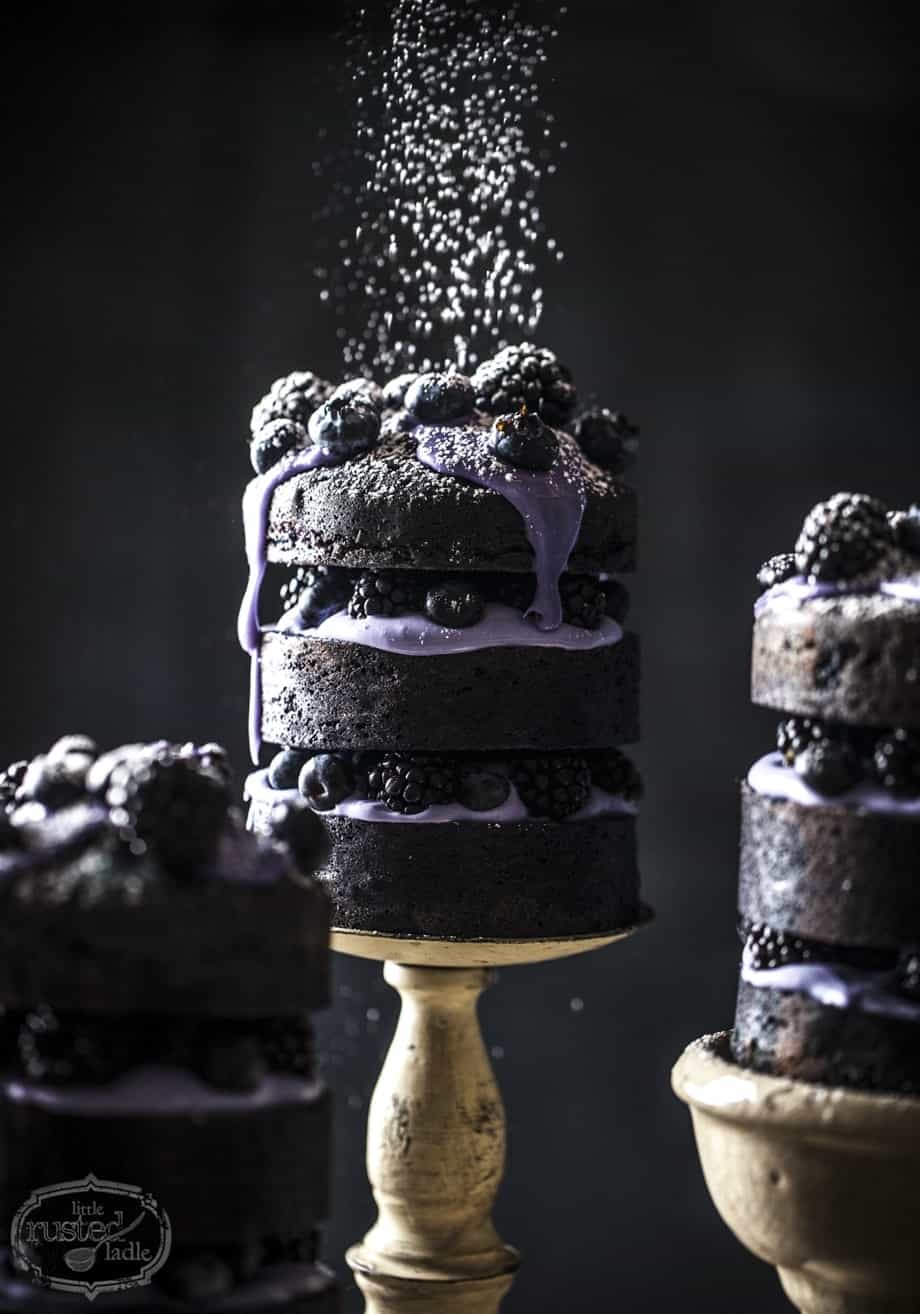 Jena and I love food.  Healthy food, fattening food, salty food, and yes, sweet food.  So what does all this have to do with Valentines Day or Fat Tuesday? Both celebrations have to do with excess.  Showing your loved one you care by giving them sweets like chocolate or eating decadent food before the beginning of lent.  By the way, don't ever get those mixed up and tell your sweetheart "Happy Fat Tuesday Honey!"  You may get a pound cake upside your head.  Our high calorie fat fest known as pound cake is the perfect dessert for both, because you get not one, not two, but three individual cakes to enjoy.  You can feed each other warm pound cake on Valentines Day, then have another cake for Fat Tuesday.  You can make a baby one day, and put one in a cake three days later.  A mini plastic one for your kings cake, for those of you with the confused look on your faces.  It's a Mardi Gras thing.  Google it.  So, don't think about all those fat calories when your eating pound cake for Valentines Day.  think about how much fun it will be working it off in the bedroom.  Enjoy and remember to cook with love and live to cook.
Jim & Jena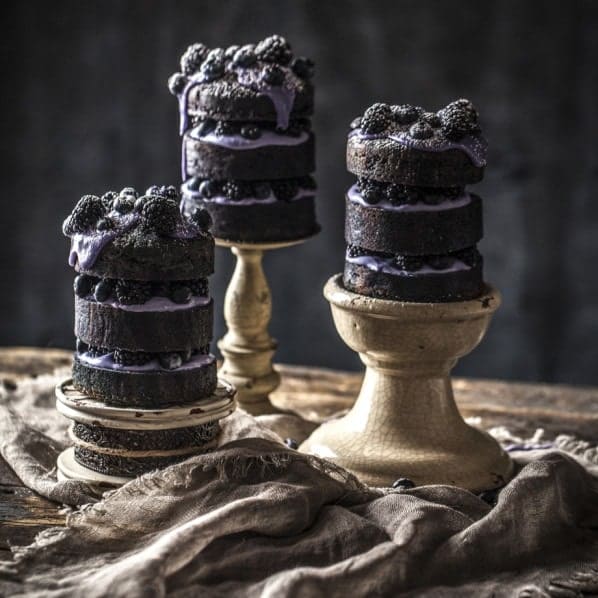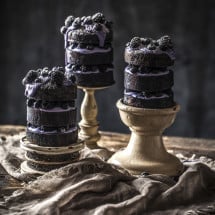 Ingredients
3/4

lb

butter

softened

2 1/2

cups

granulated sugar

3/4

tsp

salt

4

tsp

pure vanilla extract

1 1/2

tsp

baking powder

10 3/4

ounces

unbleached all-purpose flour

6

large eggs at room temperature

purple and blue food coloring

to desired color
Mascarpone Yogurt Creme
4

ounces

mascarpone cheese

softened

1/4

cup

greek yogurt

1

cup

powdered sugar

1

tsp

lemon zest

purple food coloring

to desired color
White Chocolate Ganache
3/4

cup

white chocolate chips

3

tbsp

heavy cream

heated

purple food coloring

to desired color

1

cup

blackberries

1

cup

blueberries

1

tbsp

powdered sugar
Instructions
Preheat oven to 350 degrees. Wash and dry three 28 ounce tin cans and remove the labels. Line each with parchment paper cut to fit on the sides and bottom. Spray with non-stick spray and set aside.

In a large mixing bowl, combine butter, sugar, salt, vanilla, and baking powder. Beat together until light and fluffy.

Add flour and beat until batter resembles a thick paste.

Add eggs one at a time, scraping down bowl until very light and fluffy.

Transfer cake batter evenly into three different bowls, then add food coloring to each batter to desired color.

Alternate spooning colored batter into each can until each can has the same amount of batter.

Swirl batter in each can with a knife, making concentric circles as you pull the knife upward.

Place cans on a baking pan and transfer to pre-heated oven. Bake for 35-40 minutes or until a skewer inserted into the center comes out clean. Transfer cans to a cooling rack and let cool completely.

Meanwhile, for filling, combine all ingredients in a medium bowl and blend with a hand mixer until smooth. Add food coloring to desired shade of purple and set aside.

For ganache, add white chocolate to a small glass bowl and pour hot cream over chips. Stir quickly with a spoon until chips are completely melted. If chips are not completely melted, you can microwave them for 5 or 10 seconds, then stir again. Add food coloring to desired shade of purple. Set aside.

Remove cakes from cans and remove parchment. Cut each cake crosswise into three sections.
Assembly
Place bottom section of each cake on a flat surface. Spoon about 1/4 cup of mascarpone creme onto each bottom section. Top with berries, then repeat with the next layer of cake, creme, and berries. Add top layer of cake, then spoon warm ganache over the top. Place more berries on top and dust with powdered sugar. Serve.
Notes
You can save time by eliminating the food coloring and using a bundt pan instead of the cans.