Mad Scientist Shot Glass Vials
These Mad Scientist Shot Glass Vials are a true favorite for the adults trick or treating and the best part of your next Halloween party your guests will not soon forget!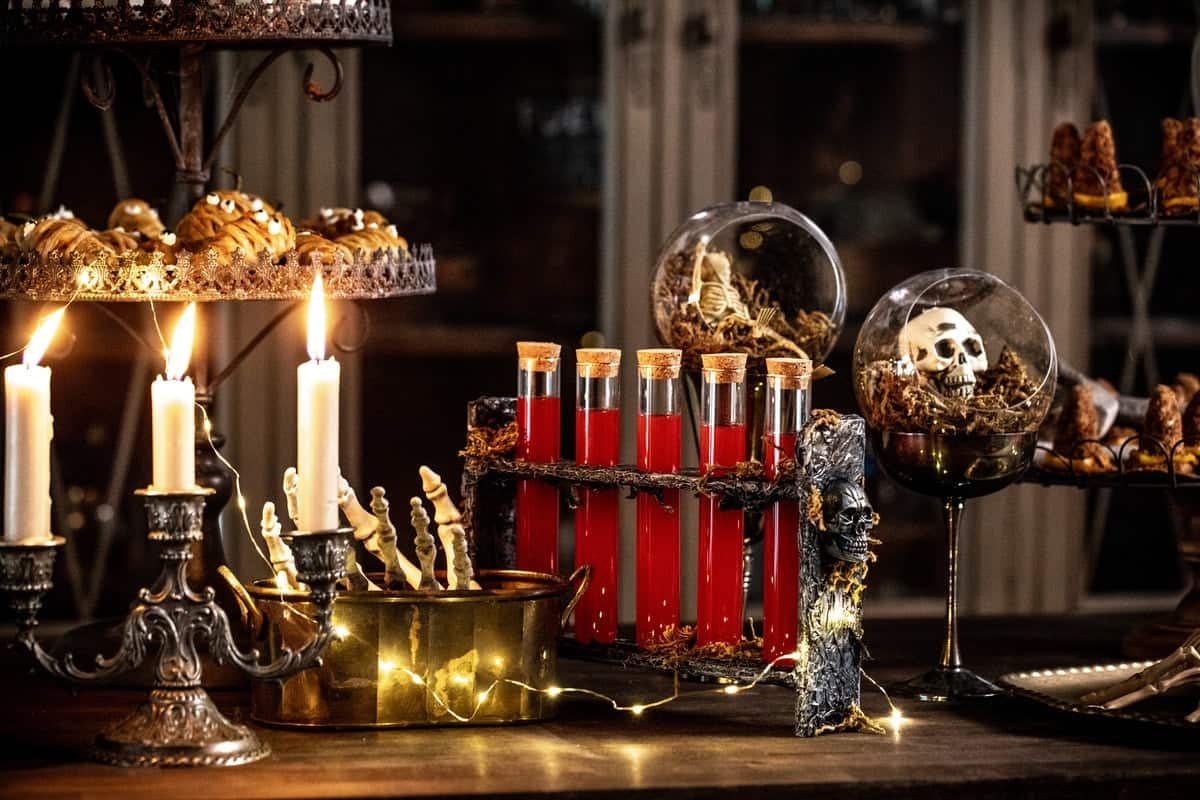 What You Will Need:
Scientist vials
Mod Podge
Black tissue paper
Silver plastic skulls
Hot glue
Black, gray, and bronze craft paint
Green moss
Directions:
1. Start by painting the frame with a layer of Mod Podge.
2. Then, crumple some black tissue paper and lightly wrap it around the frame so the wood is completely covered. Paint the tissue paper with another coat of Mod Podge.
3. Once the frame has dried, cut the faces from the silver plastic skulls and hot glue one to each side.
4. Next, paint the whole thing black and allow to dry.
5. Dry brush the frame first with gray paint and then with bronze paint, letting the paint dry between colors.
6. Finally, hot glue moss in some of the frame corners to complete the decrepit, time-worn look.
7. Fill the vials with the tasty libation of your choice!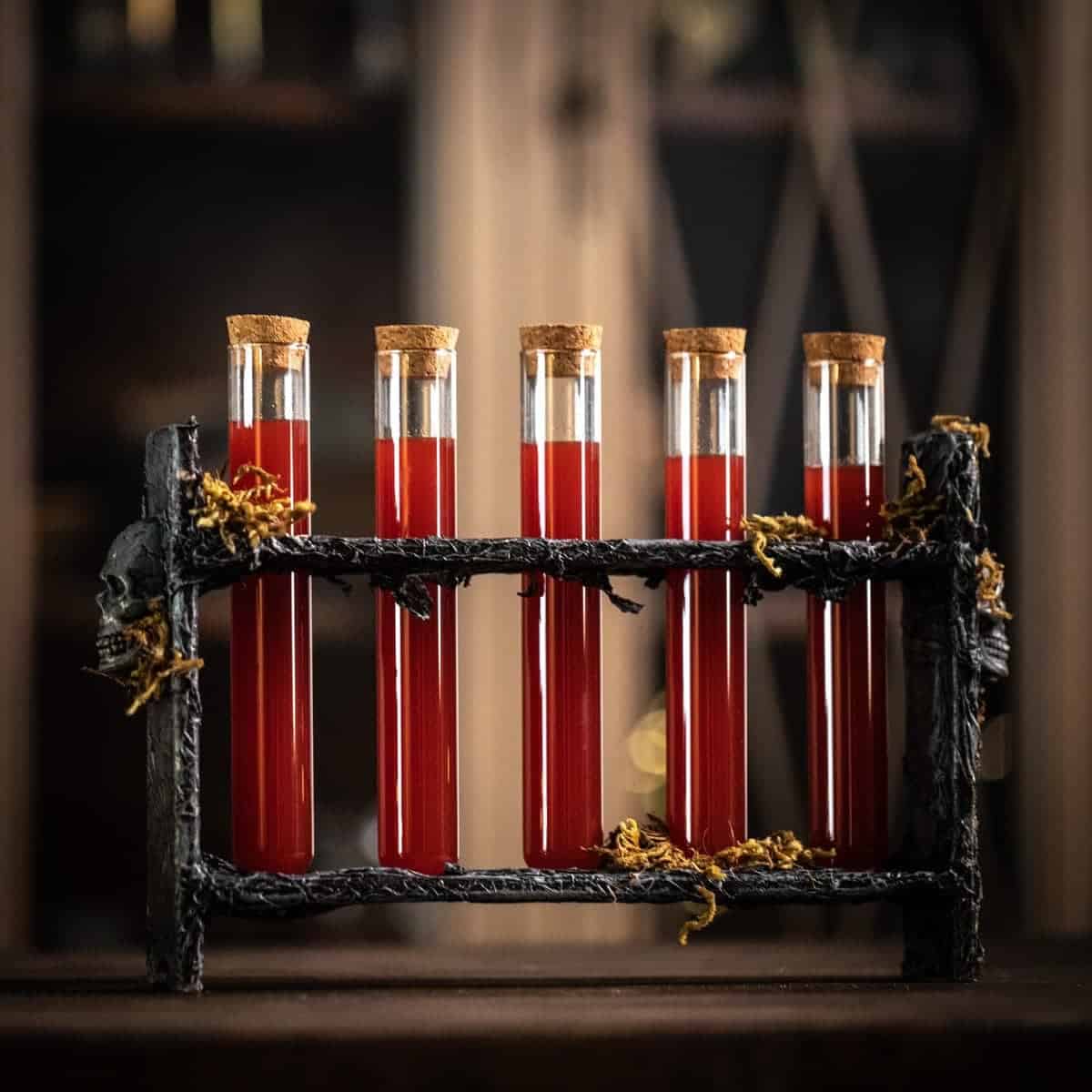 Take a look at other Halloween crafts from this series! Come back tomorrow to see all the costumes and the rest of the party post!