From booking her first 5-figure food photography shoot to signing with an agency while still in the course, Hilaire Baumgartner of BaumAssFoods (pronounced bomb-ass) graduated Portfolio to Profit with flying colors. She has jumped into her commercial career with an energetic "bomb's away!"
Meet Hiliare Baumgartner, one of the graduates of my year-long mentorship program Portfolio to Profit. She is an exceptional editorial and commercial food, beverage and product photographer based in the hot food scene of Dallas/Fort Worth, Texas. 
Hiliaire named her photography business Baum-Ass Foods, a pun on her last name, infused with the fun and fearless vibes you'll find in her work. Her story of finding and joining our course in food photography, Portfolio to Profit, is one of my favorites. Our styles are about as far apart as two photographers' can be. But she wasn't afraid to be direct when she asked before joining if I could teach someone whose artistic voice was so different from her own.
Picture this: Hilaire, a former teacher turned food blogger, realized that her true passion lay in the "food" part rather than the "blog" part of her work. And so, she took the plunge into Portfolio to Profit. First, she mastered the art of artificial lighting. Then, like a wizard, she conjured up her unique brand and artistic voice. But that's not all – she summoned up the courage and confidence to put herself out there like a true photography maverick.
And the results have been incredible.
Hiliare did SUCH a great job leveraging her artistic voice in her career, we invited her to speak on the subject at the Master the Art of Food Photography Summit. Her story and insight resonated with tons of aspiring food photographers.
Don't miss how Hilaire launched her food photography business in her own words in our Q&A below!
From her humble beginnings in food blogging to now blowing up the Texas food photography scene, Hilaire has made waves with her vibrant colors and whimsical imagery. Get ready to be swept away by her incredible journey, and join us as we catch up with P2P graduate Hilaire Baumgartner and Baum-Ass Foods! 🍔📷💥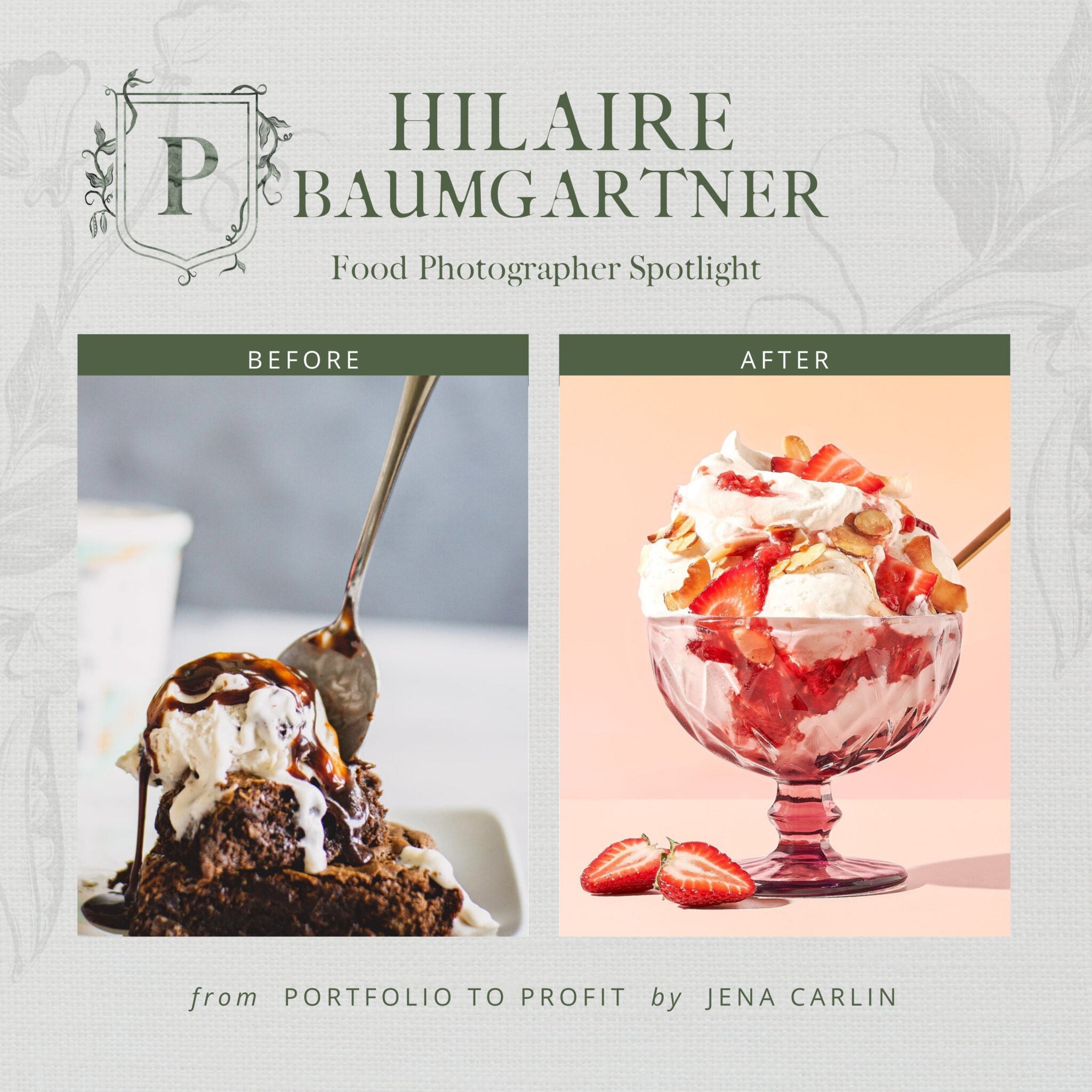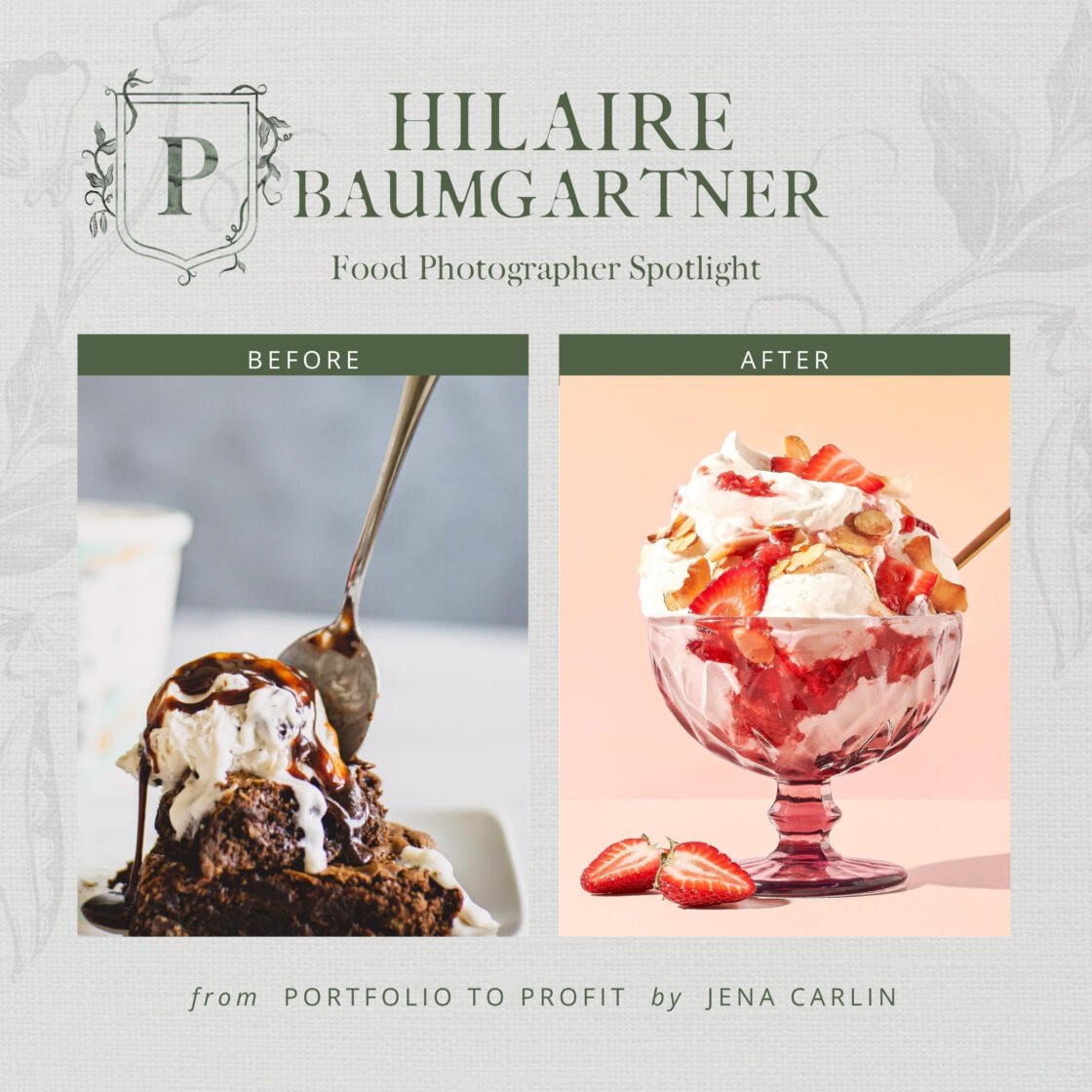 Q&A
Tell me about overcoming a difficult section of the course in food photography. How did it feel to push through the block?
The biggest thing I had to overcome was deciding if I really wanted to shoot commercially, or if I wanted to just stick to shooting only locally and for small businesses. Ultimately, it was the fear of the unknown/being good enough that was holding me back, and I'm so glad I let things play out and got through that hurdle. It feels really good to know how far I've come and that I didn't let that mental block stop me.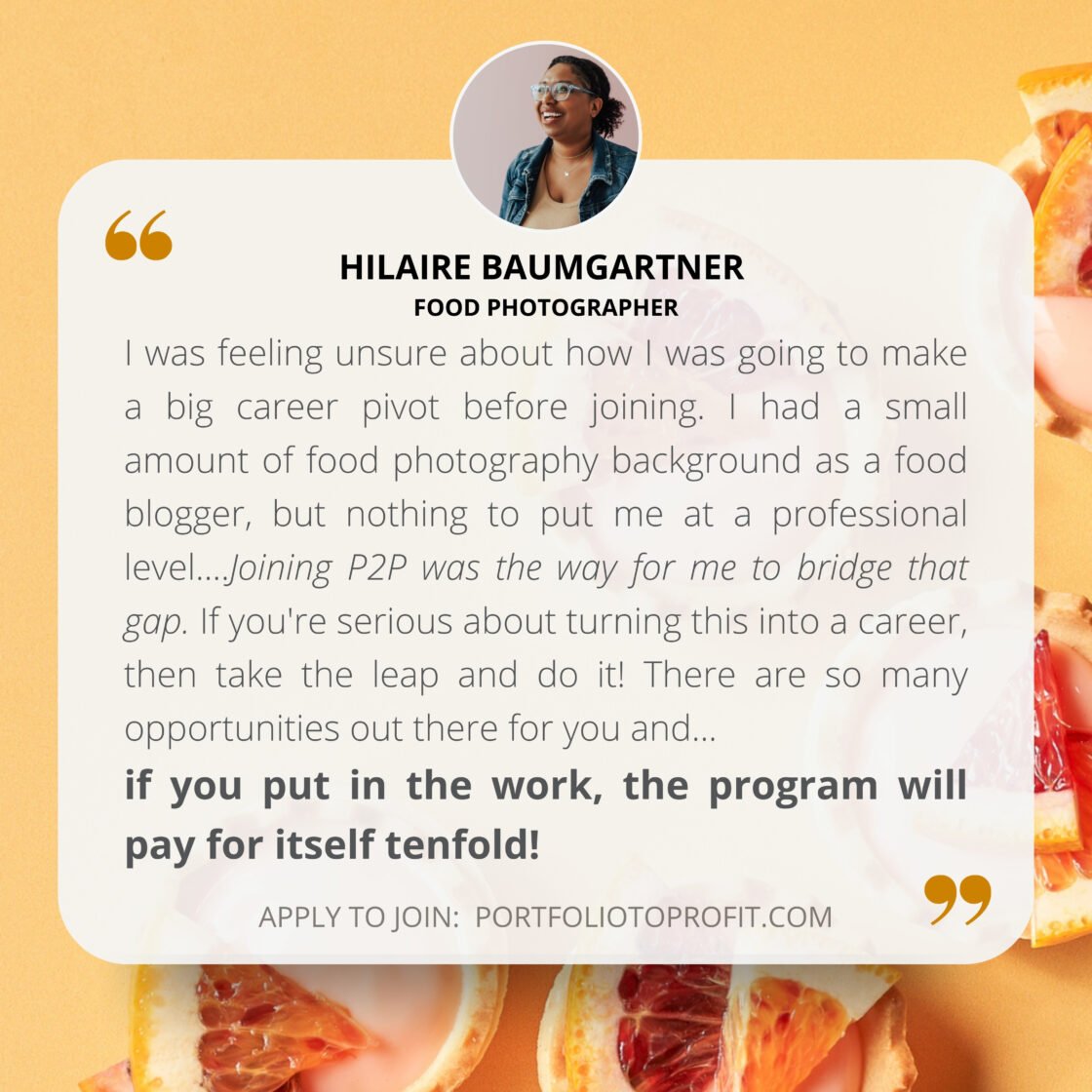 How has your style evolved since the food photography course? What are you loving right now?
My use of light and color has definitely evolved. While I never shied away from color, I now experiment with a lot more combinations that I would have been nervous to in the early days.
I'm currently loving reusing my photos to create fun and graphic images in adobe express. You can add unique backgrounds, clipart and more to create anything you want. The results are hardly perfect, but it's an easy way for me to stay creative and not focus on what everyone else is creating.
Tell me about the best feedback a client has given you.
I think the best feedback is always whenever they are happy with how I nailed their vision. It's one thing to shoot for yourself, but it's another to shoot for a client and not let your whole style and vibe take over. Yes, the client is reaching out to you because they like your style, but conveying their products and message to still represent them is important, and how I measure shoot successes.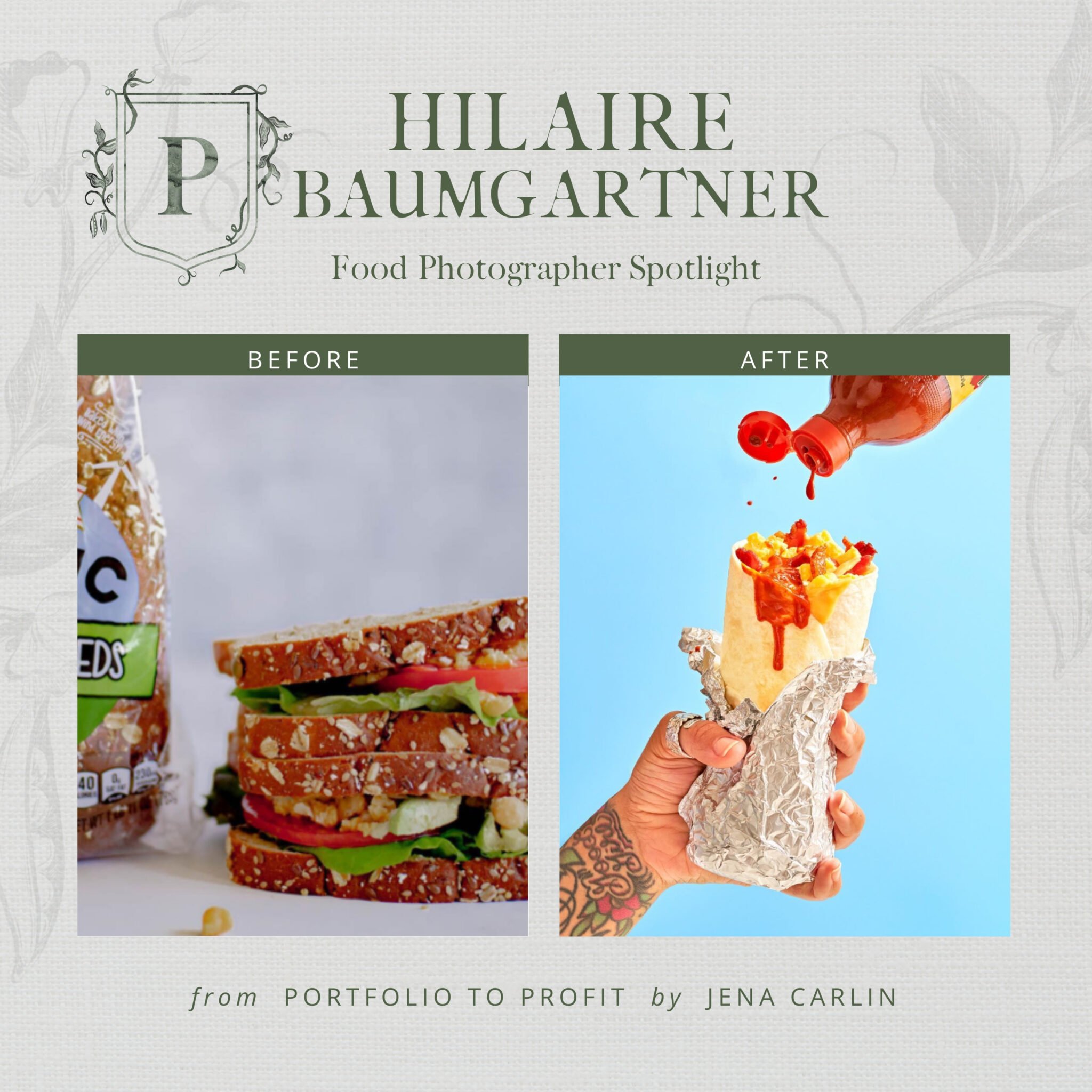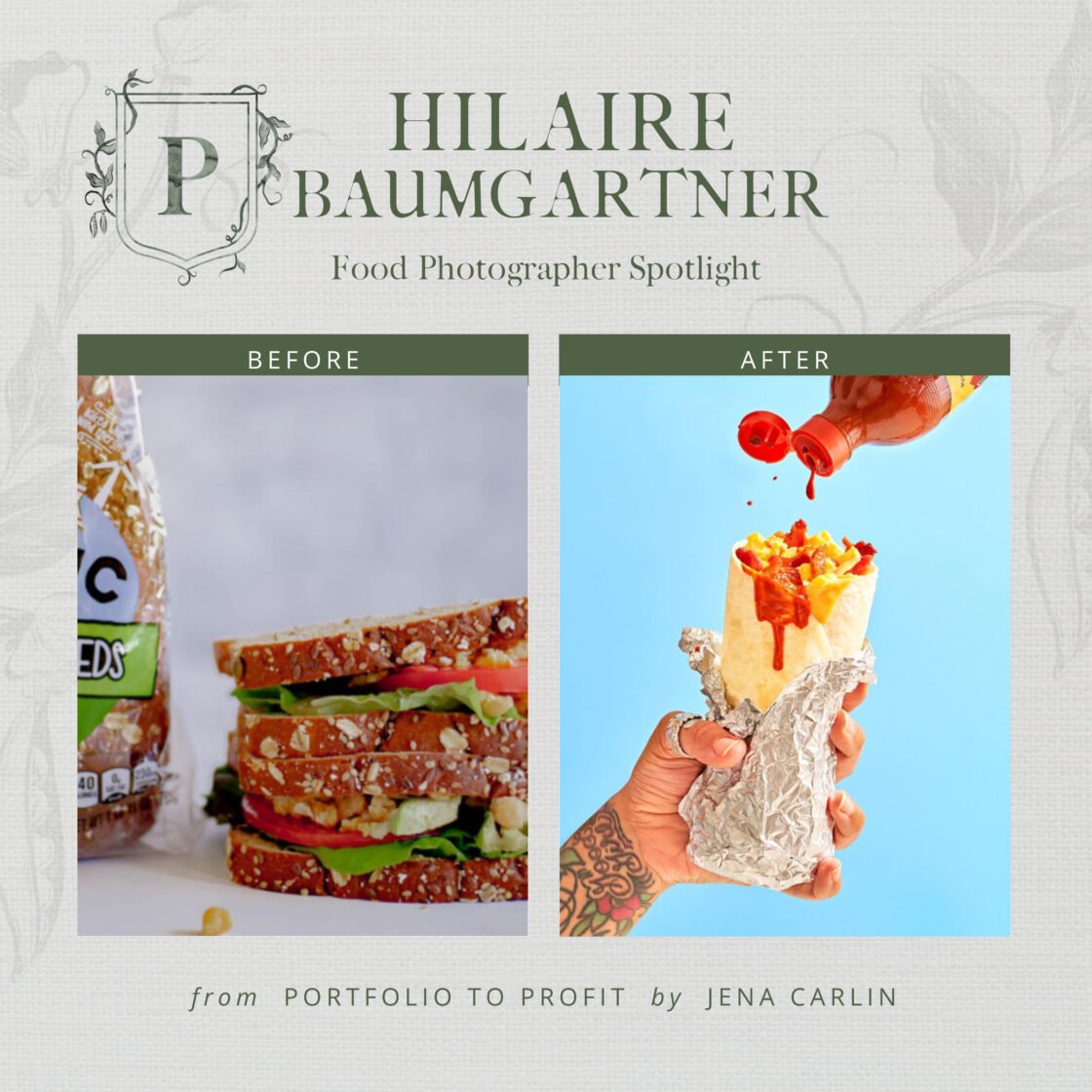 Tell us about your feature in Click Magazine.
I really loved that feature and the team at Click did an amazing job on my writeup and the images they included. The feature is a Q&A titled "The Color Of Yummy". I'm very proud of that feature and happy to be included with the many incredibly talented photographers in that issue!
Who is your dream client?
Target! I'm always eyeing the food images that are on the end caps on the aisles, as well as their food banners on their website and app. I can totally see myself shooting for one of their campaigns based on what they've been putting out!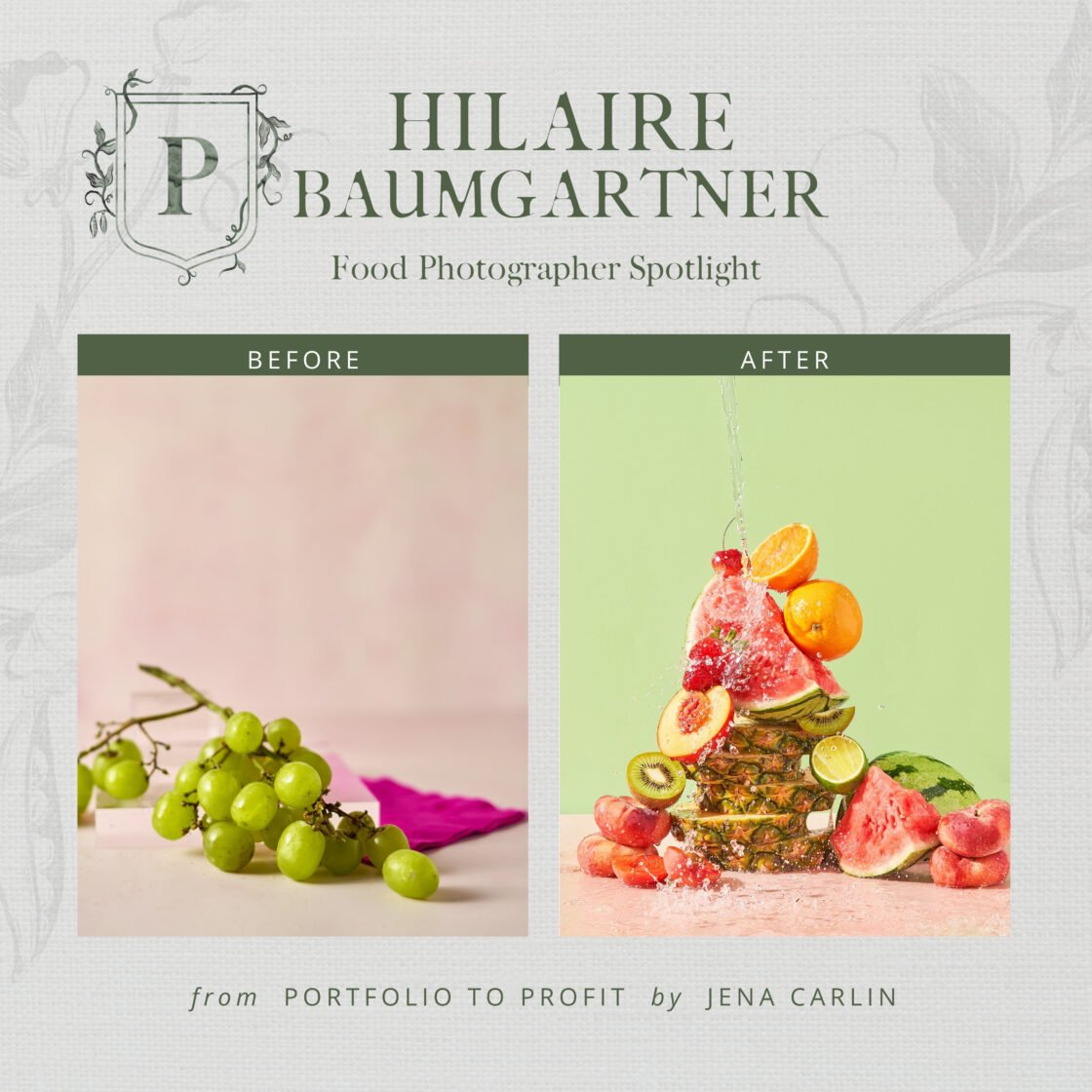 What would you say to someone who is interested in joining this food photography course?
I'm a true believer in investing in yourself, and P2P was hands down the best initial investment for my success. You don't know what you don't know, so if you're looking to get to the next level with food photography but don't know how, P2P could be your solution.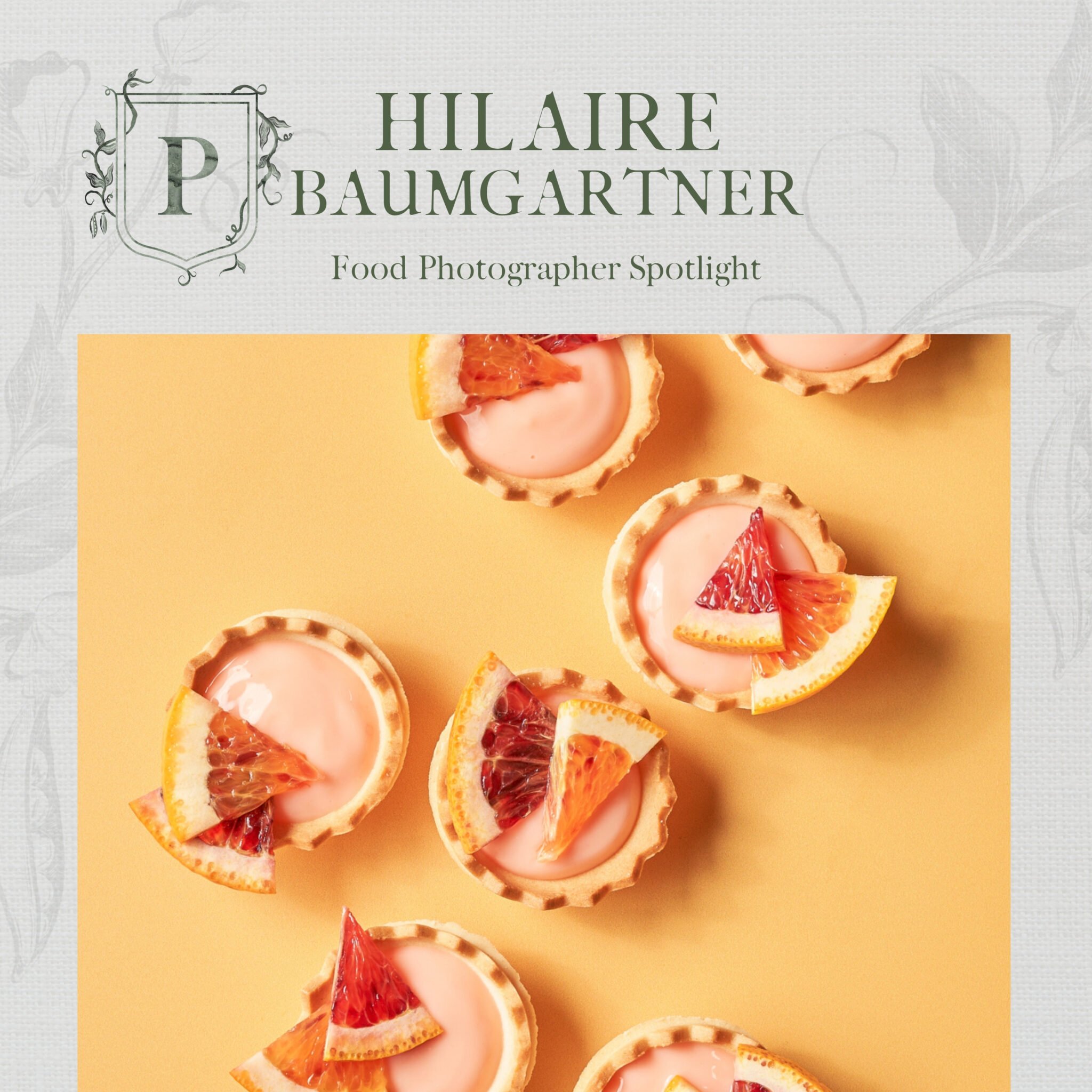 Rapid-Fire Round
Biggest reason you joined Portfolio to Profit:
I wanted to earn a living and learn the ins and outs of commercial food photography.
---
Favorite lesson from Portfolio to Profit that's influencing your career:
Having an artistic voice and creating a portfolio that reflects it. 
---
Biggest accomplishment since graduating Portfolio to Profit: 
I have an agent and have consistently made a full time income since my time with P2P ended. 
---
Favorite module from Portfolio to Profit:
I really liked the product module best. I remember having a lot of fun with that, and I had a pretty good grip on shooting with artificial light then, so that helped a ton too.
---
Biggest accomplishment during Portfolio to Profit:
Creating a cohesive body of work/portfolio.
---
Favorite food photography subject:
Drinks are always fun, but my favorite images always end up being complete plated meals!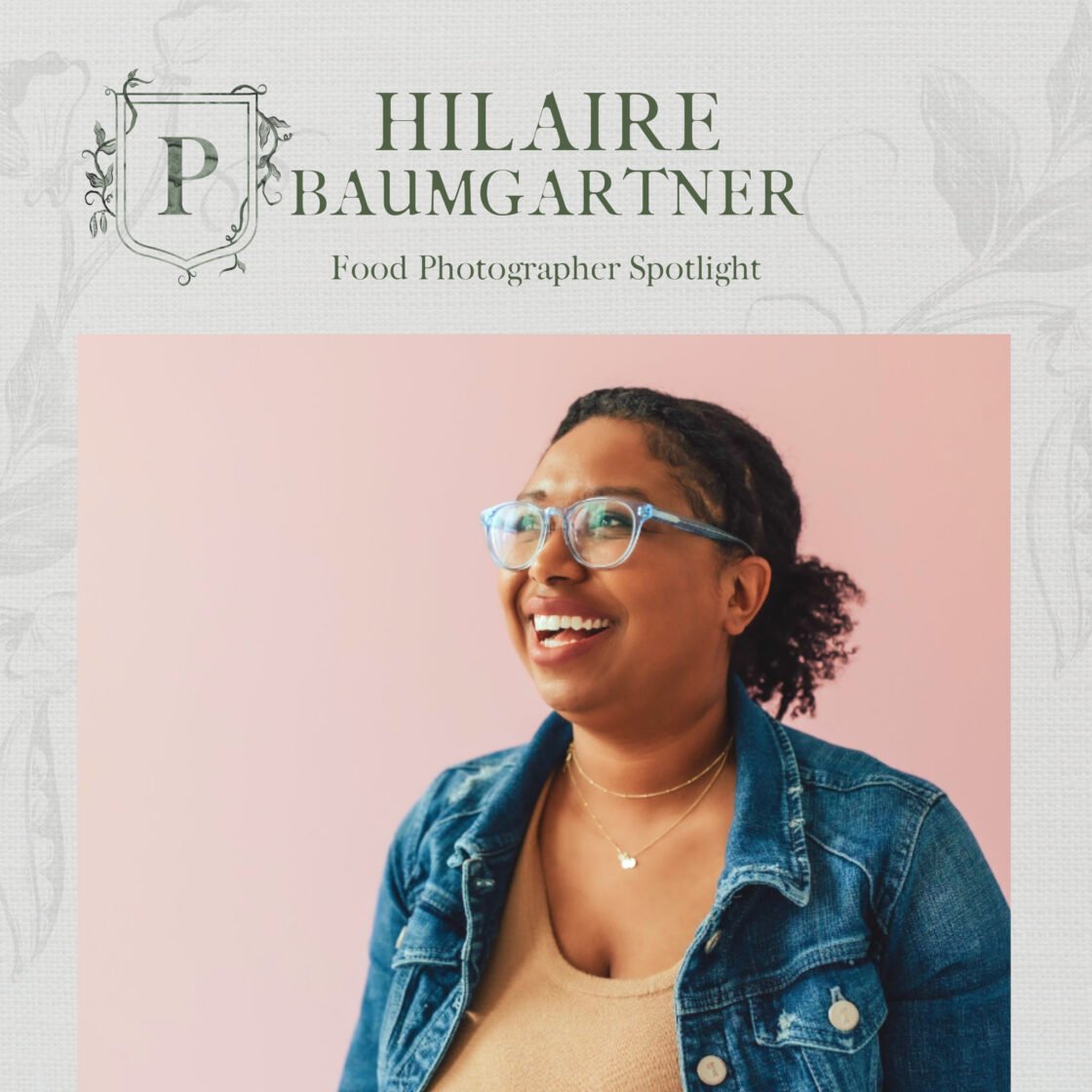 Follow Hilaire on Instagram @baumassfoods. Then, make sure to check out what she's been doing professionally on her portfolio website, baumassfoods.com. Learn what a course in food photography can do for you. Apply for my year-long mentorship program, Portfolio to Profit!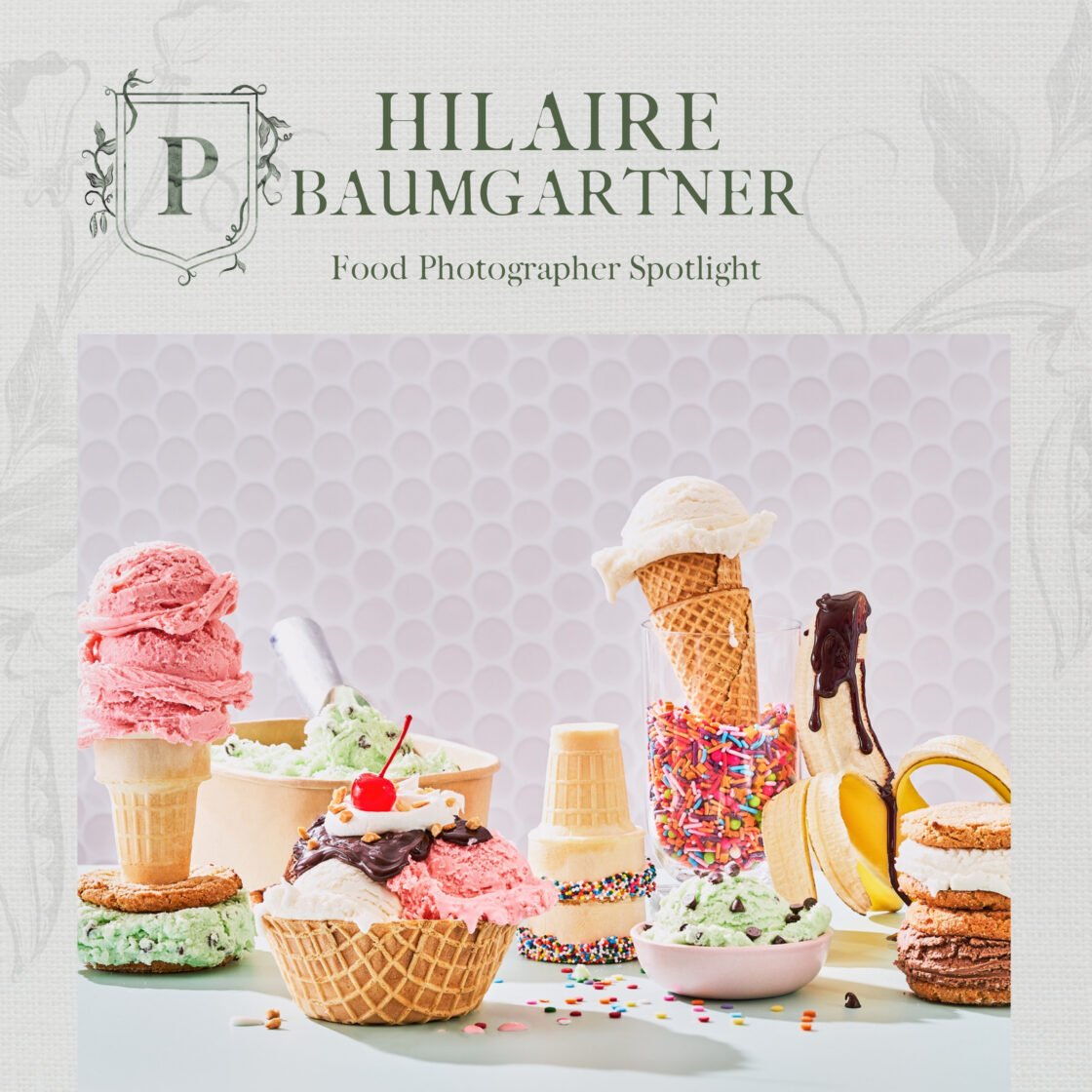 Learn what a course in food photography can do for you! Apply for my year-long mentorship program,  Portfolio to Profit.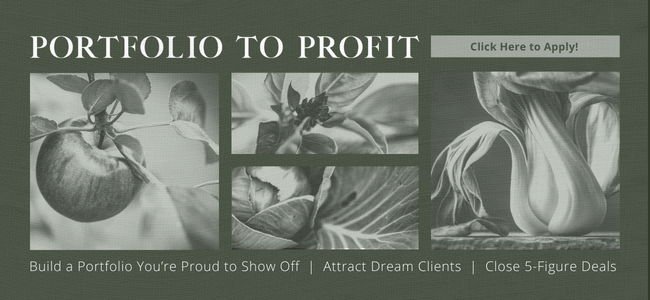 Interested in other photographers who have taken the leap? We've got stories for you!