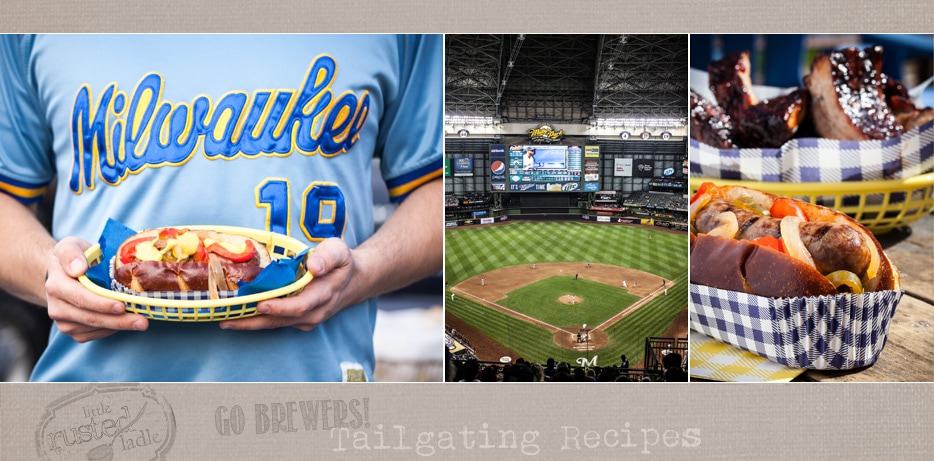 Tailgating is as much a national past time as baseball, hot dogs apple pie or Chevrolet.  As a matter of fact, you'll usually find all of those things at a tailgate party.  However, make sure not to forget the beer.  For those of you who have spent your life being raised by wolves in the jungle, "tailgating" is the excuse sports fans use to get to a ballpark hours before the scheduled game, so we can eat, drink and be merry before we eat, drink and be merry in the stadium.  Think of it as a pitcher warming up in the bullpen.  Is it really a coincidence that the person who throws the ball in a baseball game is also a vessel used to hold cold beer?  I doubt it.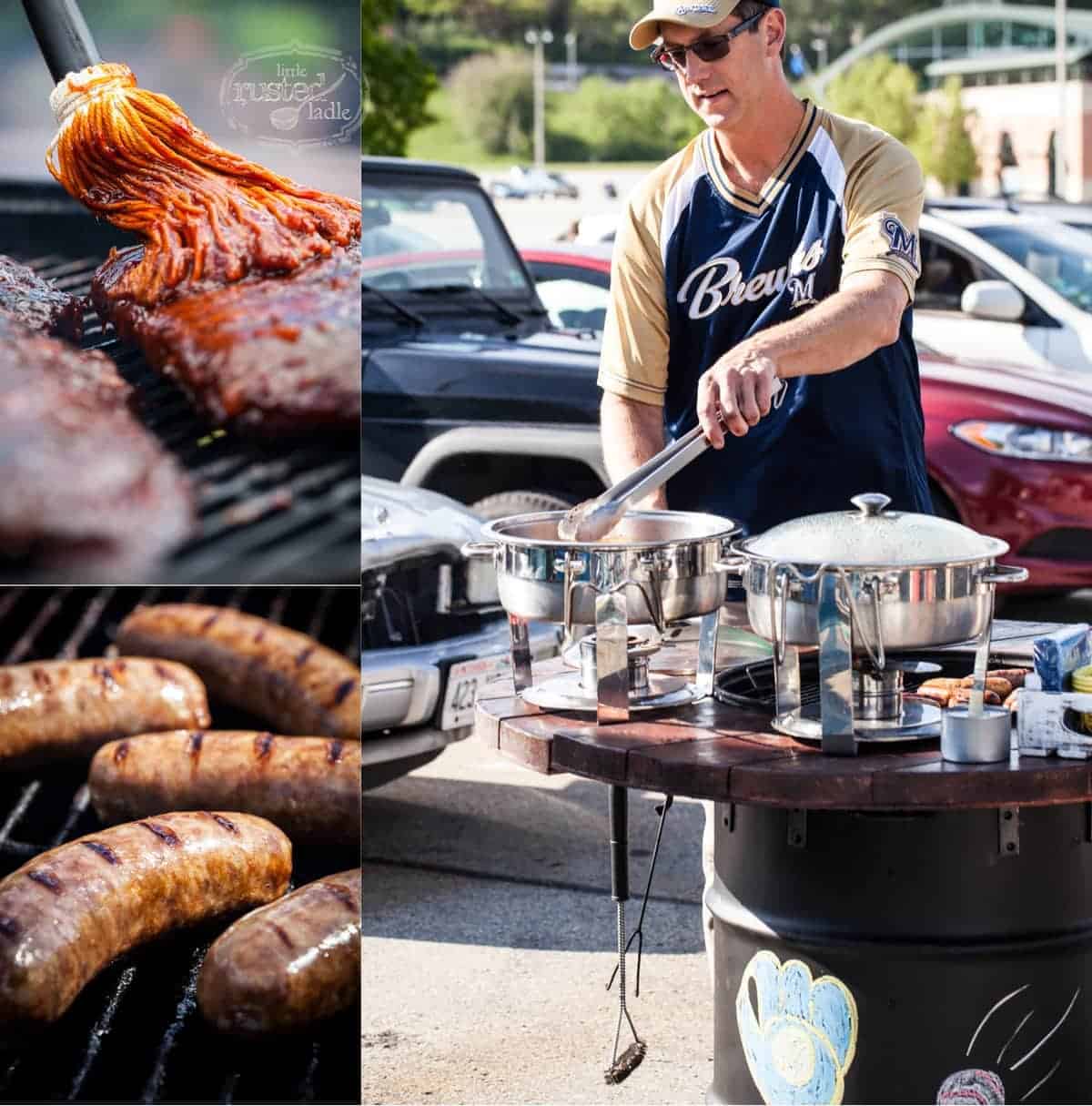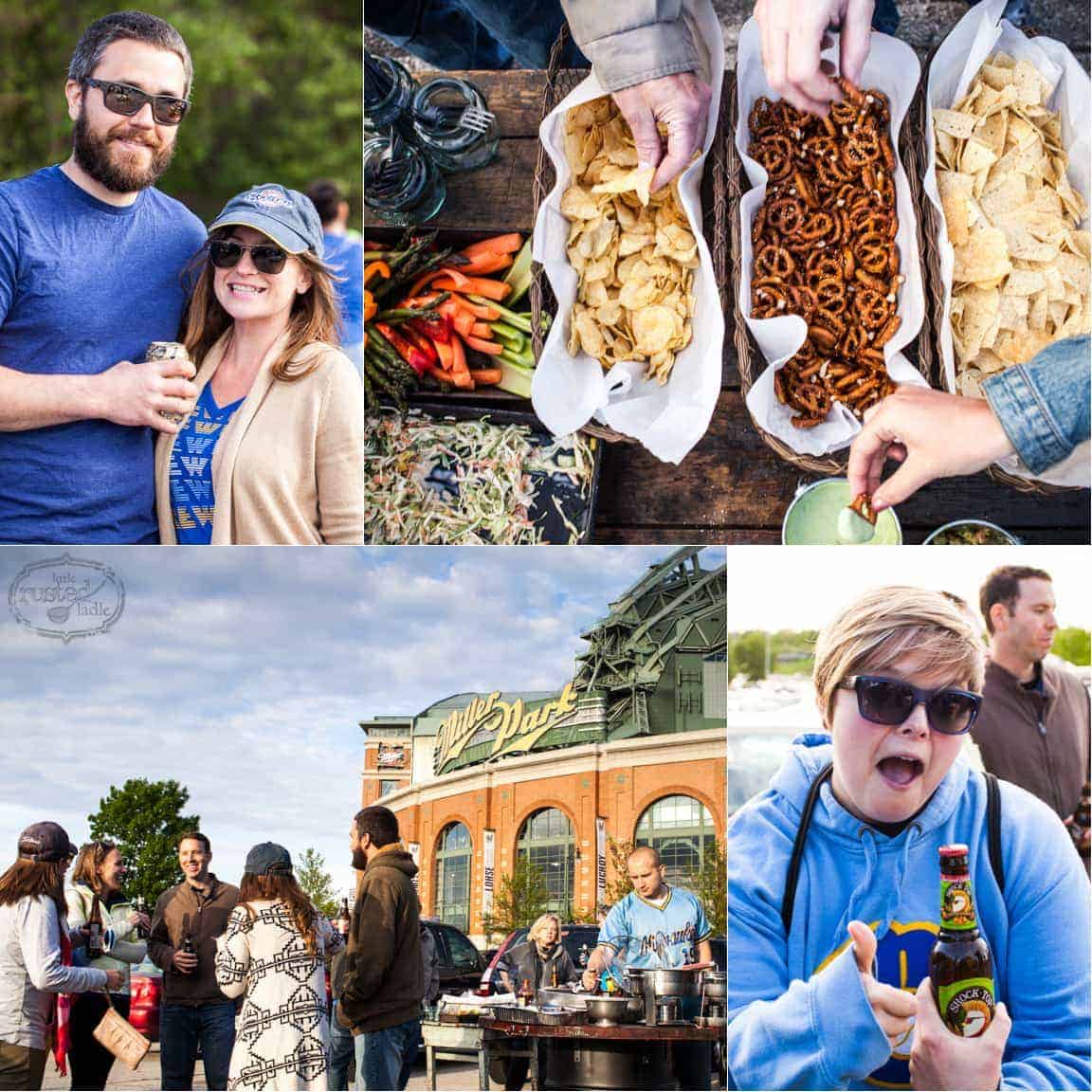 Not really needing an excuse to have a party, we decided to take LRL on the road to a Milwaukee Brewers baseball game at Miller Park.  No tailgating party is complete without a handful or two of fellow tailgating friends to add to the frivolity of the event.  Tailgating is really a simple concept.  Pack your favorite foods and beverages into coolers, dress in your best sports team attire, then drive to the stadium, park, and party till the game starts.  Then take your seats and party some more.  One must be careful not to be an overly enthusiastic partier, for fear of spending a few innings in the stadium jail.  Yes, they have one, and yes, I've seen it.  That was a long time ago and I was innocent, but that's another story.  In reality, tailgaiting can sometimes be a much bigger endeavor.  For example, with this game, we had about 15 people attending and Jena and I were providing the food.  Ham sandwiches or even basic brats would have been fine.  Add some chips and plenty of beer, and everyone would have been happy, including Jen and I.  Apparently that wasn't a challenge enough for yours truly, so I decided to take it to crazy town.  Oh sure, there would be the traditional Johnsonville brats simmered for hours in a spicy chile beer broth with onions and peppers.  However, I decided to add sassy sambal baby back ribs with fennel slaw, grilled Jamaican chicken satays, smoked morel cheese spread with crackers, fresh herb dip, homemade pickles, fresh veggies and assorted chips, pretzels and condiments.  Needless to say, there were too many options and too many recipes to post for this article, so I'll stick to the ones that I thought worked the best.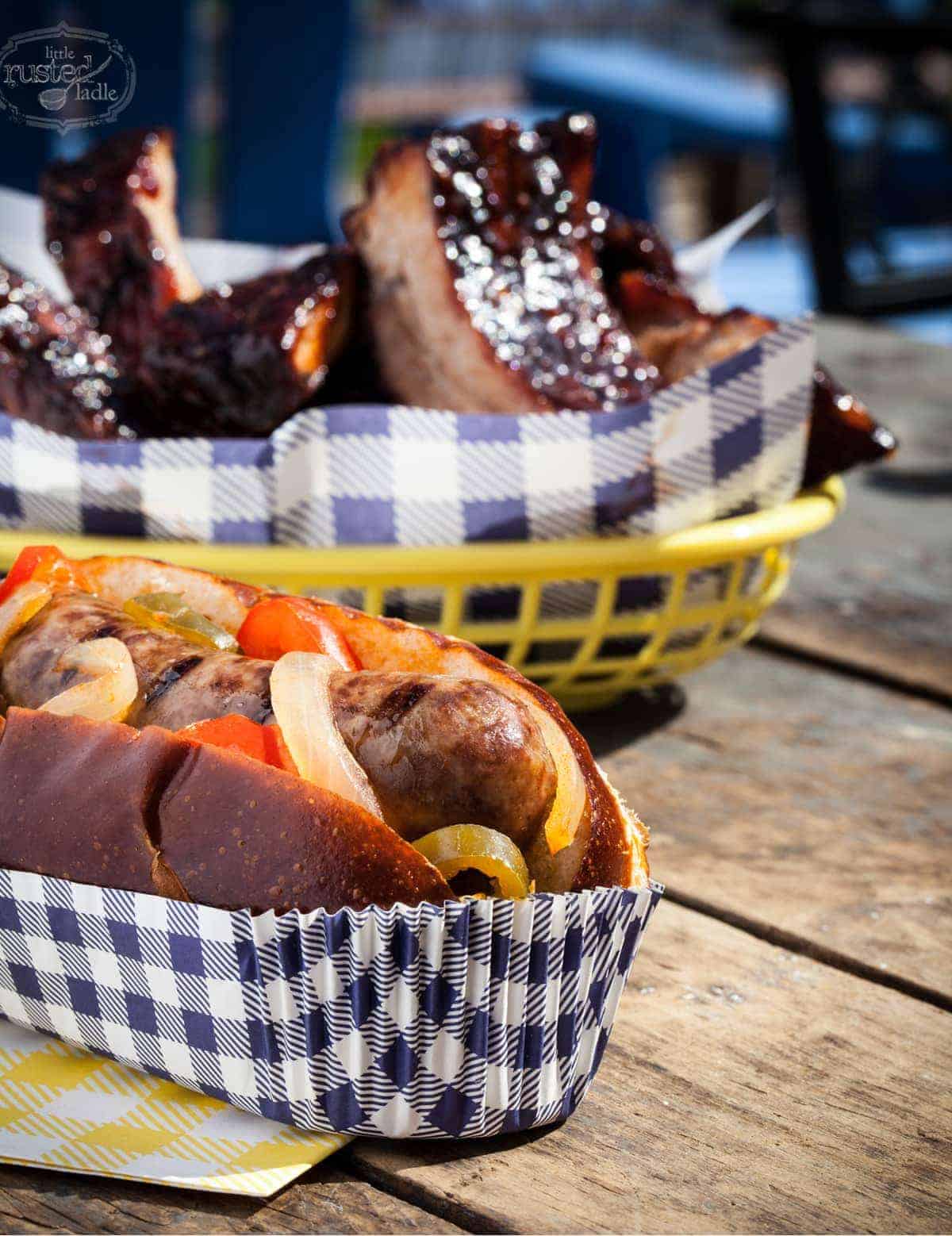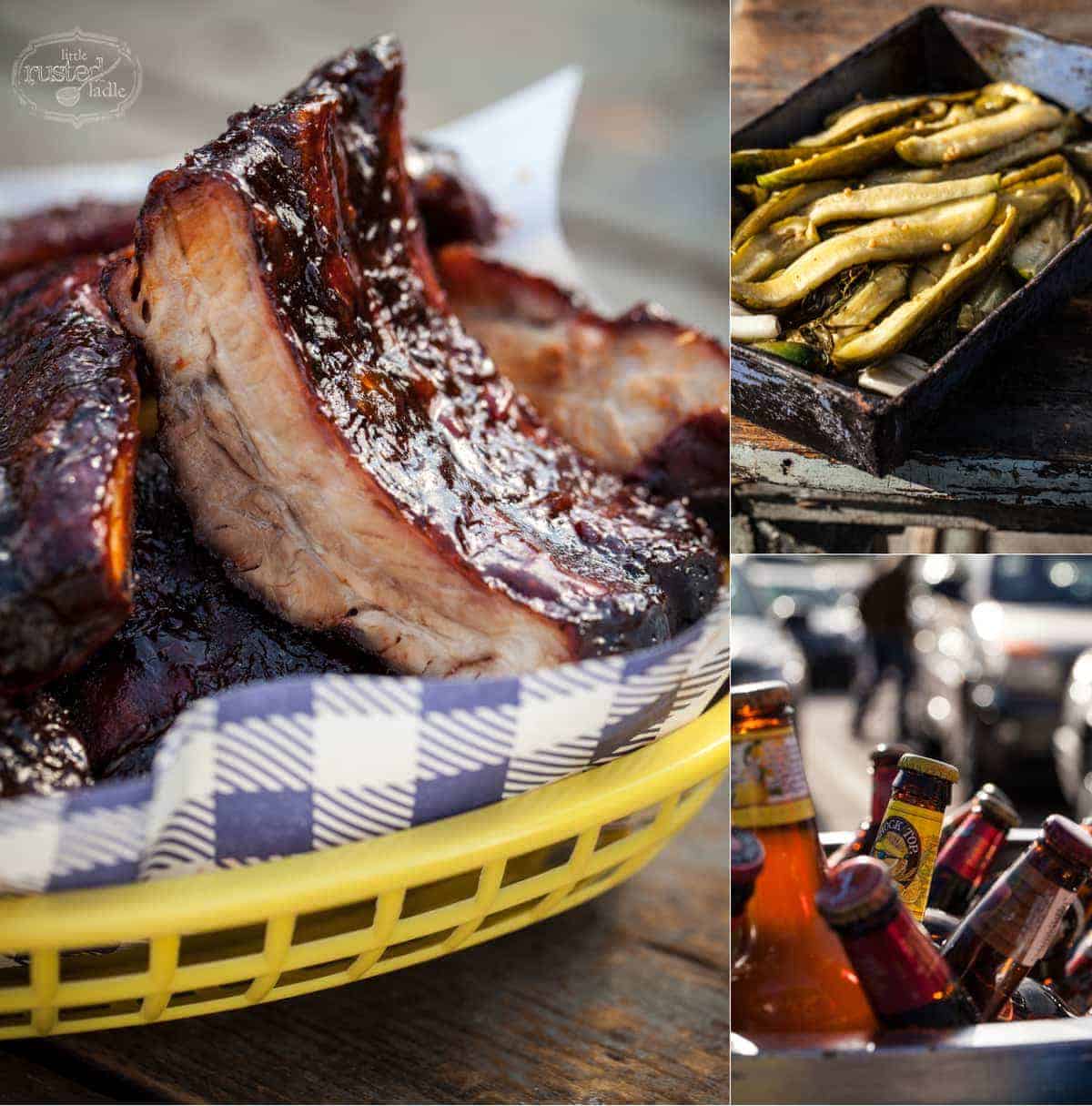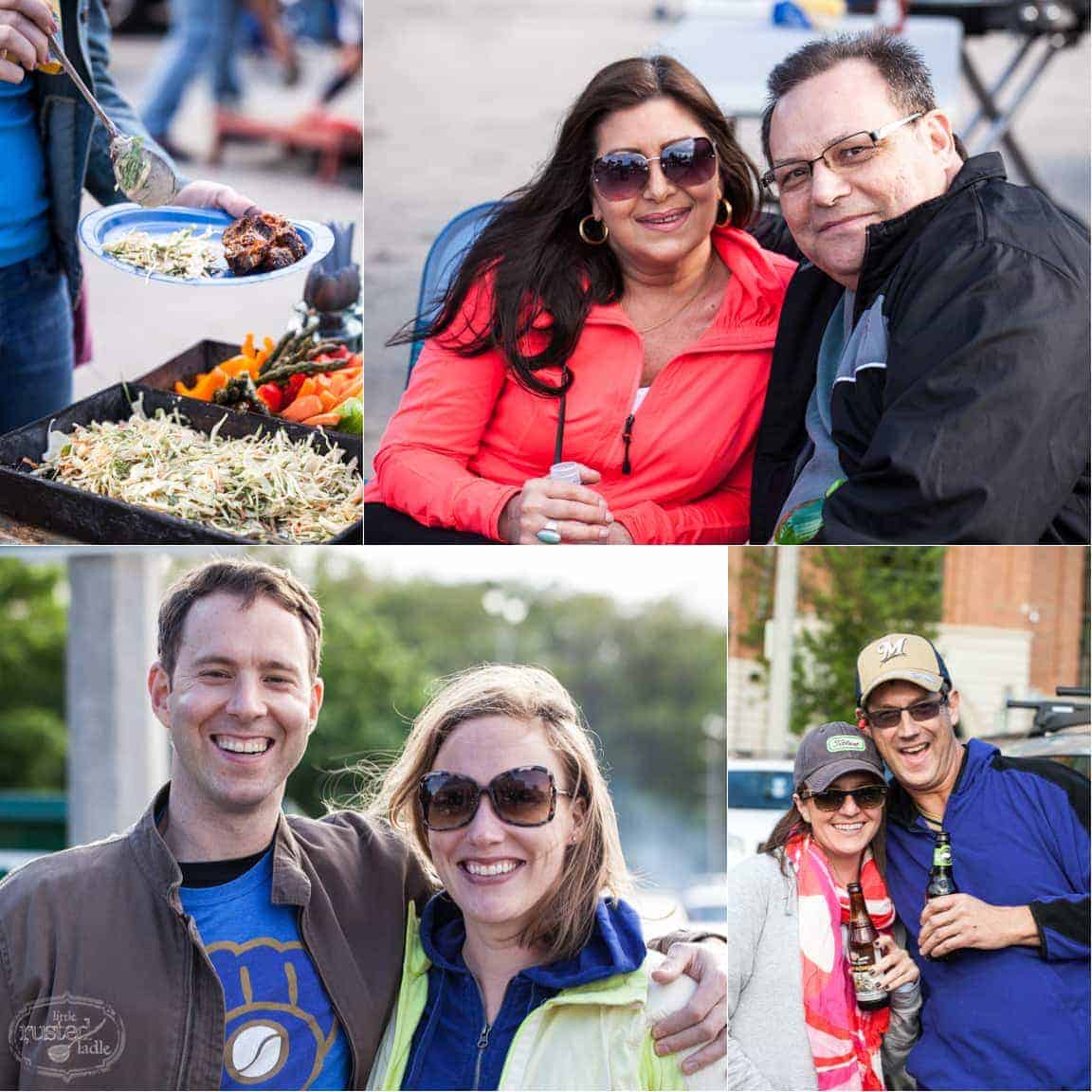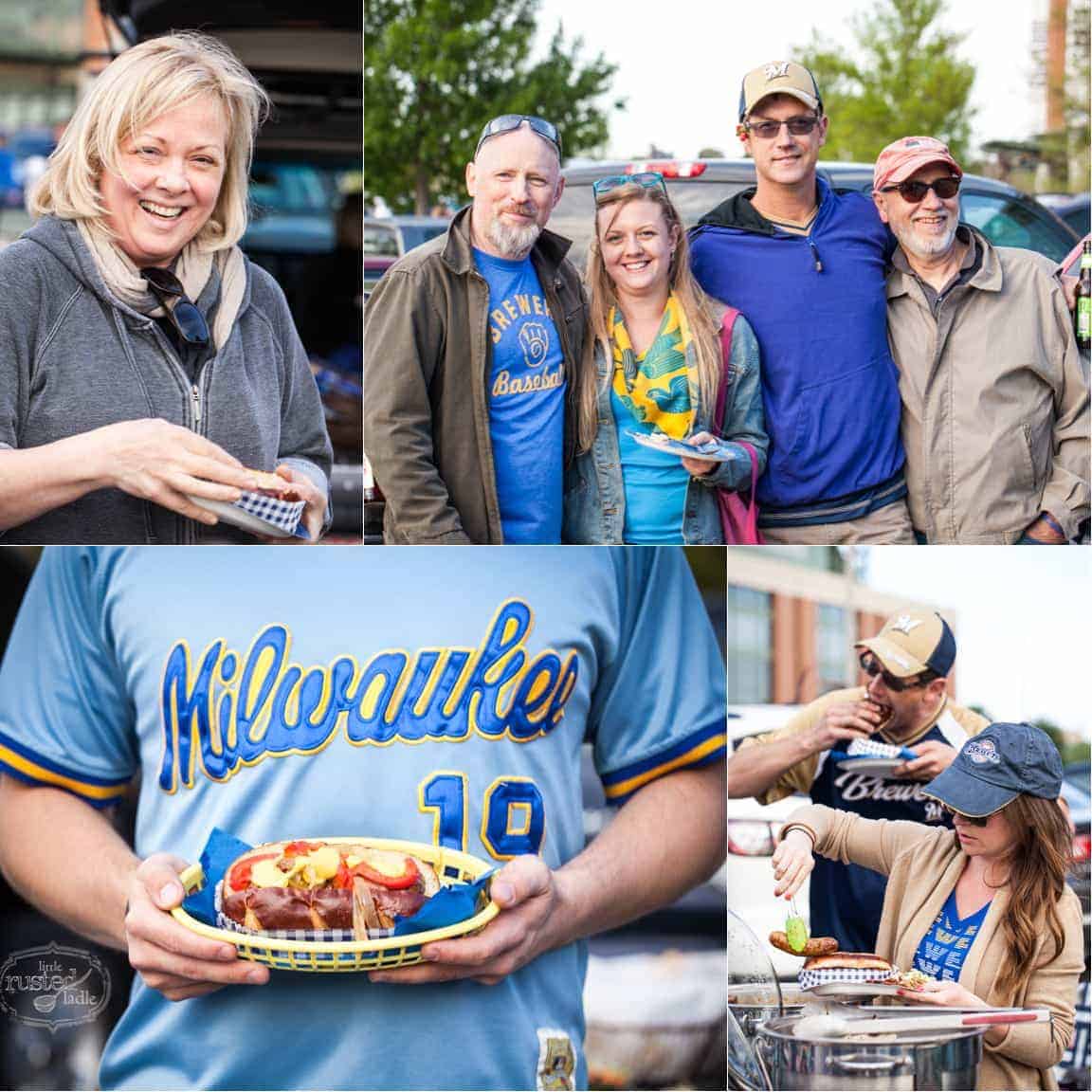 We were fortunate to have some great co-workers from Kohl's photo studio join us.  A talented group of people who enjoy attending parties as much as we do. The challenge with hosting a tailgate party at Miller Park is time.  We arrived when the gates opened at 4:15.  From there it's a mad dash to get the vehicle unloaded, the food cooked, the people fed and then repack the cars and get into the game before the game starts in less than three hours.  Knowing this, we did take steps to help make things easier.  The brats, ribs, pulled pork, sauce, pickles, dips and veggies were all cooked or cut up the day before.  I would recommend that for anyone hosting a lot of people.  When it comes right down to it, it really doesn't matter if it's brats on the grill, sub sandwiches or steak and lobster.  Tailgaiting is about having a ball before the ballgame with friends who have the same goal.  Watch their sports team win another one for the gipper, or in this case Jena and Jim & the rest of the hooligans with us.  In the end, we got what we wanted.  A Brewer victory.  We had a great time, at a great stadium, with great people.  Next time I've got the chips.  As always, remember to cook with love and live to cook.
J.R.

0